Sponsored Video: #ChocolateHeaven With Sport's Leading Names
|
It is hard to find a person not using social media nowadays, same goes for finding somebody not following a famous person on social media. However sports greats Lindsey Vonn and Roger Federer are a fine example of genuine social media presence. Their tweets or their insta moments are not generated by a team of PRs or some sort of a company, in fact they use twitter and instagram on their own. That alone has helped legions of their fans to get to know these two sport icons better, and feel closer two both of them.
Tennis legend Roger Federer (whose fans number also the editrix of American Vogue Anna Wintour), is near to two million followers mark on Twitter. Even his inactive instagram account numbers almost fifty thousands fans! However Vonn is active on both platforms, and the gorgeous sportswoman totals put together on her Twitter and Instagram a legion of half a million followers!
With millions of fans behind them it was and easy task for them to have a hashtag trending around the interwebz! #ChocolateHeaven is pretty much a challenge between the two, and it all started pretty spontaneously with Roger and Lindsay tweeting back and forth.
In all honesty, mention anything with chocolate and we are pretty much stopping whatever we are up to. Therefore it was not hard for us to miss this ongoing #ChocoalteHeaven moments between the two. As the most famous Swiss out there, Federer has put into the mix, a mountain, chocolate (made by no other but Lindt), sport, and well skype! What the challenge between these two social media buddys is we'll see in a few days.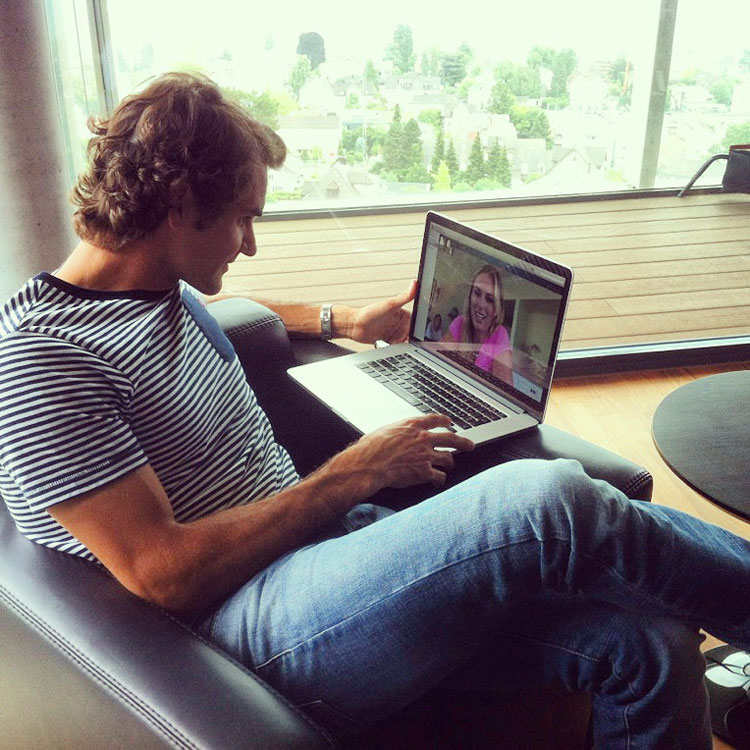 More likely they can challenge us to eat a few chocolate bars at once. #ChocolateHeaven bring us to chocolate mountain! Nevertheless we are to see in only a few days, in the meantime you can engage and share your chocolate moments through the hashtag started by the two all shown on the specially set website.
This post has been sponsored by Lindt, but all thoughts are our own.