Sponsored Video: Lindsey Vonn and Roger Federer are in Chocolate Heaven
|
A week ago we wrote about a challenge Roger Federer gave to the skiing champion Lindsey Vonn. Both Lindsey and Roger came through and met on a top of a Swiss mountain, in Chocolate Heaven playing nothing less but a game of Tennis.
Starting through social media the challenge finally came to life in Switzerland. Roger who invited Lindsey for the challenge in the end through Skype played a match of Tennis. If he won we can not tell you (no spoilers), it was about chocolate and there was nobody better than Lindt to set up the Chocolate Heaven on a top of a snowed in mountain.
This challenge which started spontaneously will go in history, the two sporting icons have actually started communicating through Twitter back in 2013. When Roger called for an athlete to compete against him in any sport, while Lindsey answered to his call saying she will play tennis if he skis (so guess we still need to see Roger on those skis).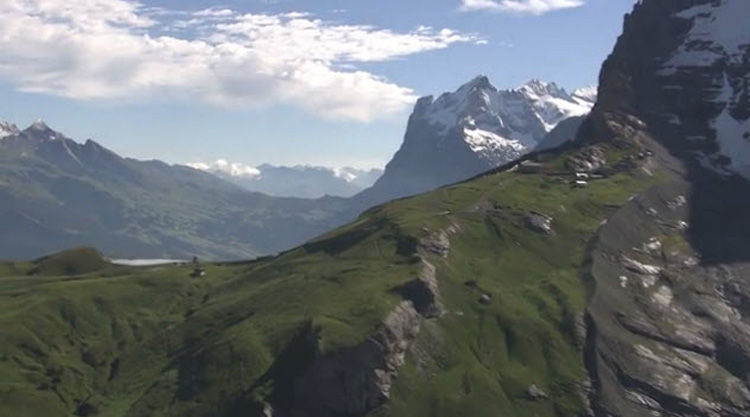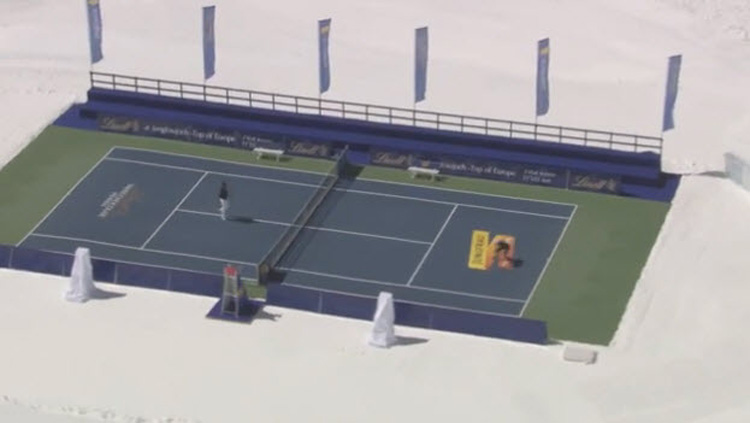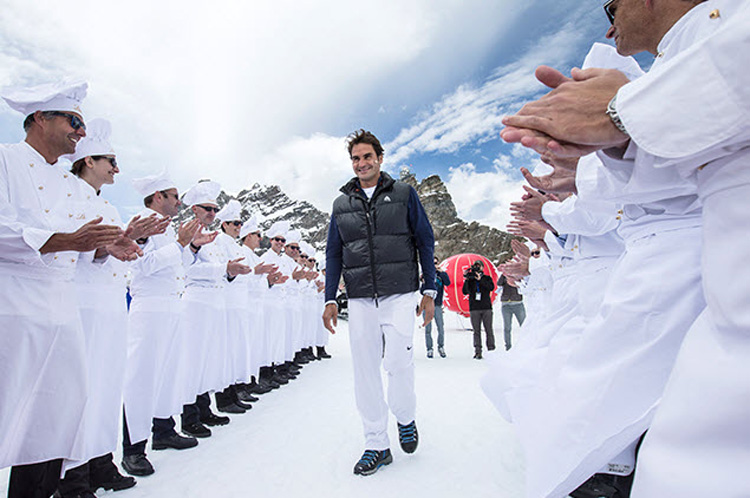 However the match in the Alps was not only about Roger and Lindsey, instead with its fantastic response involved millions of people through social media. Federer is interacting with more than 2 million fans through networks such as Twitter and Facebook, while with Instagram account in addition to her twitter account Vonn has gathered already over half a million followers.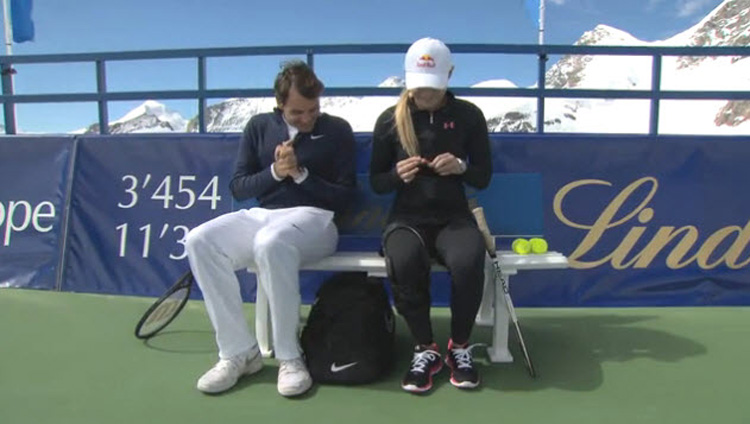 The #ChocolateHeaven hashtag simply went on beyond the fans of the two, people shared also their own chocolate inspirations allowing the tag to easily trend around the globe. Keeping track of it all was Lindt, who set up a special web page still tracking the activity.
The location was Lindt Swiss Chocolate Heaven – the highest Lindt Chocolate Shop on the Jungfraujoch (3454 m a.s.l.) .
PS
You can find out on Lindt's website if Roger really won, or maybe not. Watch out Djokovic, Lindsey is coming!
This post has been sponsored by Lindt, but all thoughts are our own.