OUR FAVORITE FASHION BLOGGERS
|

We often look to the magazines and runways to gain an understanding of what's on trend in the fashion world, but there is actually another outlet that is rapidly becoming the go-to option for style inspiration: blogging. The complete opposite to the world of modelling, when you're a blogger then shape, height, and age are completely unimportant; if you have a look that captures attention, are confident in front of the camera, and have the aptitude to dress in a unique and striking way, then you have every right to call yourself a fashionista.
What we love about bloggers is that they can feel so real and personable to us. The majority of bloggers didn't start out as models, they simply have a passion for style and wanted to share it with the world. Luckily, the world actually loves what they do and blogs are big business. Brands love to have their items showcased and reviewed by influential bloggers, and it's a refreshing change to see how some girls choose to wear these pieces. What's more, they display the idea of a cohesive community that looks out for one another.
Read more after the jump: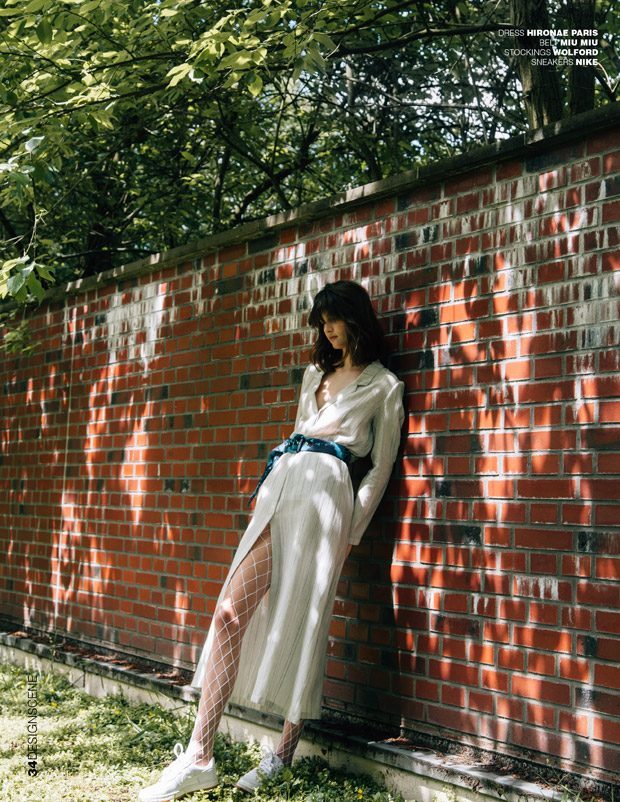 It seems that to be taken seriously, most bloggers will suggest that you'll need a decent SLR that can record photo and video (a partner with photography skills wouldn't go astray either), as well as using a company that can create and later host the blog.
With that in mind, we've picked three of our favourite girls that are doing amazing things in the fashion blogging sphere.
Random Acts of Pastel
With a style that reminds us of the always-lovely Ellie Goulding, Alyssa is the antithesis of the wear-black-from-head-to-toe look that you'll see a lot in the city. Random Acts of Pastel contains so much pink, blue, green – basically every color of the rainbow – that we've ever seen on a blog. A rock swagger with a hippie mentality, Alyssa wears what she wants and always looks amazing while she does it.
But it's not just her beauty and fashion that makes her awesome, Alyssa's photos are always top notch and attention-grabbing, with an equal mix of cool close-ups and candid-looking poses. Also, her bio just makes us love her even more: "A professional dreamer with ever-changing pastel hair. Surviving on a diet of mainly sugar, I delight in sparkly surprises and rarely remove my rose-tinted glasses. So come, gallop through the glitter with me."
Zoella (Zoe Sugg) is one of the cutest girls next door if there ever was one. Utterly gorgeous, down to earth, and not afraid to be a little goofy – Zoella is all of these things, but she is also one of the most successful bloggers of our time. Other than her crazy-popular YouTube channel (11 million subscribers and counting), Zoella has also written two books and has her own range of beauty products… is there anything she can't do? Reported to earn around £50,000 a month, Zoella always remains humble and grounded – providing the same great fashion and makeup tips she has always provided.
Being in the public eye so much, Zoella's personal life is also regularly documented, as it's well-known that she lives in a £1m five-bedroom mansion in Brighton, UK, with her fellow YouTube star boyfriend, Alfie Deyes. She has kept her cool in spite of constant internet trolling (something every fashion blogger goes through), as well as speaking out concerning her battle with an anxiety disorder.
Happily Grey
Mary from Happily Grey is relatively new to the blogging scene, but she is ascending quickly and gaining a solid following. Of her fashion, she says: "My style is unplanned, and is generally a reflection of my mood. I'm not sure I actually have a concrete approach to my blog other than just following my intuition day to day." We think it's great that Mary has such a breezy approach to fashion – just putting together spontaneous outfits (that still look incredible) and enjoying her day, when others may well be fretting and switching clothes in front of the mirror for hours.
Whether it's sports, a day trip around the shops, or a night out, Mary simply doesn't have one false step and continues to innovate her own style. Mary is going to go far in the blogging world with her carefree mentality and effortless cool.
All photos published originally in August Issue of DESIGN SCENE Print Magazine, photographer Thanh Nguyen