Turkish Towel The Must Have New Accessory?
|
As far as fashion goes, towels do not usually get a mention. Skirts, gowns, dresses and underwear are synonymous with catwalk fashion yet towels are usually just the first thing we reach for when we get out of the shower.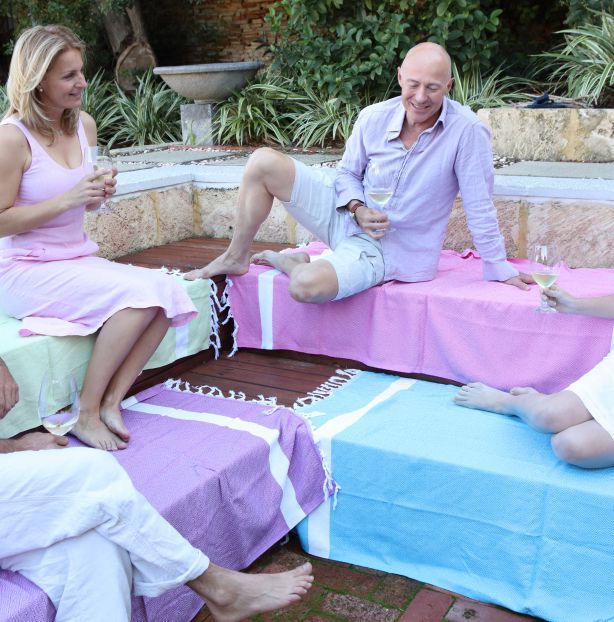 Towels don't really conjure visions of glamour or the fashion you'd find on the catwalk, instead you'd probably picture your trusty old bath towel that you've probably had for the last 5 years. You know that bath towel, the one that is all faded and feels more like rolling on coarse carpet to dry off than its smooth softness it lost many moons ago. I too am guilty of neglecting my linen closet as most things in there are pretty drab anyway.
However that is all about to change with the uniquely designed Turkish towels that are quickly becoming the ultimate accessory for fashion guru's and families alike, and why not, their versatility is almost endless.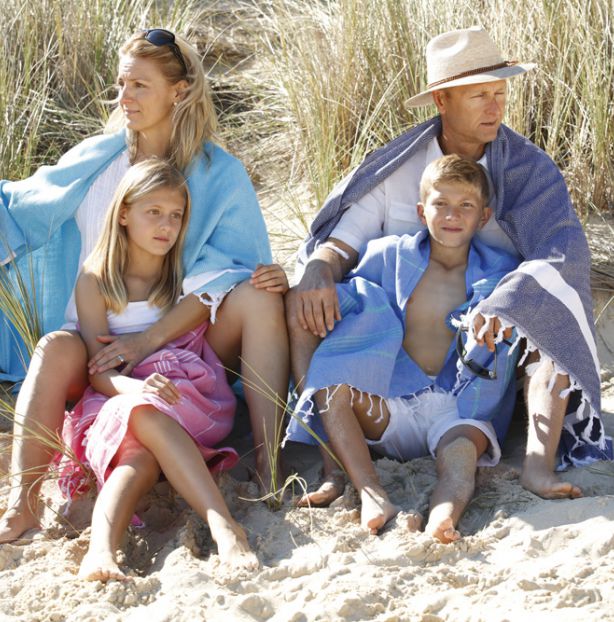 After buying one for myself (well several actually), I can now understand why Turkish towels are so popular. Whether you're hitting the beach or going on a picnic these brilliant towels have you covered – actually sometime literally, as they can also be worn as pieces of clothing. I like to wear mine as a scarf and sarong depending on the occasion.
With the variety of colours, mostly in vibrant stripes, you'll be hard pressed to only buy one. The best thing is at the very least they'll brighten up probably the most neglected room in your house, the laundry. More than likely however, you'll come up with a few good idea's to put them to good use in other areas of the house. I have a few of my most colourful ones sitting on my outdoor sunchair and grassed area at the rear of my house, as well as one draped over the back of my couch to add a splash of colour to my living room and provide a comfy blanket on cool evenings in front of the TV.
Upon your first experience you'll be addicted. The tactile quality of these towels have surpassed every other item I have labelled with similar name. I love the gorgeous colours available but the softness against my skin is really what got me hooked. This is the main reason why I like wearing them as a scarf too. The softness against my neck is so comforting and just makes me relax.
Not only do they look great but they are functional as well, they are super absorbent and yet quick and easy to dry.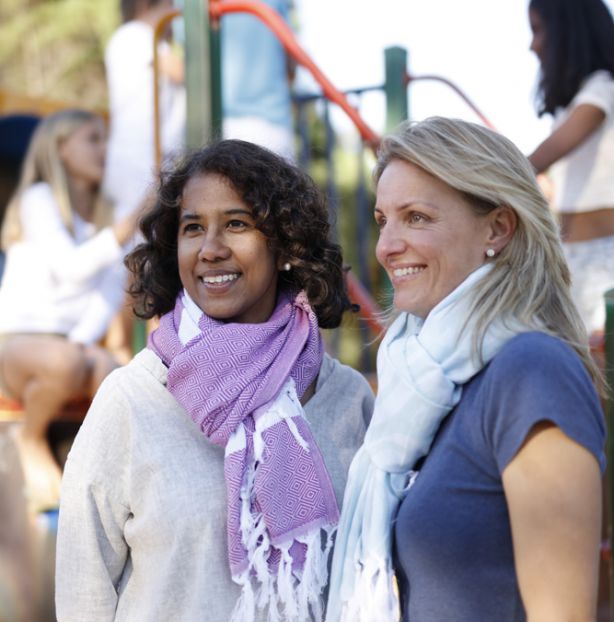 Being thin and lightweight means they dry in a flash but it also means they take up very little room in a bag or locker, making them the perfect companion when travelling or going to the gym. Big bulky towels are heavy, take up most of the room in your bag and are notoriously slow to dry. Forget about the days of avoiding the beach on your last day of vacation because you don't want to pack a wet towel in your suitcase before your flight. With Turkish beach towels you can be on the beach till lunch time and on the plane in the afternoon with a dry towel! I've heard the actor Gwyneth Paltrow is obsessed with Turkish towels and featured them in her weekly newsletter; "Goop". She was so impressed with them that she bought dozens and sent them to all of her friends as gifts.
Jennifer Aniston and Kate Moss are also two celebrities known to be big fans of Turkish towels.
It seems that these towels are not only ideal for the ladies but many men are also enjoying the amazing qualities of them. Bill Gates, Robert De Nero and Steven Spielberg are among those who have been spotted using a Turkish towel while enjoying time on the beach.
I think what makes the Turkish towel a great favourite with many people is indeed their great versatility. A thick terry towel is just a towel, but my Turkish towel can be utilised in so many ways. It's been with me to the pool, at the spa and at the beach of course, but it's had so many other uses over the last few months since I bought it. I've been able to use it as a colourful picnic blanket and as a stunning scarf when I got a bit chilly at an outdoor concert. I even used it as a cosy blanket on a plane journey. I think I too am "obsessed" with Turkish towels and I never leave home without it.