#OOTD: LEMON TOUCH – The Head Turning Look
|

Music or fashion scene lemon is hard to pass this season, our latest outfit spotlight selected by our fashion features editor Katarina Djoric presents slick pieces from the likes of Giuseppe Zanotti, Kenzo, Emporio Armani as well as few more designers to watch.
Have more of our Lemonade head turning look after the jump: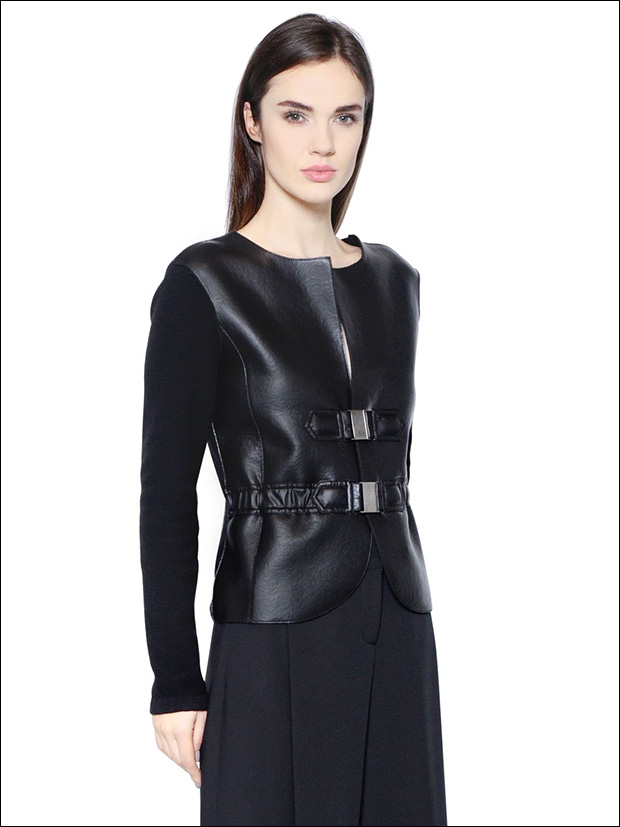 EMPORIO ARMANI
Faux Leather & Wool Knit Jacket is one of the stand out pieces from the Spring Summer 2016 collection by Emporio Armani. The designer has earlier this year announced he is fully taking on the faux fur and leather materials when it comes to his collections. The piece above is available for $414 euros through Luisa Via Roma, click on the image above for more details.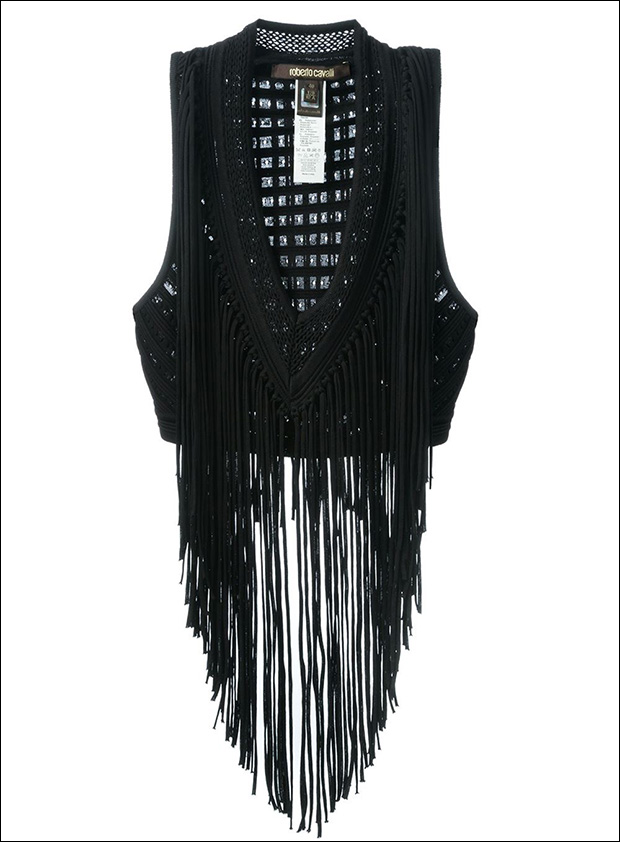 ROBERTO CAVALLI
Fringe has made one of its biggest comebacks this season, the black fringed cropped top is from the ss16 cavalli collection and we found it on FarFetch with a 30% discount. Click on the image for more info. T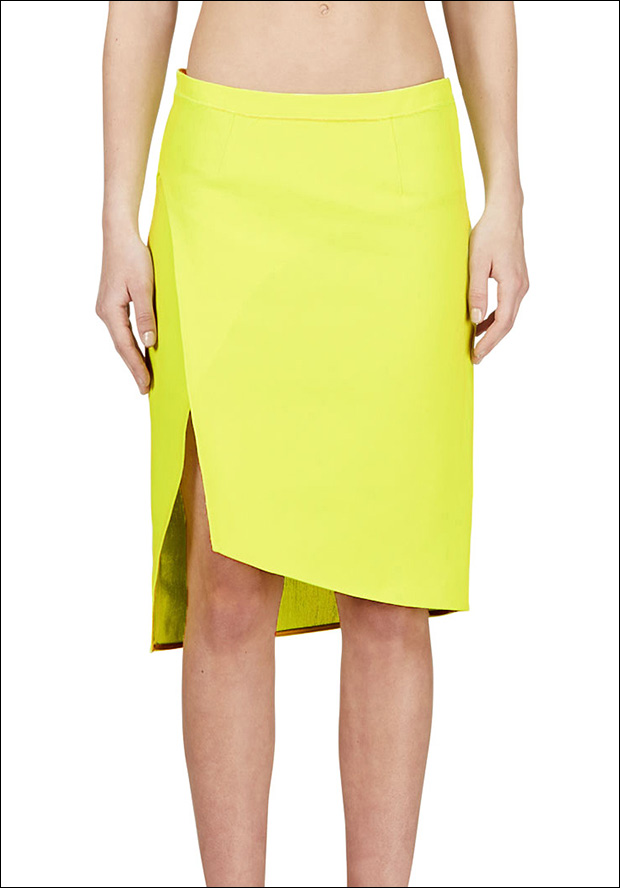 COSTUME NATIONAL LEMON SKIRT
This Fluorescent Yellow Sculpted Skirt is making this outfit come together, created by the Costume National design team it is serving the chic elegance of the Italian fashion scene (of course Made in Italy). The skirt vented at front hem has a zip closure on its side seam, it is important to note the skirt is unlined and tonal stiched. Material is a mix of cotton (32%) and polyamide (68%). Retails on SSENSE for $249 USD. More info in the pic above.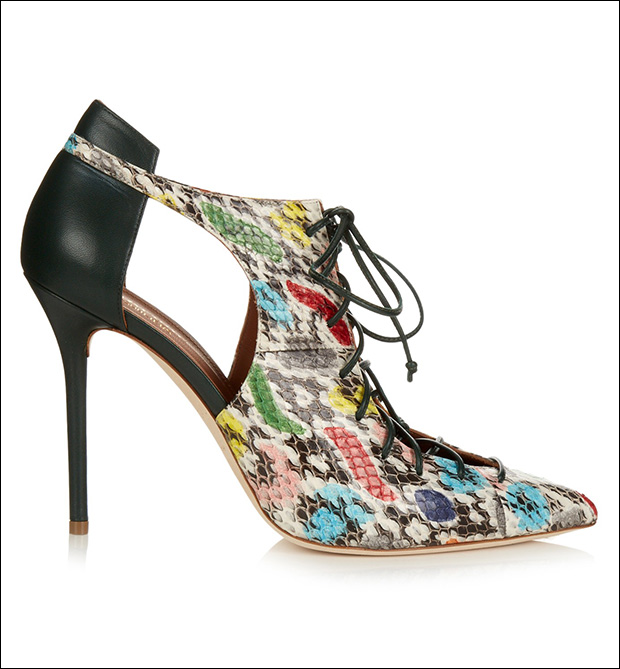 MALONE SOULIERS
Montana snakeskin and leather pumps are the work of Malone Souliers, a brand taking the spotlight on the scene.
Arriving in colourful elaphe-snakeskin, Malone Souliers's Montana pumps will enliven even the most understated ensembles. They're anchored by the forest-green leather back and heel, and detailed with side cut-outs and a sultry lace-up front. The sleek pointed silhouette will balance this season's voluminous culottes perfectly. – from Matches Fashion where the pair is available for around 600 GBP.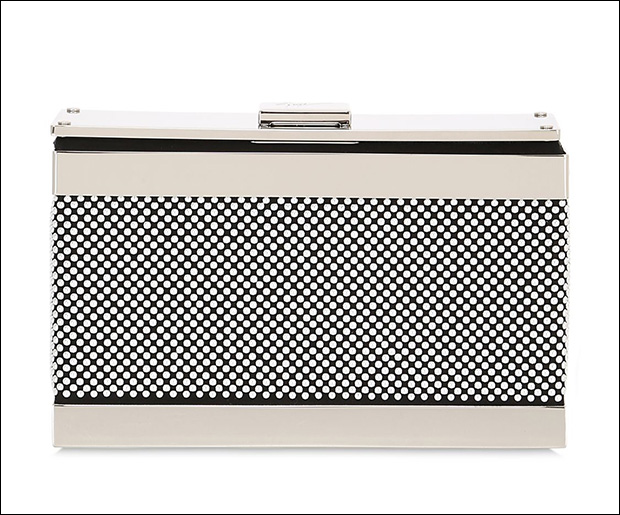 GIUSEPPE ZANOTTI DESIGN – MUST HAVE CLUTCH
Shoes are synonymous to Giuseppe Zanotti nevertheless the italian designer has in the past years put a strong emphasis on its bag and cluch collection, catching the eye ouf our fashion features editor is the design for the Micro Studded Metal & Suede Clutch by Zanotti. Made out of silver coloured metal hardware this clutch is a true collectors item, an investment piece in its own right. We found it for little over 1000 euros on Luisa Via Roma, click on the image above for more info.

KENZO RING
Humberto Leon and Carol Lim have transformed KENZO in their own light, the design of the Kyoto Cloud Ring is a witness of their design craftsmanship. We found it for a little over 100 euros on Luisa Via Roma for you.