#OTTD: Comeback Of The Palazzo Trousers
|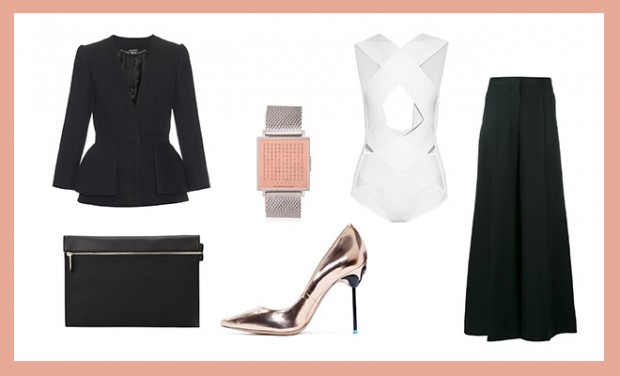 Summer is the the time to wear your skirts and dresses, but for those who prefer pants, Palazzo is the perfect choice. They became a popular trend in the late 1960s, as a reminiscence of the wide-legged trousers worn by divas such as Katharine Hepburn, Greta Garbo and Marlene Dietrich. Despite their simple shape, they are not so easy to pull in a look. Pair them with pointed high heels to elongate your legs as well as a fitted top that will reveal your upper half.
RELATED: THE LATEST RUNWAY COLLECTIONS ON DESIGN SCENE
To complete the look our Fashion Features editor Katarina Djoric selected pieces from the likes of Alexander McQueen, Valentino, Victoria Beckham and Sophia Webster among other.
See how to style your Palazzos below: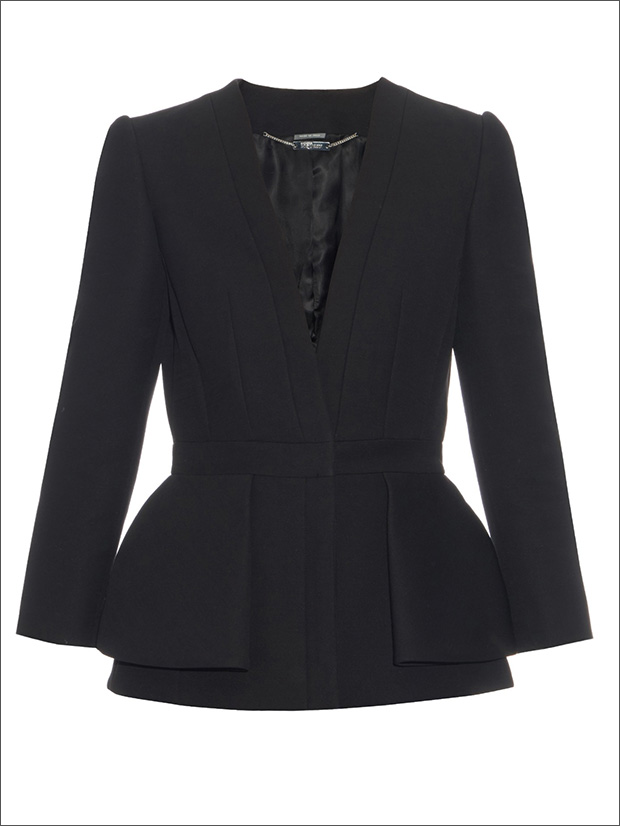 ALEXANDER MCQUEEN Tailored wool and silk-blend jacket
Alexander McQueen's black wool and silk-blend jacket is a stellar way to refresh your silhouette this season. This jacket with a collarless, low neckline, bracelet-length sleeves and a layered peplum waist is a best way to balance your proportions.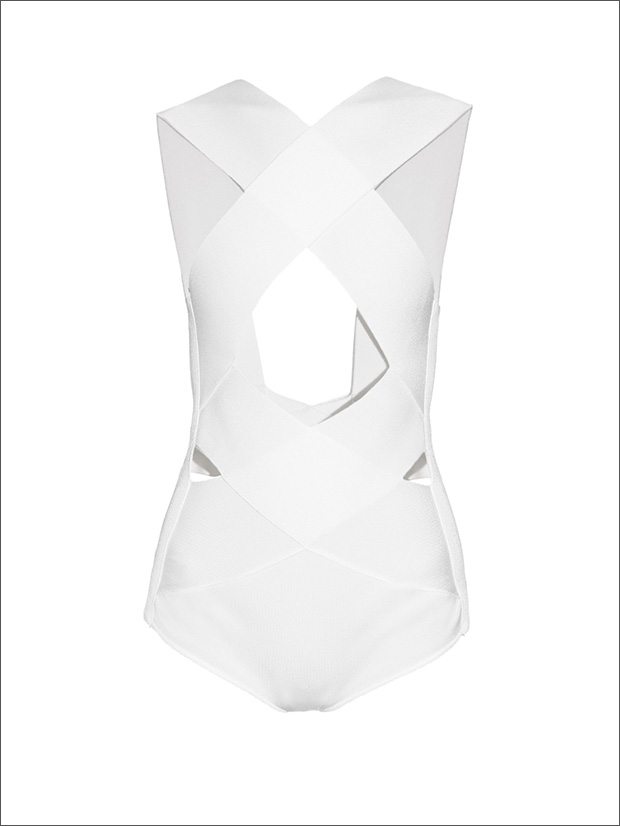 BALMAIN Crossover cut-out body
This white stretch-knit body arrives straight from Balmain's Spring Summer 2016 runway. It's cut to tightly bandage the body, exposing daring flashes of skin, and secures with press studs at the base. Ware it with your palazzos to and play conceal and reveal.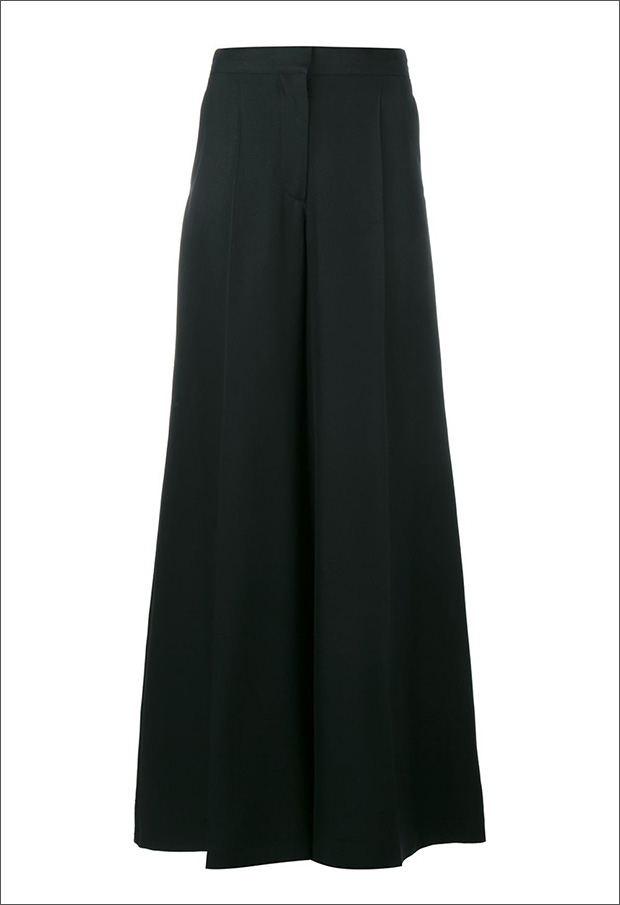 VALENTINO High waisted silk trousers
These black Valentino high-waist silk trousers are a luxurious wardrobe staple from the brand's Africa-inspired new season collection. Exquisitely fabricated in Italy from lustrous silk, these high-waist trousers have been cut with a wide-leg and feature a concealed front zip placket and multiple pockets.
Sophia Webster Gold Coco Flamingo Heels
These metallic calfskin heels in gold-tone, with pointed toe and a signature carved flamingo accent will complete your palazzo look.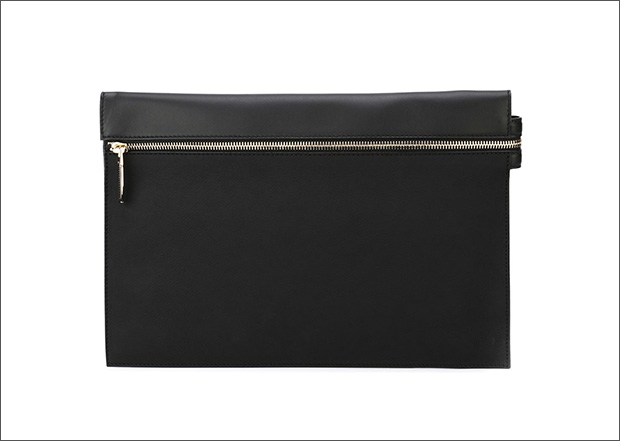 VICTORIA BECKHAM Front zip clutch
Black leather front zip clutch from Victoria Beckham is a simple, but elegant add to your palazzo look.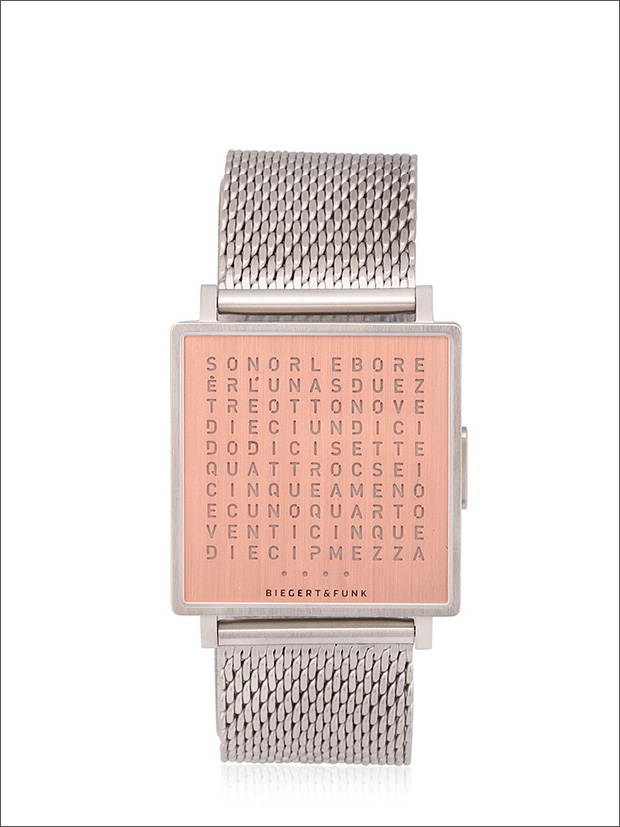 QLOCKTWO ITALIAN W COPPER WATCH
Created by Biegert & Funk, this fine steel, rose gold watch is a perfect accessory to complete your look and make it more interesting. Handmade in Germany, with crystal glass and 110 Letters etched out of thin metal plate, as well as four dots to indicate the exact minute.