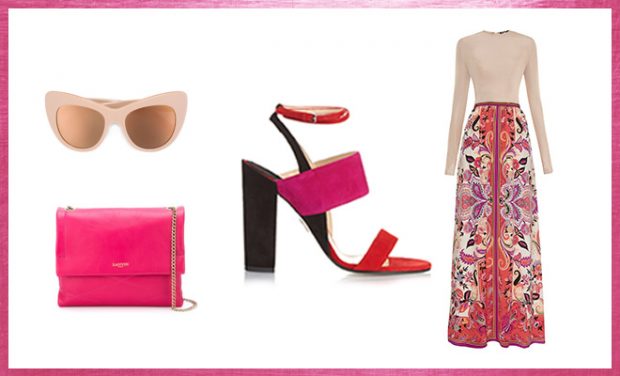 Boho-chic is a style of fashion drawing on various bohemian and hippie sentiments, reaching its peak in the 2005 it was associated mostly with the famed actress Sienna Miller as well as top model Kate Moss in England. Not to forget then  actress and now businesswoman and THE ROW designer Mary-Kate Olsen in the United States, at least even Wikipedia would give you such a description.
The boho style is characterized by colorful, eclectic prints, "floaty" skirts and dresses,  baggy cardigans, hobo bags… ranging further than the average description of a 70s hippie. In this DESIGN SCENE style story we learn how to wear your boho skirt in an elegant manner.
RELATED: THE LATEST RUNWAY COLLECTIONS ON DESIGN SCENE
Our Fashion Features editor Katarina Djoric selected top designer pieces from the likes of Balmain, Lanvin, Etro and Stella McCartney among other.
See more after the jump:
BALMAIN
Long-sleeved bodysuit shows us simple and monochrome is always a must-have. This slinky nude body is ideal for layering with high-waisted boho skirt. Just do not forget to add a good pair of sunglasses and sky-high heels for a flawless look.
Did we mention this piece is also on a 40% discount on MATCHES fashion? (click the image below for more info).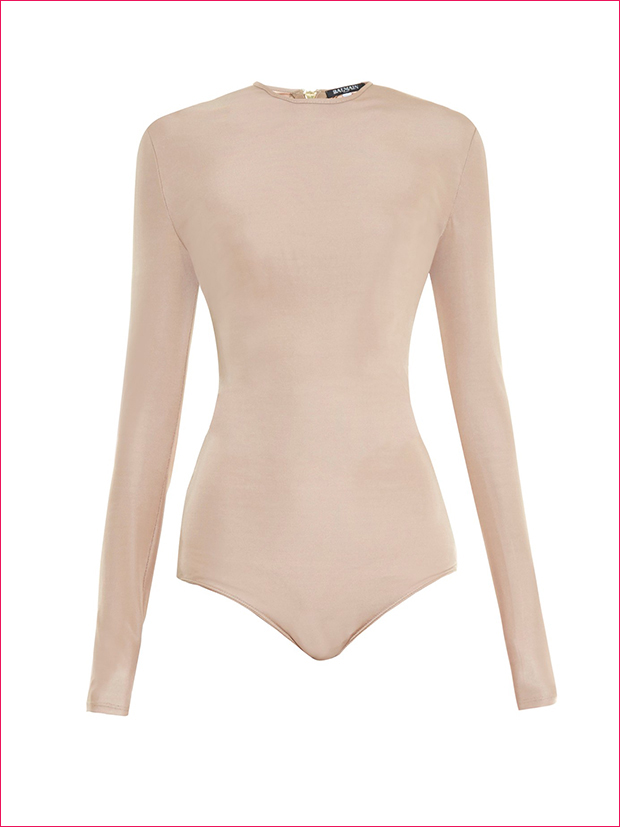 ETRO
Paisley-print silk-crepe long skirt is home turf for the famed Italian fashion brand. Don't get us wrong but Etro is more than famous for it's bohemian sensibility, which in fact is their trademark. This tonal-pink paisley-print silk skirt is a beautifully feminine design, with a long fluid silhouette and cool side-seam pockets to finish. The fashion house itself is a proof some of these pieces when used in a right way are simply said – timeless.
Currently on a 50% discount, click on the image for more details!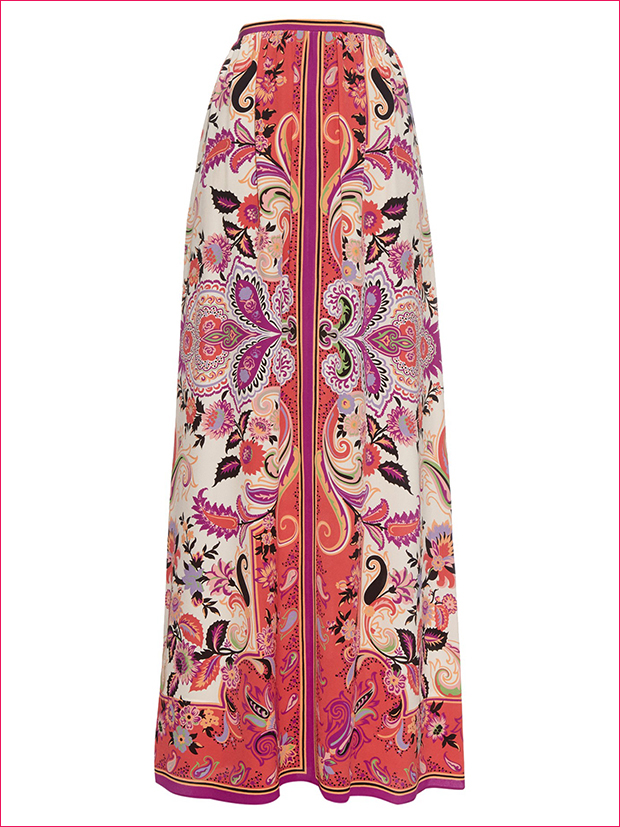 PAUL ANDREW
Colour-block suede sandals bring a touch of contemporary to our latest outfit selection. Combine this pair of Paul Andrew's Resort-2016 suede sandals to amp up your boho look.
LANVIN
'Sugar' shoulder bag proves you can't go wrong with this famed Parisian maison. This fuschia lambskin shoulder bag from Lanvin is a perfect match with Paul Andrew heels.
Farfetch just placed this must-have bag on a 30% discount, click on the image for more info.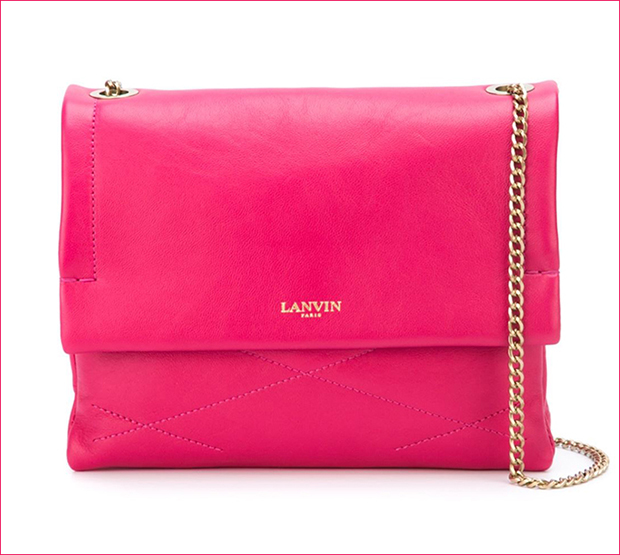 STELLA MCCARTNEY
Oversized cat eye sunglasses are a proof it is not impossible to put together retro, classic and modern in one design. Wear these oversized cat eye sunglasses from Stella McCartney to complete the look. Discounted by 40% these sunglasses are now only 155,66 € on FarFetch, tap the image for more info.