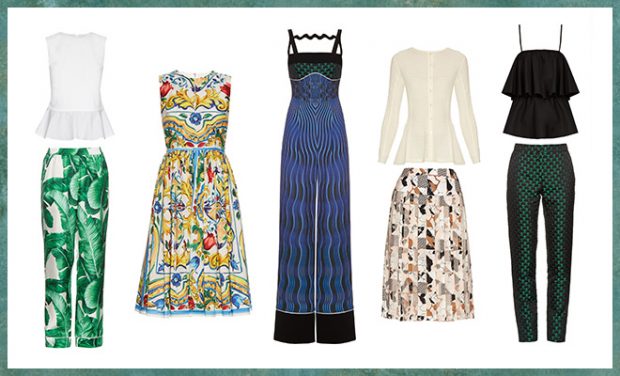 The Spring Summer 2016 season is simply said dominated by prints, it's all about prints, patterns, and how to combine them! Find out how to wear the most beautiful prints of this summer by combining them with the right monochrome garments.
RELATED: THE LATEST RUNWAY COLLECTIONS ON DESIGN SCENE
Our Fashion Features editor Katarina Djoric selected pieces from the likes of Dolce & Gabbana, Mary Katrantzou, Raey and Oscar de la Renta among other. At the same time our Editor created a budget-friendly list selecting the pieces from the MATCHESFASHION summer collections (hurry up these might sell out every moment now).
See more after the jump:
RAEY
Ruffled-hem cotton-blend top
Wear this simple cotton-blend top with delightful tapered ruffled hem from Raey to complete banana leaf print look.
DOLCE & GABBANA
Banana leaf-print wide-leg silk trousers
This pyjama-style trousers are very chic choice for laid-back events. Dolce & Gabbana's offering is cut from pure silk, and printed with Pre-AW16's white and green banana-leaf design.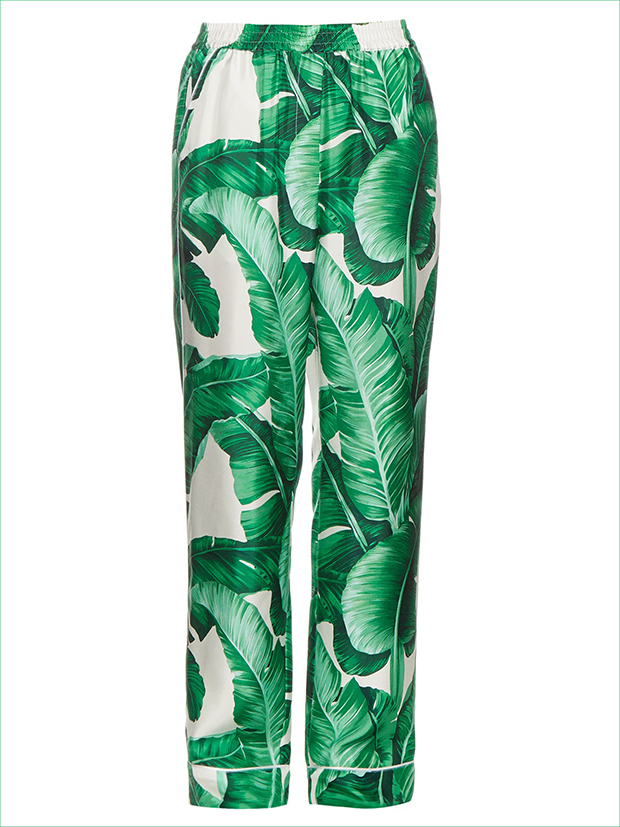 DOLCE & GABBANA
Majolica-print cotton dress
Dolce & Gabbana looks to Italy's rich heritage to craft this striking Majolica-print cotton dress, inspired by traditional Sicilian ceramics.
MARY KATRANTZOU
Moss Snuffbox-print crepe jumpsuit
Mary Katrantzou's flair for print and texture is perfectly shown it this Snuffbox-print crepe jumpsuit.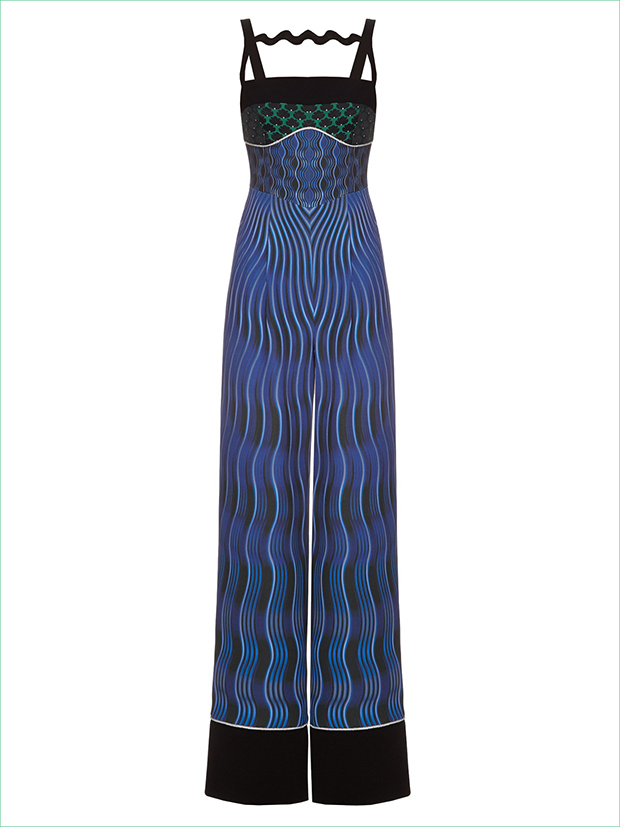 OSCAR DE LA RENTA
Lace-panel wool cardigan
Oscar de la Renta's cream wool-knit cardigan is a perfect mach with this pastel-pink graphic-print pleated skirt from the same designer.
OSCAR DE LA RENTA
Graphic-print pleated skirt
Oscar de la Renta's pastel-pink graphic-print crepe skirt is evocative of modernist art, designed to fit snugly at the waist.
RAEY
Tiered cotton-blend cami top
Raey's black poplin cami top offers a minimalist take on the new season's fearlessly feminine trend. Team it with Mary Katrantzou jacquard trousers to complete the look.
MARY KATRANTZOU
Agate high-rise jacquard trousers
This  Mary Katrantzou's malachite-green and black Agate trousers, woven with a lustrous mini cloud-jacquard are designer's nod to 1960s science fiction.