If you have fallen in love with everything about the aviation life, or you've decided to make this field into your business, you may be wondering if there are any truly amazing and transformative airplane hangar ideas. You're looking for inspiration to turn your hangar shell into something more, something better, and something truly unique.
RELATED: Find More Inspiring Architecture Projects on DESIGN SCENE
With that in mind, we will share three of our inspirational aircraft hangar ideas that will turn your huge empty shell into so much more than just a place to park your airplanes. This vast building space can be turned into a multipurpose design with the right inspiration and intuitiveness. So let the games begin.
1. Turn Your Airplane Hangar into an Amazing Man Cave
Every single guy on the planet has always wanted to have his own space, otherwise known as a man cave. For the guys that happen to be married with children, man cave space at your home may be at a premium.
What about your airplane hangar?
Sure, it's certainly a great place to do business and we do not want you to mess with your livelihood at all. But this is a huge open shell of a space, and there's plenty of room to turn part of it into a playroom for adults that you can call your own.
This might not sound like a hot idea to some of you, but it really is a powerful opportunity that all guys should take advantage of. Plus, if you have a lot of male clients coming in and out the hangar throughout the day, you can invite them into your man cave at any time and you'll end up with new friends and clients for a life. Feel free to add a pool table, a bar, tables and chairs to sit down and eat, a flat screen TV and media player, and anything else that you feel could help make your man cave better. By doing this, you're creating your own little hideaway and making your airplane hangar that much more inviting to potential clients and current customers.
To learn more about steel airplane hangars, visit http://www.americansteelspan.com/hangars.html to check out your options.
2. Turn Your Airplane Hangar into a Happy Home
If your airplane hangar has plenty of additional space that's being completely wasted, it's time to consider making it your home if you happen to be a single guy or gal looking to live right next to his or her airplanes. This is a great option for aviators that have always dreamed about this business for so long that they can't get enough of it.
True, living in your airplane hangar might not be the best idea for everyone, but if you want a great way to use your hangar for more than just a place to house airplanes, and you're tired of paying a mortgage or rent on your current home, then this is going to be a great choice for you.
To make this simple, go with an affordable steel airplane hangar that's already prefabricated or custom designed to your liking. Or, if you already have an existing hangar, you should think about redesigning it to your liking and moving in.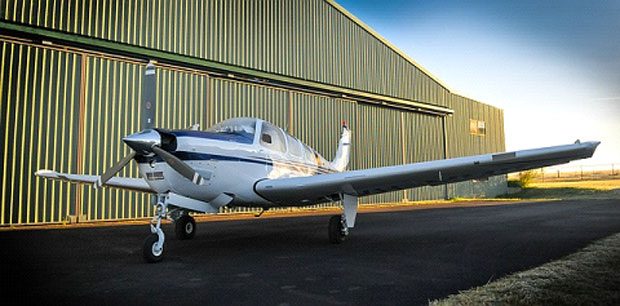 Have you ever wanted a simpler airplane hangar with some extra perks? You can turn it into an office, a place to work on repairs, a woodshop, a place for storage, or anything else that you might desire.
No matter what vision you may have for the additional space in your hangar, with a few design changes you can customize it to your liking and turn it into anything.
Conclusion
Take some time to think about the additional space available in your airplane hangar. If you're tired of wasting this space, then think about using one of the design ideas that we've shared today to transform your hangar completely.
Pat Sava is an influencer marketing pro with brownboxbranding.com who is passionate about building authentic relationships and helping businesses connect with their ideal online audience. He keeps his finger on the pulse of the ever-evolving digital marketing world by writing on the latest marketing advancements​ and focuses on developing customized blogger outreach plans based on industry and competition.