ADVERTISE
D'SCENE Publishing Ltd. is a network of magazines curated as a daily fashion, style and design destination. Giving you exclusive editorials, the best of fashion glossy, and international runways always with a unique mix of design articles. Besides fashion we are also here to show you fascinating architecture, interior, industrial and commercial design. 
Editor In Chief: Žarko Davinić | Linked In
Deputy Editor: Ana Marković
Fashion Director: Christopher Maul | Linked In
Editor at Large: Igor Cvoro | Linked In
Milan Contributing Editor: Emily Lee – www.emilylee.net
Social Media Editor: Iva Petrovic
Publishers: Žarko Davinić and Igor Čvoro
Publishing Manager: Marios Stavrou

Publications: 
D'SCENE Magazine – biannual print and digital distributed internationally
DESIGN SCENE Magazine – monthly digital and print on demand
MALE MODEL SCENE – monthly digital and print on demand
Address:
D'SCENE PUBLISHING LTD.
14 Terpsichoris Street, Aglatzia, Nicosia, Cyprus, 2102
VISIT OUR WEB PAGES:



MEET OUR READERS




MEET OUR CLIENTS

PRINT EDITION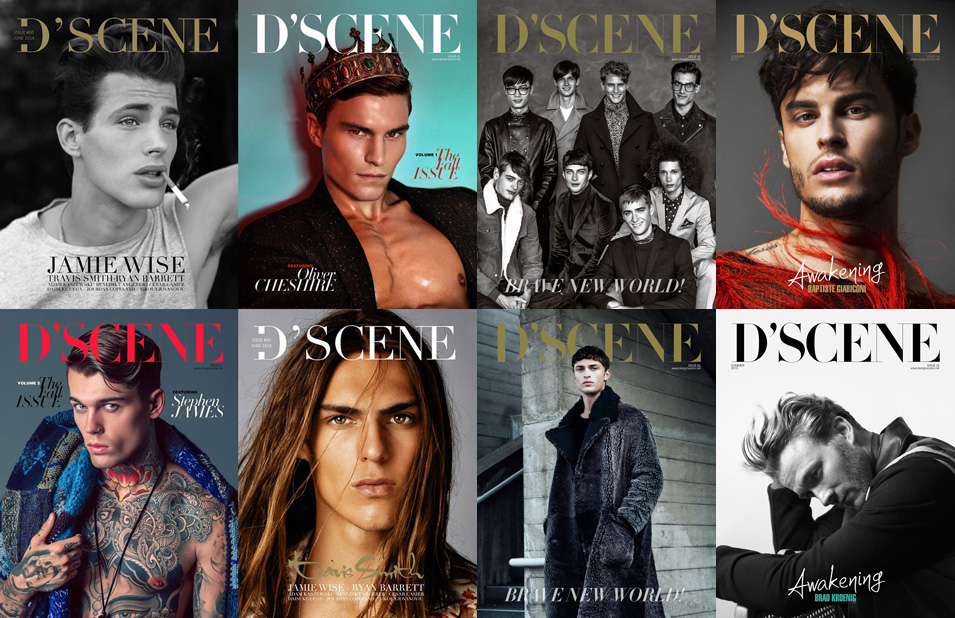 CONTACT
For additional information regarding advertising in our digital and print publications as well as sponsorship opportunities on our pages please contact info@designscene.net.