What is Design SCENE magazine?
Design SCENE is the monthly print and digital publication of DSCENE. closely connected to our web page DESIGNSCENE.net. Our web and print pages are a review of art, fashion, culture and ideas since 2007.
Where is Design SCENE created?
Our editorials are photographed by regular contributors in London, Milan, Sydney, L.A. and NYC.
Where are Design SCENE readers from?
Majority of our readers comes from North America, followed by UK and EU countries. Asian market taking part with 25%.
Who is Design SCENE?
Design SCENE is made with love by our international team of editors based in London, Milan, Belgrade and Nicosia. Who not only work on our print but keep DESIGNSCENE.net as one of fashion's most frequently visited news and inspiration sources.
From 2016 we are joined by a South East Asia team based in Singapore, working directly with clients in Asia.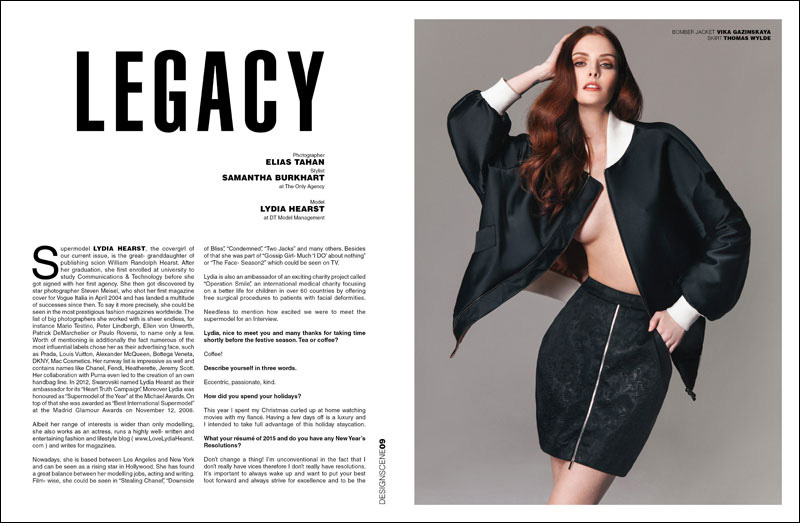 Every issue features the most wanted models on the scene, like our cover stars supermodels Lydia Hearst and Xenia Deli. In addition to select bookstores in Europe Design SCENE is available for purchase online in print and digital, with international shipment.
Produced in high quality glossy paper with saddle-stitched binding, paper size 8.25"x10.75", 120 to 144 pages.
Shipping prices to US
FedEx Ground Estimated delivery 3 days. Includes tracking.$3.33
FedEx Express Saver Includes tracking. Est delivery 1 Week.$7.44
FedEx Standard Overnight. Includes tracking. $13.58
(shipping prices vary 10-20% regarding location)
Shipping prices to UK
Royal Mail About 1 week. No tracking. $2.96
UPS Standard Estimated delivery 1 Week. Includes tracking. $19.69
Postal Service: $6.37 About 10 days. No tracking.
International Shipping
Postal Service: $6.37 – $13.58 (shipping prices vary regarding location)
How to advertise in Design SCENE?
We offer integration of print & digital, every advertiser in print also gets a placement on our web pages with more than 2,000,000 impressions monthly.
ALL RATES IN USD
2nd COVER 1000 (one week web homepage takeover)
1st DOUBLE PAGE SPREAD (DPS) 1800 (web 728×90 1 month banner)*
2nD DPS 1600*
3RD DPS 1200*
4TH DPS 1200*
5TH DPS 1000*
(web gratis 300×250 sidebar banner / 2 weeks)*
PR-TEXT & PHOTOS 400 (+ web posting with linkback)
FOLLOWING DPS 1300
FACING 1sT PASSPORT -1000
FACING 2nD PASSPORT -1000
FACING CONTENTS 1 – 1000
FACING CONTENTS 2 – 1000
FACING EDITOR'S LETTER 1 000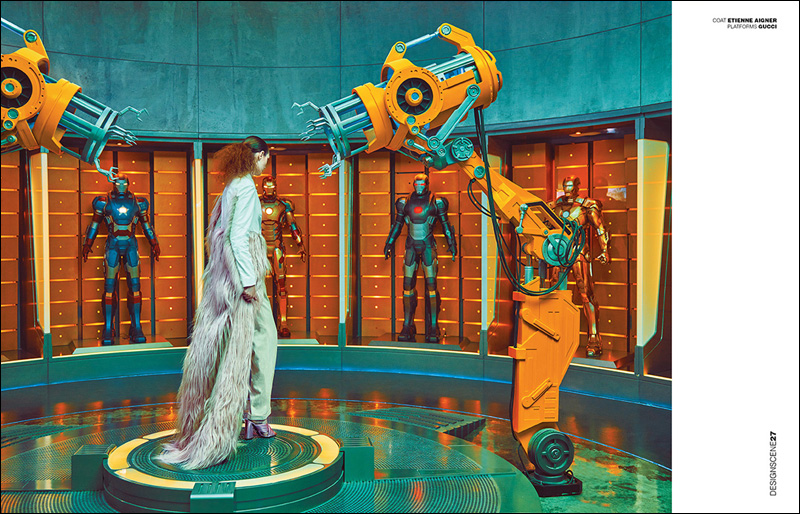 ADVERTORIALS / mono or multi brand
MINI STYLING (SINGLE PAGE) 400
MINI STYLING (6 PAGES) 2400
12 PAGE STYLING + TEXT 4500
Advertorials are also posted on our web page, with linkback to clients web page included, along with Social Media promo to more than 300,000 followers and email subscribers.
GRATIS 300×250 sidebar banner / 2 weeks
WEB ONLY ADVERTISING 
728×90 Header Banner
728×90 Footer Banner
300×250 Sidebar Banner
Home Page takeover (takeover is on the moment on a 25 day waiting list)
Due to a variety of prices please email info@designscene.net to inquire about the pricing, depending on banner size and the scheduling period of your advertising.
DETAILED READERSHIP STATISTIC AND CLIENT ANALYSIS AVAILABLE ON OUR ADVERTISING PAGE – CLICK HERE

READ D'SCENE PUBLISHING LTD PUBLICATIONS
Design SCENE – Monthly Print + Digital
MMSCENE – Monthly Print + Digital
D'SCENE – Biannual Print + Digital
(magazine copies available on demand)
www.designscene.net
www.malemodelscene.net
www.beautyscene.net
www.archiscene.net
Twitter/Instagram @designscene @mmscene