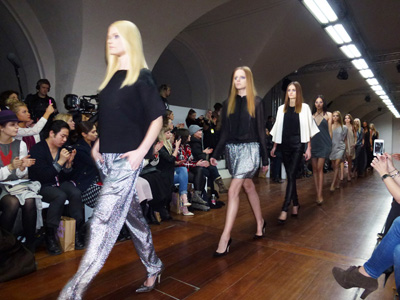 Collection: Christian Blanken
Season: Autumn Winter 2012
Website: www.christianblanken.com
Christian Blanken definitely doesn't do sweet. This collection was a masterful combination of sharp modern tailoring with clean and sleek lines. Sportswear meets urban street culture with the 60's and 90's as the energy that moved throughout the collection. It was a look to the future sportswear eras to come, in a world that seems to be defined by speed and communication was translated through images and textures of nylon and tv static. Classic fabrics such as cashmere and flannels were treated with sequins and layered with contrasting materials of feature panels and shearling overlays. Some great pieces were seen through the 90's most iconic garment in the tshirt, which had been revamped as a fluid silk and viscose evening dress almost as a continuous conveyor belt of fabric. Very glamorous and elegant look of simplicity that runs through a very complex piece of draping. An addition to the garments were the very beautiful leather and precious gemstone accessories. Belts were military inspired as utility belts with gold work details, along with gemstone cuffs all designed and in collaboration with jeweller Armenta.
Belts and other accessories are the key for any winter wardrobe and surely the python with metallic foil overlay shoes as designed by Terry de Havilland, legendary British shoe designer will heavily feature throughout the a/w months, bringing the 60's stiletto a little modern glamour.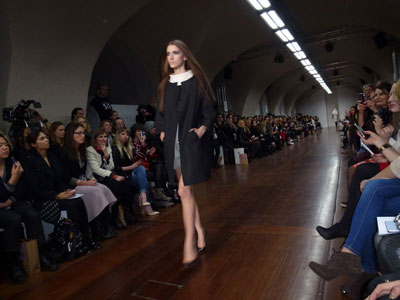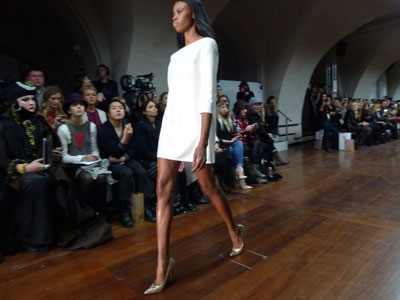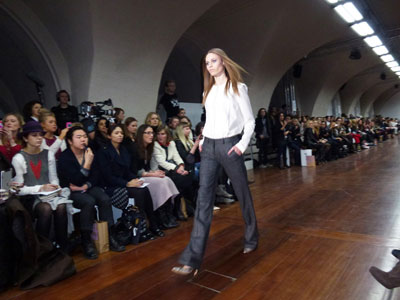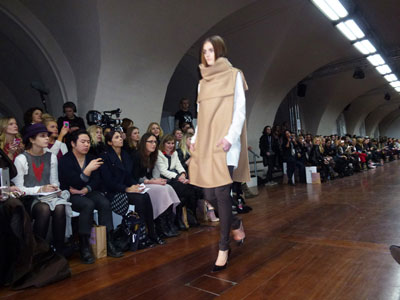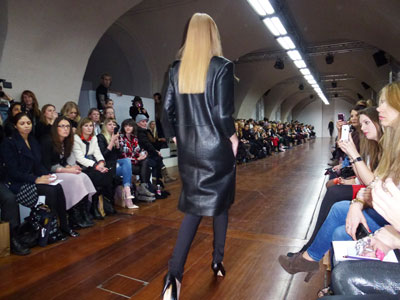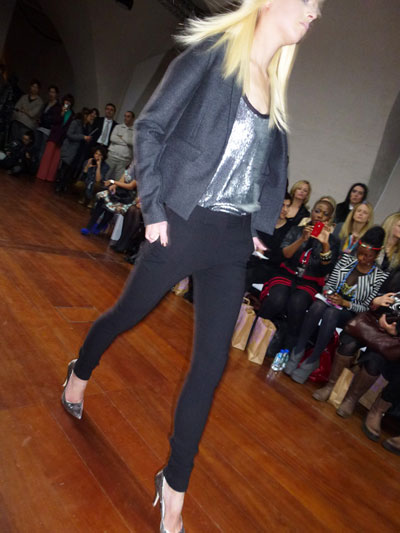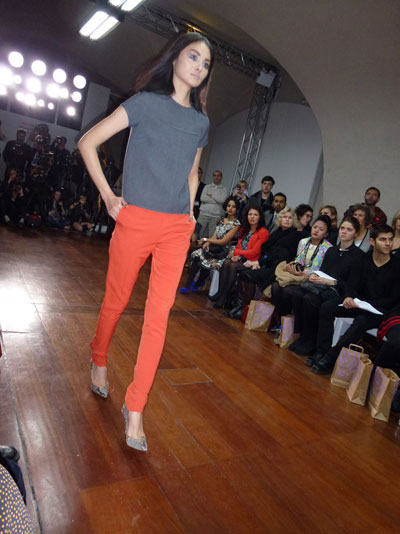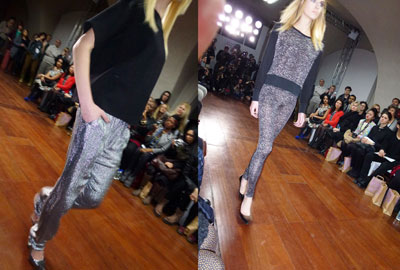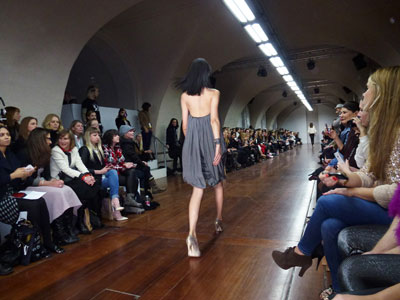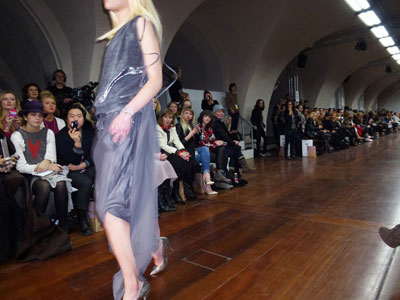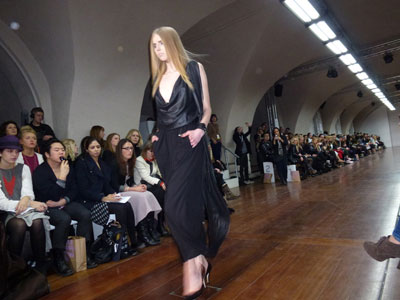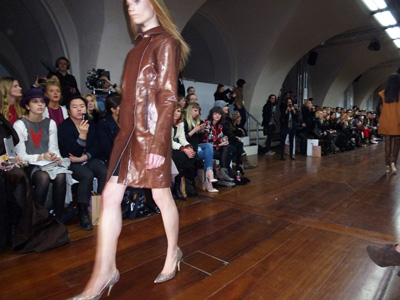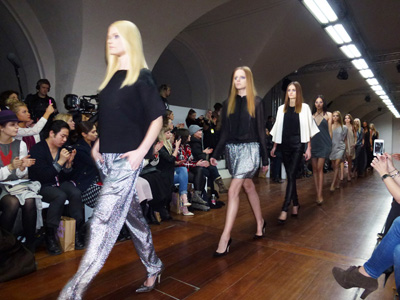 Review and images by Design Scene London Contributing Editor Diamando Christofi.