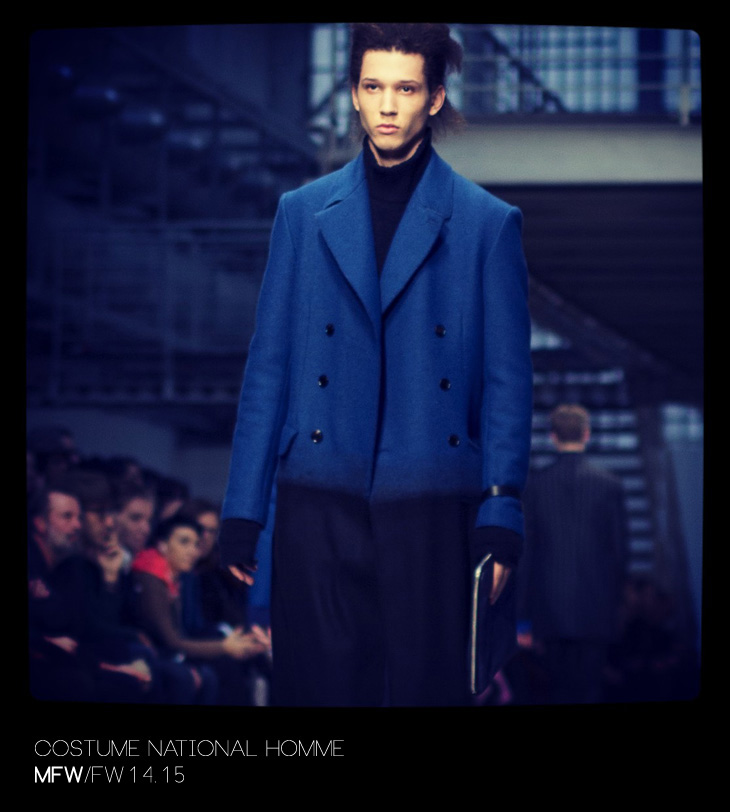 CoSTUME NATIONAL Homme fashion show took the first day of the recently wrapped up Milano Fashion Week with a dynamic presentation of label's fall winter 2014 collection. Designer Enio Capasa has created an elegant yet edgy collection, while fitting a rock star the pieces are wearable and already coveted. The classic winter colours are met with refreshing tones of dark blue, as well as subtle yet innovative patterns.
Enio and his team are know for presenting collection which are trend bending, yet instantly ready to hit the shelves. With these cold winter days, we sure wish we could already put on some of those coats!
Discover some of our favorite looks from the collection photographed exclusively in Milan for us by French photographer Maud Maillard. (For a better look of the collection don't miss the runway video above).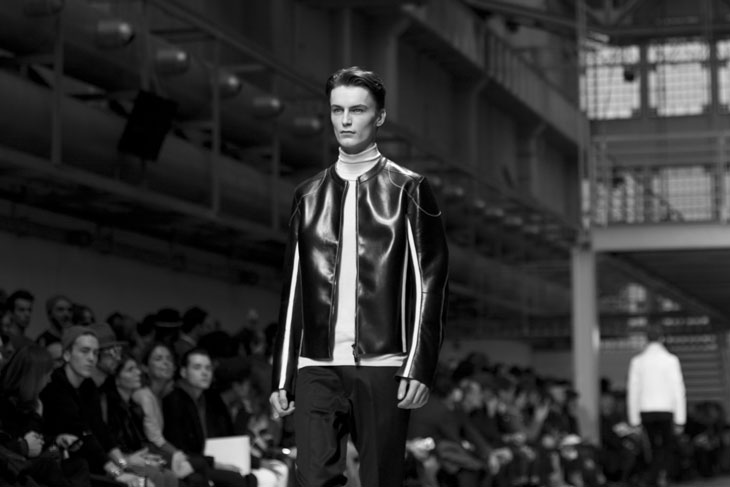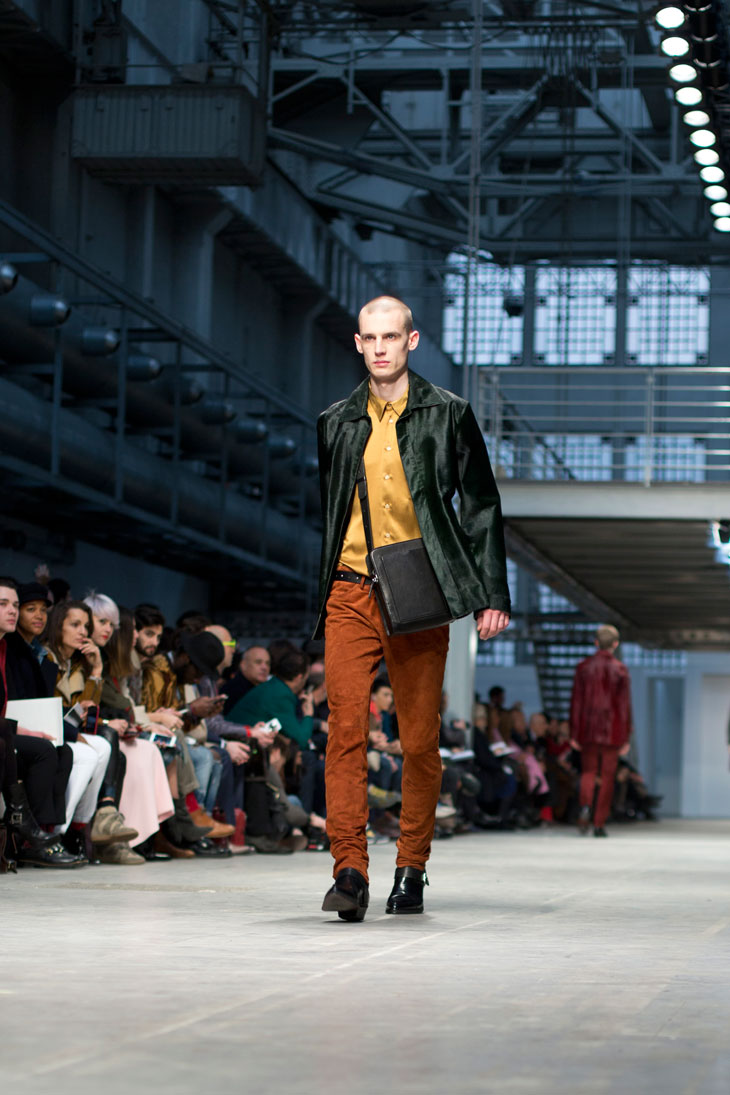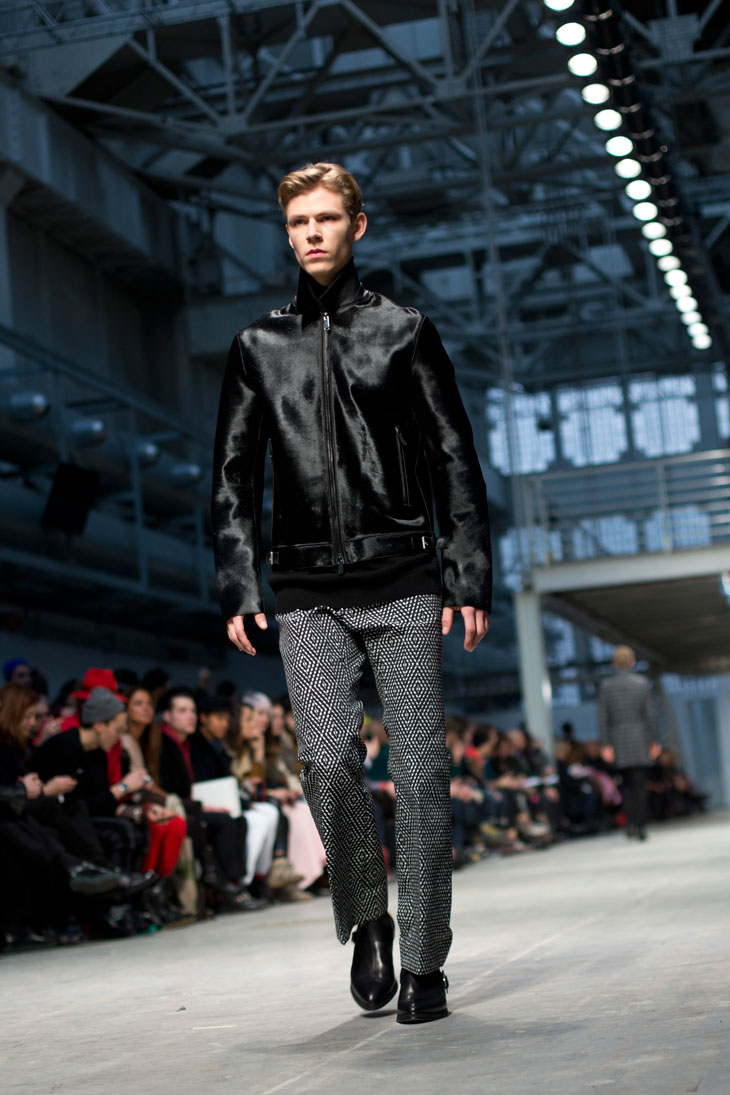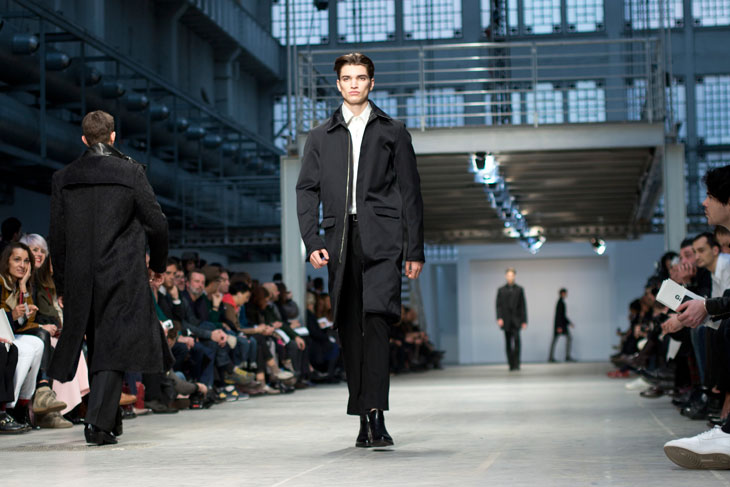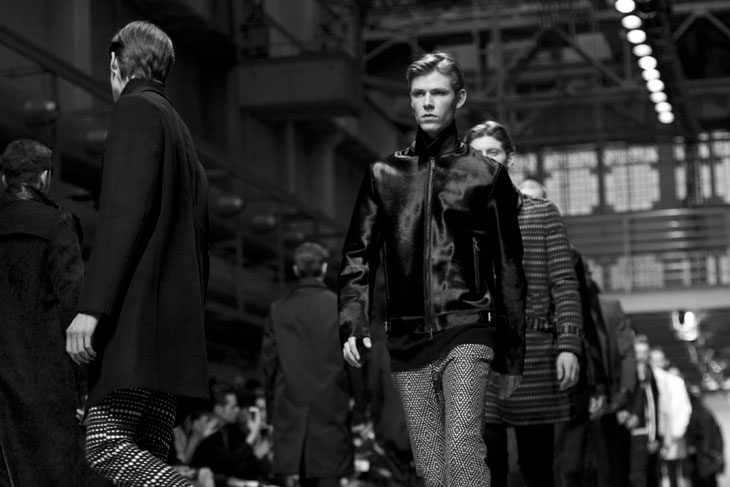 Abiah Hostvedt, Alexander Faye, Alexander Ferrario, Anton Capasa, Chris Beek, Christian Garcia, Fernando Cabral, Jack Chambers, Janis Ancens, Jeremy Matos, Johannes Schulze, John Hein, Julian de Gainza, Kim Won, Knut Roertveit, Kristoffer Hasslevall, Matthew Jackman, Robert Laby, Simon Fitskie, Stefan Knezevic, Tomek Szczukiecki.
For behind the scenes action log on to our Male Model Scene page.
All Photos © Maud Maillard for Design Scene.