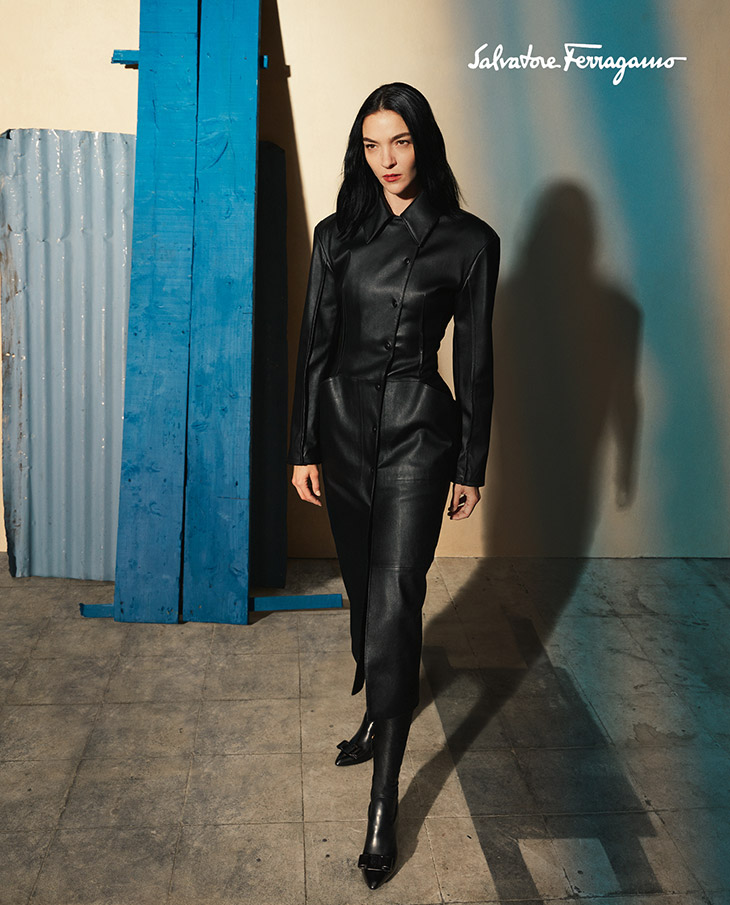 Supermodel Mariacarla Boscono stars in Salvatore Ferragamo's Fall Winter 2020 advertisement lensed by fashion photographer Jack Davison. In charge of casting direction were Piergiorgio Del Moro and Samuel Ellis Scheinman. For the campaign Italian stunner was joined by models Luca Lemaire and Malick Bodian.
I wanted to create an elevated and colorful campaign that invites the viewer to appreciate the craft and beauty in individual pieces and simultaneously appreciate the impact when the collection is coordinated into toe-to-head looks. It's a campaign about the relationship between depth and surface, that plays foreground against background in a way that provokes the eye to focus – to seek out beauty. There was also an additional interplay between the personalities of Mariacarla, Malick and Luca that contributed an extra depth and dimension to the final photographs. This is a time to question our ways of seeing to enable us to see the world afresh, and in some small way I hope this collection helps to provoke that. – Paul Andrew
We earn a commission when you follow the link to make a purchase. Click here to learn more about how we make money.
SHOP SALVATORE FERRAGAMO: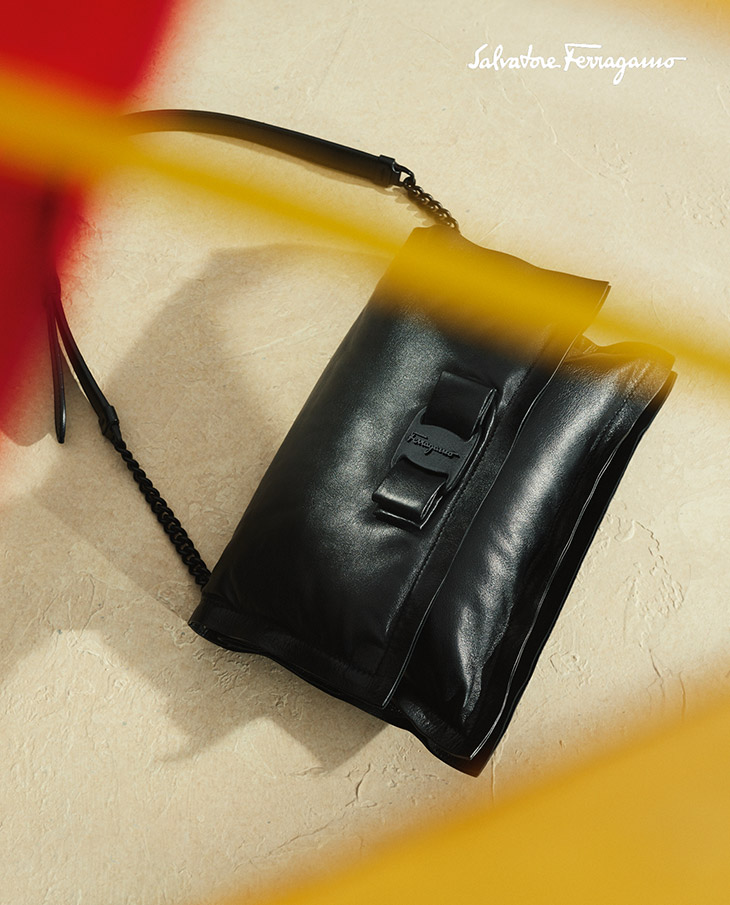 SHOP SALVATORE FERRAGAMO: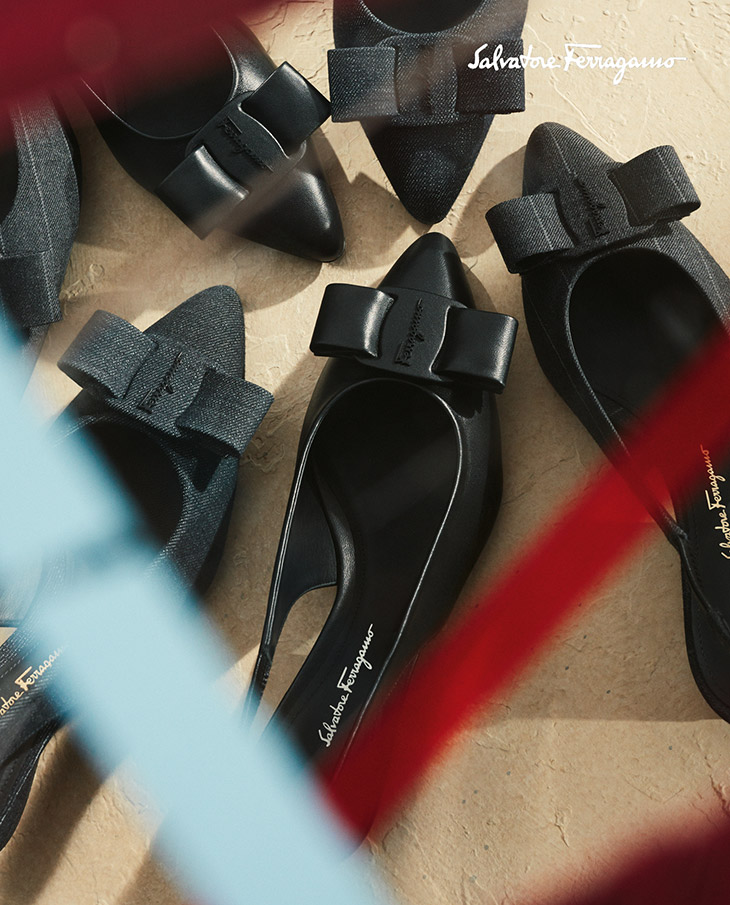 Courtesy of © Salvatore Ferragamo