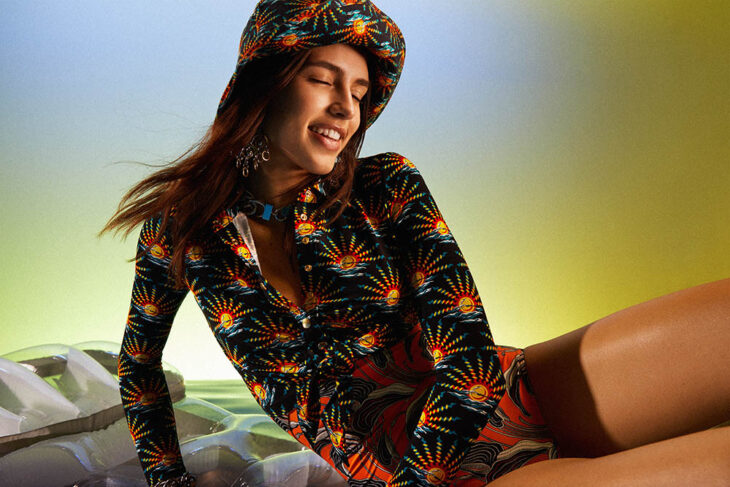 Designer Julien Dossena presents Paco Rabanne's Summer 2022 capsule womenswear collection with their latest lookbook. This collection is a synthesis of three themes: a 1950s Hawaiian vacation, a reggae influence, and a nod to Jane Birkin's portrayal of Paco Rabanne throughout the 1970s. They conjure images of carefree evenings that begin at nightfall and last till dawn. The wardrobe exudes a breezy elegance, with sensual and refined forms, rhythmic designs, and surface details that showcase modern workmanship.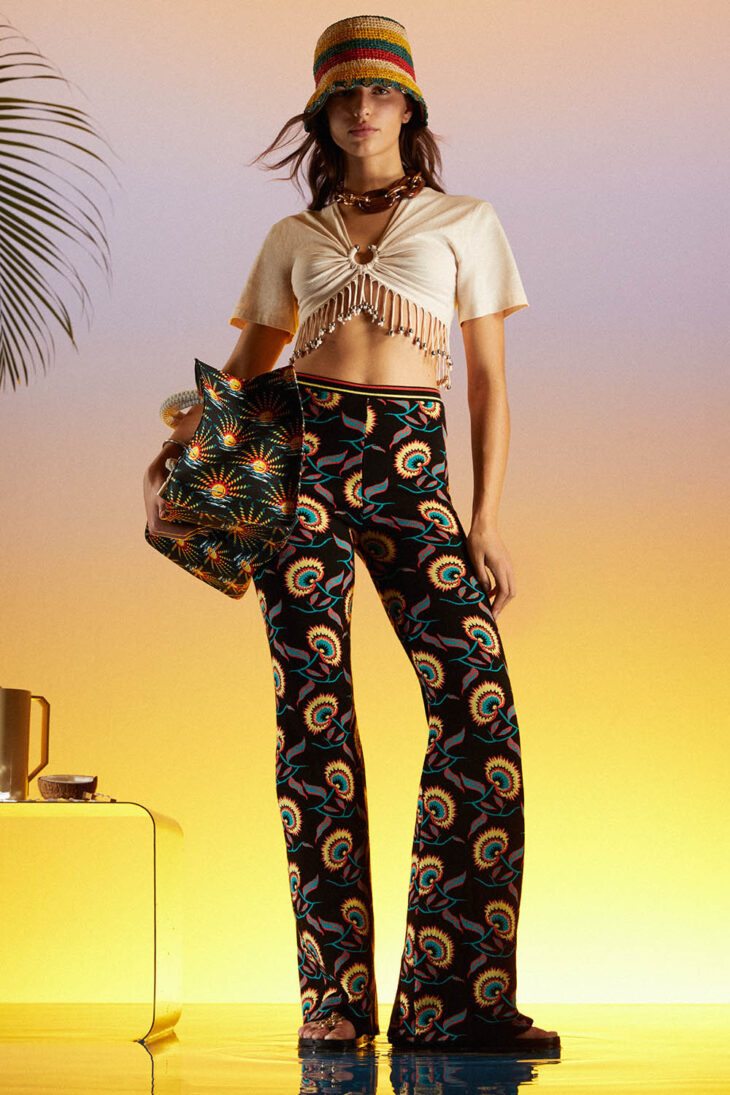 In reality, a sunset lasts mere minutes; glowing intensely right before sinking below the horizon. Within the world of Paco Rabanne, a sunset transcends temporality to a constant feeling, a sense of hedonism. The Summer Holiday capsule is the essence of these sensations – the desire for an endless sunset.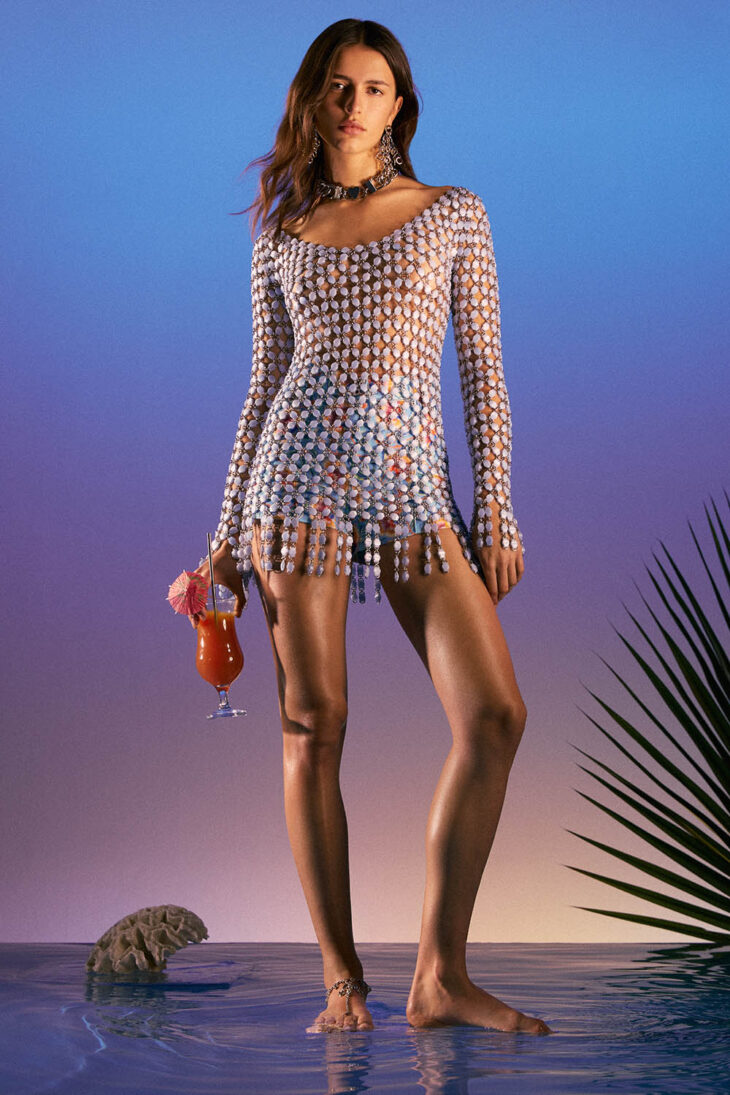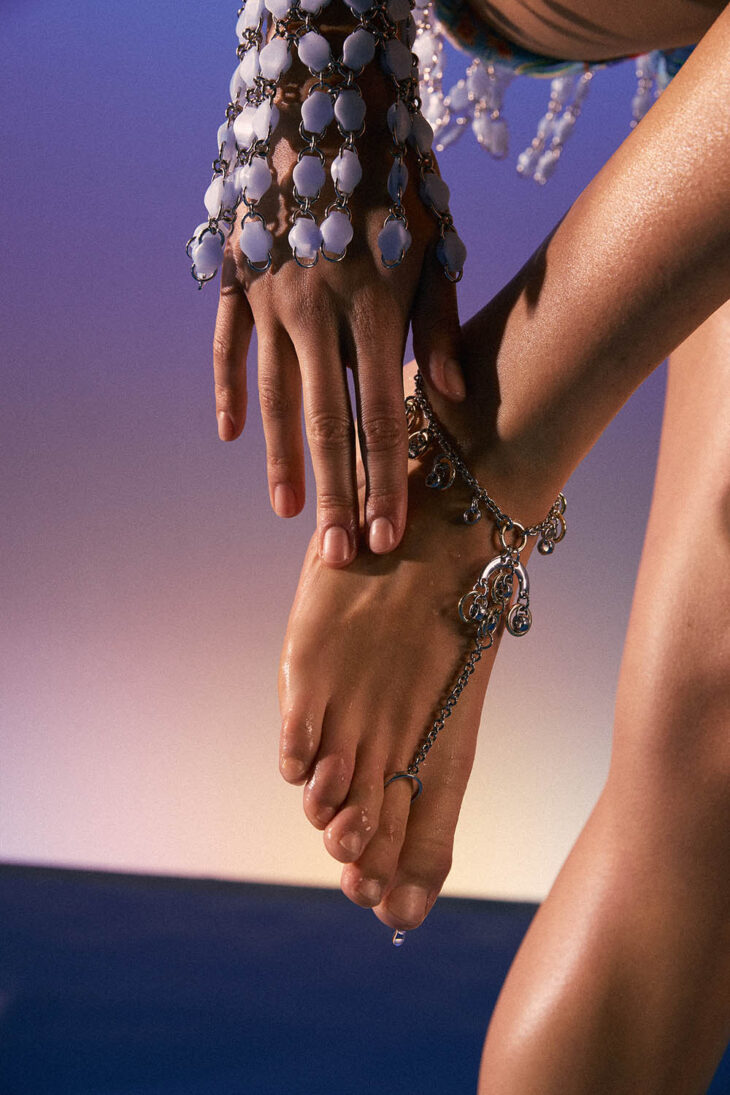 Four vibrant motifs splash across various light and fluid fabrics: Sunrise radiates from a black jersey backdrop; Aqua is an underwater botanical that swirls atop cool satin; Jamaican Flower dances within knit jacquard and denim; Hawaiian Leaf covers orange-hued satin, jersey and swimwear with free-spirited freshness. Paco Sunset, a tropical view in gradient hues, covers T-Shirts and hoodies like a euphoric photo memory.
Looks borrow and build upon the previous Summer Holiday capsule and include gathered dresses with chain straps; T-shirts with gathered focus around a ring detail; lightly flared pants that flow from the hips; and knits that define the body – proposed as skirts with deep slits, dresses with ribbed contours or culotte-style shorts. Light, stone-washed denim bridges beach and city attitudes. Swimwear boasting tie-fronts and ring piercings asserts seaside edge. Embellishments lend a youthful yet elegant vibe, whether fringe accented with metal beads, colour-blocked crochet or new assemblage creations that evoke moonlight on water.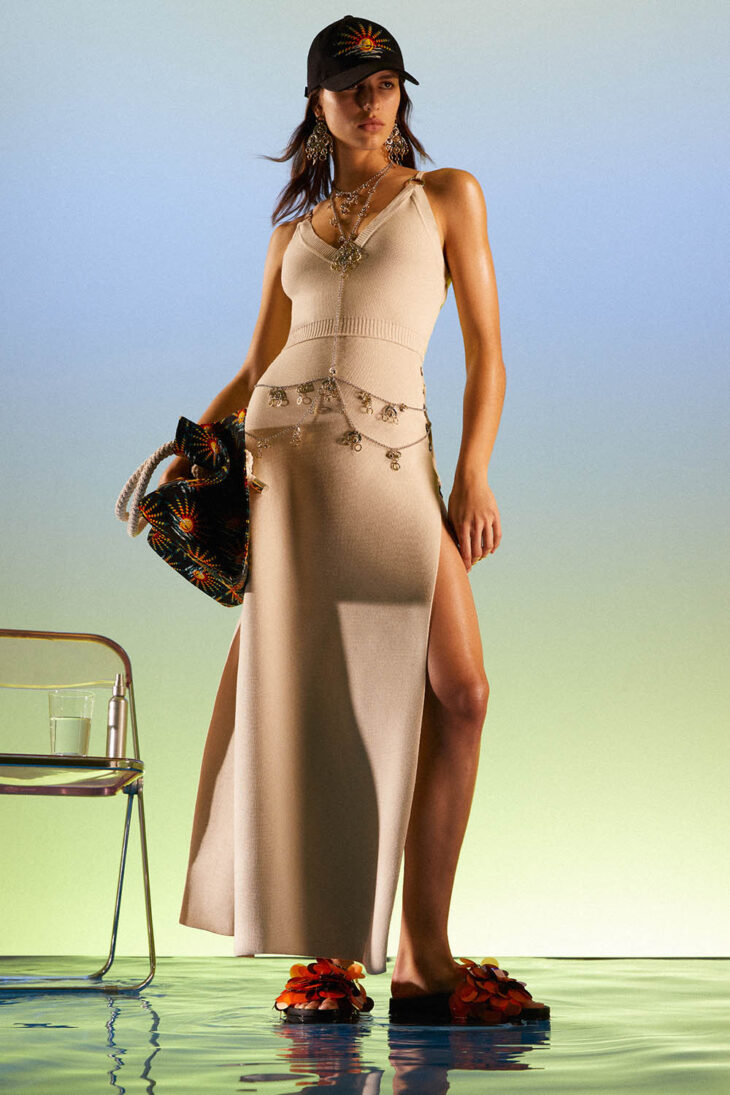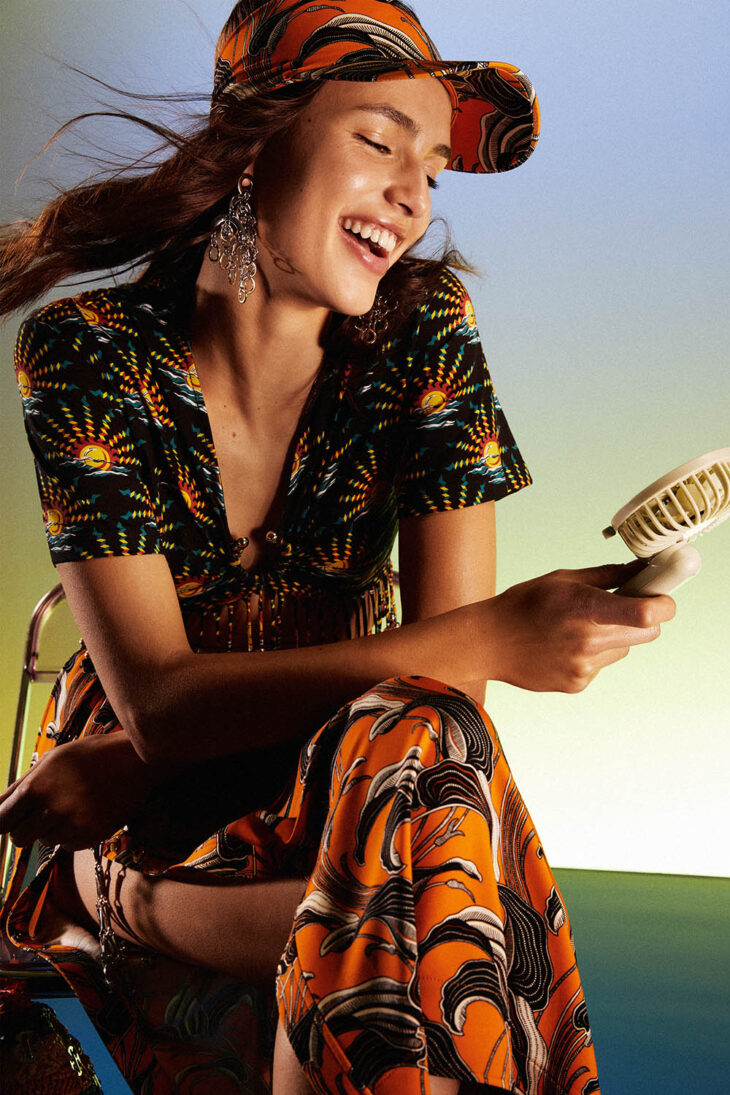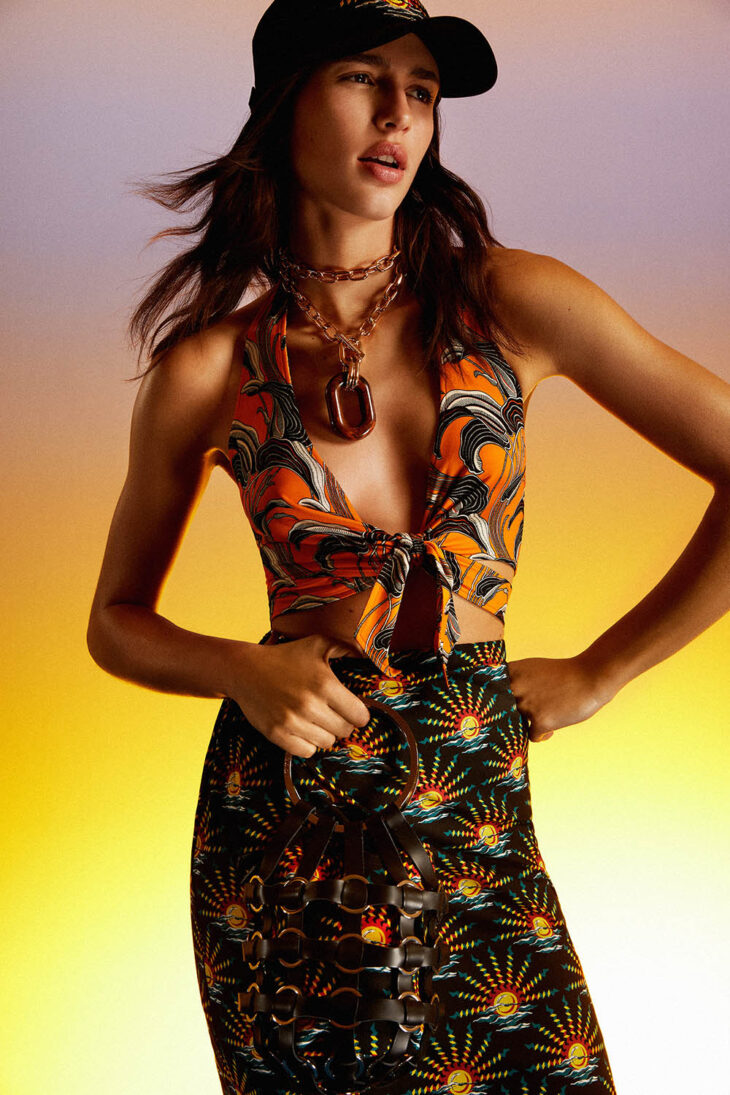 Pieces can be worn as total ensembles, recombined and styled individually. A ruched skirt unbuttons high up the front becomes a pareos over shorts; tops are left open over bustiers; lively prints and sandy neutrals get paired together.
Accessories remix the themes with Paco Rabanne touches: a fine, assemblage body chain cascades from the neck to the hips, while earring versions are oversized yet delicate. Metal pieces are softened with natural effects, from chunkier XXL link necklaces that combine gold and wood finishes, to gleaming medallions revealing a cloudy blue stone. Bags in multi-coloured crochet and natural raffia; roomy totes with handles of twisted cord, and signature bucket cage styles revealing an interior Paco Sunset bring this blissful vision into everyday life.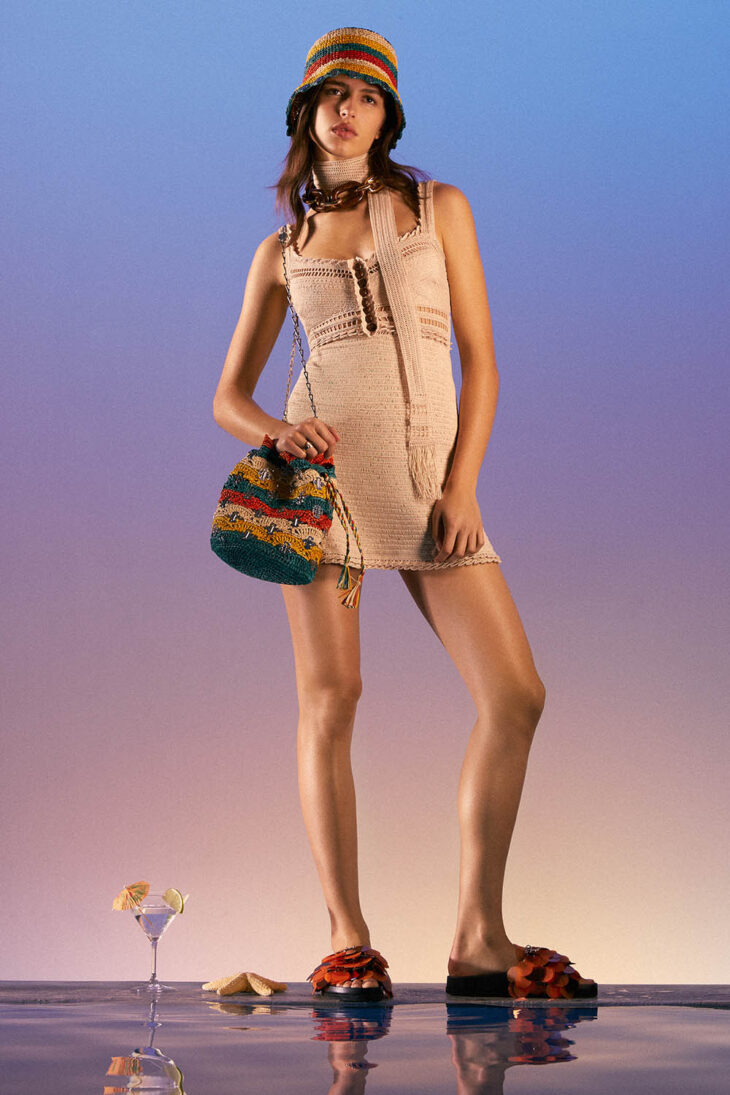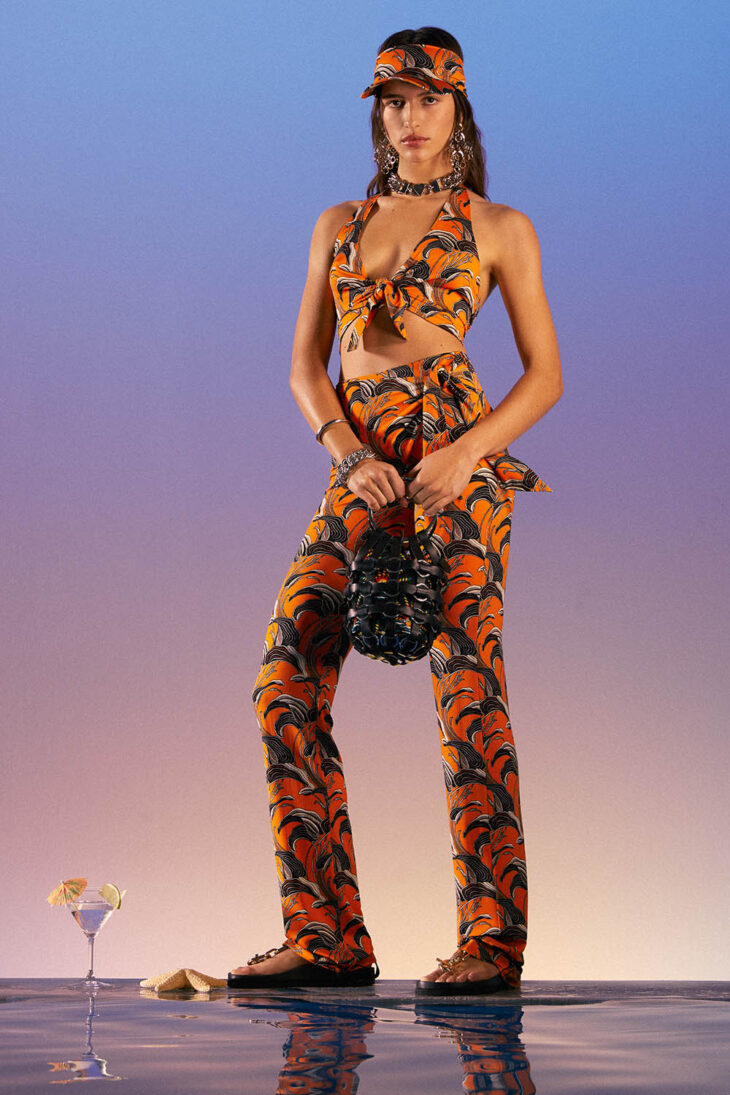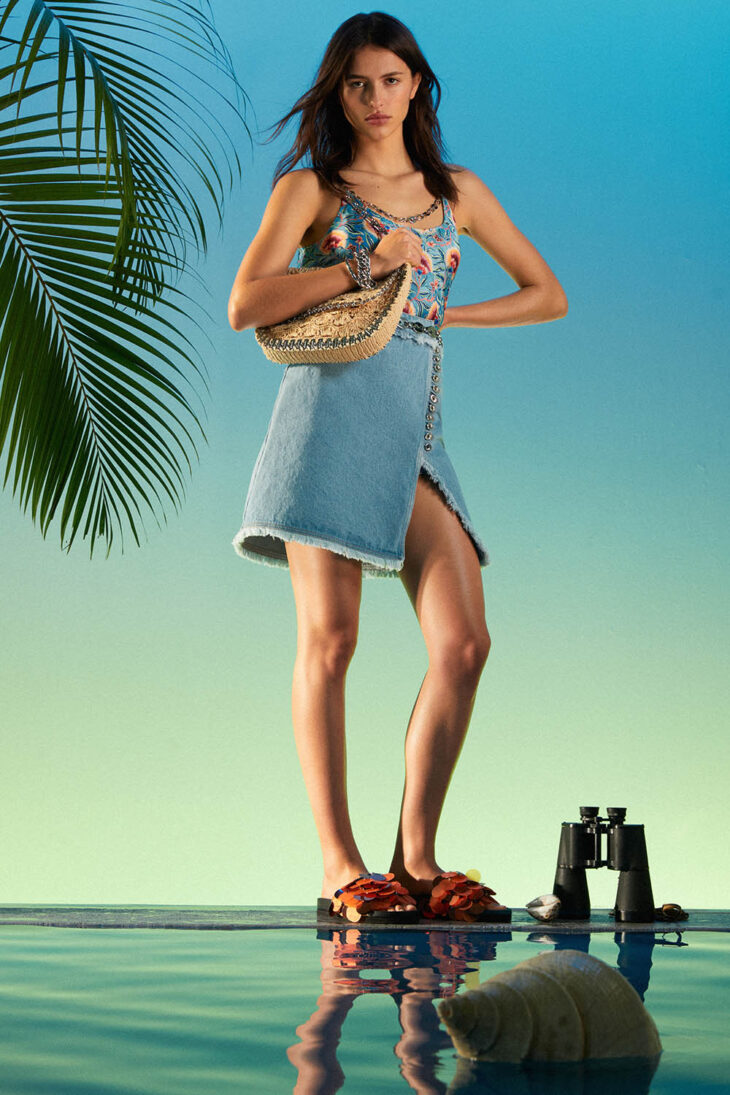 Discover more of the Paco Rabanne's Summer 2022 capsule collection below: