Italian luxury house VALENTINO presented their Autumn Winter 2022.23 The Beginning Haute Couture Collection, that celebrates beauty that comes from harmony, on July 8th, at the stairs of Rome's historic Piazza di Spagna. Designer Pierpaolo Piccioli broadens the spectrum of beauty, and seeks glamor in what is imperfect and far from the canon. The collection is a dialogue between the Maison and Rome, the brand's creative director and the founder, past and present, inspiration and invention.​ It explores past to build present, and it reimagines the classic silhouettes and ethereal materials in a contemporary way.
The power of beauty makes it possible to imagine a future where people, the intrinsic value of our humanity, are at the center of everything. Beauty is resilience. There is no nostalgia because there is no hypothetical alternative ending, this is what we all chose together. Beginning and end coincide, in that moment when the orderly sequence of time breaks and something new exists, breathes and lives. This is the Beginning, this is us. – Pierpaolo Piccioli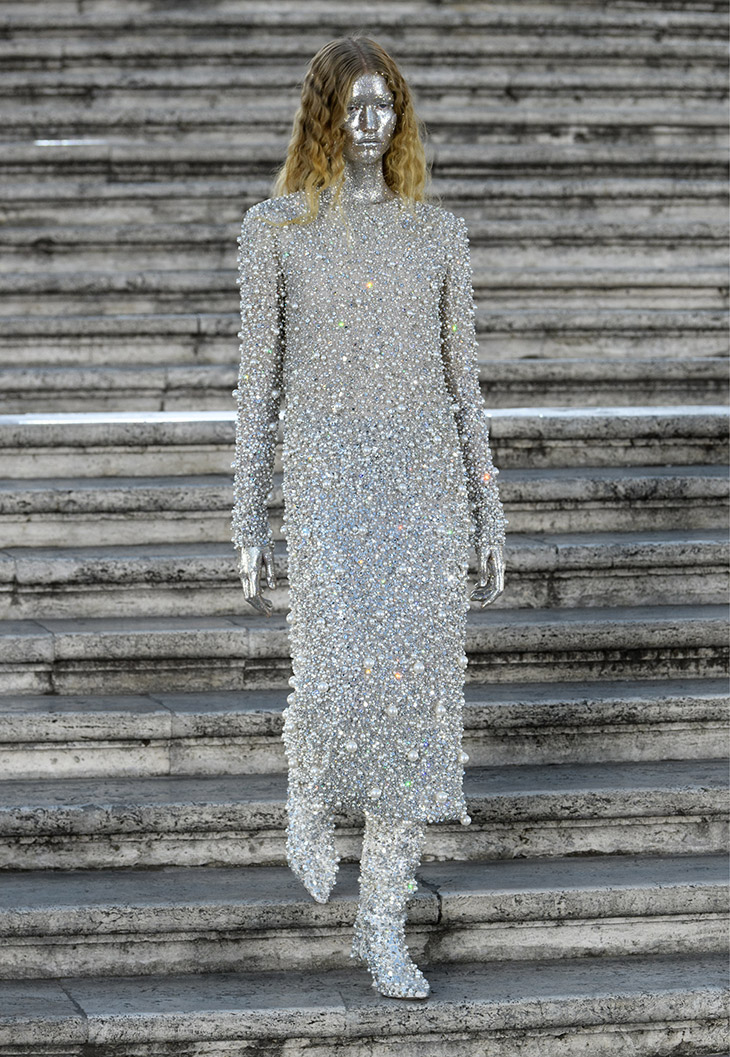 "Everything starts anew where everything invariably begins: in Rome, in the Atelier, the place where creations and inventions come to life through the hands and stories of those who actually make the clothes, of those who imprint their character on cloth through manual work. The manner hasn't changed. Not even the address has changed. And yet everything has changed.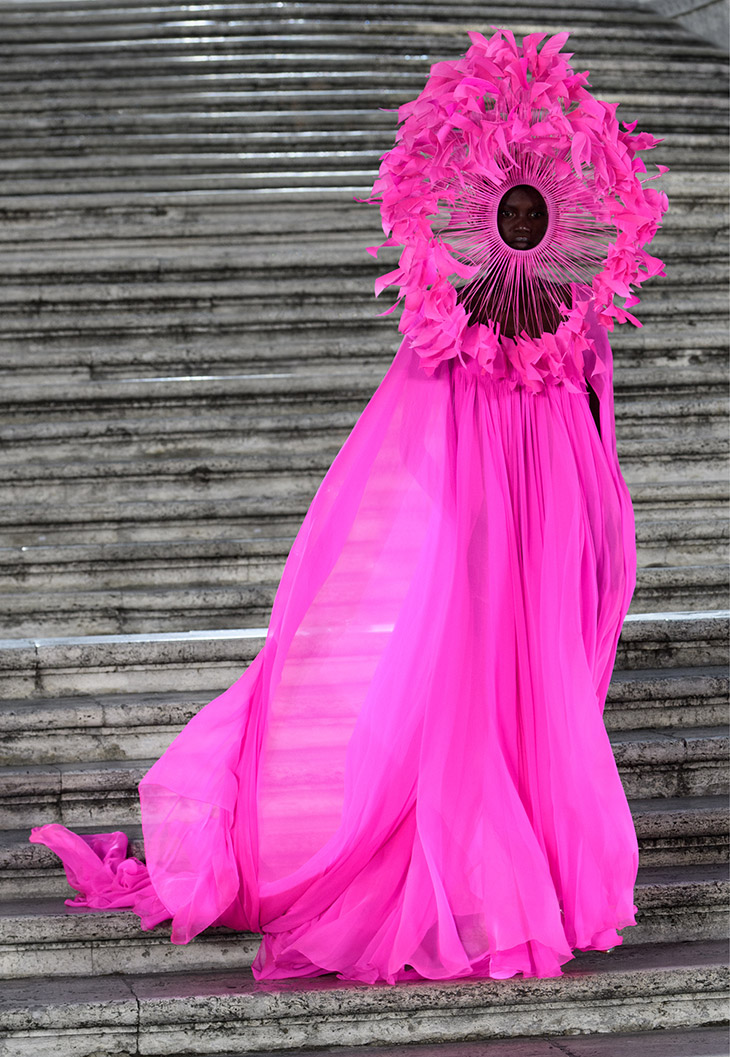 A dialogue with personal history, an ideal conversation with the founder through a collection of moments, themes, colors, materials, signs, lines, following the map of taste and sentiment. Dialogue is a reflection of oneself and a way of finding oneself, looking for other angles. After all, nothing is ever the same the second time around. Each beginning is a timely one. And each beginning brings back to the atelier, which is where the vision becomes tangible." – From Valentino