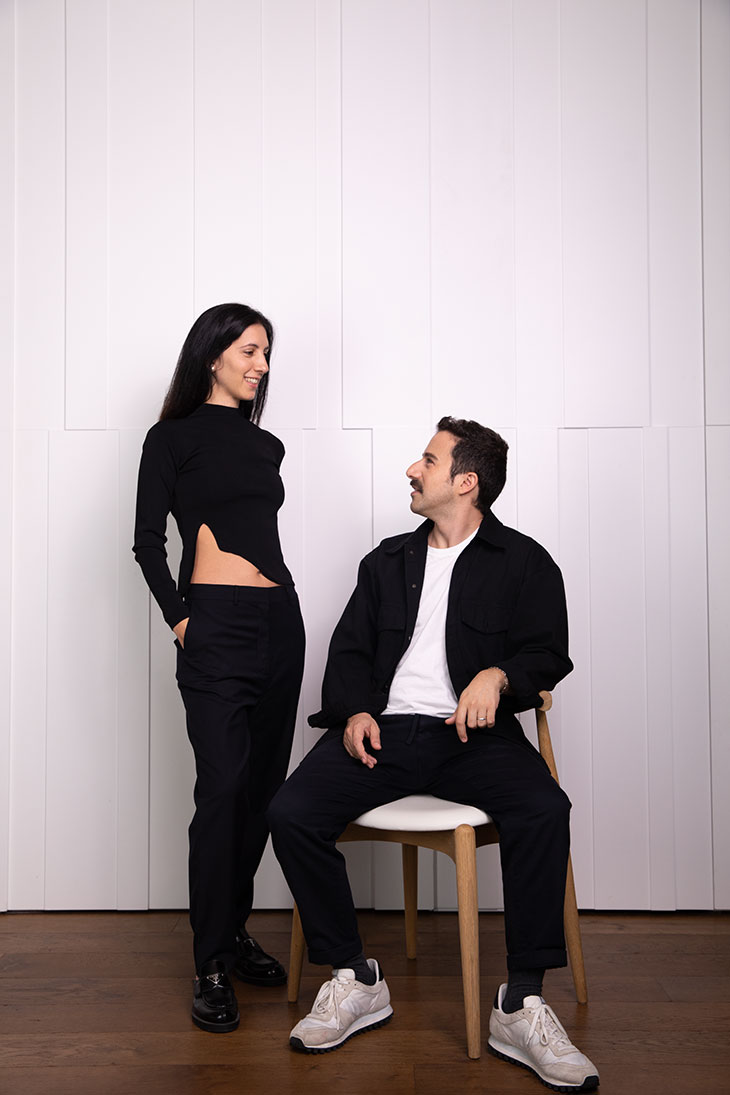 Tel Aviv based womenswear brand Mother of All encapsulates the essence of femininity, bluring the lines between evening and casualwear. Launched in 2018 by by Noa Pasternak and Golan Taub, the brand pays homage to the female body, using bold color choices and playful design.
DSCENE Fashion Director Katarina Doric sits down with Noa and Golan to talk about inspiration, a comeback of the '80s in fashion and future plans.
Hi Noa and Golan, let's start from the beginning – when did you get interested in fashion?
GOLAN – Growing up, I was very creative and loved fashion and design. It was always obvious that my career would end up in design. When I moved from the suburbs to Tel Aviv, I noticed how the women were beautifully dressed and it really peaked my interest. That's when I knew I wanted to pursue a career in fashion design.
NOA – My parents owned a jewelry store and while I majored in economics at university, I've always been surrounded by beautiful aesthetics and design. It made me fall in love with fashion at an early age.
How did you meet and when did you decide to start the brand?
GOLAN – We met through friends. I finished studying at the Shenkar School of Fashion in Tel Aviv and was returning from an internship at Tommy Hilfiger in Amsterdam. Noa had just left her job in the stock market. Both of us were looking for our next challenge. You could say we were in the right place at the right time.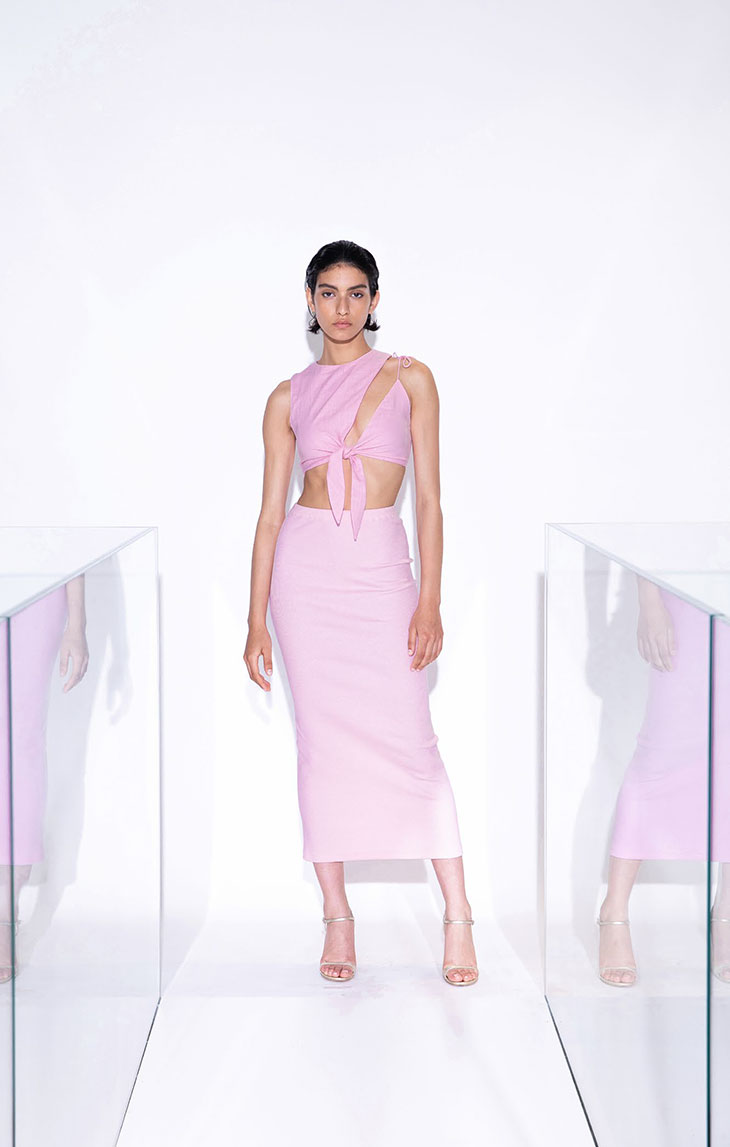 What does it mean to be an independent fashion brand today?
NOA – Challenging. You have a lot of freedom in your designs and the choices you make but on the other hand, it's a business that you need to run 24\7 and be in charge of everything starting from the logistics to human resources management and employees and it takes a lot of energy.
It's the MOTHER OF ALL way of reminding women to celebrate their femininity proudly, feeling strong and beautiful, knowing their worth, and loving who they are: unique-god creations.
How would you describe the Mother of All brand?
NOA – MOTHER OF ALL gives every woman the courage to live her inner dream of being an Ultra Femme. She merges clean, minimal lines, top-quality fabrics, fine tailoring combined with a deep understanding in the amazing female anatomy that transforms into smooth, soft and curvy, intimate, sensual and alluring, playful, curious, and daring fashion.
It's the MOTHER OF ALL way of reminding women to celebrate their femininity proudly, feeling strong and beautiful, knowing their worth, and loving who they are: unique-god creations.
View this post on Instagram
In what ways have you evolved from your first collection?
GOLAN – With each collection, we feel like we improve our designs and refine our style better. Each and every time we make sure the production and development is even more perfect than the one before. In time we also got to know more and more about our clients and what they like and what fits them the best.
Eve, the first woman on earth, is the main inspiration for your brand. Why?
GOLAN – Eve represents the ultimate "Mother" for us. Each season, we choose a "Mother" as our inspiration- for us a mother can hail from the art industry, musicians or any strong and interesting figures. We are following her style, her story and building the collection around her. Golan sketches and then we start making samples and fitting with Noa to make sure the fit is right, sexy and comfortable to wear. From here, we build a whole collection that's included a range between avantgarde styles to minimalistic ones.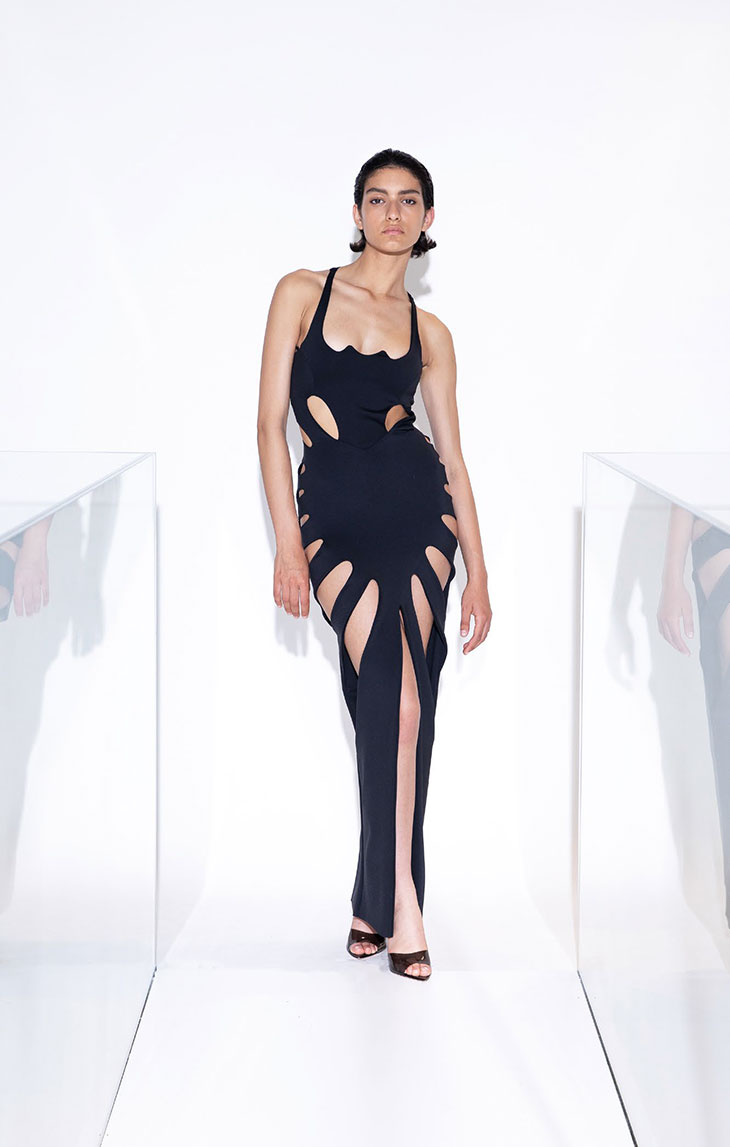 The girl you're dressing wears bold colors, playful designs and classic tailoring. What kind of girl do you actually aim to dress?
NOA – The obvious answer is to dress the bold and sophisticated woman that feels confident with herself. But the challenge is to dress every woman out there from different forms, shapes and colors and make them feel sexy, beautiful and confident while wearing it. And when we achieve that goal, that's when we have the biggest satisfaction in our work.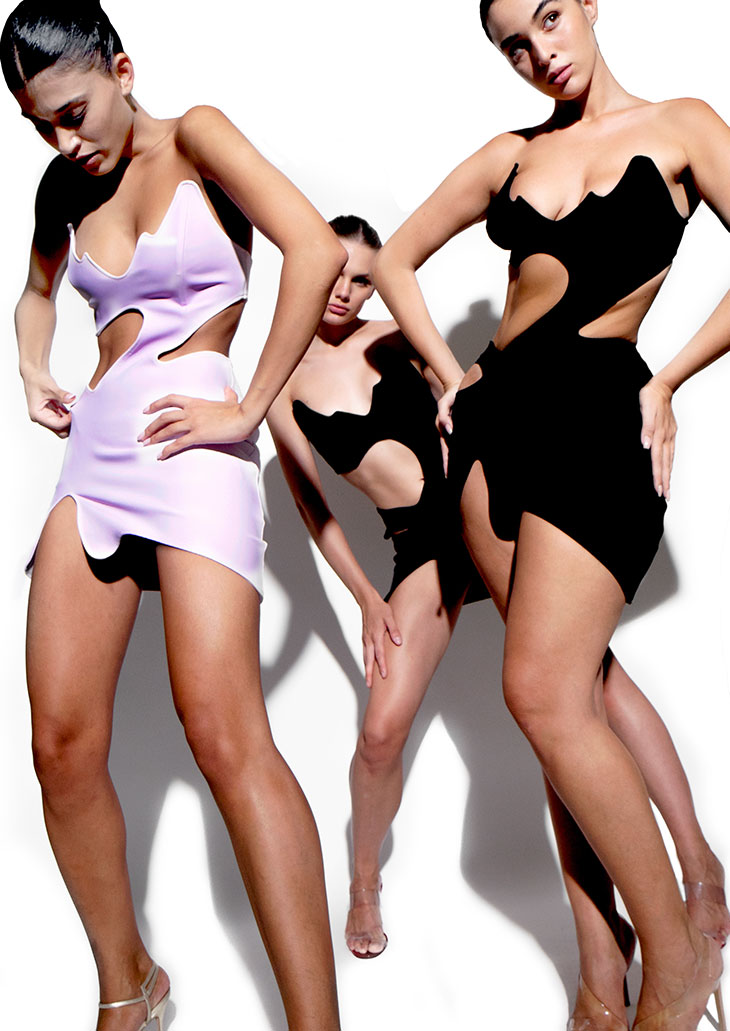 How much is colour decisive when you compose a silhouette?
GOLAN – We love working with colors and we have a variety of colors in each collection. Usually when we take rich and shiny colors we will have more silhouettes that are close to the body and classic. When we work with more mild colors, we feel more comfortable to play with the silhouette and big shapes.
We have recently seen a comeback of the '80s in fashion. In your point of view, what should we take away from this era in fashion?
GOLAN – I'm in love with the 80s – while Noa is more into the 90s vibe. The 80s for me was a decade with no boundaries – colors, big shapes with big contrast between the tiny waist and the wide shoulders. I think what I like most about that time is the colors and the explosive femininity.
What are your favorite trends in fashion, past and present?
From the past is the classic "combinezon" – a diagonal cut slip silk dress. Our present favorite trend is the low waist skirts and pants – that are doing a big comeback from the 90s now.
What do you think of Instagram culture and the rise of influencers in fashion?
It's a big platform where everyone can find their place and allows brands and influencers that are just starting out to carry their voice. You don't need a big advertising budget to get a big amount of exposure. On the other hand, the constant need and speed to upload content is impossible. Most of the girls won't upload the same piece of clothing twice which makes it harder for us as a brand that aims to sell quality and always relevant clothing to wear more than once.
What is next for you?
We are aiming to dress up all the mothers to feel amazing and to be the best version of themselves, and to be more recognized in the USA market, UK and the European markets.
Keep up with Mother of All on Instagram – @motherofall_official