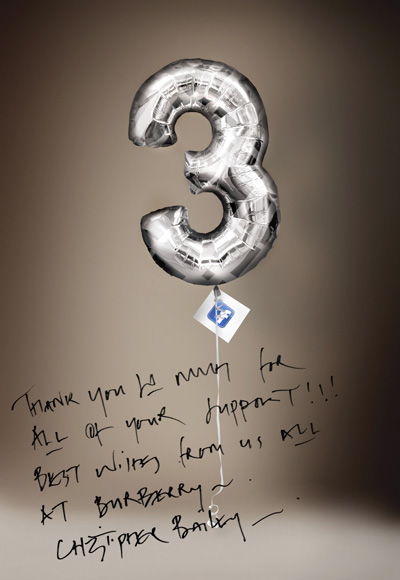 Burberry on Facebook
Website: www.facebook.com/burberry
Burberry just reached 3 million Facebook fan, making this the highest number of fans for any luxury fashion brand. It took Burberry 1 year to reach 1 million fans, 6 months to reach 2 million fans and just one month to reach 3 million.
"Burberry is producing its own original content, in fact Burberry is no longer just a fashion company – today they are a thriving media enterprise. Burberry is now the most widely followed fashion brand on Facebook. It's successful not just because it makes great clothes but because it understands the importance of sparking interest in the community and using social media to engage and delight their consumers. Whether it is relating to consumers by promoting indie bands on their Facebook Page or celebrating the ideas of the most stylish customers on their site, The Art of the Trench – Burberry is building its brand not simply by broadcasting and advertising to them, but by creating new media experiences for them." – Joanna Shields , Vice President for FACEBOOK EMEA
Check out above a thank you note from Burberry Chief Creative Officer Christopher Bailey.
Congratulations Burberry! Click HERE for more of Burberry on Design Scene.