Collection: Orla Kiely
Season: Autumn Winter 2012.13
Website: www.orlakiely.com
Orla kiely was a step back in time. Upon walking into the portico room at the Somerset house, you could hear a real buzz behind the screen, complete with cutlery and dishes clanging, voices humming and jazzy jiving music roaring through. It was a back to the future treat, literally, in tea party style complete with tea, cake, dance floor filled with live jazz band in sleek suits and gelled hair surrounded by guests sitting at simply lit circular tables. Girls waited on the sidelines of the dance floor to be asked to dance by one of the prim and proper gentlemen, also in dinner suits. They waltzed around on the dance floor underneath the sparkling disco ball which tied in with the ladies 60's style shift dresses with lurex panels and vintage forest prints.
It was an unusual mix of genres but, in putting all my favourite eras all in one room I couldn't help but feel nostalgic, especially after having been offered a vintage glass of champagne by the vintage waiters. As I sat on my very vintage step, sipping my very vintage champagne, eating my vintage coffee cake, watching the guests sit at their dimly lit tables, whilst being entertained by vintage dancers and band, I'm sure I can say for all of us that we wished times were as joyful, innocent and simple as they once had been. Very warming experience.
After the jump you can see more of the lookbook created for Orla's Autumn Winter collection with our favourites singled out: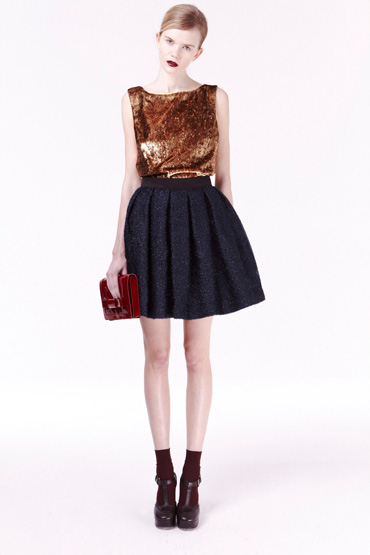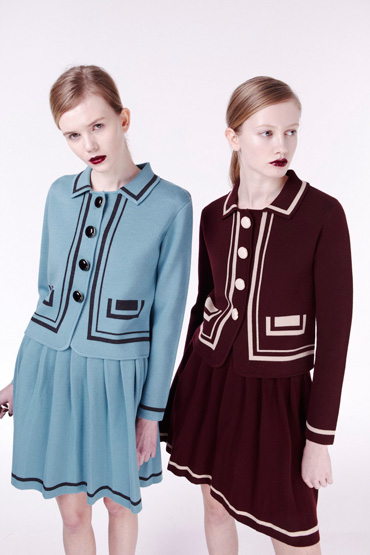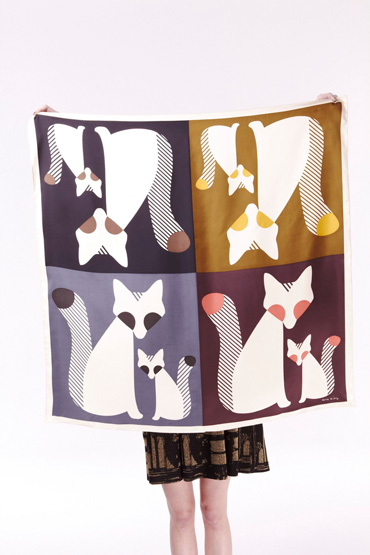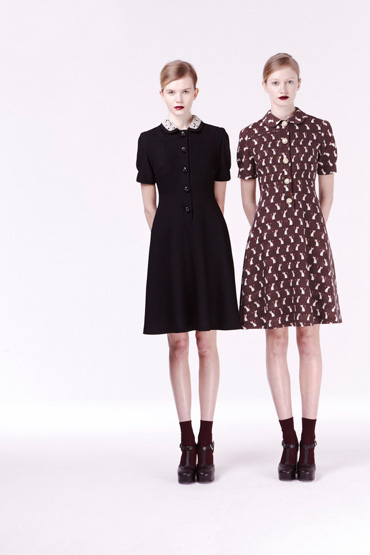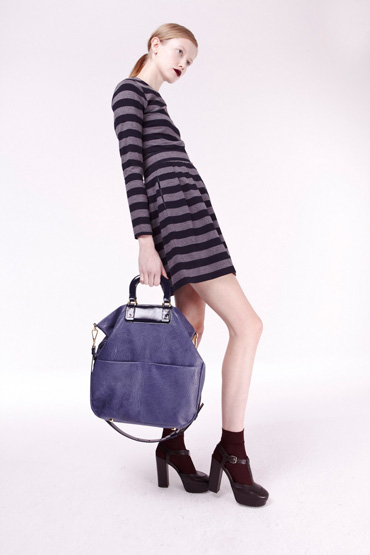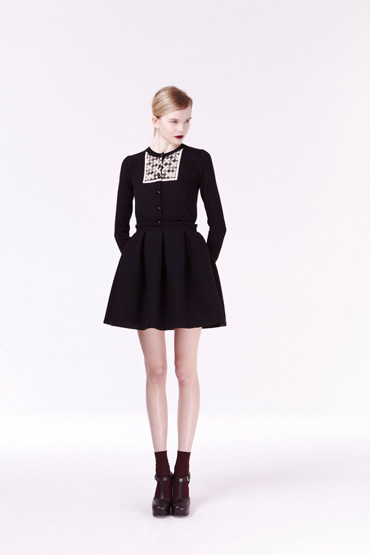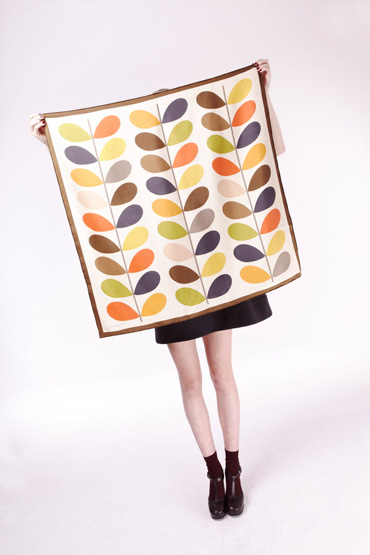 Written by Design Scene London Contributing Editor Diamando Christofi.