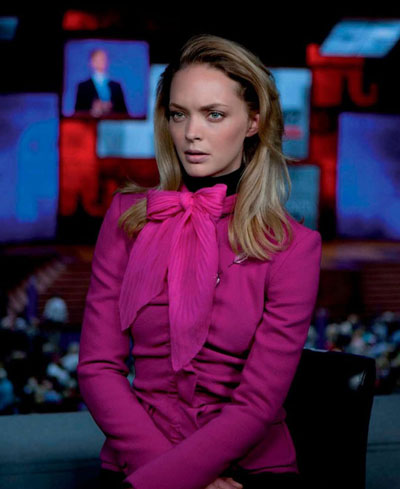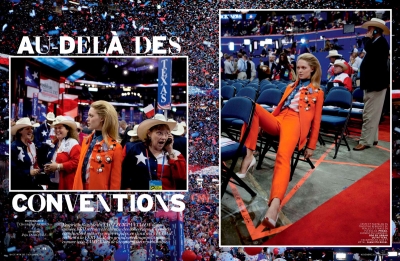 Magazine: L'Officiel Paris
Published: November 2012
Editorial: Au-Dela Des Conventions
Photography by Christopher Morris
Styling by Peju Famojure
Model: Heidi Harrington Johnson |IMG Models|
Website: www.lofficielmode.com
Have you ever watched a GOP convention as a particular style extravaganza? What happens when a girl dressed in garments from the likes of Prada, Marc Jacobs, Thakoon and Miu Miu among other finds herself in the midst of the Republican National Convention? Photographer Christopher Morris and stylist Peju Famojure connect with the stunning Heidi Harrington Johnson to conduct this experiment for the November edition of L'Official Paris. Fashion history made in Tampa!