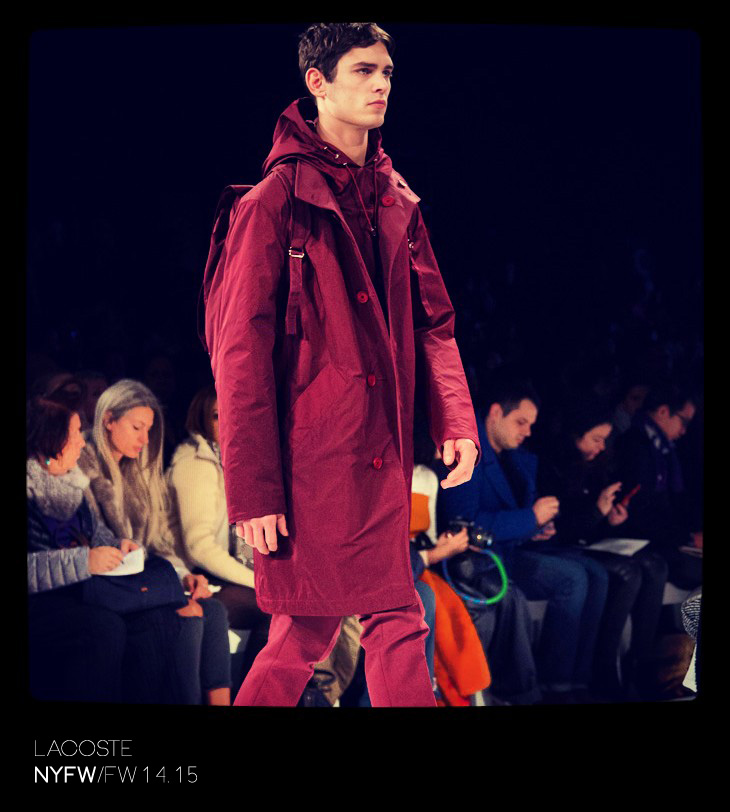 If you are Lacoste there's no escape from the sportswear heritage of your label, instead you have to embrace the same and take it further. The creative director Felipe Oliveira Baptista and Lacoste design team did just that when they presented their fall winter 2014 vision during Mercedes-Benz New York Fashion Week. A slew of both men's and women's look embodied the dynamic instantly connected to the name, as well as the constant innovation in design and materials.
An outdoors and nature-focused sportswear, synonymous with comfort and protection, inspired this urban wardrobe. Hit the city wrapped up in knits that feature reinvented argyles and stripes in subtle shades of greens and burgundy. Supple yet structured hybrid pea coats and « mini-oversized » varsity jackets come in with shoulders that are softened by the sleeve construction. Sweaters and shirts inspired by sailor tops fall low on flowing long or short skirts cut in soft pure new wool jerseys. Ankle-length coats that sometimes feature a removable windbreaker are perfect to brave the cold. Collars get a ribbed treatment, zips are waterproof, polo shirts become over-shirts, shirts become jackets, and tone-ontone thin knits layer up. The silhouette exudes comfort as well as the confidence to be chic f or all oc casions. – from Lacoste
Continue below and discover some of our favorite looks captured in New York exclusively by Lauren Beck.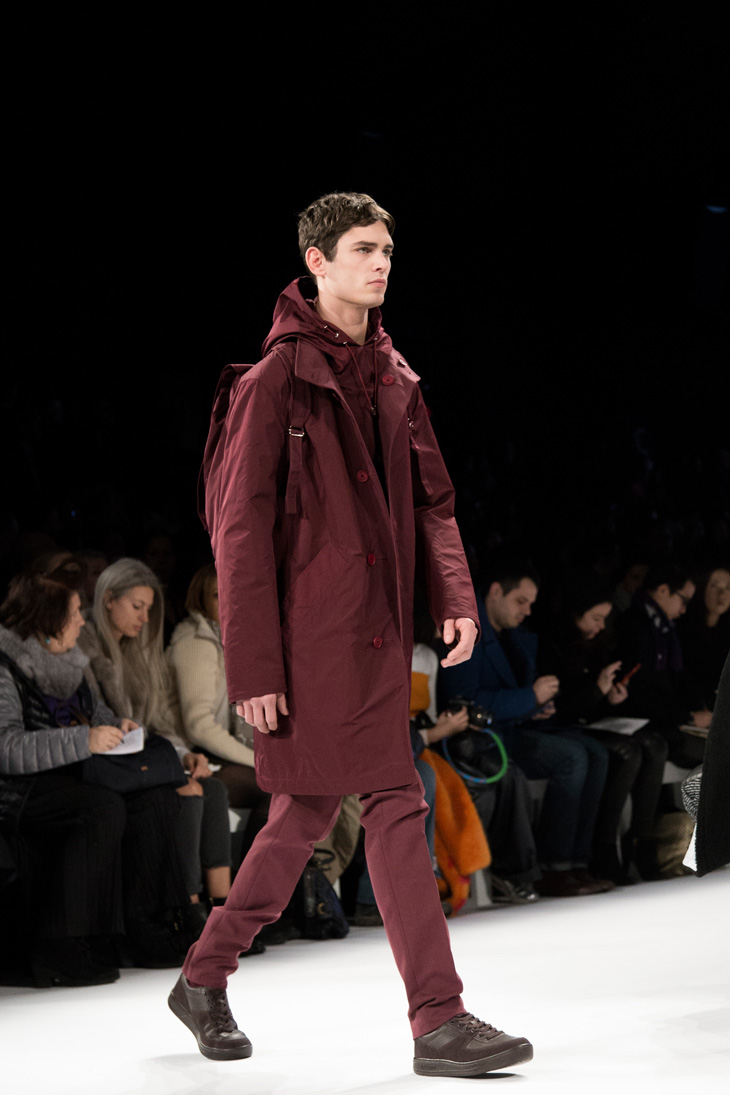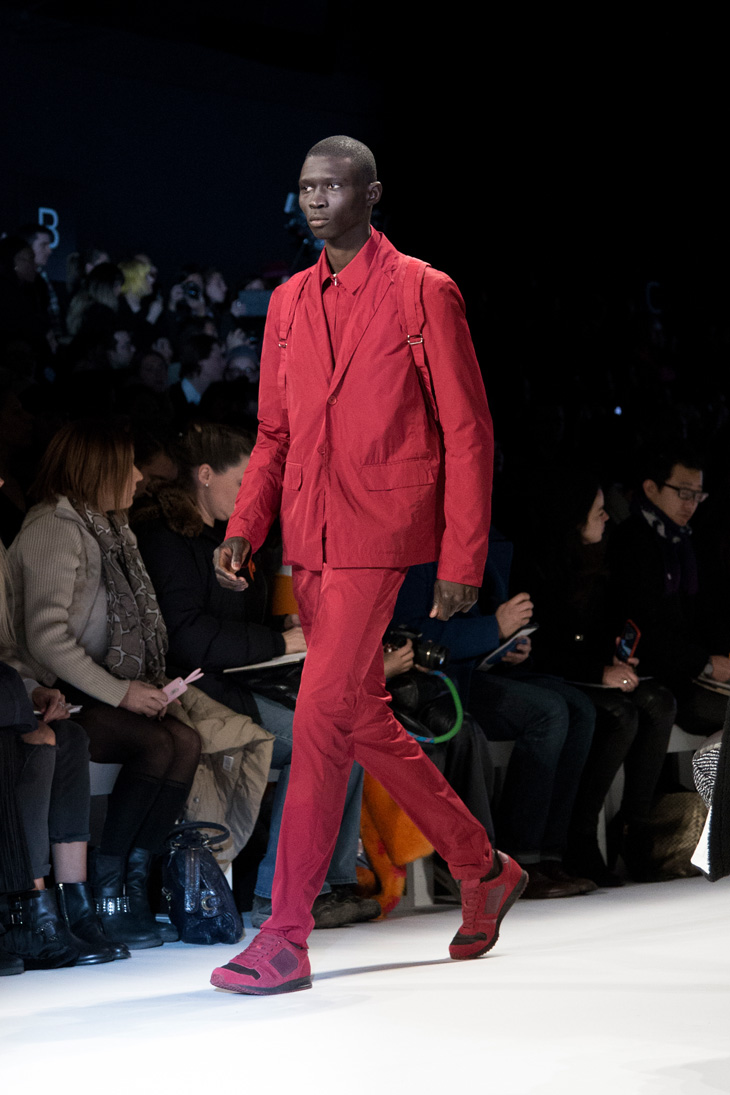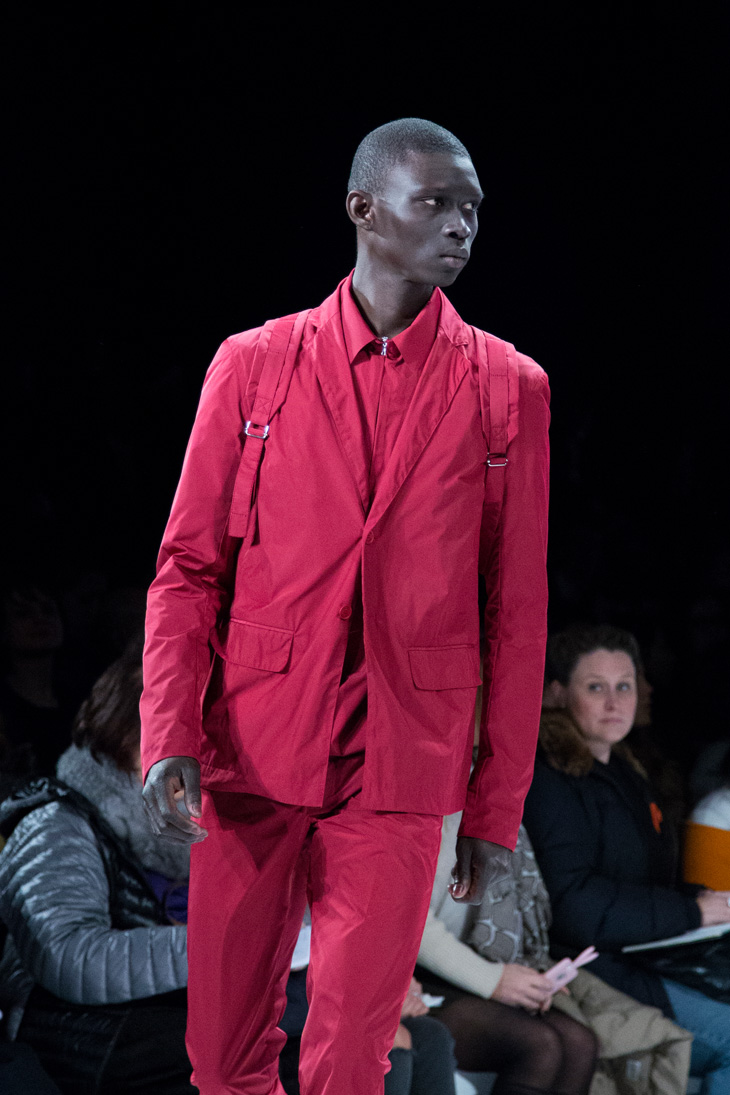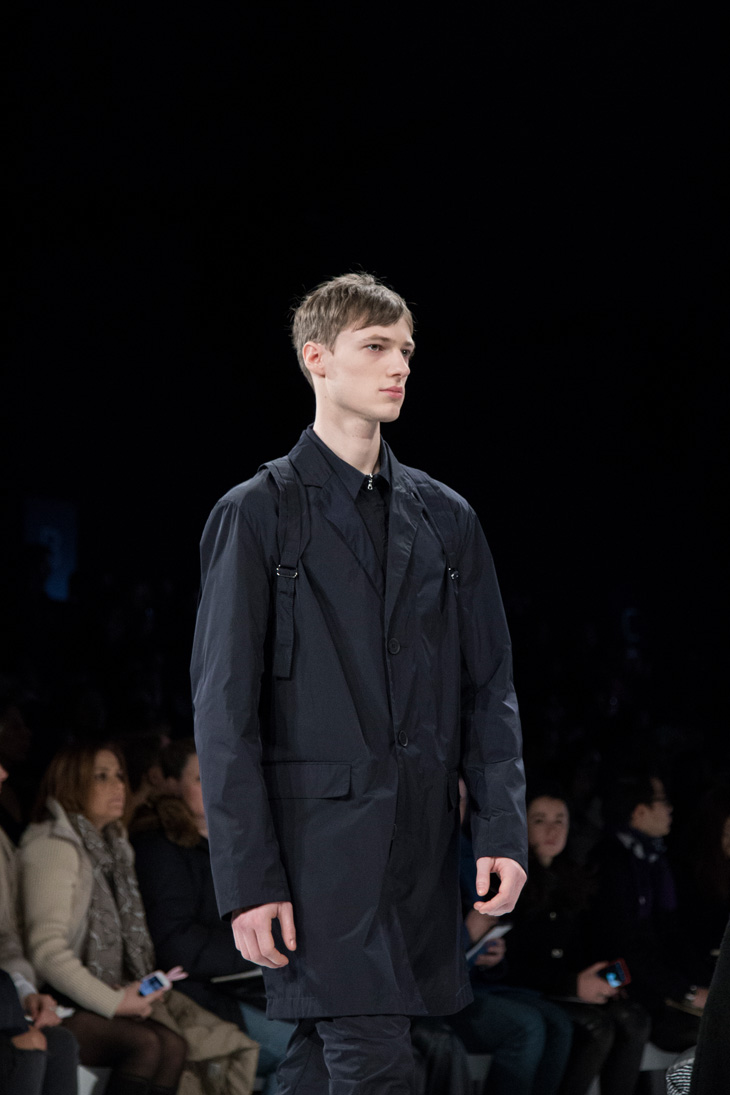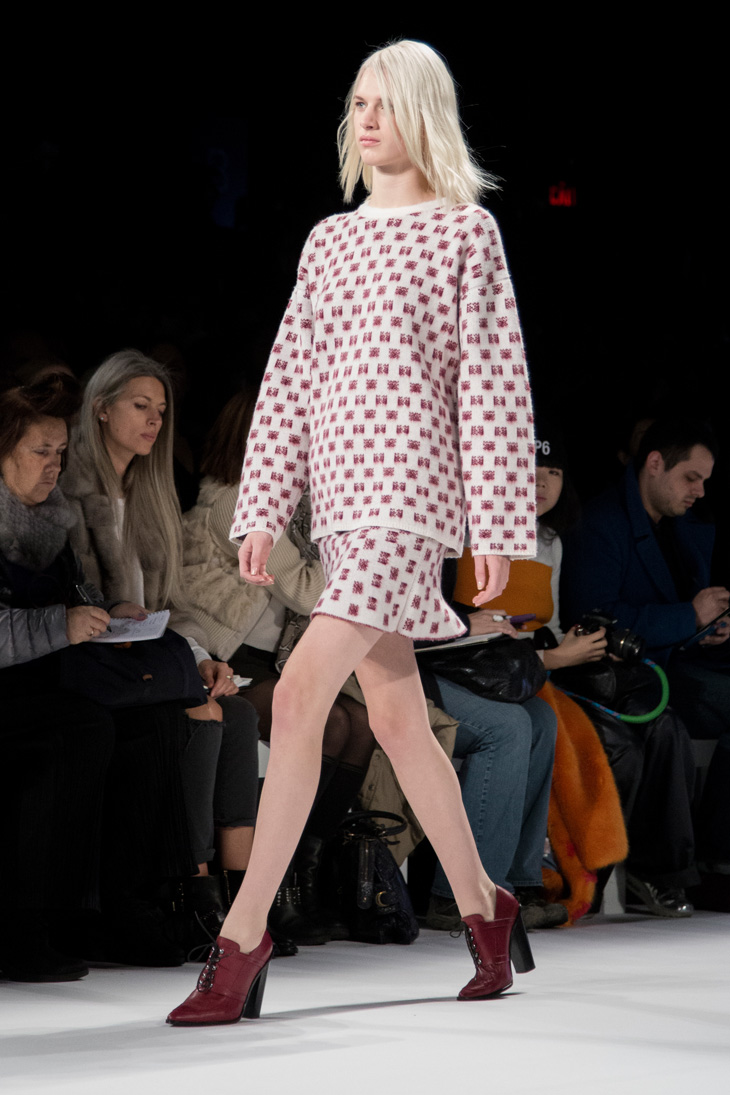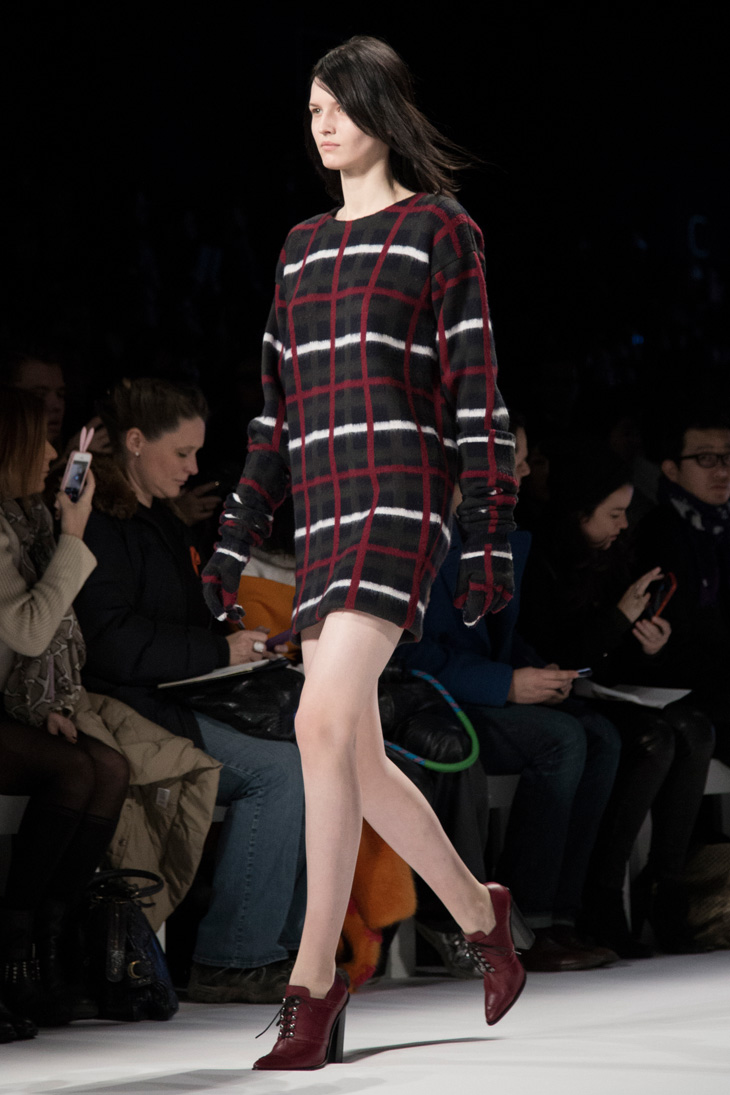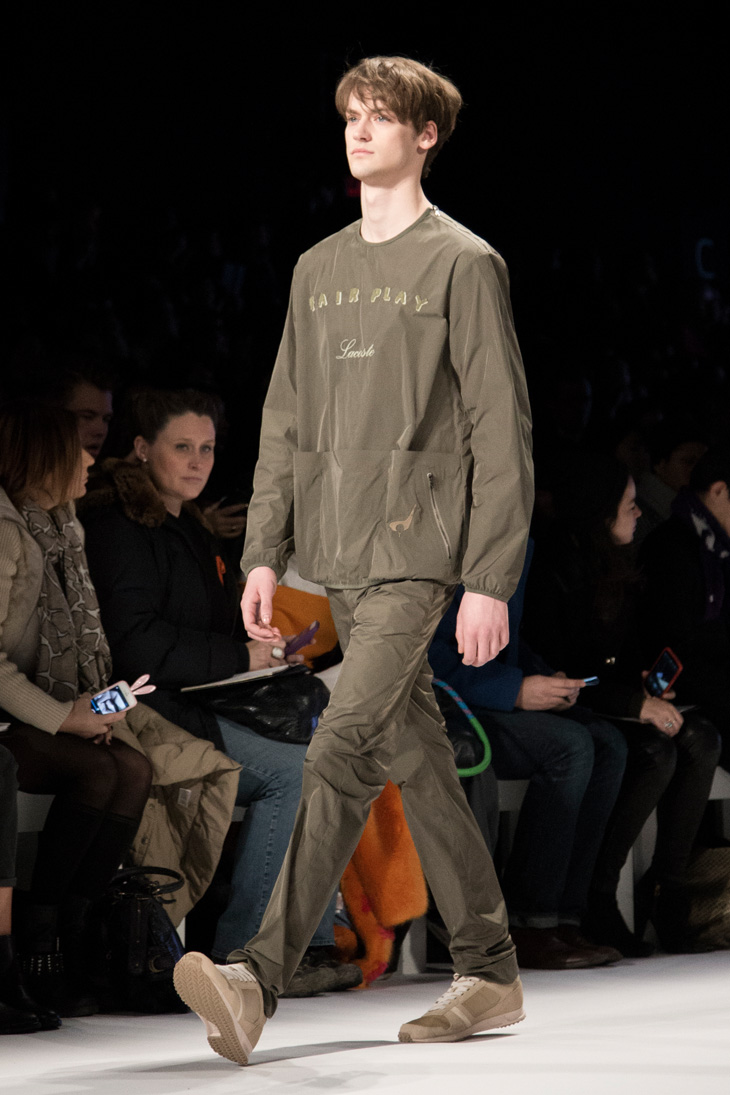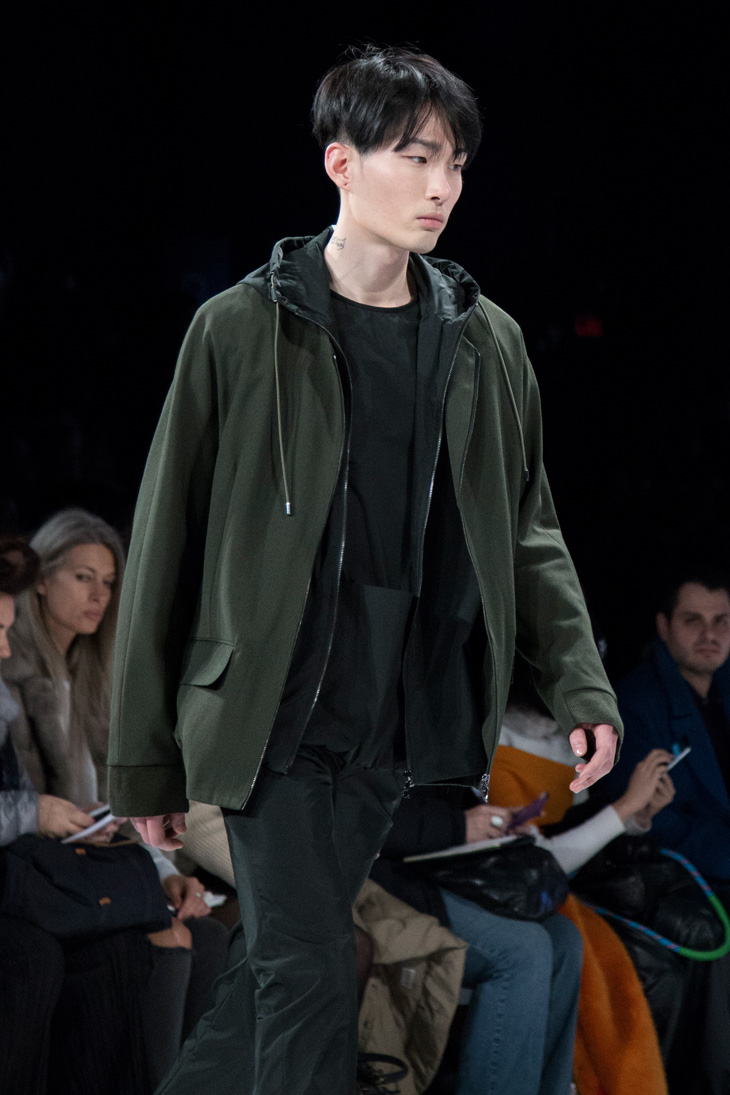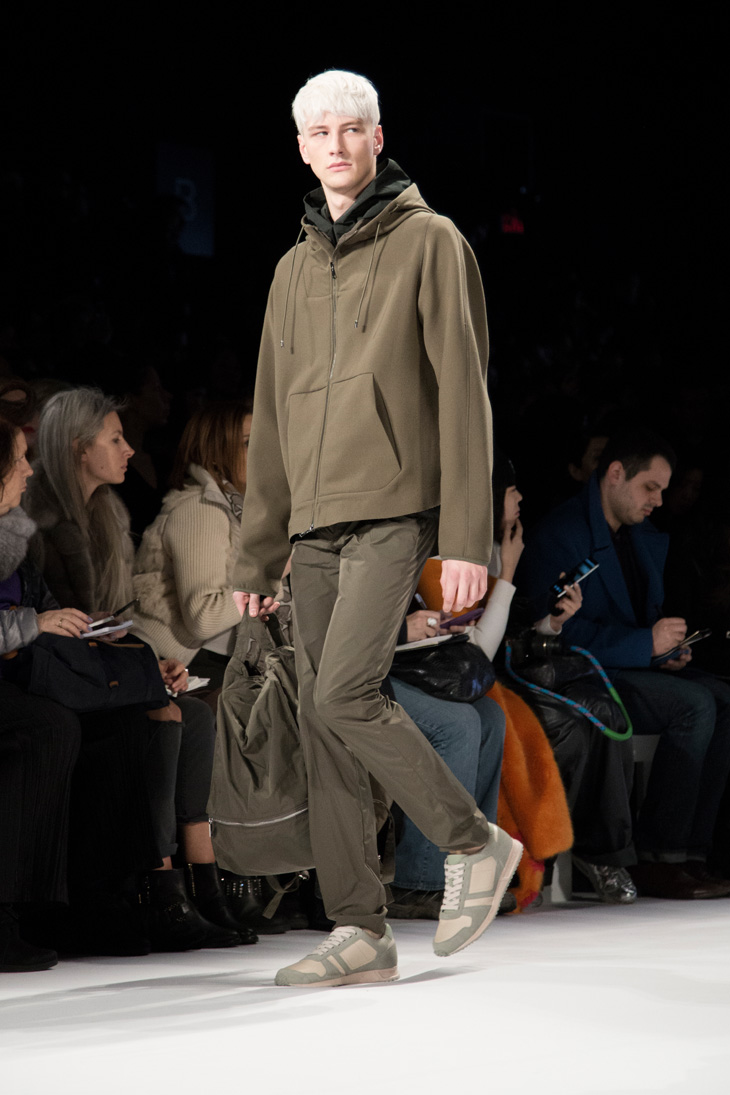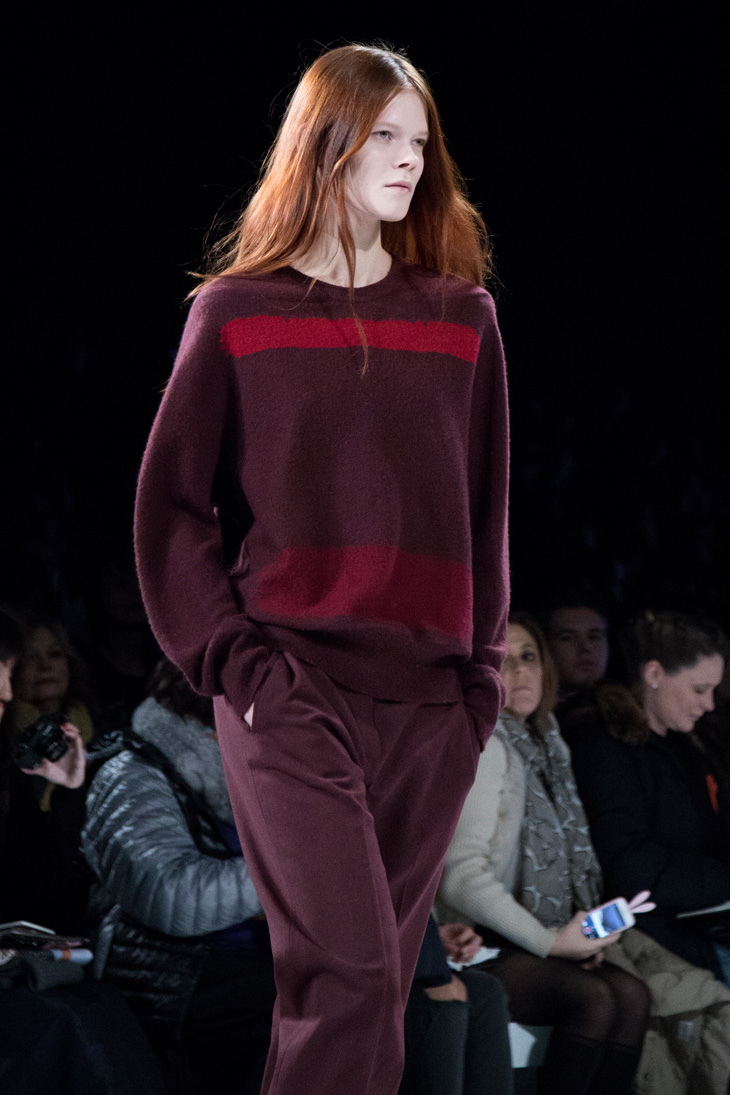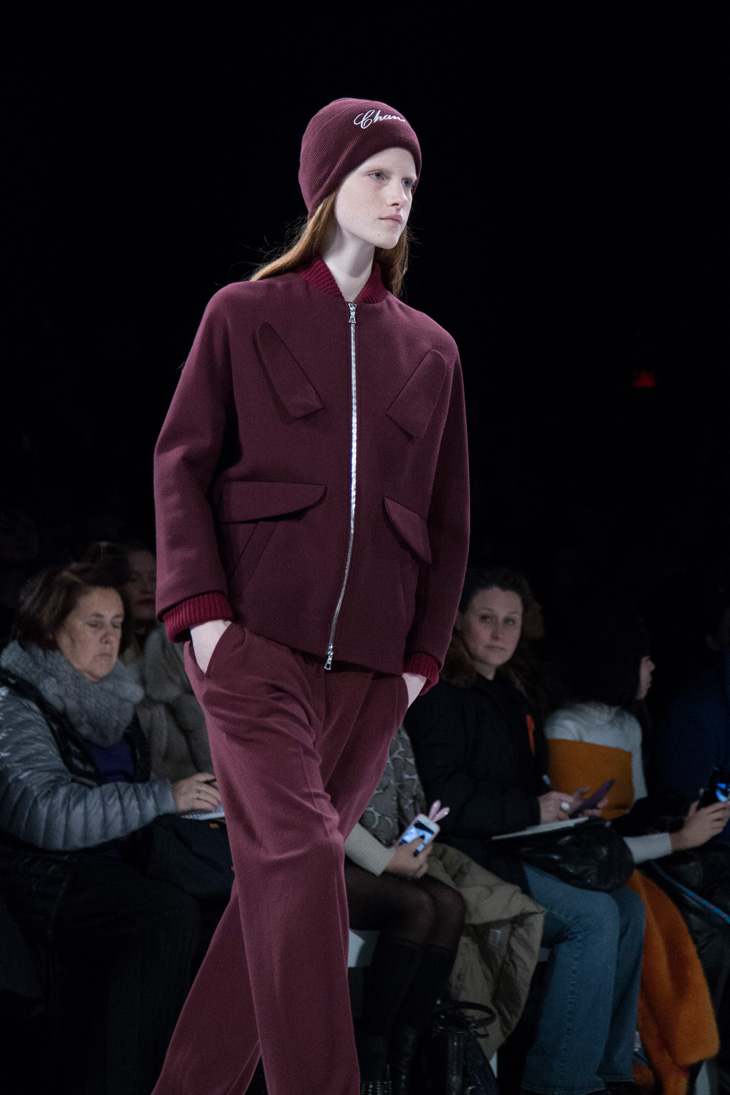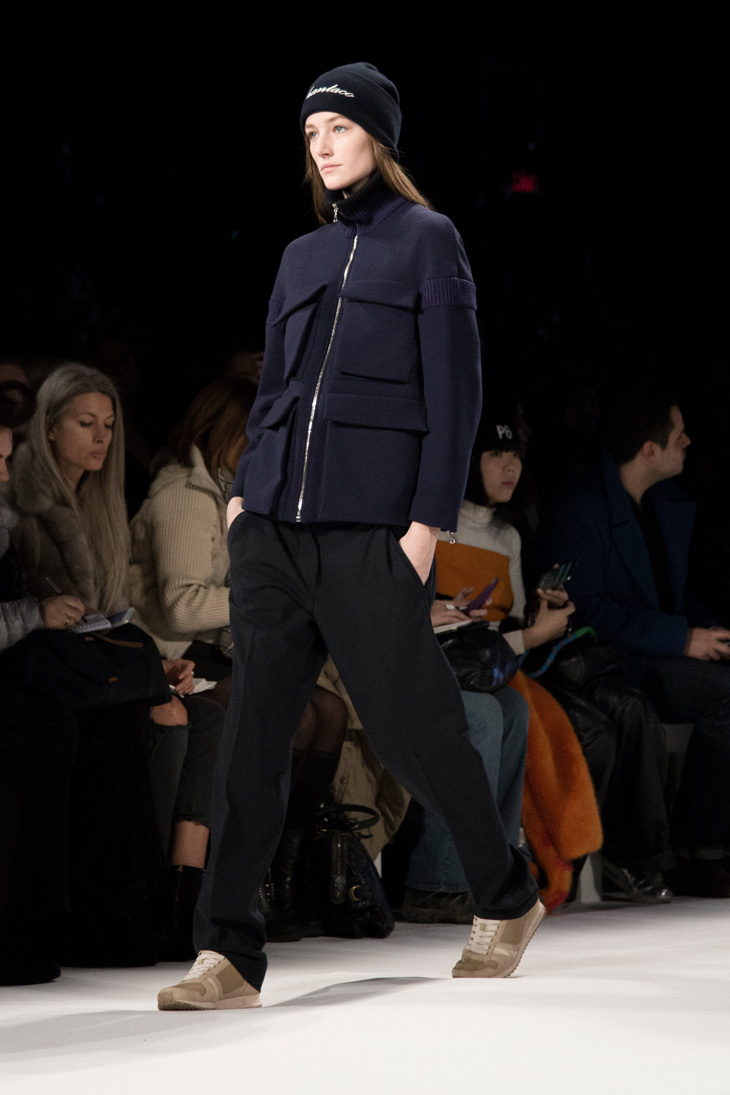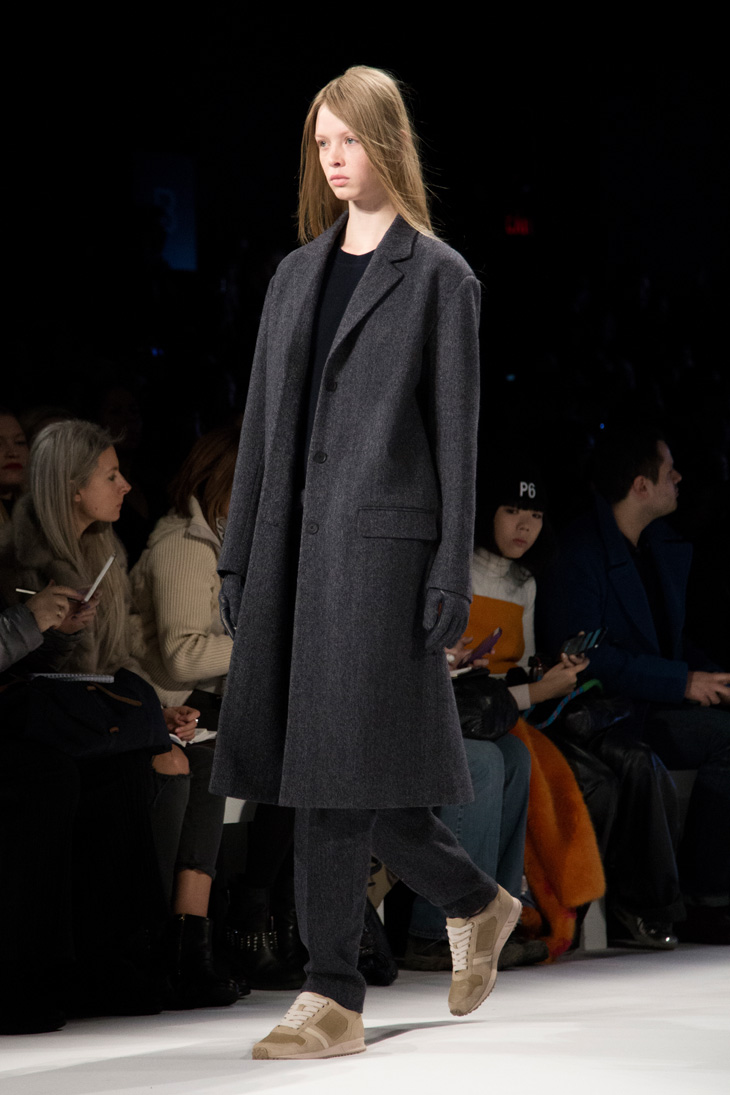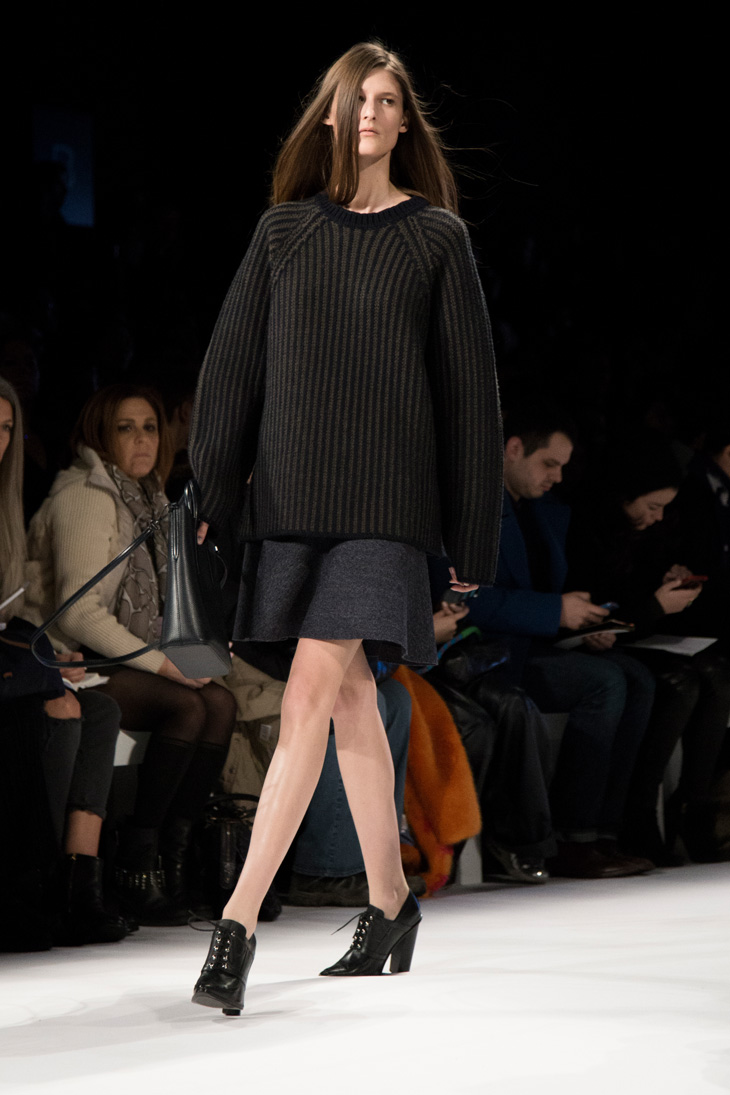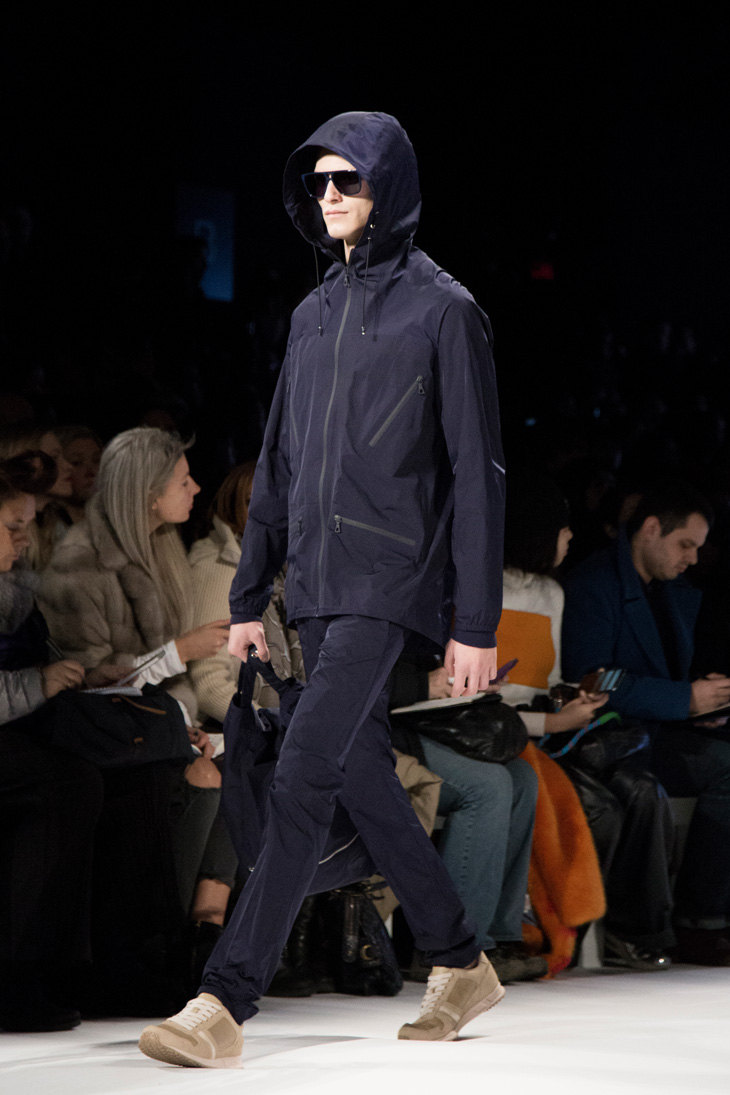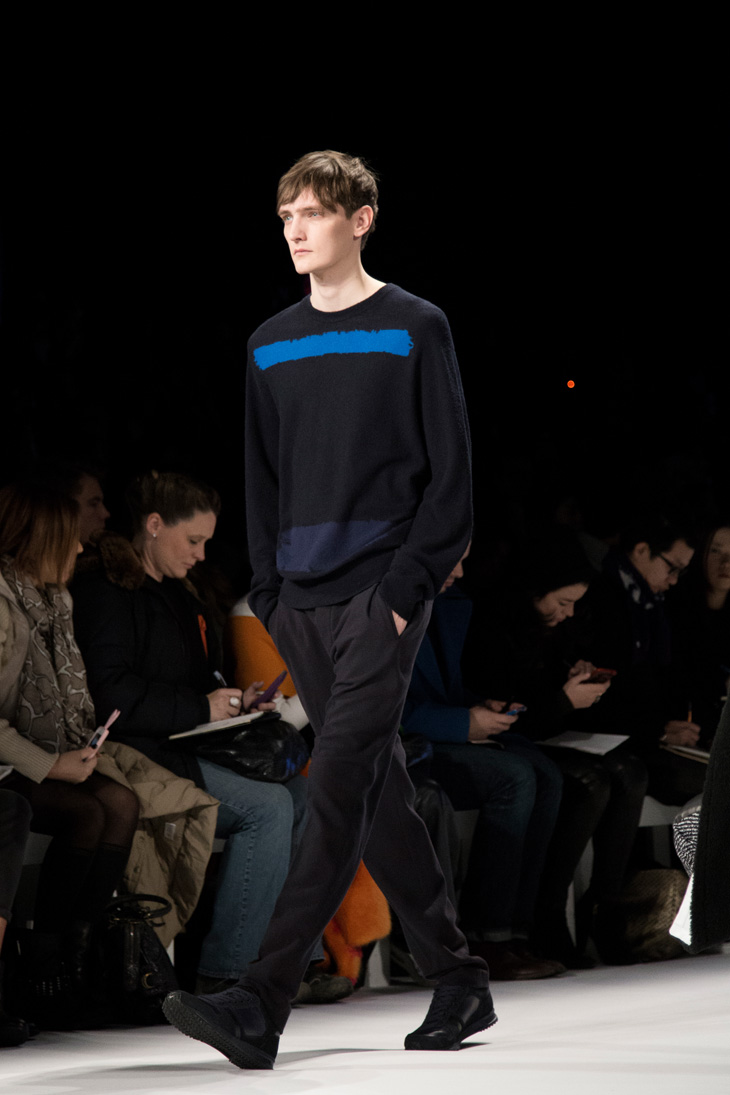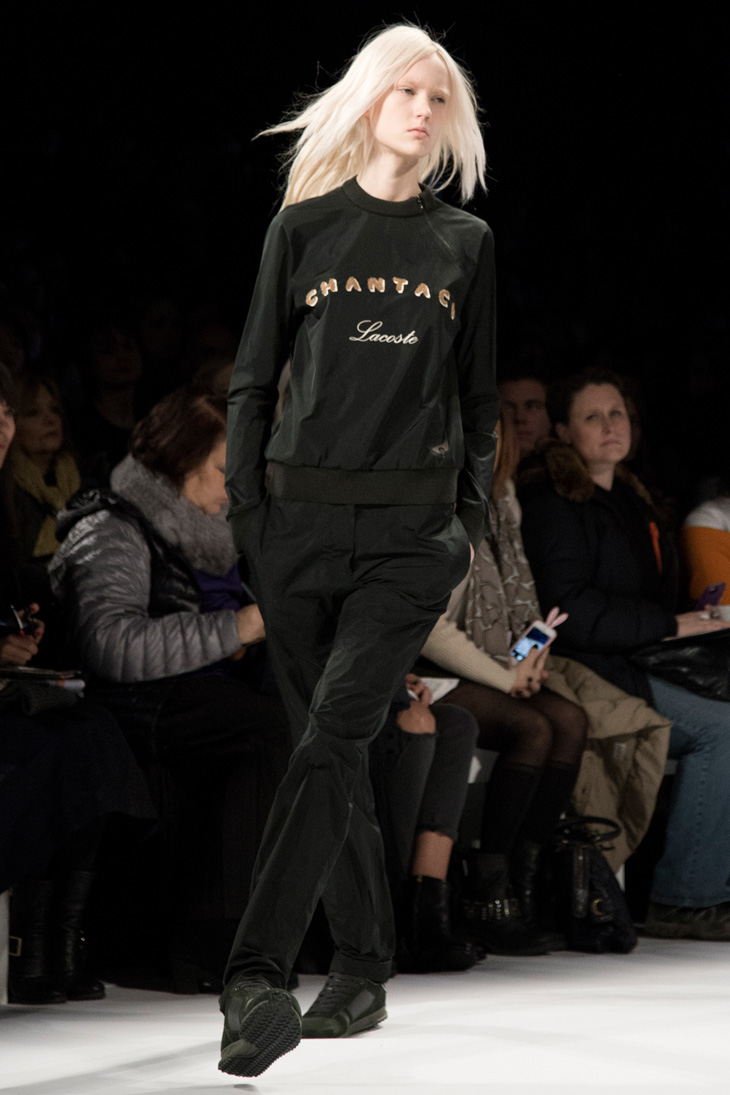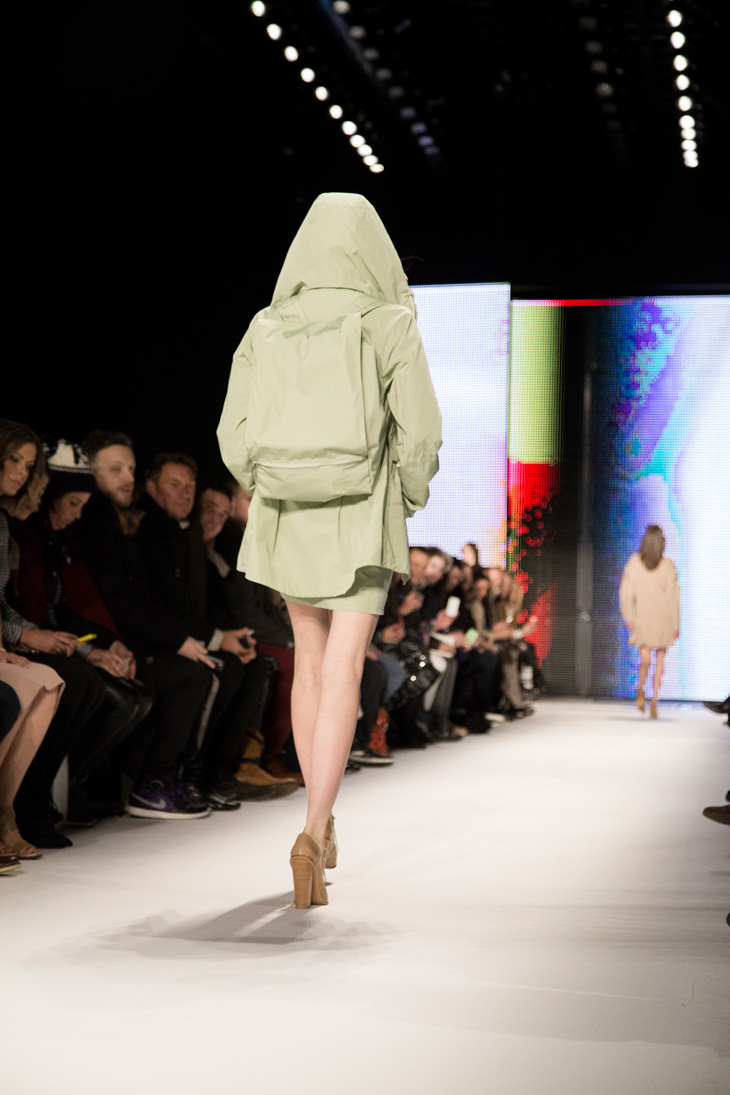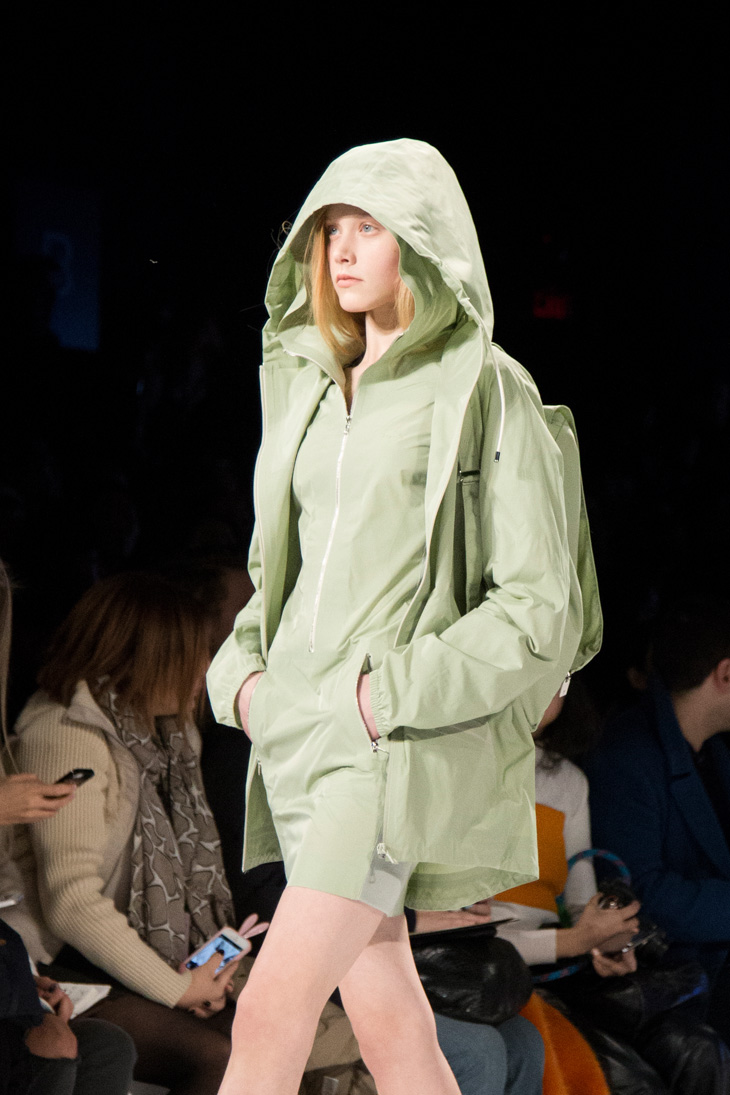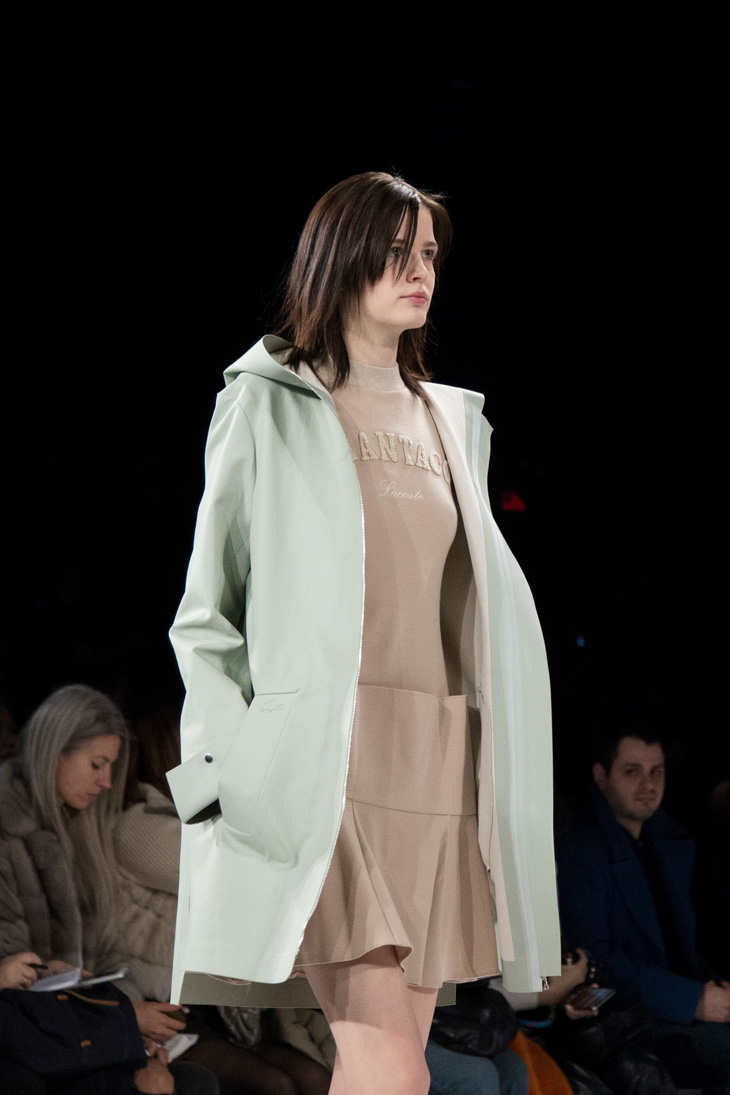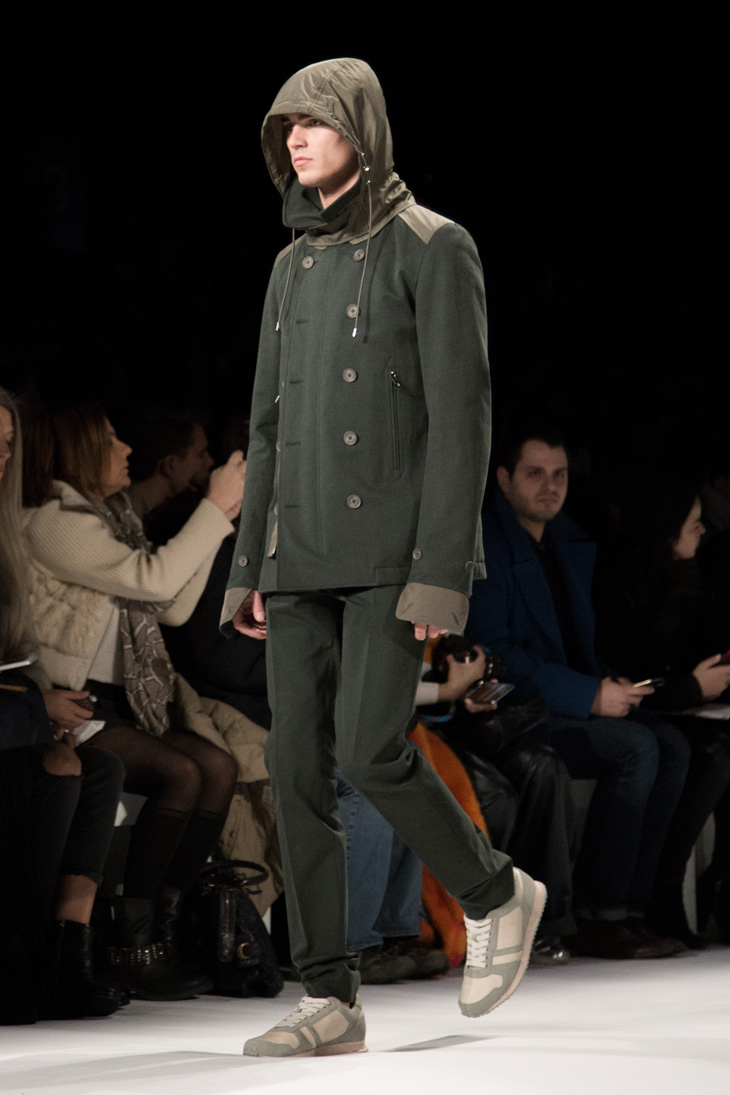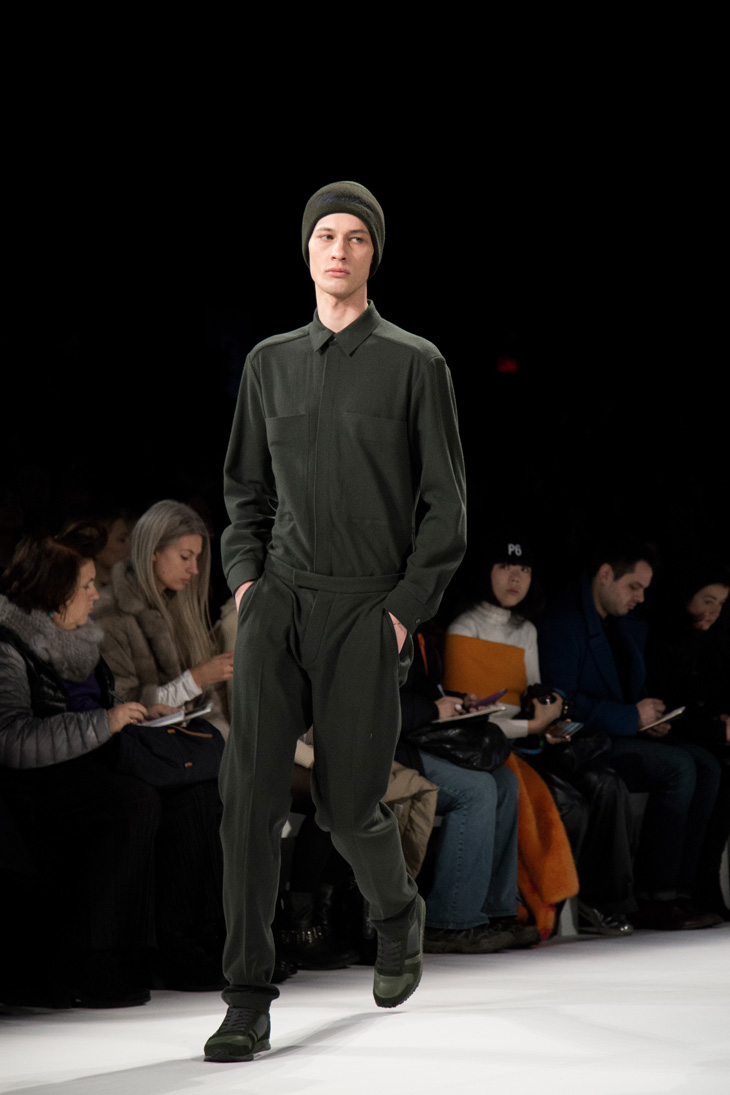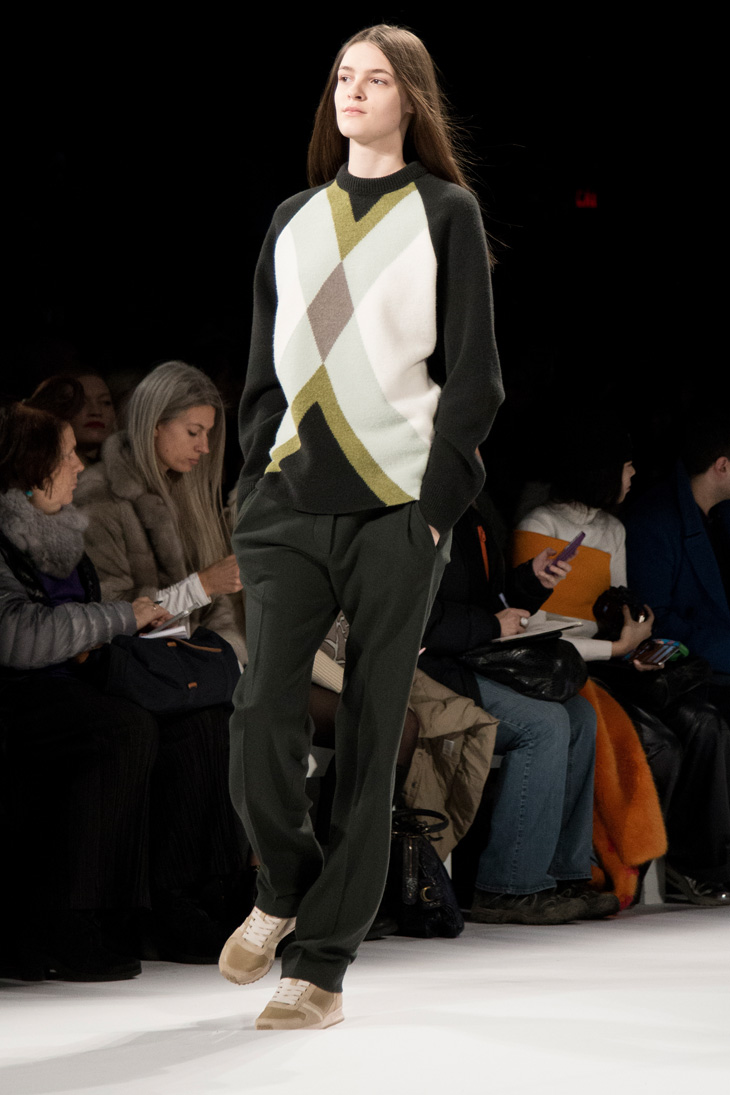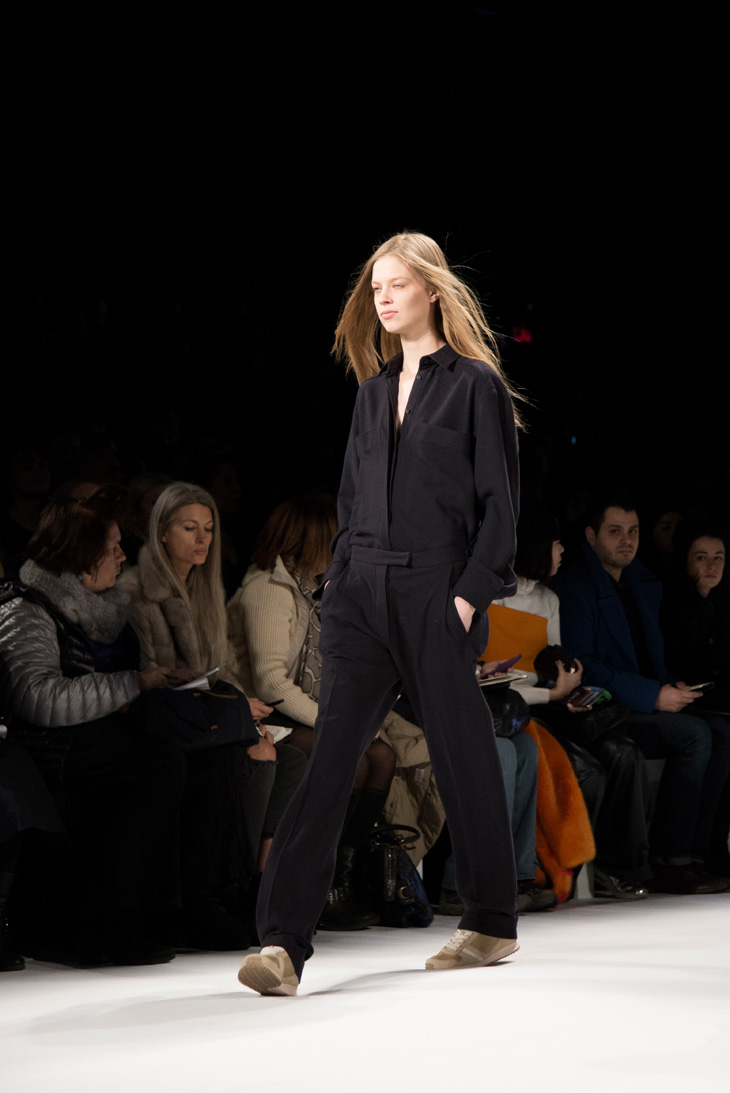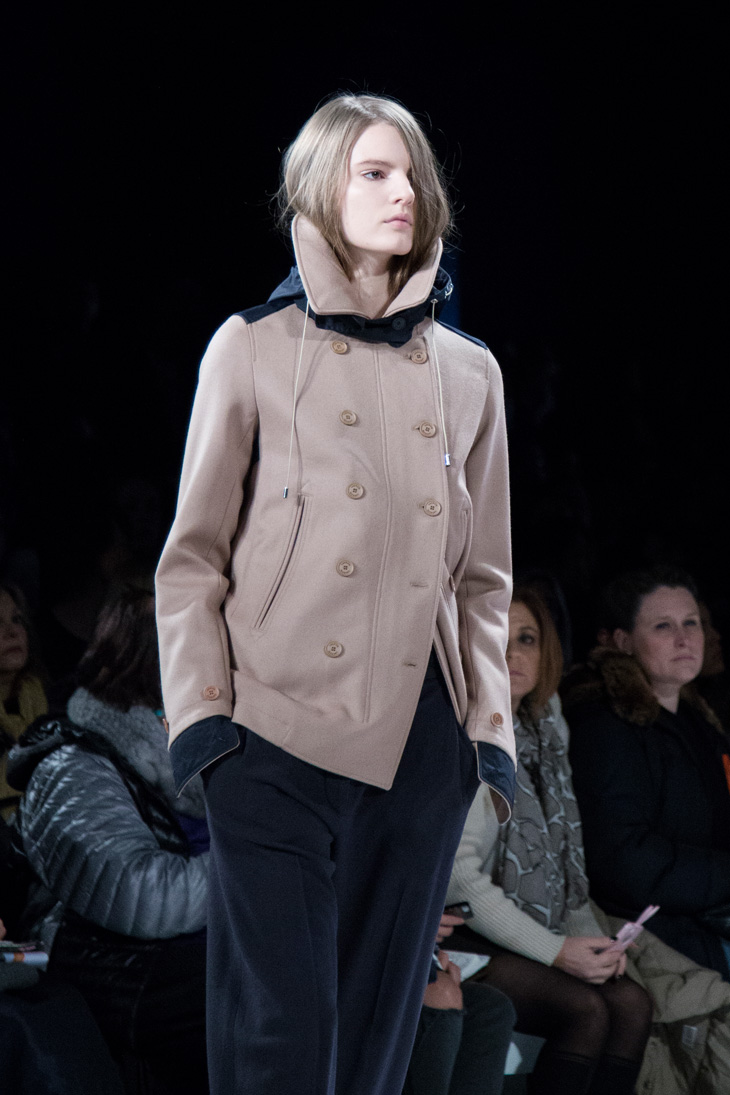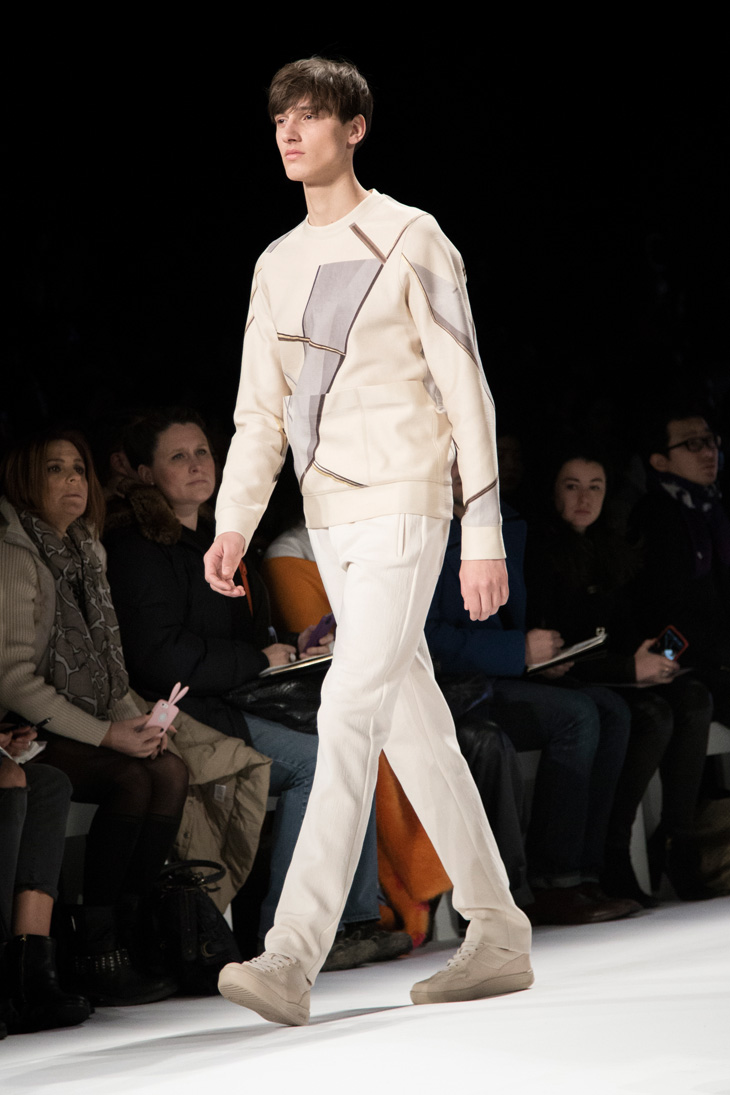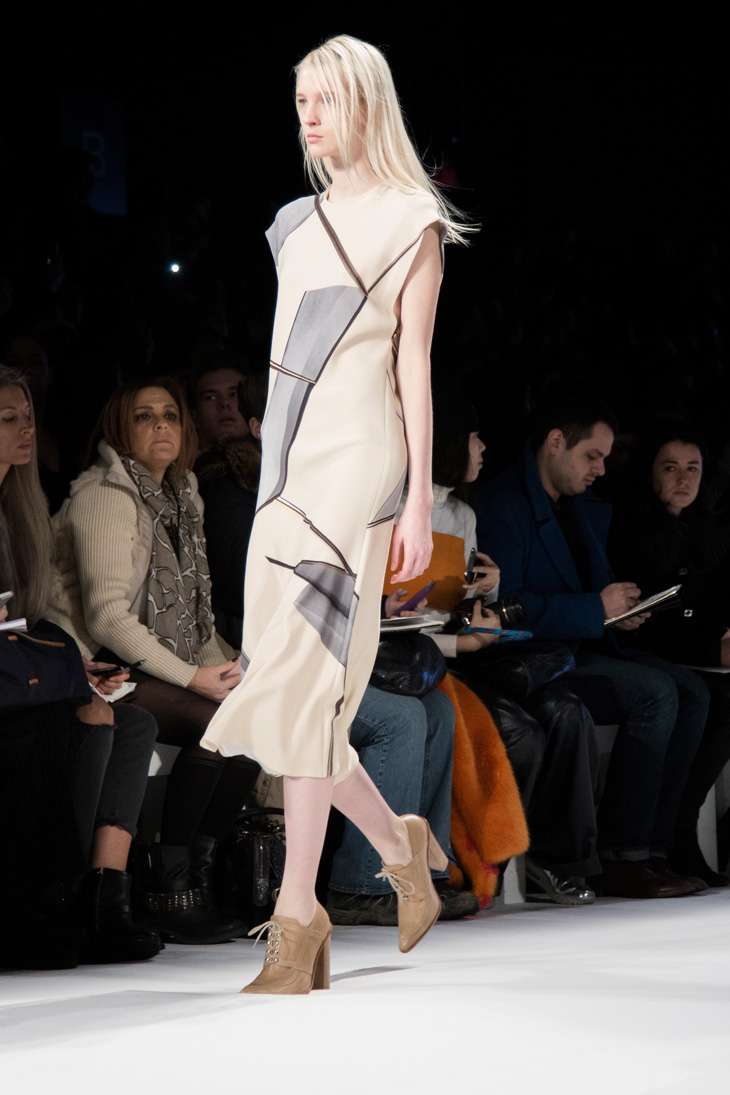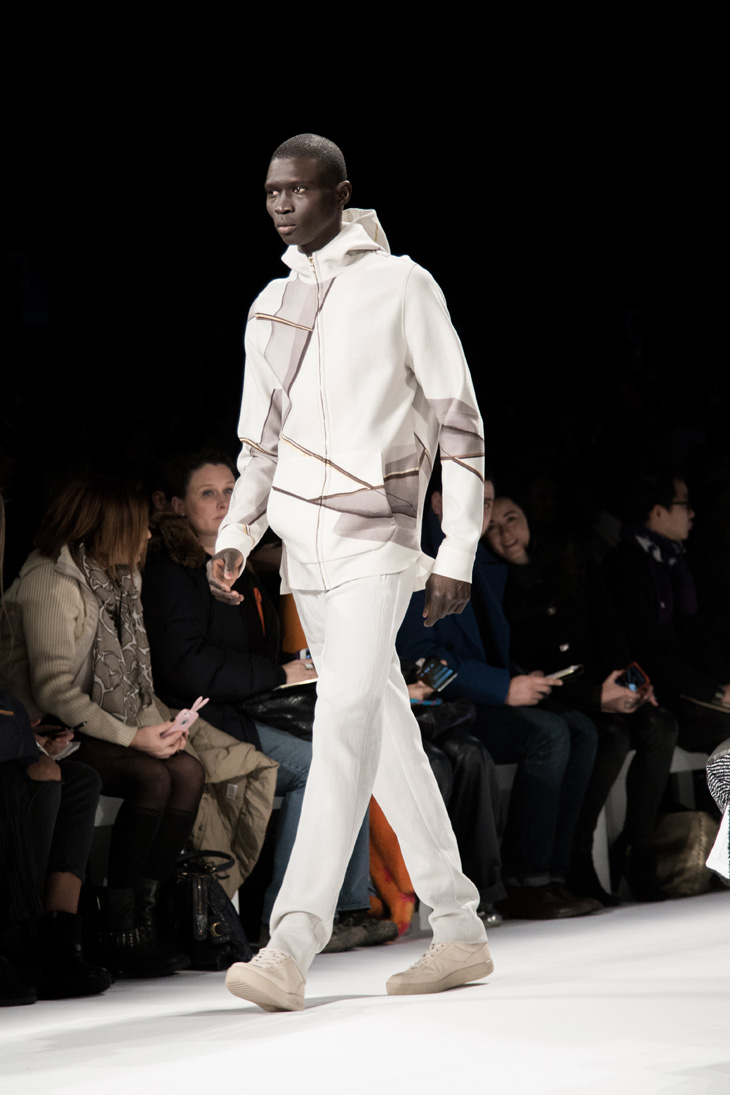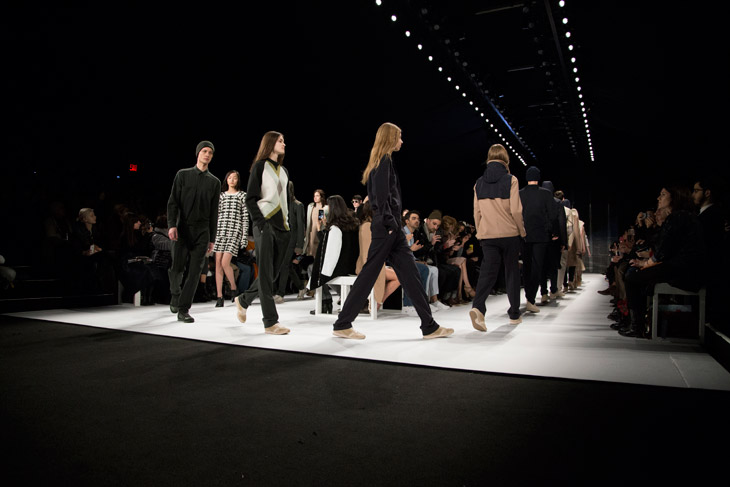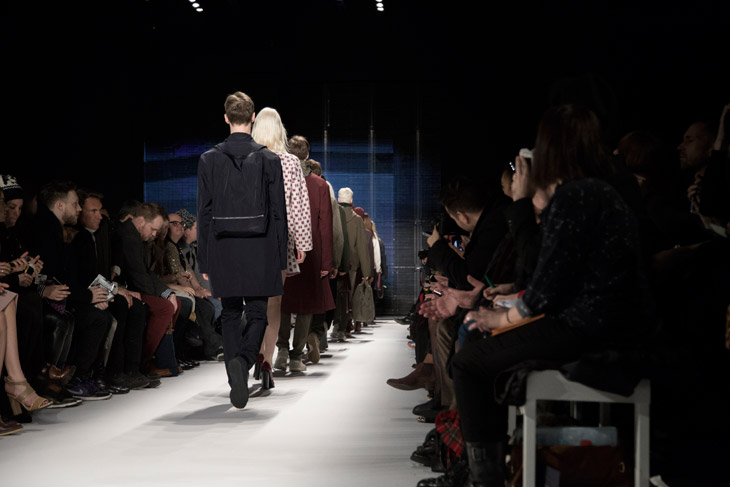 Models: Ashleigh Good, Dani Witt, Elisabeth Erm, Elodia Prieto, Grace Mahary, Harlet Kuusik, Irina Kravchenko, Irina Nikolaeva, Joséphine Le Tutour, Katlin Aas, Kremi Otashliyska, Lexi Boling, Magdalena Jasek, Maja Salamon, Margarita Pugovka, Marie Piovesan, Nastya Sten, Sam Rollinson, Tilda Lindstam, Vasilisa Pavlova, Xiao Wen Ju, Zlata Mangafic, Andrew Westermann, Arthur Daniyarov, Arthur Gosse, DaJe Barbour, Dima Dionesov, Benjamin Jarvis, Fernando Cabral, Guerrino Santulliana, Laurie Harding, Luca stascheit, Miles Langford, Nicola Wincenc, Noma Han, Paul Boche, Robert Laby, Sam Freedberg, Tommaso de Benedictis, Yannick Abrath
All Photos © Lauren Beck. Review by Zarko Davinic @designscene