Designer Giorgio Armani presented the spring summer 2015 Emporio Armani collection few days ago during Milan fashion week.
The balance between experimentation and rigour typically associated with Emporio Armani has produced a markedly urban collection in which avant-garde architectural forms are transformed into the pure graphic language of line and colour. Black moves to bright optical white and grey, made surprisingly fresh by the geometry of parallel, crossing and broken lines. Line is the leitmotif of the collection – sometimes shaded, or placed horizontally using special techniques increasing its consistency. – from Emporio Armani
Continue below for the key looks from the collection.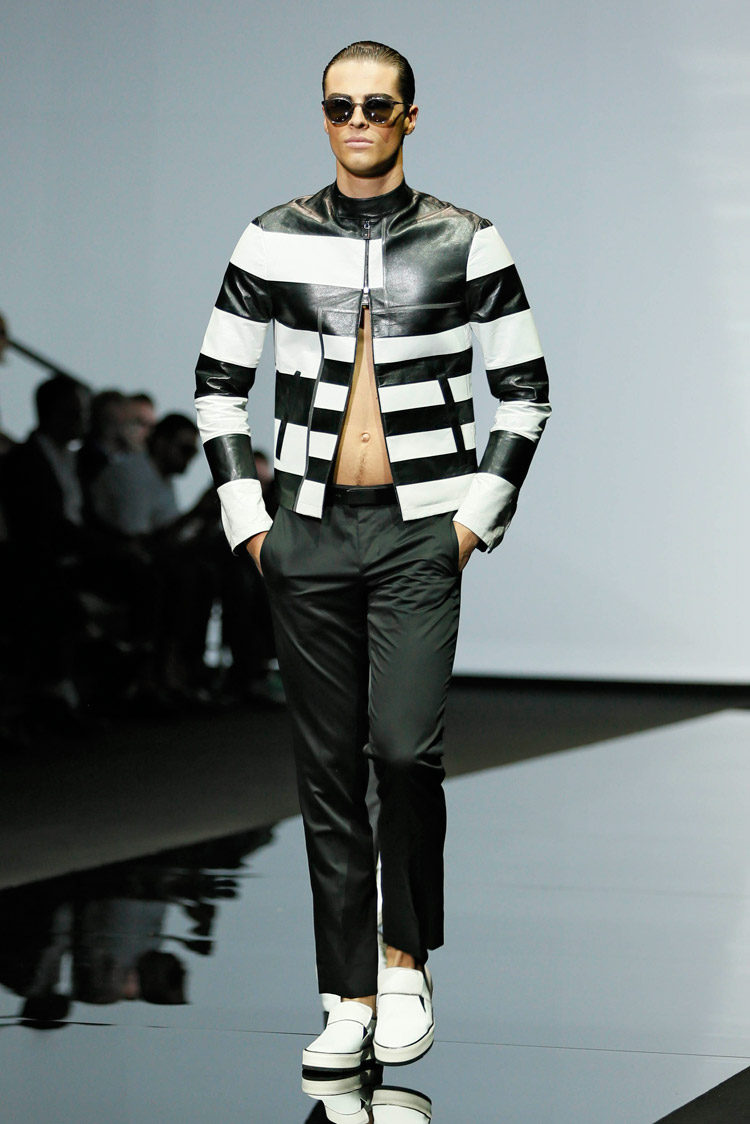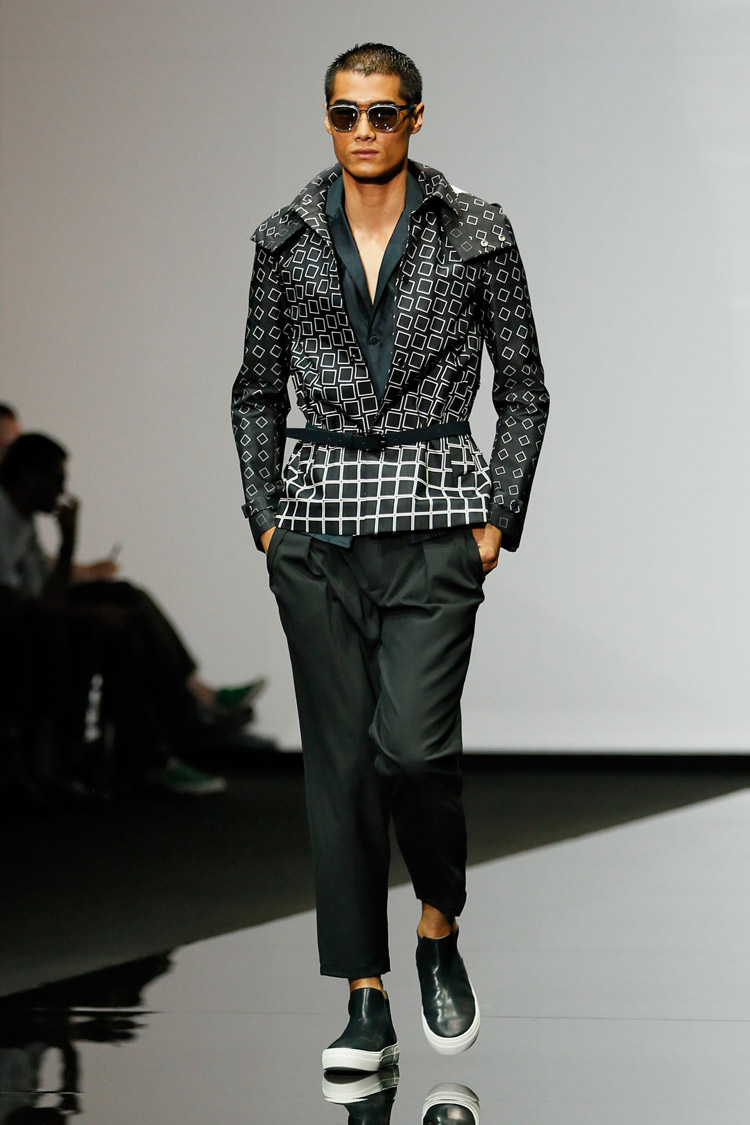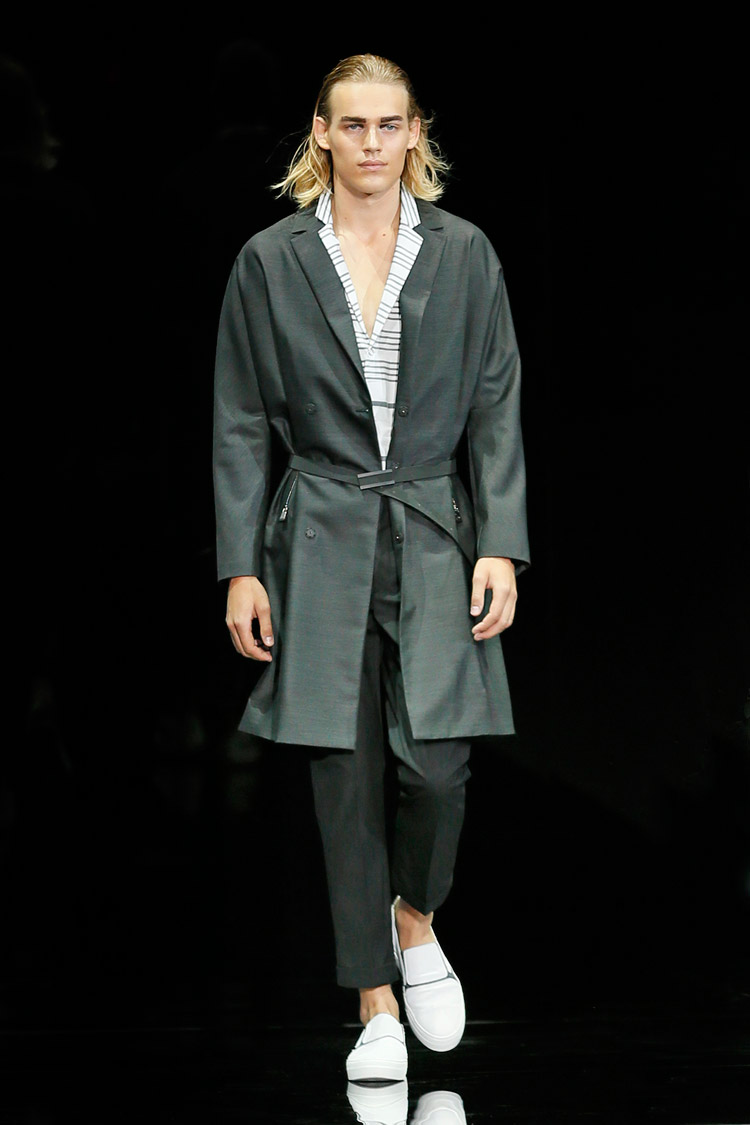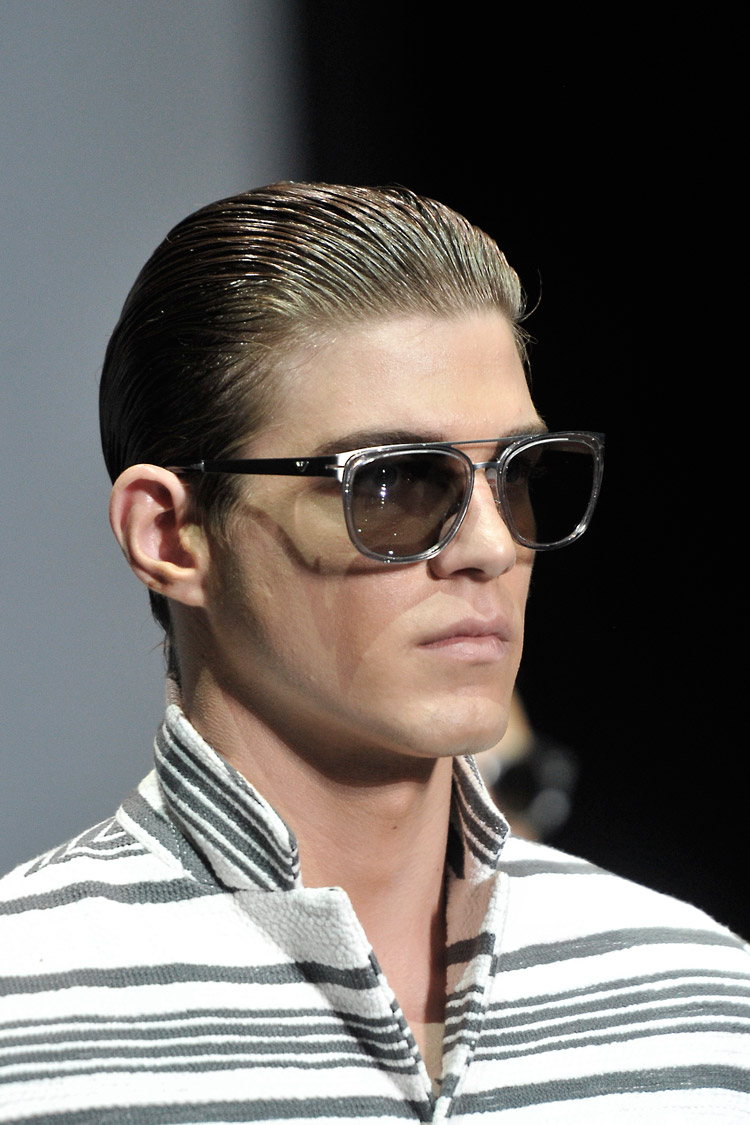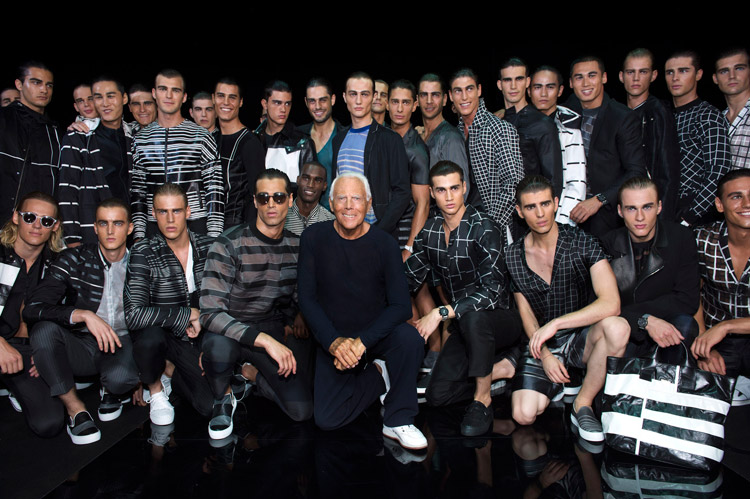 Models: Aleksandar Rusic, Alex Wilms, Alexander Staudal, Alexandre Cunha, Alfred Kovac, Andre Bona, Arthur Daniyarov, Bertold Zahoran, Chris Poulter, Corey Baptiste, Davide Rossi, Diego Eduardo, Edward Wilding, Emiliano Ottavi, Emilio Flores, Fabio Mancini, Federico Dorcaz, Hao Yunxiang, Hao Yuyin, Henrique Hansmann, Jacob, James Smith, Jan Borrink, Joe Collier, Jorge Alano, Justus Ratzke, Laurin Krausz, Li Zhen, Lucas Facchini, Lucas Mancilla, Lucas Muller, Mariano Ontanon, Matt Trethe, Miks Kaidaks, Odin Grina, Paddy Mitchell, Patrick Kafka, Pavel Nedkov, Rex, Simone Nobili, Sven Stoop, Ton Heukels, Vinicius, Will Bordas, Xavier Serrano, Yu Fangqing, Zhao Lei
Images Courtesy of Armani