Designer Neil Barrett presents his spring summer 2015 womenswear collection during the ongoing Paris Fashion Week. The perfect face to embody the mood of the collection is supermodel-to-be Lily McMenamy who poses for the designers collection lookbook. Barrett draws clear parallels to the menswear collection, spotlighting the bomber jacket as well as the stark prints. The antique statue is distorted in a modern manner, forming not only a singular print but also a bold pattern.
Classics and Classicism: the combination that inspires Neil Barrett's Spring/Summer 2015 Womenswear collection. Classics are staples of the wardrobe, drawn from menswear but given a fresh injection of femininity. The shirt is key, cropped and elongated, proportions shrunken or oversized. Shirt-dresses, shirts under skirts, and shirt hybrids are cut in cotton poplin and mousseline, as well as silk. Crisp versus fluid, opaque with transparent. The theme is picked up in skirts with inserts of semi-sheer pleats, giving a wave of movement. – from Neil Barrett
The collection is both modern and young, allowing the black colour to take the lead, but at the same time morphing the classic elements into an edgy attire. The designer successfully includes the snake-skin print shaping it as a coveted addition to the new outfits.
Discover the new looks after the jump: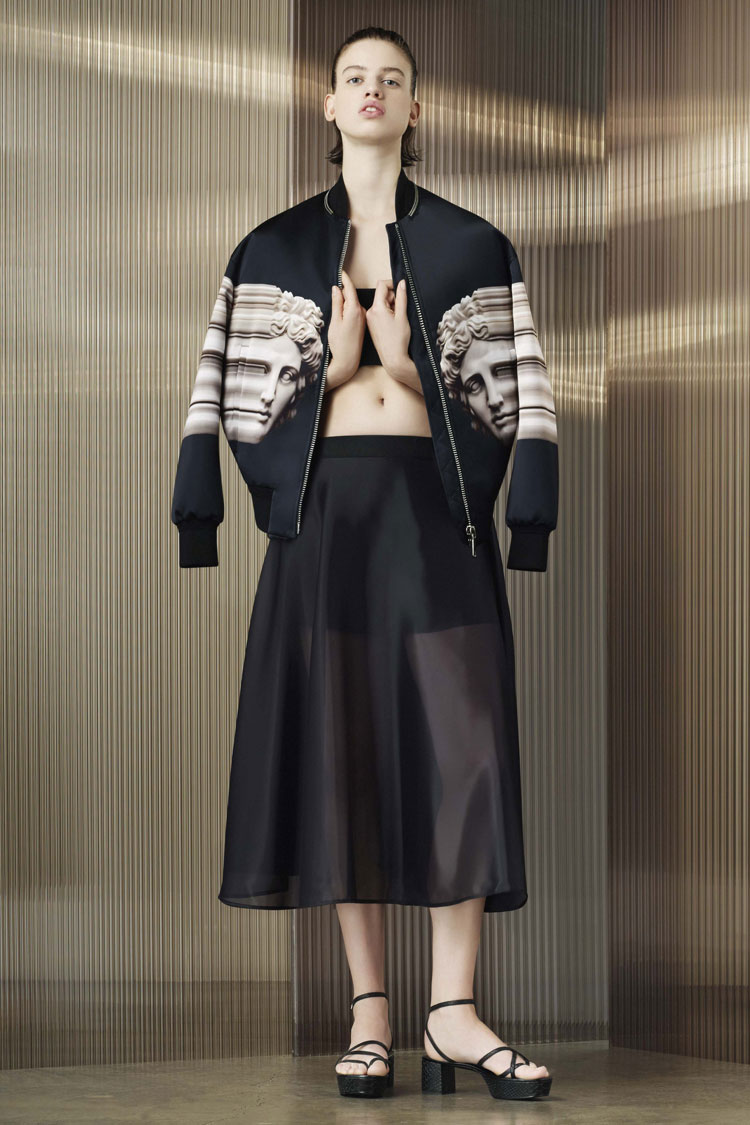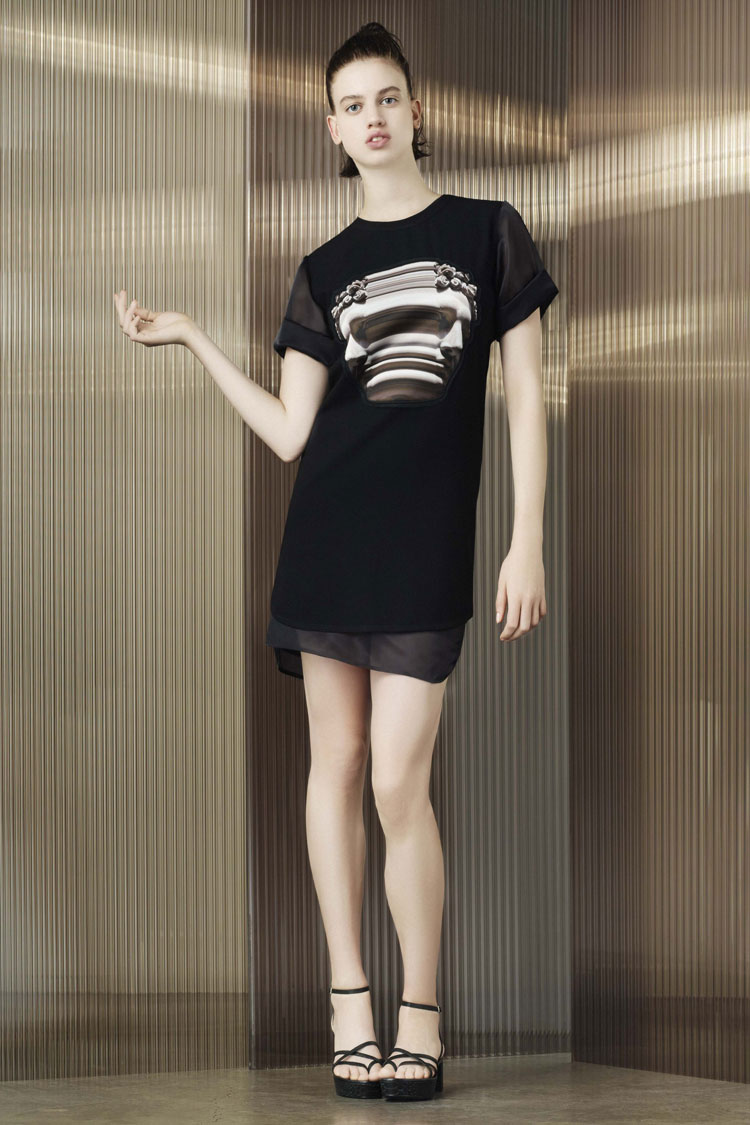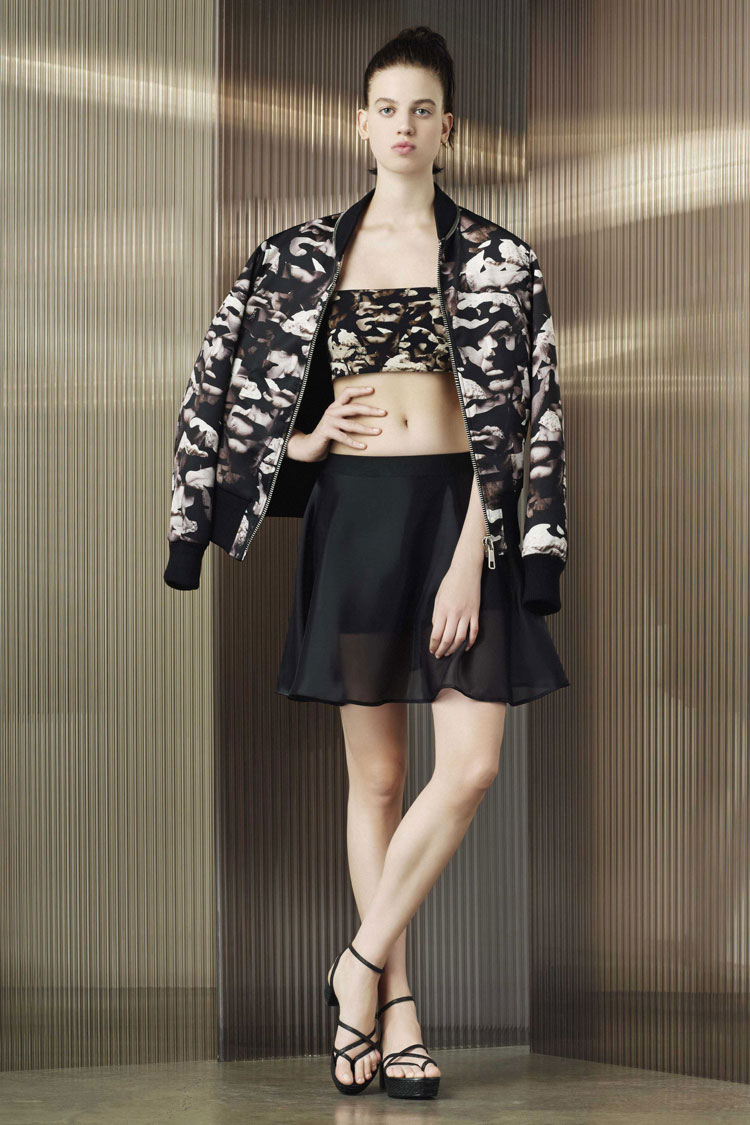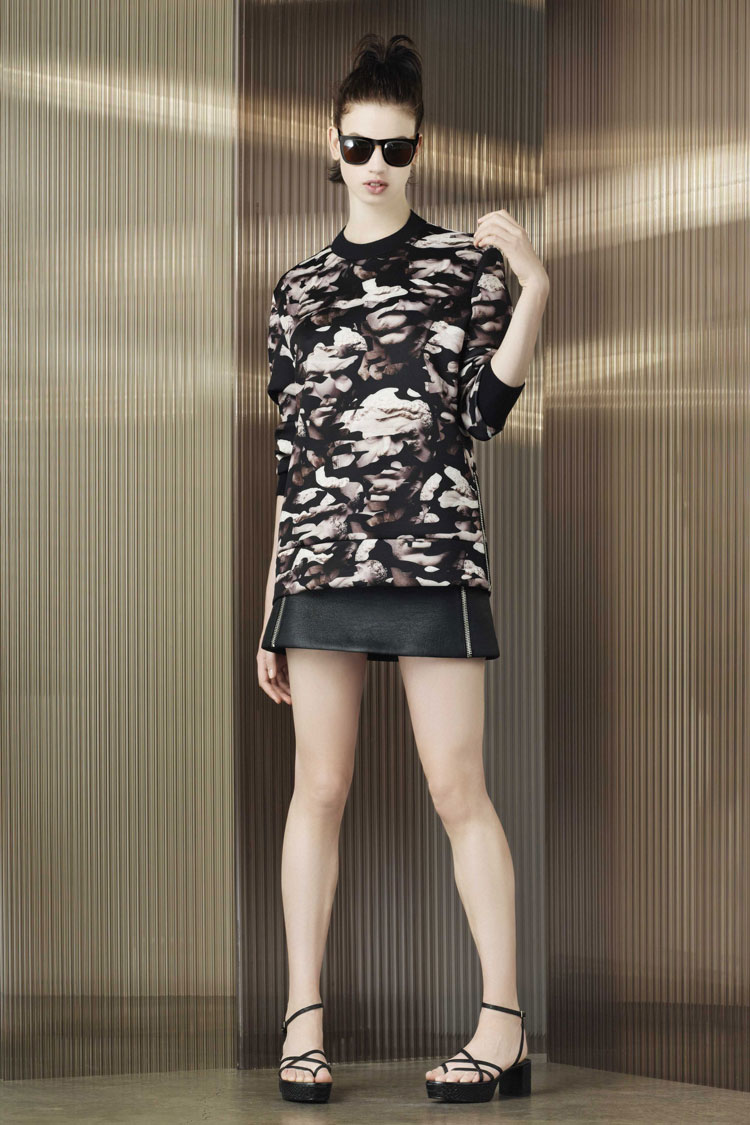 Images courtesy of Neil Barrett