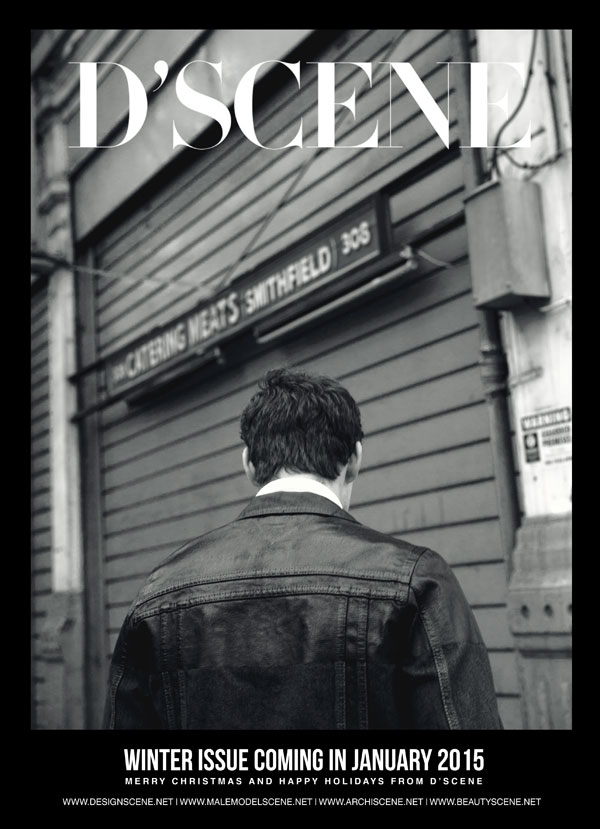 Before summing up the year 2014 we wish all of our readers a Merry Christmas and a Happy Holiday season. D'SCENE Magazine is ready for the fast approaching  2015 with a late January release of our upcoming winter issue.
Without any additional spoilers, we are sharing a teaser from our winter issue featuring a supermodel who simply said took over the fashion scene in the previous season. Photography by Sevda Albers, styling D'SCENE Fashion Editor Christopher Maul. Jacket James Long.
Missed any of our D'SCENE issues? Click below and get them in PRINT or DIGITAL.