Looking back Spring Summer 2016 was a pivotal season for Italian fashion, luckily for Milan scene Calvin Klein remained part of it. Contradictory to the rumors Calvin Klein Collection by Italo Zucchelli remained part of Milano Moda Uomo's spring schedule, nevertheless the brand took part in the debut season of New York Fashion Week: Men's with a much talked about presentation. Good news for Milan Chamber of Fashion, who not only has to compete with the now stronger than ever London schedule, but also with New York's new fashion week.
Going back to the collection the design sentiment behind the pieces was clean-cut and elegant as you can expect from Zucchelli. However more than ever the brand synonymous for its denim (as well as underwear) taps into the upcoming denim trend. Bringing it closer to the sister label Calvin Klein Jeans the runway had daring total look denim taken pieces, as well as often casual jeans flavored styling.
Colour of the season trend often dictated by the label itself goes in a few directions this time, the all-black still present (sigh of relief for all total black look fans) was  masterfully juxtapositioned against the all-white looks. While for the rest of the summer you will be ready to go once you get some denim and a mix of the always elegant camel.
Footwear comes as a trendsetting statement in its own rights, it was all about sandals worn with eye-catching socks!
Discover the full collection after the jump: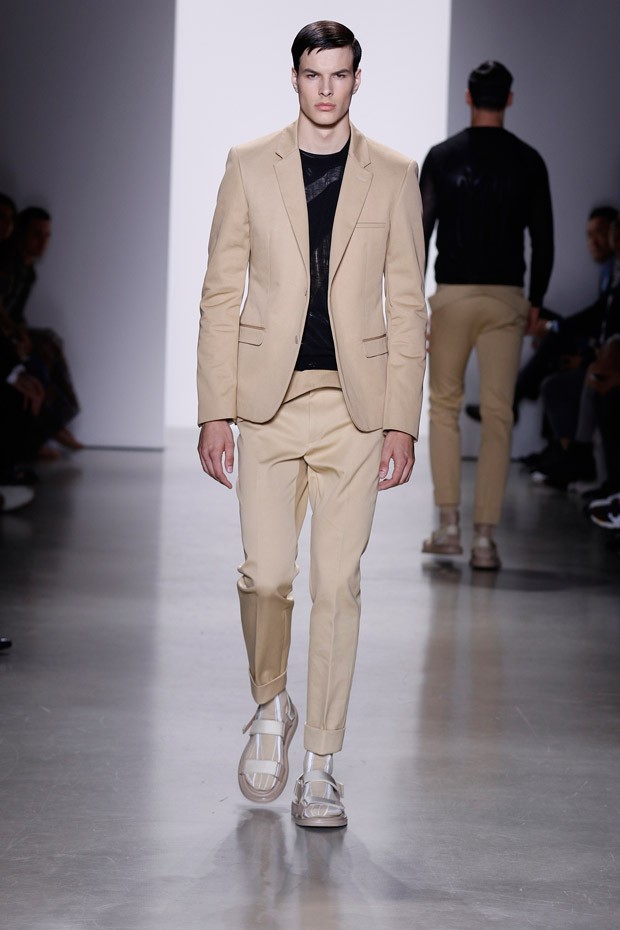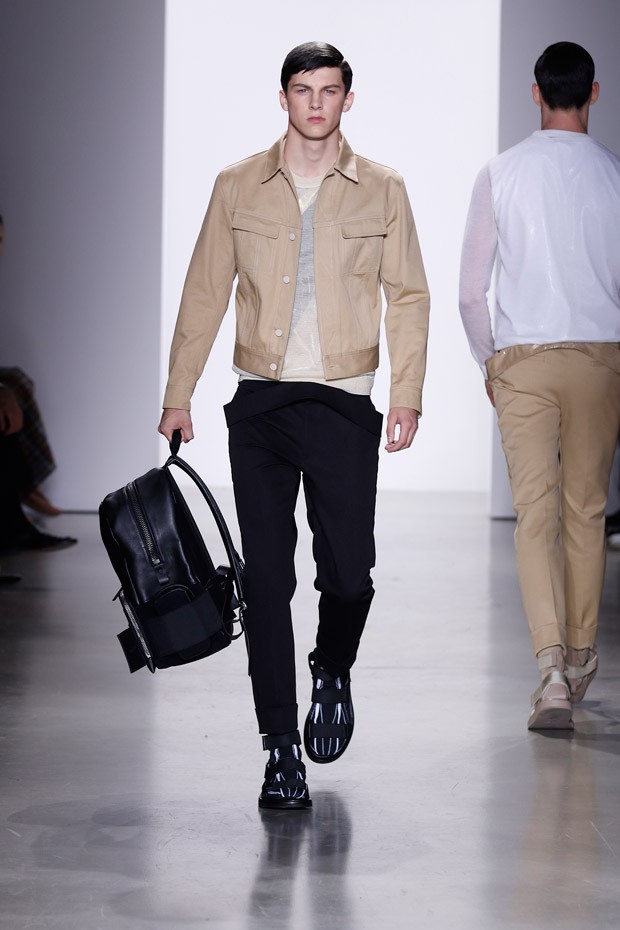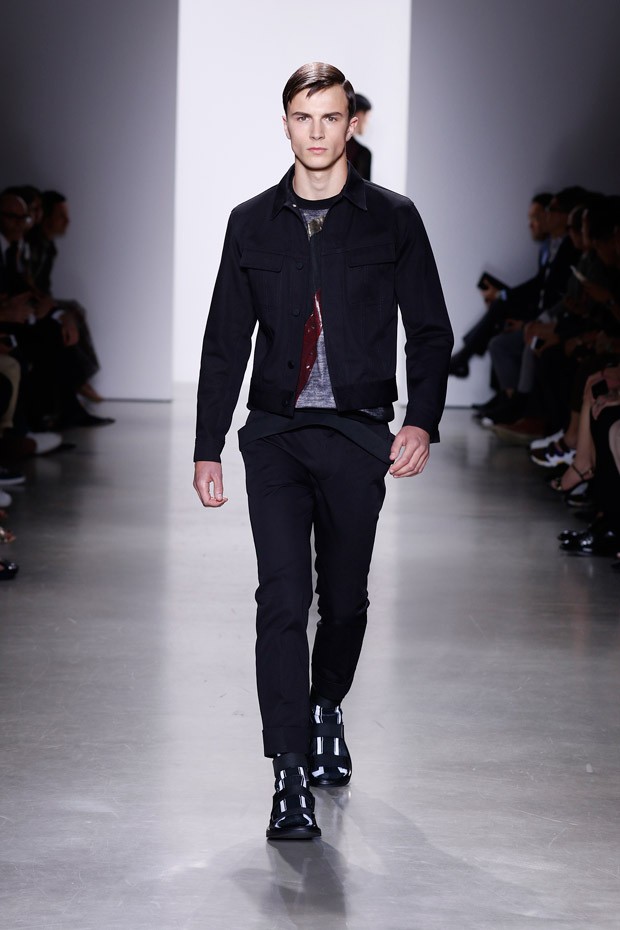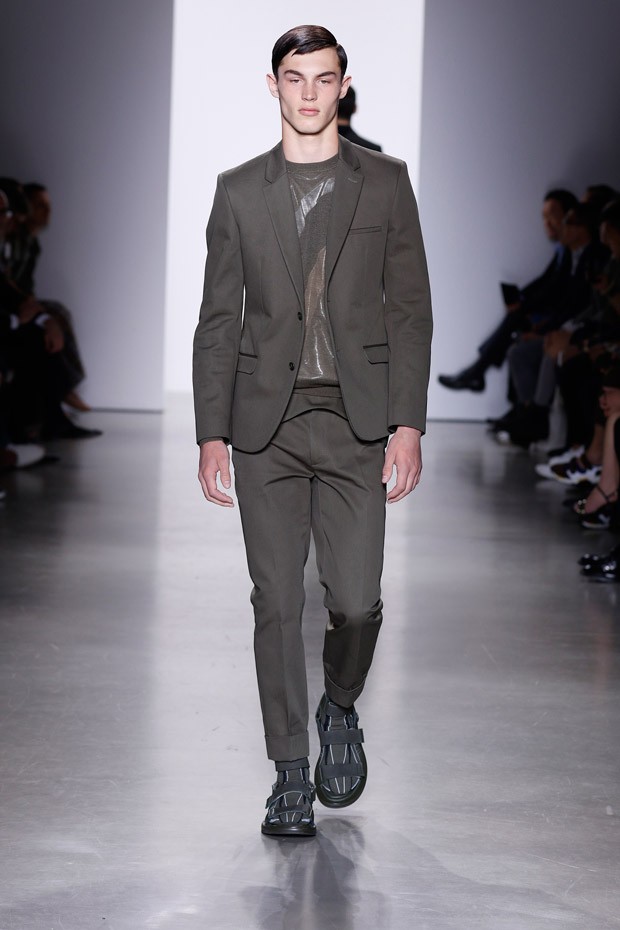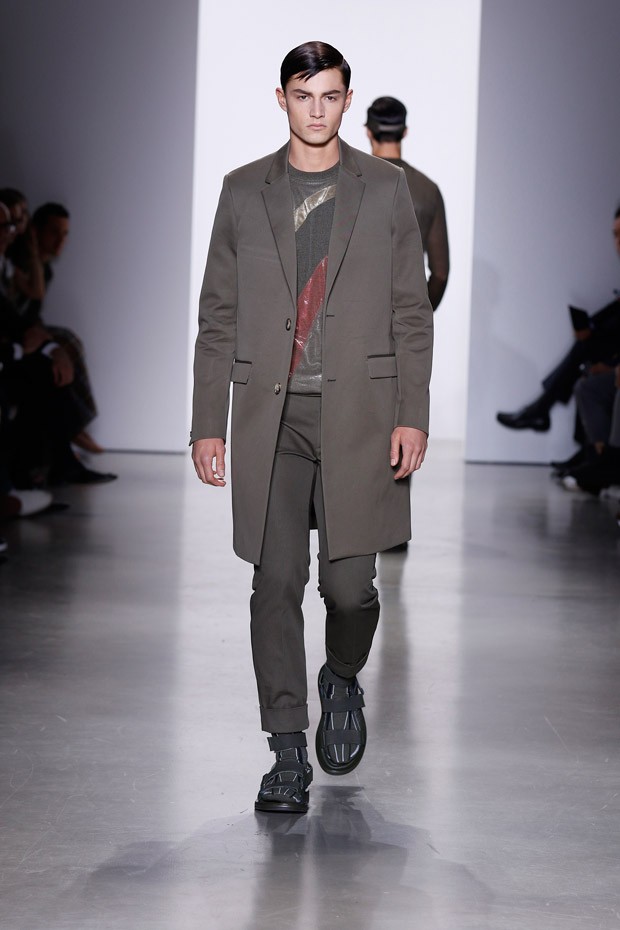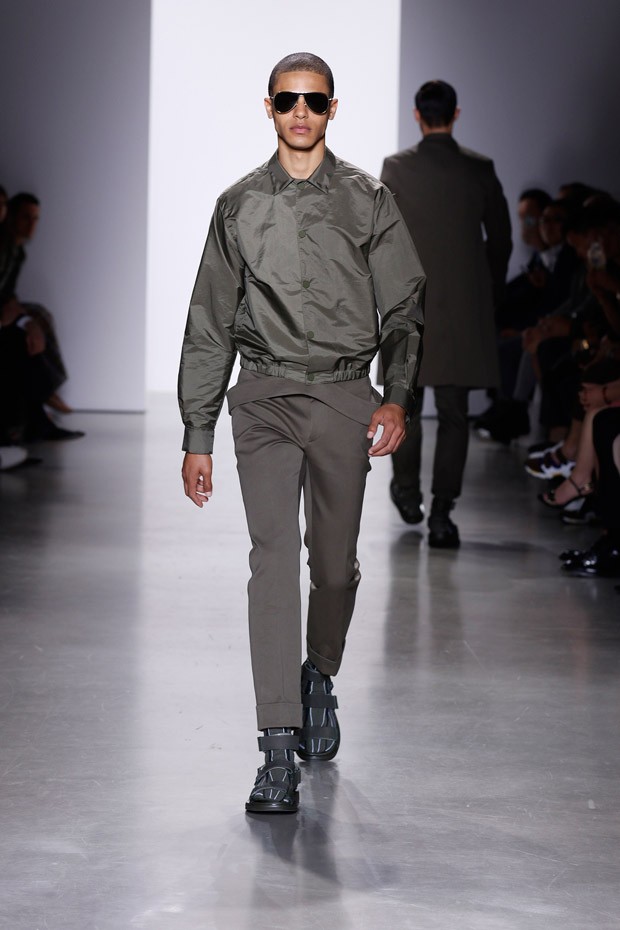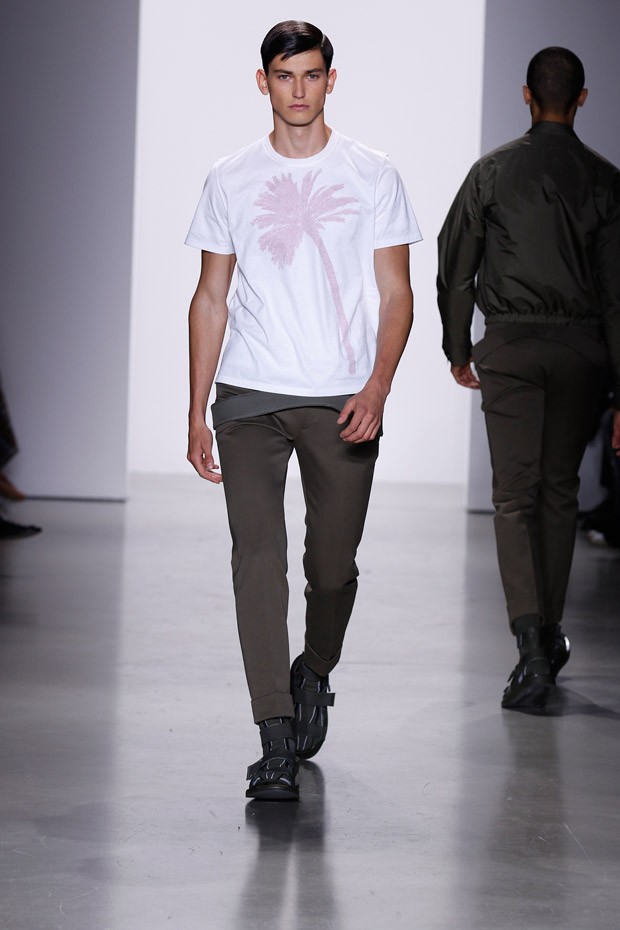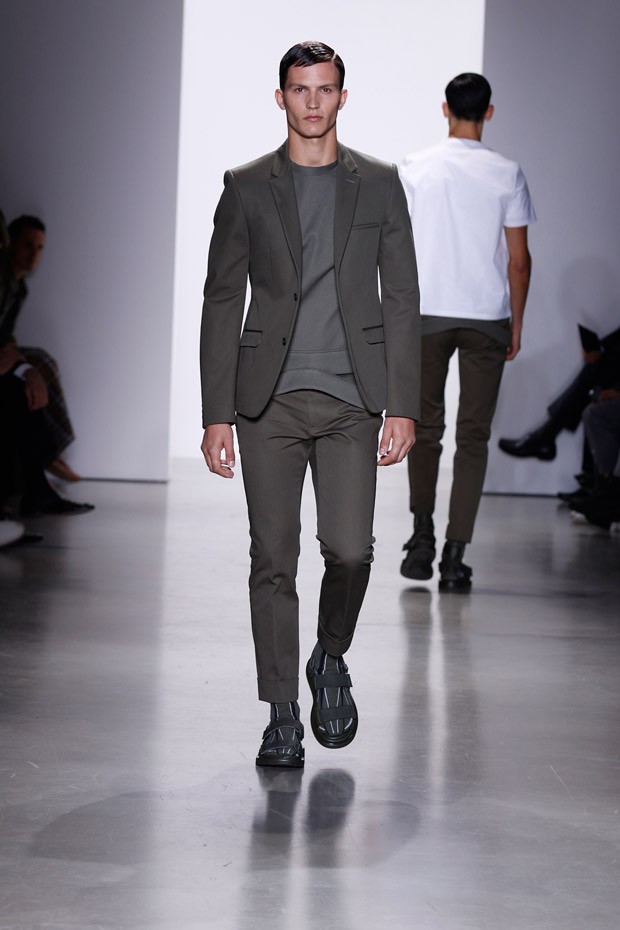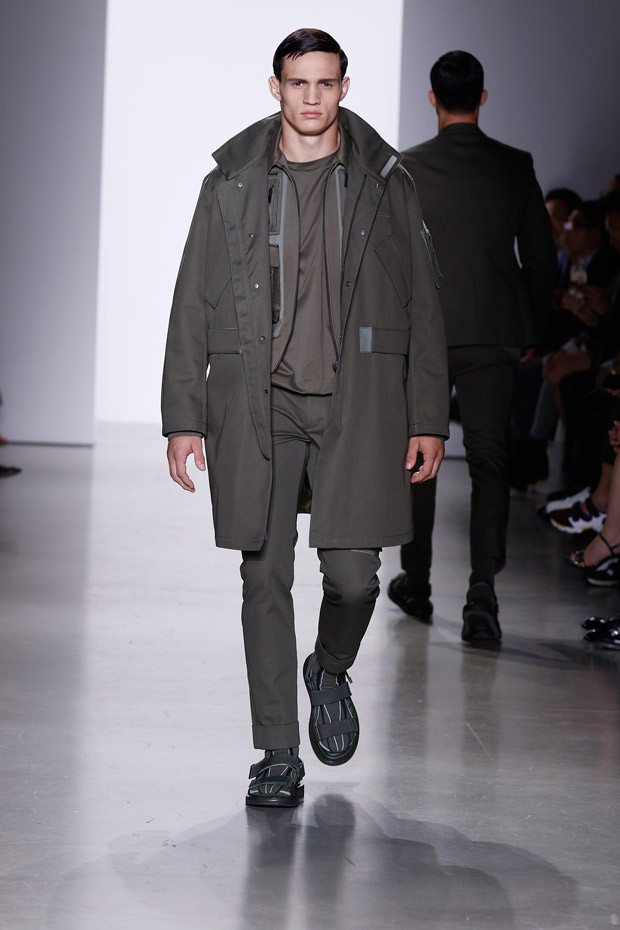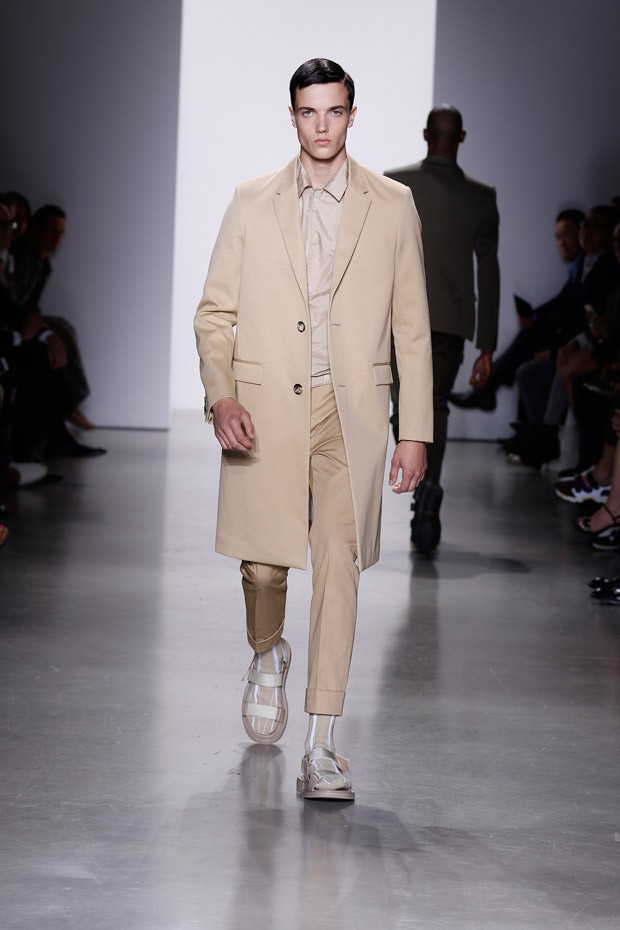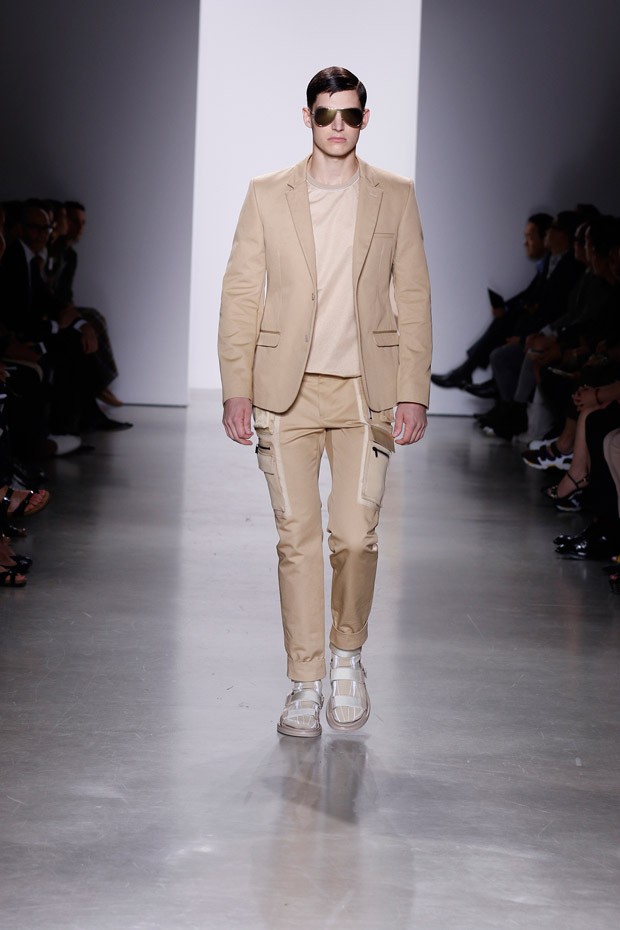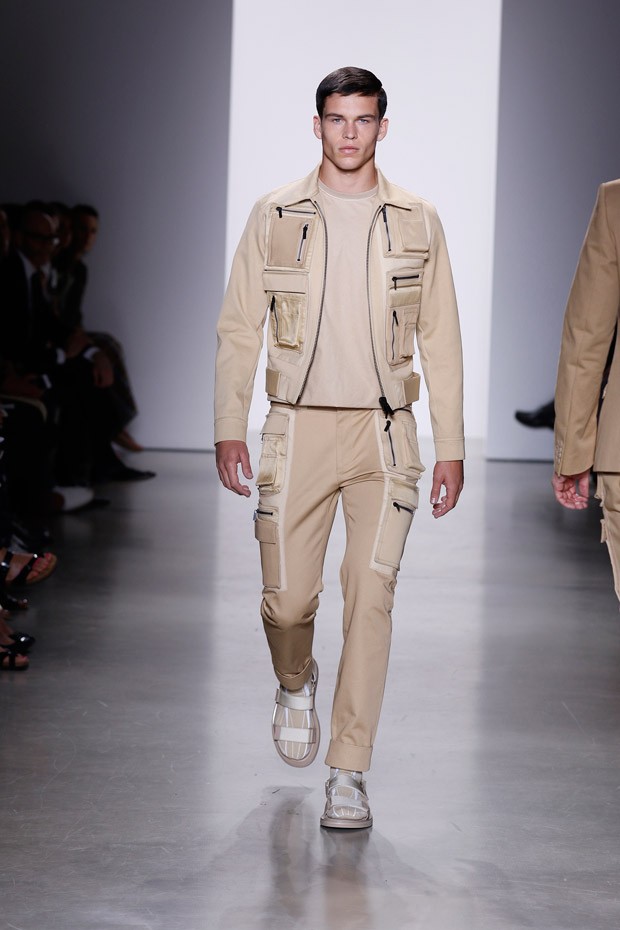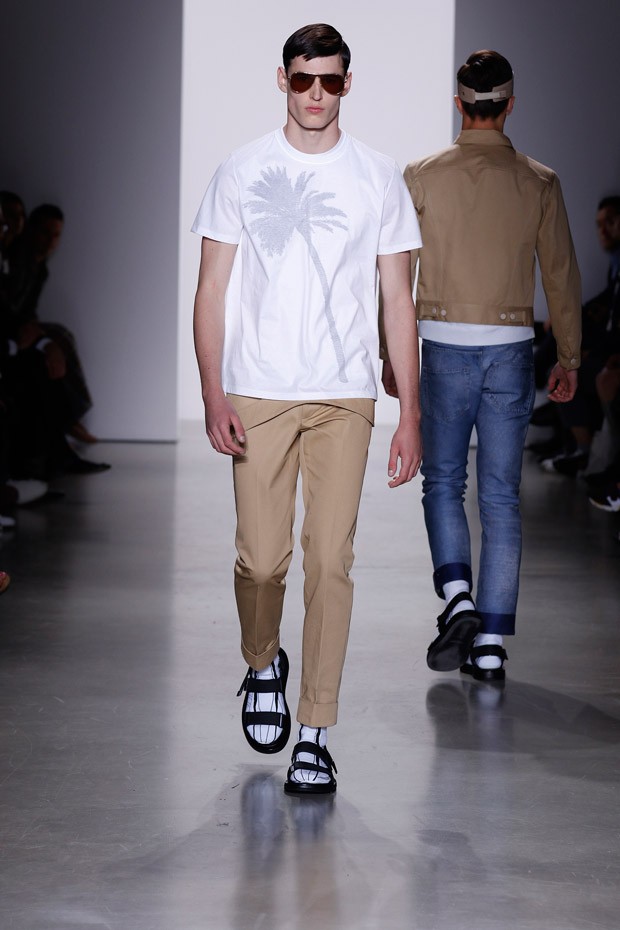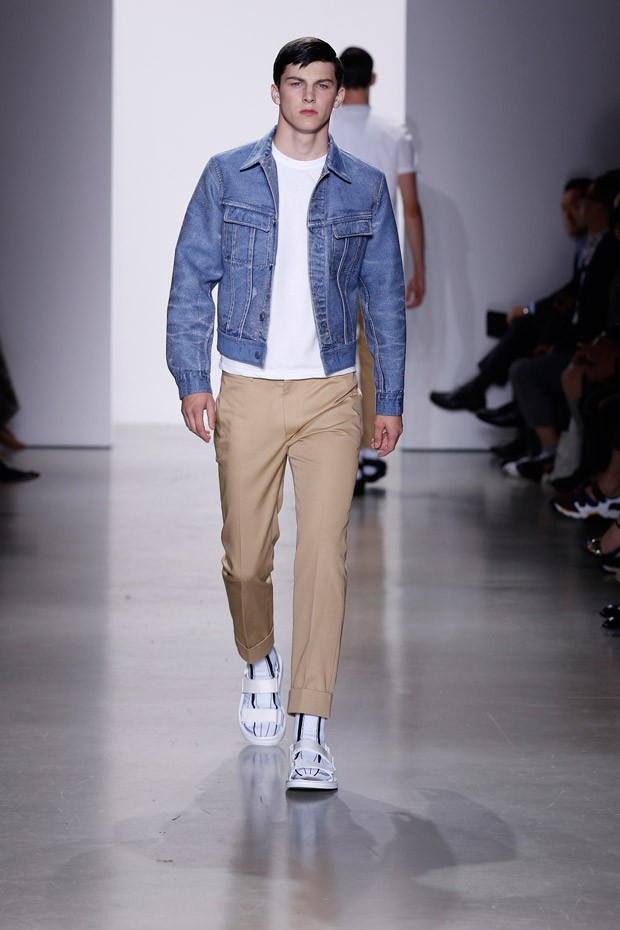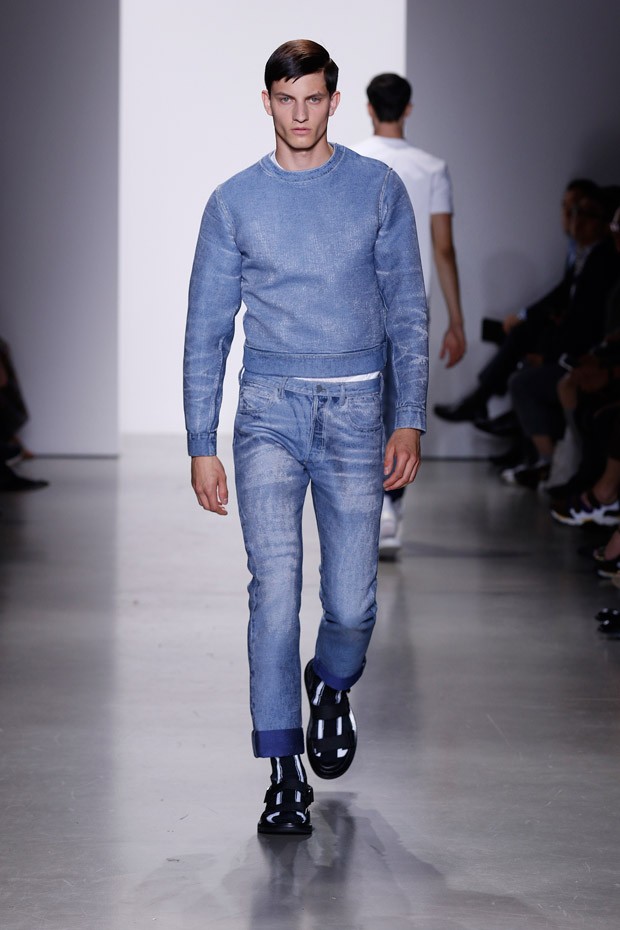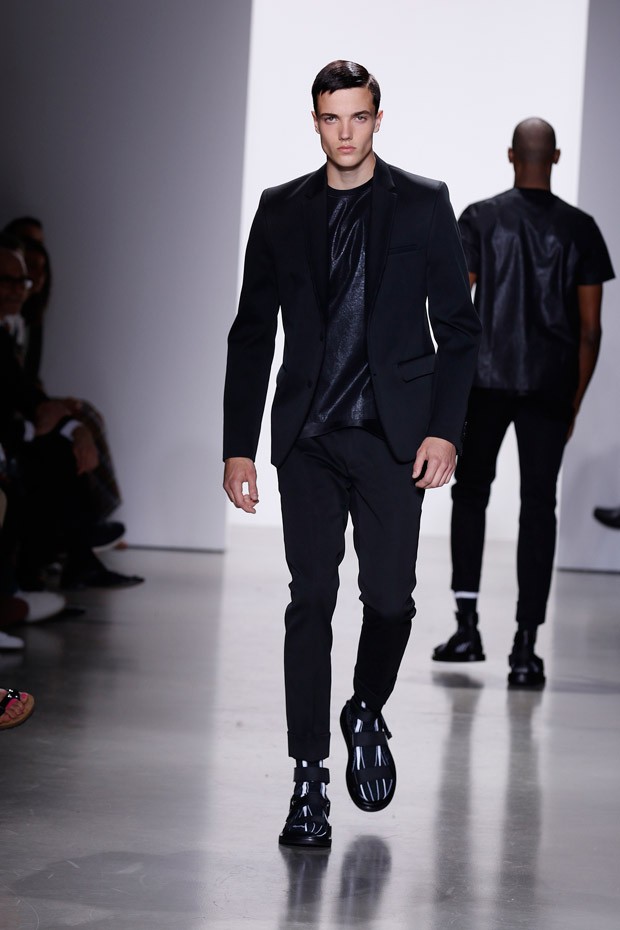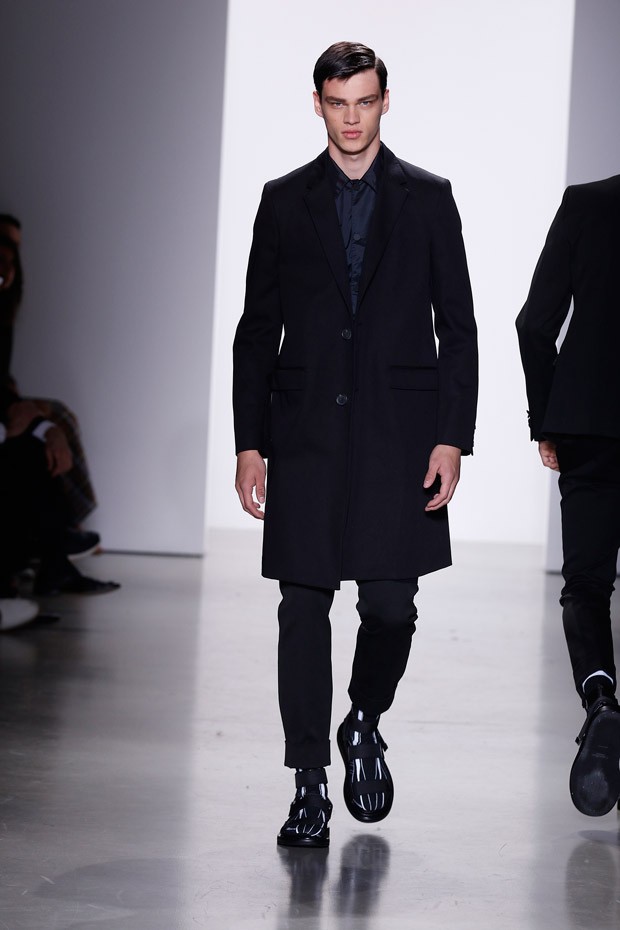 Photos by Dan Lecca
Official Website: www.calvinklein.com