Munich- based label holyGhost presented their SS16 collection "Desert Rose" in the evening of the 08th of July 2015, the second show day during Mercedes-Benz Fashion Week Berlin. Magic, exotic, 1001 Nights. The show felt like a magic journey through the desert. Seductive. Sparkling. Sophisticated. It deserves devotion, as it stands out due to its creative ideas and its very special atmosphere. Location- wise, the offsite location "Haubentaucher" was chosen. In the middle of this vibrant area, a swimming pool was located. Therefore the models were strolling down the runway in the middle of the pool. Barefeet. In addition to the seductively sparkling pool water, the range of colours resonated extremely well: precious and sophisticated hues dominated this collection, for instance royal blue, emerald but also refreshing tones, such as sheer white were visible. "Desert Rose" is made for the cosmopolitan woman who wants to inject those adorable pieces into her travel wardrobe.
Print- wise, a vivid mix and match dominated this collection: Moroccan tiles and jungle prints were our highlights. Even though the prints were vivid, they were never too flashy, never too loud. We dreamt of riding on a camel in any of holyGhost's caftans, direction sunrise. Sweet desert rose…
Cut- wise, various of the collections' pieces flattered the body.
The make- up of the models was kept super clean, paired with tanned skin. The hair is kept open and slightly wavy. Hair- accessoires consisting of turbans and jewellery gave the looks its very unique touch. We dreamt of gardens in the desert sand…
When holyGhost invited, the night was young and the celebration lasted until the next morning to the sounds of Menage a Trois, Philip Mollenkot, Raver Jewish and Nino Schmidbauer.
We were dreaming of exotic journeys in the desert. Needless to mention, waking up in Berlin felt a bit….less exotic.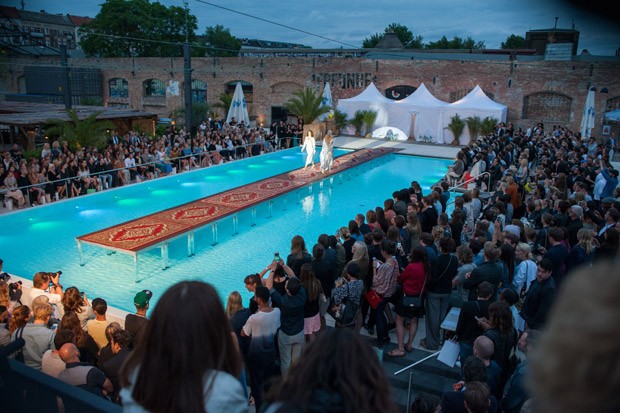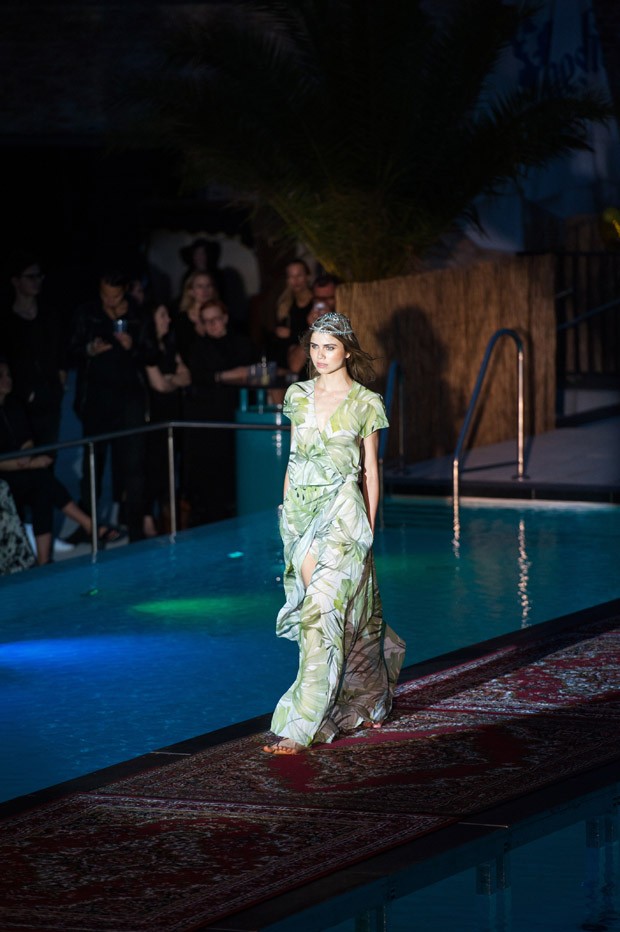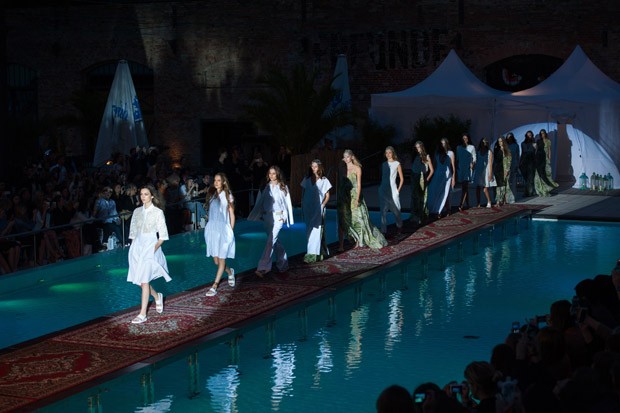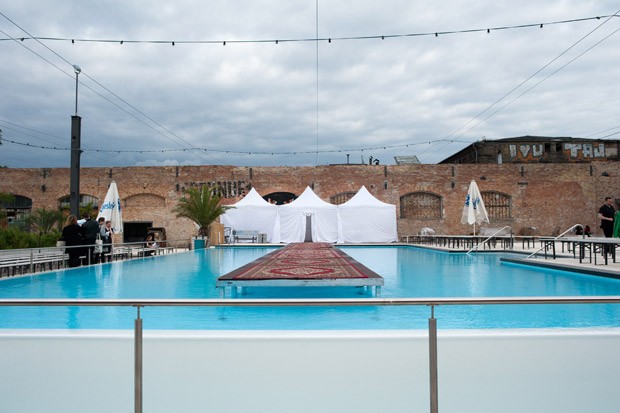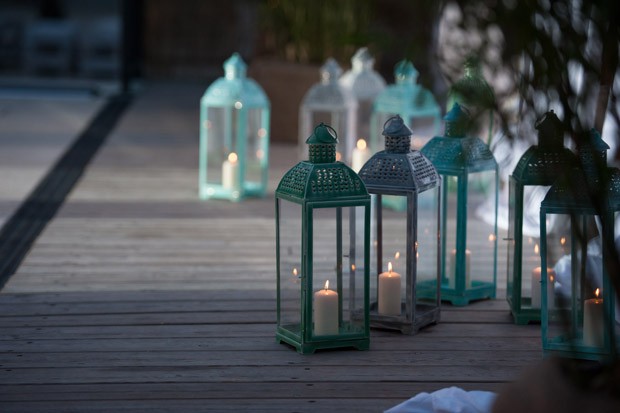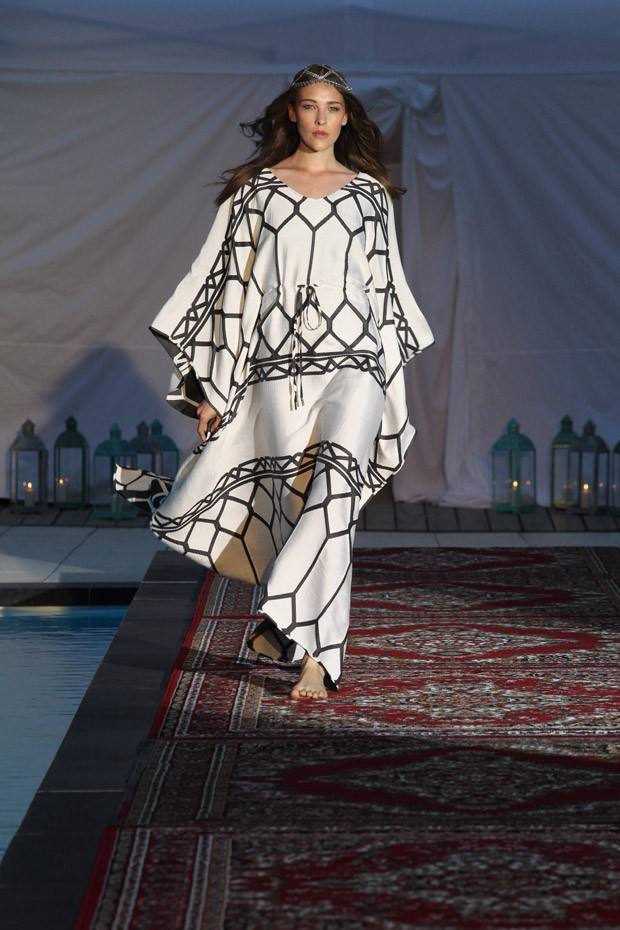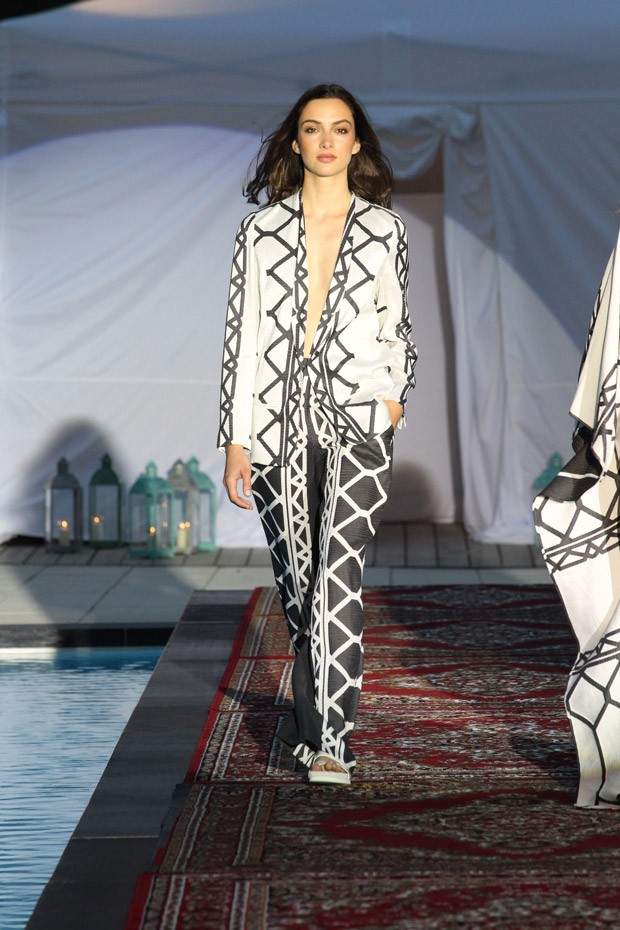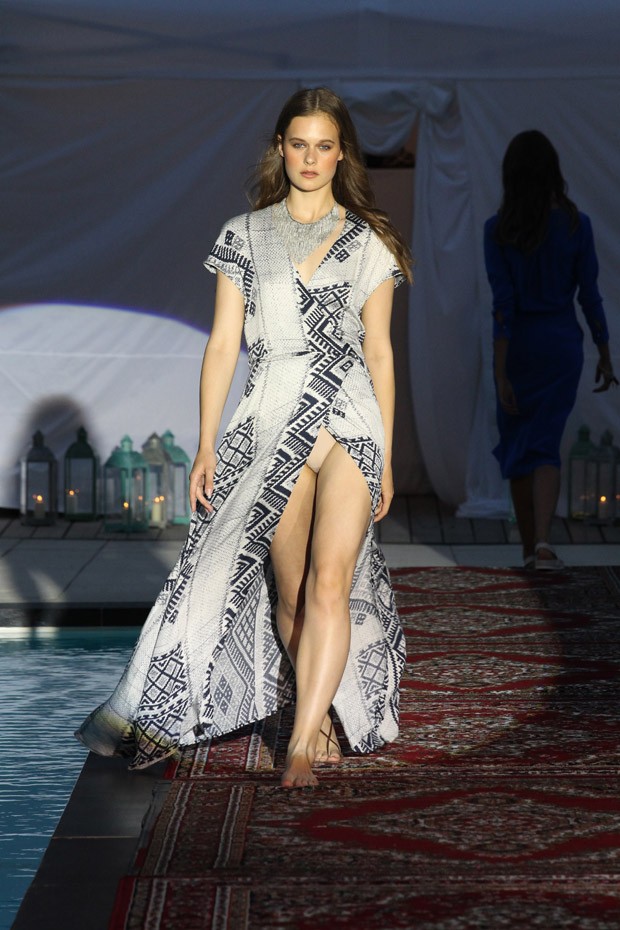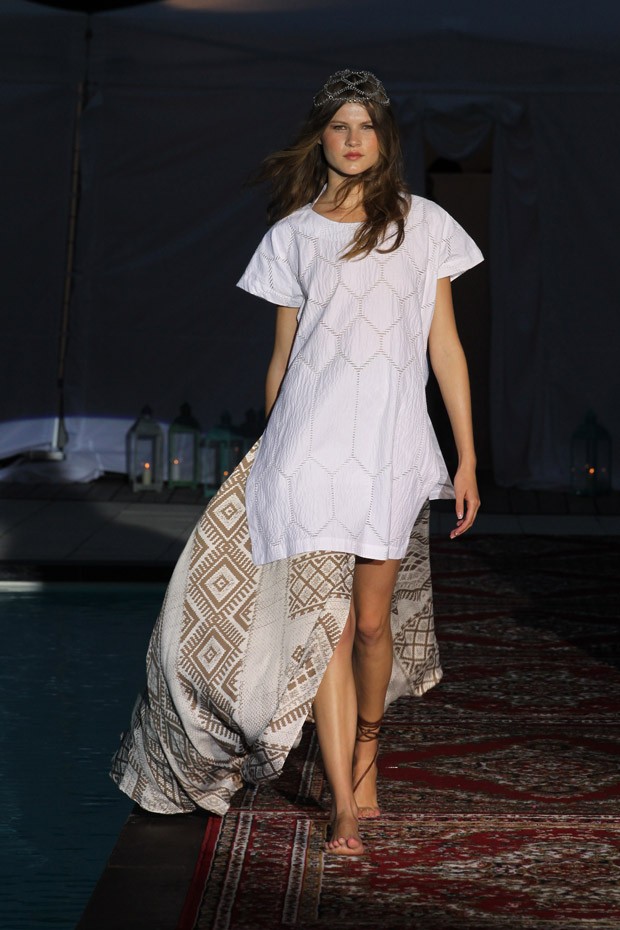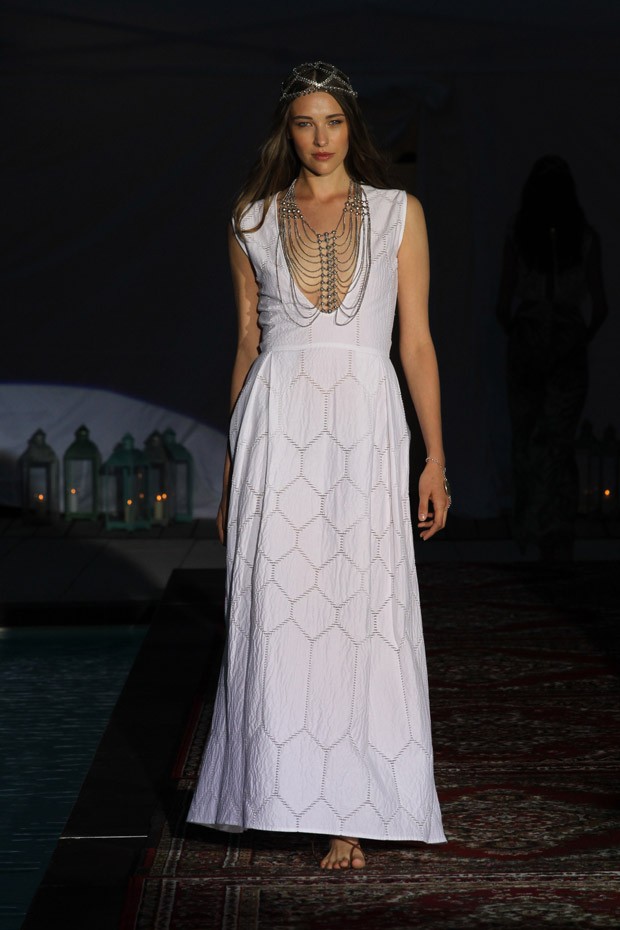 "I dream of rain
I dream of gardens in the desert sand
I wake in pain
I dream of love as time runs through my hand
Sweet desert rose
Each of her veils, a secret promise
This desert flower
No sweet perfume ever tortured me more than this
Sweet desert rose
This memory of Eden haunts us all
This desert flower, this rare perfume
Is the sweet intoxication of the fall…"
– Sting & Cheb Mami – Desert Rose
Review by Sussan Zeck for D'SCENE Magazine
Website: www.holyghost-fashion.com