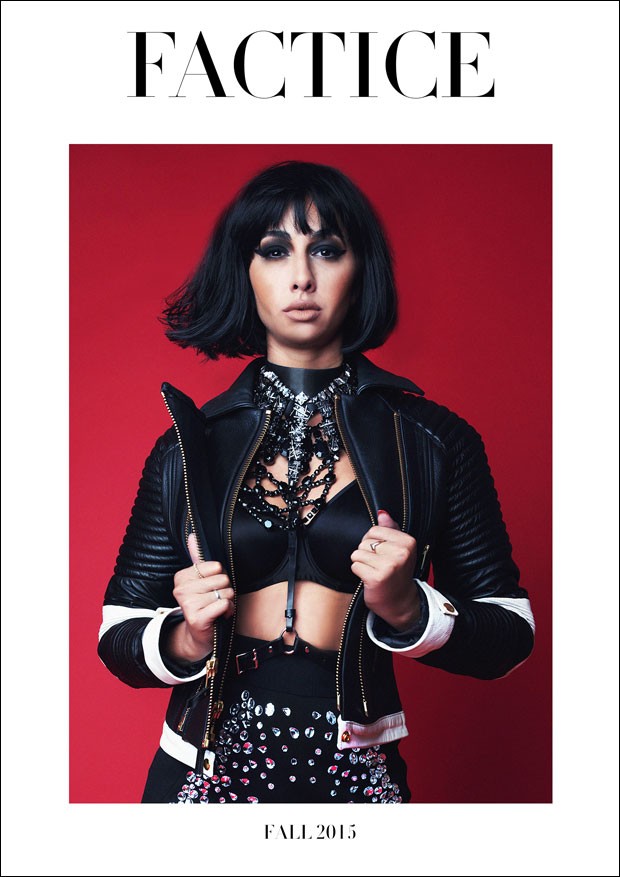 Discover the preview of FACTICE Magazine's Fall 2015 issue starring on its covers "Orange Is The New Black" actress Jackie Cruz and model Karrueche Tran with exclusive interviews about their careers, their lives and their ongoing and upcoming projects.
The mag also focuses once again on images exploring a strong variety of beauty and fashion over its 190 pages available both in French and English texts.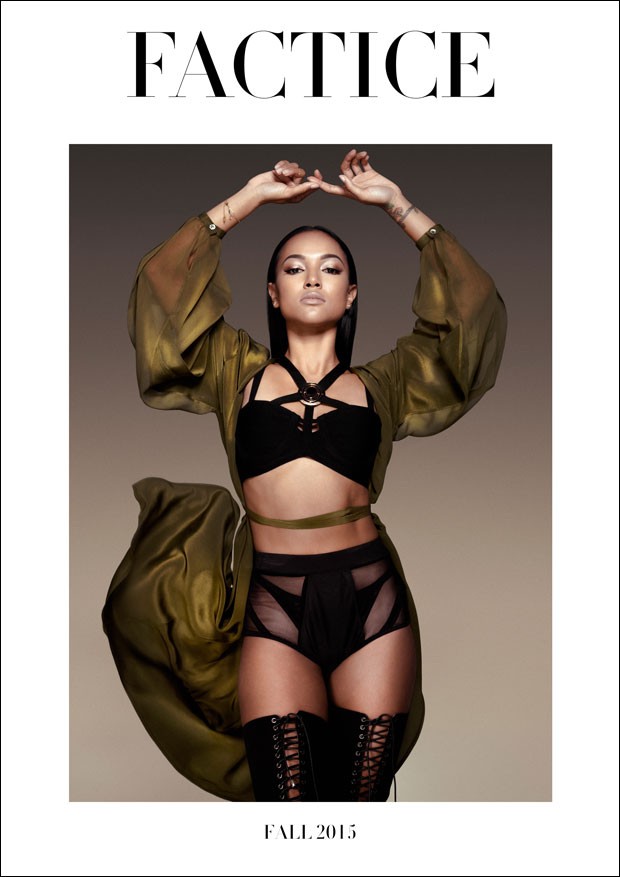 On the new pages of FACTICE you can find contributions from BOY/GIRL, Giovanna Gorassini, Leriam, Ace Amir, Nejika Arias, Benjo Arwas, Marcelo Cantu, Charlotte Pallister, Randy Tran, Jana Clevé, Jonathan Liang, DOMEN / VAN DE VELDE, Bonnie Hansen,Yan Bleney, Blondie, Mary Pierce, Audrey Krawczyk, Ira Sumbaeva, and Lilli Tronc Robinson to name a few.
Discover more of the cover girls as well as the preview of magazine's new editorials after the jump: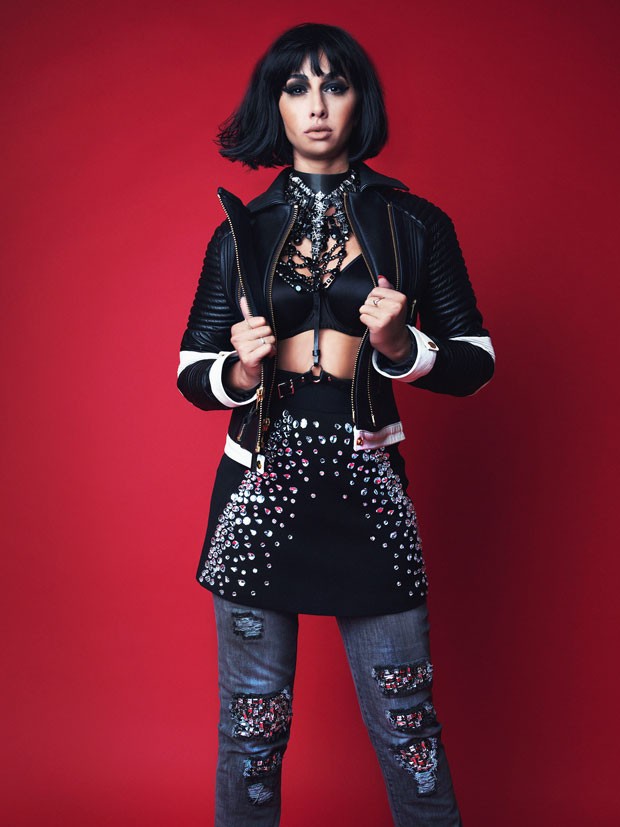 Orange Is The New Black star Jackie was photographed for the session by Leriam with styling from Fashion Stylist Erin O'Keefe.
Makeup Maria Ortega using Mac Cosmetics
Hair Selda Cortes for Eufora International
Nails Elizabeth Garcia.



The striking Karrueche Tran was photographed by fashion photographer Marcelo Cantu with styling from Fashion Stylist Jacqueline Marie.
Hair and Makeup Antoni V.Marrok.


Golden Edge story masterfully shot by fashion photographer Giovanna Gorassini, with styling from Fashion Stylist Antoine Paoli.
Makeup Yazid Mallek and Anne Arnold,
Hair Sadek L, Post Production Aaron Arbo,
Models Lilli Tronc Robinson at City Models,
Ophelie and Laureen Viala at Crystal Models,
Lights Assistant Julien Lecomte Elka.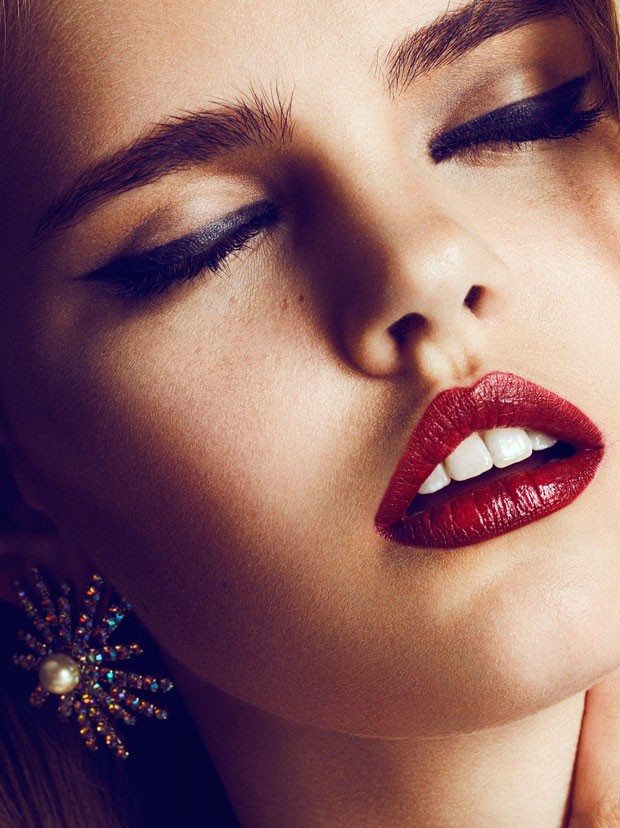 Touche beauty story shot by DOMEN / VAN DE VELDE with styling from Rea Bill.
Makeup Clayton Leslie at House of Orange,
Hair Pablo Kumin at Ballsaal,
Model Odesma at Max Models.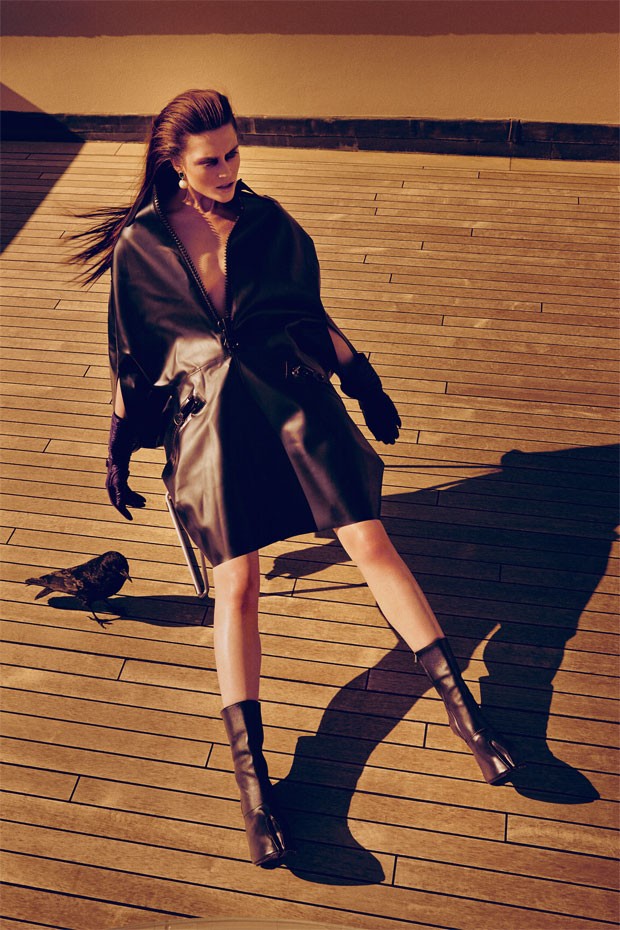 The birds story is courtesy of photographers BOY/GIRL with styling from A+C Studio.
Hair Mark Francome Painter
Makeup Artist Jemma Grace
Model Charlotte Pallister at Models 1.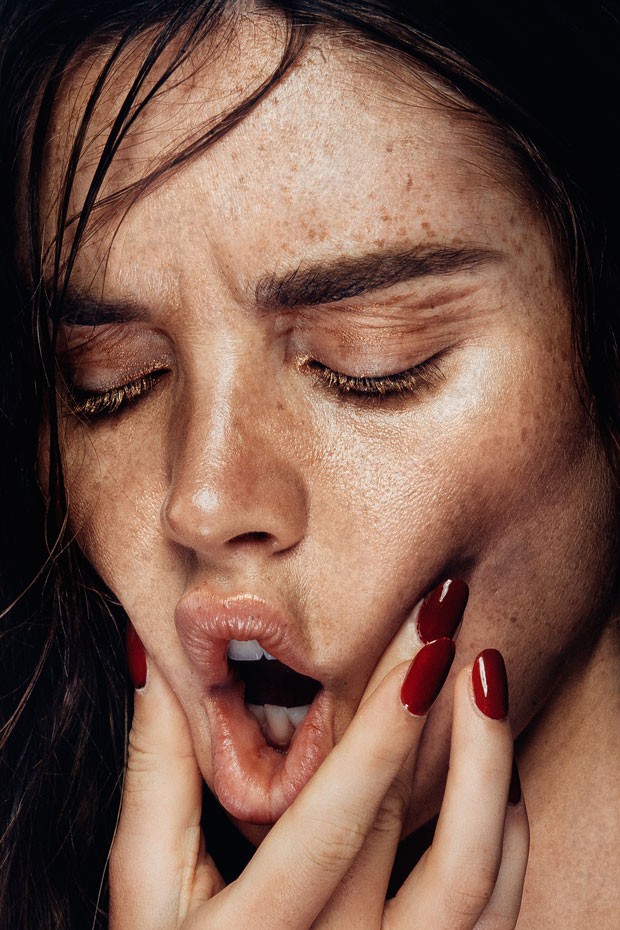 Heat Waver story shot by Fashion Photographer Randy Tran.
Manicurist Randy Tran
Makeup and Hair Jadyn Ngo using Make Up For Ever,
Model Morgan Chelf at Photogenics LA
Get your copy now for only 2,99 € on facticemagazin.com