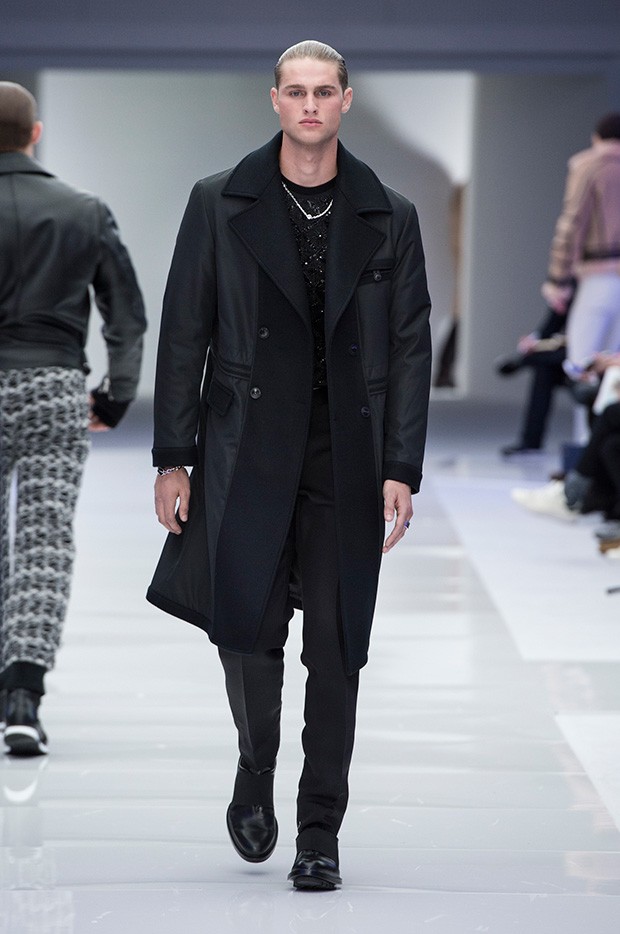 Italian designer Donatella Versace and her design team presented VERSACE Fall Winter 2016 collection during the recently wrapped up Milan Fashion Week. Sending more than fifty new pieces down the runway Donatella has mixed the sentiment of Italian tailoring with contemporary menswear. Moreover Versace gives its on twist to the metallic material trend undoubtedly awaiting us for the next winter.
In the week behind us a few brands came out with their revolutionary take on the fashion system, proclaiming they will obtain the See Now Bye Now Policy. The collection by Versace eve after its showing came to the rave reviews is a great example why that system might not work for all. The moment the show ended the hard working Versace PR team knew they have a new trend on their hands – metallics. Today not so many buyers ponder the idea of owning a metallic coat, a pair of metallic trousers or a shiny bomber jacket are also not on their list. How will those get on their Christmas list?
It will take a year of hard work, with few high street brands in between copying, to get this trend going. It will take 100s of editorials, few dozen celebs wearing those jackets, calling a pricy fashion photographer to shoot the campaign a hot top model and a campaign release in June. Followed by months and months of gloss ads in magazines around the globe. Then you'll know youneed to own that jacket. After all of that it is time to focus on the new trend forecast, and that is what makes this industry tick.
Nevertheless we place our bets on Donatella and her metallic dream (and rightfully so Calvin Klein's Italo who went gold for the season) blossoming into a coveted trend of the season.
The Buy Now See Now approach is ideal for high street, but when it comes to selling luxury clothes which in its own are shaping the trends and therefore the consumer market we still need more than an evening to make our minds.
Fashion propaganda to the side, Versace's latest collection also mixes in prints and patterns in form of carefully placed details. With design lines masterfully navigating from classic men's tailoring to slick motorcycling inspired garments.
Discover the full collection after the jump: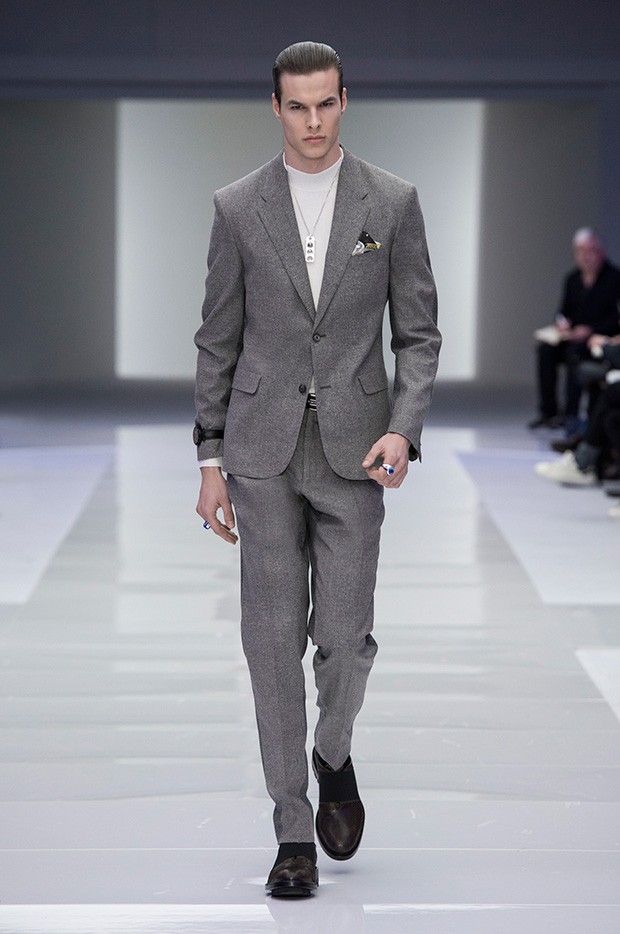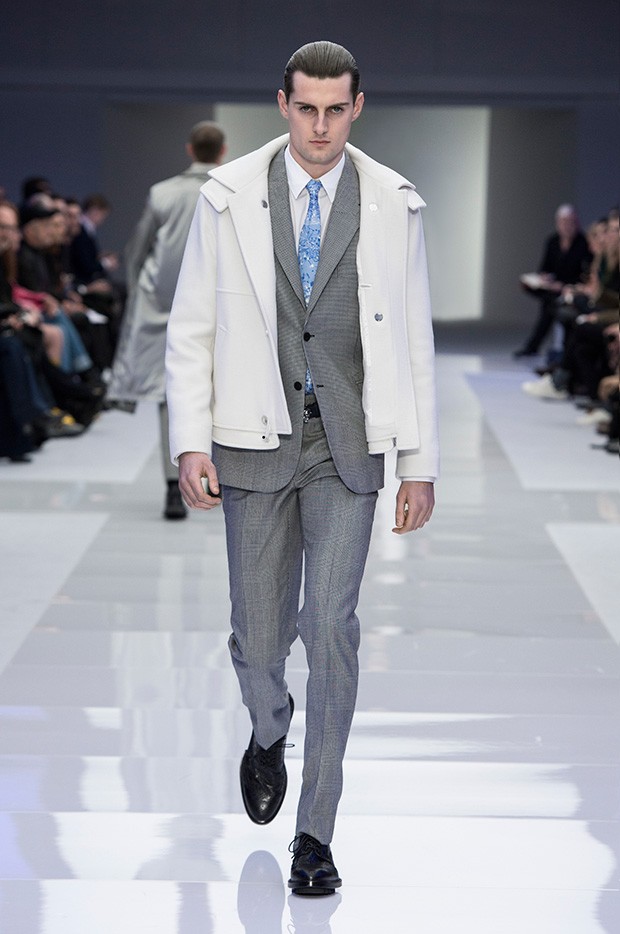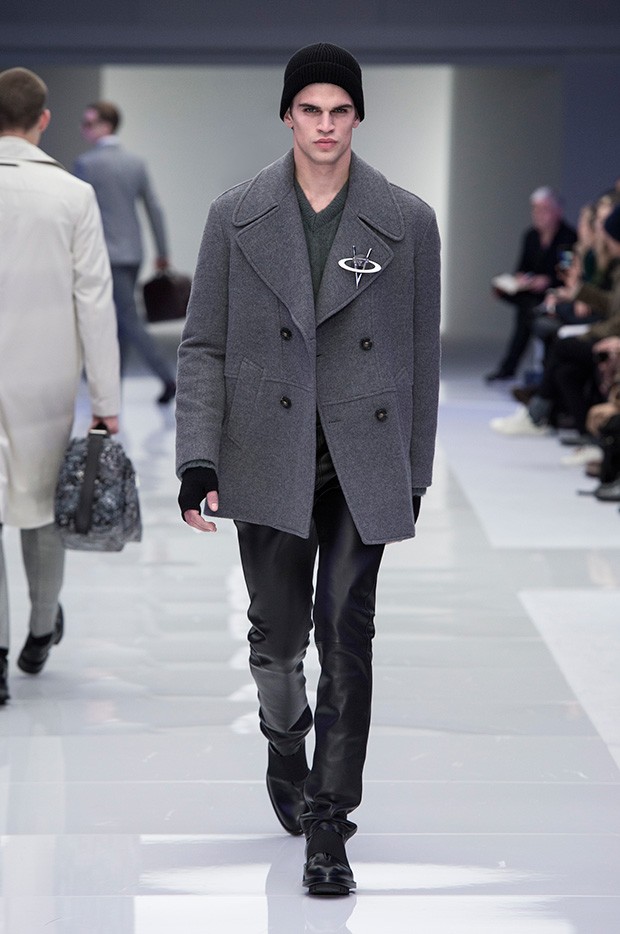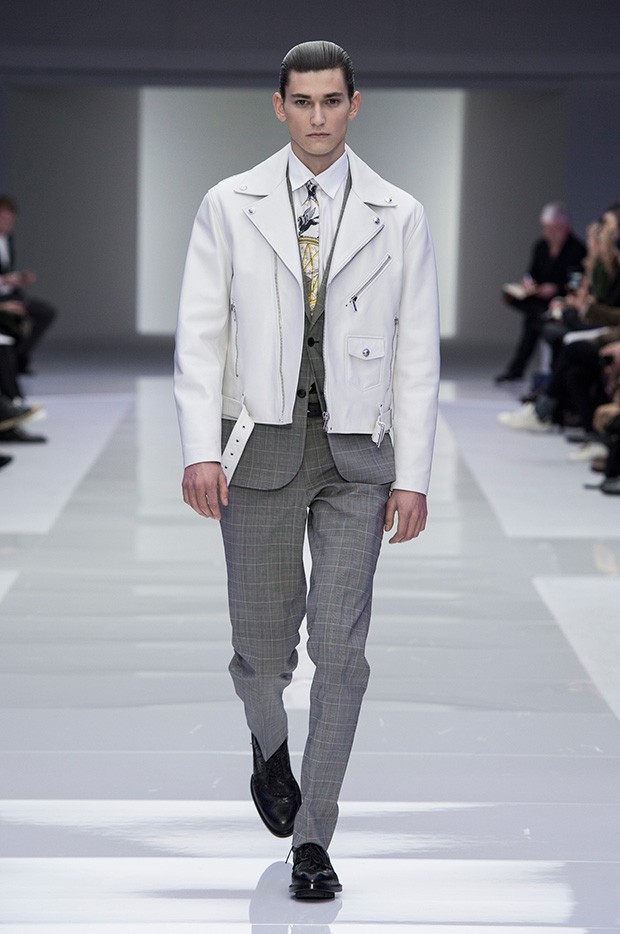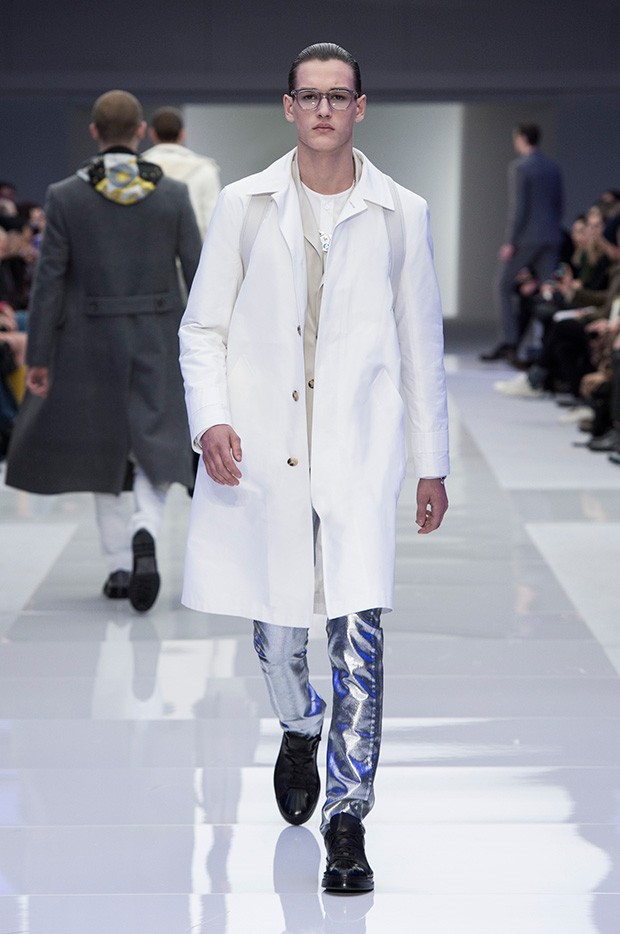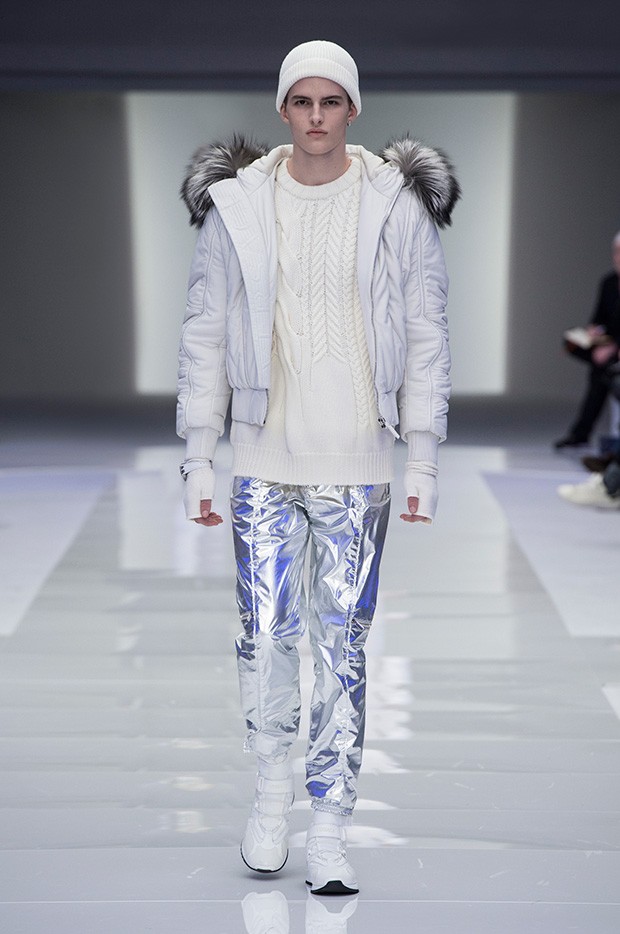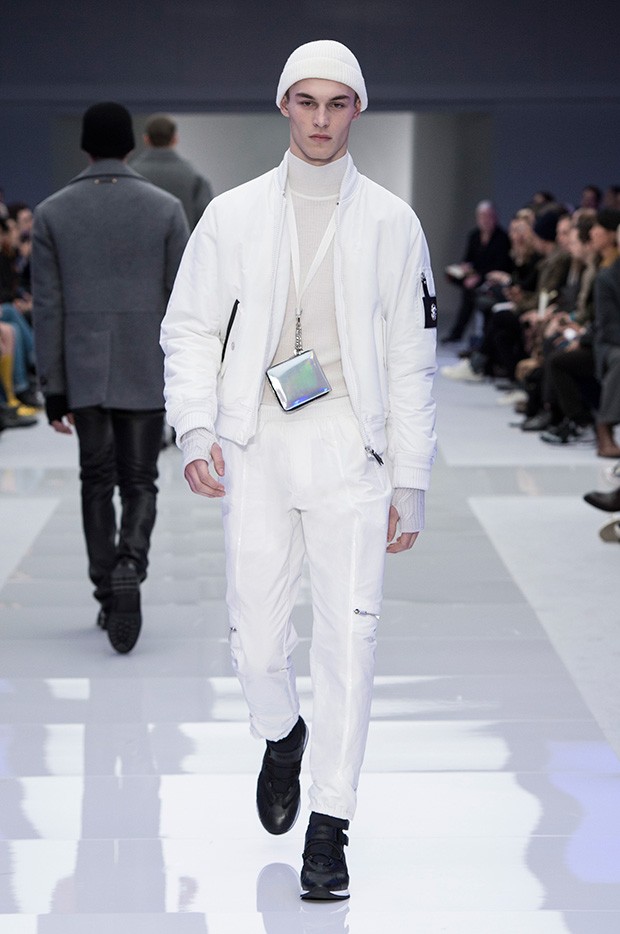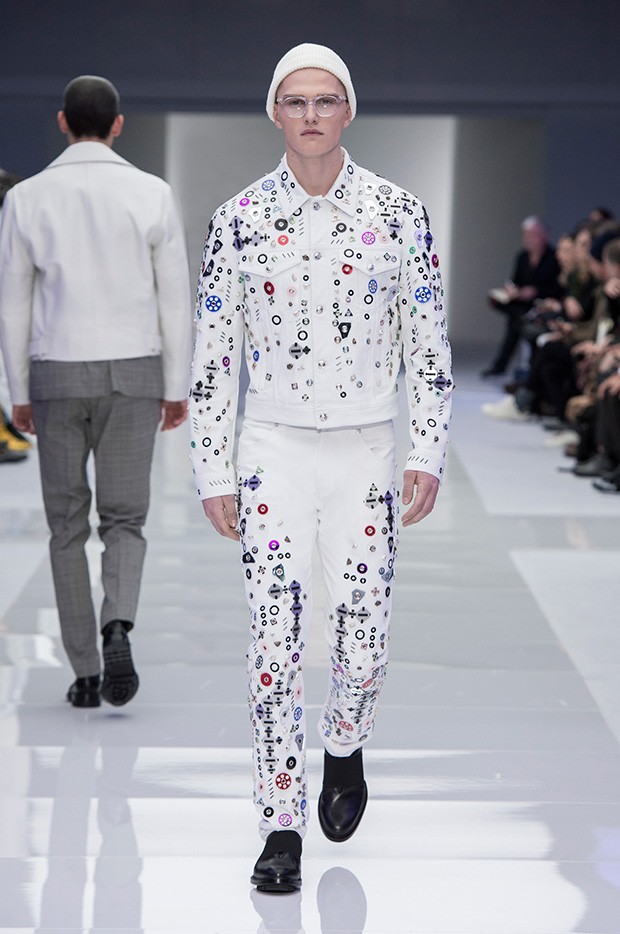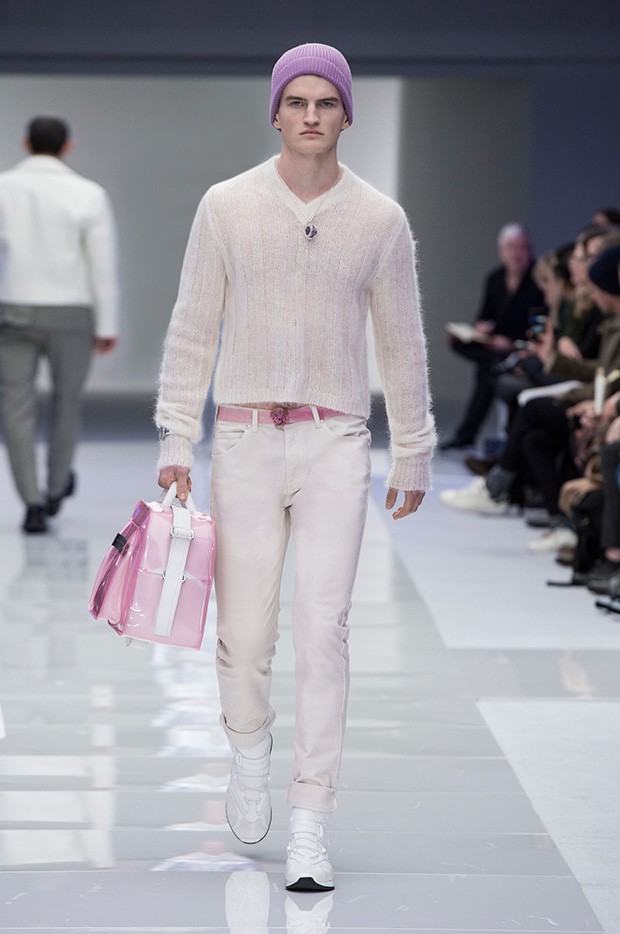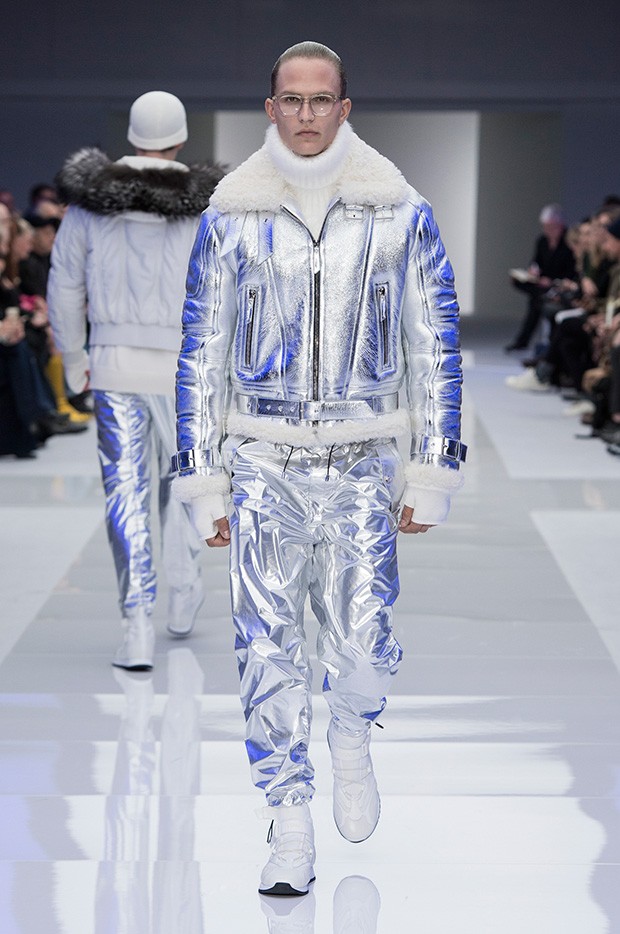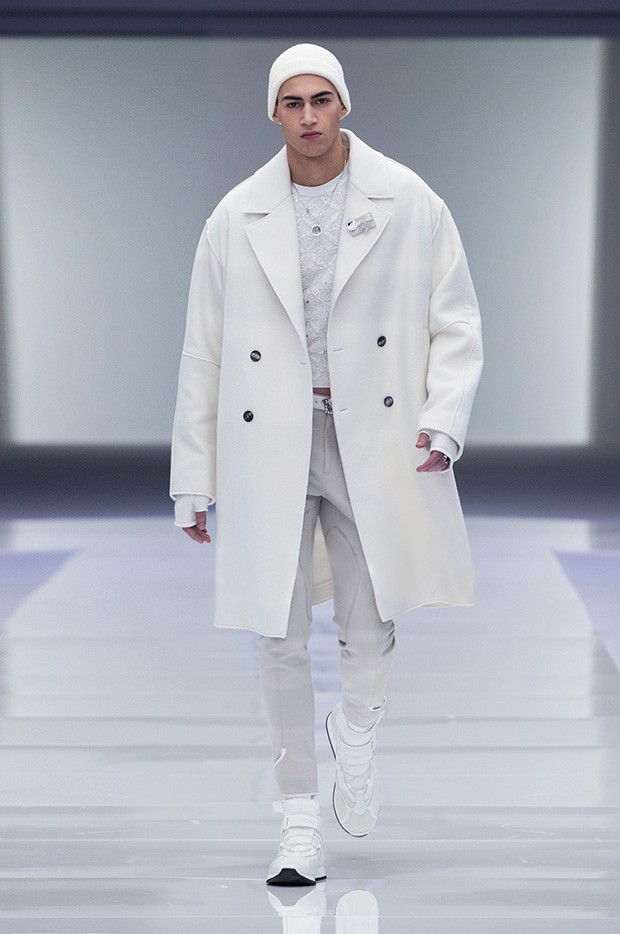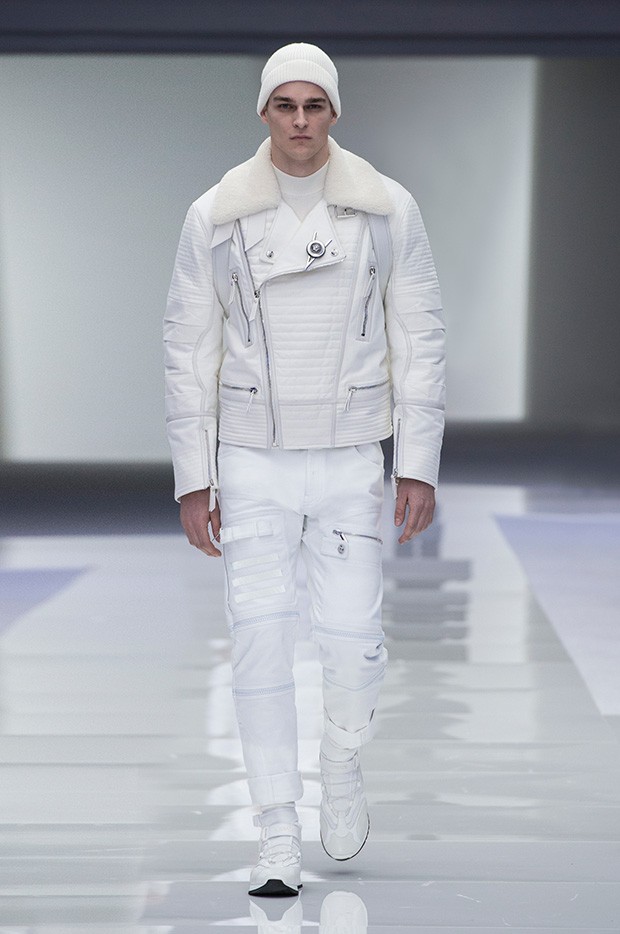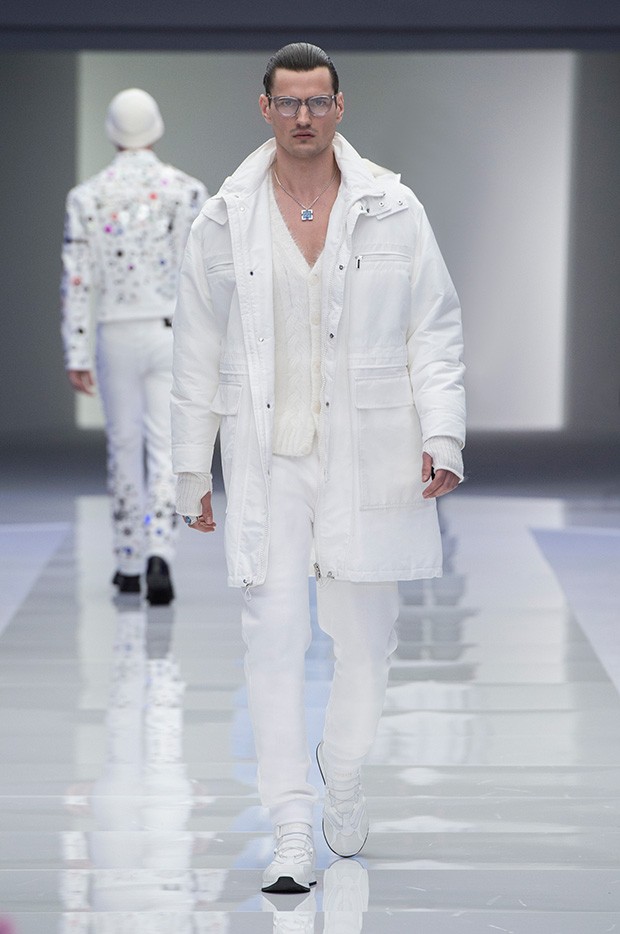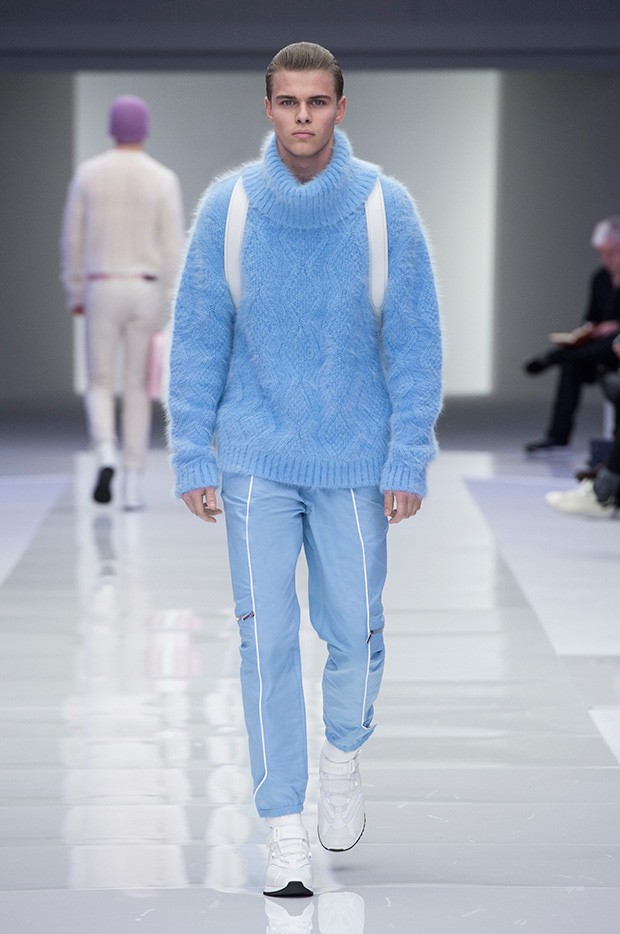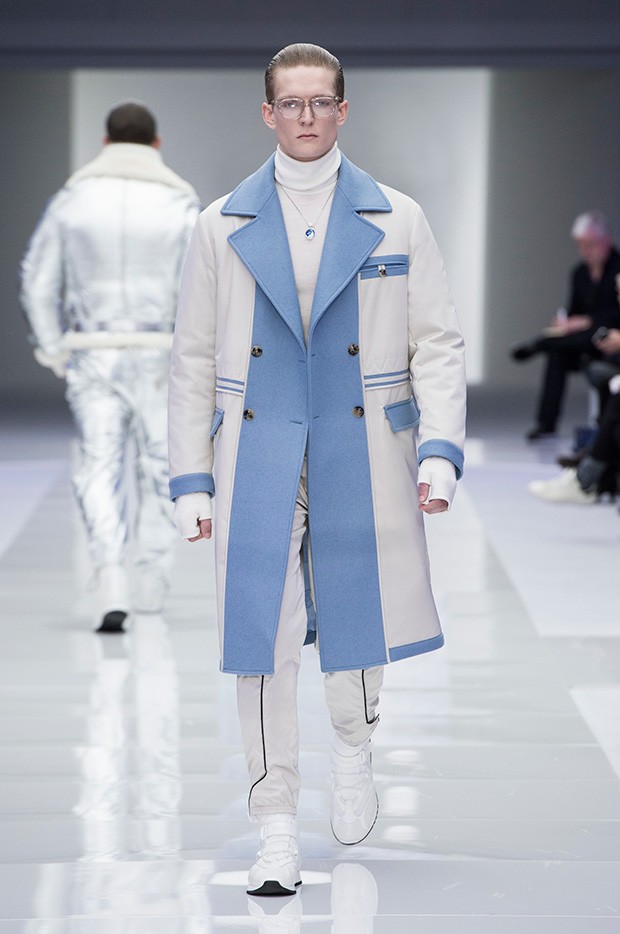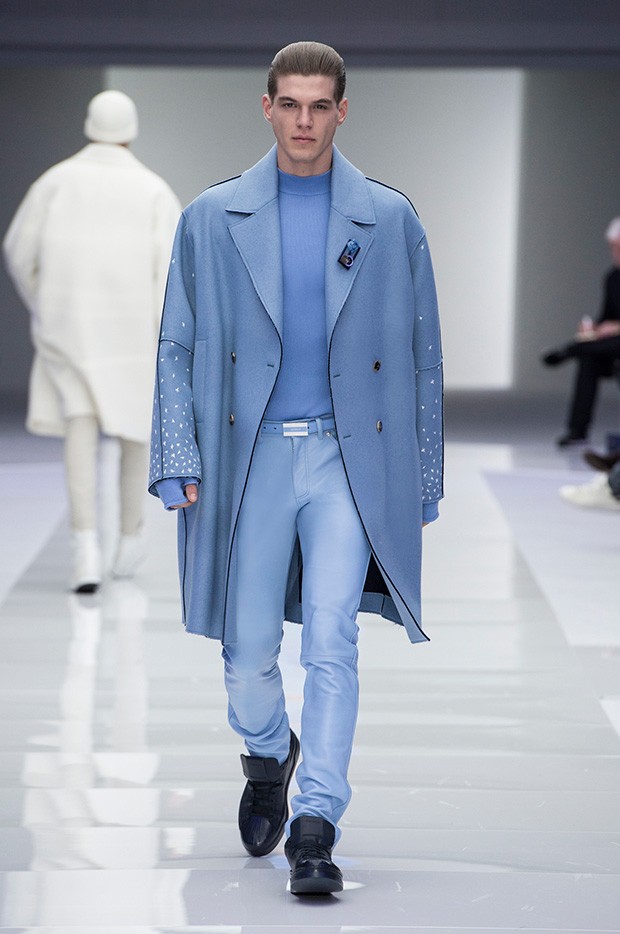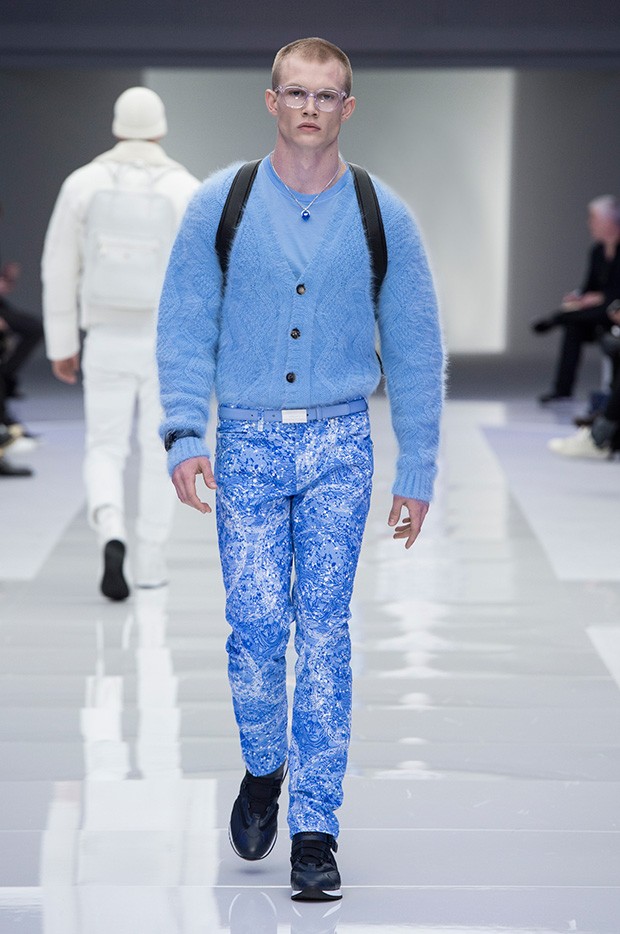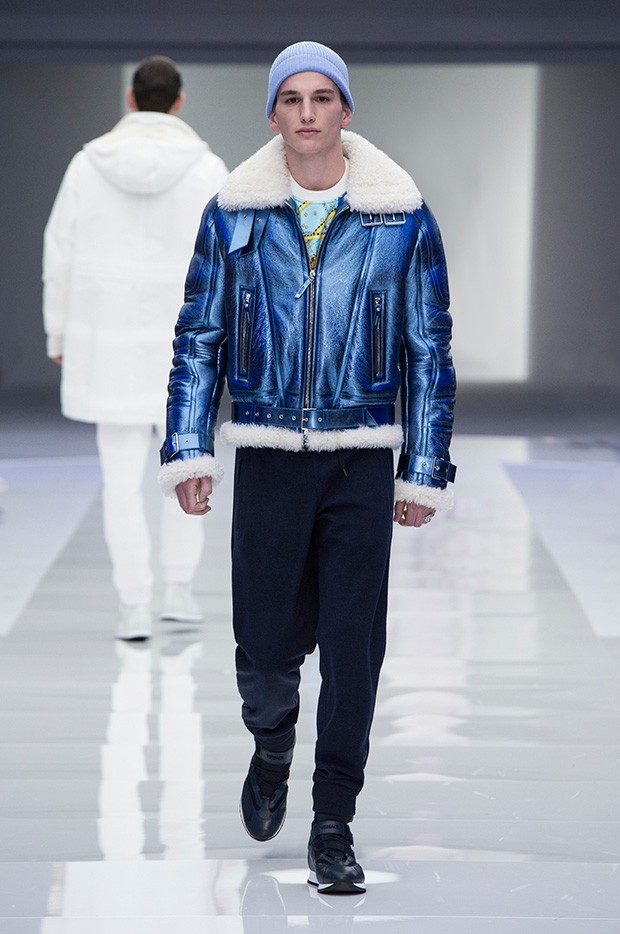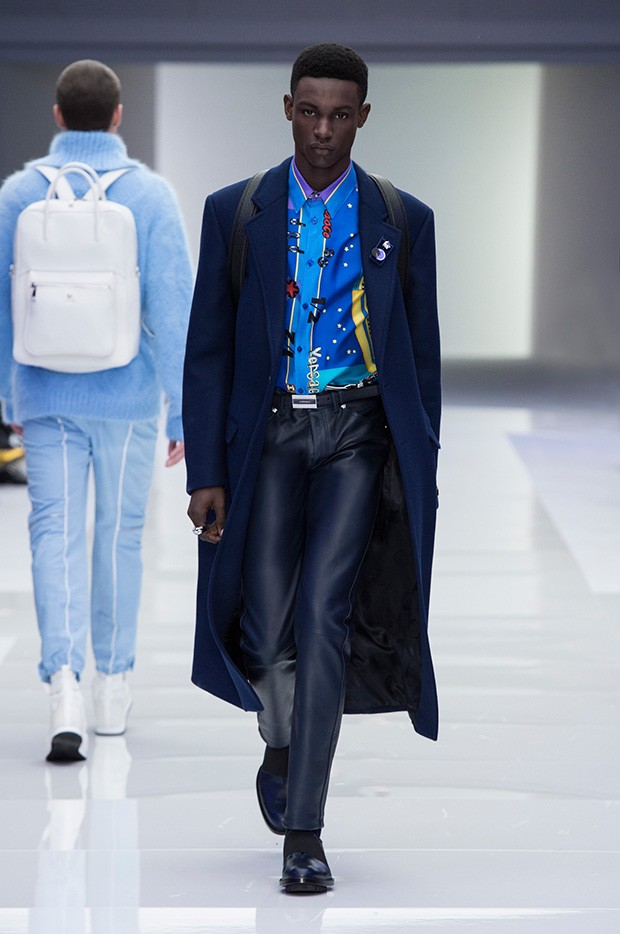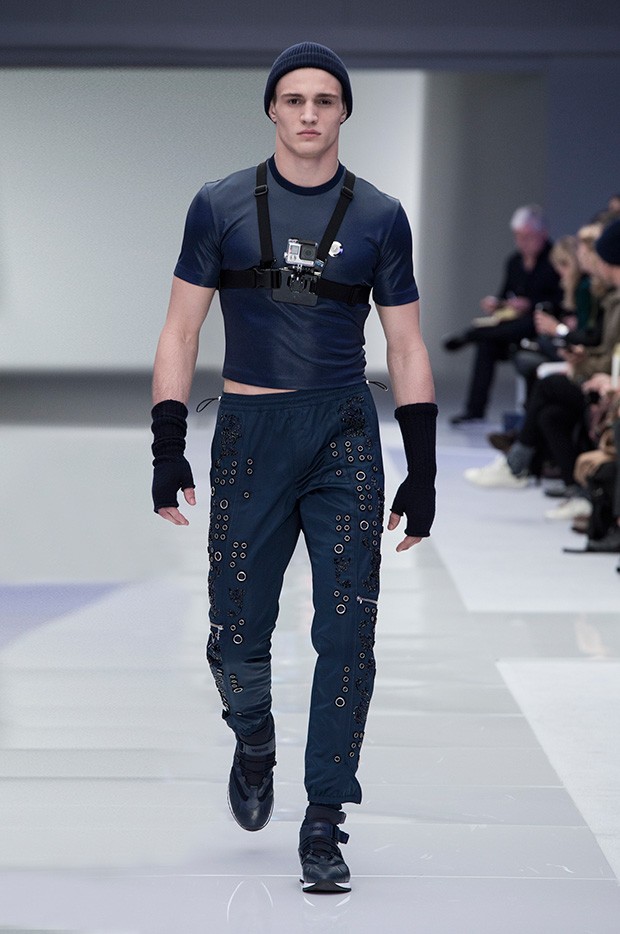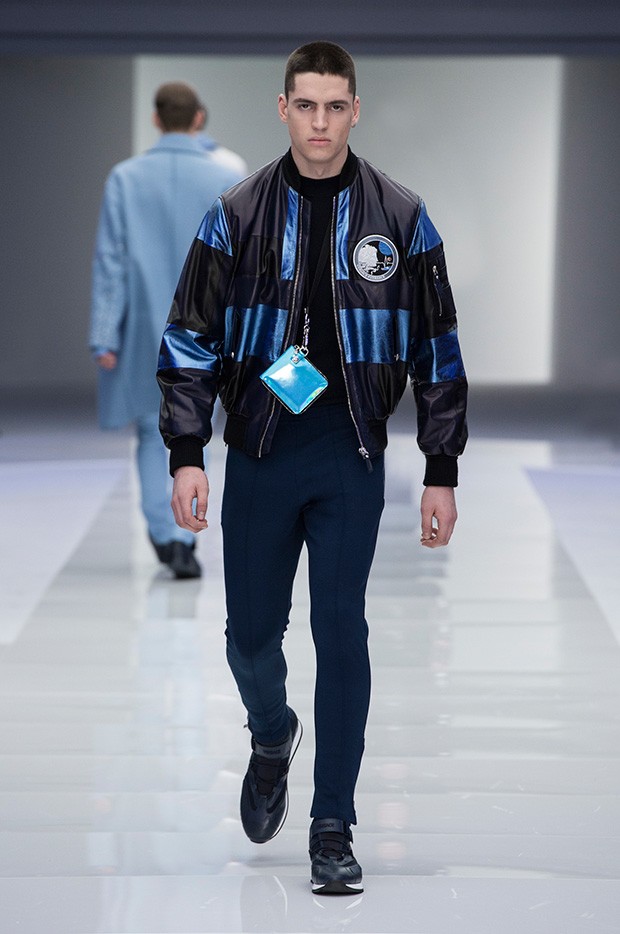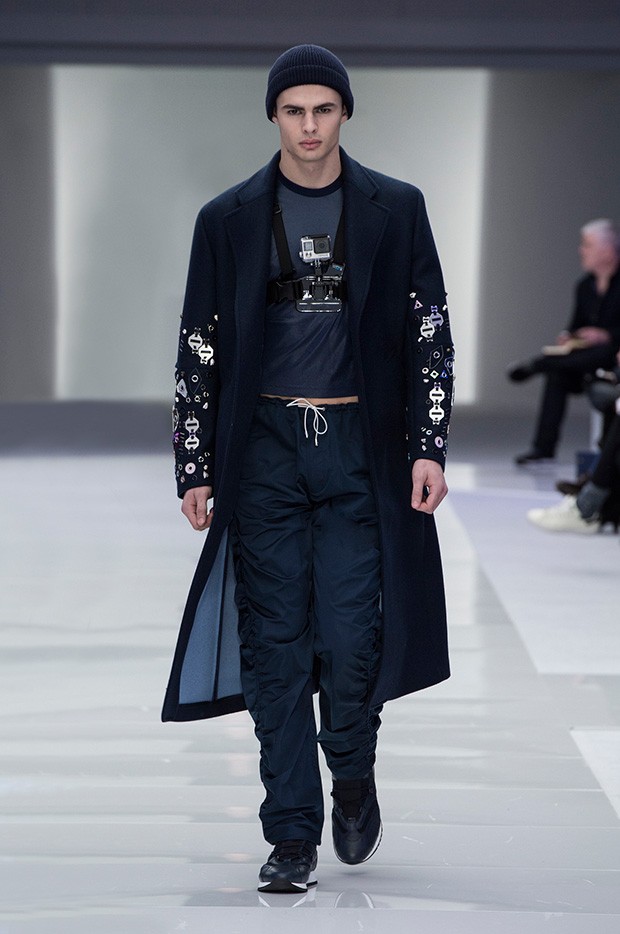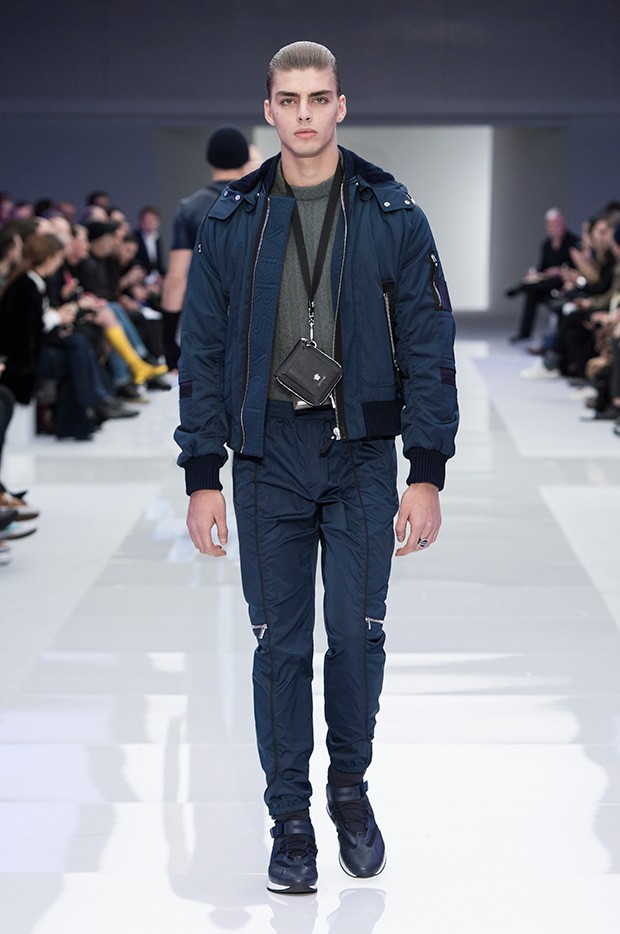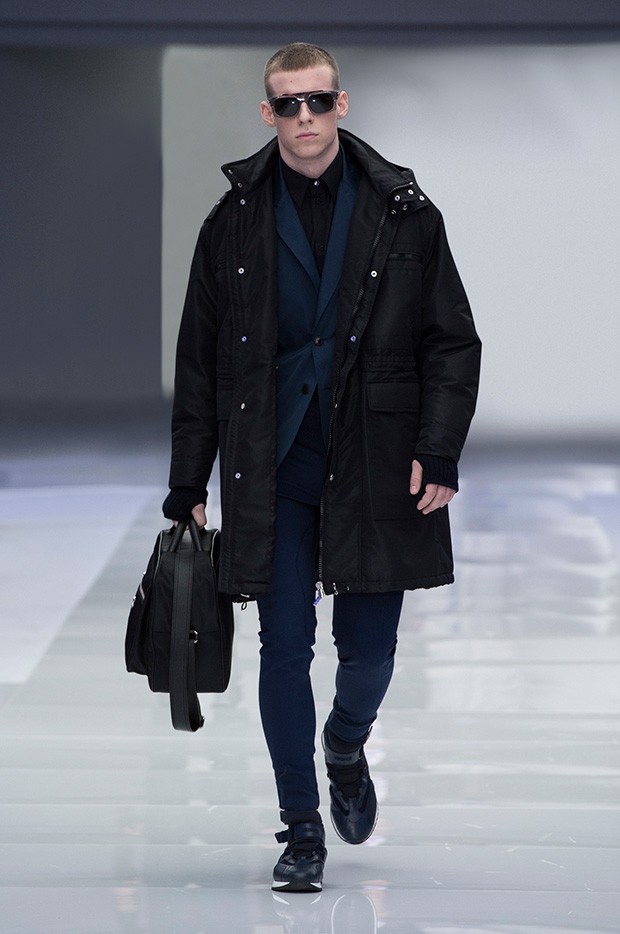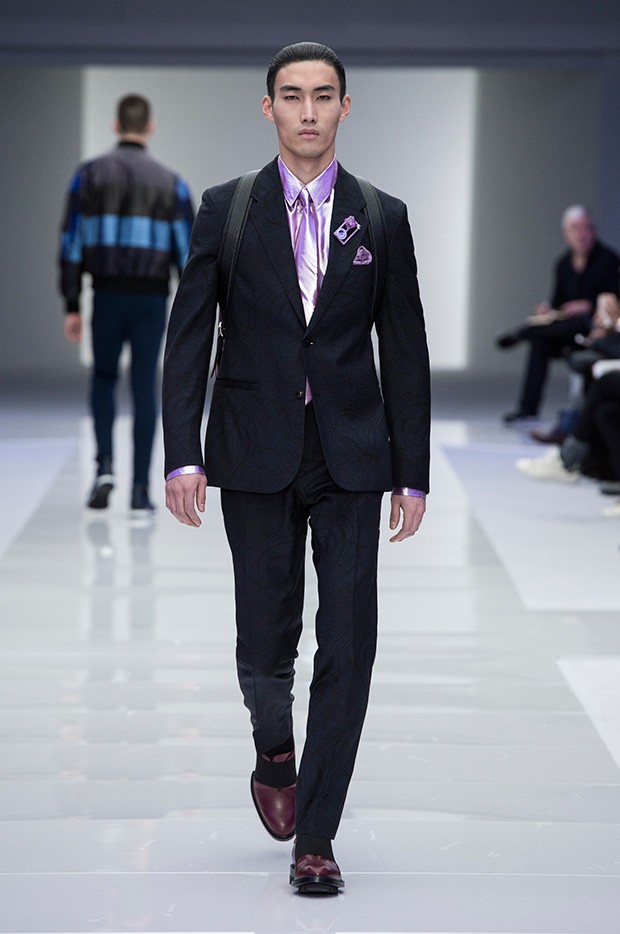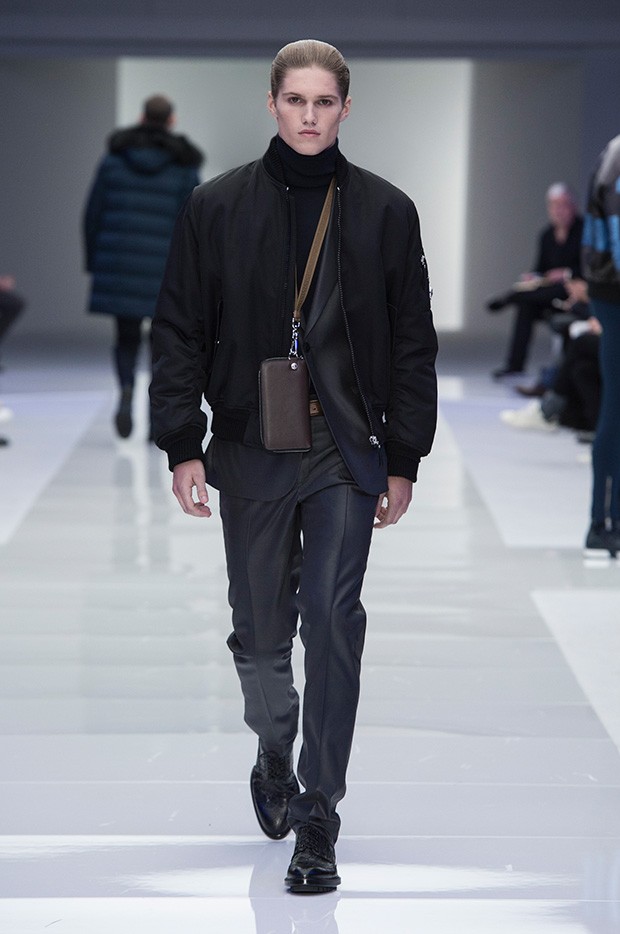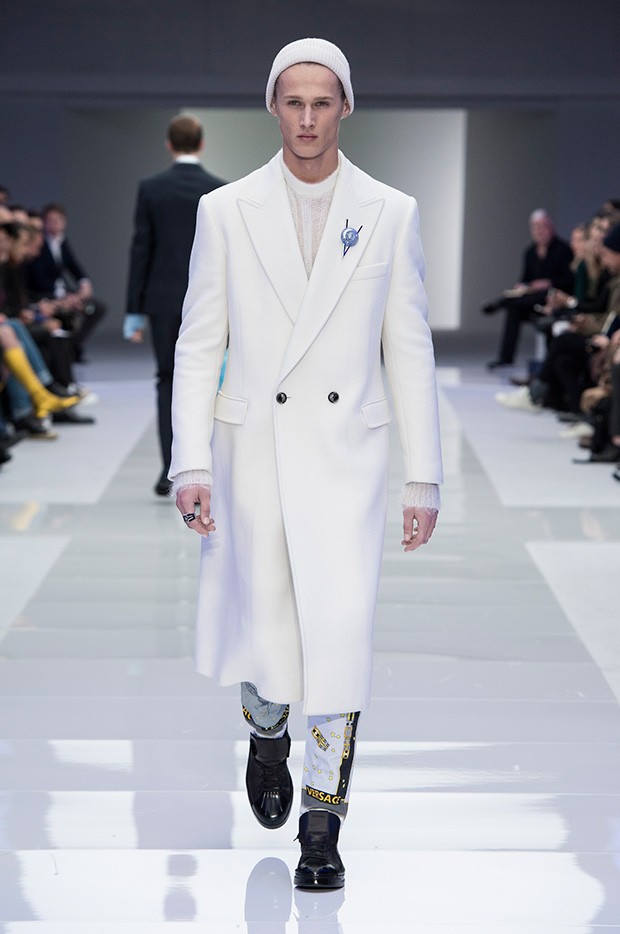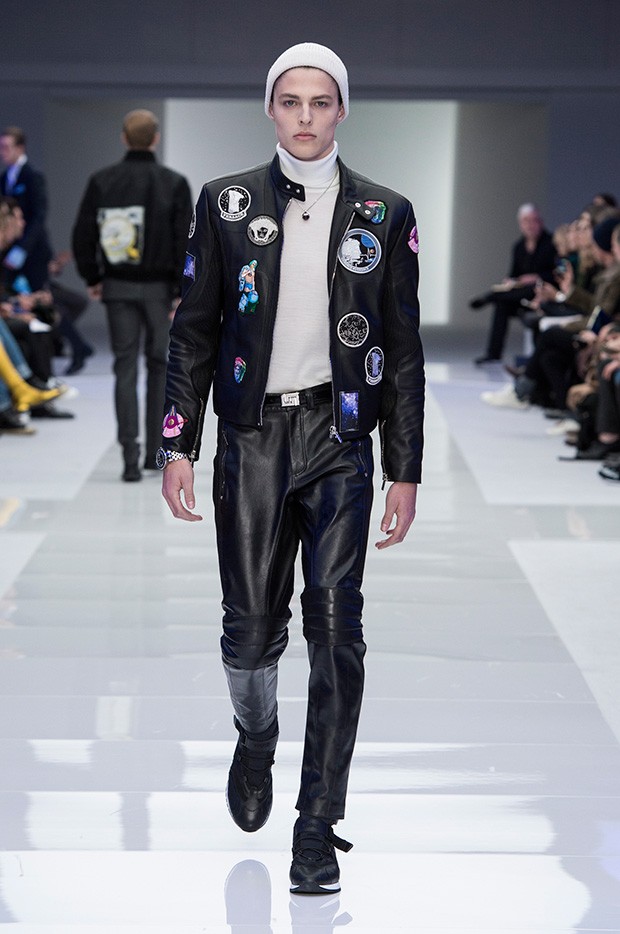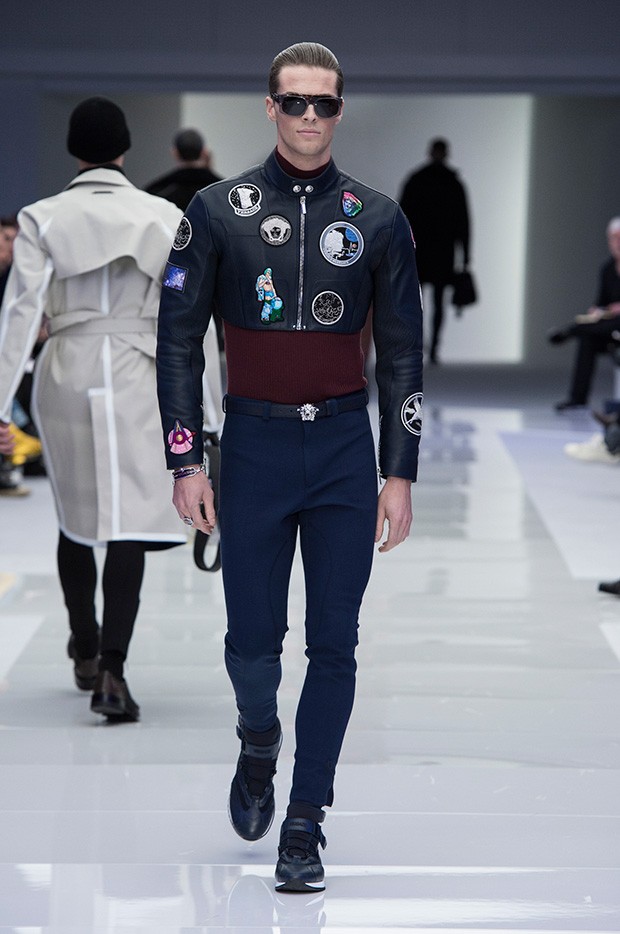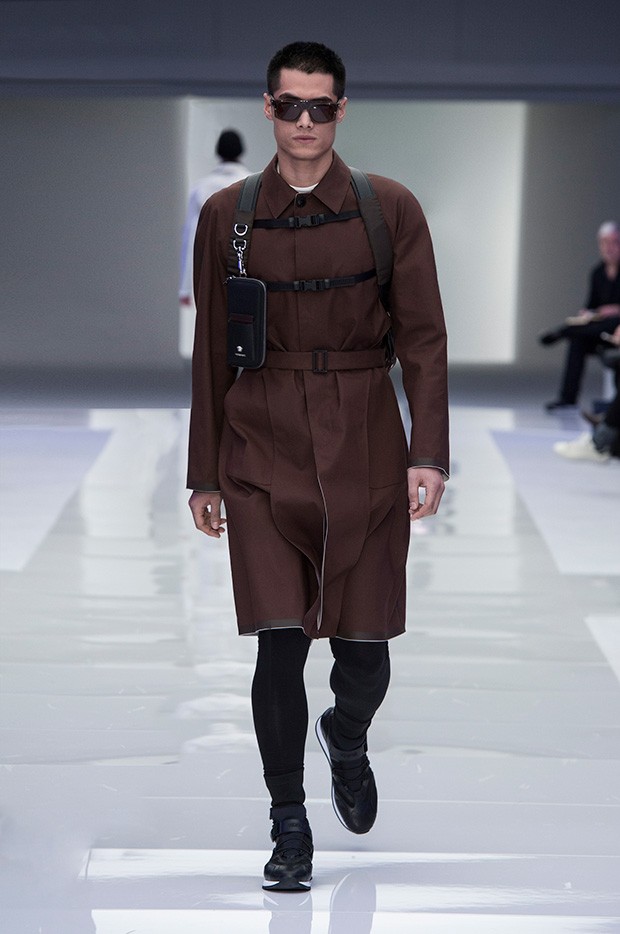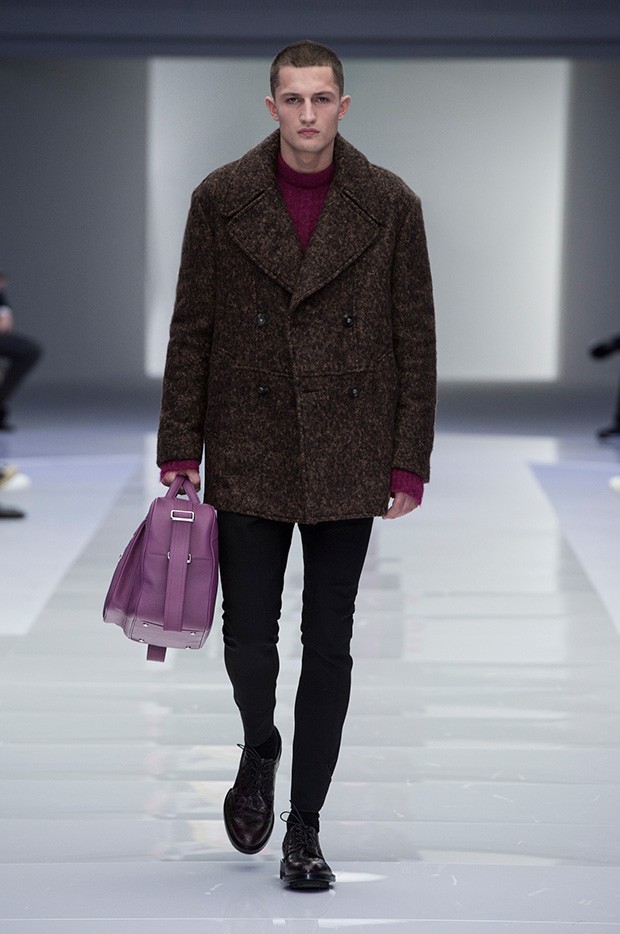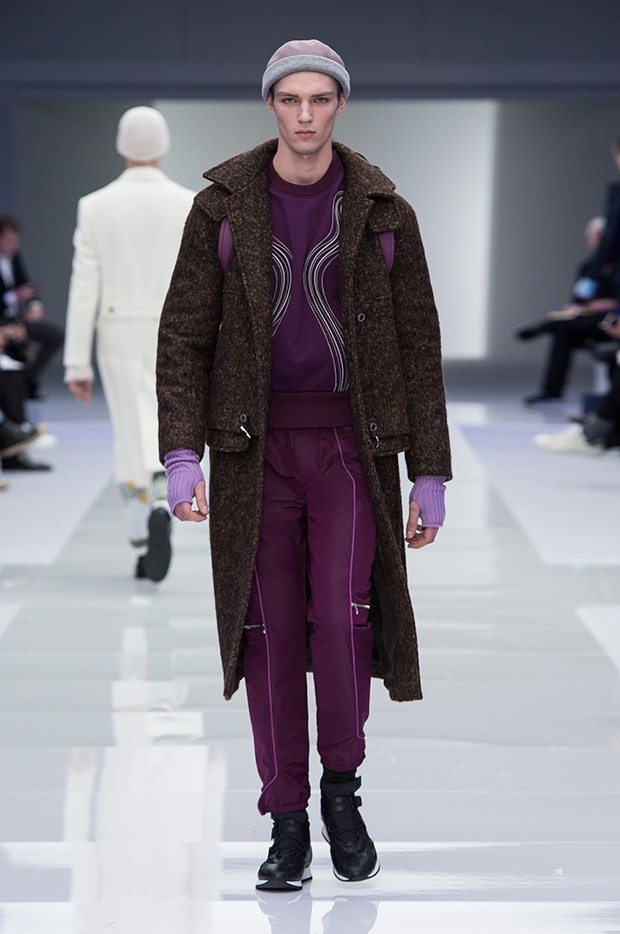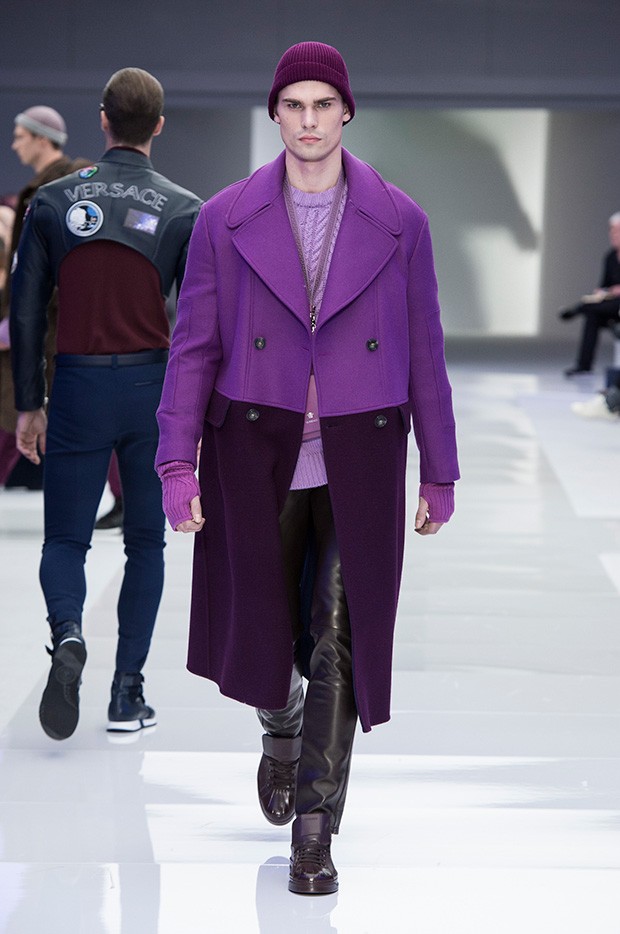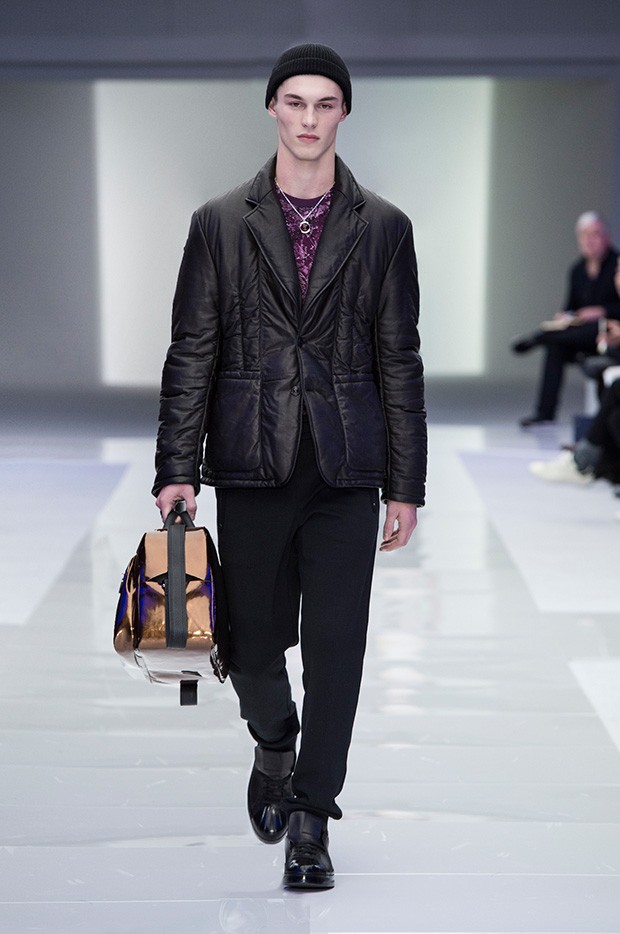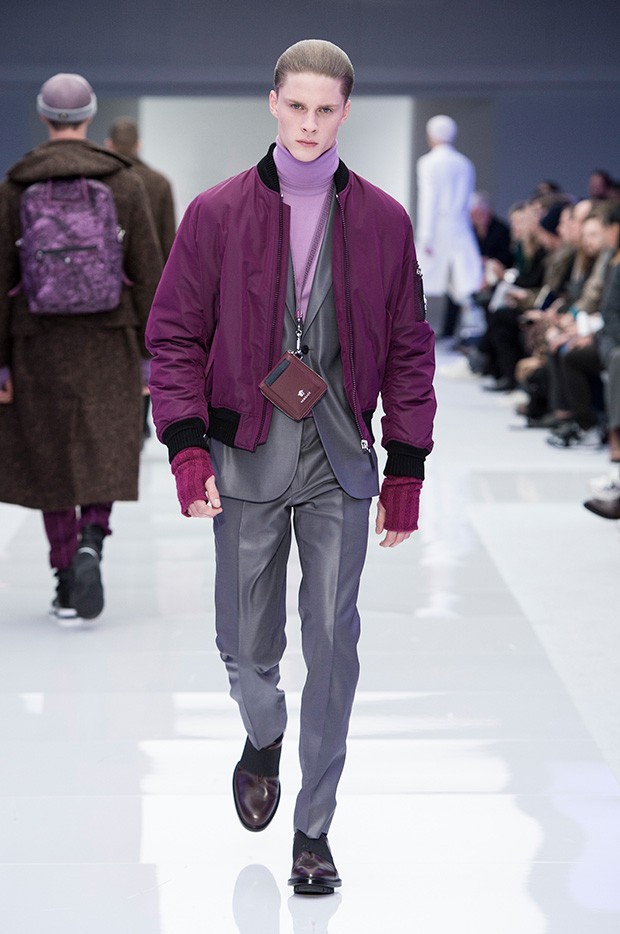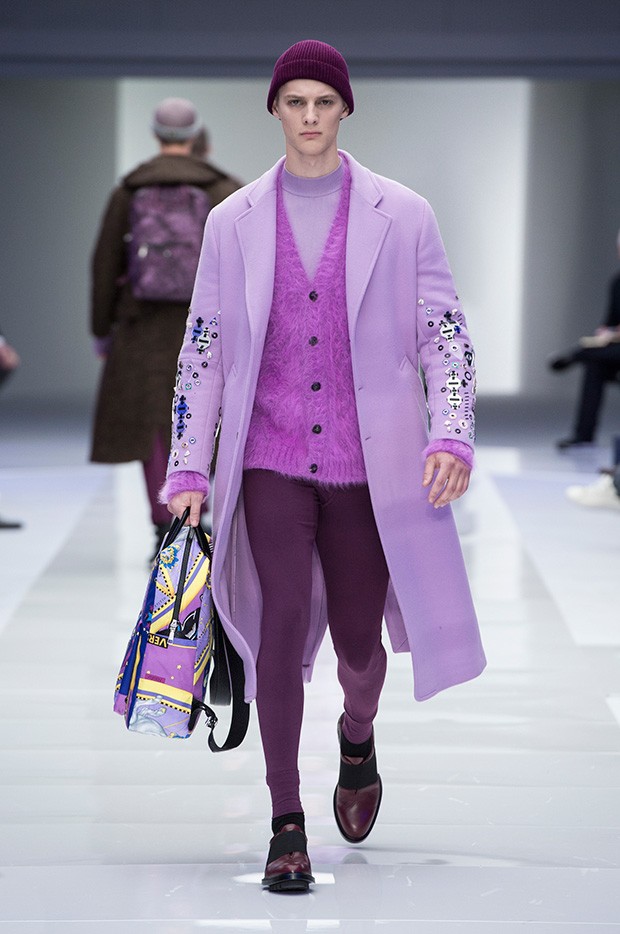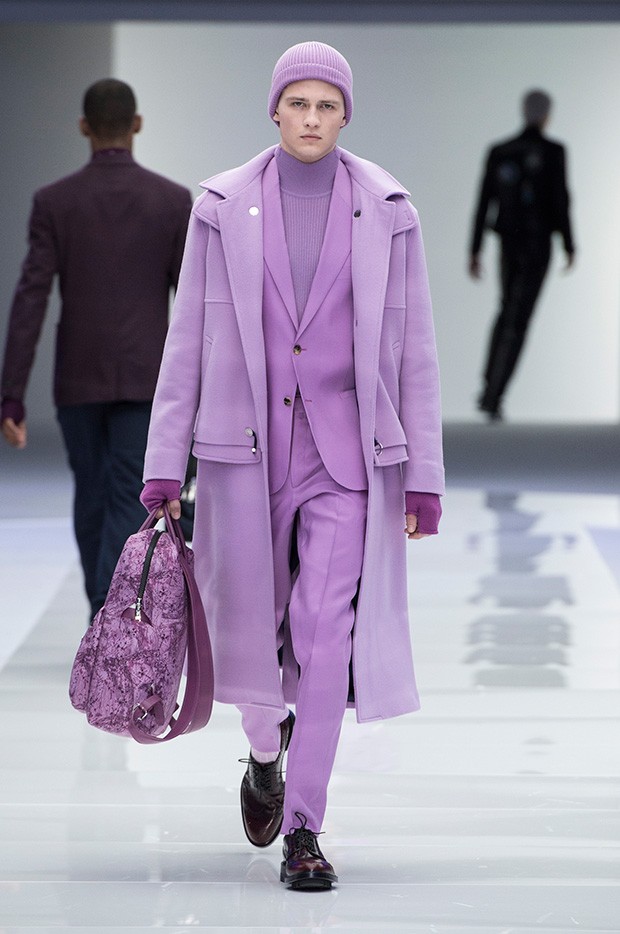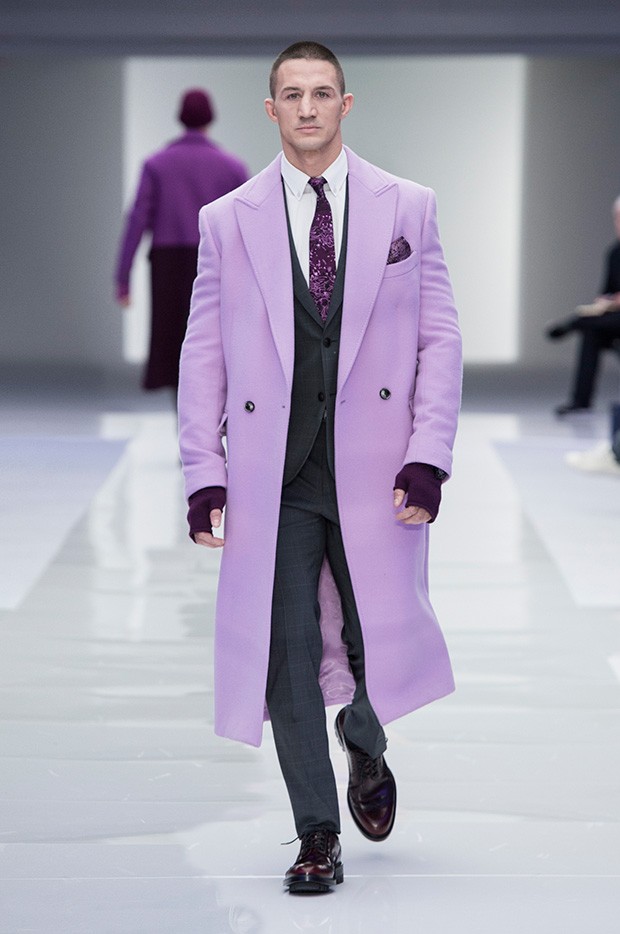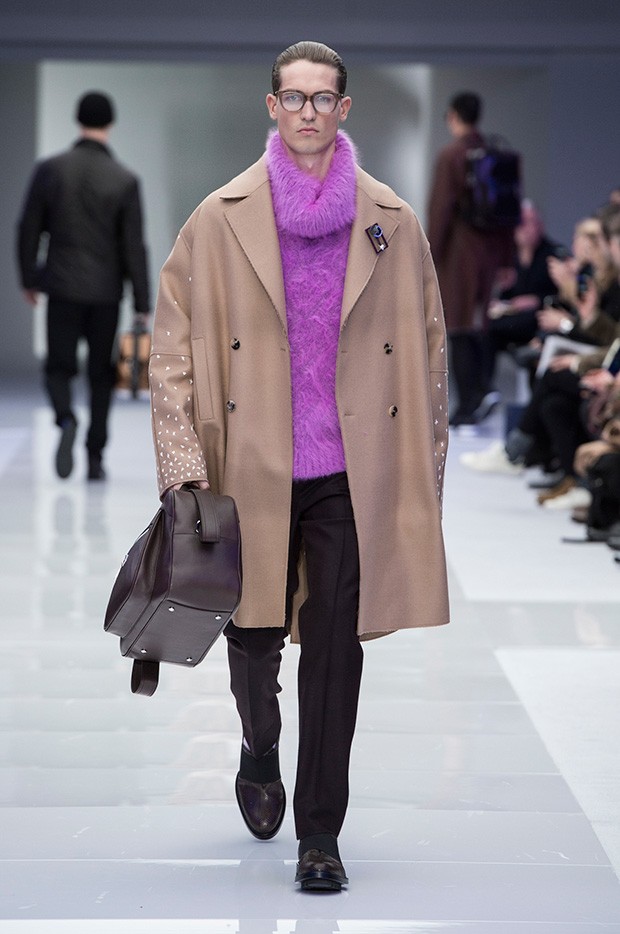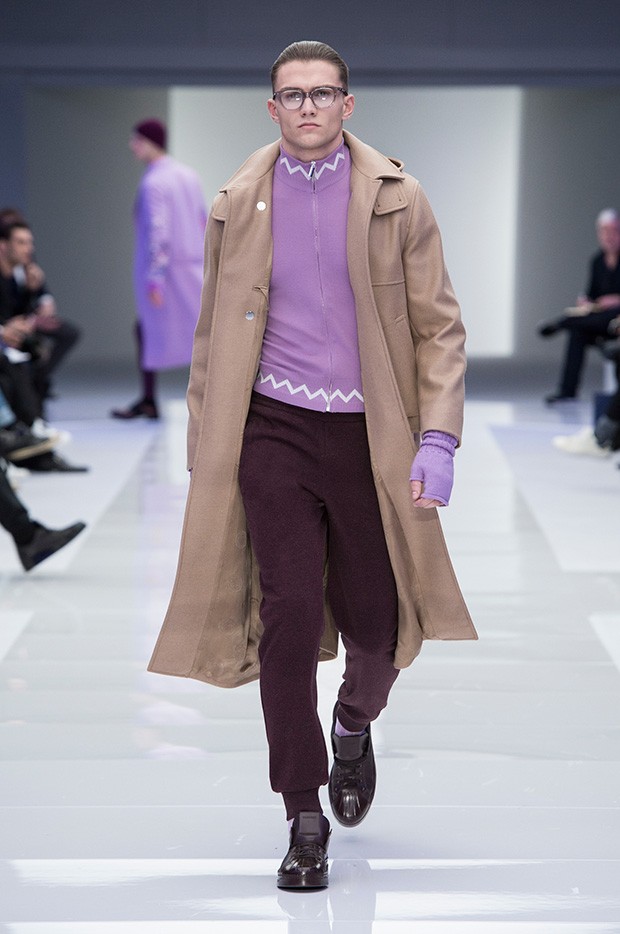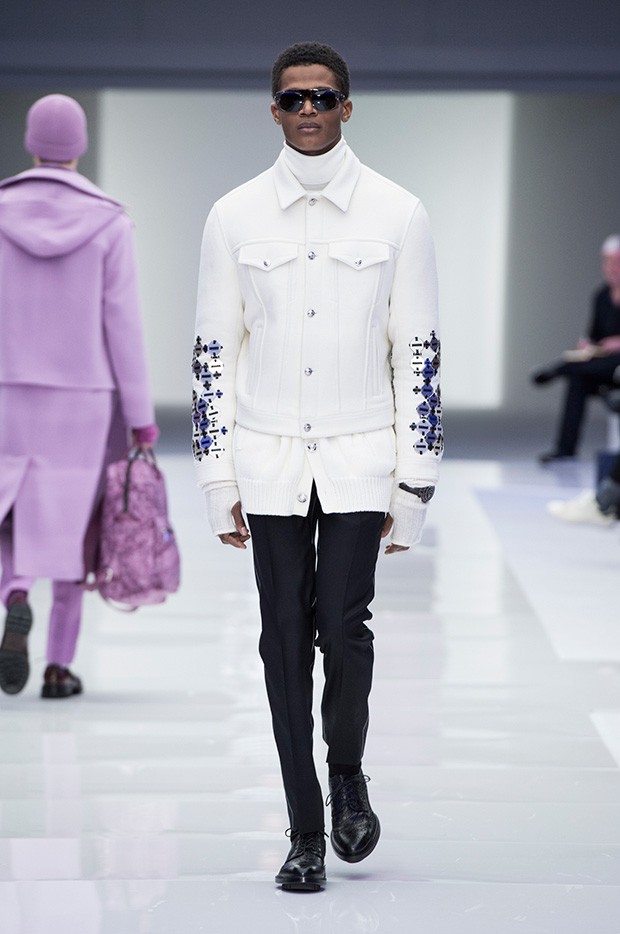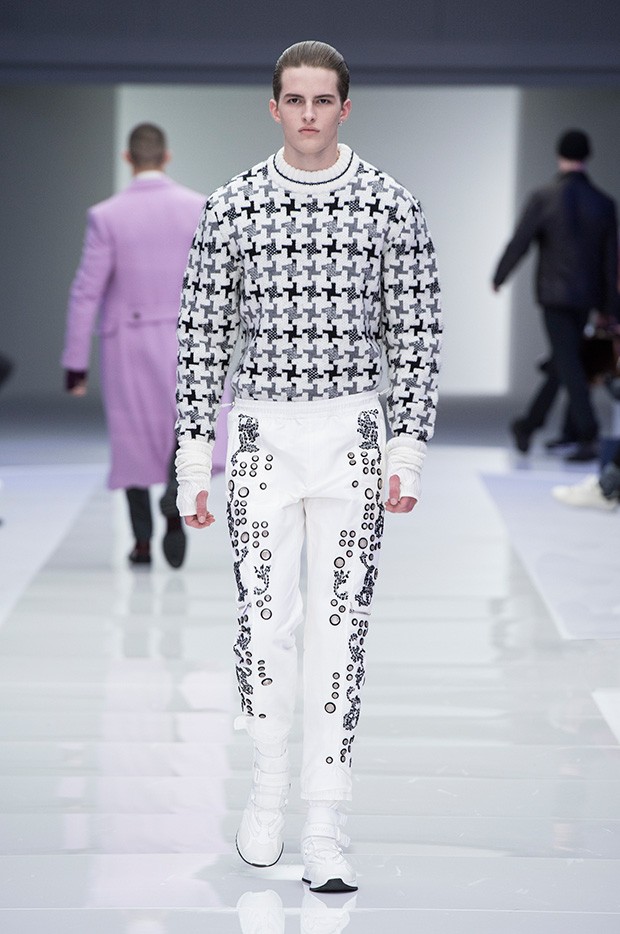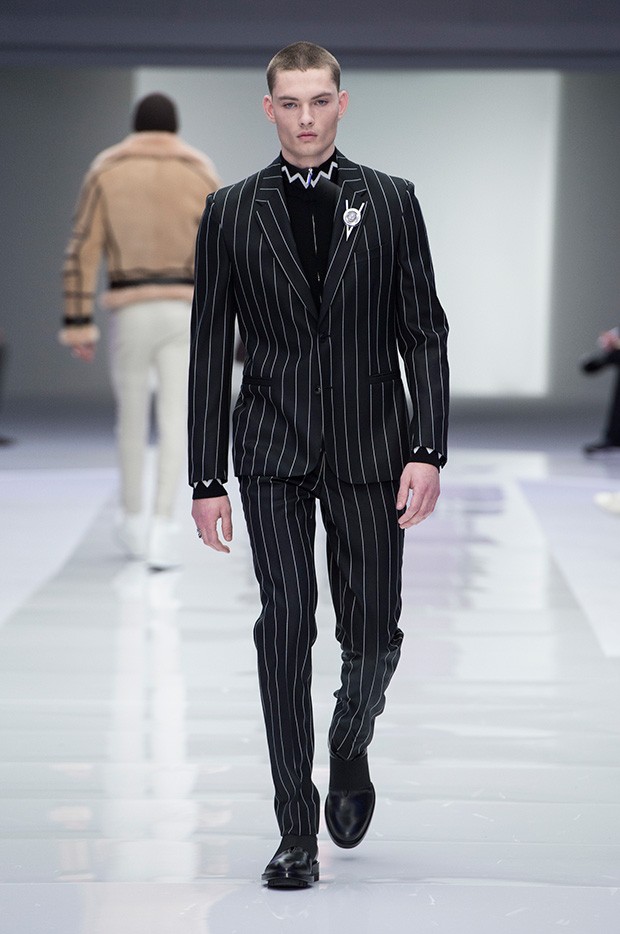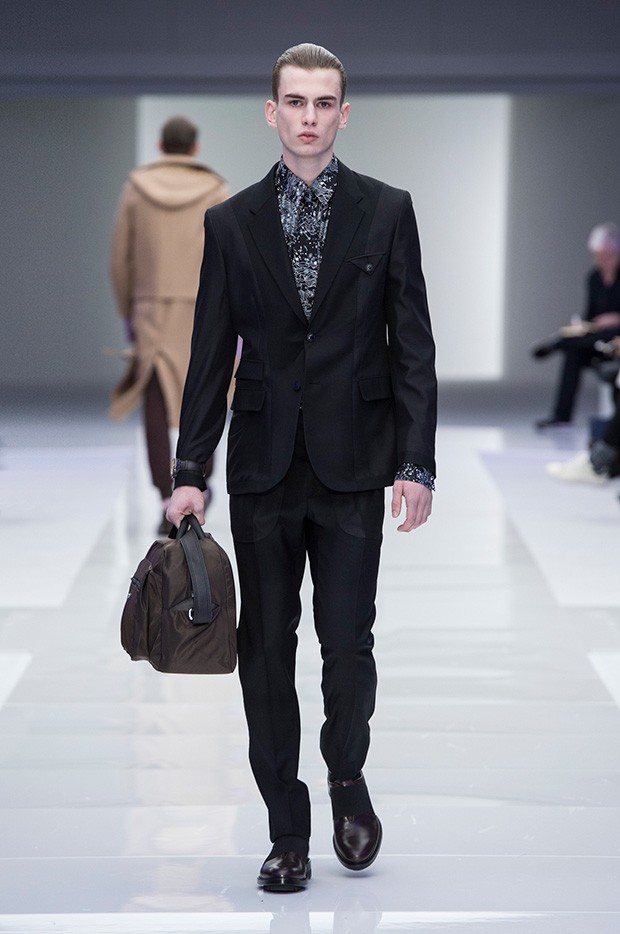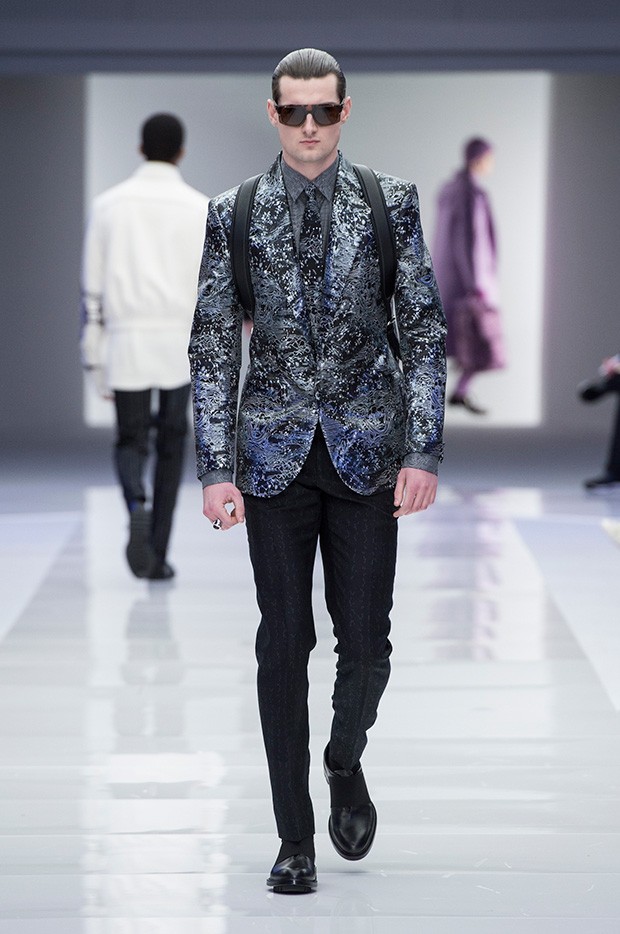 All Images Courtesy of VERSACE