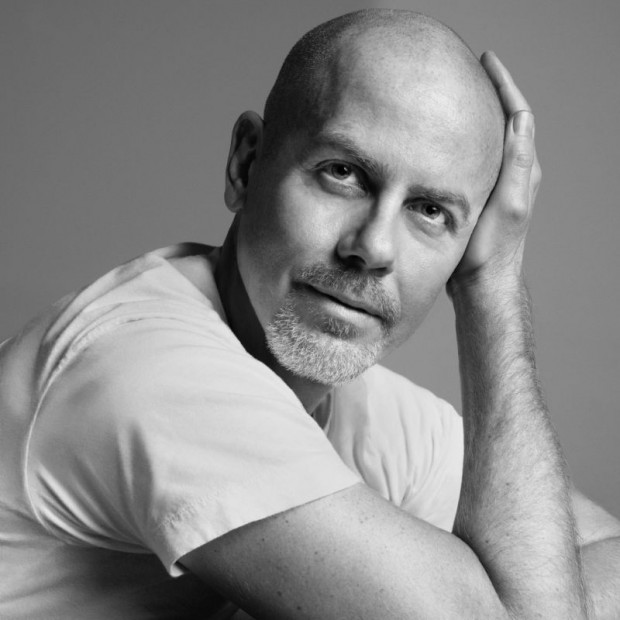 During almost a decade and a half at the helm of the menswear design team at the Calvin Klein Collection designer ITALO ZUCCHELLI has left his mark on the fashion industry. His celebration of menswear interlaced with contemporary has moved the trait of menswear forward. If you happen to walk down the street and ask who brought back the metallic trend this season, perhaps you should check the Fall Winter 2016 CK Collection by Zucchelli, one of the latest proofs of what a trend maker he actually is.
While today he is on his well deserved break after leaving his post at Calvin Klein when the label said goodbye to both Italo and Costa in April, Zucchelli was never shy of a good interview. Therefore we went through the pages of Esquire, GQ, Ports, BOF, Fashion For Men and Interview magazine for some of the best Italo Zucchelli interview moments:
A lot of us hear words like interesting and want to run the other way.
I know, but if people would try to be a little bit more open to it, they would find themselves enjoying a different spin on a very familiar piece of clothing. Let me give you an example: A couple of seasons ago, I did a suit jacket made from technical fabric. It felt good, it looked great, and it didn't crease at all when you sat or moved around. Look, I want to design clothes that are interesting, but I want people to wear them. I've found fabrics that were fantastic but were totally unrealistic. Too heavy or stiff. Nobody wants to wear that.
Esquire Magazine, US, year 2008.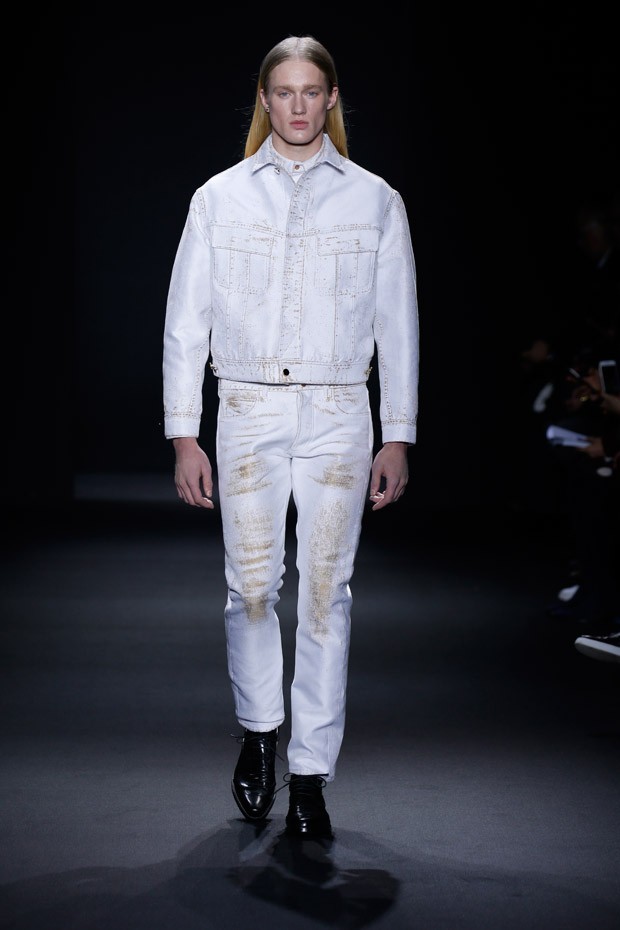 It's an obvious exception to the distinction you just made, but what do you think of Versace's menswear from the 90s, since his men were on an American scale?
I thought it was fantastic. It was the opposite of what was going on and it marked the moment of Versace's career when he enjoyed his greatest success. Sadly, he died shortly after. I see the 90s as a reaction to the 80s, which were about flamboyance and excess. You could design anything, even skirts for men. It would sell and people would wear it. Then came the Gulf War and we entered a major recession. Fashion in the 90s turned to purity. It was almost "non-design" – the opposite of 80s maximalism. But then, Versace became even more baroque. He was making people dream in sad times, you might say. Did I wear it? No, it wasn't for me. But, it was fun. He invented the super models. He worked with Bruce Weber and Avedon. He created the kind of excitement that fashion always needs
BOF Business of Fashion, year 2012
Italo Zucchelli on the benefits of his meditation routine:
I have to say, it has so many implications. It guided me to create, for example—and this is very important to me—a setup with my team, with the people I work with, that is happy. I have fun every day. The people who work with me work with me for twelve years, nine years, [because] we are in fun, we're here together. When you do a creative thing, it's so important, because then people will give you 100 percent. When you're working in an atmosphere that is conducive to being creative, to creating things—fashion thrives on that.
A lot of people that come to my office, the first thing they say is, "My God, this office has such a great energy!
Interview with Matthew Schneier for Style.com
So ending up at Calvin Klein was destiny? What do you think he [Calvin Klein] saw in you then?
Yes, I definitely would say that, but also because of what happened after I got here. I was going to leave after a year, and Calvin himself actually grabbed me and asked me to stay. He told me that he really liked what I was doing and that he wanted me to go on doing it. This was almost 10 years ago, but I think he could see that I was not trying to bullshit or give information that was filtered or that was hiding anything. He's smart, and he got it. He told me that he really liked what I was doing and that he wanted me to go on doing it. This was almost 10 years ago, but I think he could see that I was not trying to bullshit or give information that was filtered or that was hiding anything. He's smart, and he got it.
I really believed in the unfussiness, the timelessness, and the sexy attitude. And the most inspiring thing for me about Calvin Klein was how subversive the advertising's message was. That's what drove me in my creative process and also in my creating now. The new advertising campaign is Calvin Klein the way I see it today. It's also bringing back the kind of subversive element that I always saw in Calvin Klein's campaigns.
Talking to Tim Blanks for Interview Magazine, year 2010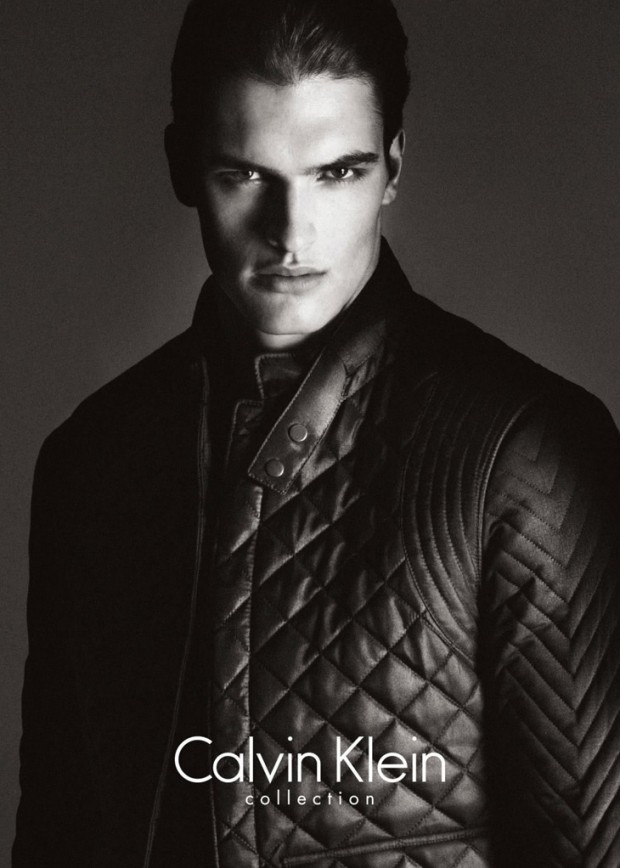 What kind of character flaws do you think have served you well in your work and in your personal lives?
I think I can be a little stubborn at times. But let's say, for example, you want to achieve something and you come up against obstacles – it can help to be stubborn, to persevere. When you find that you do achieve it through being that bit stubborn, it can be very rewarding.John: I am a perfectionist; I love perfection. Of course I am not perfect – I have lots and lots of faults, but that's probably why I like to try and achieve it. I get upset about small things but big things I don't because – what can you do?
Port Magazine Issue 4
You mentioned earlier that there's a sporty element in your collections and you've been doing that since the beginning. Now that athleisure is everywhere, do you feel justified in your vision or is it more like "hey, I've been doing this forever!"? [laughing] Fabric innovation is another anchor of every collection. Do you test new things in pre-collections that later show up on the runway?
More like the second option. I have been doing that forever, but I did it from the beginning because I thought always that that related very strongly to this brand. My perception of this brand, as a kid, was always of Calvin Klein as very athletic, healthy, clean. So that's what drew me in then, the Bruce Weber photographs, the cleanliness, all very American—that's what informed my vision. So in every collection there are those elements. With this pre-collection, I experiment to a level, like the camouflage or the herringbone, but I also keep an eye on the commercial side of things. When it comes to the runway, that's where I experiment more. But I always try to make sure that even if there is an element of experimentation, anything that goes on the runway can be worn.
Matt Sebra, GQ Magazine, December 2015
When you arrived at Calvin as creative director, you were not only talented but also a bit more human, no?
Calvin is very human! This is the misconception about him. When I met him for the first time we laughed the whole time. Actually this is where I felt home – it's paradoxical. It's very strange. He made me laugh immediately. He said, "I hate Milan. I'm from New York, I was friends with Andy Warhol, I did Studio 54!" We laughed the whole time. But what is interesting is that actually, because of my personality maybe, maybe also being Italian, I clicked very well with the American thing, that there is an ease to it, to culture, to the way of designing clothes, and even in Calvin himself. He's Calvin, he's an icon, he's a living legend, but when I work with him he's always extremely approachable – more approachable than Jil [Sander] actually , in a way, as a person. There is an ease to it and so, in that sense, I really clicked very well with New York and the ease of the American culture in that sense.
Milan Vukmirovic, Fashion For Men Issue 05