Quirky Fashion Ideas Celebs Experimented Which Looked Cool
|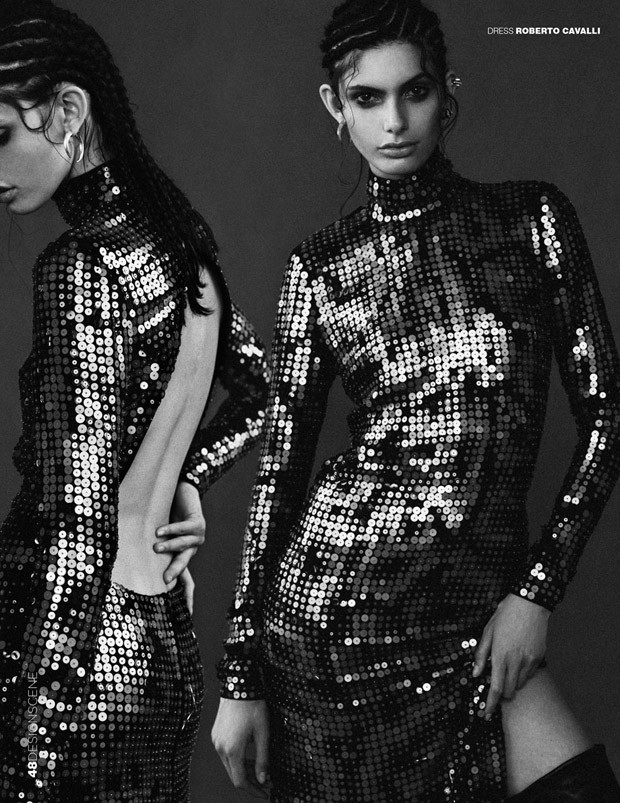 Celebrity fashion is often innovative, timeless and elegant. Most of the A-list superstars have signature looks that are easy to replicate, but which don't make your heart jump a beat. But luckily, we also got the quirksters. These are the people who have a style of their own – a unique and fun way to dress up. Whilst not every quirky fashion idea is worth your focus, we've rounded up the celebrity experiments that worked. (image from: Giulia Mannini for Design SCENE Magazine by Dennison Bertram)
Lampshading
Lampshading fits the quirky celebrity trend well; it's funny and stylish at the same time. Lampshading refers to the look where you were a pair of over-the-knee boots with a board hemline. The hemline should reach right above the top of the shoes.
Who's responsible for bringing this look to the wider public? Unsurprisingly it was the Kardashian-Jenner clan. They've often pair tall boots with sweatshirt dresses. But it's not just the Kardashian-Jenner's that are at it; Kate Moss is also a big supporter of lampshading.
If you'd like to try lampshading this spring, find cool boots at JustFab and get your oversized sweaters from Pretty Little Things.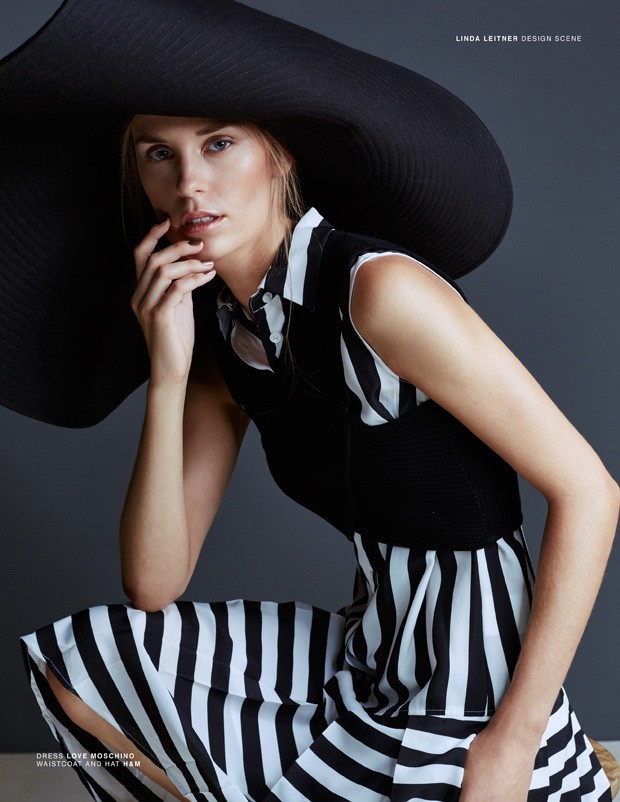 Monochrome by Linda Leitner for DESIGN SCENE
Black and White
The classic colour combination can be quite a quirky look. It's best used by combining different geometrical patterns with stylish cuts. For example, a staid uniform of black and white can look astonishingly fresh and yet timeless.
The master of black and white look is definitely Janelle Monae. But other big names like Kristen Stewart and Ashley Benson have also been spotted in beautiful monochrome looks. Little Black Dress is definitely a shop to check for recreating a monochrome look. You could also check out different black and white designs at H&M.
'Ugly' Platform Shoes
Now whether or not you find the platform shoes ugly or not, the chunky new design has definitely caught the attention of the fashion world. Big brands like Birkenstocks and Adidas created their own chunky platform shoes and celebrities have fallen in love with this quirky look.
Miranda Kerr has often paired her 'ugly' platform shoes with a laid-back dress. She also likes to keep the colours synchronized, often choosing an elegant white as her go-to colour.
Get your platform shoes from shops such as Zalando, Missguided and Schuh.
Spirit of Now by Antoine Larochelle & Rima Chahine for DESIGN SCENE
Brightly Coloured Hair
The days are gone for blonde hair being the favourite colour among celebrities. Quirky hairstyles have taken over and celebs have turned bright pinks and neon blues into adorable and rather elegant look.
First, you naturally have to mention Katy Perry, who's had more bright colours than you can remember. Then there's Nicki Minaj. It's fine to name extravagant singers, but have other celebs taken this trend? Well, last summer actress Jenny McCarthy sported a quirky pink hair!
If you don't want to spend money on colouring your hair at the hairdressers, you could find discount hair colours at Boots. Blue Banana website is specialized in bright hair colours, so it's worth checking out.
Almost Naked Dresses
Celebrities have always liked to flaunt their talents – we mean skin – and the previous year has seen plenty of quirky dresses in this category. The almost naked dresses can at first glance seem unappealing and tasteless, but many of them are actually rather elegant and good.
Beyonce's sparkling dress in the Met Gala on May last year was breathtakingly extravagant and cool. Jennifer Lopez also wore a glamorous red dress that left little to your imagination. Perhaps the quirkiest dress of them all was Nicky Hilton's white dress with strategically placed sheer panels!
While it's hard to get your hands on a diamond dress such as Beyonce's outfit, you can add this look to your wardrobe. Most retailers have stunning collections of revealing evening dresses. Check out Miss Selfridge and Pink Boutique, for which there are great voucher codes available at VoucherBin to save more on your shopping.
Playful Pins
Something a bit easier to copy on your everyday look would be the quirky pin trend. Celebrities are including fun clothing pins in their shirts, jackets and dresses. The pins come in a variety of different designs, making it an easy accessory to include to your look whether you are a hippy or a tomboy.
Actress Carey Mulligan included a number of quirky clothing pins to her light blue suit at the 2015 ELLE Women in Hollywood Awards. Male celebrities have also sported the trend. Pharell Williams, for example, has been a frontrunner in creating this quirky look.
You can find pins from websites such as Pintrill. They are often also available at accessory stores like Pink Boutique and Accessorize which is also quite a massive store chain. Celebrities can sometimes be boring with their style or a little too outrageous. But occasionally they find that sweet spot of fun and stylish, which is great to copy.
Let us know about your favourite quirky celebrity fashion ideas in the comments!