Minx presented their Spring Summer 2017 collection on the 29th of June 2016, the second show day of Mercedes- Benz Fashion Week Berlin. Being significant for this collection is the easy- going, casual, sporty yet feminine approach of its looks. It is a collection that can be worn for various occassions. The range of looks is multifarious, for example we noticed feminine, strapless blouses that were paired with a casual, loose trousers. Furthermore the mix of pieces contained strapless shift dresses, hooded blousons, over- sized shirts, maxi skirts, drainpipes, chemise dresses, umpteen A- line dresses, a coat with shawl collar, a satin coat, a gown made of satin, evening dresses and various floor- length dresses.
One of our favourite looks was a modern suit with shawl collar that was paired with a casual, loose pants. To underline the feminine silhouette, a belt was added. A clutch in dusky pink and made of smooth leather, underlined the elegant character of this outfit. Absolutely astonishing!
See more after the jump: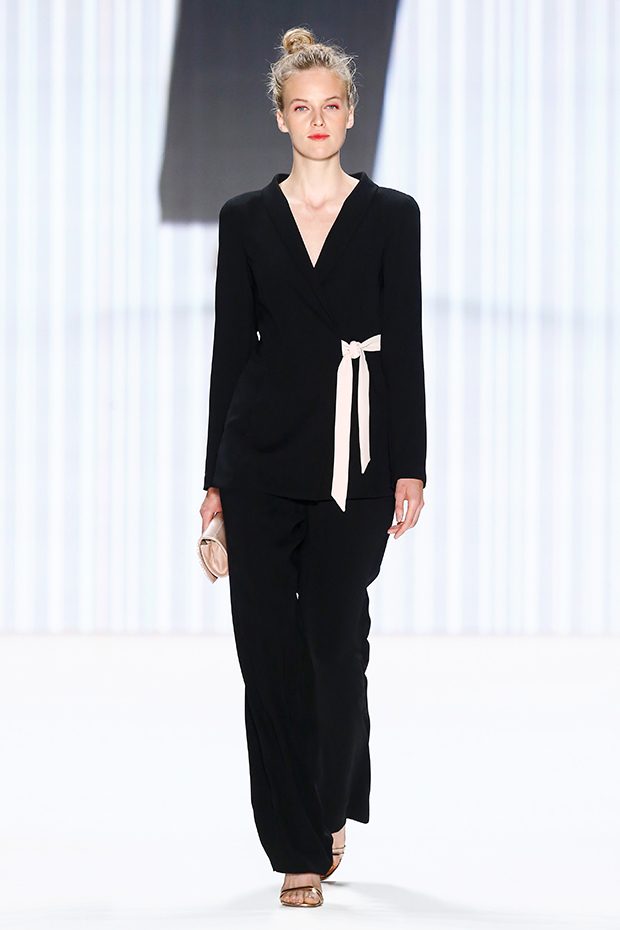 For that collection, Eva Lutz used a mix of different materials, such as chiffon, smooth leather, jersey, suede, rayon- jesery, linen, comfort- stretch, satin. In addition to that, delicate tulle was used in several looks.
Her colour choice consisted of charming candy hues, such as dusky pink and baby blue. But also more restrained, classy tones were very present in this collection, such as night black and sheer white. Grey and brown gave the outfits their very urban- chic character. In addition to that colour palette, mesmerizing metallics, such as rich gold and silver gave many of the floor- length gowns and A-line skirts their glamorous touch. Statement necklaces underlined that glamorous touch.
Worth of mentioning is also the fact that a plus- size model was presenting two outfits. That choice can be seen as a message to celebrate feminine beauty: women of all sizes are beautiful!
The hair of the models was worn pinned- up, the make- up was kept fresh and natural, with a soft touch of apricot on lips, eyes and cheeks.
We will definitely keep an eye on Minx by Eva Lutz and on all upcoming collections.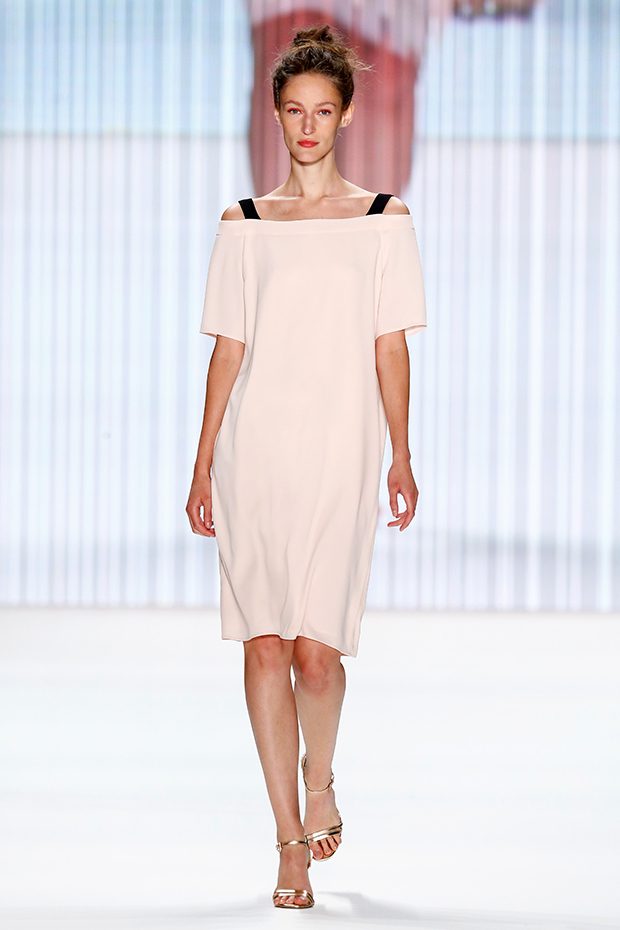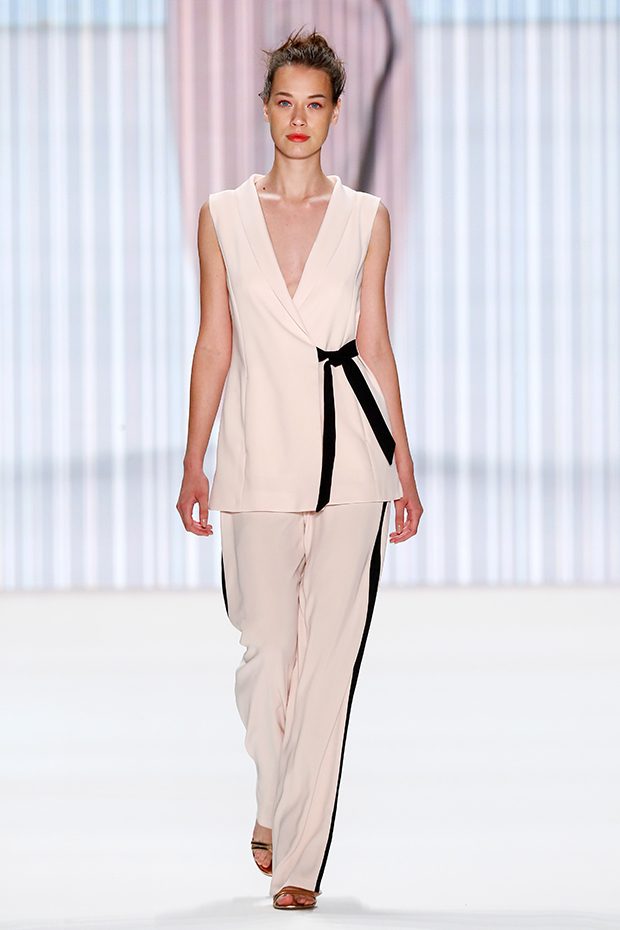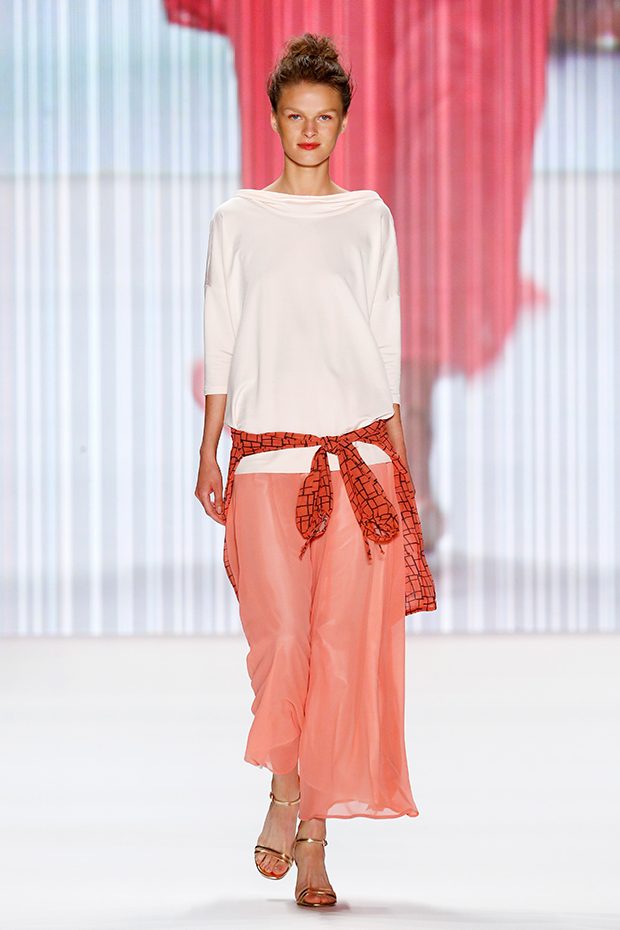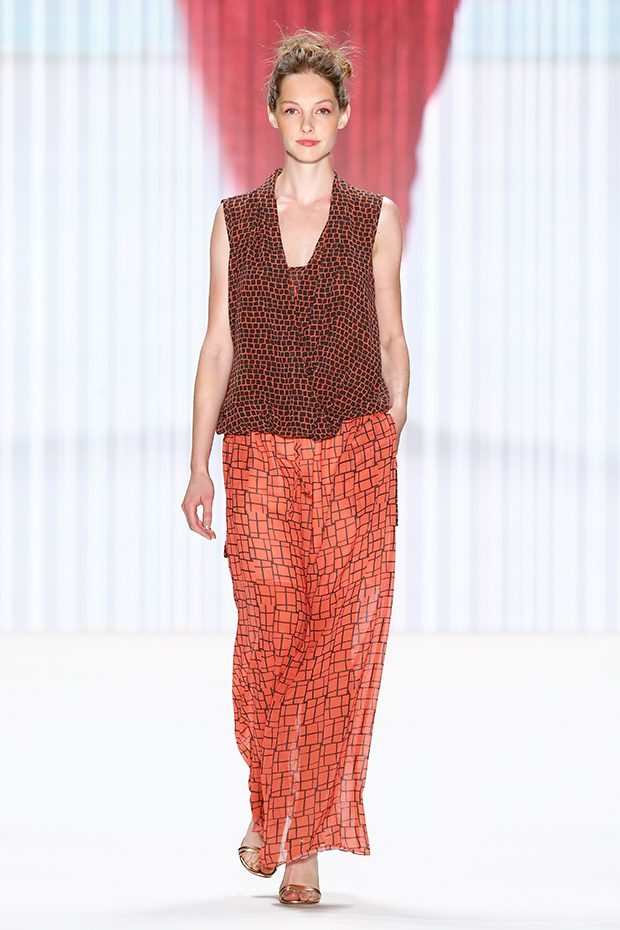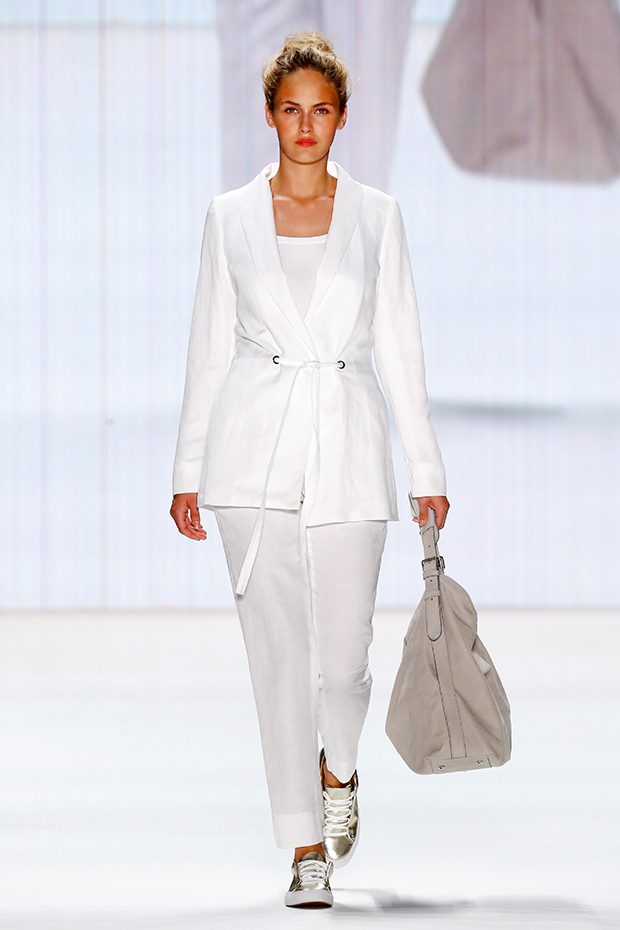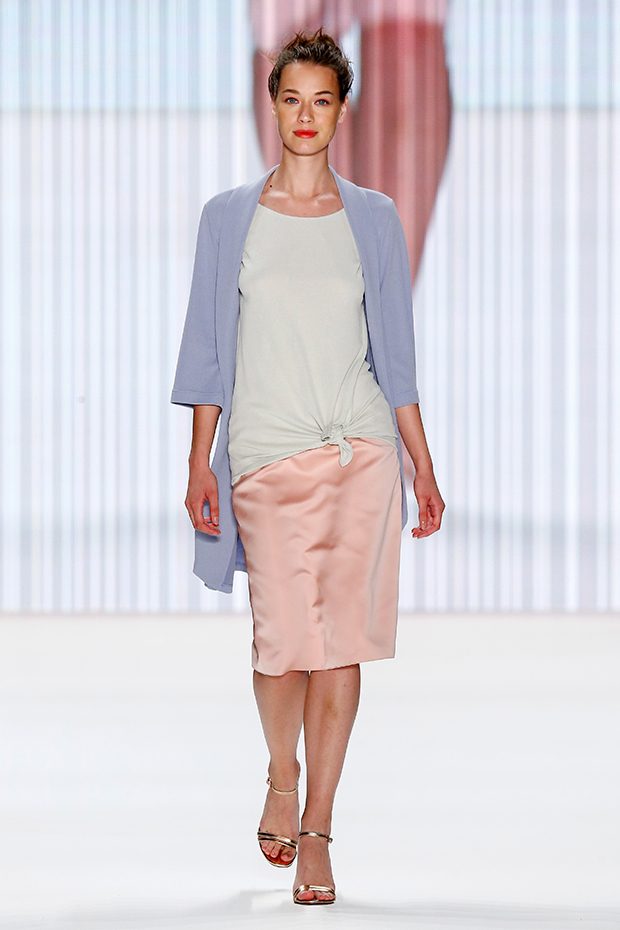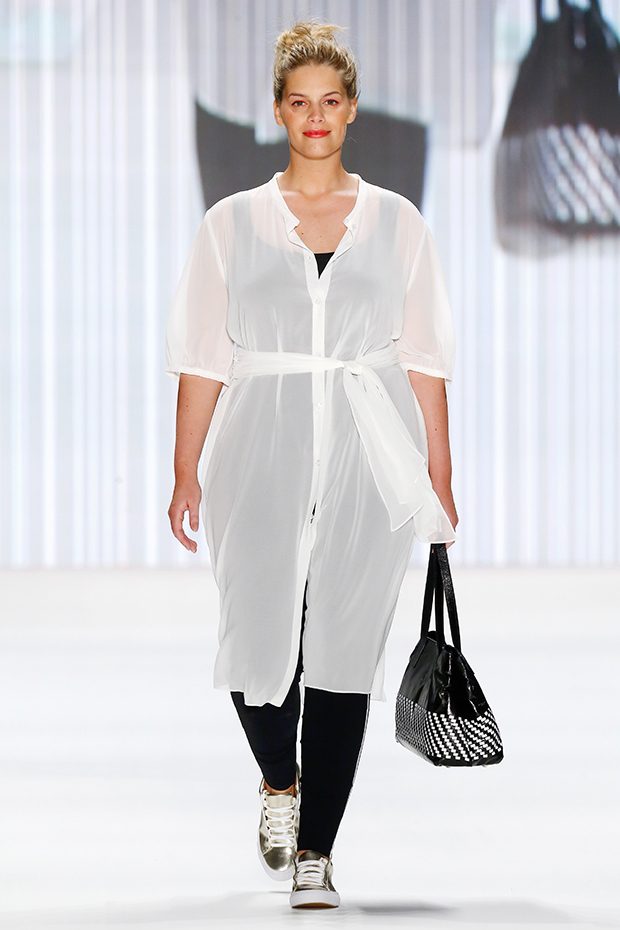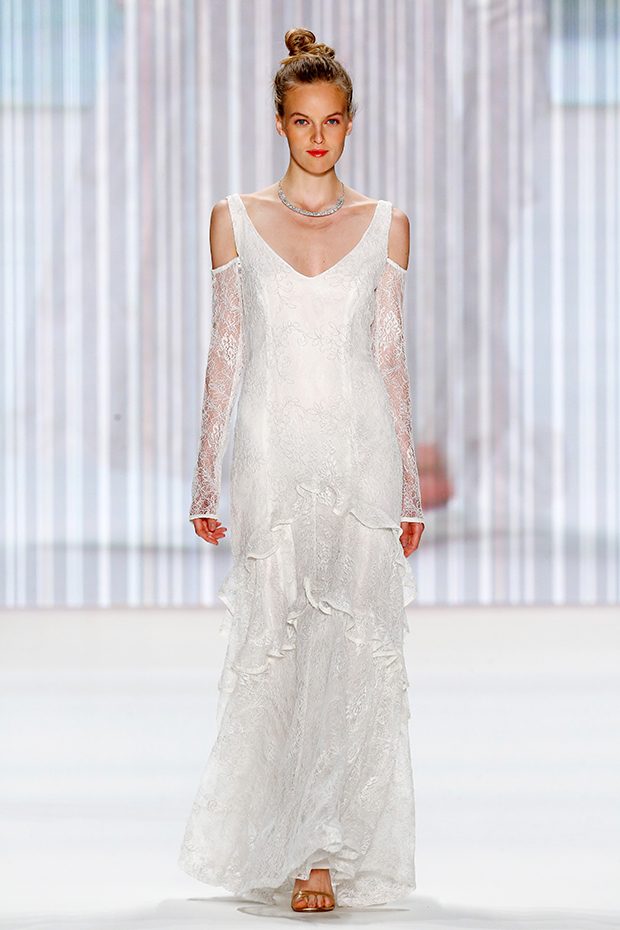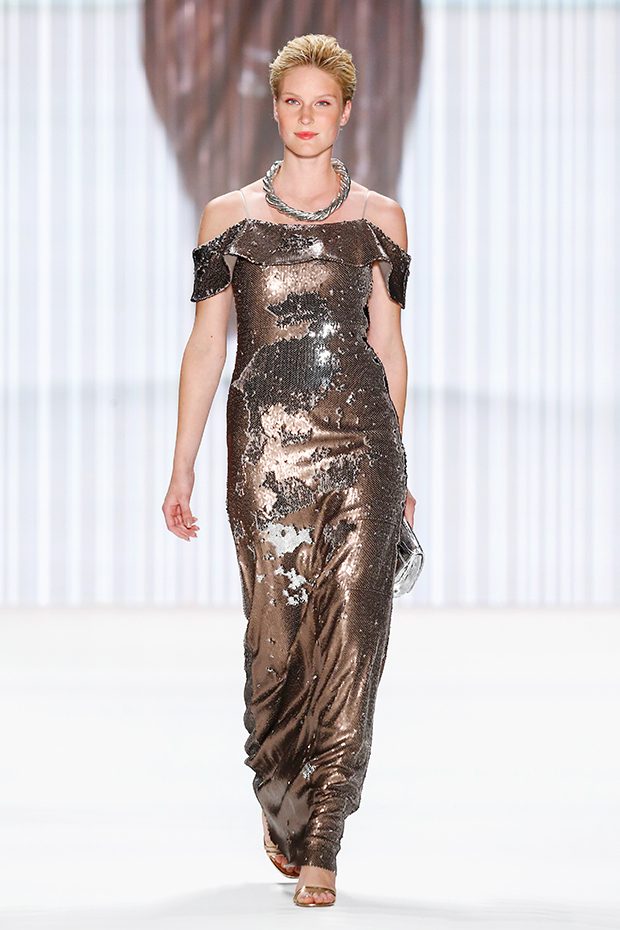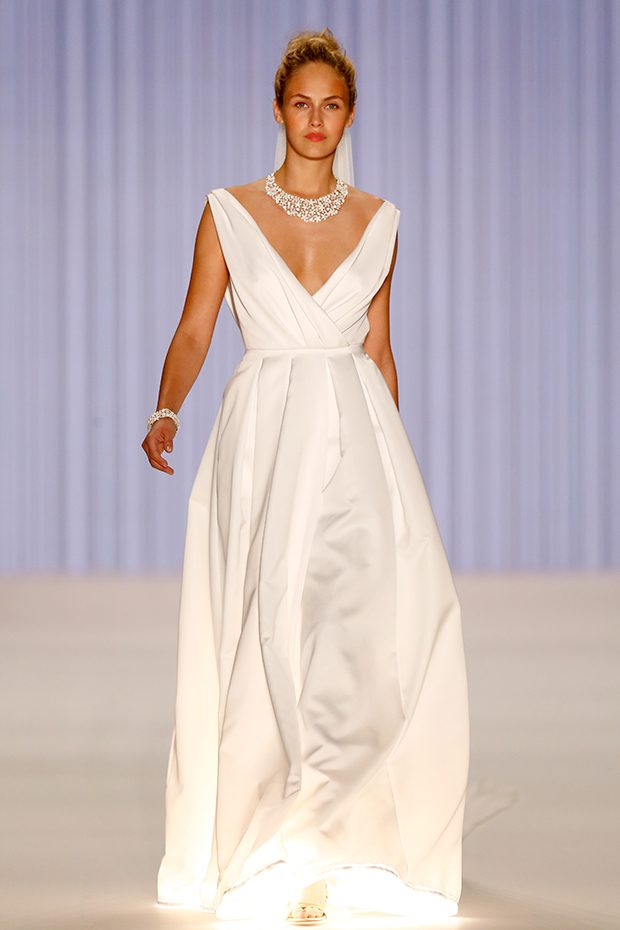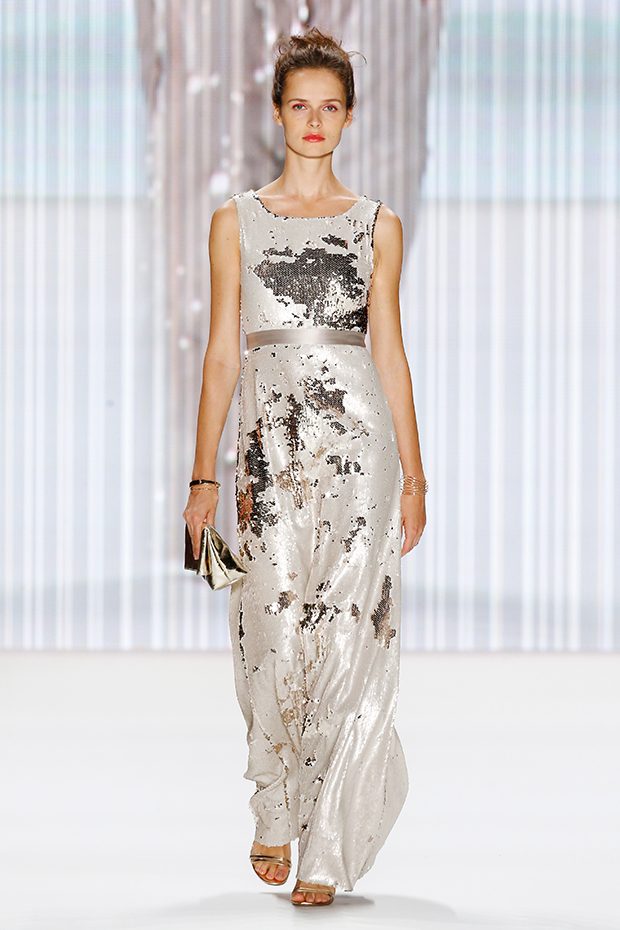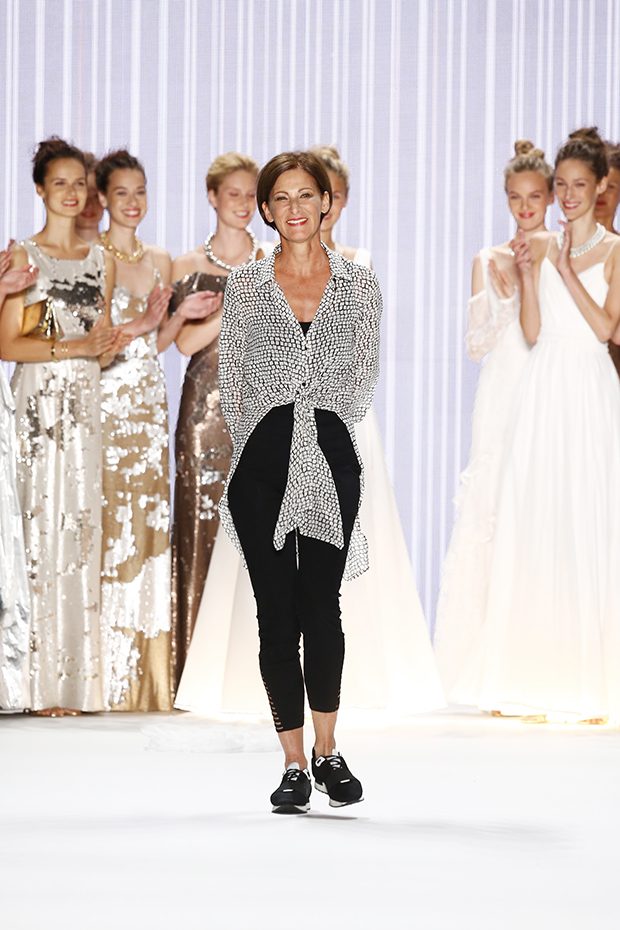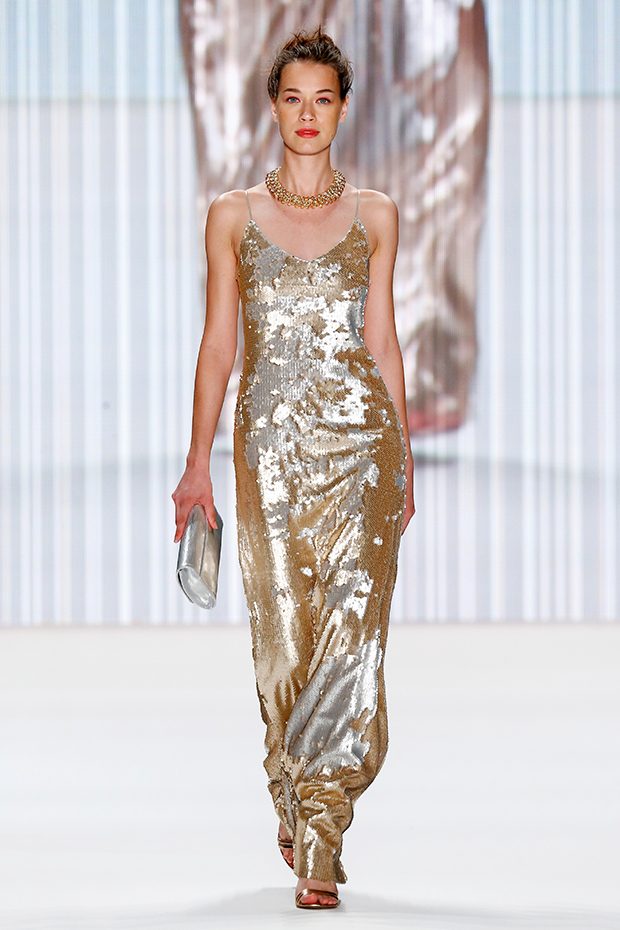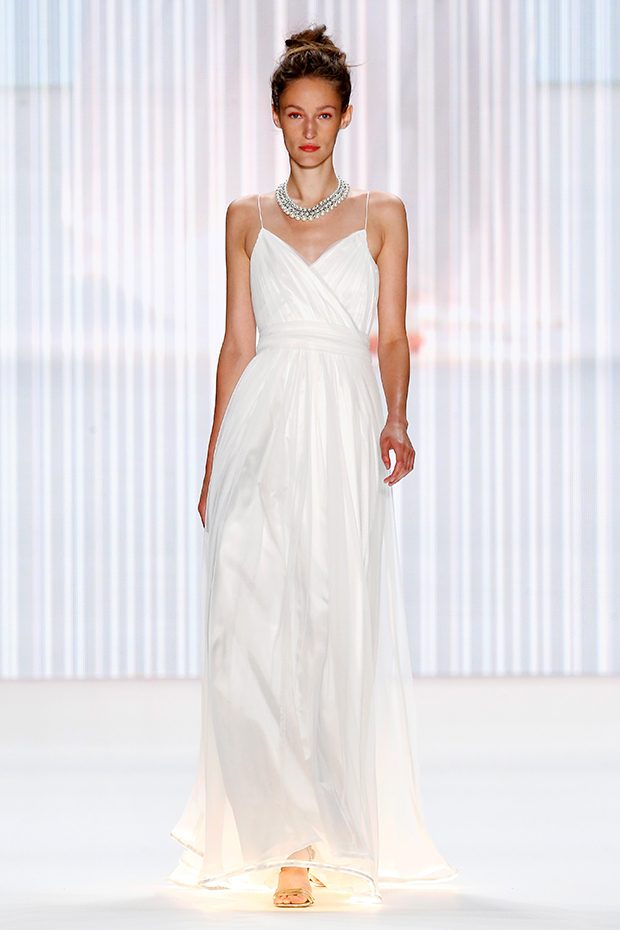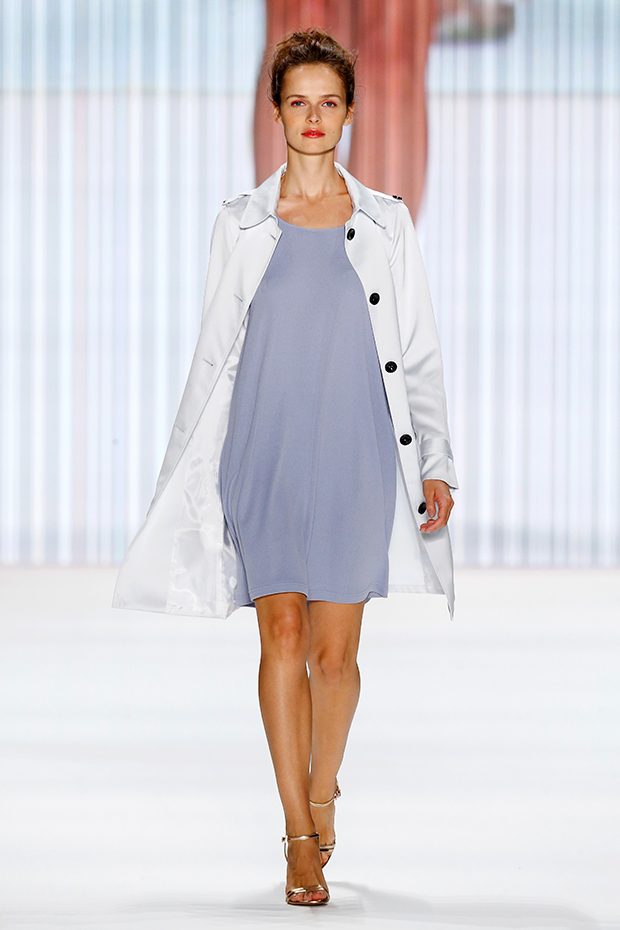 Photo by Peter Michael Dills/Getty Images for IMG
Review by Sussan Zeck for D'SCENE Magazine