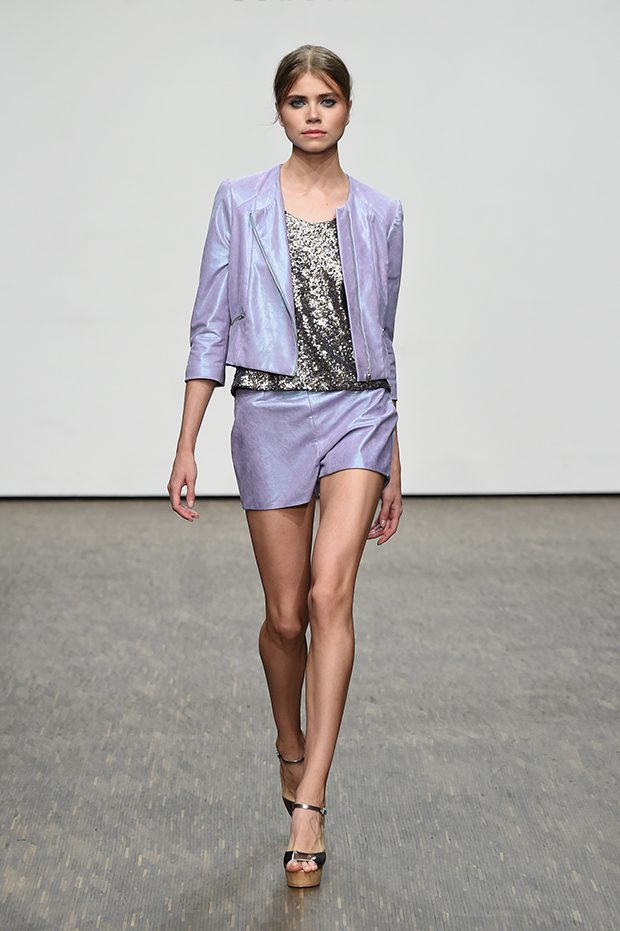 Berlin- based label Sammler Berlin presented their Spring Summer 2017 collection titled "Côte D' Azul" on the 1st of July 2016, the last show day of Mercedes- Benz Fashion Week Berlin. As location, Stage Me Collectors Room, in the charming area of Berlin Mitte has been chosen. It sparkled, it shined, it felt so glamorous and bright, it felt so refreshing and full of life: it felt just right.
As you might assume by the collections' title, Rebecca Sammler took her inspiration from the colourful underwater world of French Riviera. In fact her mesmerizing material choice was a pure jollification and expressed pure joie de vivre. It reminded us of the blithe french lifestyle; easy- going like a day on the French seaside. Therefore this collection is made for the cosmopolitan woman that celebrates femininity and does not take herself, nor her life, too seriously. The whole collection is an ode to femininity and uniqueness. Rebecca Sammlers' preferrably floating fabrics are enduringly flattering the womens' silhouette. Endlessly elegant! In addition to that, lavish lace, precious pleats and smooth sequins were shown. That material choice underlined the lighthearted character of this charming collection. Summer time, and the living is easy…do you dare to sparkle and shine?
Read more after the jump: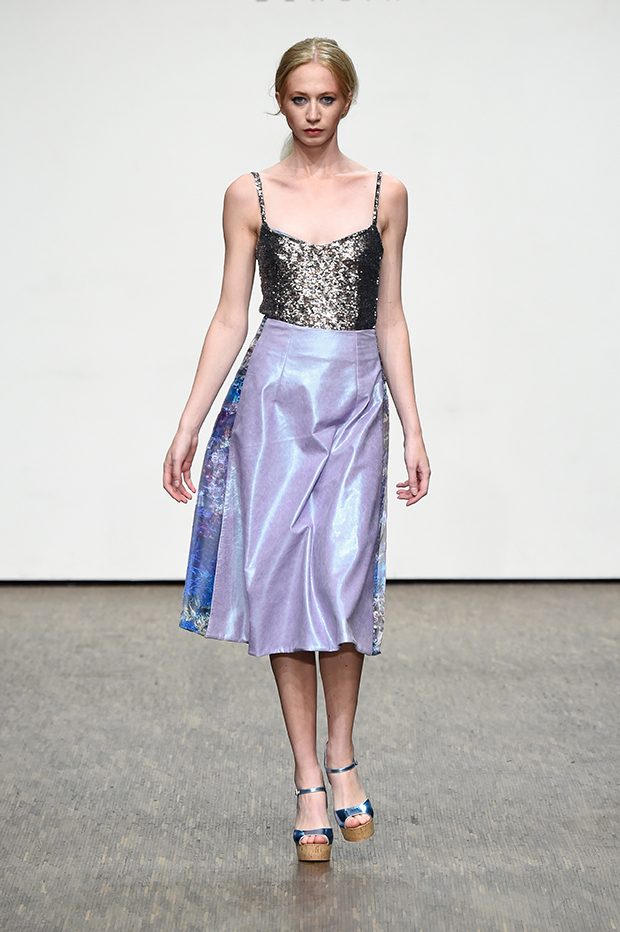 Her colour choice seemed to be made for the modern mermaid and ranges from ocean hues, for instance turquoise, azure, coral to candy colours, such as sky blue and salmon pink. In addition to that colour palette, sundry metallic tones were seductively sparkling and shining, such as rich gold and silver. Certain of the looks were shown tonal, in others two tones were paired. The dressmaker did not pair too many colours in one look. Therefore the overall image always stayed very clear. Absolutely astonishing!
Cut- wise, most of her creations were figure- accentuating and worn floor- length. But also a shorts with a matching jacket could be noticed in one of her looks.
The hair of the models was worn back, with middle parting. The make- up was kept rather natural, worth of mentioning is the fact ocean hues are used as eye- liner. Shoe- wise, wedges in metallic hues underlined the unique, sensual character of her pieces.
We will definitely keep an eye on Sammler Berlin and on all upcoming collections!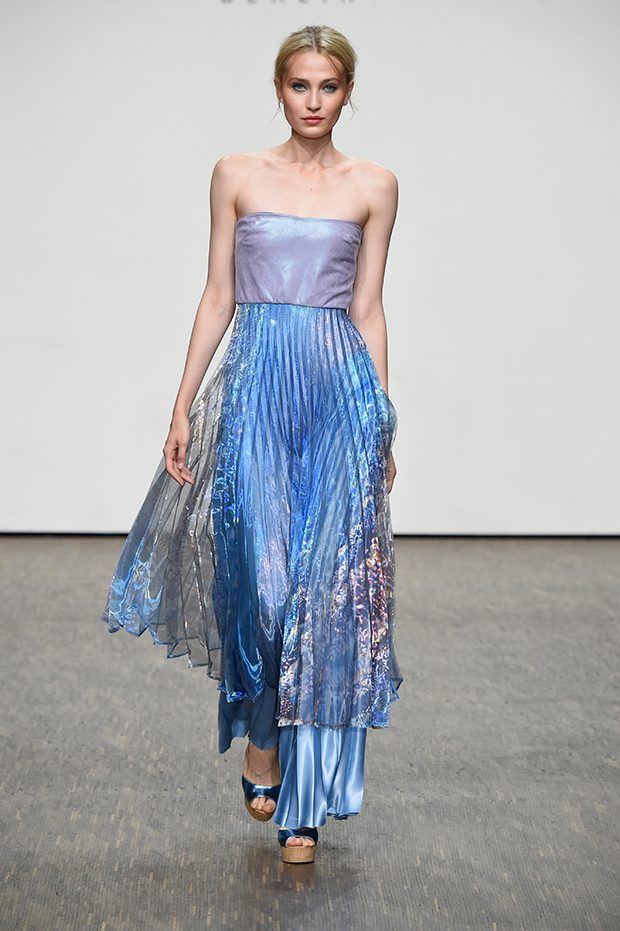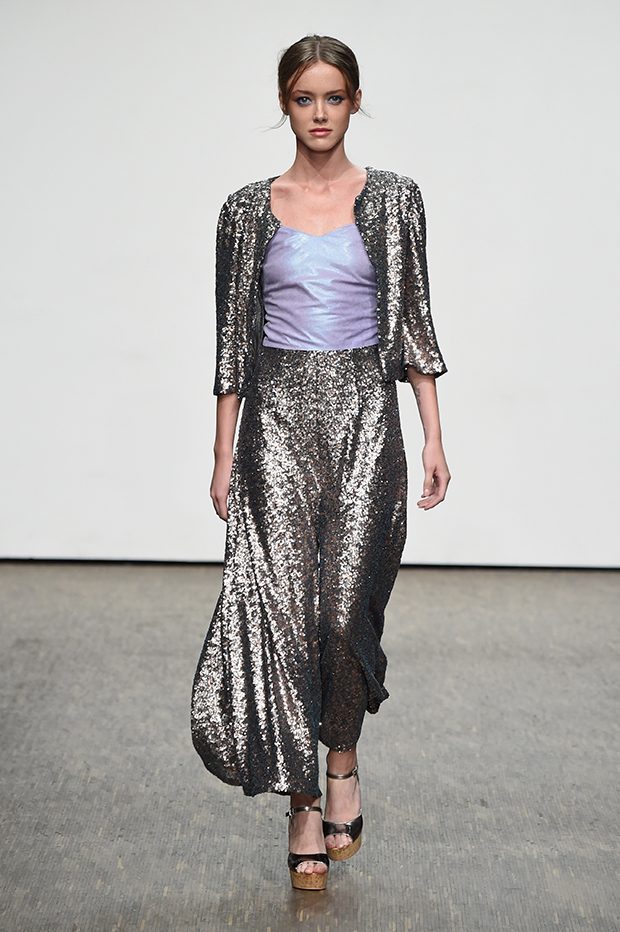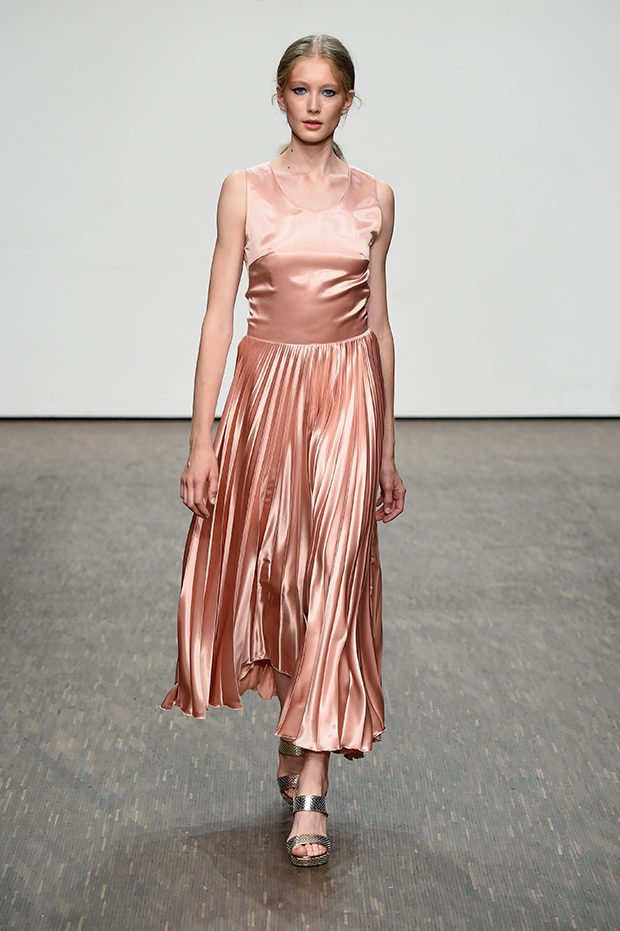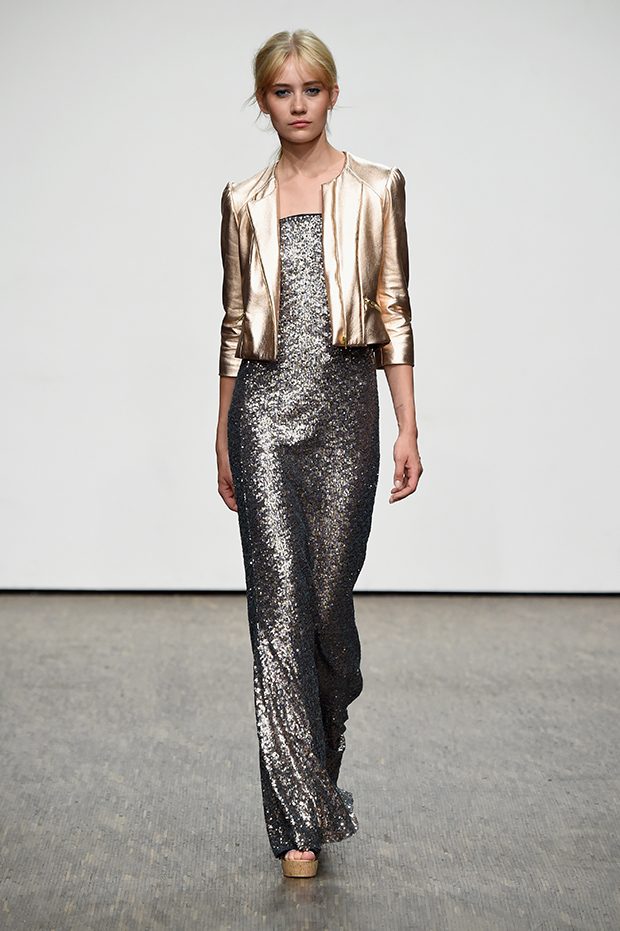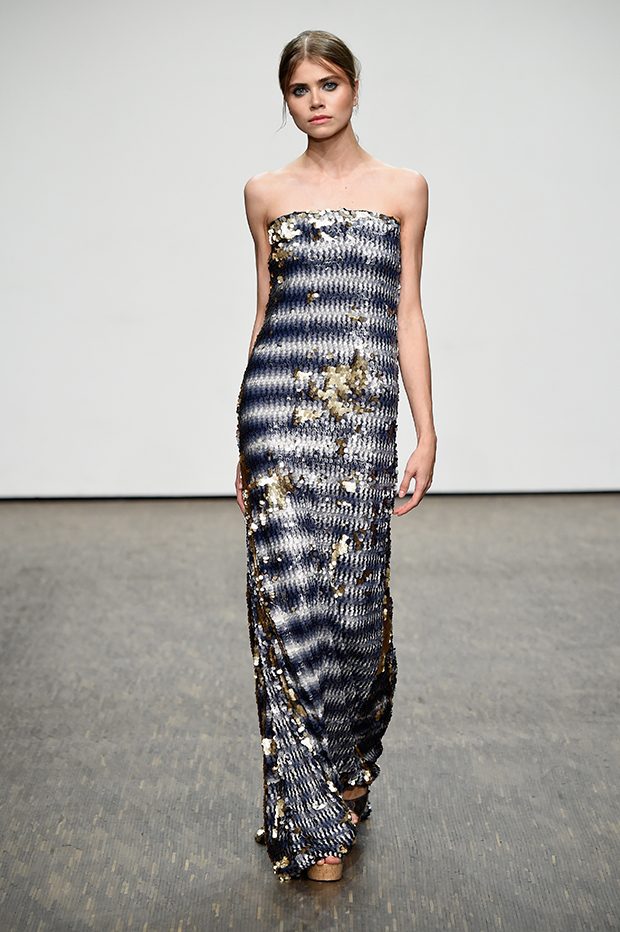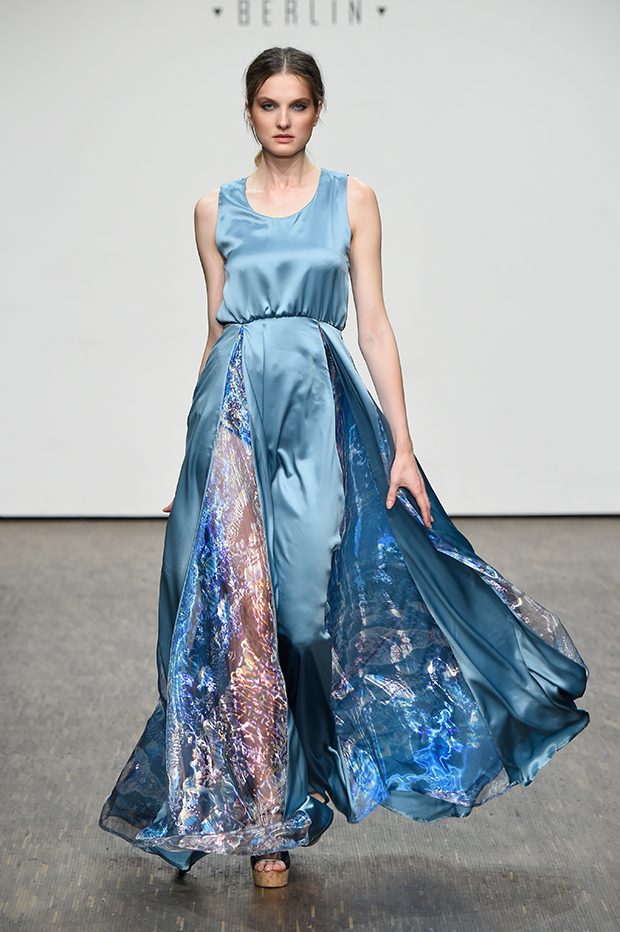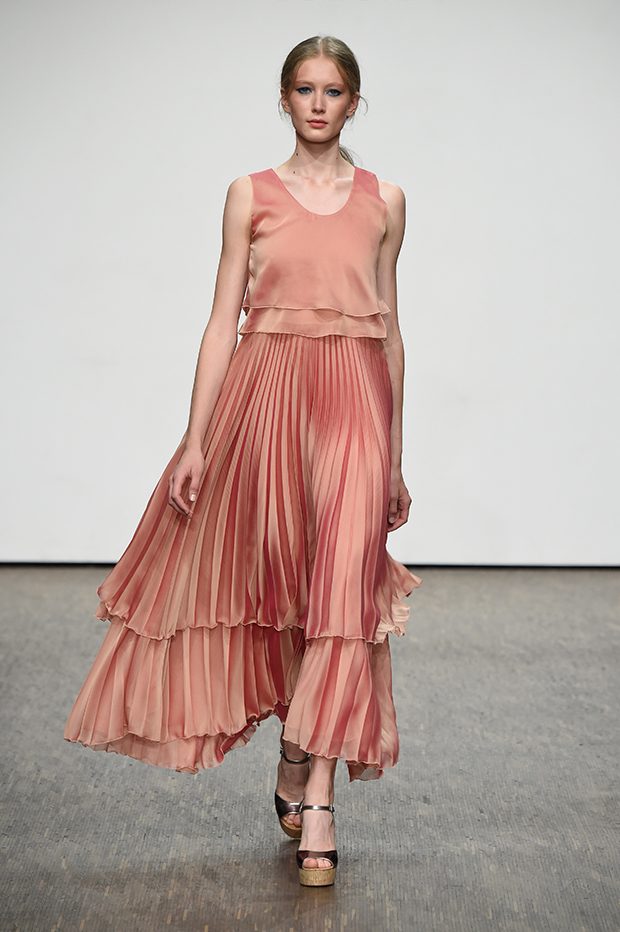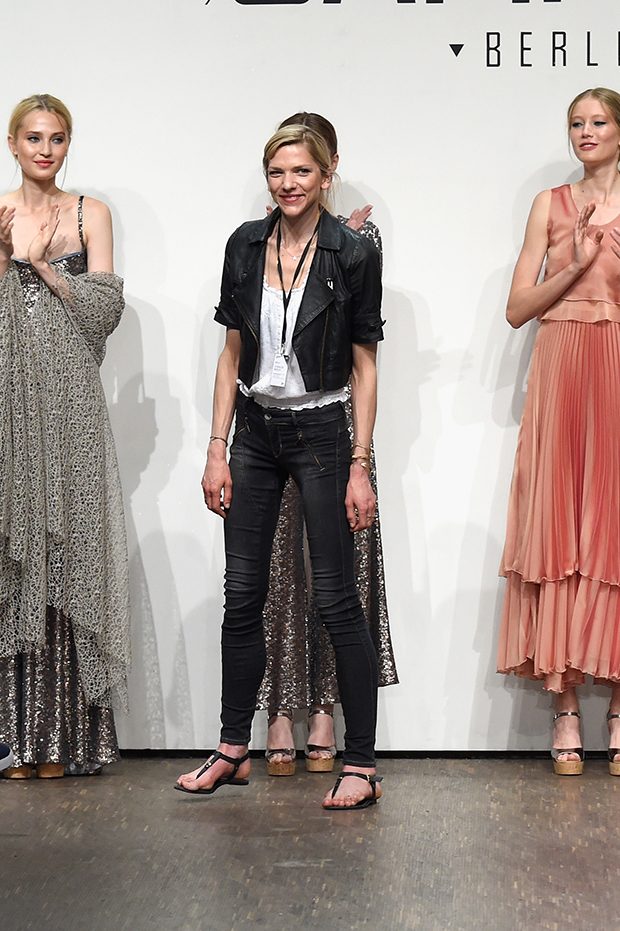 Photos by Victor Boyko/Getty Images
Review by Sussan Zeck for D'SCENE Magazine