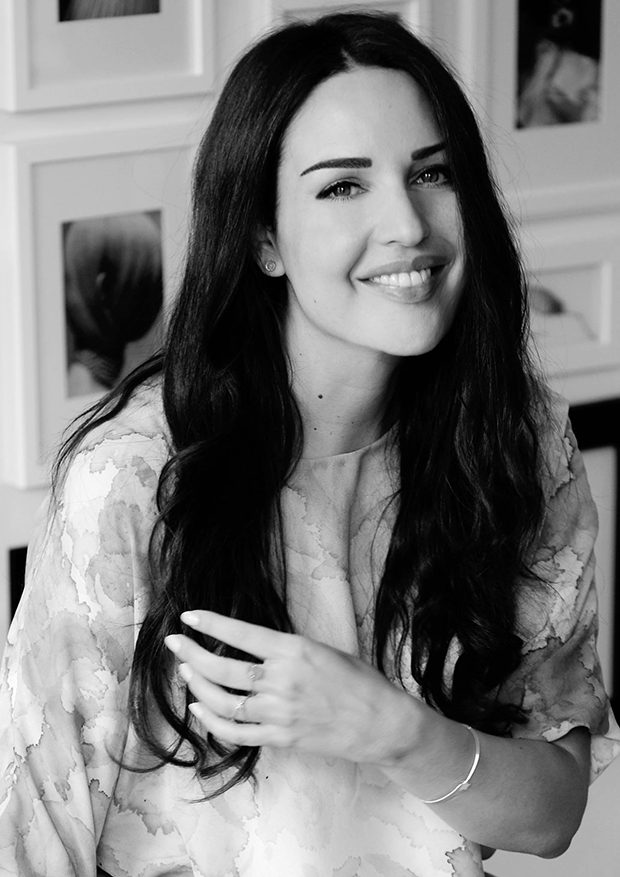 DORHOUT MEES is part of the new generation of designers ready to take over the fashion scene, she is already a regular on the PARIS FASHION WEEK schedule. To talk the trials and tribulations of starting an independent label, inspiration and upcoming projects, Dorhout meets up for an interview with DESIGN SCENE Fashion Features Editor KATARINA DJORIC.  (Photo by Liselore Chevalier)
You worked as a designer for Bruuns Bazaar and Tommy Hilfiger. How did you come to start your own label?
I always knew I would. But also I was very aware of how tough it is, as well as how naive I was in the beginning on many fronts business wise. I had to learn about all the other sides of what it means to run a company. Not only look at the business from the creative sides.
So I was working towards it ever since I can first remember, but I took my time to learn and look around first, before jumping in the deep end.
Read more after the jump:

What was the first piece of clothing you ever designed?
A dress I think… or it was a top and a skirt that belonged together… I can't be sure, as I was only 7 years old. So maybe 'designed' is a bit much but I made it. Painted my first print on it, and wore it proudly so in a sense you know… [laughs]
What are your favorite colors and materials to work with and why?
I love natural materials such as silk, wool and cashmere, I think the reason why is pretty self explanatory.
Colours… I love all colors. Don't have favorites but I tend to have a base of DorhoutMees colors that are soft, such as white palettes, pinks and grey nuances. And then each collection has its own color selected to specifically fit the theme or story from the moodboard.

What makes your style stand out from the crowd?
It is feminine and elegant, but also created to flatter the form of female body. To make it stand out, accentuate it in the right but not obvious way. And at the same time I like to tell stories with the collections. I think it is this combination and the balance between them that makes it unique.

What is femininity according to you?
Femininity is so many things… but for one it is being able to show your vulnerability and use it as a strength, because that is what it is to me making it very powerful.
So, how would describe what elegance is?
Well, elegance to me is a combination of what a woman wears, how she manages to wear her outfit with ease and the way she moves in it.
It should come easy, make her feel beautiful, but not restrained. It's somewhere in there.
Then what is that one piece you think every woman should have in her wardrobe?
Black pencil pantaloons, a white blouse, black heels and a trench coat…. Oh you said one..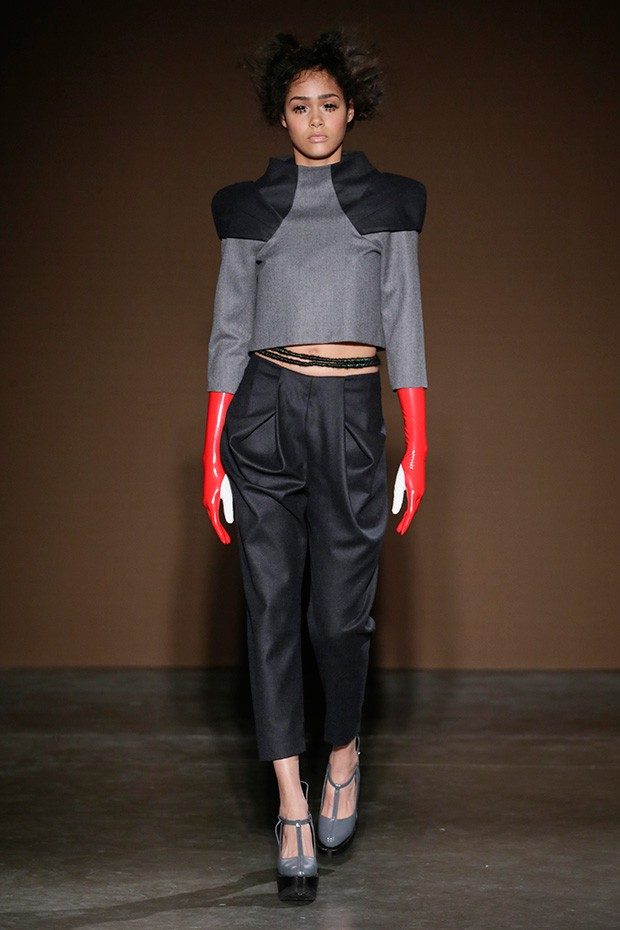 We saw Lady Gaga in DORHOUT MEES COUTURE. Who do you want to see wearing your design next?
I always love dressing somebody that has such a creative freedom and uses fashion as one of the ways to express that. That is what Lady Gaga does, so I loved dressing her… Therefore for m it is more about that then dressing a celebrity in particular.
Who is the perfect DORHOUTMEES woman?
An independent woman, who knows what she wants out of live and is pursuing it without apologising.
Do you think fashion can still influence society?
Yes, I think it is always linked to each other, but it is also the other way around. I do not think this will ever change. The way how that happens will forever fluctuate, however that is off course what fashion is it is always changing.

What is your stand on fast fashion and the relentless copying of young designers by clothing giant industries?
It has been going on forever. I think as a young designer you have to be creative in the way that you find ways to grow as a brand, so it becomes clearer your work is yours.
Meanwhile you think, there is so much more where that came from so… the copying, you really can't get stuck trying to change that.
Let the world know why you have a right to exist as a brand and have something new to say. Then find a way to stand your ground.

As a young designer, what is the most important lesson you have learned so far about fashion?
That I had to toughen up if I were to survive. Owning and running your own business has nothing to do with creating something beautiful. Although you do have to be creative, however in a completely different way. And it is tough, you have to fight for your place to exist.
What are your next projects?
Right now I just came home from the states where I was lucky enough to be nominated for the International Fashion Film Awards, and won 'Best Picture' for the last film I directed, to open my show in Paris.
I am working on the new one this month, and will open my second international show in Paris this coming Fashion week end of September.
For more of the designer visit www.dorhout-mees.com
Images from Dorhout Mees Fall Winter 2016/17 Collection