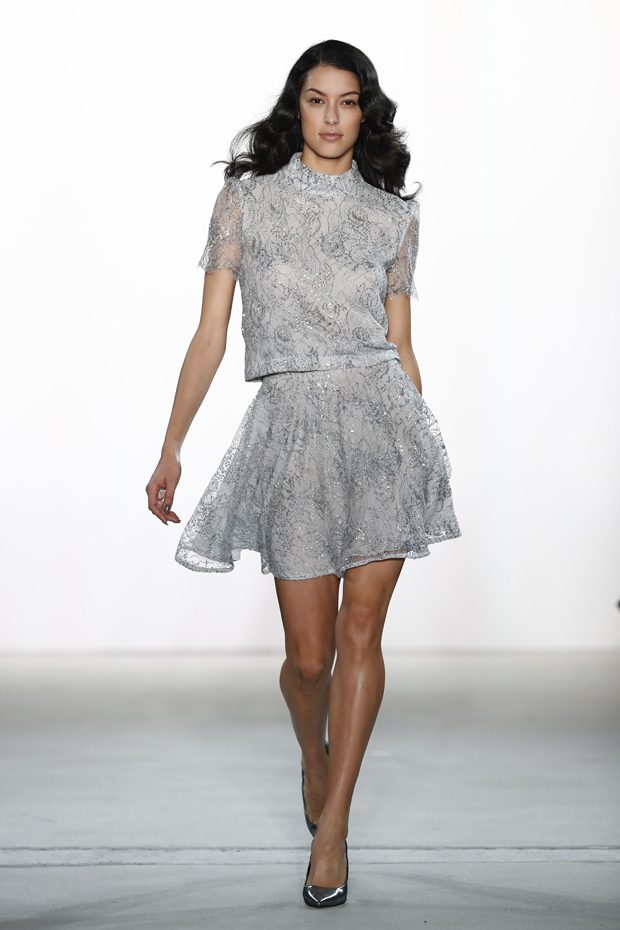 Berlin- based womenswear designer Ewa Herzog presented her Autumn/ Winter 2017/18 collection "I can feel you" as first show in the morning of the 19th of January 2017, the first show day of Mercedes- Benz Fashion Week Berlin. For that charming collection, she took her inspiration from an exotic flower garden. Thus, floristic elements could be found repeatedly in her creations. That contributed to a sophisticated, sublime overall image of her looks that were mainly kept in silk and subtle lace. Sophisticated, sublime, strong.
Floral lace and floral elements played a central role in various of the collections' outfits. As a result, lots of pixie- like dresses, skirts and blouses which were provided with unique appliqué details were shown. The long, floating dresses were enduringly flattering the woman's' body and felt literally divine. Worth of mentioning is also her creative play with transparencies, ruffle details, peplum tops and fringe seems. The transparent pieces were never revealing too much skin and were always kept endlessly elegant. The dresses of this collections were kept in various lengths, ranging from very short to floor- length.
Discover more of the collection after the jump: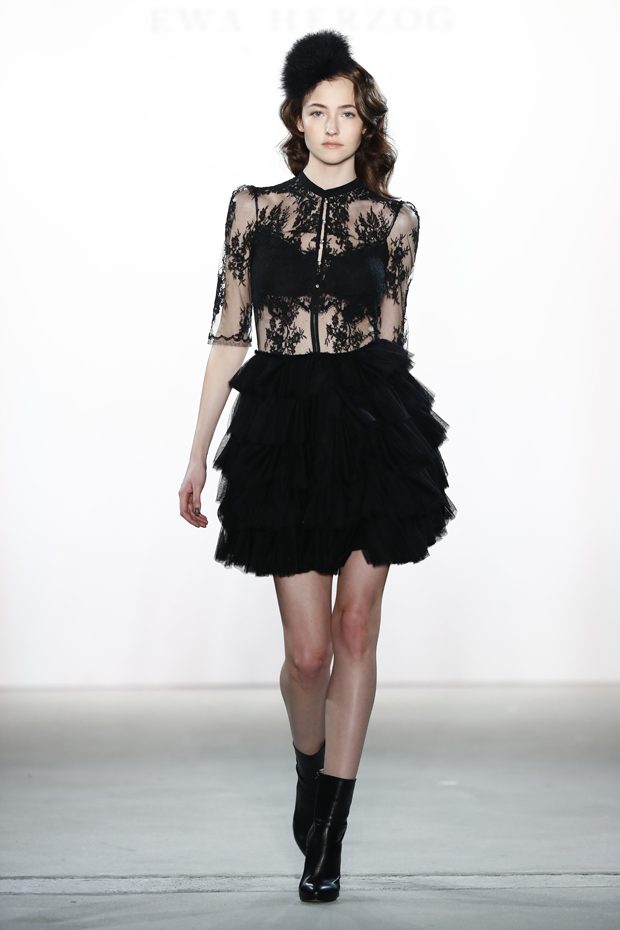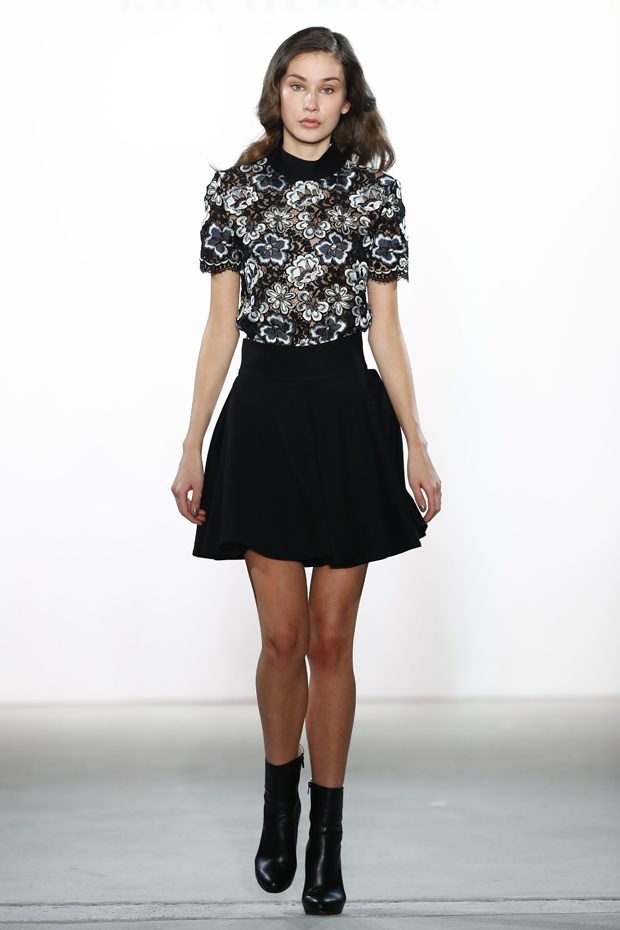 That collection is the perfect addition for a woman that prefers to dress in an elegant, delicate yet mysterious way. A range of timeless pieces, for instance shorts, overalls and coats could be found in this collection as well. Simply smooth!
The colour palette was dominated by rather delicate, timeless hues: night black, sheer white and taupe were often used; but also pastel colours, such as sky blue, pink blush, orchid and chartreuse were applied. Additionally, some metallic tones were chosen which underlined the glamorous character of those looks.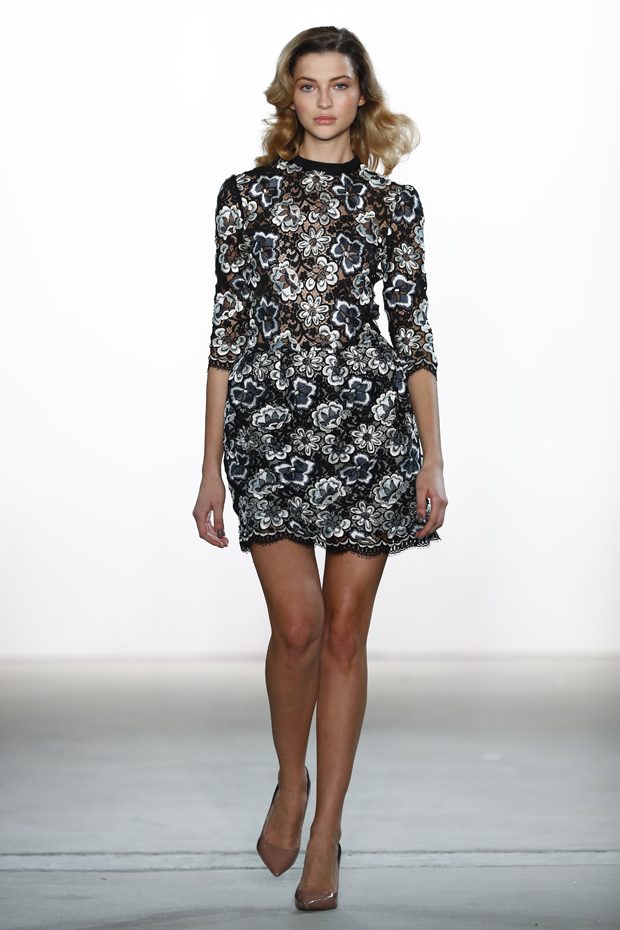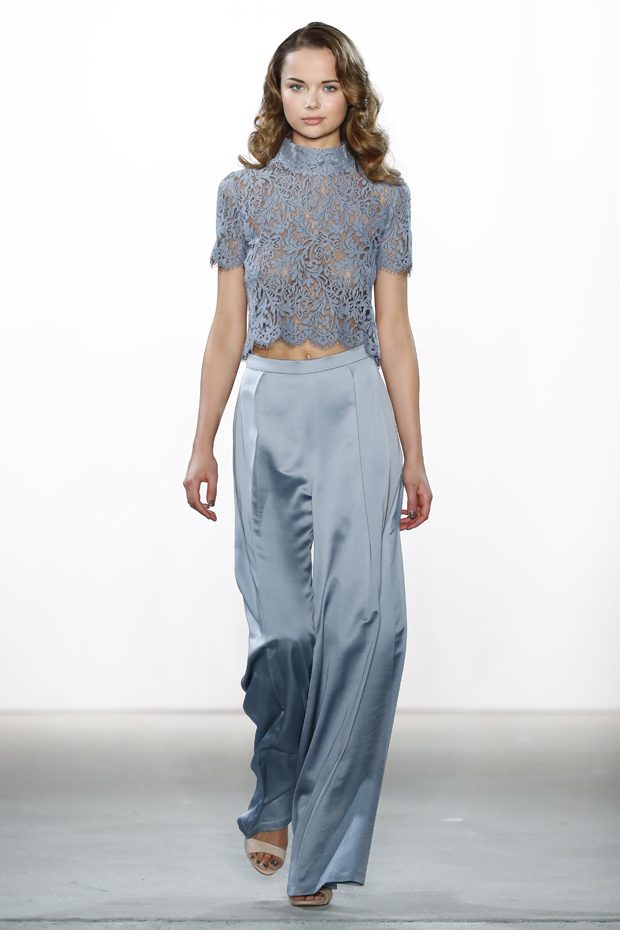 In addition to those delicate looks, the models were wearing the hair open, with side parting and slightly wavy, the make- up was kept natural with a soft blush on the cheeks. Feminine high heels made by MAI PIÙ SENZA completed the sophisticated overall image of the collections' looks.
This collection felt as blithe as a walk through an exotic flower garden. We will definitely keep an eye on Ewa Herzog and on all upcoming collections!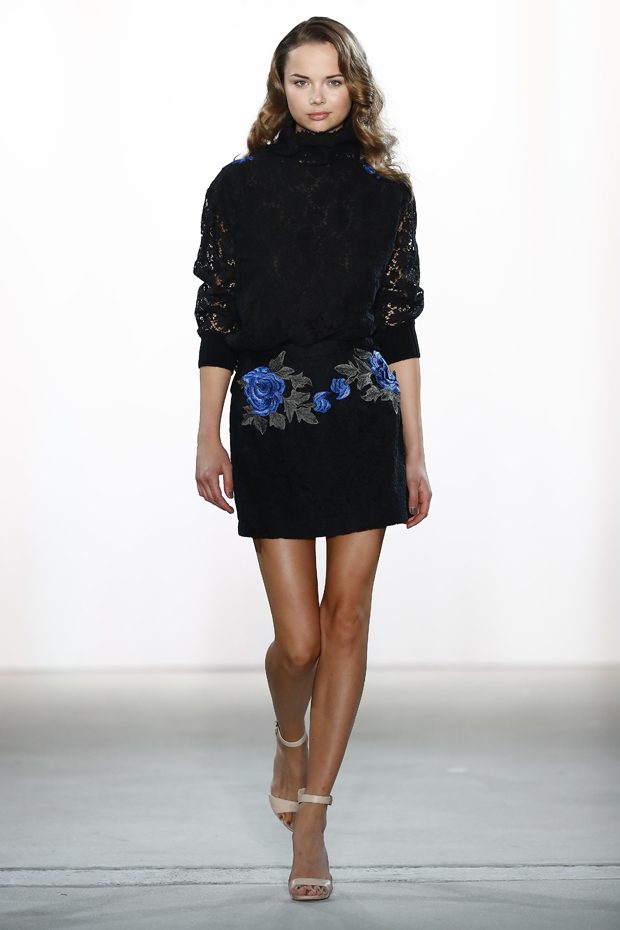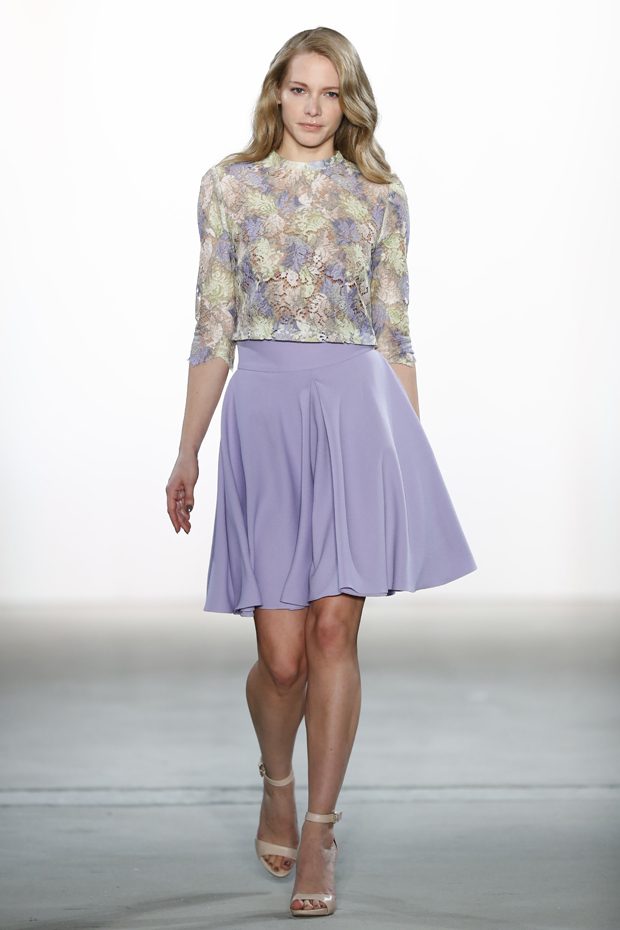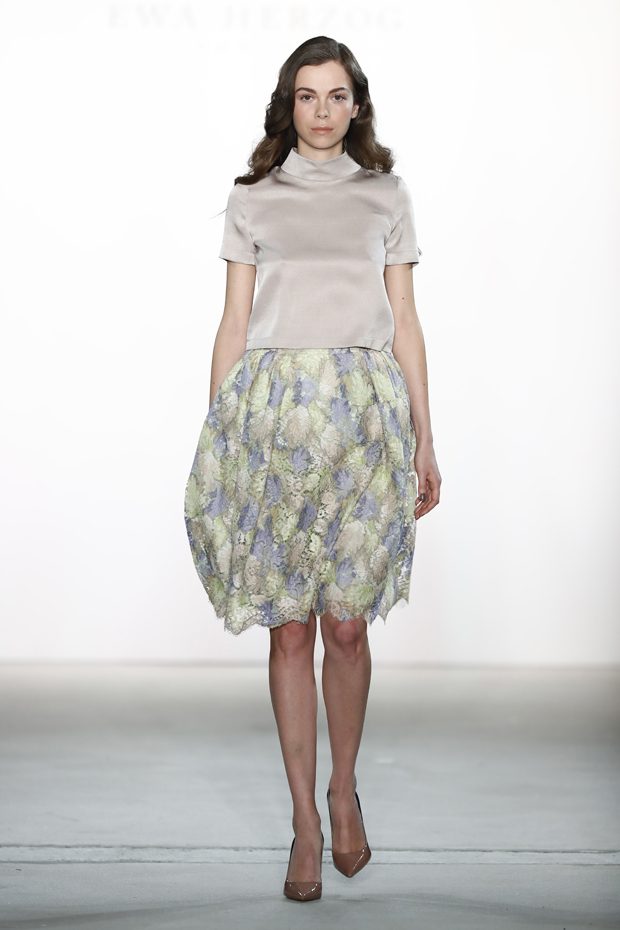 Picture Credit: Mercedes- Benz Fashion Week Berlin/ IMG Fashion

Review by Sussan Zeck for D'SCENE Magazine