German traditional brand RIANI presented its Autumn/ Winter 2017/18 collection in the evening of the 17th of January 2017 at the main venue, on the first show day of Mercedes- Benz Fashion Week Berlin. This charming collection was characterized by its versatile character. Thus, it was divided into five different topics: We are Family, Business, Athleisure Sunday, Date Night and Champagne with the girls. According each theme, appropriate outfits were presented. Being significant for this collections' outfits is their very wearable, sporty yet chic approach. Furthermore the whole collection can be seen as an ode to women at any age and any size to celebrate her very unique beauty. The outfits can be worn at any occassion, both during the day, but also after work. They are made for a modern woman that masters the fine line between work life and family and knows what life is all about.
The range of colours consists of sundry vibrant, striking hues, for instance magenta, mint green, crimson, sapphire and fuchsia. Next to a wide range of timeless tones, such as night black, sheer white, grey and ultramarine, metallic highlights are added.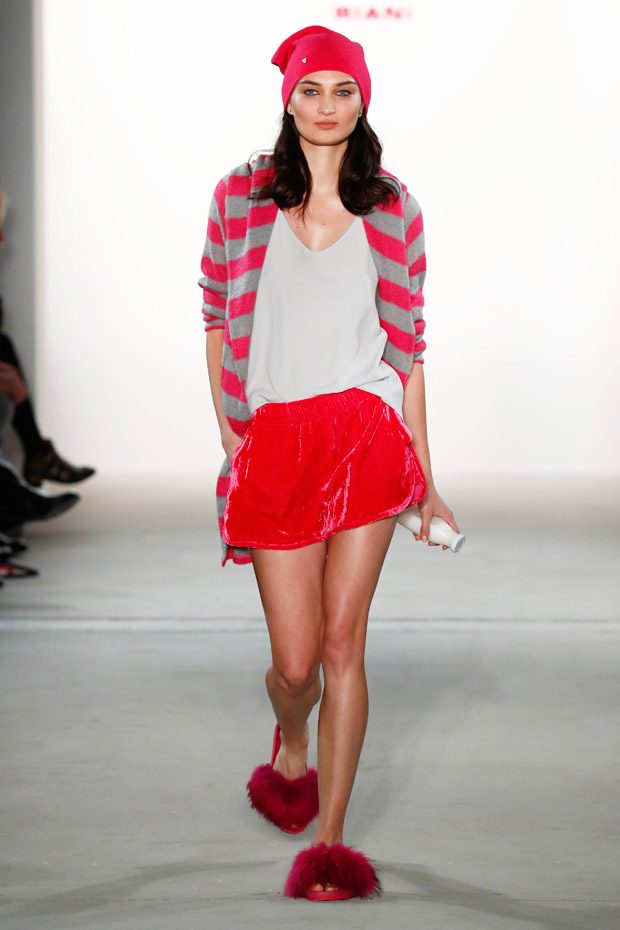 The prints of this collection are a vivid mix and match of various influences, they depict various flowers for example roses, but also pinstripes and leopard prints. Cut- wise, do as you like seems to be the credo of those outfits. Some cuts are kept rather loose while others are formfitting. Wear whatever you prefer, wear whatever makes you feel good.
Fabric- wise, both velvet, a bit of lace, tweed and nappa stretch are selected. One of our favourite looks of this collection is a sapphire suit kept in velvet that is paired with a blouse in leopard print and metallic cowboy boots.
In addition to those outfits, preferrably casual slippers are chosen. Albeit also metallic cowboy boots and brogues play a central role in several of the collections' outfits. That shoe choice underlines the feelgood factor of those looks.
We can imagine injecting many of the collections' pieces into our everyday wardrobe and we will definitely keep an eye on RIANI and on all upcoming collections!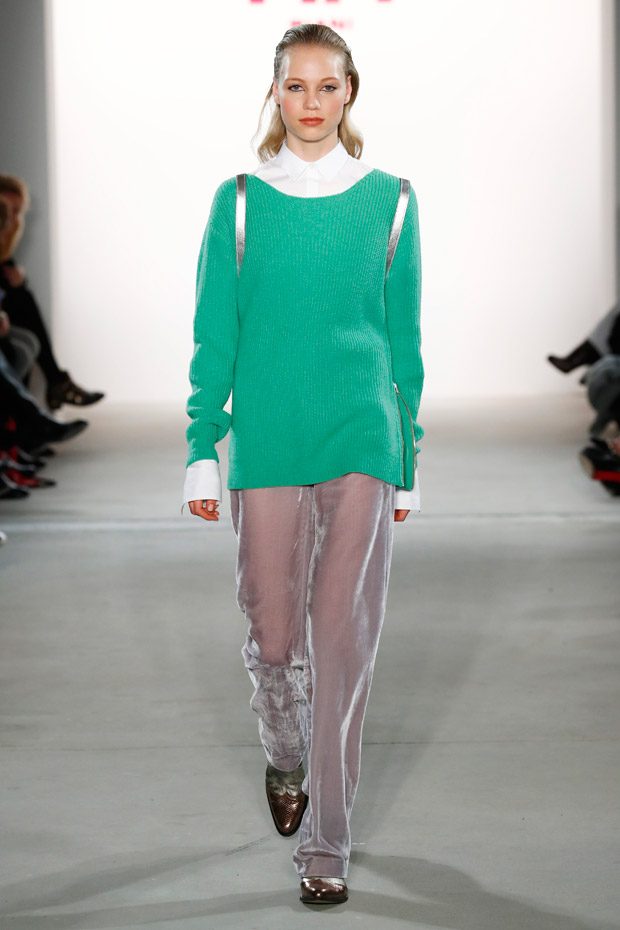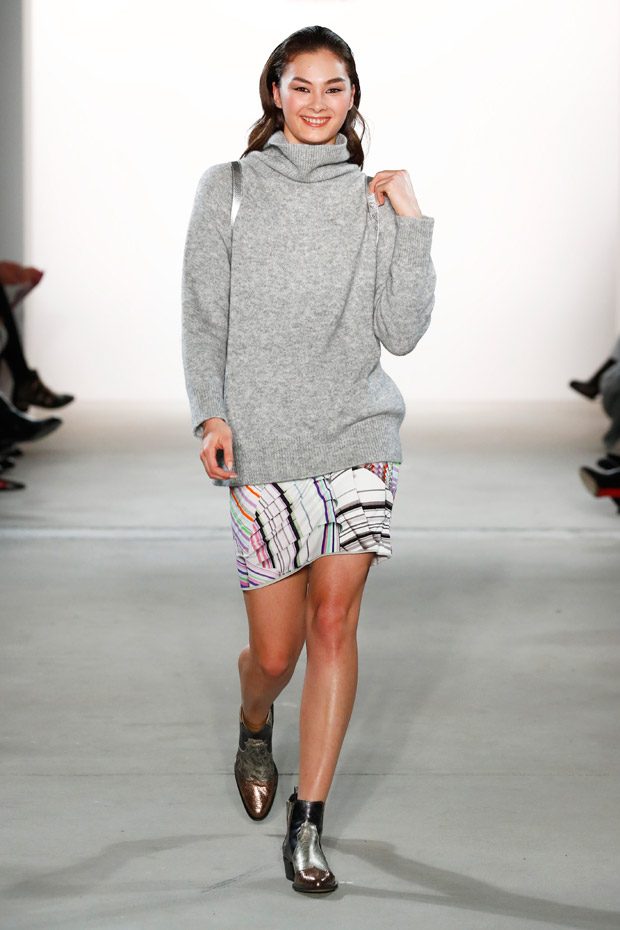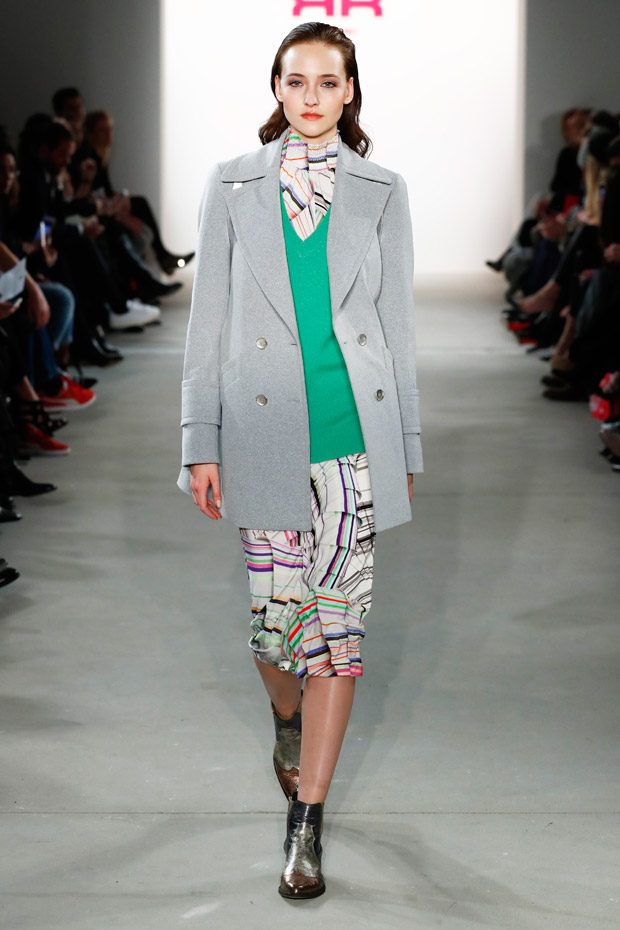 Picture Credit: Mercedes- Benz Fashion Week Berlin/ IMG Fashion
Review by Sussan Zeck for D'SCENE Magazine