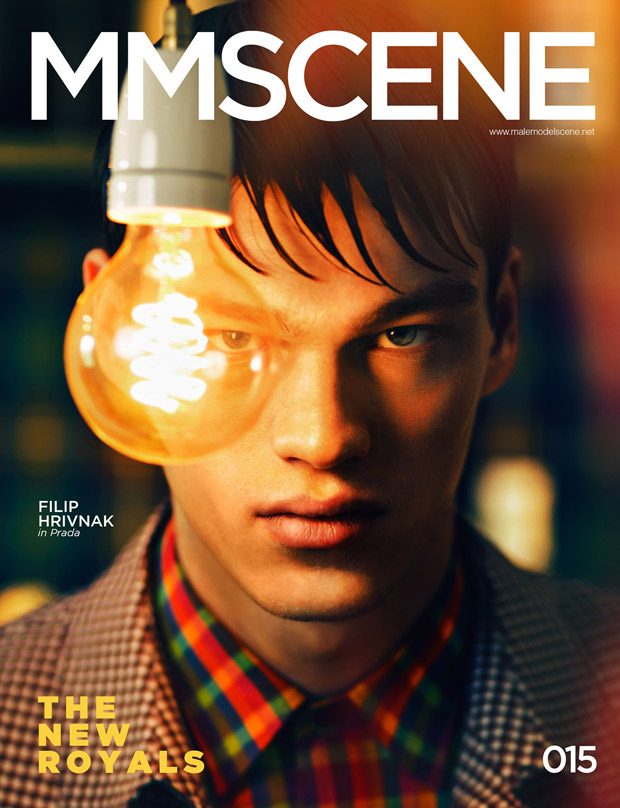 Supermodel Filip Hrivnak teams up with fashion photographer Igor Cvoro for the cover story of our MMSCENE Magazine's The New Royals edition. Styling is work of Stefano Guerrini, assisted by Enrico Dal Corno and Martina Bentivogli. In charge of grooming was Letizia Pecchia. For the cover Filip is wearing Prada.
GET MMSCENE 015 IN PRINT AND DIGITAL $3.90
"When I saw my first cover of Vogue. That's when I realized that it was actually real." – Filip on moment he realized he made as a model. Read exclusive interview with Filip Hrivnak on our MALEMODELSCENE.NET.
Photographer: Igor Cvoro
Stylist: Stefano Guerrini
Grooming: Letizia Pecchia
Stylist's assistants: Enrico Dal Corno and Martina Bentivogli
Model: Filip Hrivnak @I Love Models Management
Thanks to Alessio Cursi and Francesco Giromini for the location The Savile Co., Via Agostino Bertani, 2, 20154 Milano