With "Citizen of the world", Dorothee Schumacher, surprised us anew: when entering the show, the exceptional setting immediately won our hearts: spherical bullets were hanging from the ceiling, fauna that was several meters high was situated in the middle of the runway, the seats reminded us of an urban safari trip. Did we mention all the candles that were located on the windowsills yet? Completely charming.
In her Spring/ Summer 2018 collection,  Dorothee Schumacher refers to a highly relevant topic in our current times: the mingling of different cultures and its repercussions. In times of upheavals and changes, this theme can be felt and experienced by each single one of us, every day. Due to the very creative mixing and matching of various influences and inspirations, this message can be even understood as a love letter to the world. When clearly observing the unique looks, the viewer understands what a chance and enrichment that mix of various cultures is.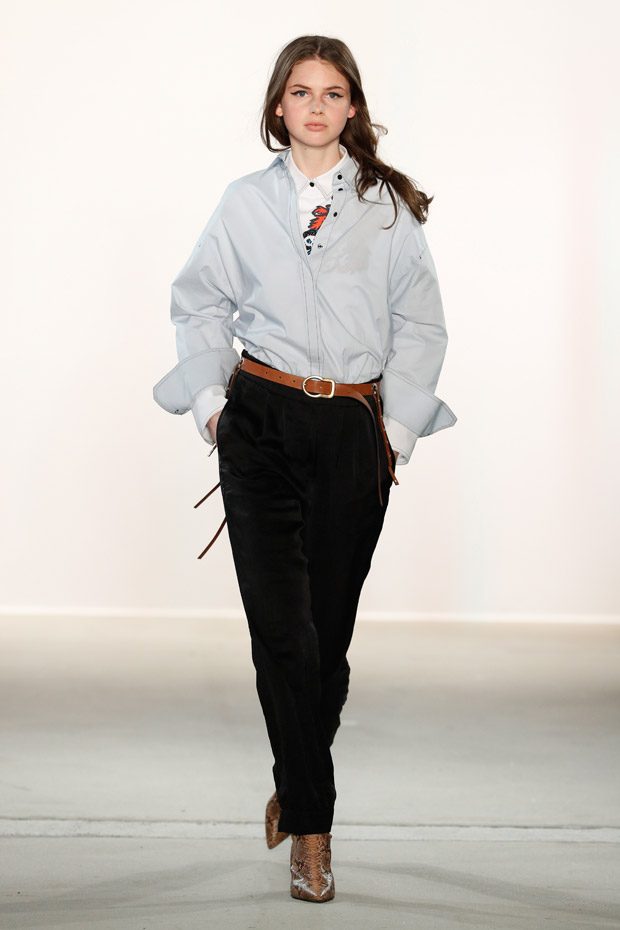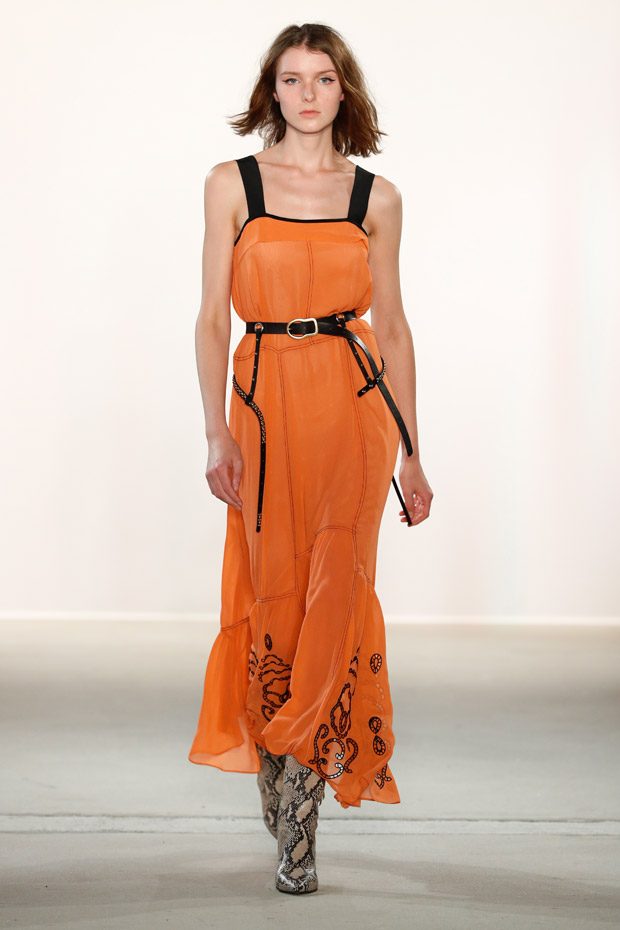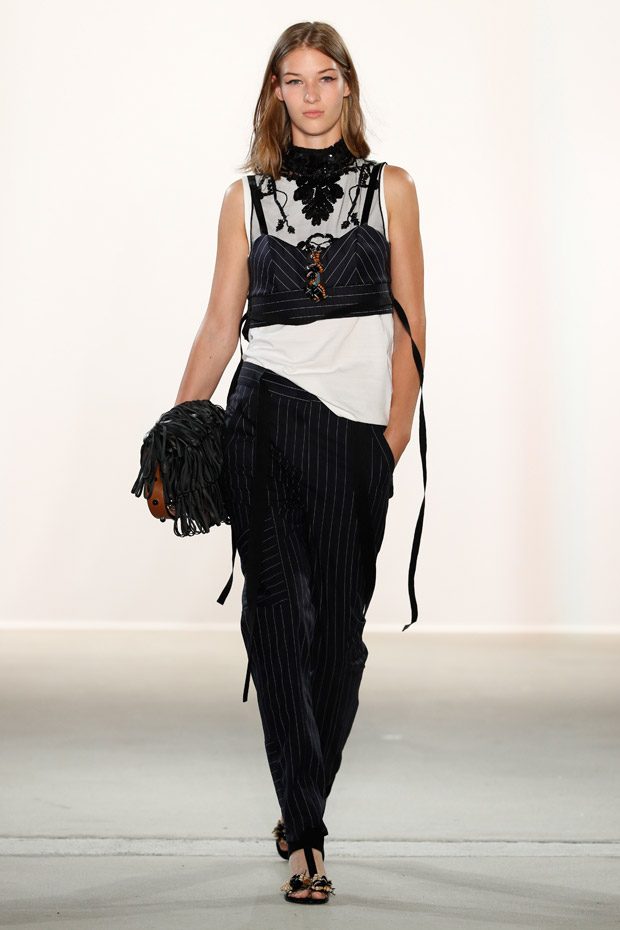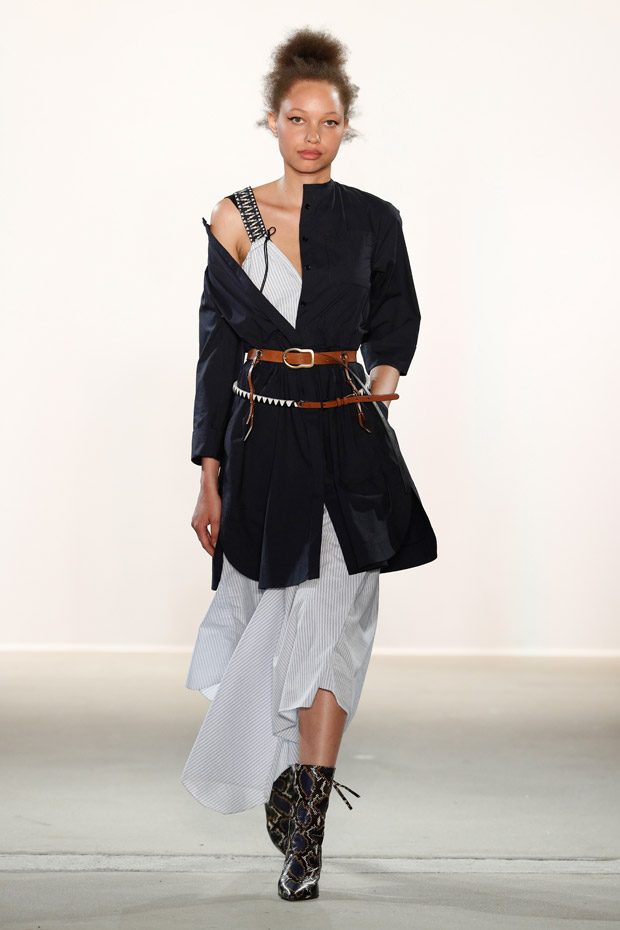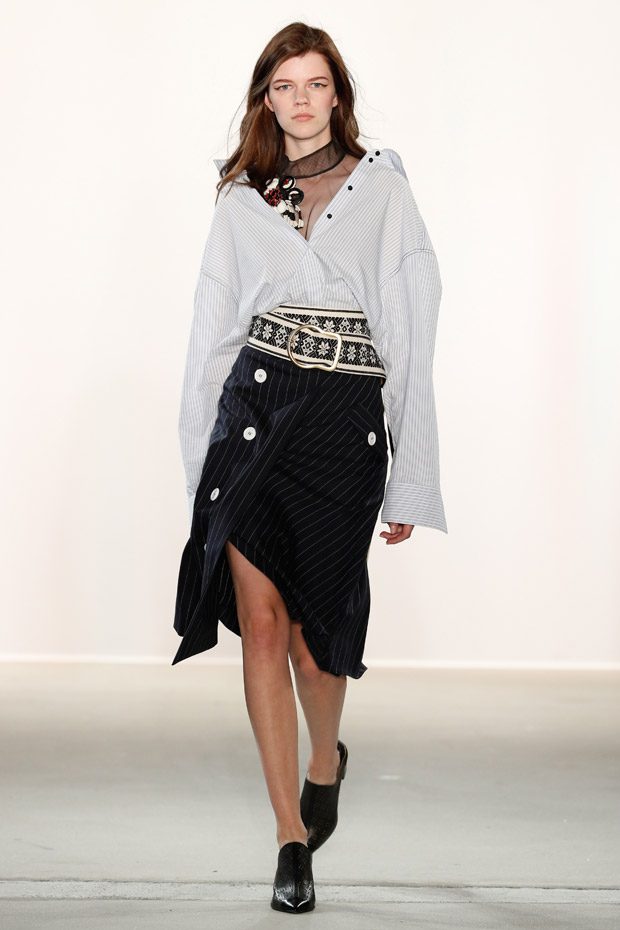 Being significant for this compelling collection is its layering look that often teams up with wrapped double belts. To underline the feminine approach of the outfits, sundry of the looks are accentuated on the waist. Length- wise, everything you can imagine, becomes real. Both mini- and maxi pieces are shown. Our highlight piece? We fell in love with a floor- length, floating dress in tangerine that is paired with a black clutch that is equipped with fringes. Sensual. sophisticated. smooth. Needless to mention, we had to add it on our Spring/ Summer 2018 wishlist.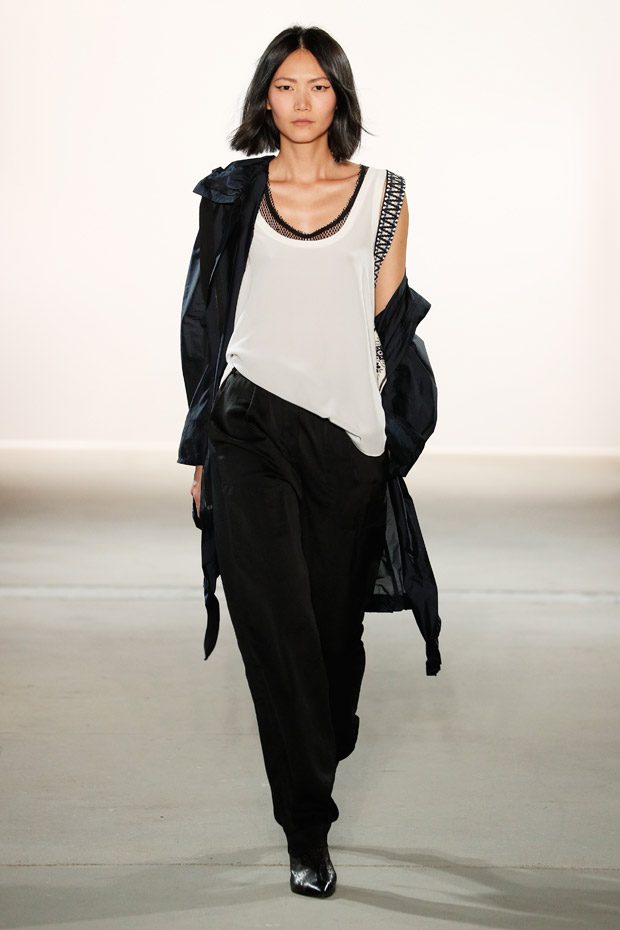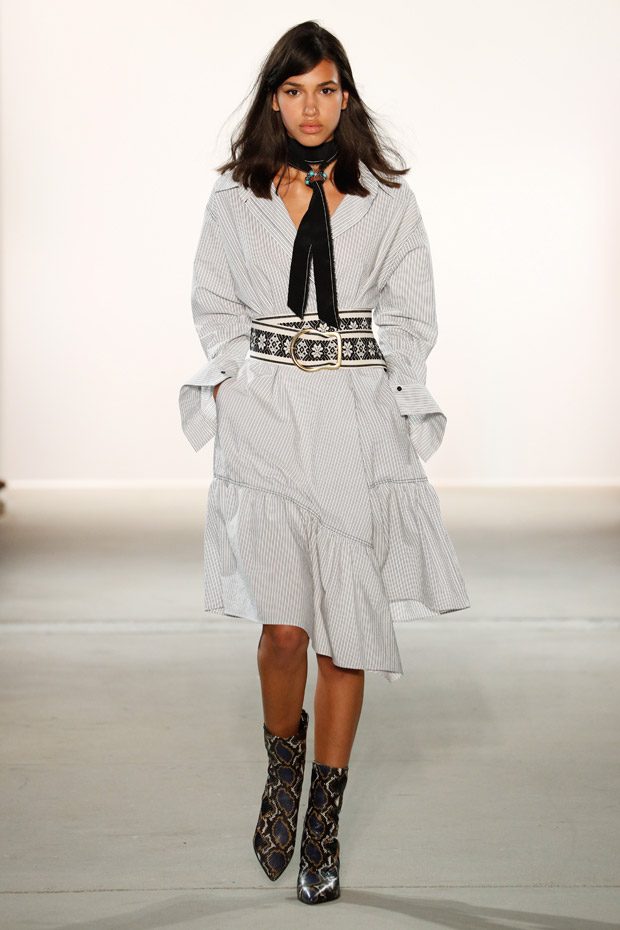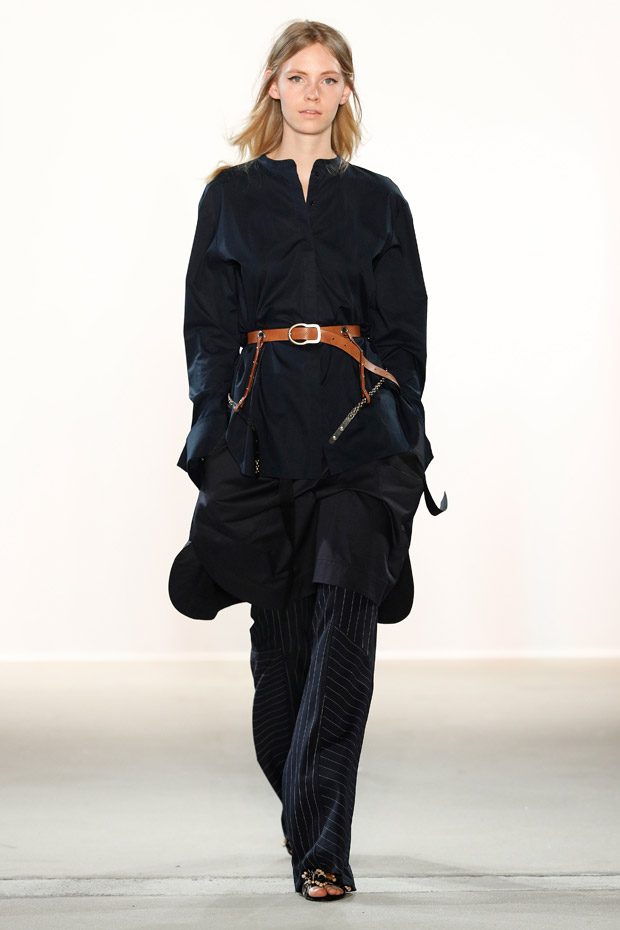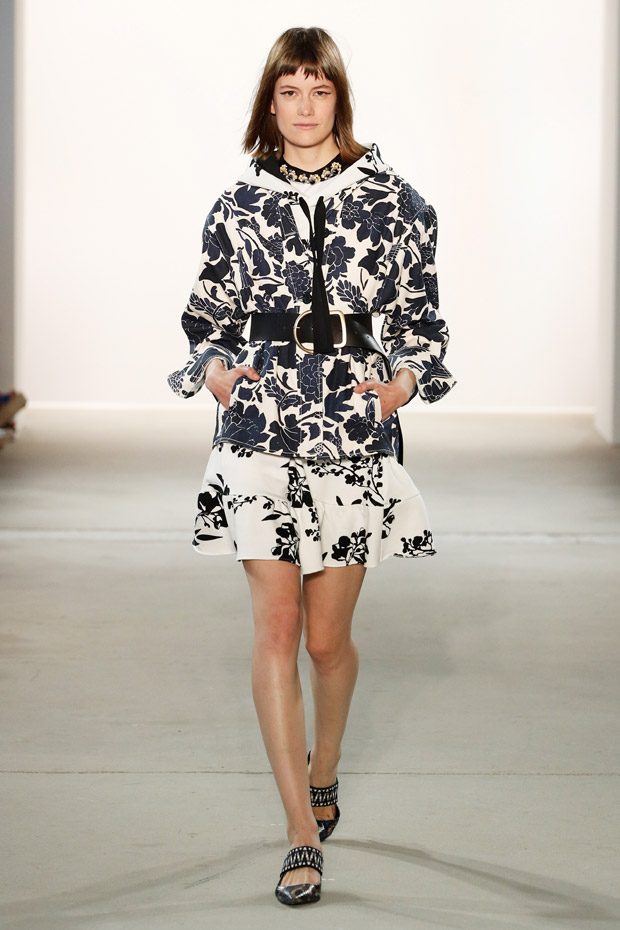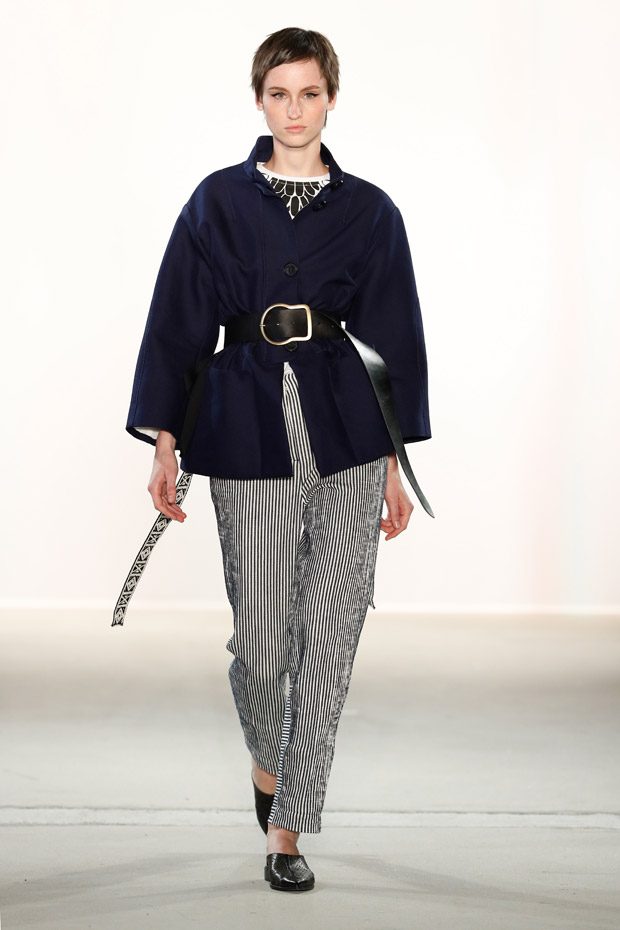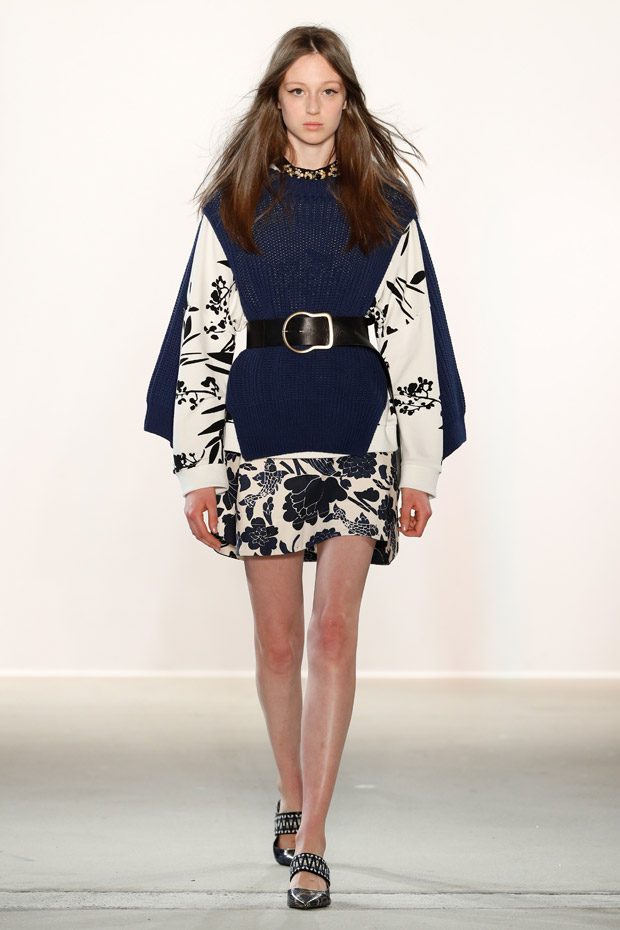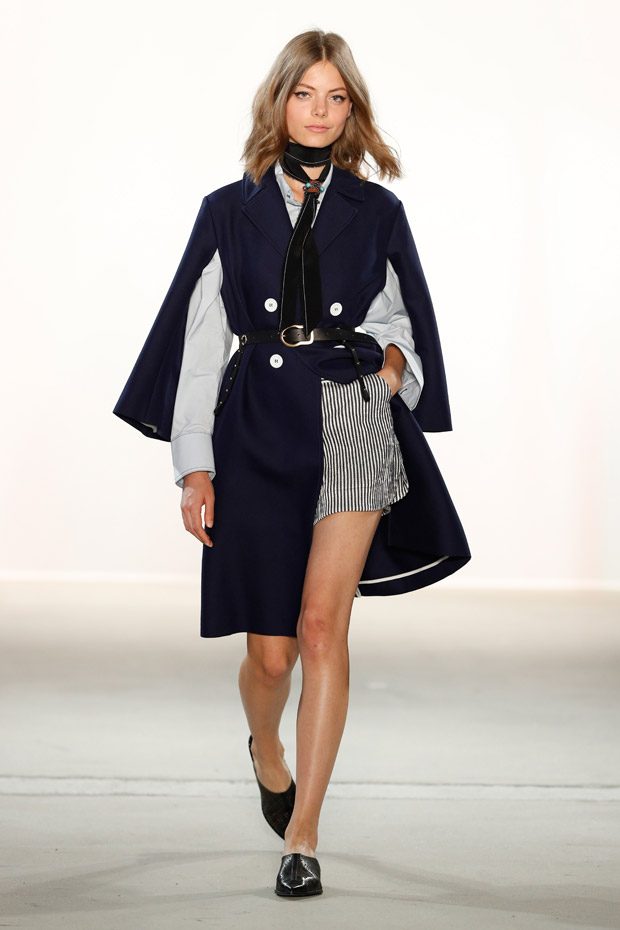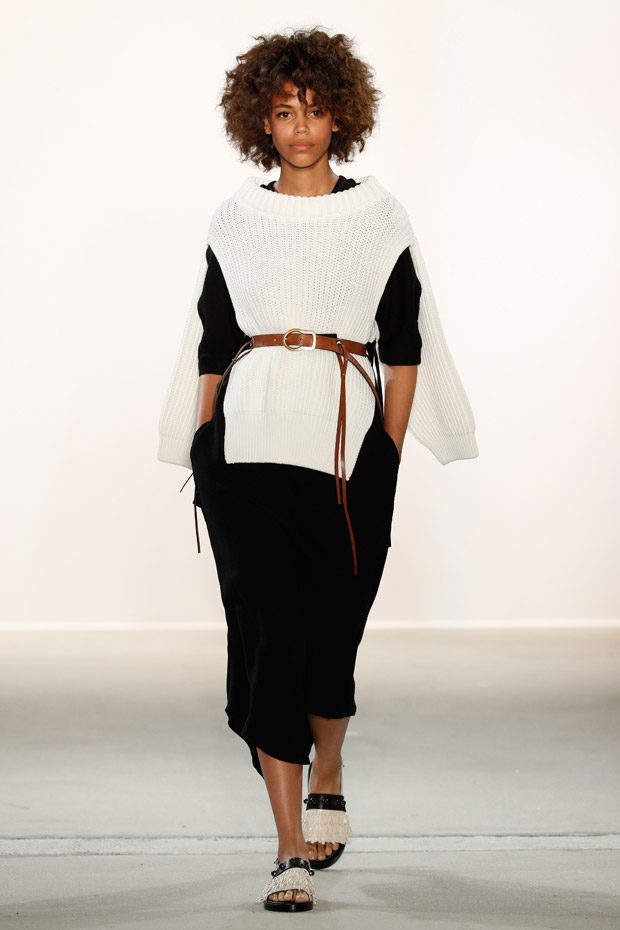 The range of colours consists of a few bright, strong, striking hues, such as tangerine, lime and emerald green. In addition to that vivid colour choice that embodies pure joie de vivre, a couple of more timeless, classy tones are added, for instance pewter, creme, midnight-blue, night black, cognac and sheer white. It is exactly this mix that makes the collection stay in mind.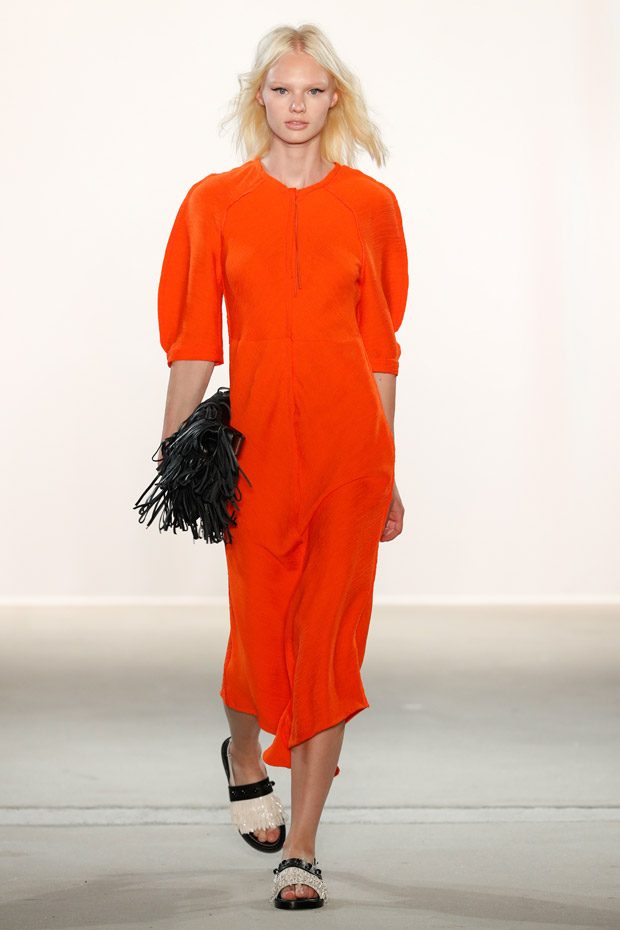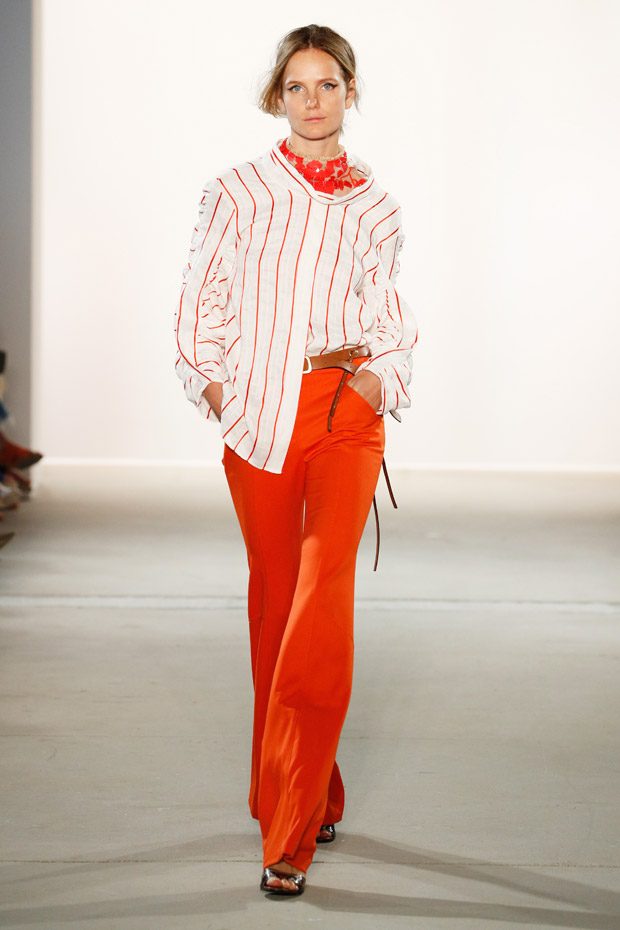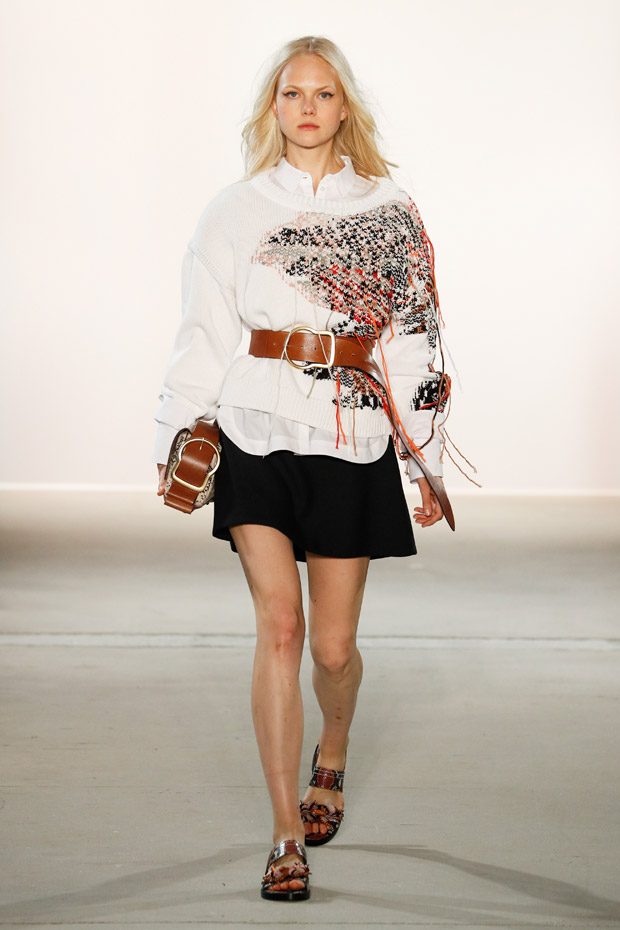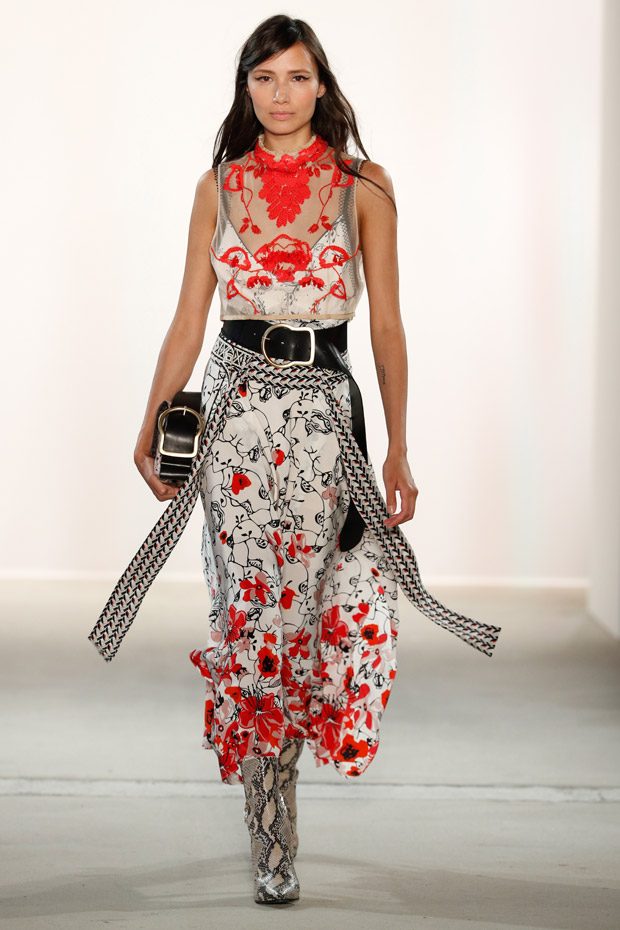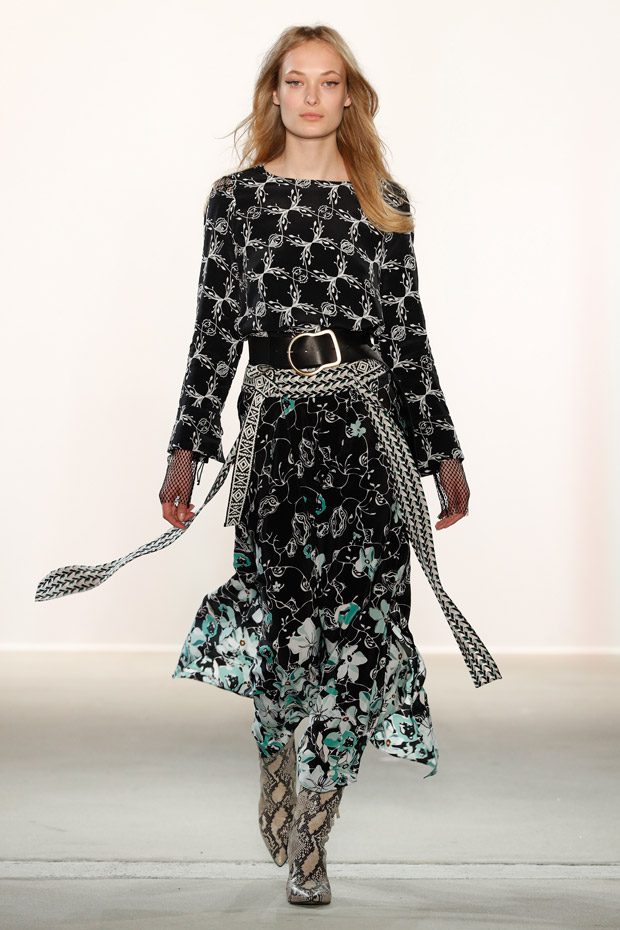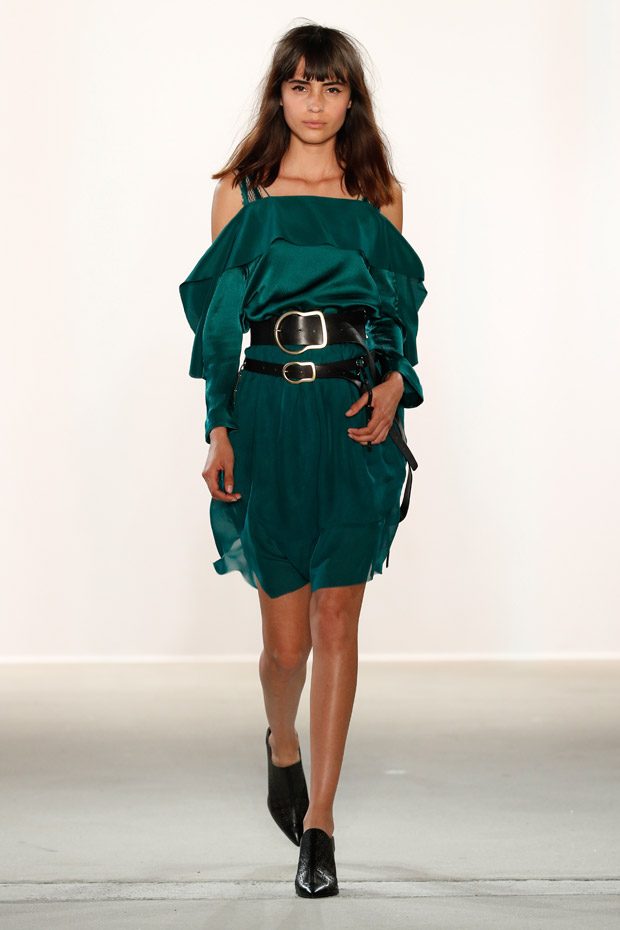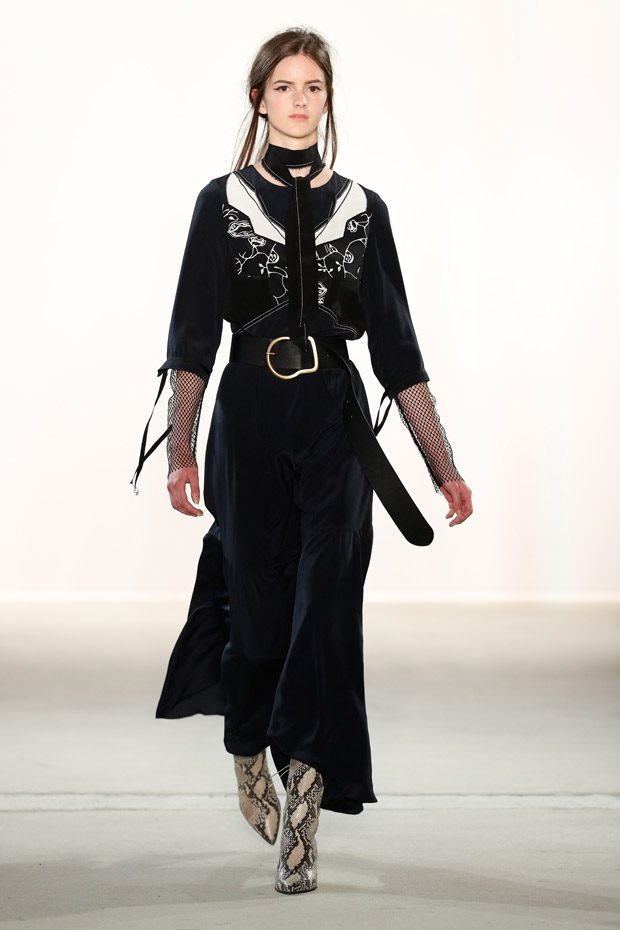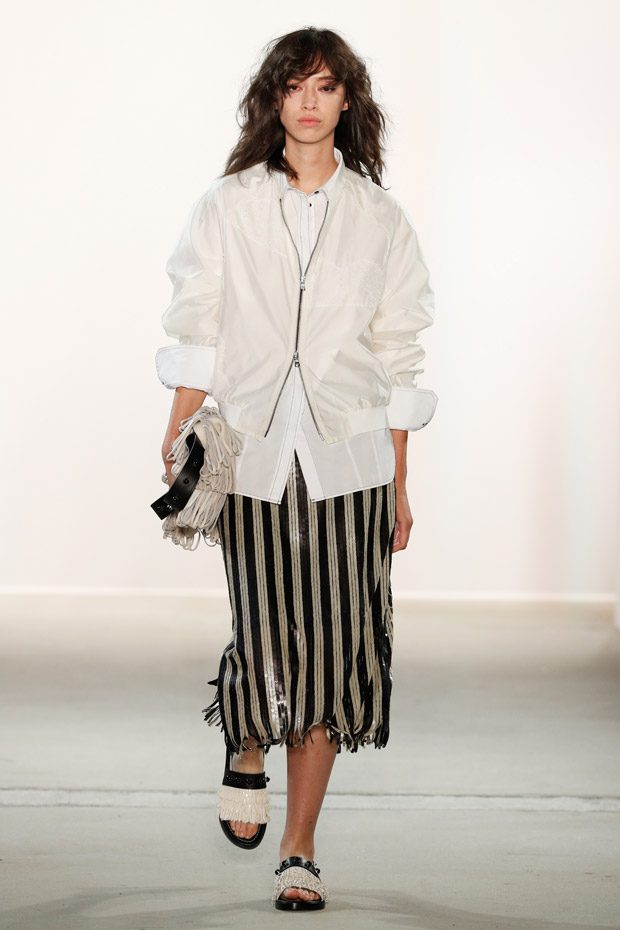 Print- wise, various ideas are shown: flowers, pinstripes, classy stripes- we name it, Dorothee Schumacher has it all. Thus, it is a collection that can be worn for various occassions and at any age. What else stayed in mind? Of course the striking pinstripe suits with Latin American inspired embellishments, but also cropped turtlenecks in tulle, oversized hoodies with gaucho tapes (so cosy and cool!), laser cut leather accessories and an innovative range of blouses reincarnating boyish shirt shapes. Simply smooth!
We left the shows with lots of new impressions and inspirations and we will definitely keep an eye on Dorothee Schumacher & on all upcoming collections!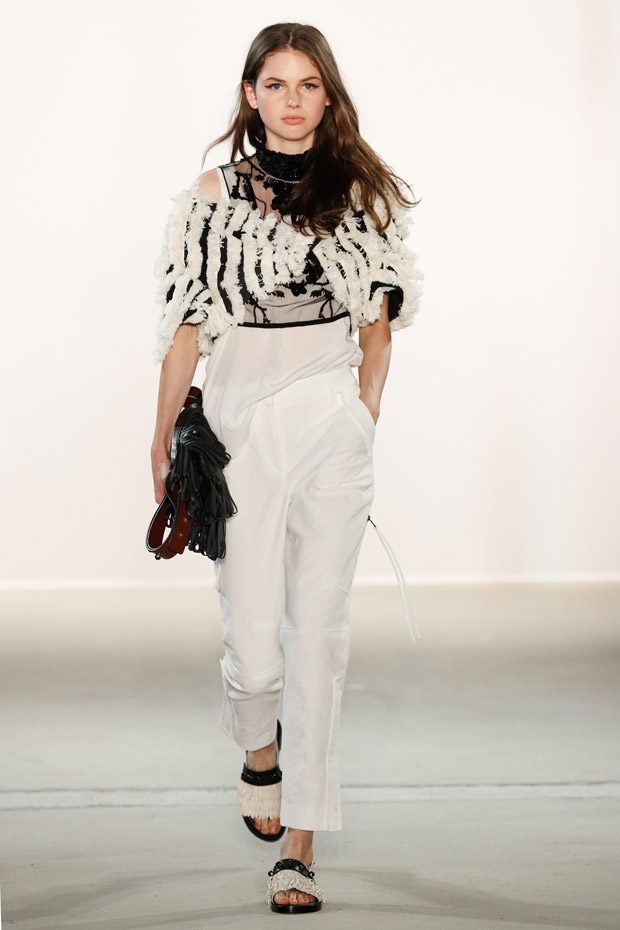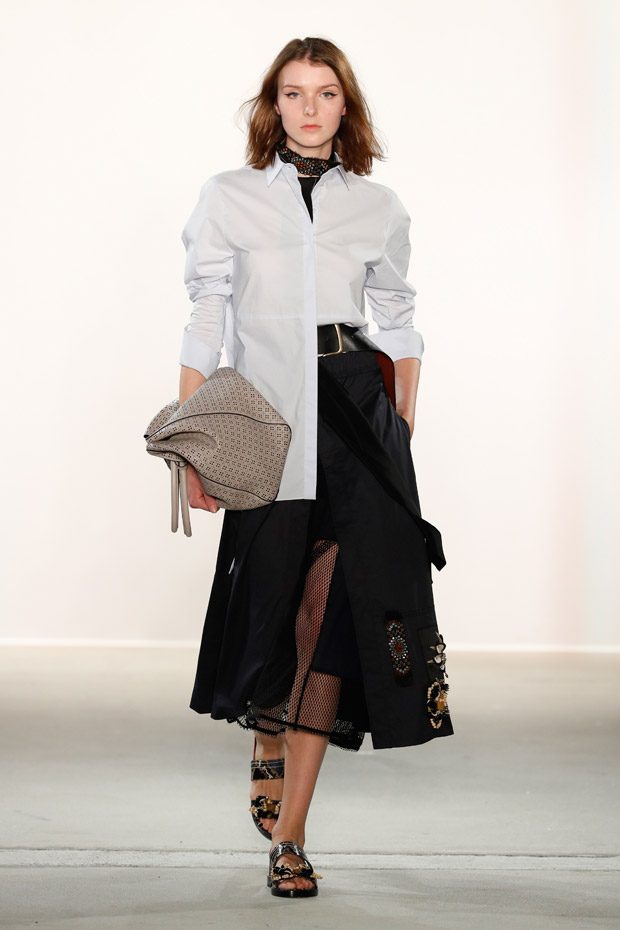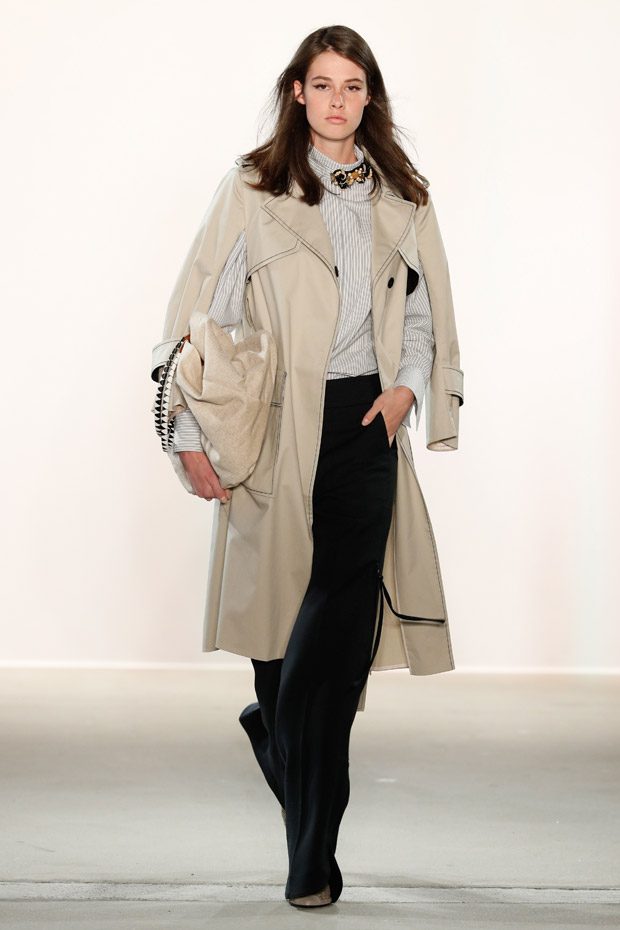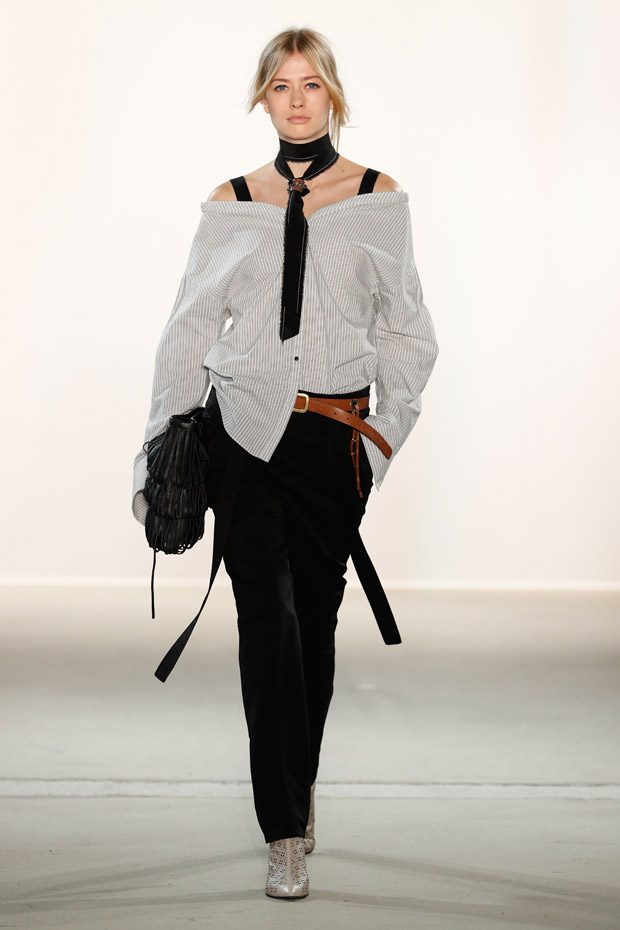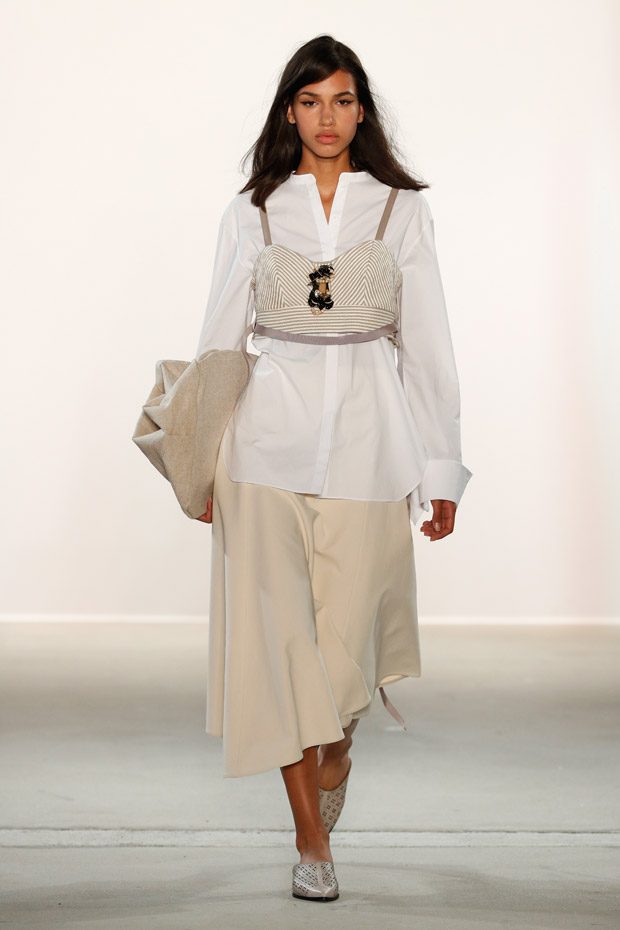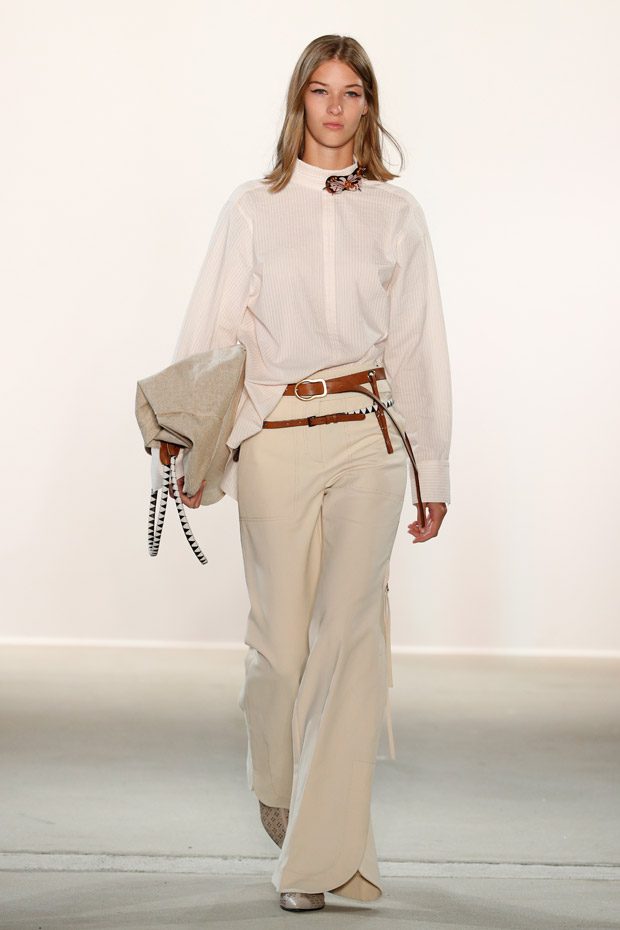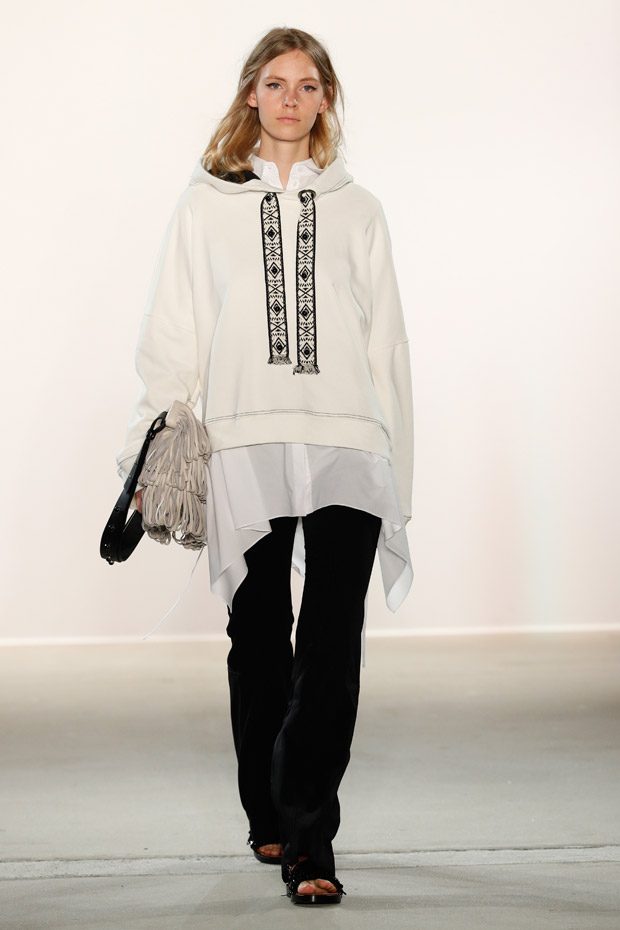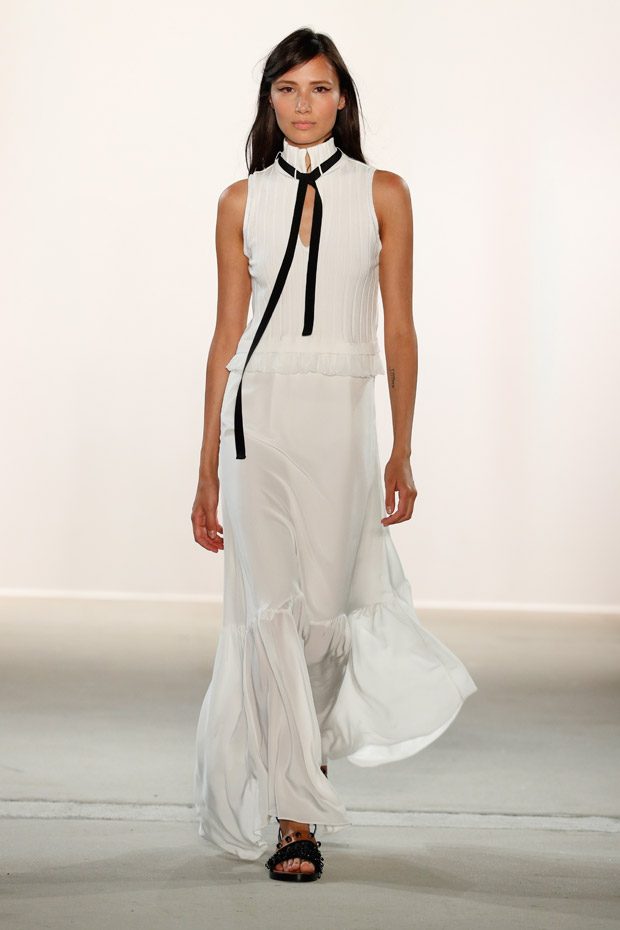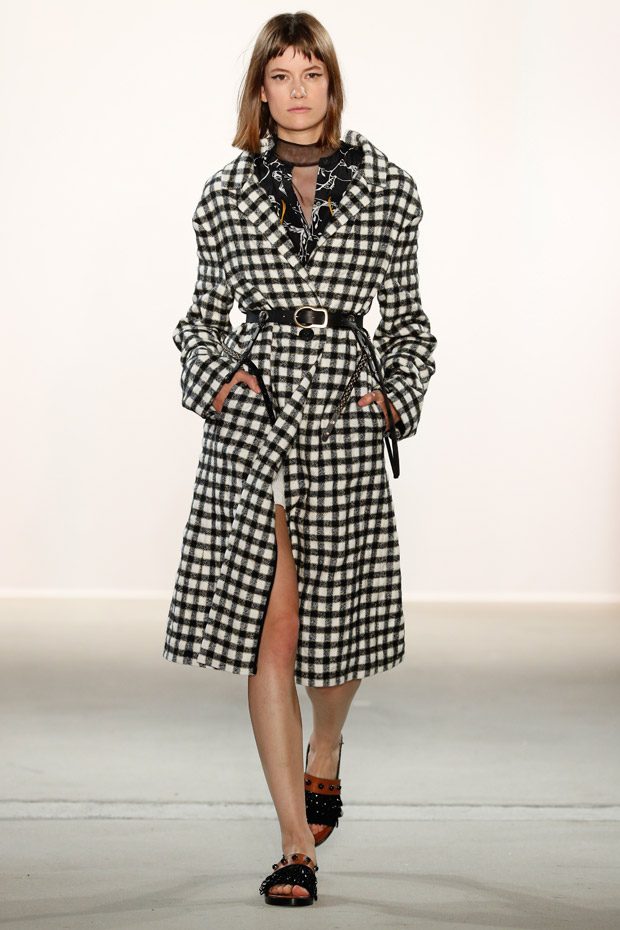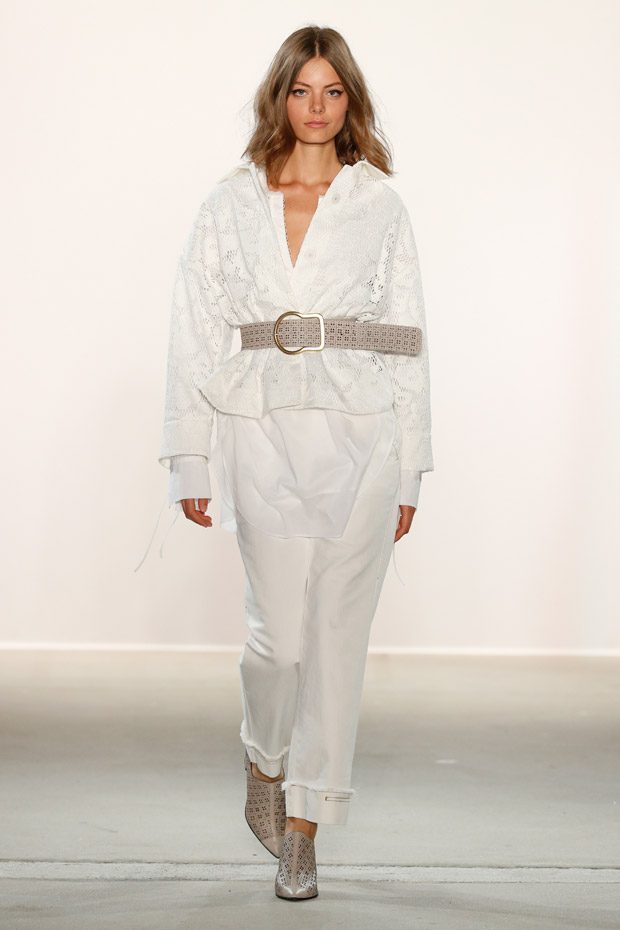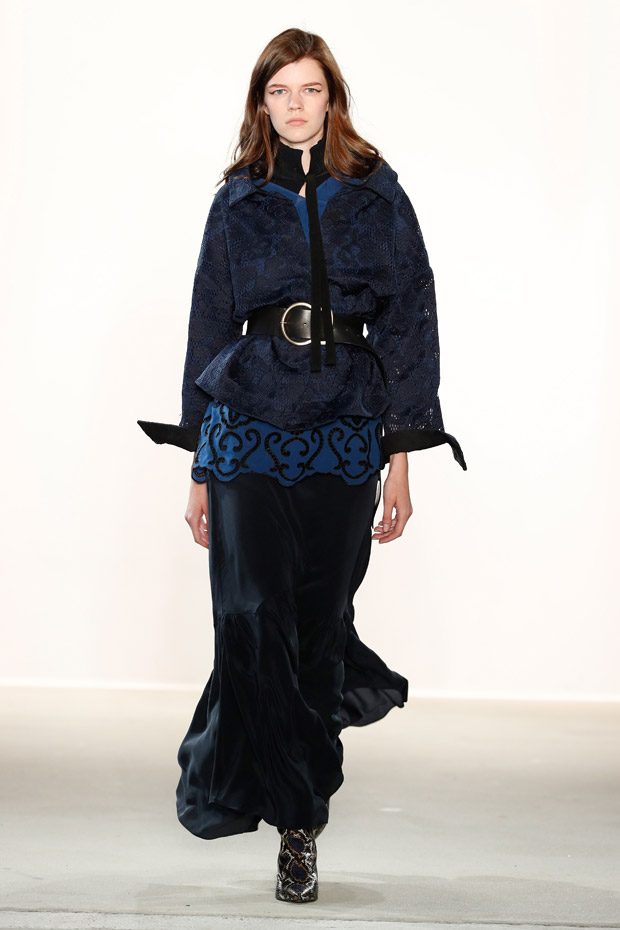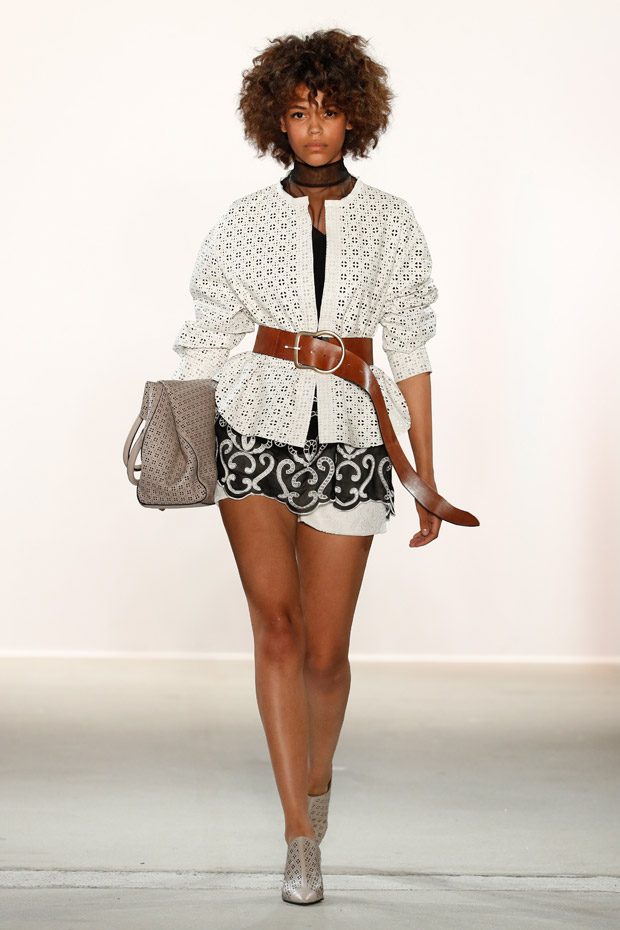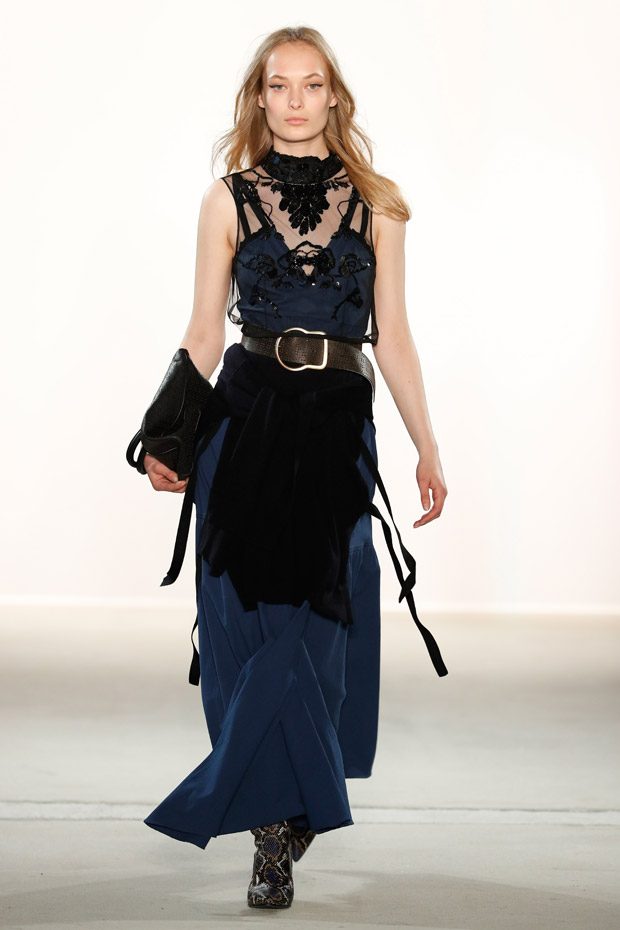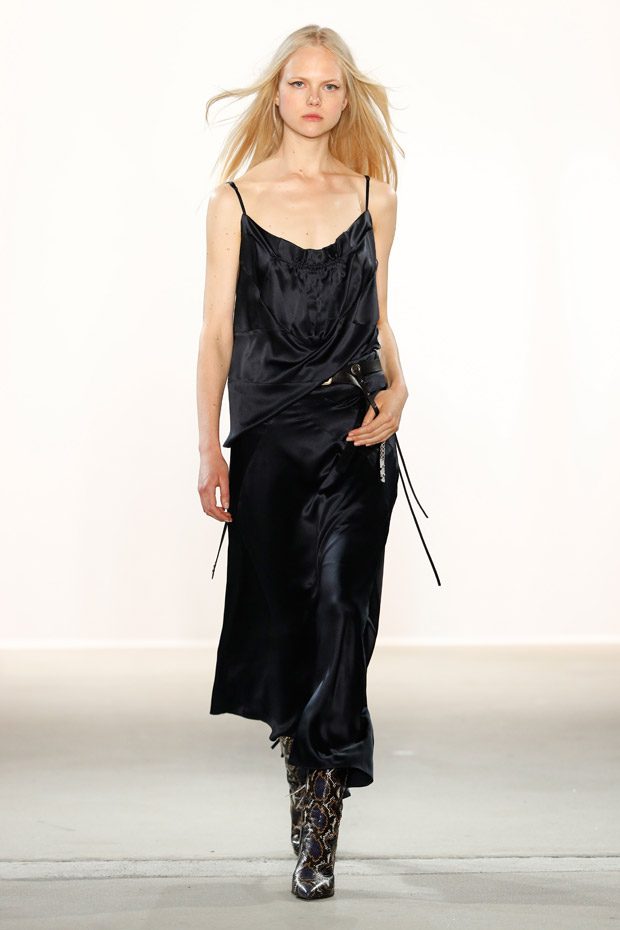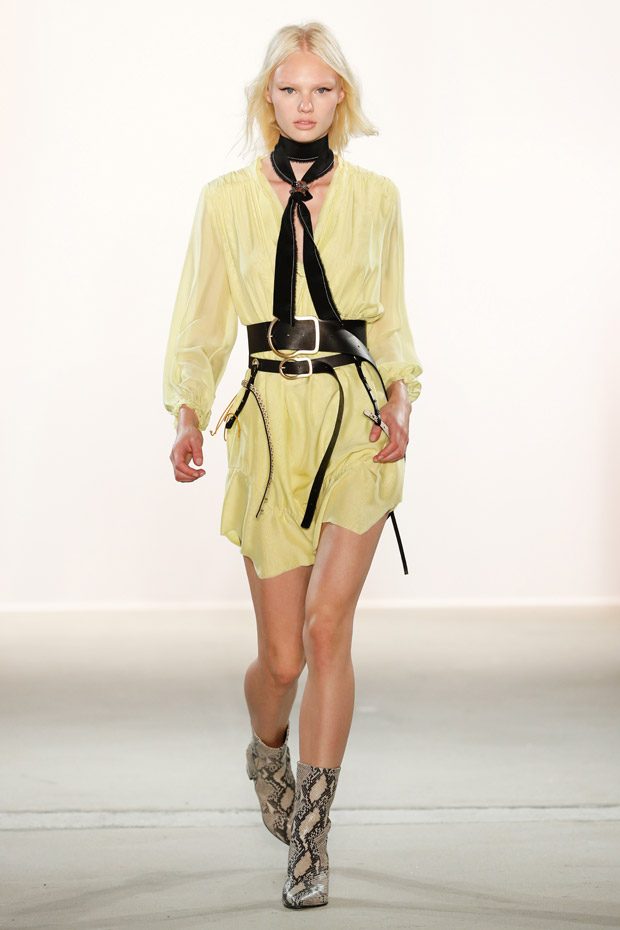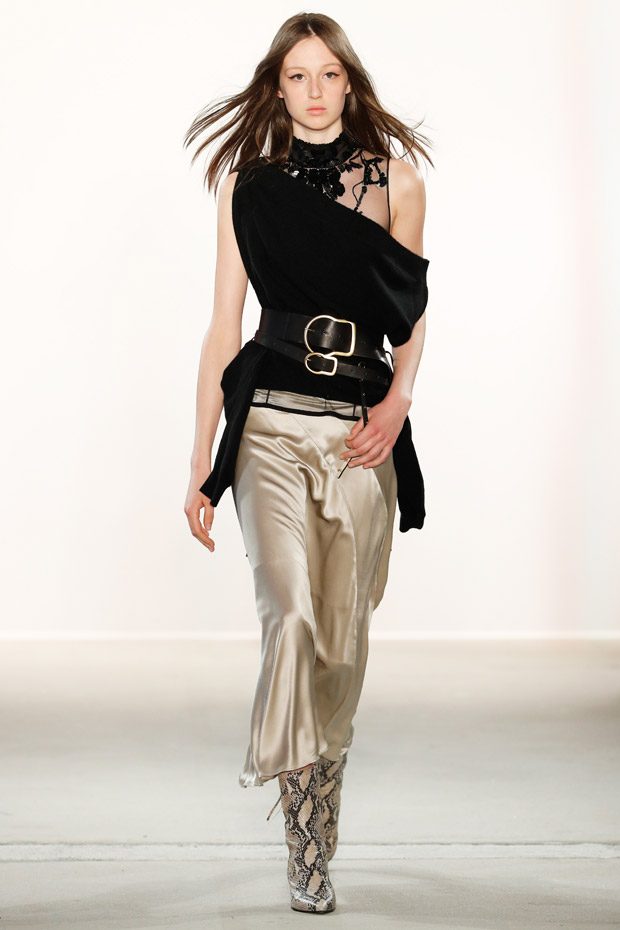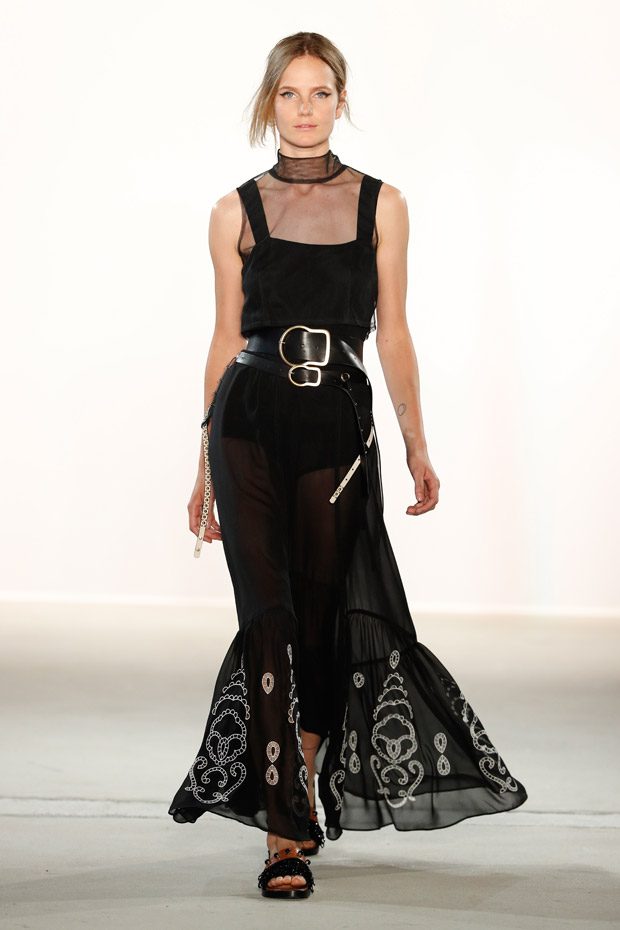 Review by Sussan Zeck for D'SCENE Magazine