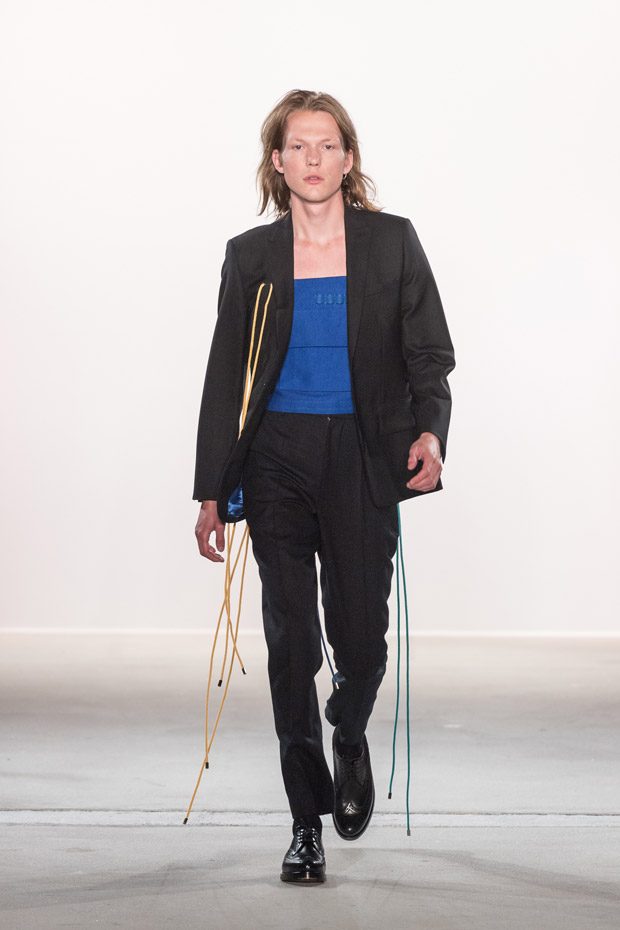 Berlin- based menswear label IVANMAN showed their Spring/ Summer 2018 collection as first show on the first show day of Mercedes- Benz Fashion Week Berlin. As venue, the main runway which was situated at Kaufhaus Jandorf, was chosen. Ivan Mandzukic stayed true to his timeless, classy and highly wearable significant style but added some innovative, refreshing ideas in this collection. What first of all caught our attention was the fact workwear influences were paired with sporty, classy ones. They were even reinterpreted with lacing details. Thus, it is the perfect addition to any modern gentlemans' everyday wardrobe. Even though those creations are made for the daily use, they always stay endlessly elegant. Due to their eye- popping colour choice, those unique oversized cuts and the highly practical pockets, the creations certainly stay in mind. Simply smooth!
Beuys is back — or at least his iconic vest. The IVANMAN Spring/Summer 2018 collection took its main inspiration from two influences: both from the German artist Joseph Beuys plus from typical work wear. Furthermore this show created a bridge between the artist's signature vest and traditional blue overalls as we know them from workers. Overalls played a central role in this compelling collection and were interpreted in various ways. They could be detected in sundry of this collections' looks. Sometimes they were shown with sleeves, sometimes without. But also the very special detail- awareness of this collection deserves devotion, for instance casual coats were provided with laces in different nuances.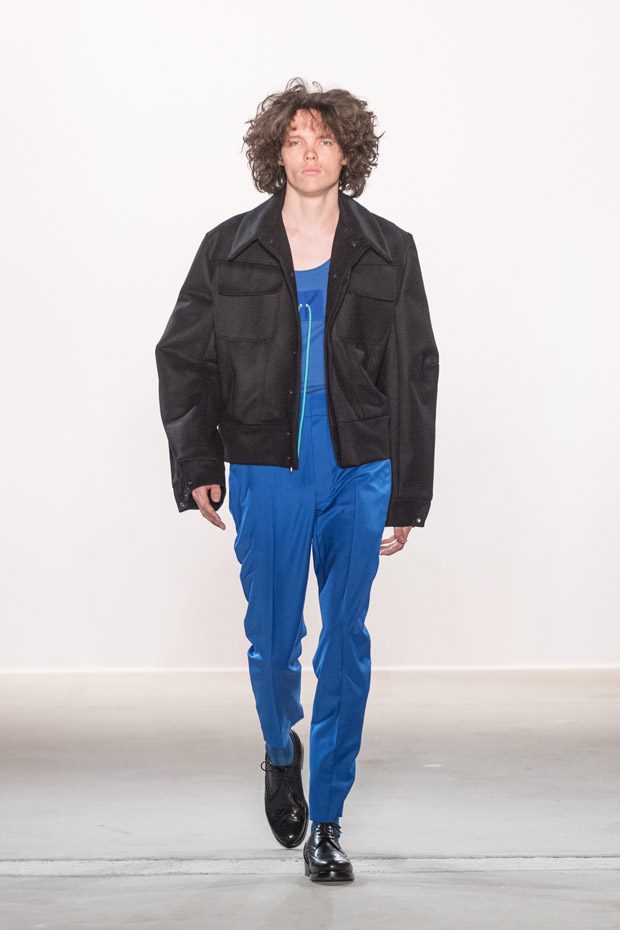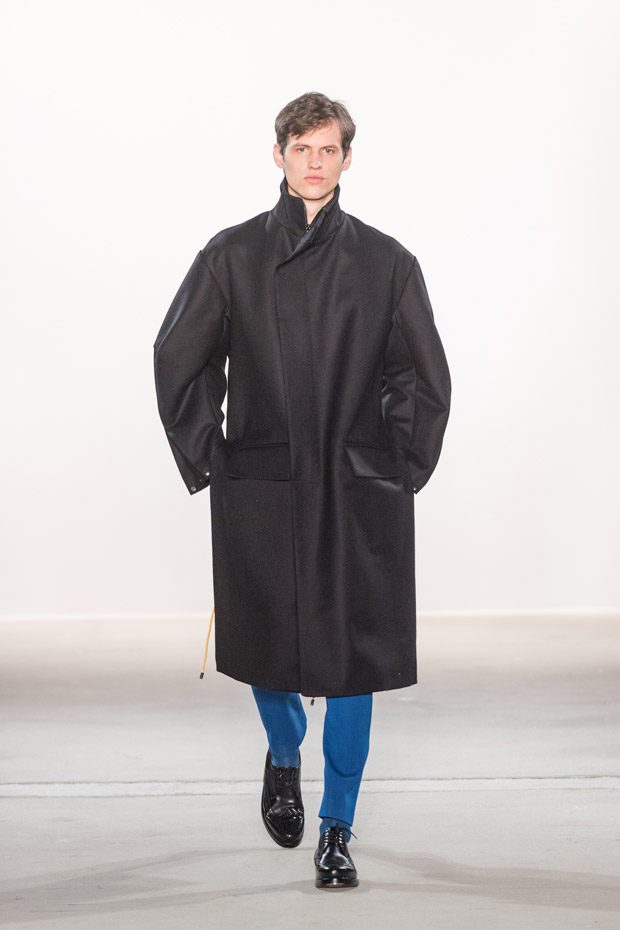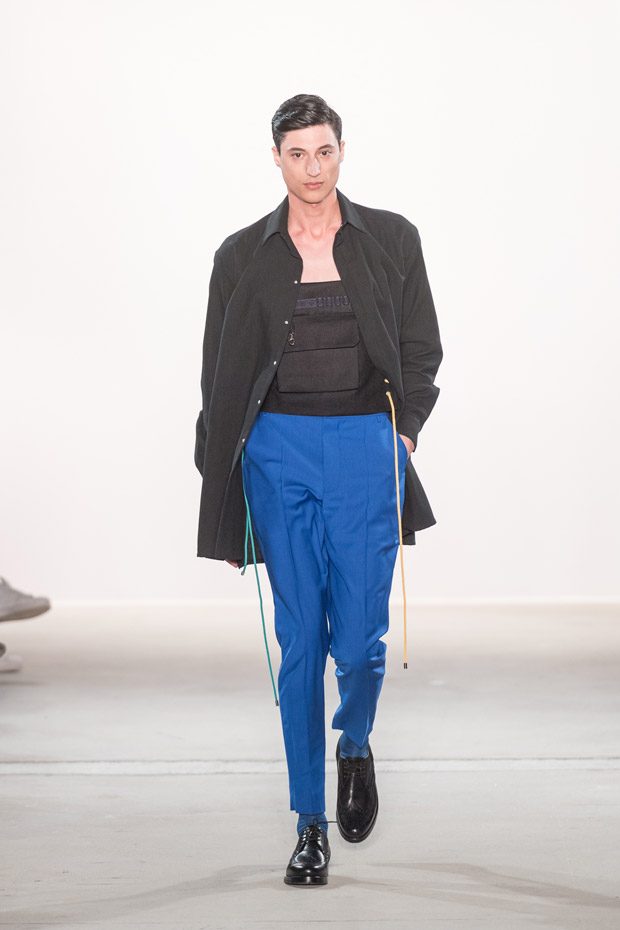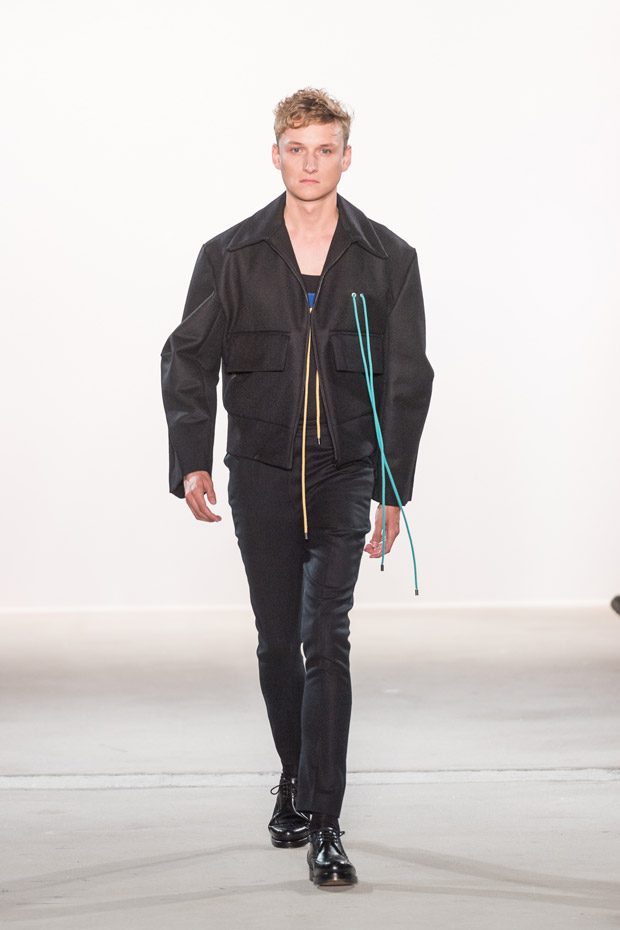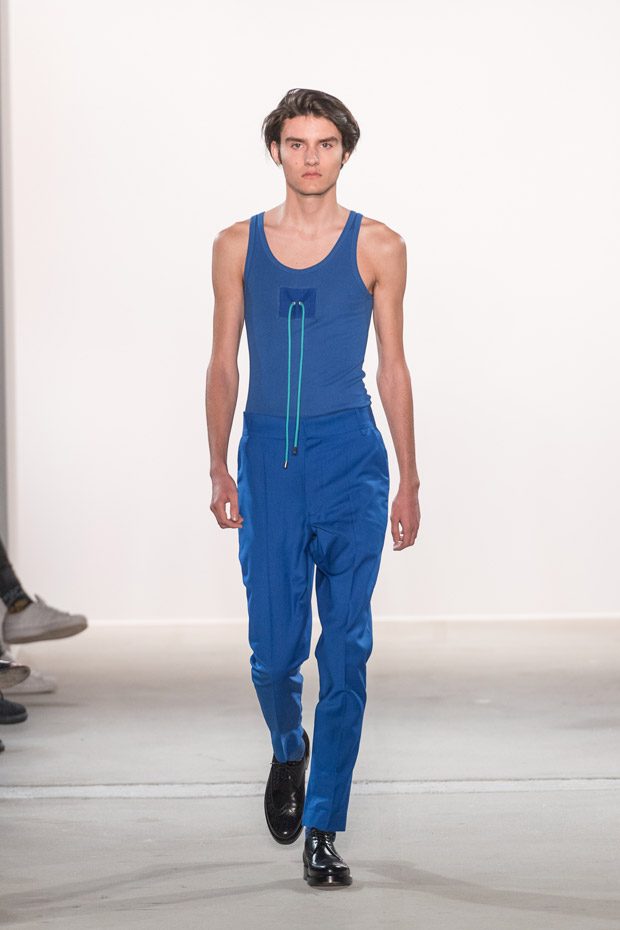 The range of colours consisted mainly of azure blue. That bright, fresh colour underlined the summery mood of the collection. Additionally, several black pieces could be found in this collection. Plenty of the outfits were kept tonal, sometimes two tones were paired in one look. Thus, the overall images stayed utterly timeless, wearable and were never too loud. If you take a closer look at the lace details, you will recognize they are kept in tangerine and skye blue. Simply striking!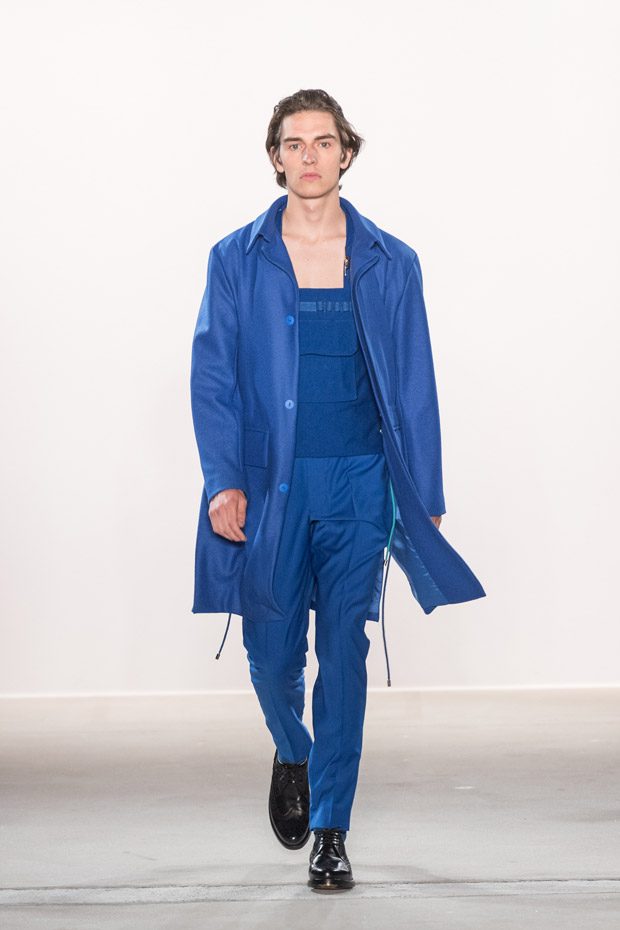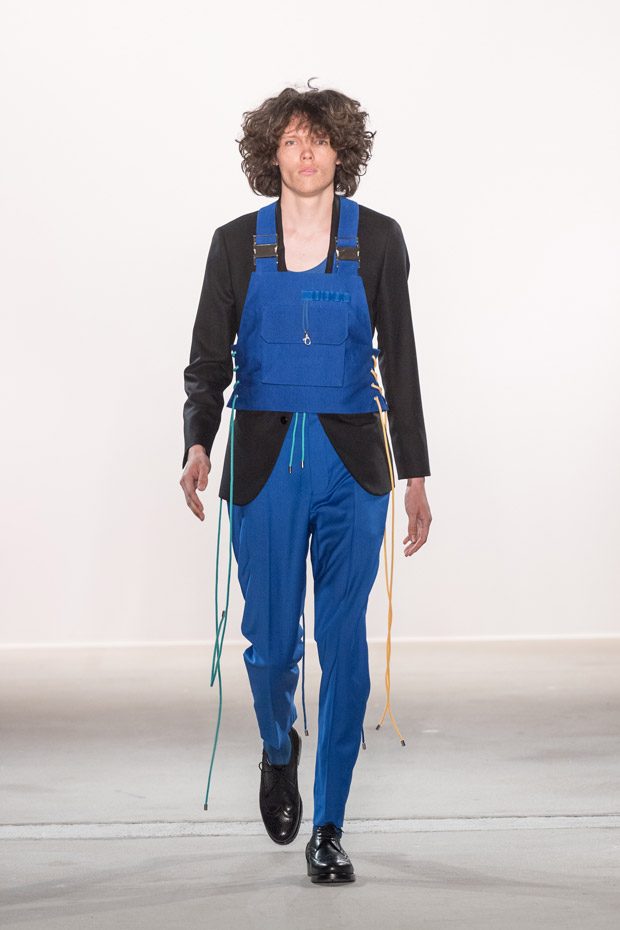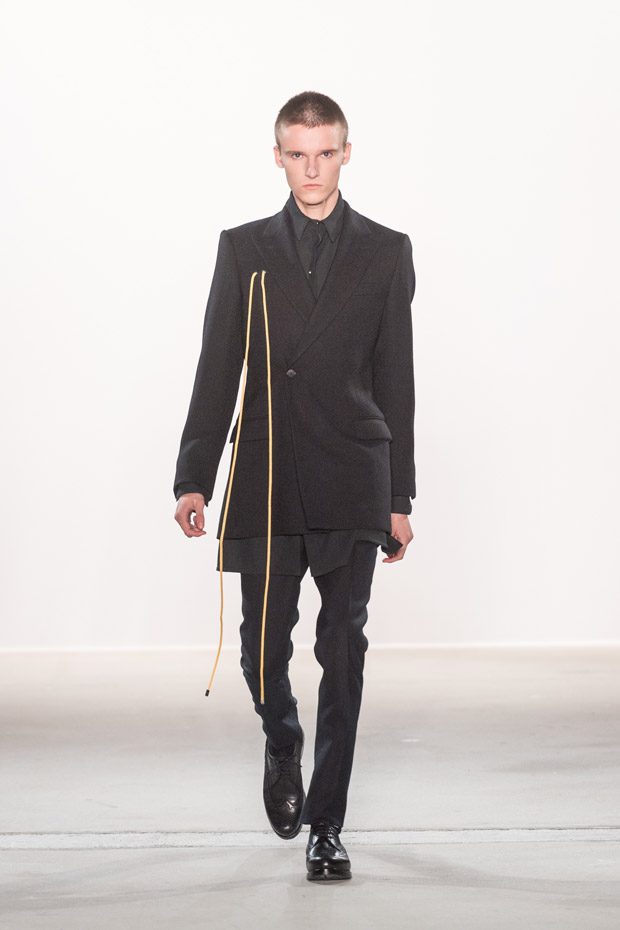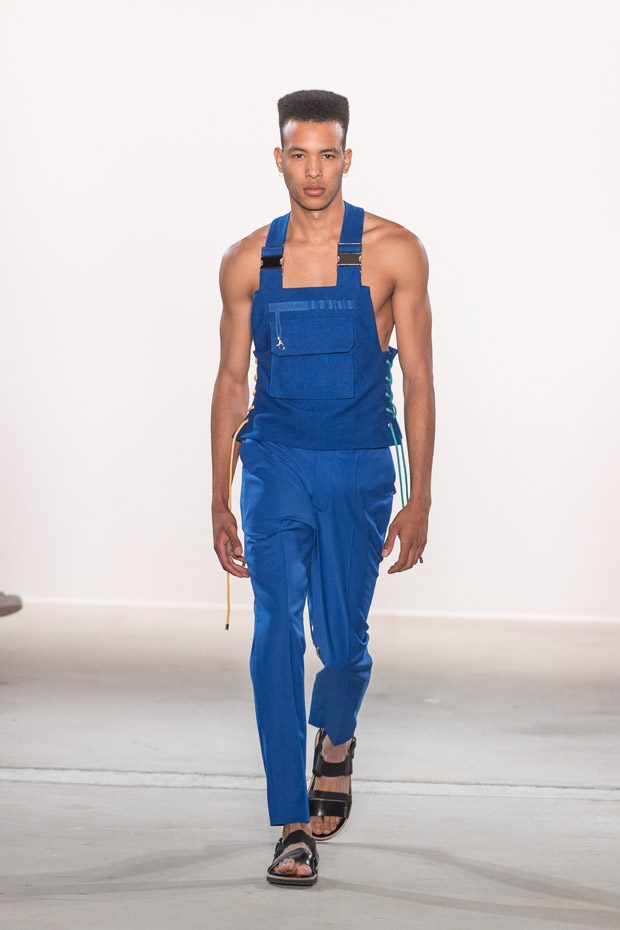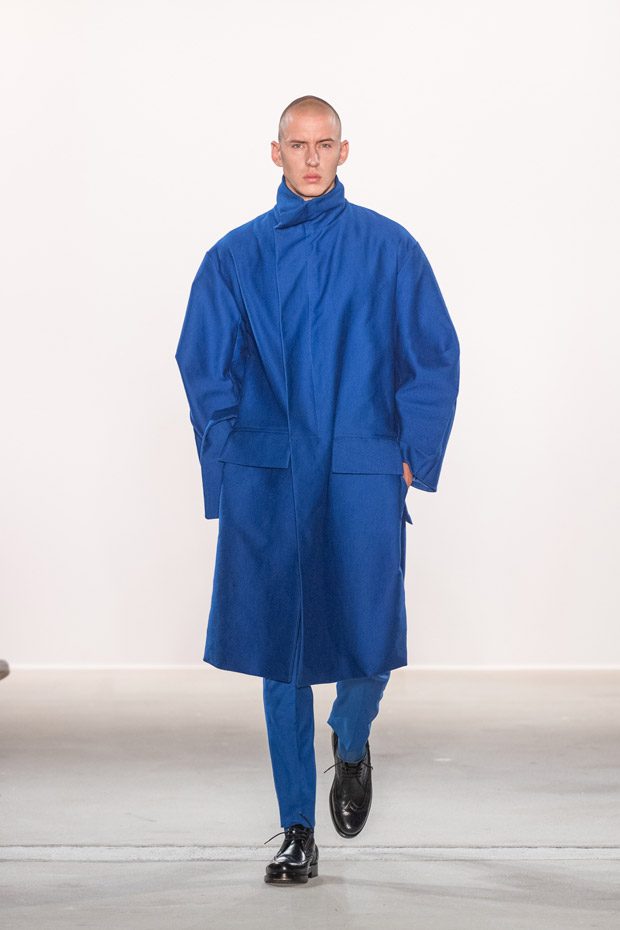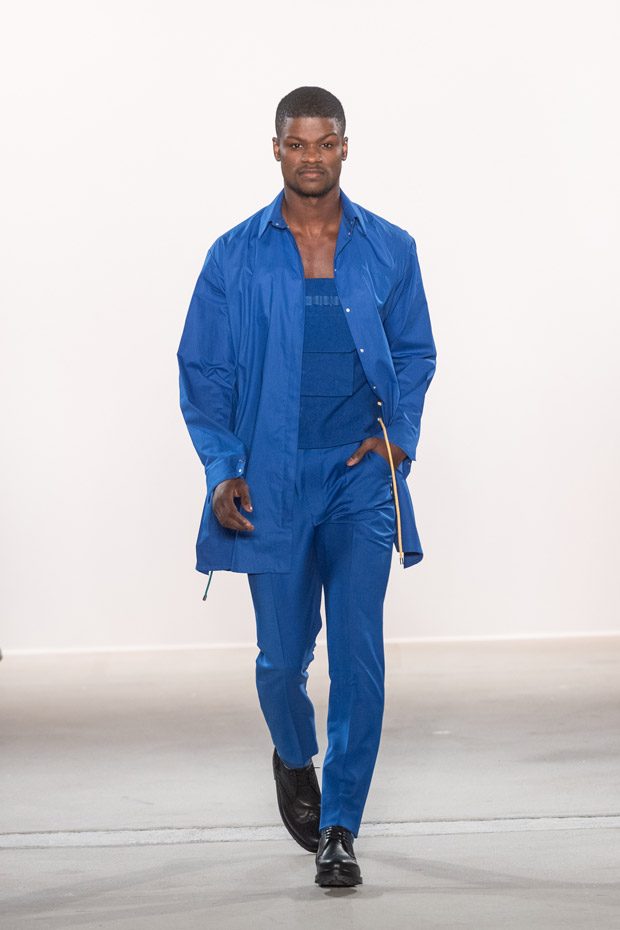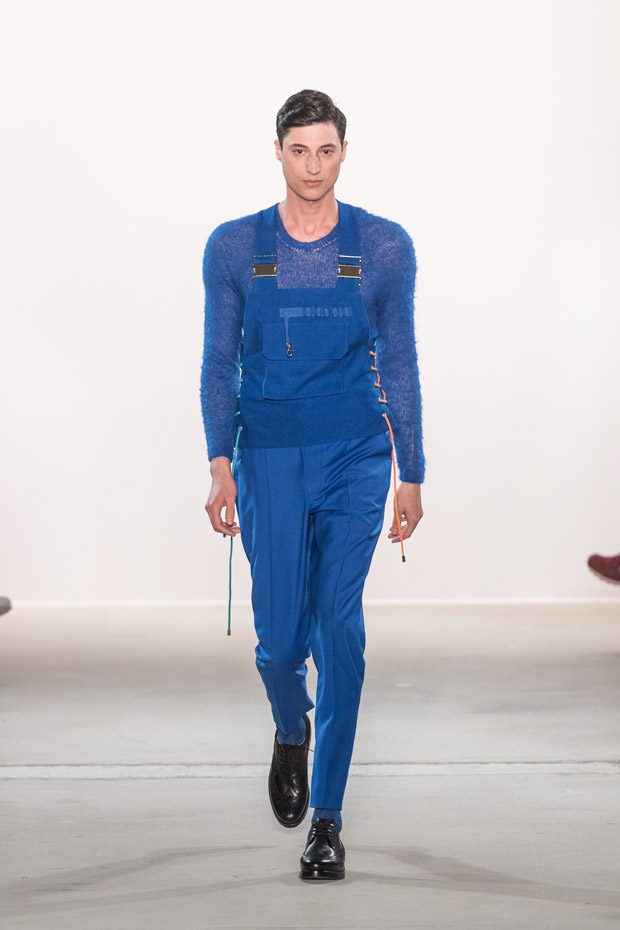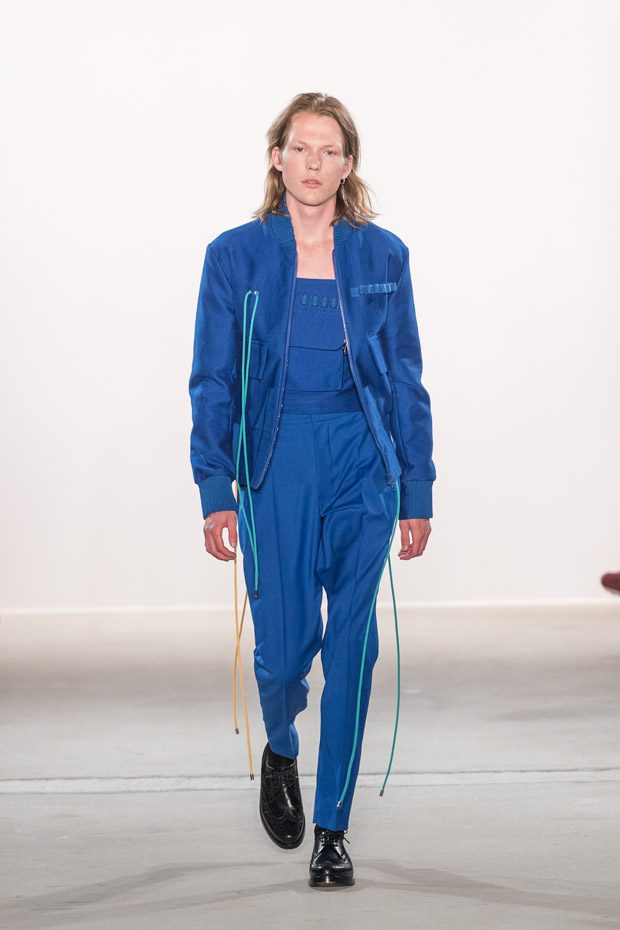 Among all those convincing outfits, it was a very hard task to choose a favourite look. Even though one outfit won our hearts from first second on: it consisted of an azure blue oversized- coat which was worn in a highly nonchalantly way. Additionally, a classy suit pants in the same hue and a casual workwear vest was added. We loved the blithe approach of this amazing outfit.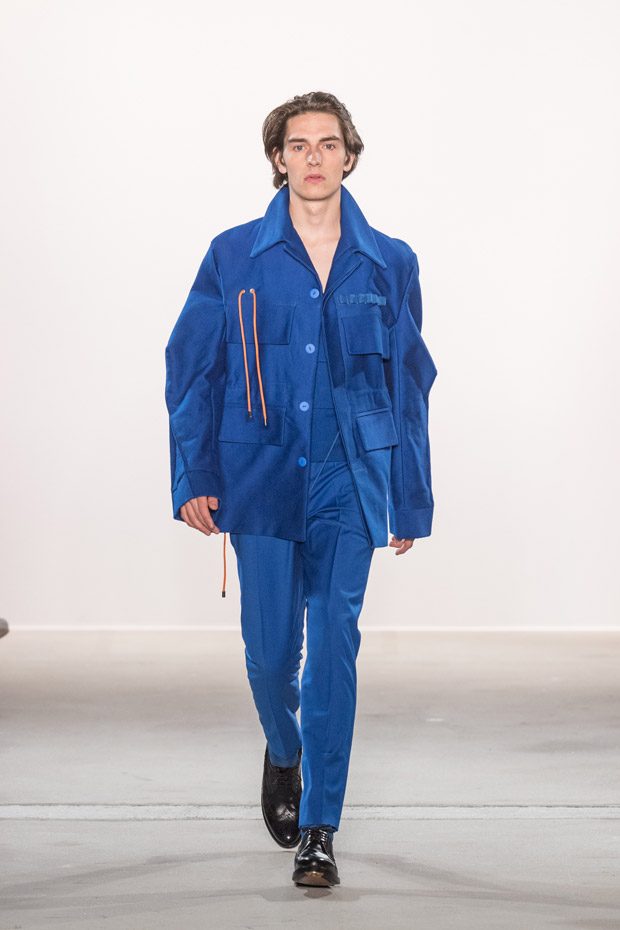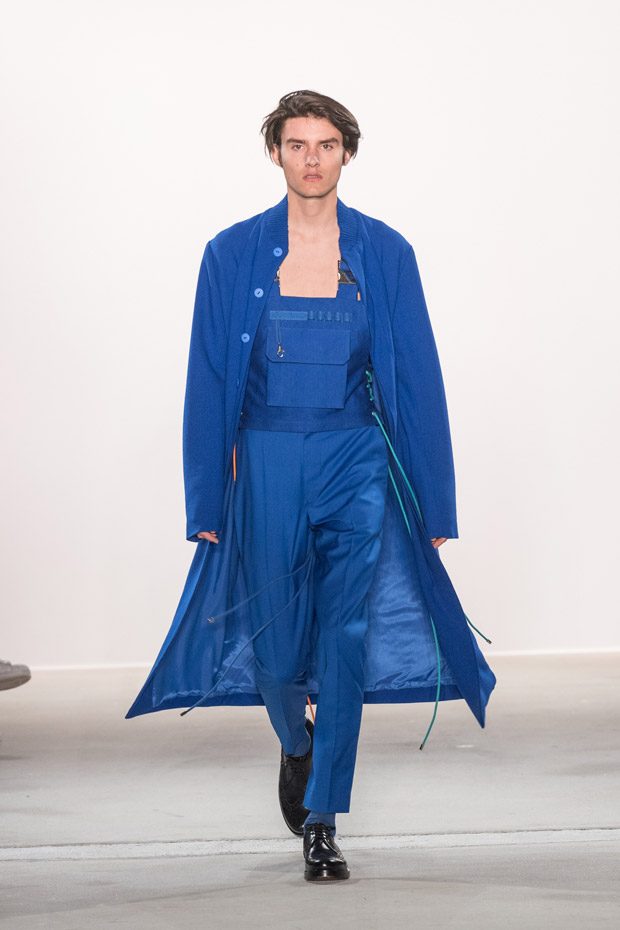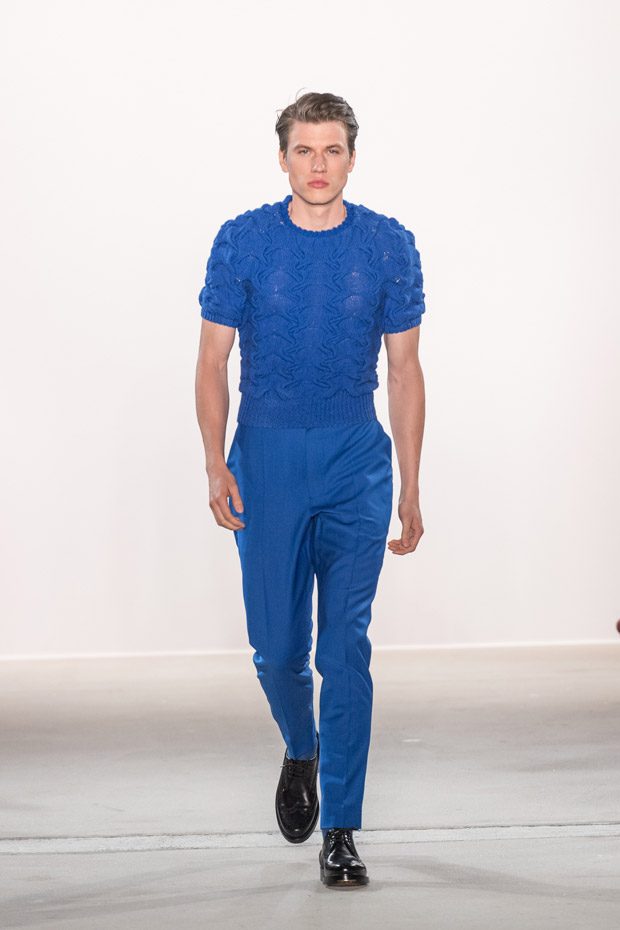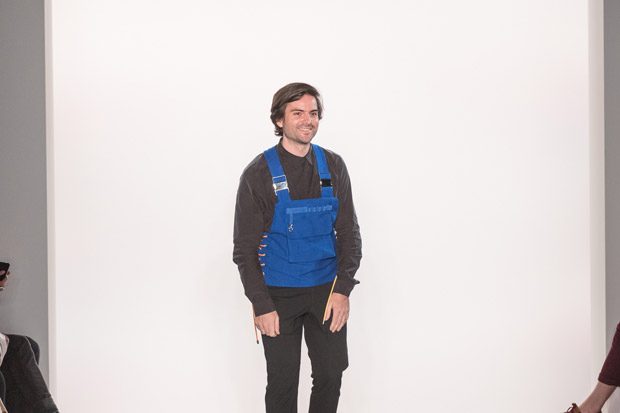 Sophisticated leather brogues and open sandals completed the looks. That shoe choice underlined the urban- chic, sophisticated yet practical character of the looks.
The lavish looks of this collection and its unique combination certainly stayed in mind. We are curiously awaiting all upcoming collections from IVANMAN!
Photo credit: KOWA BERLIN
Review by Sussan Zeck for D'SCENE Magazine