German traditional brand AIGNER presented their Spring/ Summer 2018 collection on the 22nd of September 2017, at "Piazza del Duomo" (Cathedral Square), which is the main city square of the Italian capital. This collection is made for the cosmopolitan, courageous woman that dares to wear striking colours and unique combinations. It can be seen as an ode to celebrate life in all its facets and femininity. This collection focuses on the eternal love for the brand, the product and the philosophy of AIGNER. It takes its inspiration from pop art themes and some iconic artworks from Keith Haring and James Rizzi.
The preferred colour choice are striking hues that stay in mind. Thus, numerous shades of red are used, for instance cherry, maroon, scarlet and candy. That fresh red colour cocktail is vividly mixed and matched- the '90s influences clearly shine through. Hereby a new candy pop culture, paired with extravagance, contemporary inspirations and zeitgeist appears. You may call it "Bubble Gum Fetish", where elements taken from erotic influence are lifted to ultra classics. A few outfits are kept tonal, whereas the rest is a vivid celebration of various shades. Expect the unexpected! Additionally, a few more restrained, timeless tones are revealed, such as pewter, night black and offwhite. Rich gold, true blue, ultra green and sunny yellow create strong accents that stay in mind.
Worth of mentioning is the very special detail- awareness of this charming collection: look at those cheerful lipstick prints, the asymmetric tendencies, the subtle play with transparencies, those pretty bows that adorn the ankles of the models. The creations stay sporty, casual, sophisticated and sexy with just the right amount of each. Leather plays an important role in this collection, it can be found in a plenty of dresses, trousers, coats and skirts. One of our favourite looks is a jumpsuit that is provided with zig zag print in raspberry red, scarlet and rose. What an eyecatcher! It is exactly this print that appears on the next outfit anew, in form of a top that teams up with a bright orange etui skirt. Daring overknee boots in bright orange round off this striking look. Zig Zag prints play a central role in this collection- look at that knee- length dress in zig zag print that teams up with a burgundy red trench coat. Simply smooth!
The collection then reaches another level of sophistication, in form of an extra long coat that contains soft rose and creme white stripes. So classy, so elegant, so AIGNER. The coats of this collection definitely deserve devotion, they are the perfect addition for cool spring/ summer evenings.
Floating materials underline the blithe, joyful character of this collection. They literally radiate positivity like rays of sunshine.
The extraordinary accessories, such as bi- colour high heels, platform sandals and laces on both decolletés and boots, underline the very special yet sophisticated flair of this collection. Jewellery is worn oversized, for example for AIGNERLOVE colorful earrings and contains pendants on letter rings and pins.
We left the show with lots of new impressions, striking colours and statement patterns that stayed in mind and we will definitely keep an eye on AIGNER and all upcoming collections.
Scroll down to see the collection:


The traditional brand that is renowned for their leather goods showcases seven different bags this season:
#CYBILL SPECIAL, AIGNER's signature bag which is presented in three new versions
#CANDICE, which takes its inspiration from the colourful world of American candy stores, the Candice range can be seen in striking colour combinations and unusual shapes, which is emphasising the cool, flamboyant and loud design of the bags.

#LARA appears in two different models this season: the first symbolizes the love for the brand with the various motifs, for instance the classic AIGNER "A" and the heart and horse on the back. The second special edition focuses on the see-through trend  with  many  gold  eyelets  worked  into  the  leather  and  lining.
#CARLIE, where Bauhaus meets Bondage: a hobo bag creates a wide  capacity  with  its  innovative  cut  in  a  trapezoid  shape  and  enables  a  large,  diagonal  bag  opening in form of a zip.
#JADA, the "lady bag" is flamboyant and eye- catching. Thanks to its trapezoidal format and simplified, calm overall look it is one of AIGNER's bestsellers.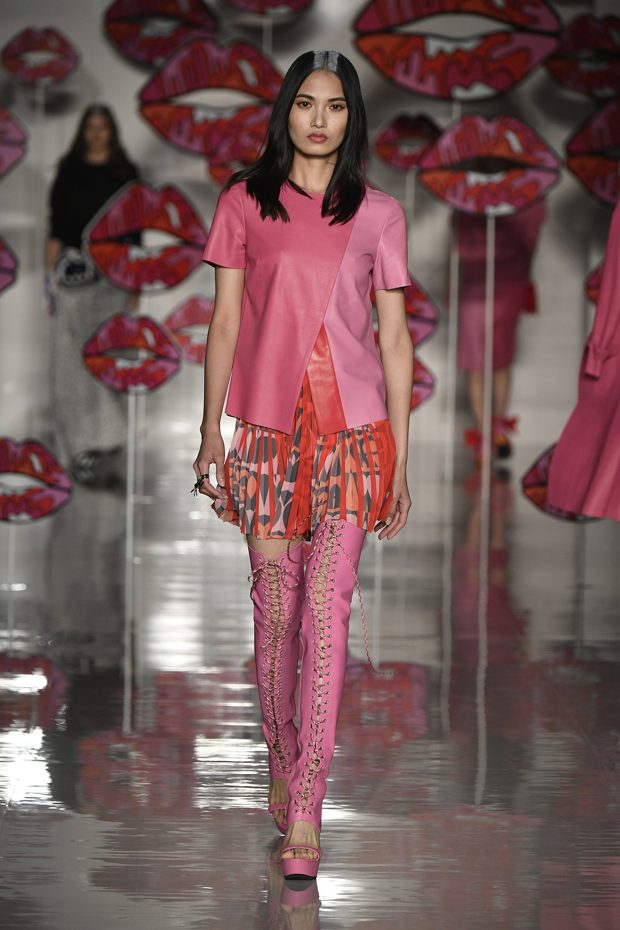 #BETTY can be understood as an ode to traditional elements that are paired with modern ones. It is an oversized travel bag that has been created for this fashion show. It is the perfect addition for our Spring/ Summer 2018 travel wardrobe.
#DIADORA as AIGNER's most trendy bag for 2018 combines tradition and modern design. It is a crossbody bag that is the perfect addition for every day.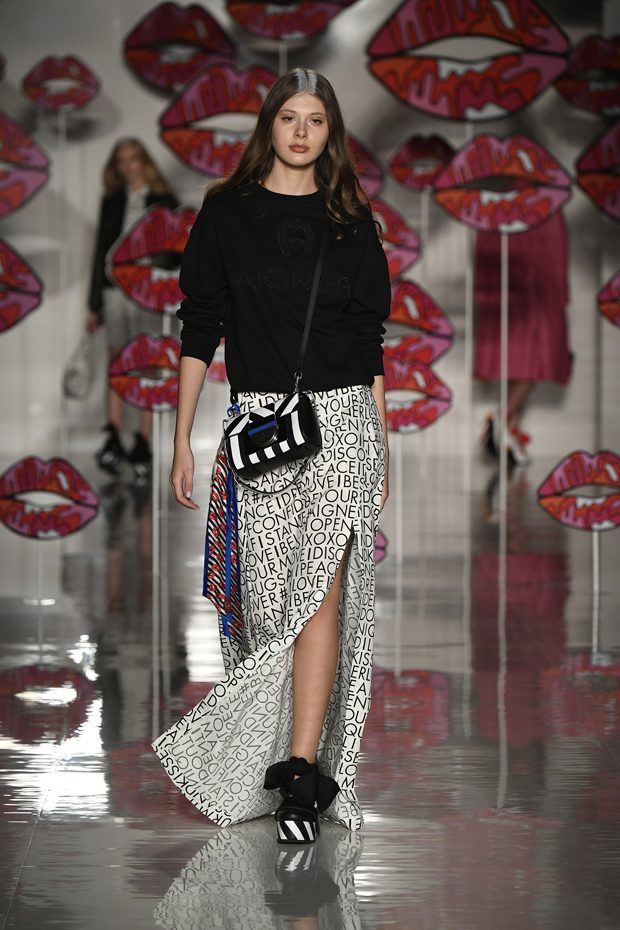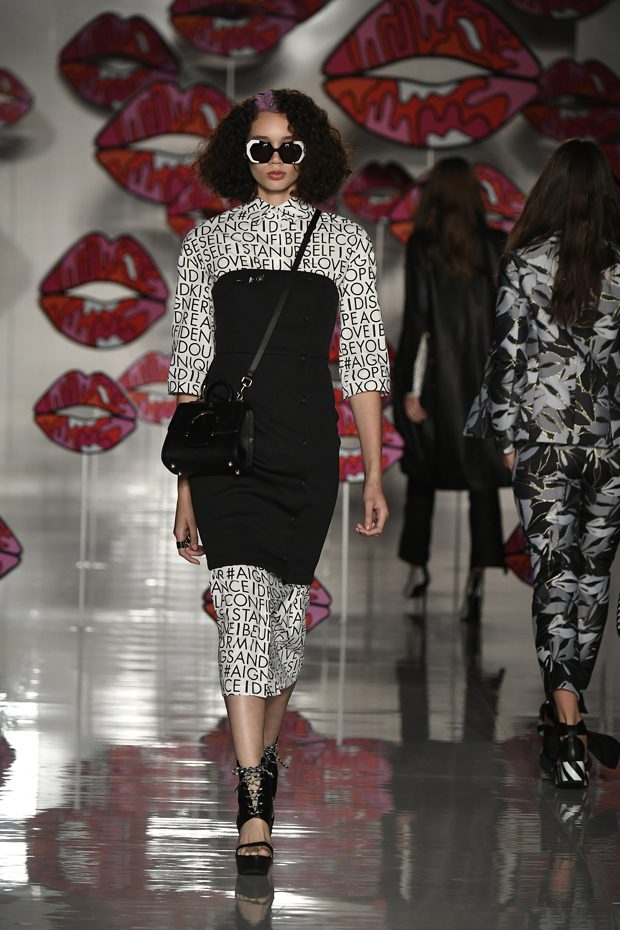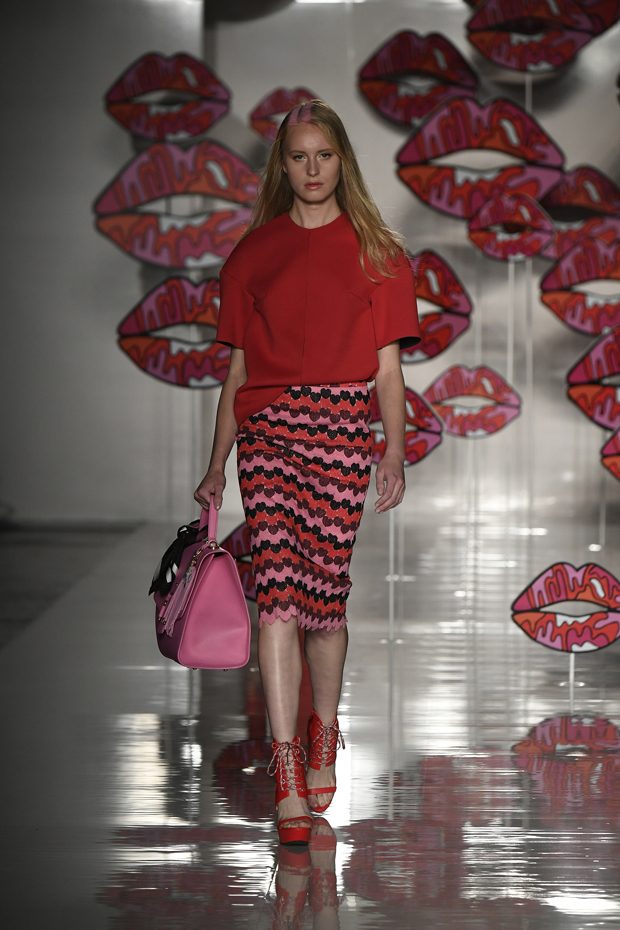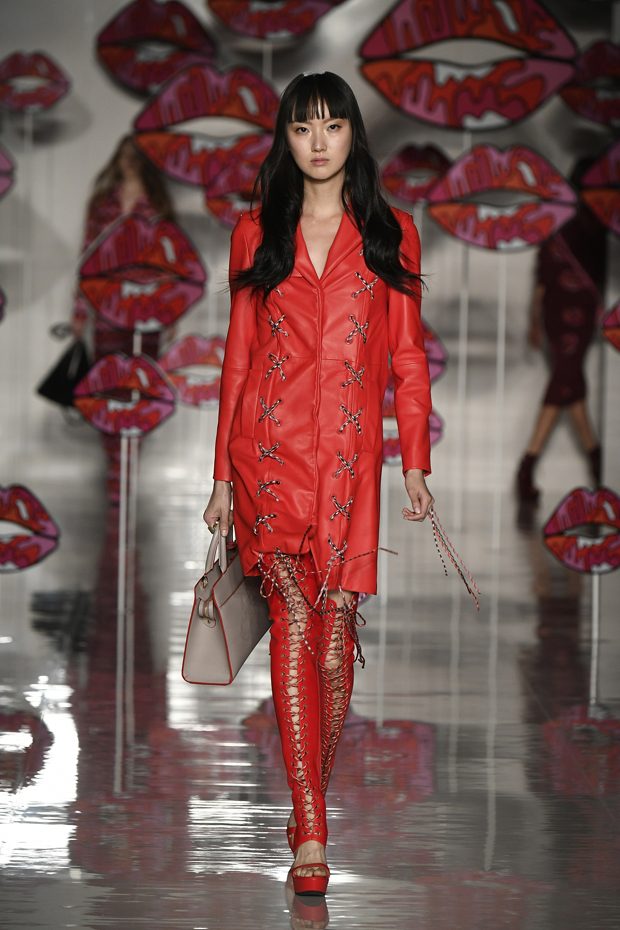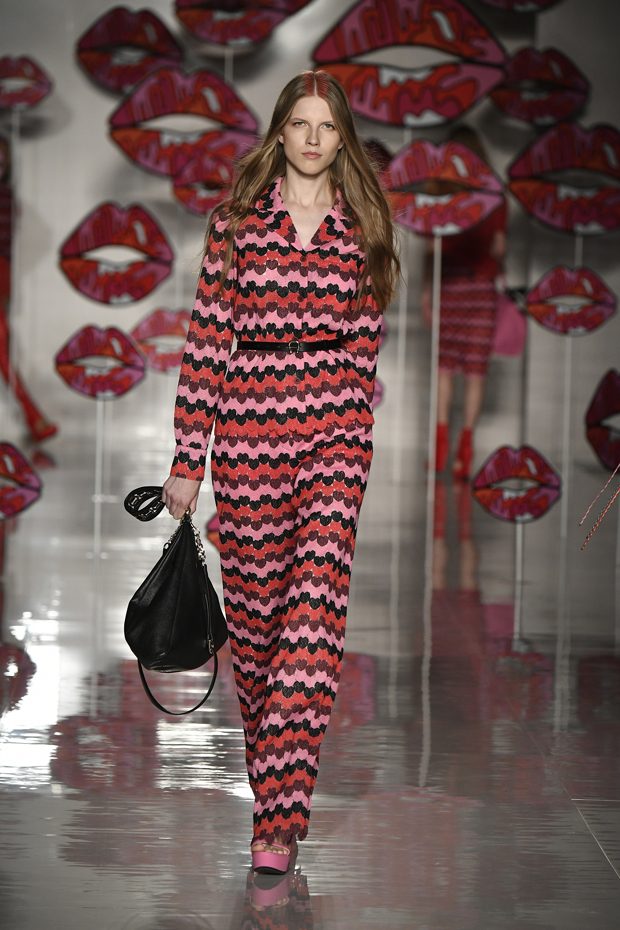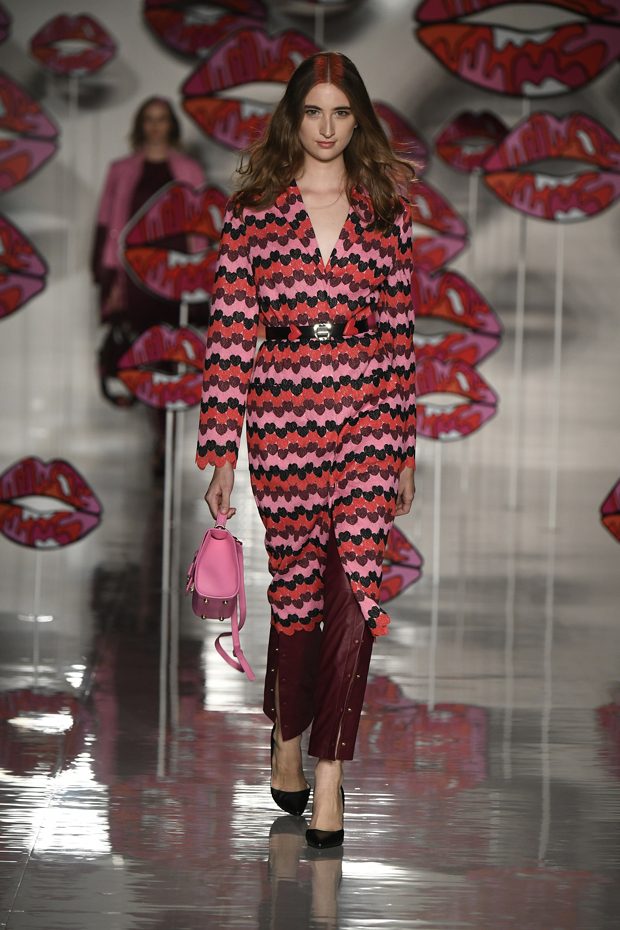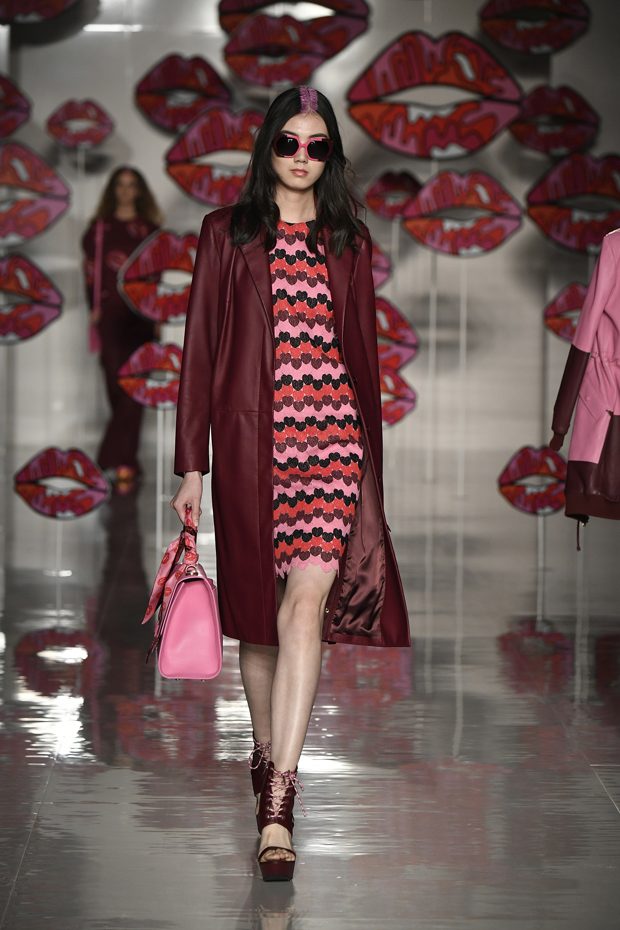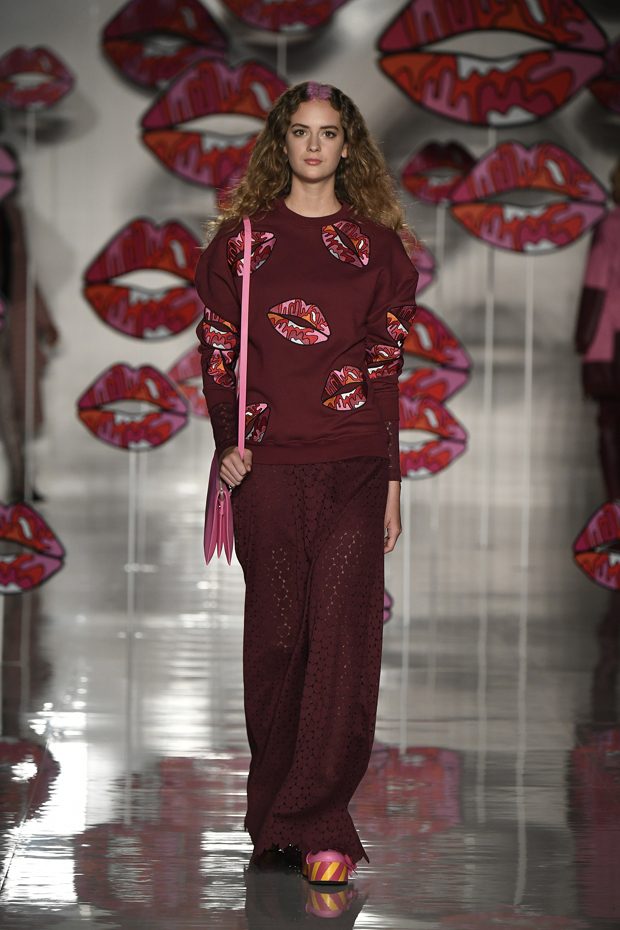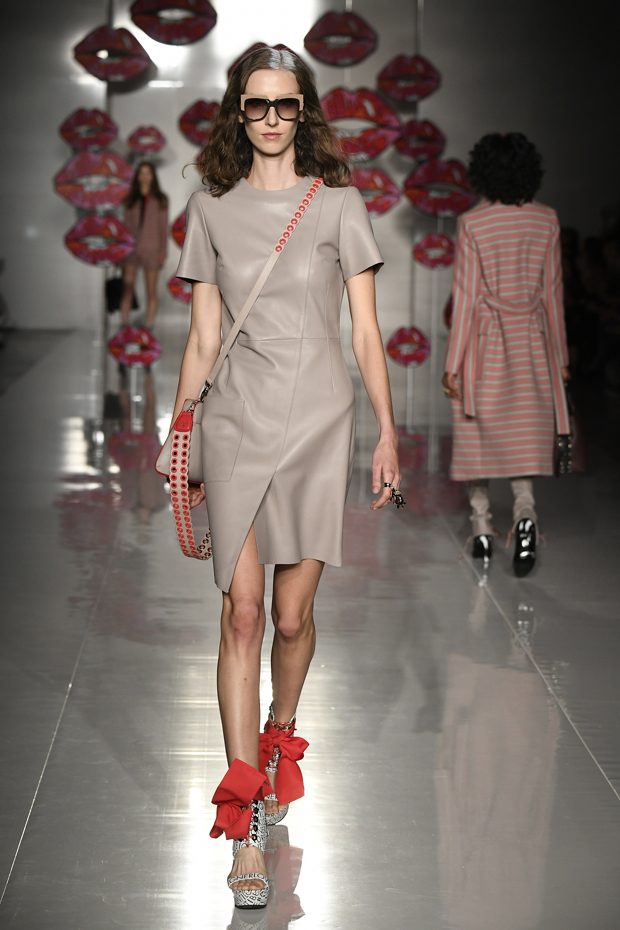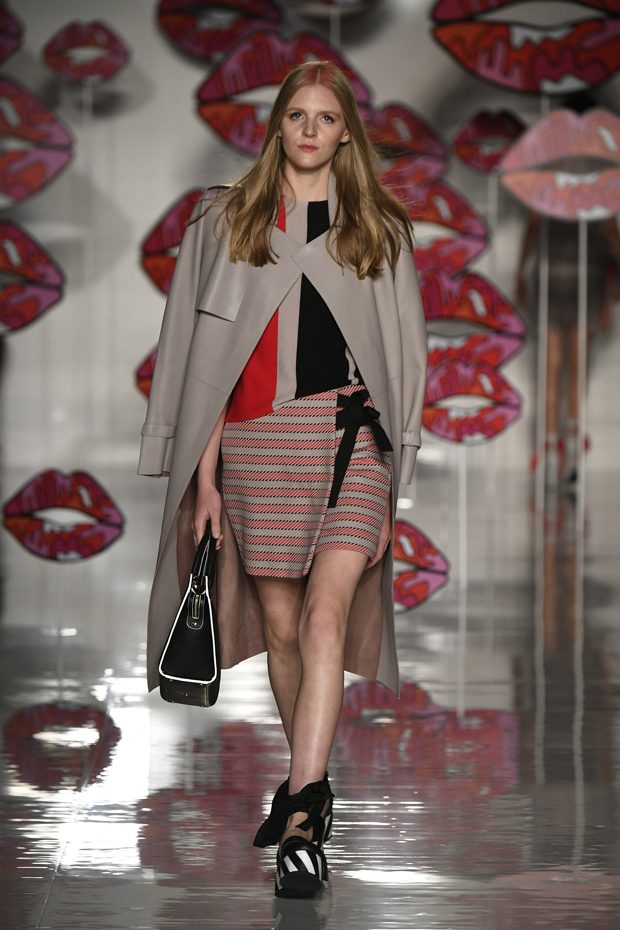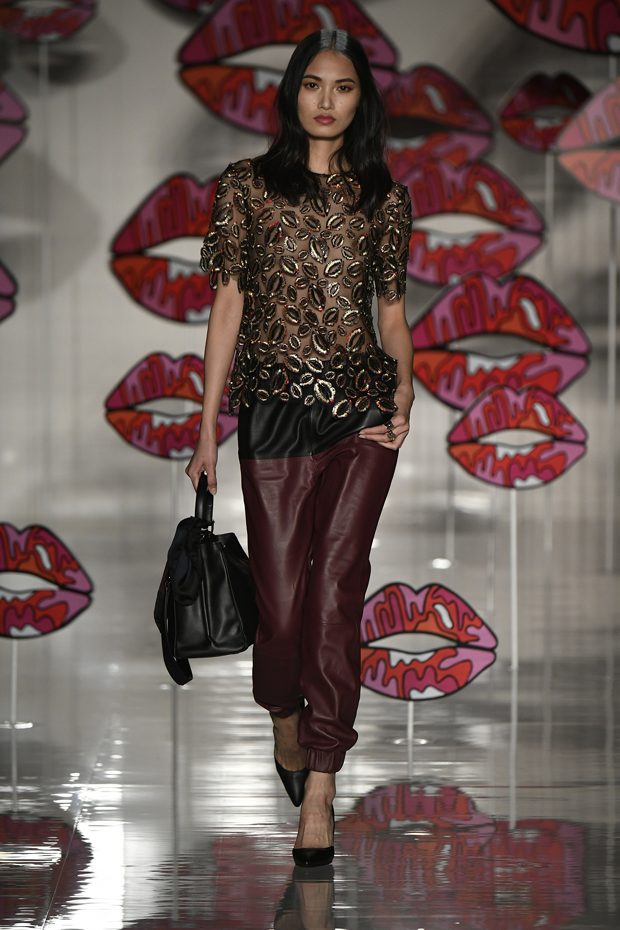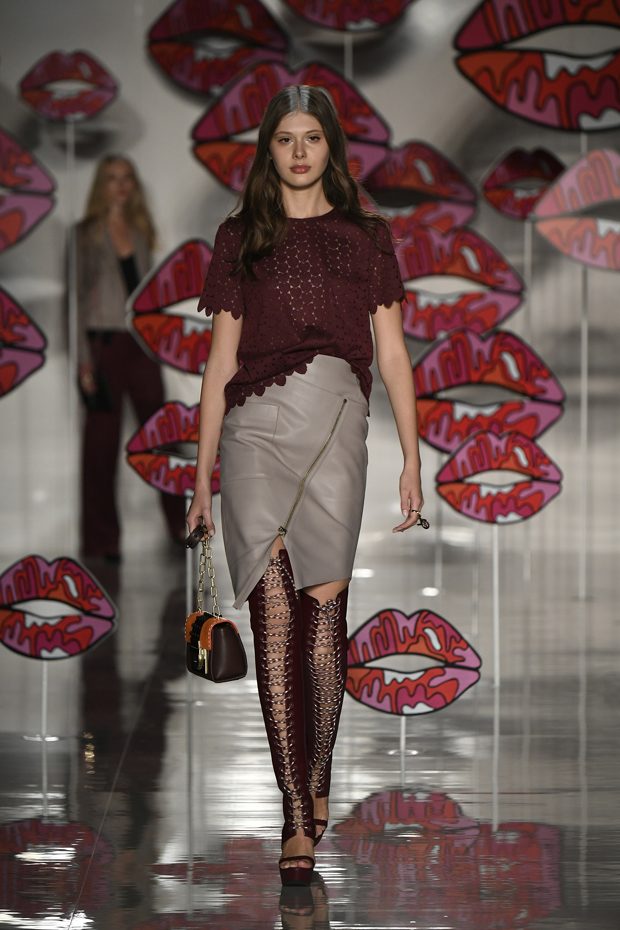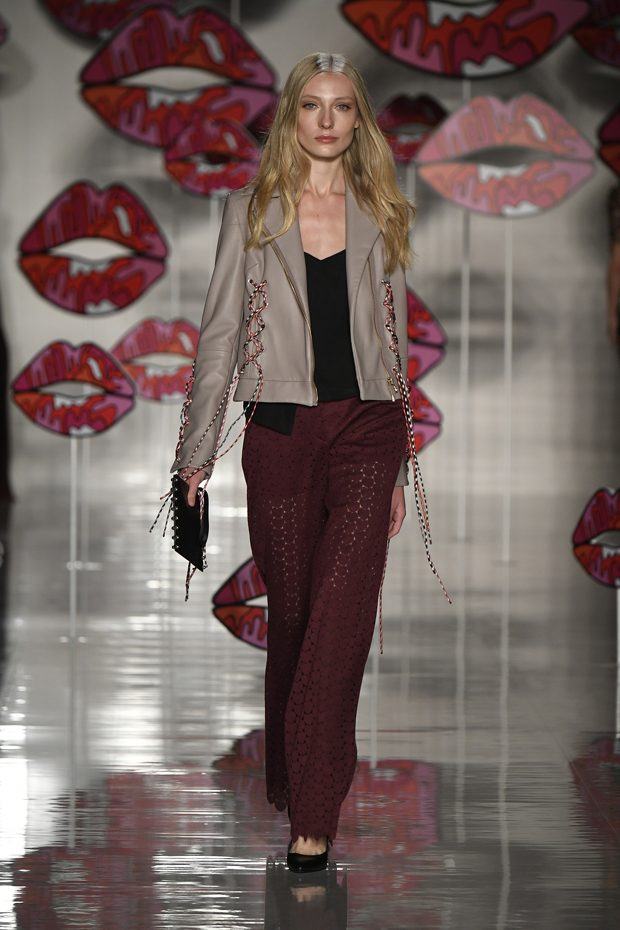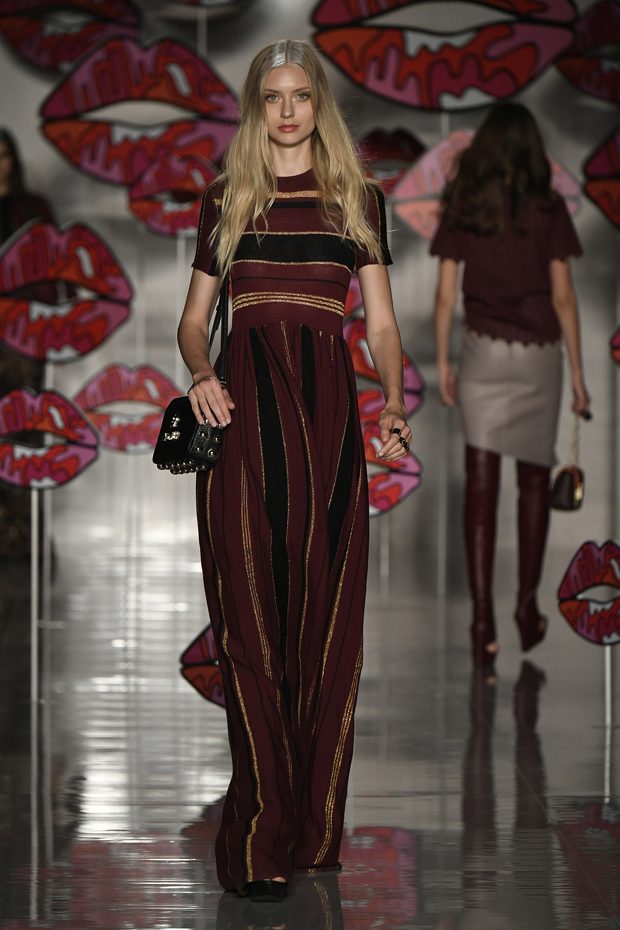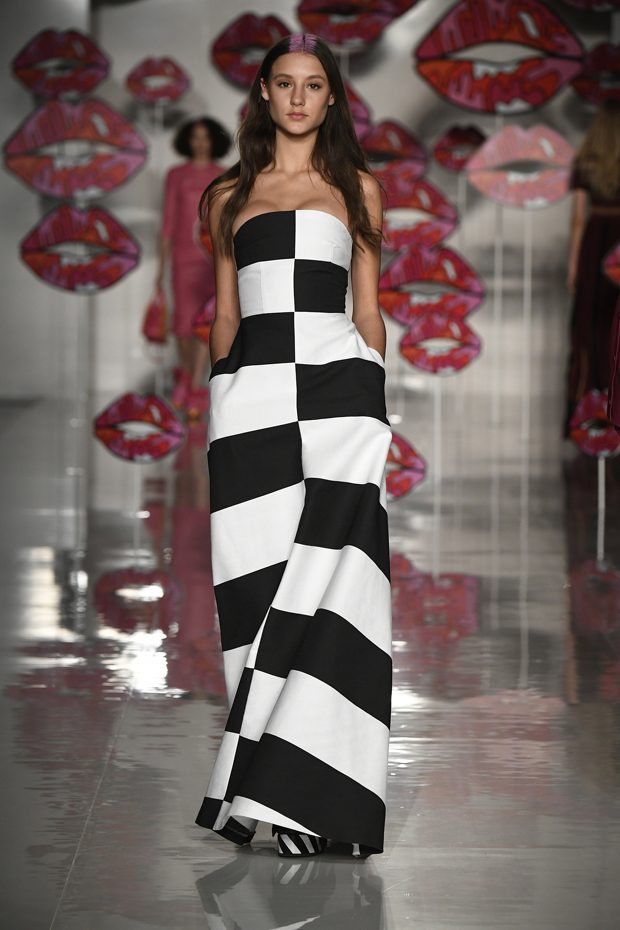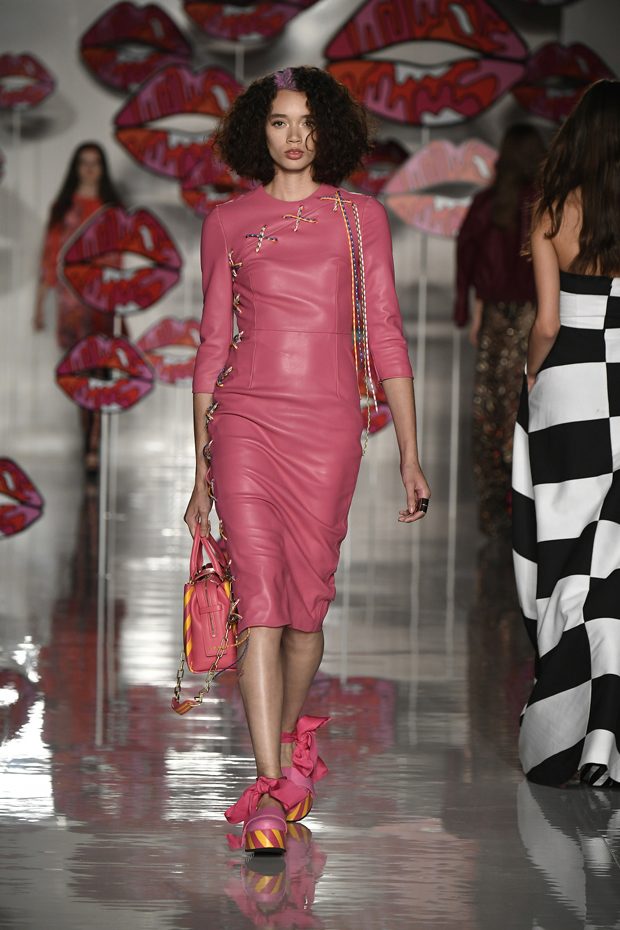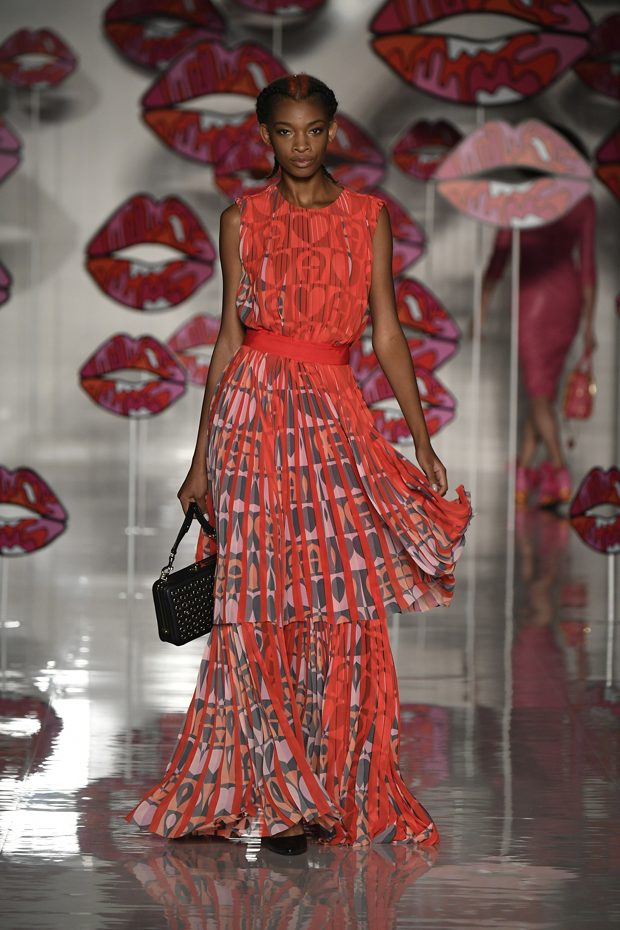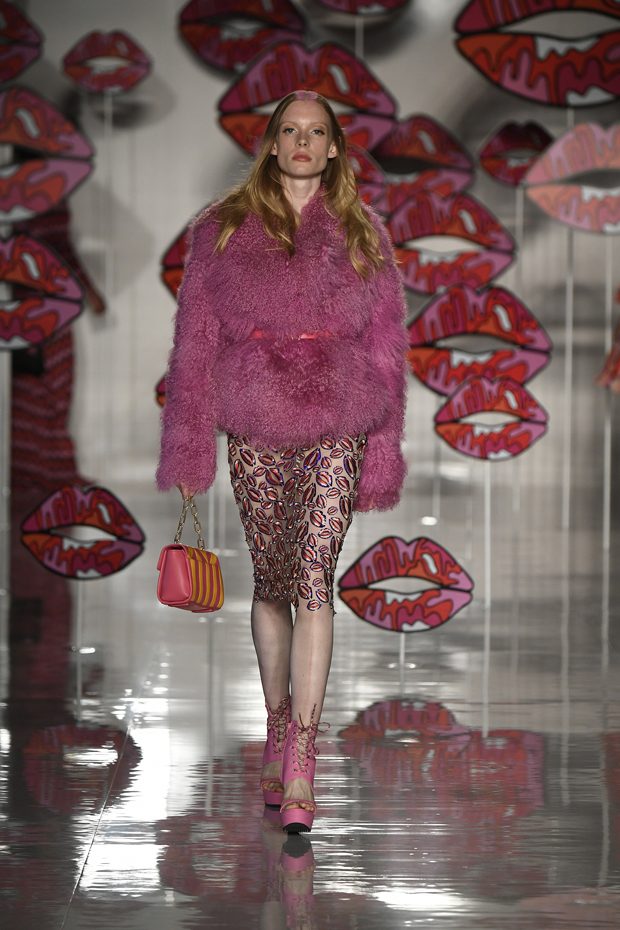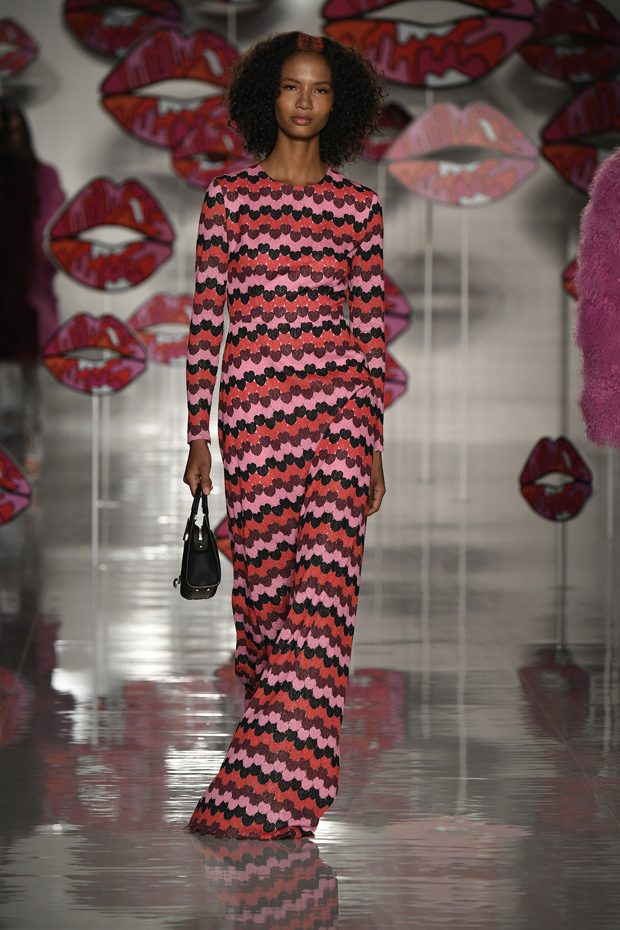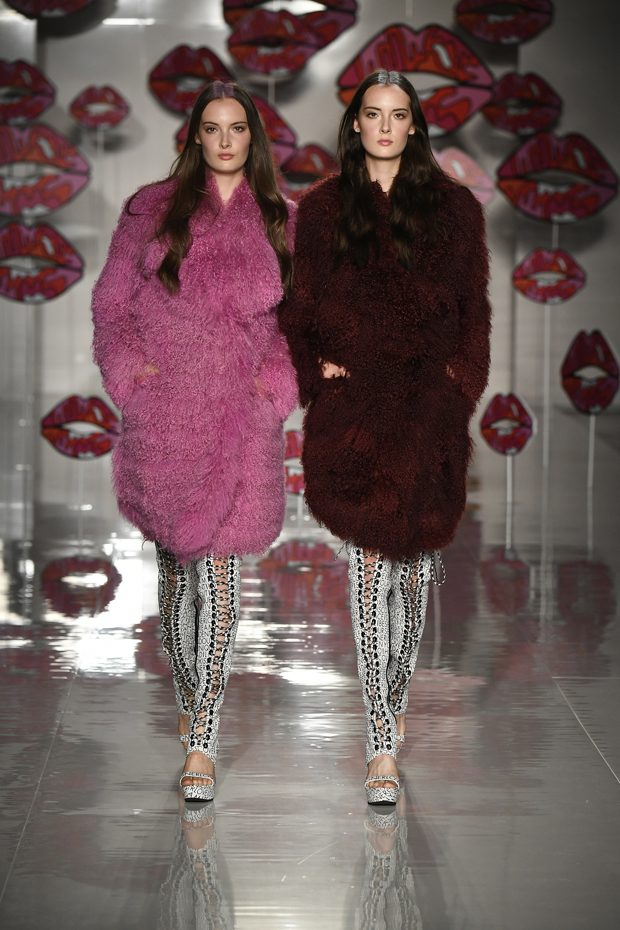 Picture Credit: Etienne Aigner AG, www.aignermunich.de
Review by Sussan Zeck for D'SCENE Magazine