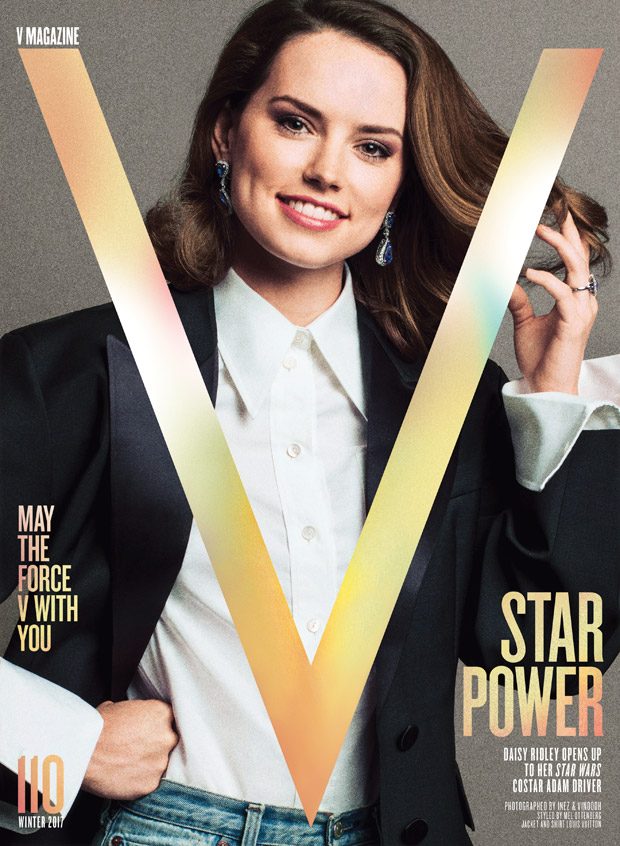 Star Wars: The Last Jedi's actress Daisy Ridley takes the cover story of V Magazine's Winter 2017 edition lensed by fashion photography duo Inez van Lamsweerde & Vinoodh Matadin. In charge of styling was Mel Ottenberg, who for the session selected looks from top brands such as Louis Vuitton, Gucci, Gosha Rubchinskiy x Burberry, and Fendi among other. Beauty is work of makeup artist Dick Page at Statement Artists, and hair stylist Ward at The Wall Group.
Related: Daisy Ridley Stuns for American Vogue November 2017 Issue
"No, no, he told me it was meant to be Keera. And then, when we were already shooting in Abu Dhabi, he told me that he was thinking of going with Rey, which I thought was frickin' awesome. But because I had to audition so much and everything, I never really had a conversation with J.J. about it until I had read the script. So, I had no sense of what I was getting into. No sense of what was really going to happen or what anything would entail. I hadn't done a film before, so it was a whole new thing. It's such a crazy thing the first time around: Even if [J.J. and I] had had a conversation about it, nothing would've even made sense at that point anyway. It was unfolding as we went along." – Daisy on her initial conversations with J.J. Abrams about her character.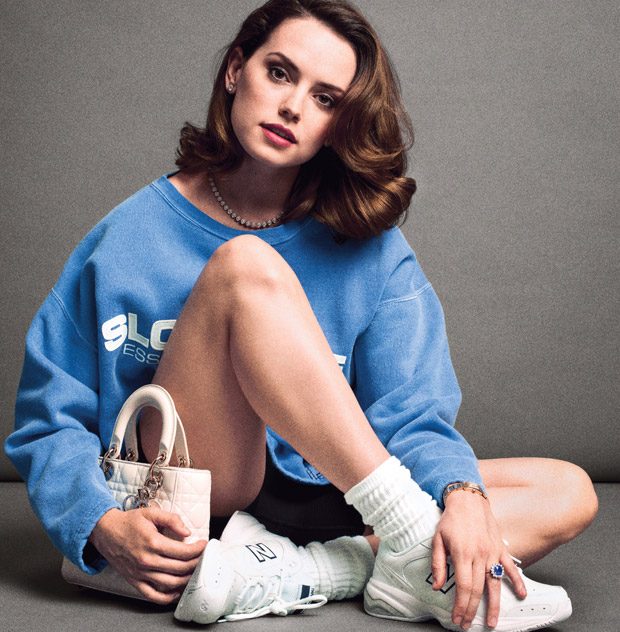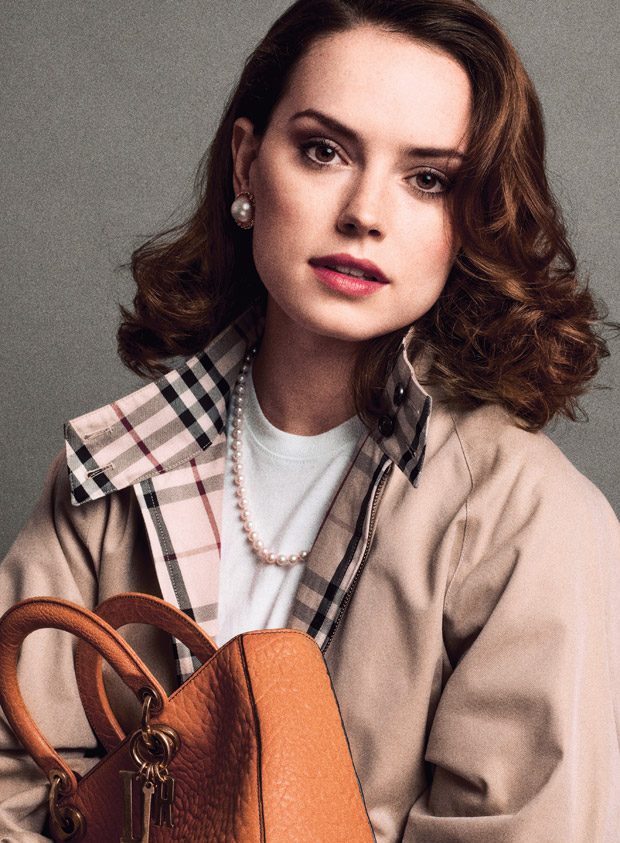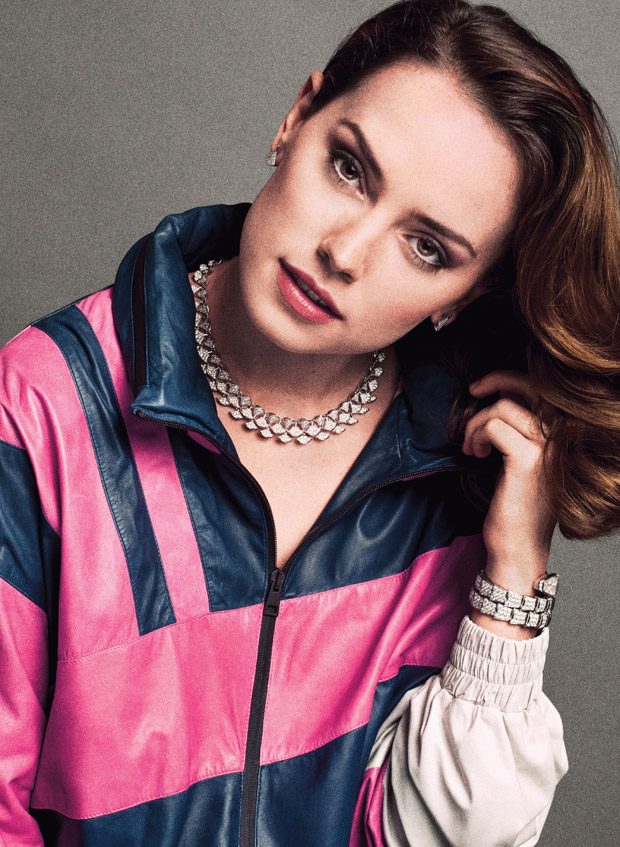 For more visit V magazine's official site: vmagazine.com