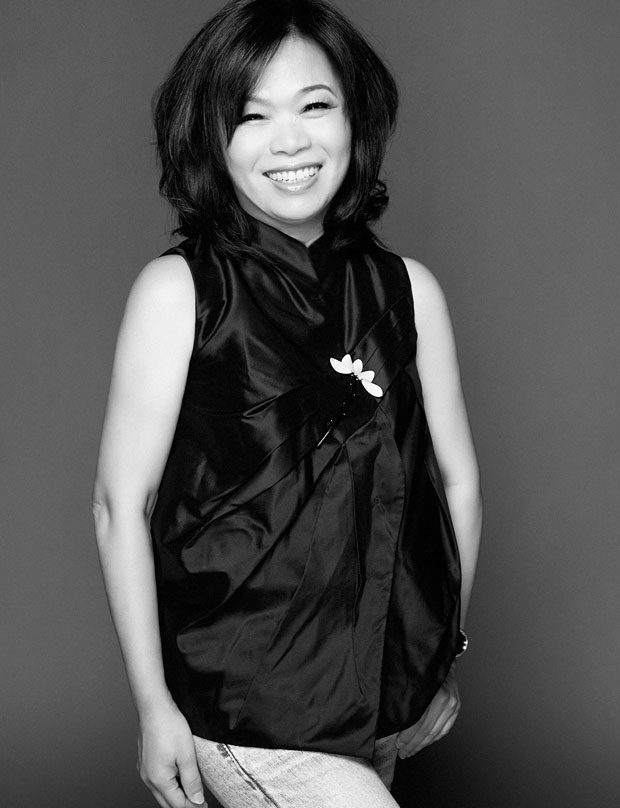 Celebrating four decades in the fashion industry Designer and Founder of her eponymous label SHIATZY CHEN sits down for an exclusive interview with Editor KATARINA DJORIC. Madame Chen talks about her beginnings, opening her first Paris atelier in the nineties, and her goals as a designer.
Your first fashion job was at your uncle's clothing factory. How did you come to start your own label?
In 1970's, knowing that consumers at the time were obsessed with foreign brands, I decided to draw from the richness of Chinese culture to create unique apparel designs. Shiatzy International Company Ltd was founded in 1978 based on a neo-Chinese concept.
Read more after the jump: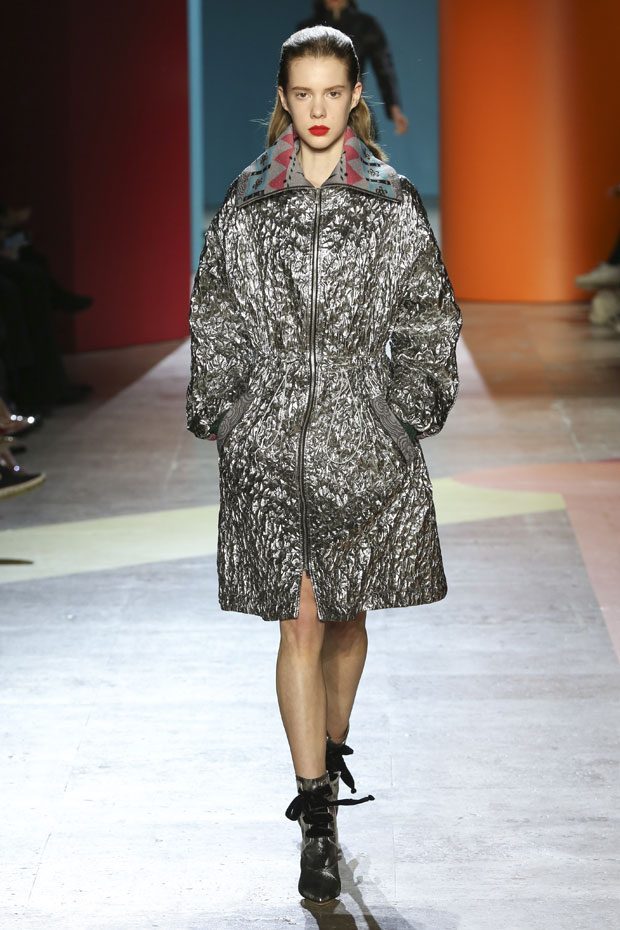 What was the first piece of clothing you've ever designed?
After so many years as a designer, I may not remember my first piece, however I do remember my first client very well. It was an embarrassing experience because I damaged the fabric when I was starting her request but in the end everything turned out great.
When you started out as young designer, did you ever think you would achieve the amount of success that you have?
When I was young I did not expect to become a fashion designer, and it was something beyond my imagination. I knew I must be proactive, and in order to stand out, I had to achieve perfection and push myself to learn constantly. I have accomplished little today, and I hope to achieve more in the future.

How do you feel being referred to as the Chanel of Taiwan?
I am deeply thankful and honored people see me as the Chanel of Taiwan. I am so encouraged.
Did moving your atelier to Paris in 1990 affect your design aesthetic? What sets apart Paris from other cities?
Paris is the center of Western fashion and the birthplace of the couture. In 1990, SHIATZY CHEN took steps to advance our unique East-meets-West vision by setting up a design studio in Paris. Contrary to the two-dimensional tailoring that is normally used for Chinese outfits, the tailoring of the West is done by draping. From the base in the heart of couture, we had greater opportunities to explore complex Western construction techniques as well as stay on top of the latest trends.
While working on your collections, do you sketch? Could you describe your work in progress?
Yes, I work using sketches. I create the spirit of the season first. Then the team will do the research and discuss the inspiration with me and decide the theme, silhouette, color, and fabric of each season. The entire project becomes successful because of the great teamwork.
Could you describe for our readers the Shiatzy Chen woman? What is femininity according to you?
The SHIATZY CHEN women is graceful, elegant and with fashion taste, passionate about life and in love with our vision and mix of cultures.
As a fashion designer you have to come out with new designs at least twice, if not four times a year. How difficult is to keep up with that pace for so many years?
Before I start working on the new collection each season, my mind must be restarted. I always tell my crew that everything can be designed better. To keep up with the world, you may face everyday challenges. However, we have to persevere in learning and carry forward with every moment.
What do you have in mind when envisioning a new collection taking the runway?
My goal as a designer is to create something different each season. Innovation is my objective and I feel satisfied when I reflect and each season we managed to achieve this.
This year Shiatzy Chen celebrates 40 years anniversary, congratulations. Looking back, is there anything you regret? 
Thank you, 40 years is a milestone for any fashion house. To look back all these years, I sometimes sorrow that some of the files and the garments from the past were not entirely archived.
So, how do you see the future of SHIATZY CHEN the fashion house?
I hope SHIATZY CHEN will even in the future strive to become better than the last day, and that we will all make efforts to always do better.
Finally, what advice would you give to young designers?
To learn constantly, don't give up and to have sincere mind. You only live once, so try to do your best and have no regrets.
To explore the world of Shiatzy Chen log on to the official page at shiatzychen.com.