Discover Peet Dullaert's Spring Summer 2019 collection, that honors the triangular connection between the Moon, Sun, and Earth, and celebrates it's influence on the ocean tides, rain cycles, and nurturing form of the nature. Stars of the lookbook are Kaina, Yamar, Jorben and Jana at Jill Models Management. Creative direction by  Peet Dullaert, with casting direction from Mitch Macken at MM Casting.
"Through manual and technical manipulations inspired by the tidal phenomena designs resonate fluidity with a liquid appearance. The intricate gravitational pull translates in dropped waist-lines, elongated, and extended volumes. Exploring further; shapes are turned inside out, upside down, and constructions reversed calling for alternative perspective.
A symbolic interaction between heavenly bodies is highlighted through spiral column shaped 'Axis-Mundi' cuts, knitted, and tailored to embrace and flow around the body. Together with drop-shaped forms executed in among other Peet Dullaert's signature Techno-pleat techniques, the collection continues to deliver fashion design made for modern posture and the inquisitive mind.
The ocean whether glistering wild, or calm, inspired detailing with significant luminous reflection; plated by hand in luminous 24K gold, painted sheer silver or crowned with lustrous pearl. Emphasising on internal reflection, an incorporated mirror graces the inside of certain clutches."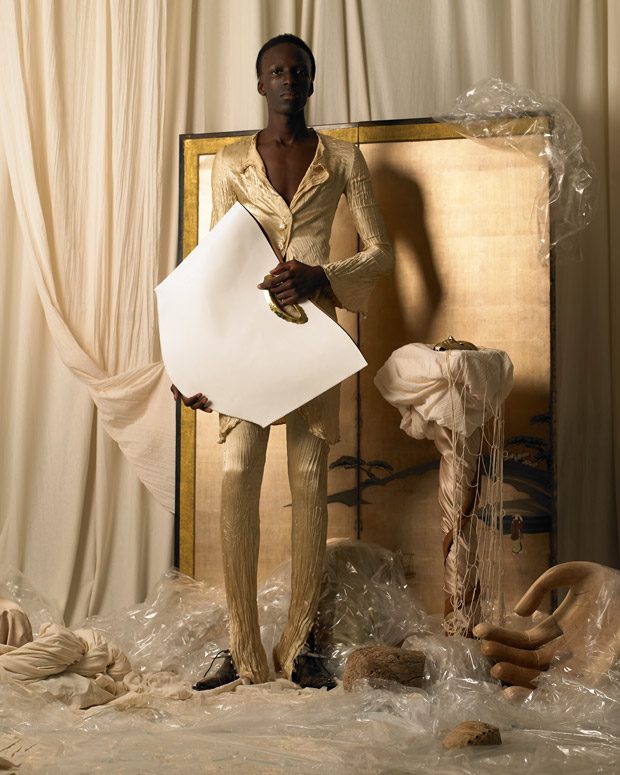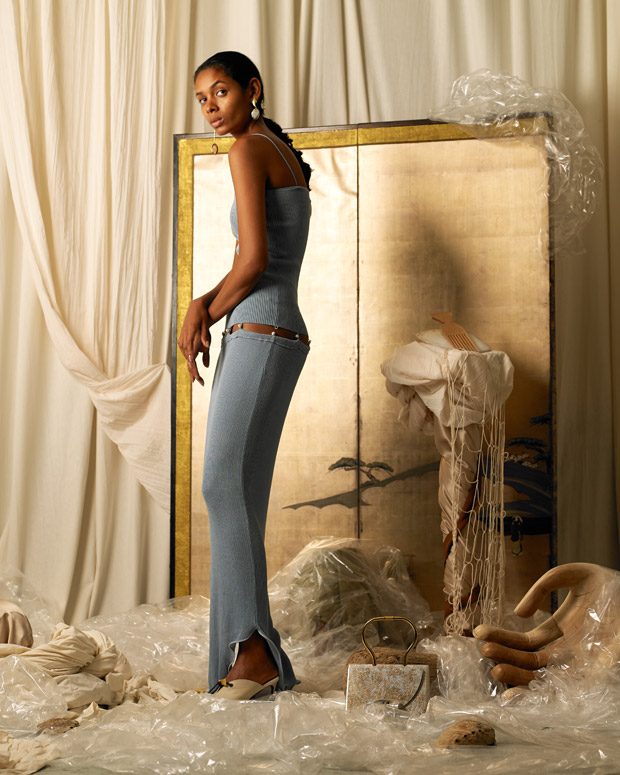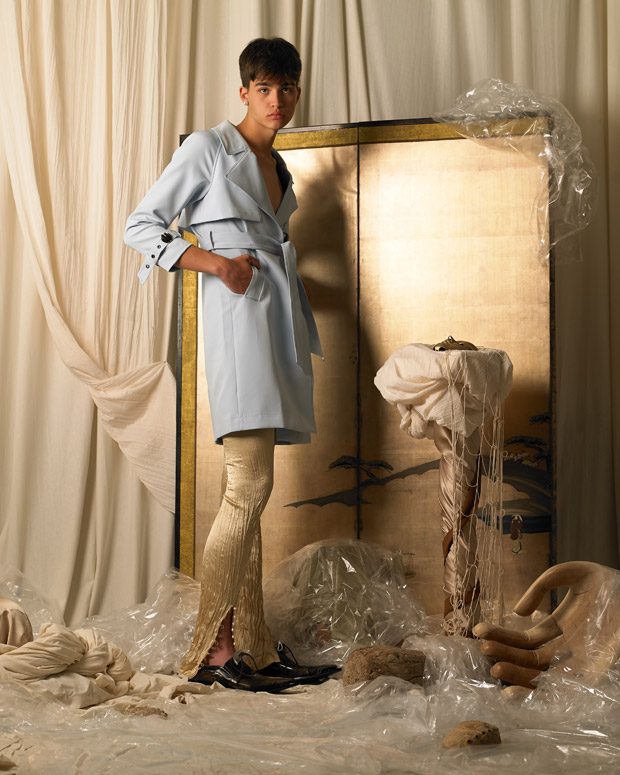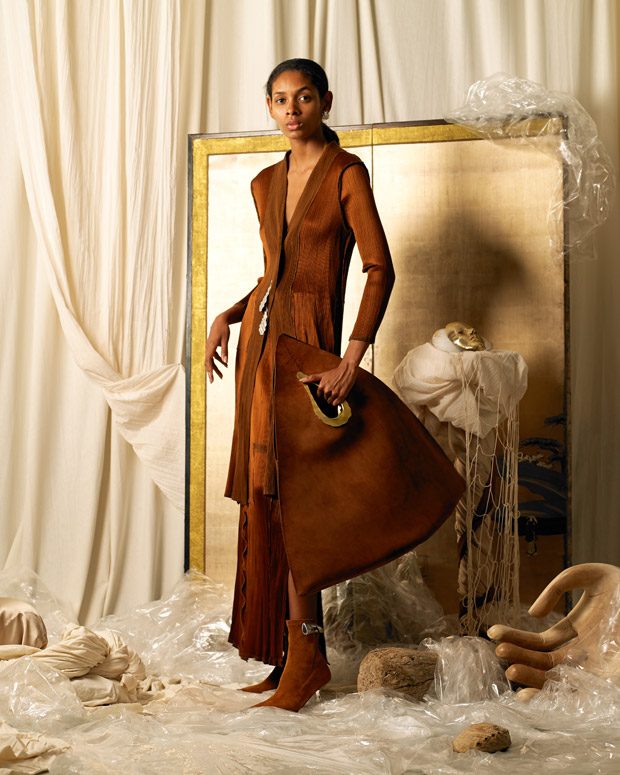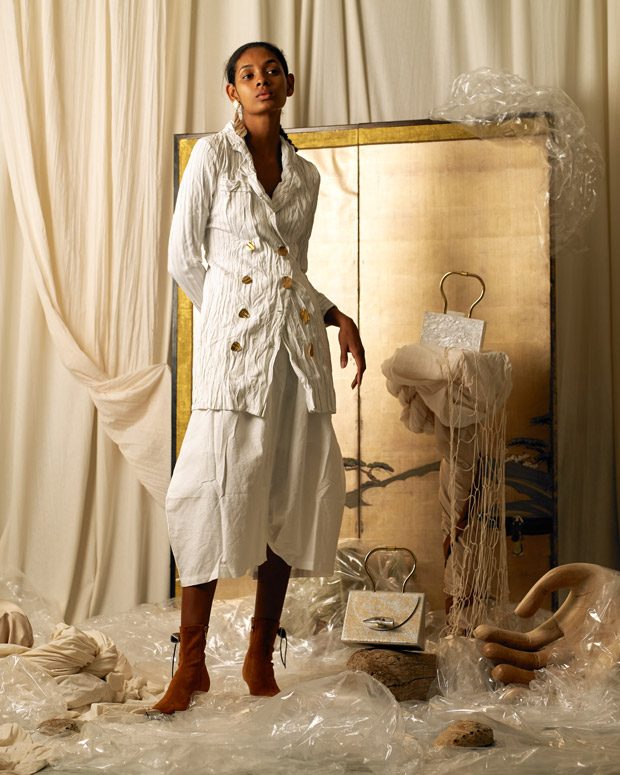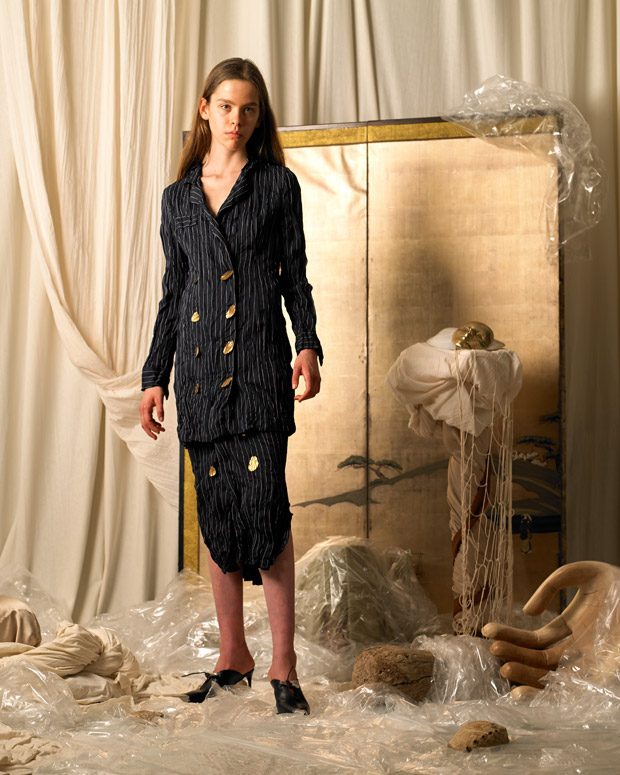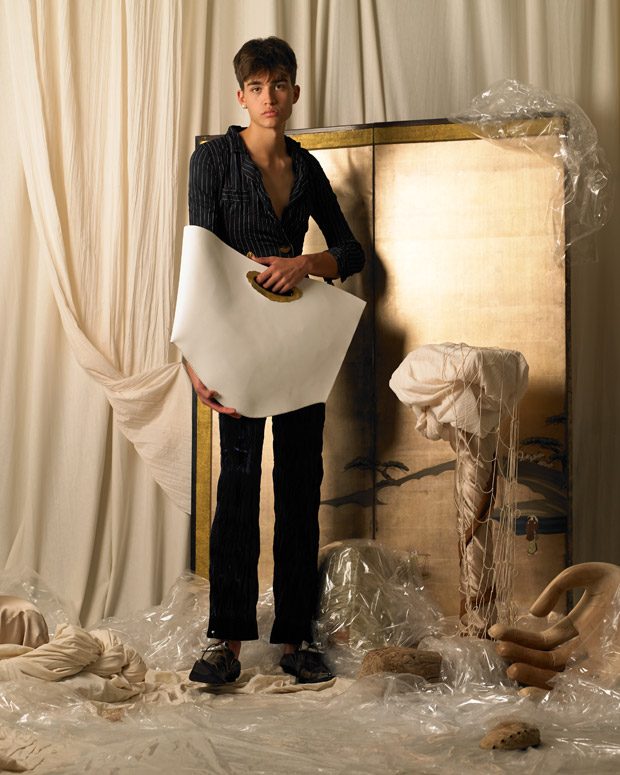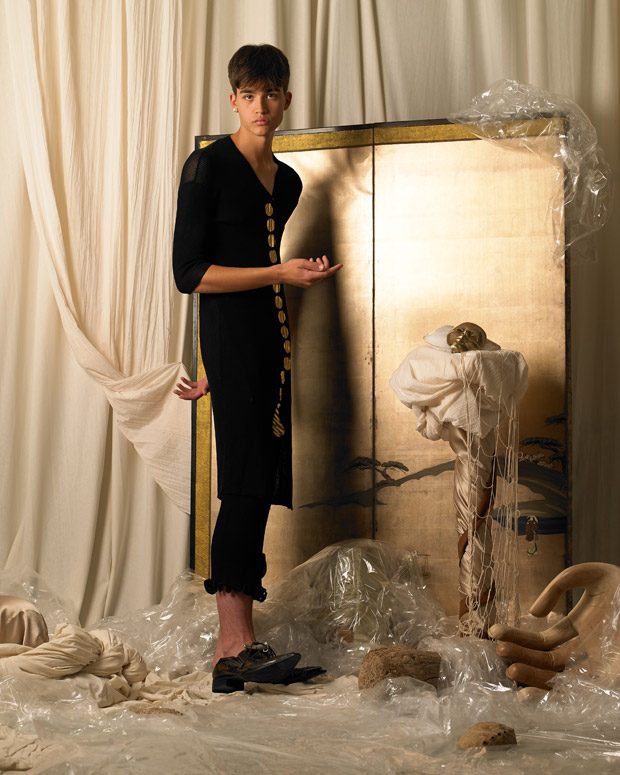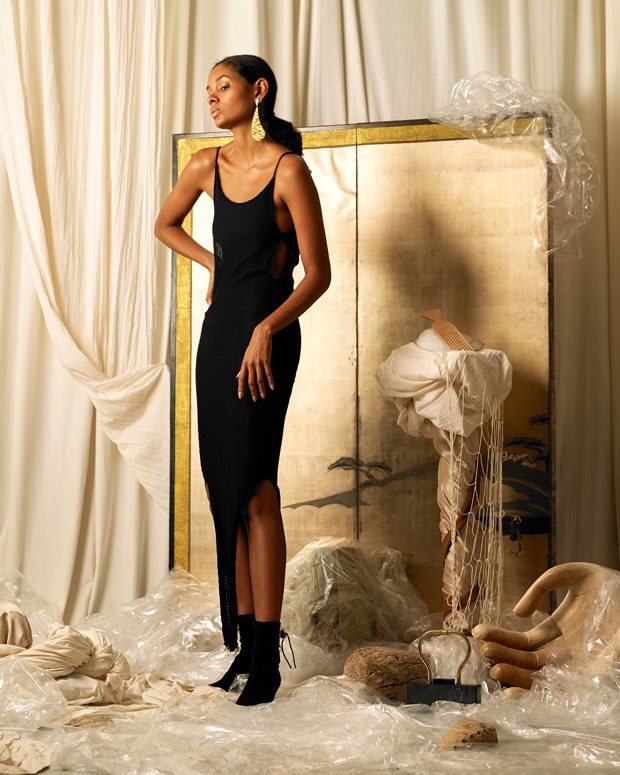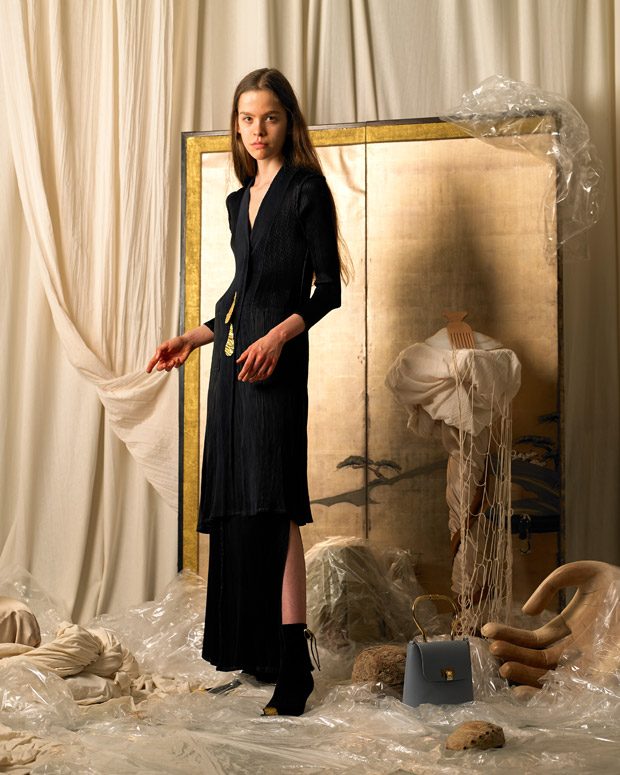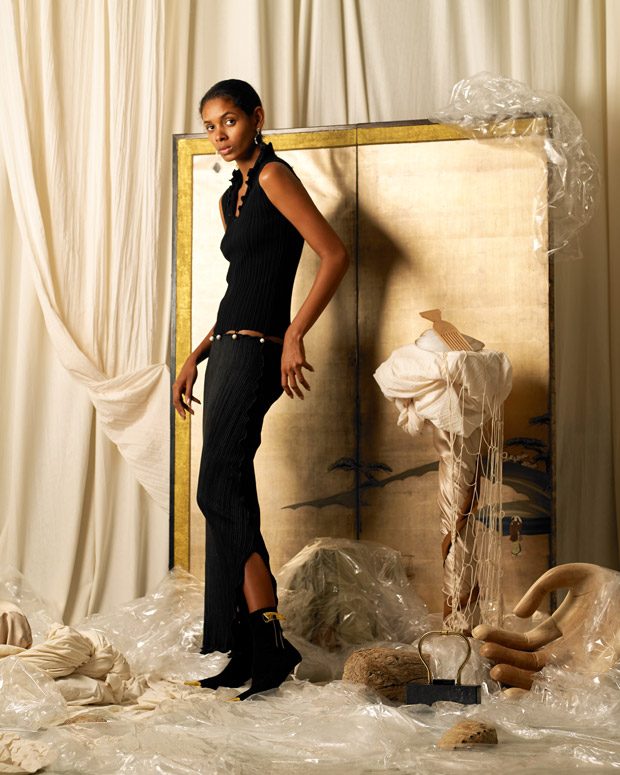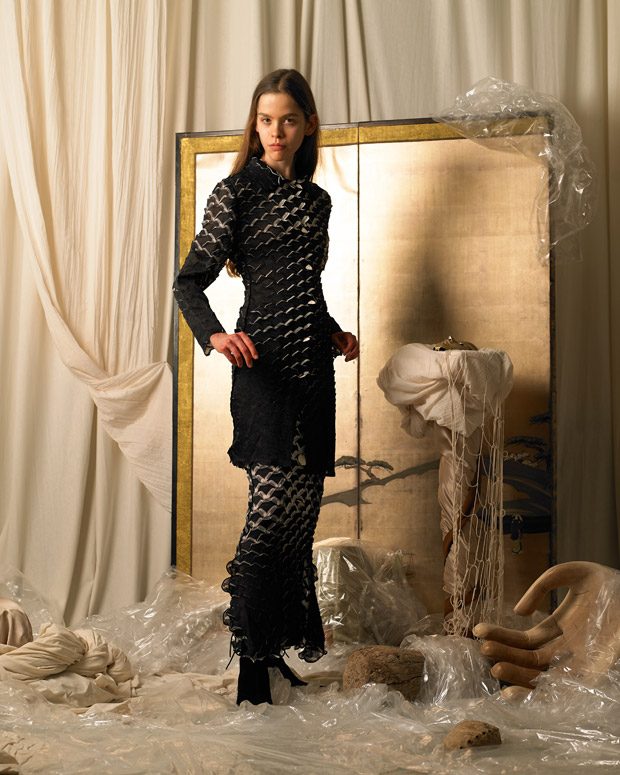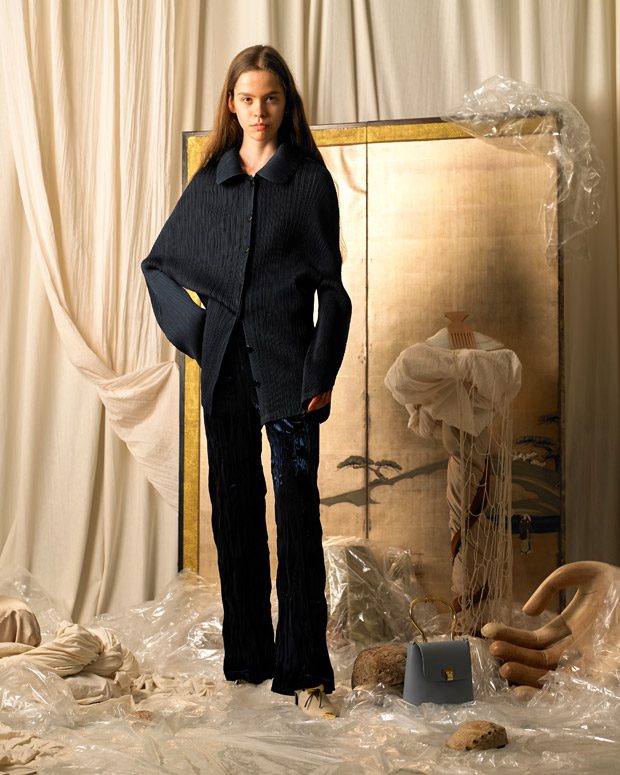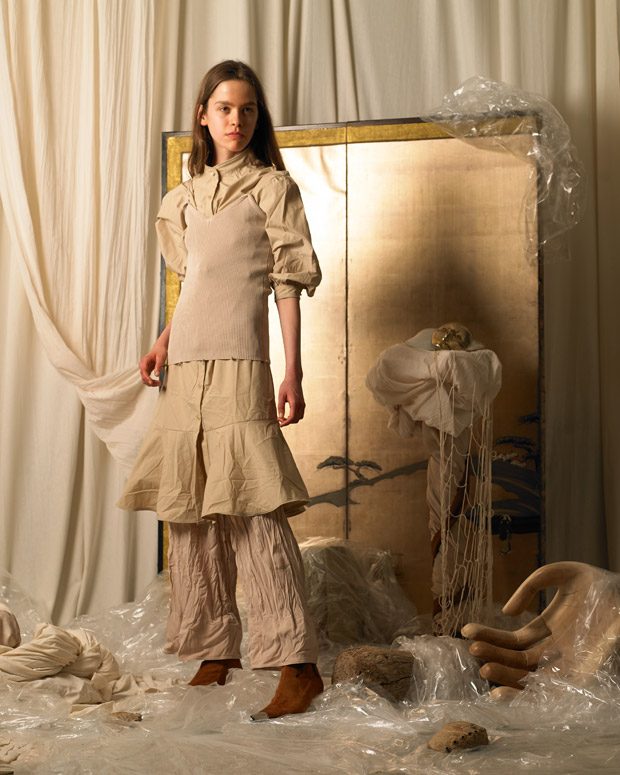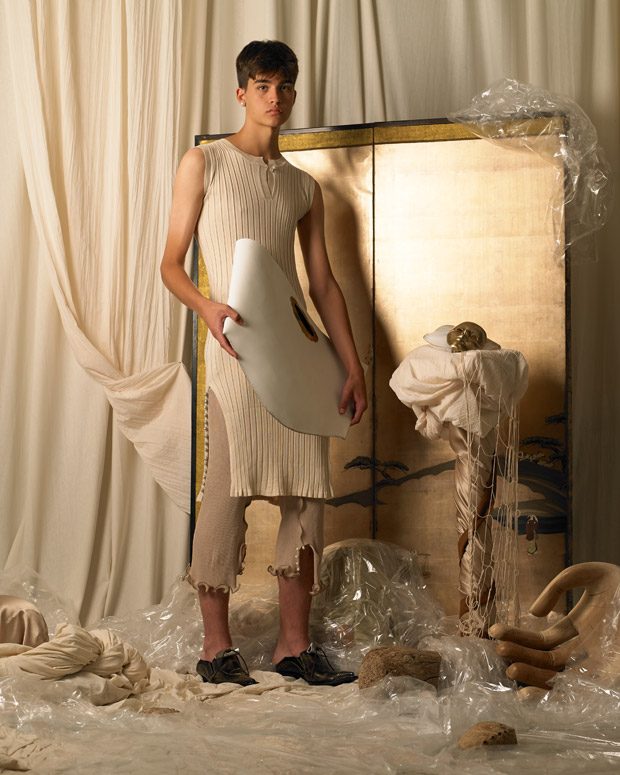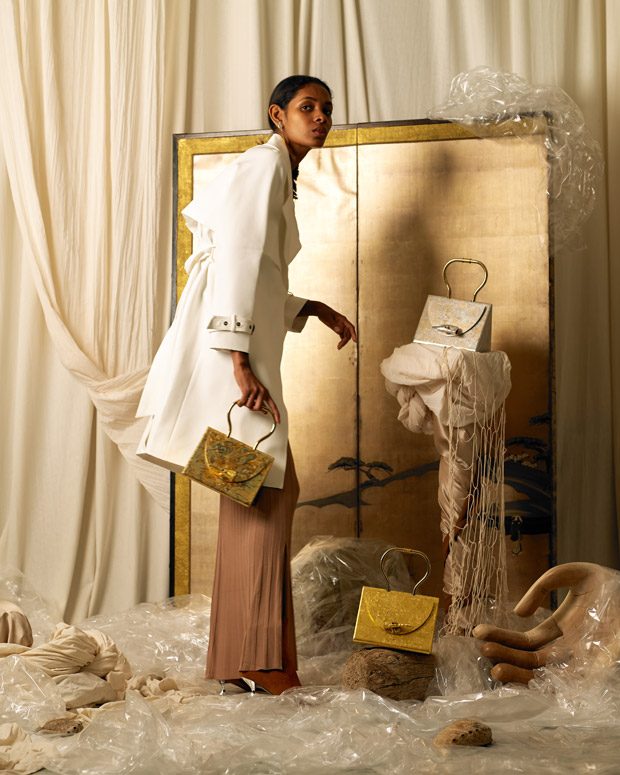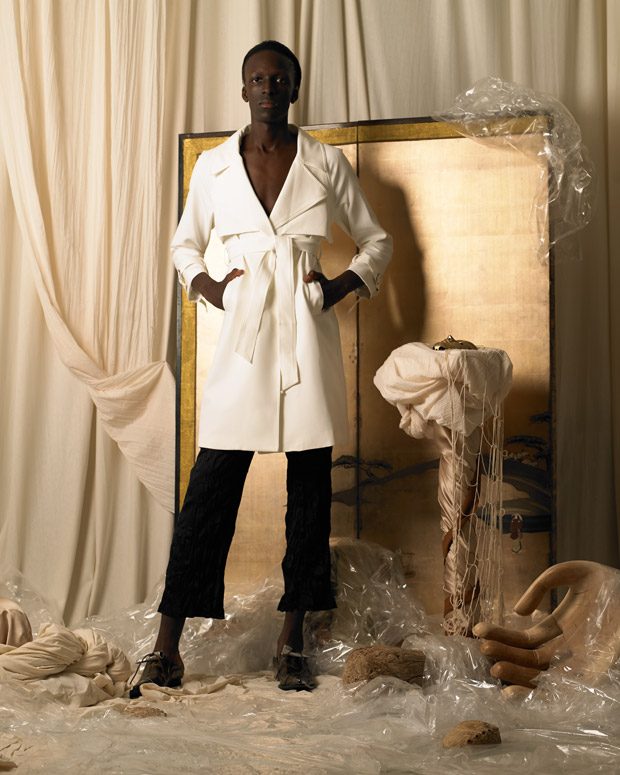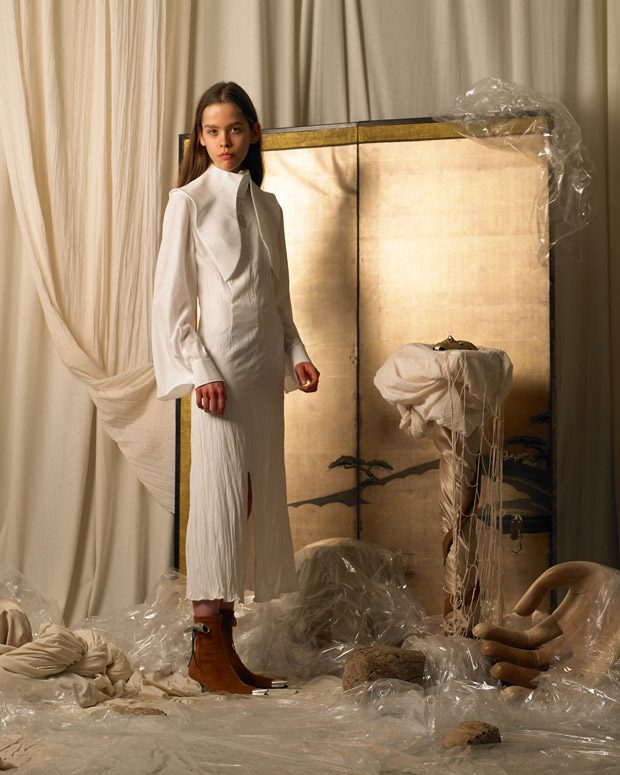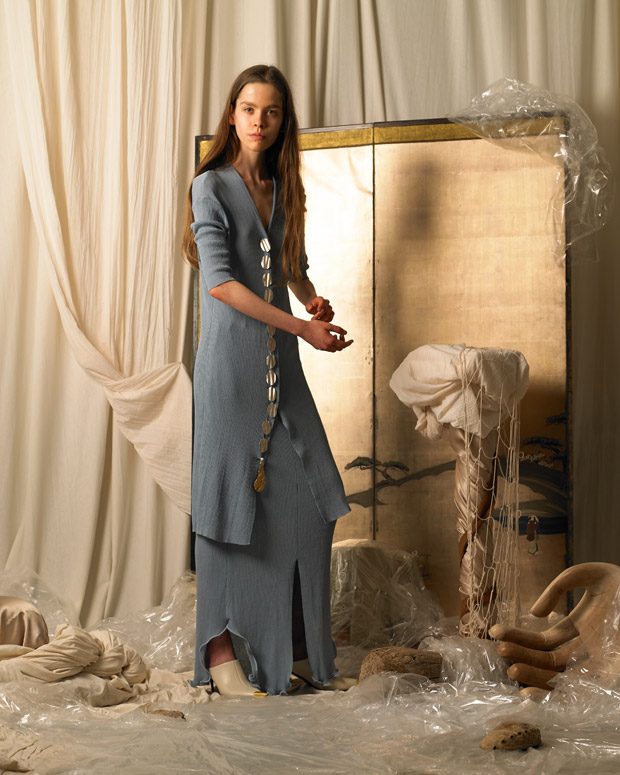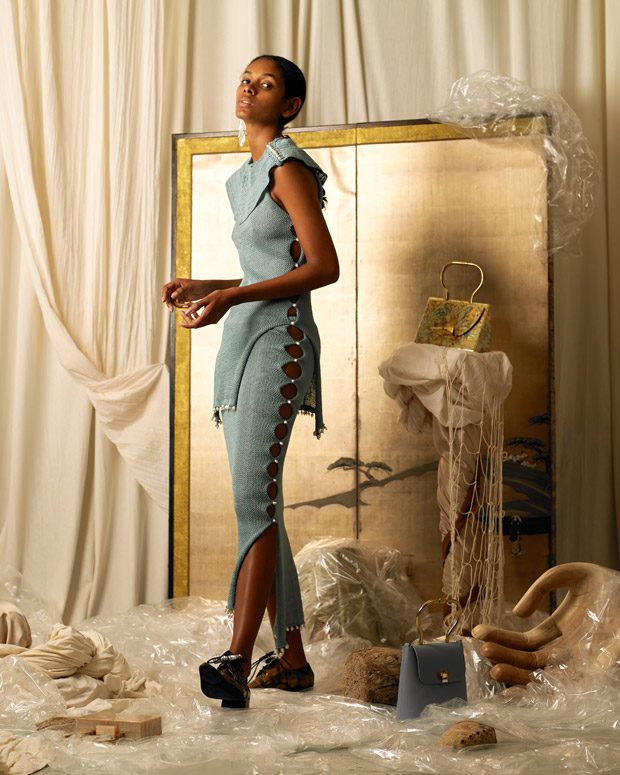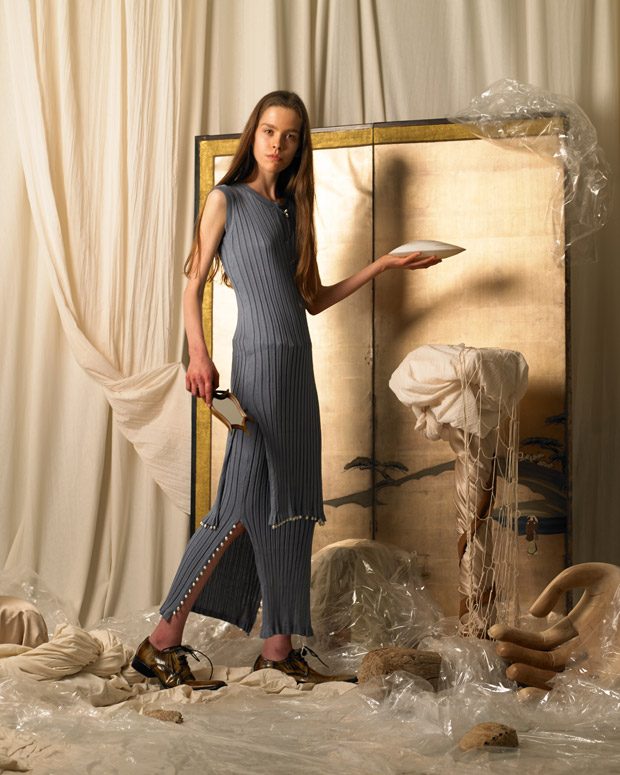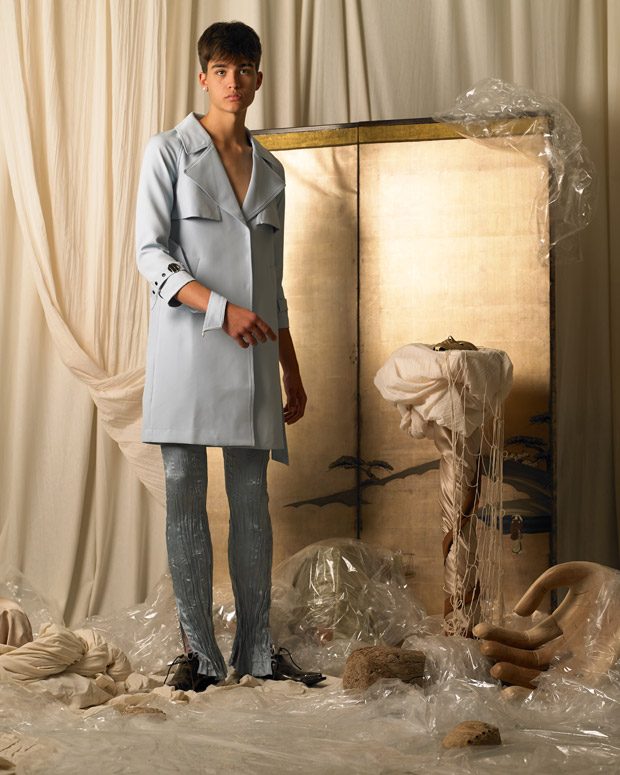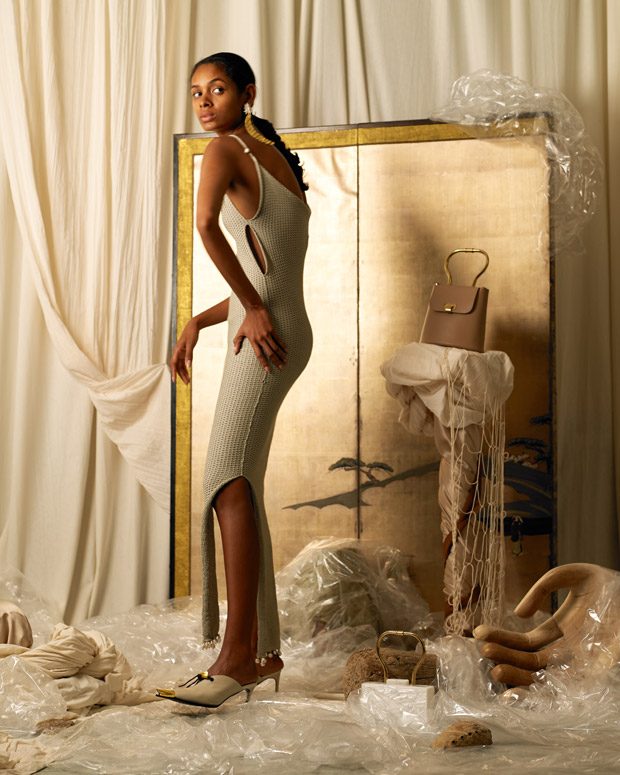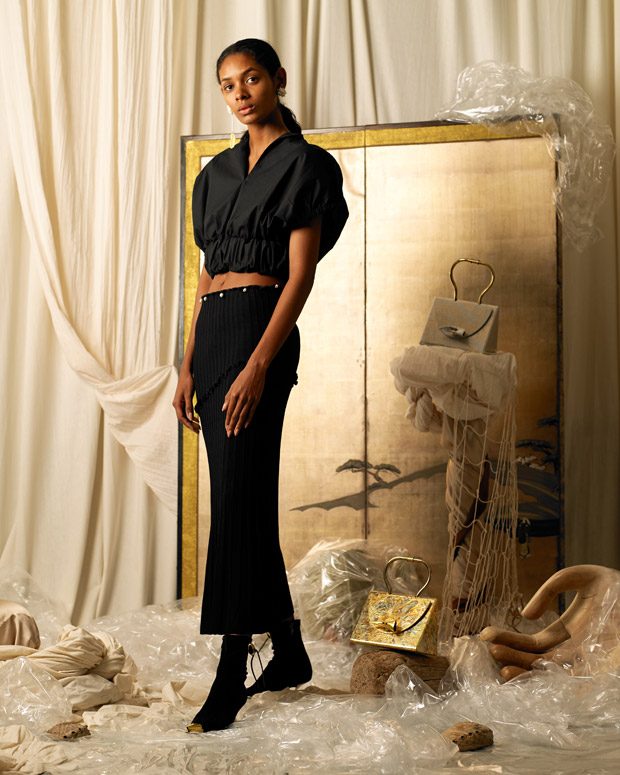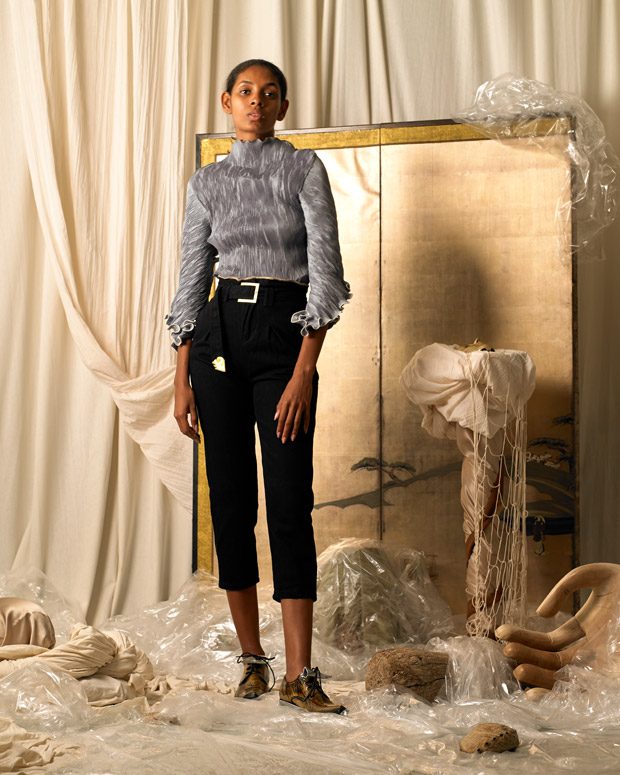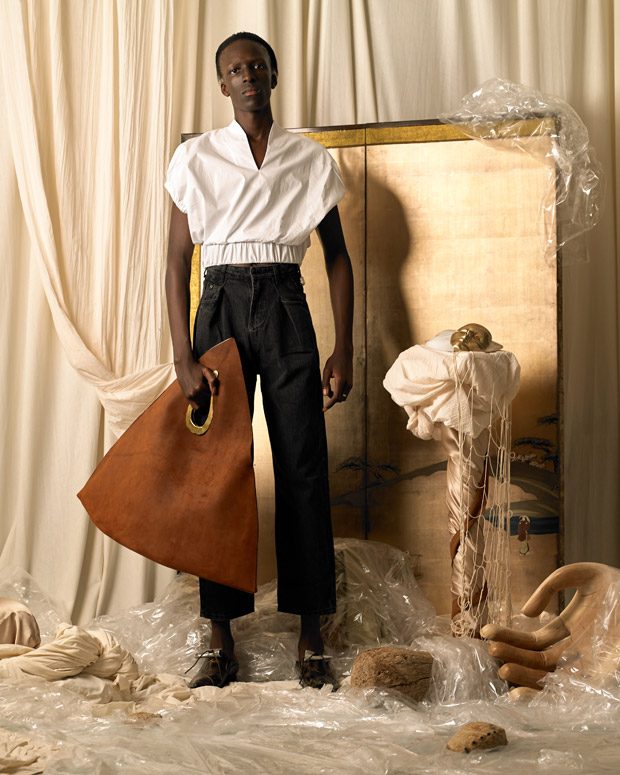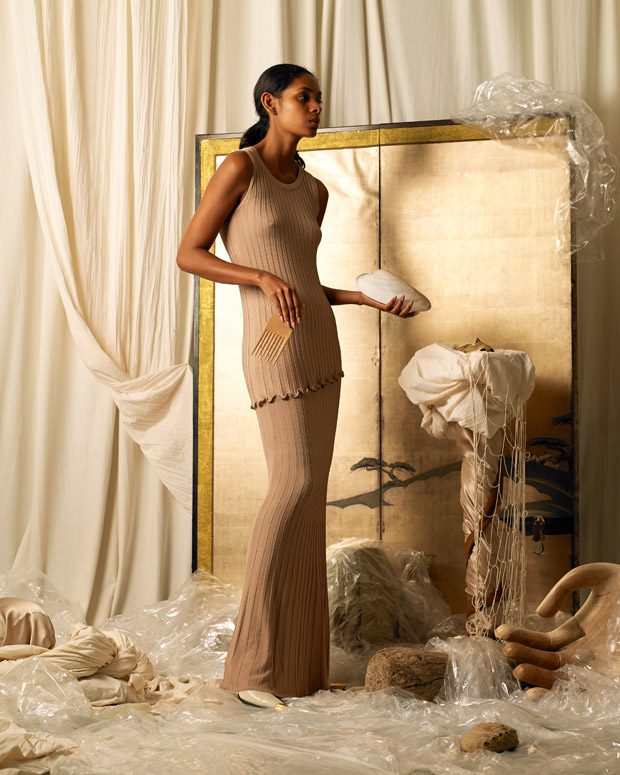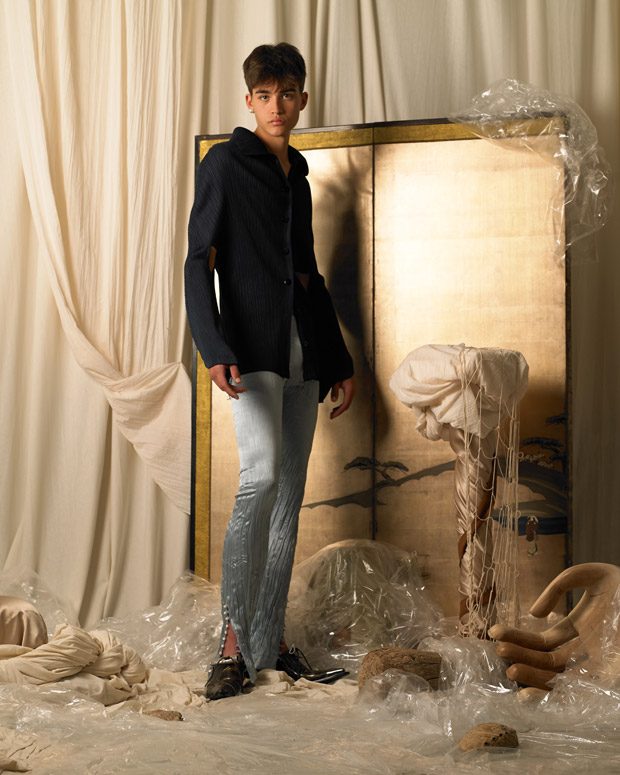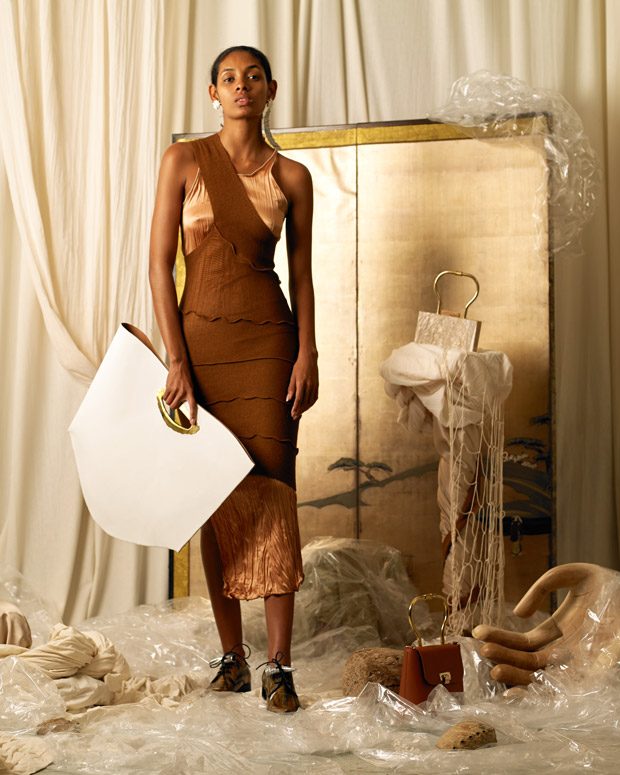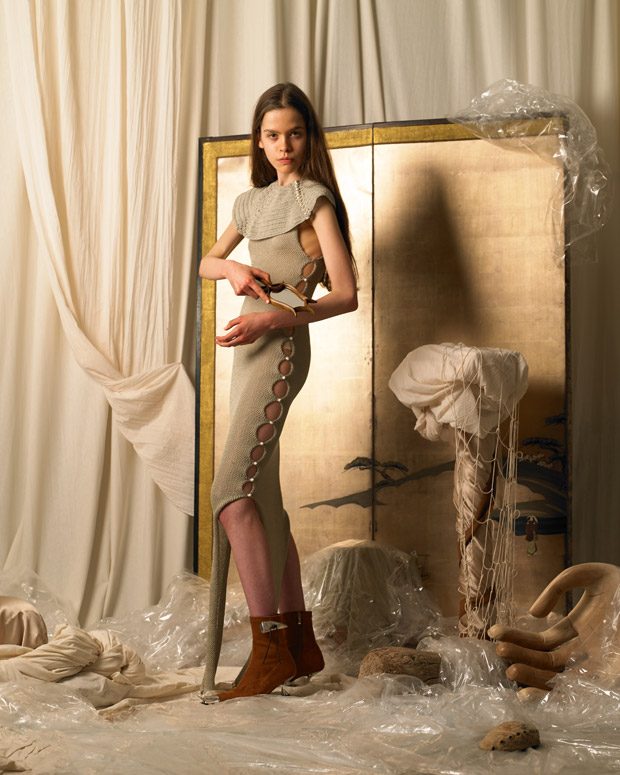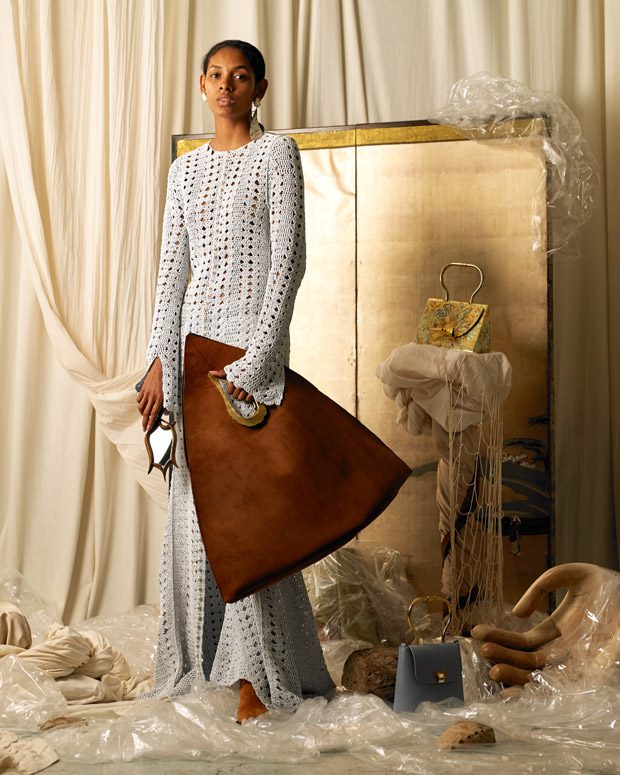 We love hearing from you, connect with us on Twitter, Instagram and Facebook.