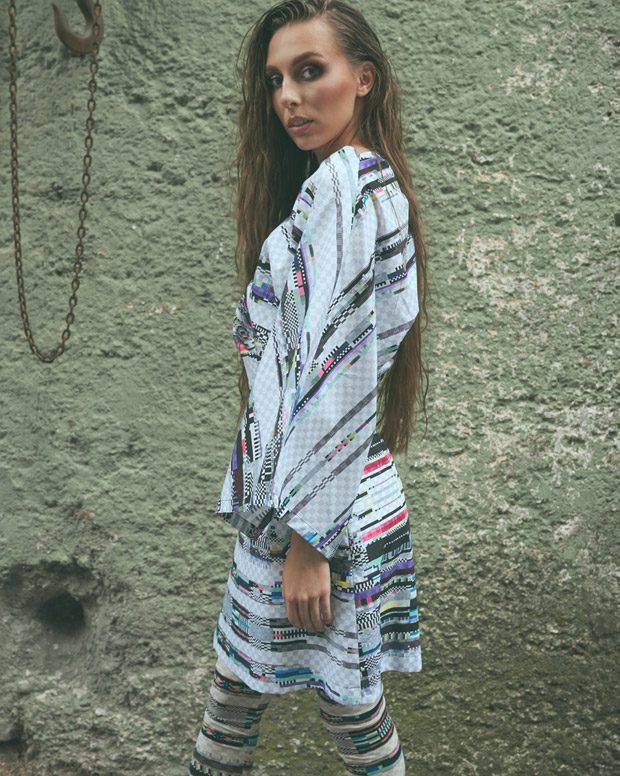 For her Spring Summer 2019 collection, Austrian designer Rebekka Ruétz, who is known for her remarkable and unique creations, stays true to her significant style but adds a bunch of innovative ideas. These looks are made for cosmopolitan, powerful women that dare to wear pieces that stand out from the mass. The lookbook was edited by Rebekka Ruétz, Speaker by Strofeld Manufaktur, Shoes by rebekka ruétz x mime et moi, photographed by Linda Leitner, makeup & hairstyle by Lisa Pendl, Models: Elena at SP- Model, and model Helena Miladinovic, Print design "HAIR" by Dagmar Weinberg.
Continue below to read full review of Rebekka Ruétz's SS19 collection by our Germany Contributor SUSSAN ZECK: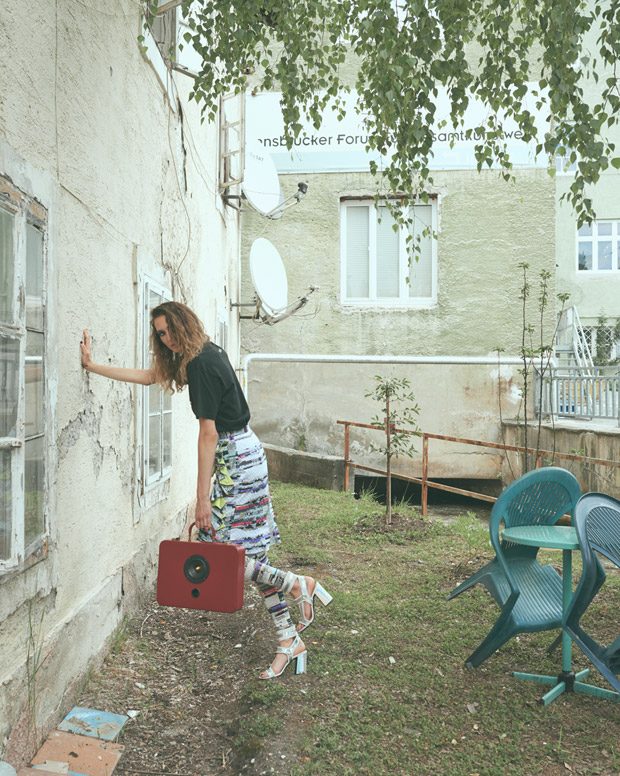 "MAKE LOVE GREAT AGAIN" tells a love story. This collection is searching for positiv incidents that magnify our mood, pushing the endorphins to another level. Blithe, unconventional, joyful. You may even call this collection a pure jollification and a celebration of life in all its facets. It encourages you to lead the life you love, and, furthermore, to wear the clothes you love. Why making it complicated when things can actually be so simple?
Pattern- wise, this collection is highly interesting to observe: it contains of multi- coloured pieces with TV test pattern. This unique pattern is used in a bunch of different variations, for instance on dresses, skirts and coats. The vivid play with high octane colour, freeform patterly marks or bold graphic imagery is highly creative and fun to watch. It is exactly this mix of flamboyance and street sports that makes this creations stay in mind. Additionally, glitch and hair print appears on various pieces of this collection. Moreover also the material mix is a highly creative one, it consists of cotton, super fine synthesis, fake leather, mesh and silk. A bunch of different shapes are harmoniously united. Therefore, this collection never gets boring…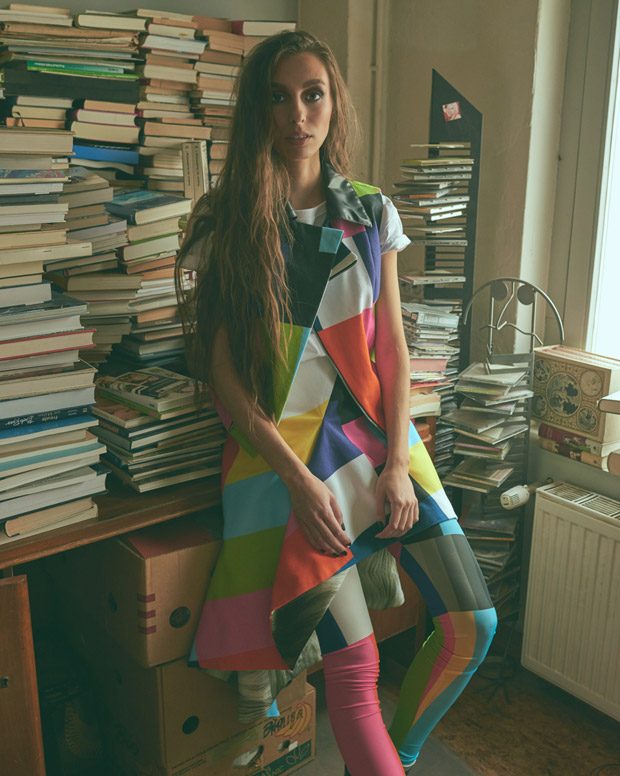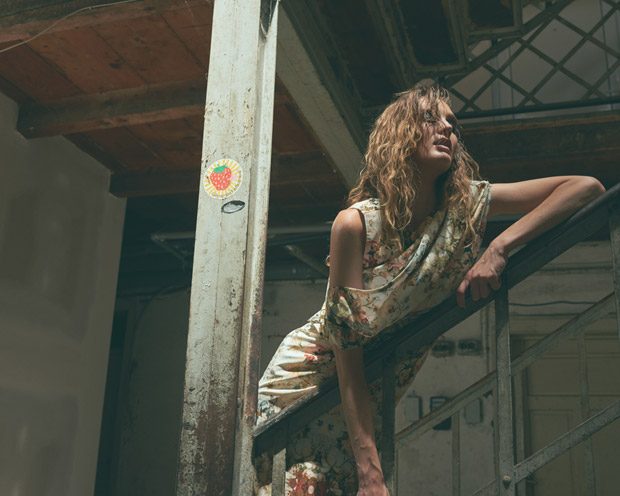 The bright, strong colour choice underlines the strong character of this collection: it contains of eye- popping lemon yellow, pumpkin, charming candy, sachet pink and hot pink. These rather flashy nuances team up with sophisticated, timeless emerald green and midnight black. Thus, this collection is focusing on strong, powerful nuances but also shows classy hues.
In addition to these strong looks that stay in mind, shoe label "Mime et Moi" is rounding off the lavish looks. The designs are kept modern and rather edgy, underlining the mood of this collection. They appear in sundry heights, forms and colours. That wide variety of looks is both fascinating yet inspiring, with just the right amount of each.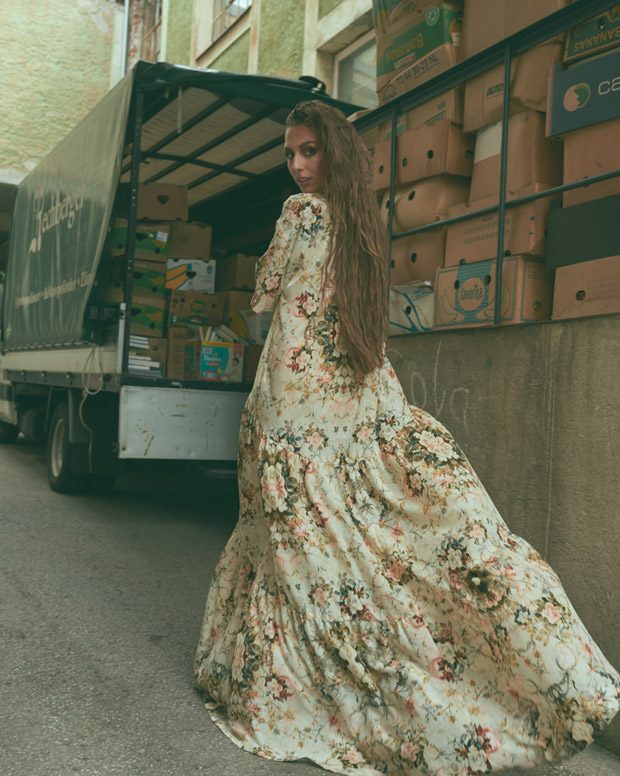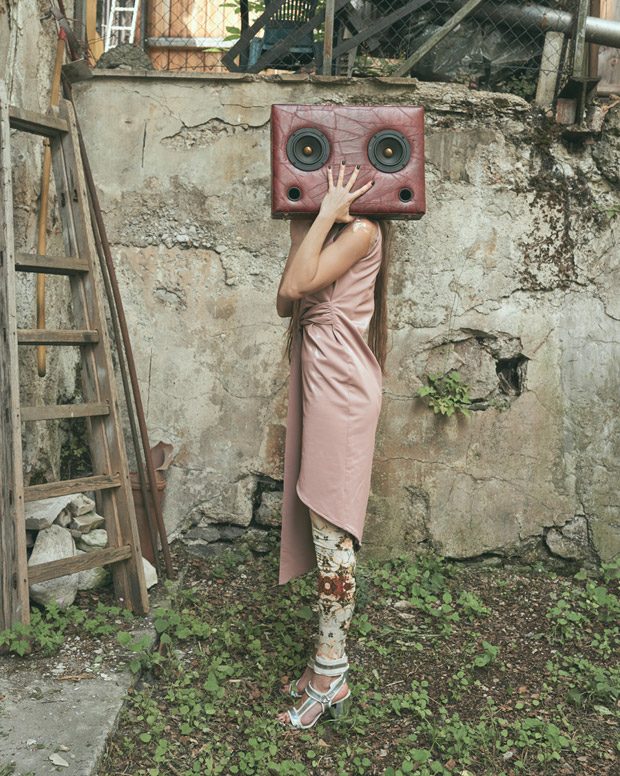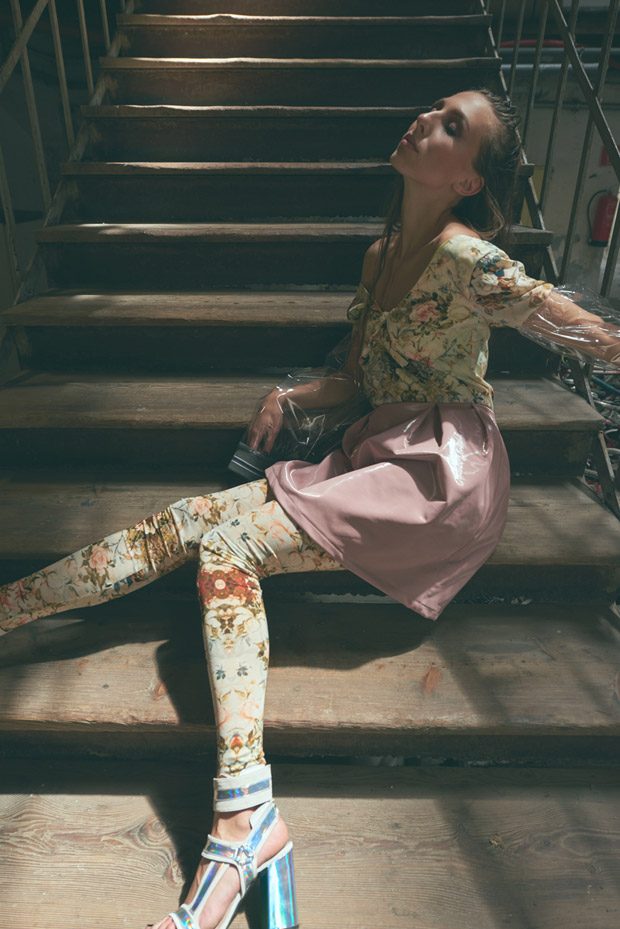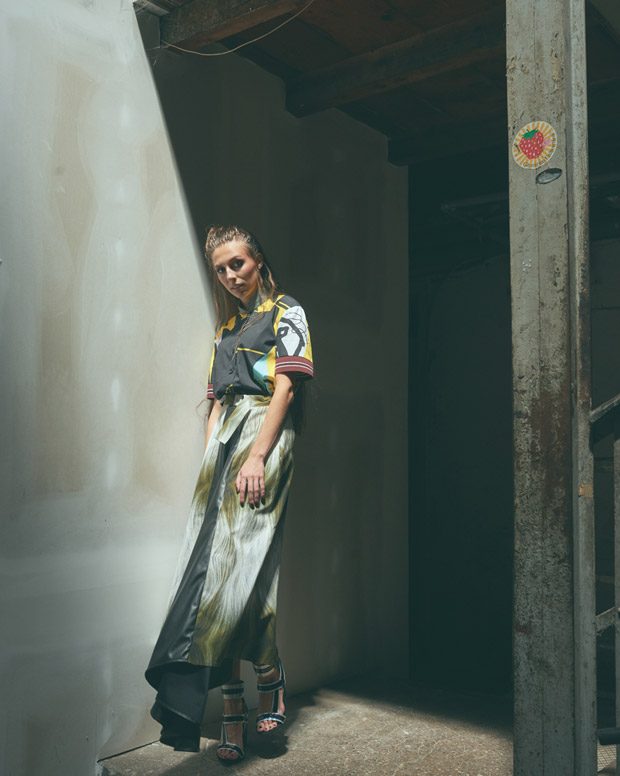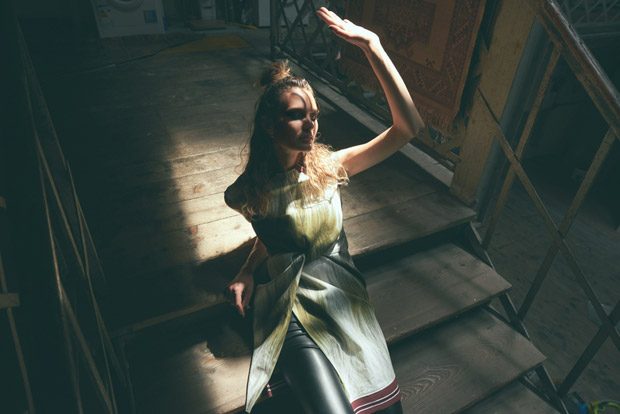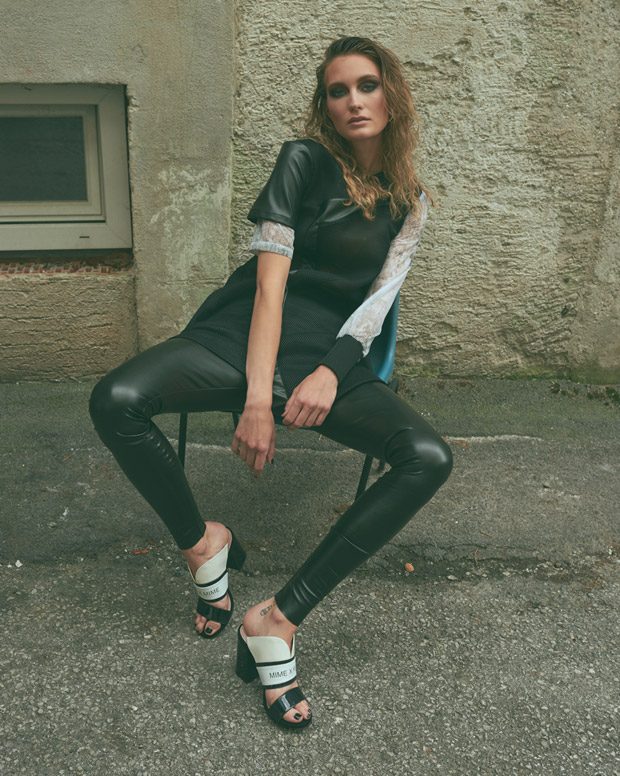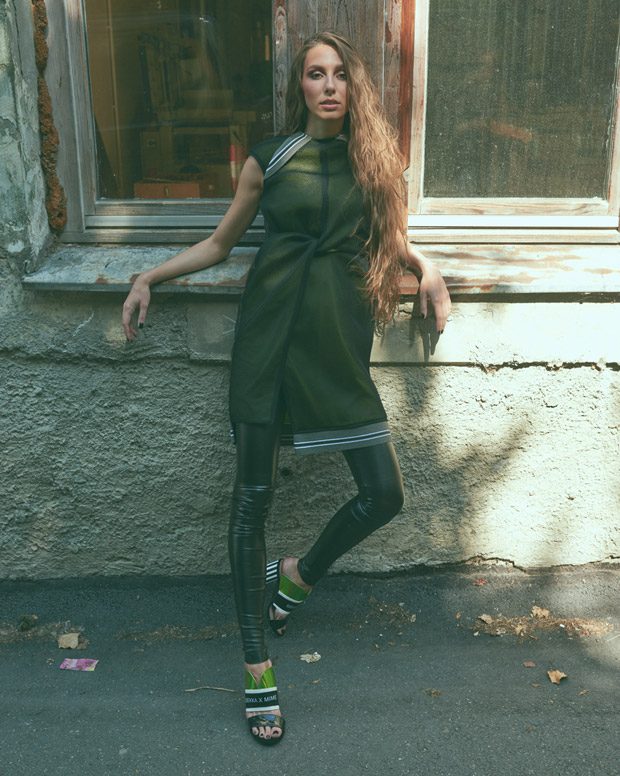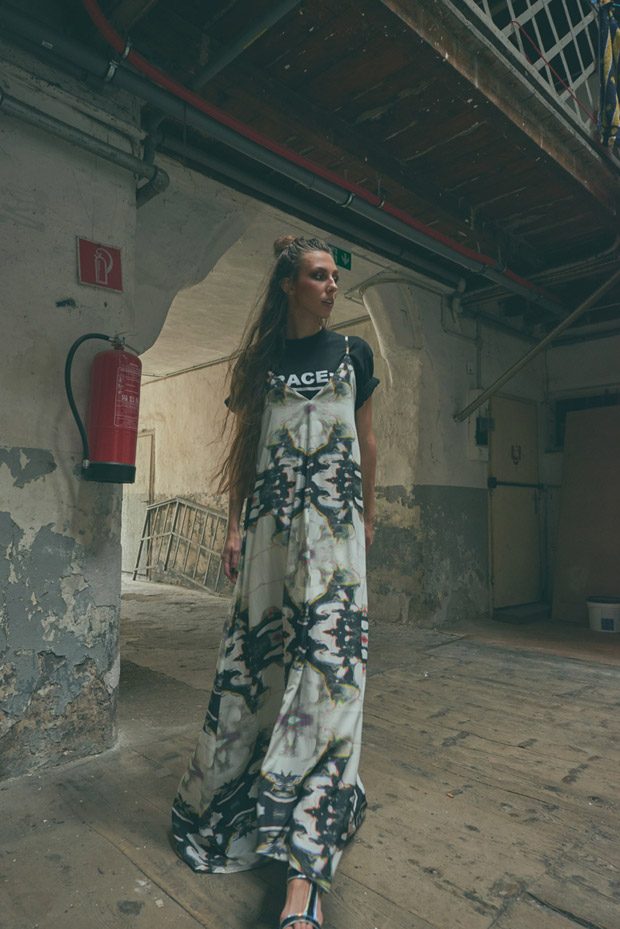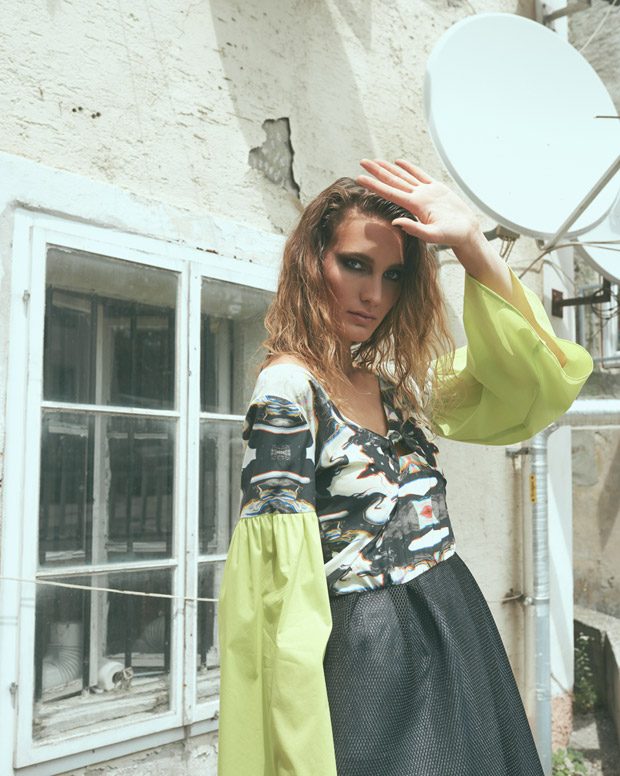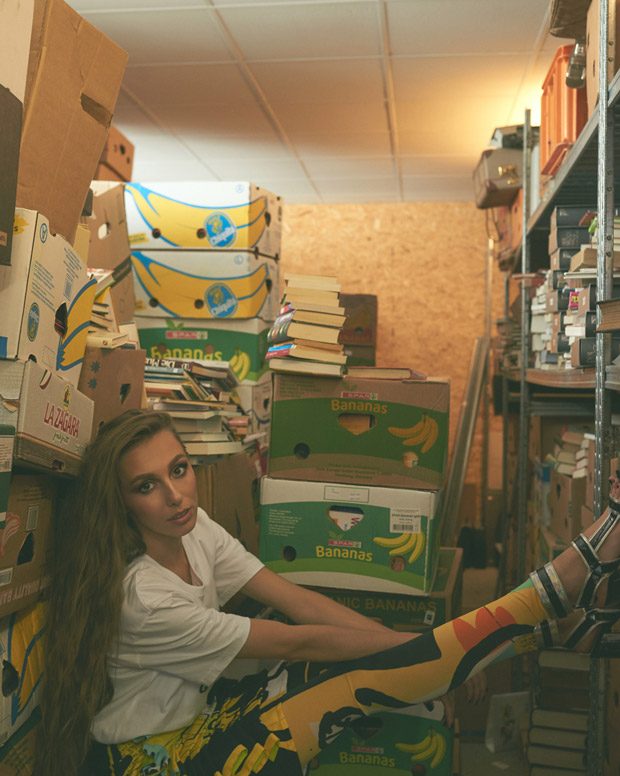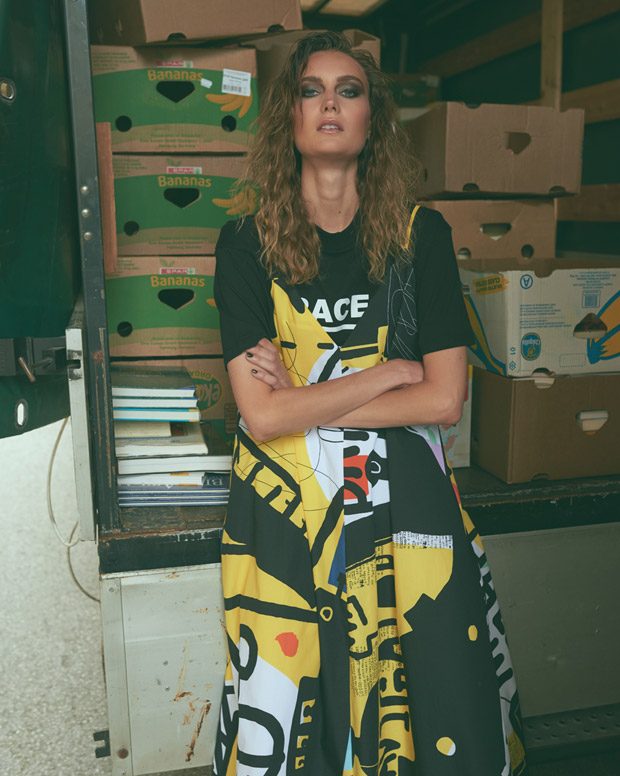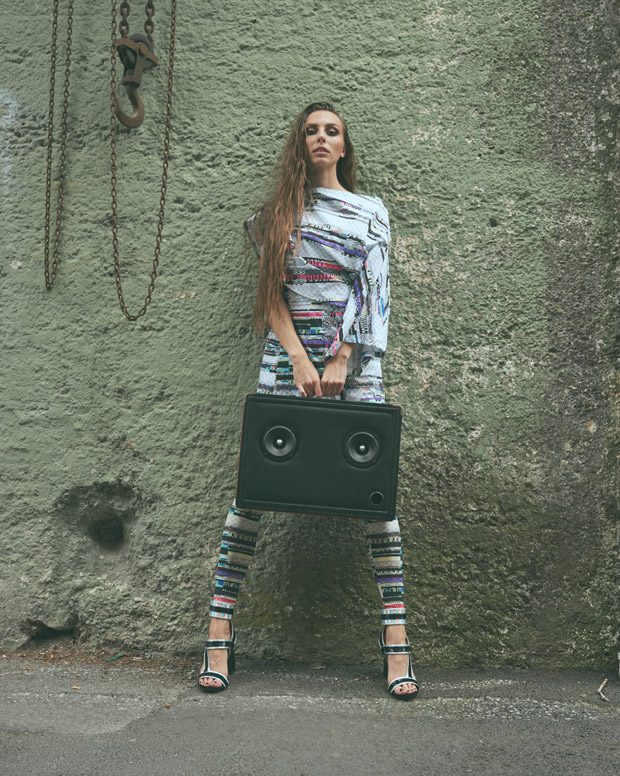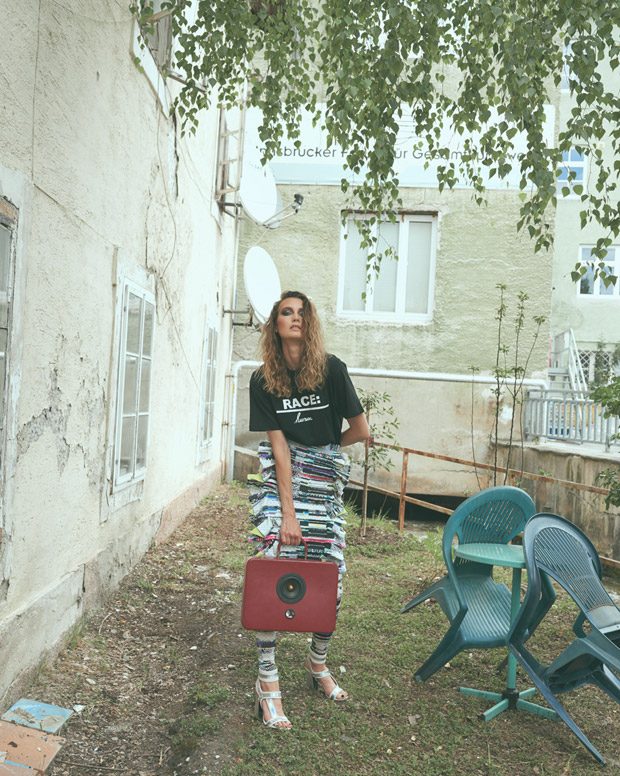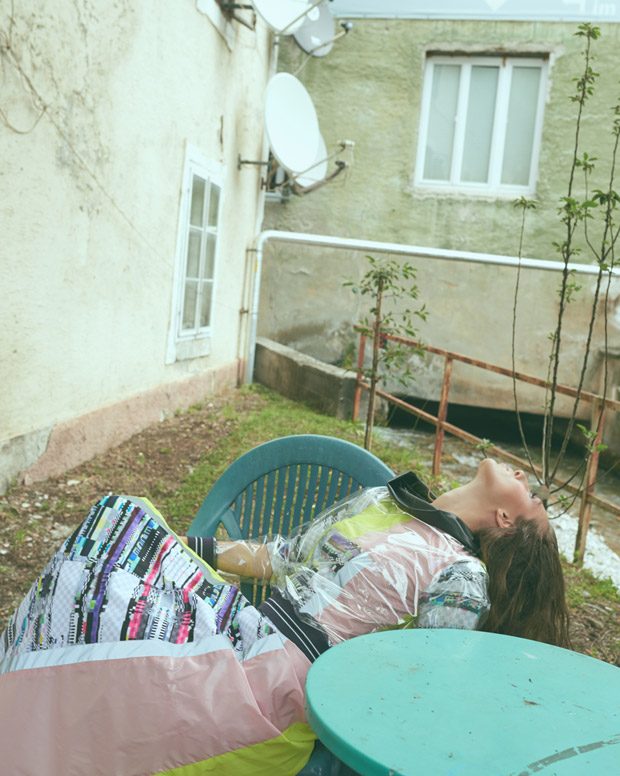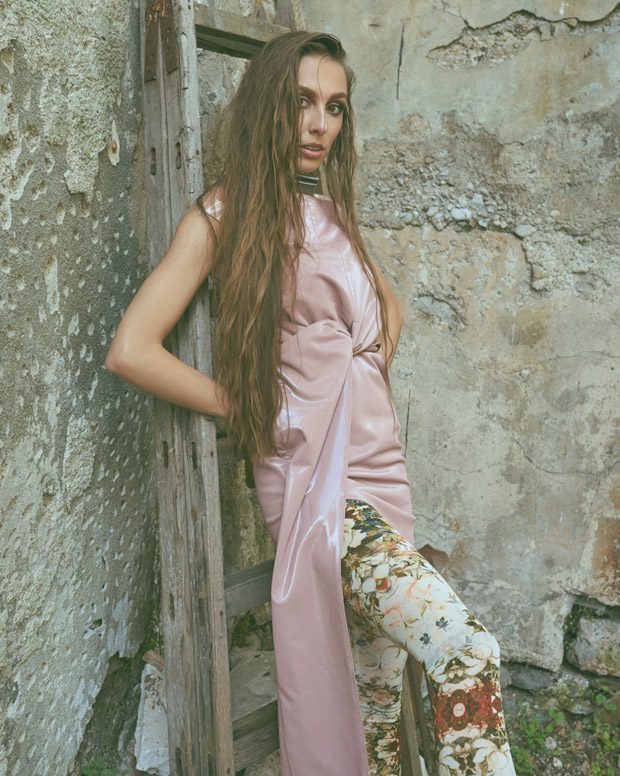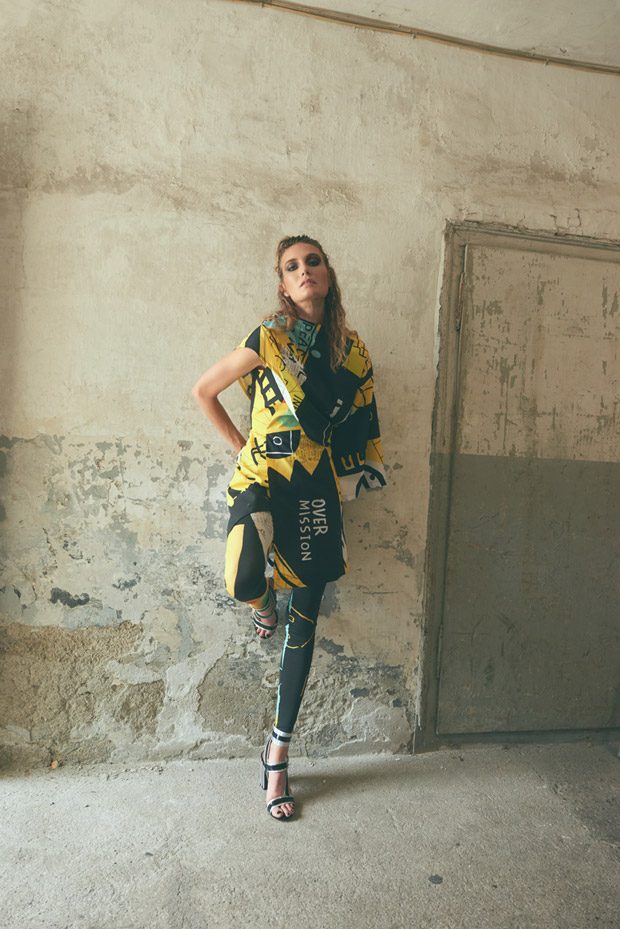 Review and by Sussan Zeck for D'SCENE Magazine