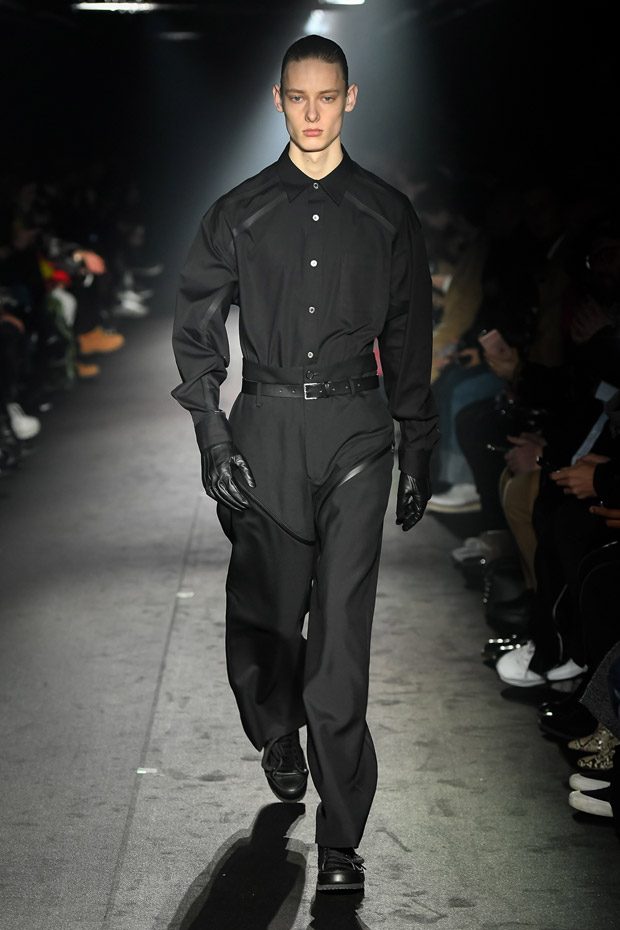 Designer Masanori Morikawa presented Christian Dada's Fall Winter 2019.20 Single Note collection, inspired by the 1994 art performance piece S/N by Japanese artist collective Dumb Type – that explores discriminations and world without borders and stereotypes – on January 20th, during the recently finished Paris Fashion Week.
"Inspired by the aesthetic and political components of the performance work, designer Masanori Morikawa developed a collection rich in construction details, embellishments, colors and prints, nodding to hope and his idea of a chaotic modern society also having its positive sides. Adopting a chic sartorial allure, the precisely cut coats, jackets and pants are proposed in different shapes and volumes. The silhouettes –comfortable or fitted for men, off-the-shoulder and long flared for women—explore gender diversity and morphologies. The notion of underlining the shapes of different body types is also translated into the graphic tape seams running on the pattern constructions of wool jackets, shirts, coats and pants, some in a tight anatomical cut.
Divided into sections of colors, prints and chic, austere, black silhouettes, the runway looks slowly burst into fresh colors including lilac, blues and a bright acid green. A couple of knitwear looks in a myriad of multicolor stripes recall giant video monitor screens, and colorful collage prints, inspired by video artworks, like thermal visuals of anatomy, are nodding to this notion of chaos. The striking bespoke jacquard woven with poetic texts in Japanese typography evokes the effect of white noise video image on men's and women's coats."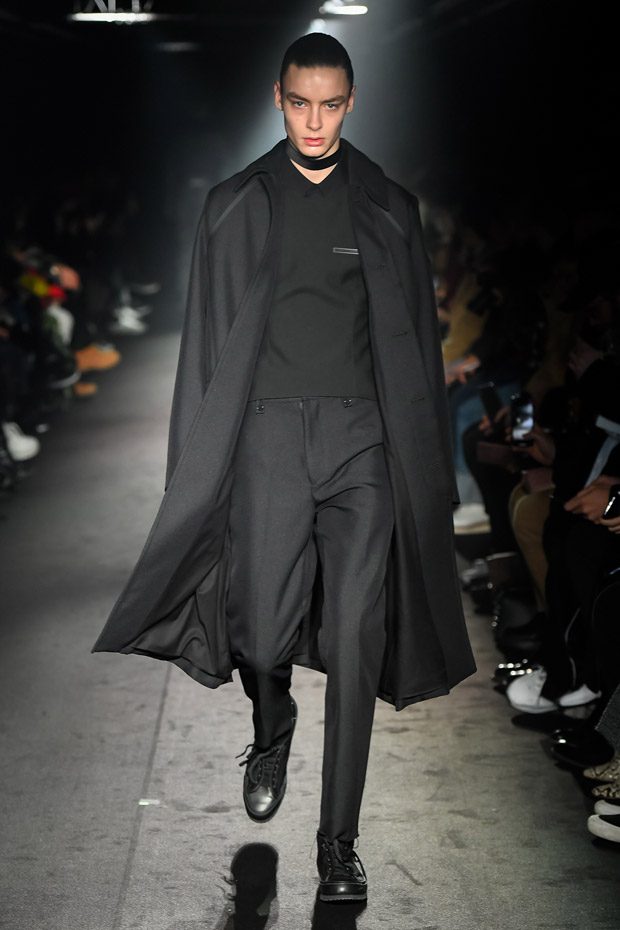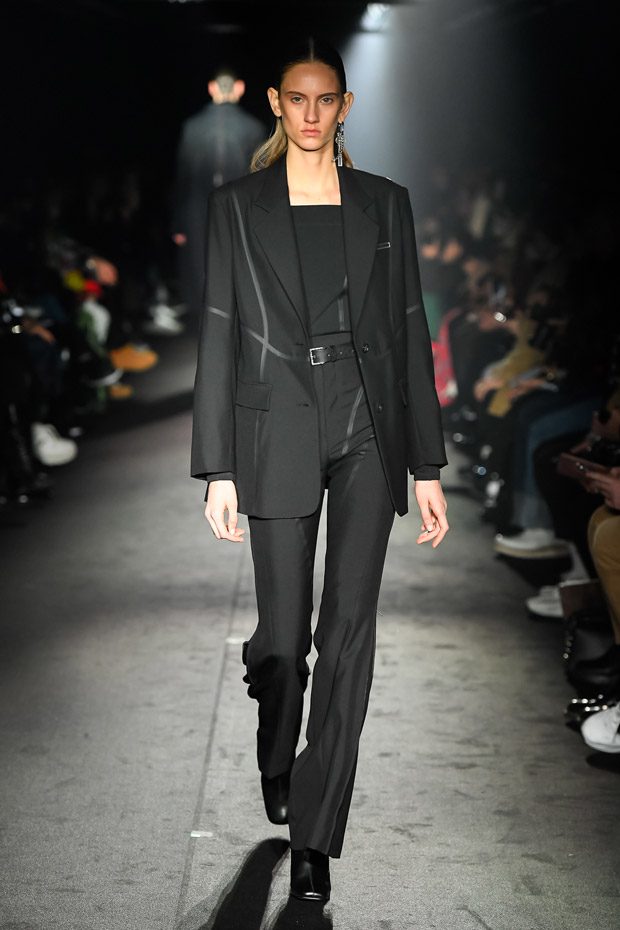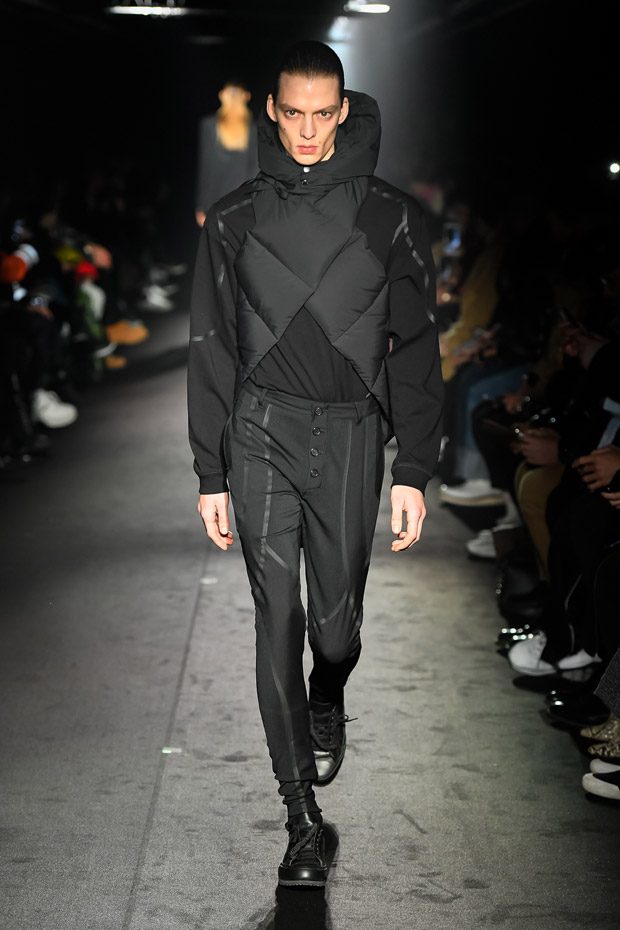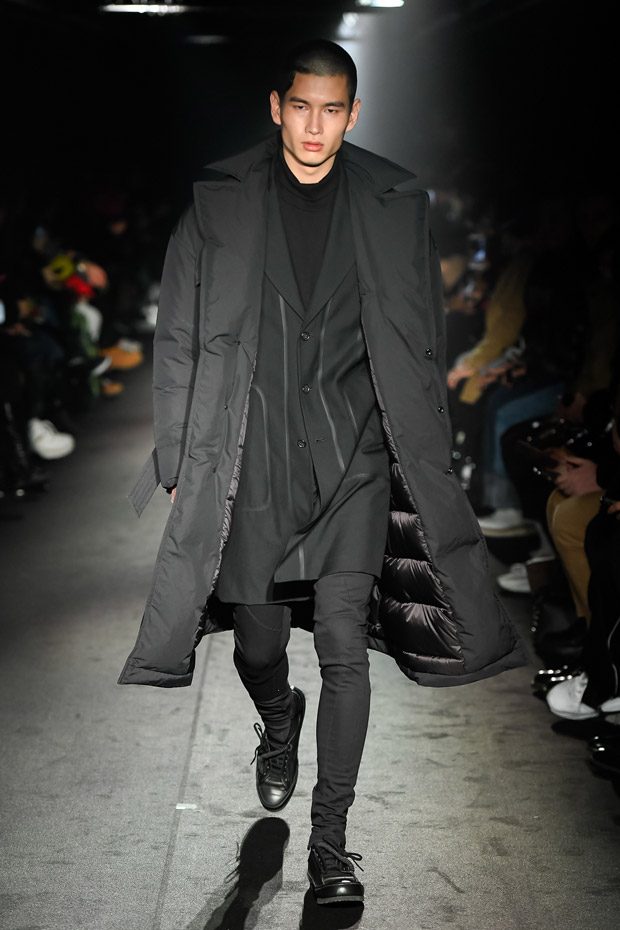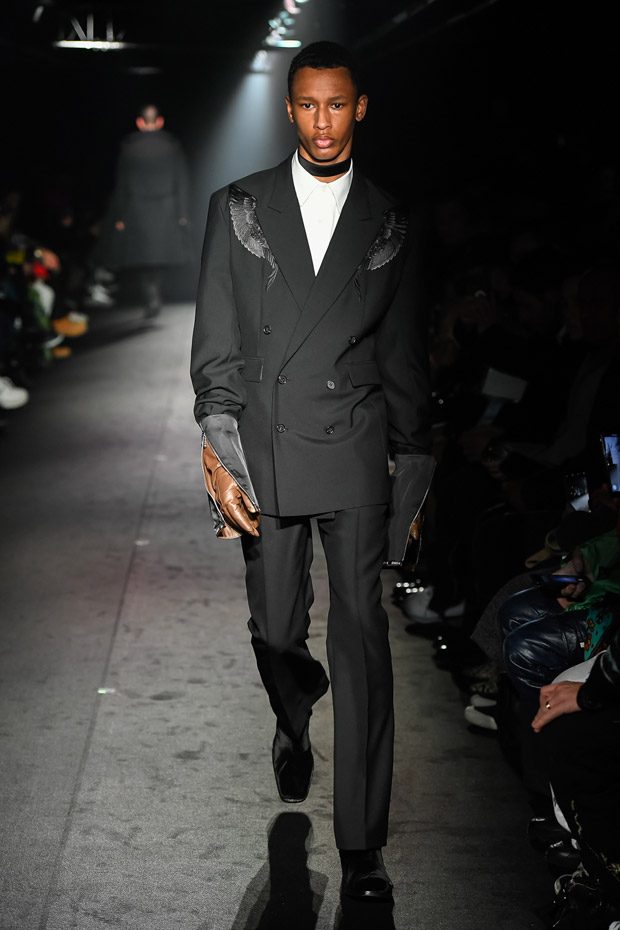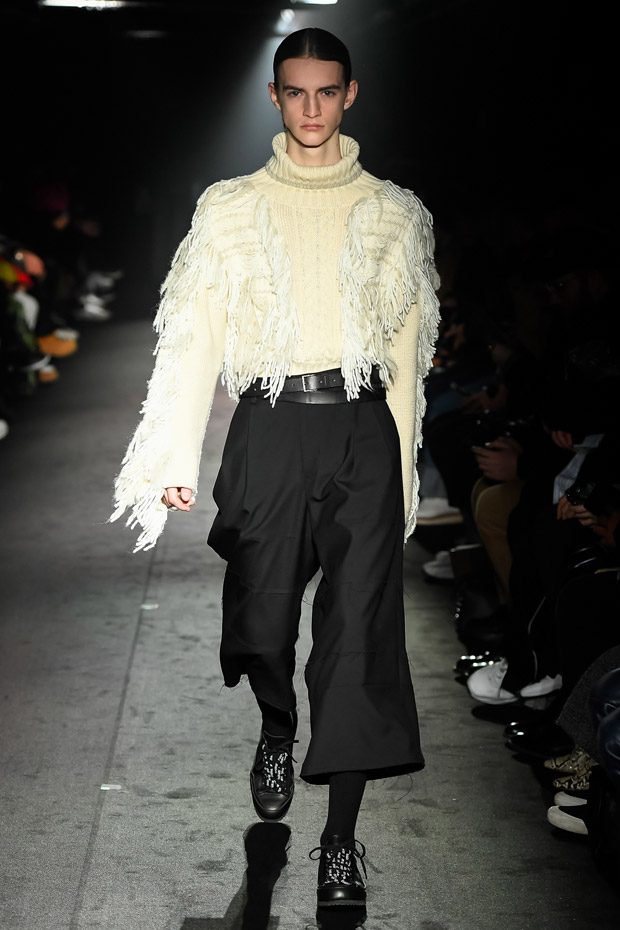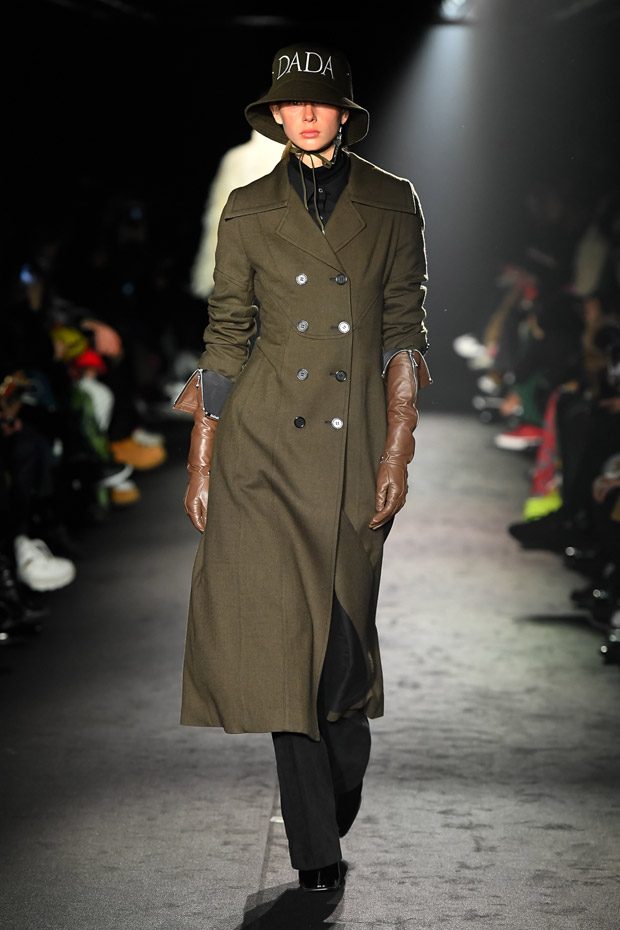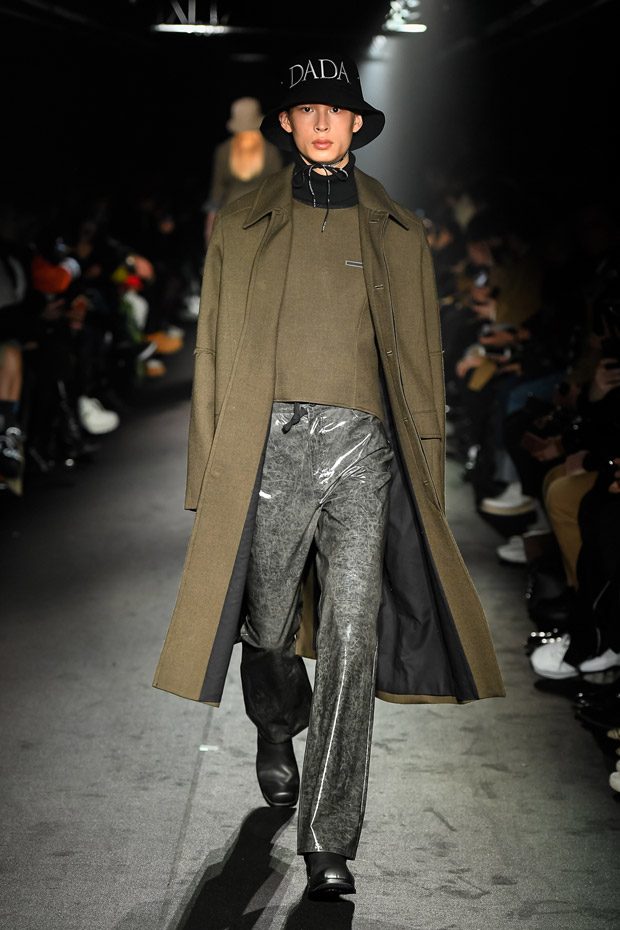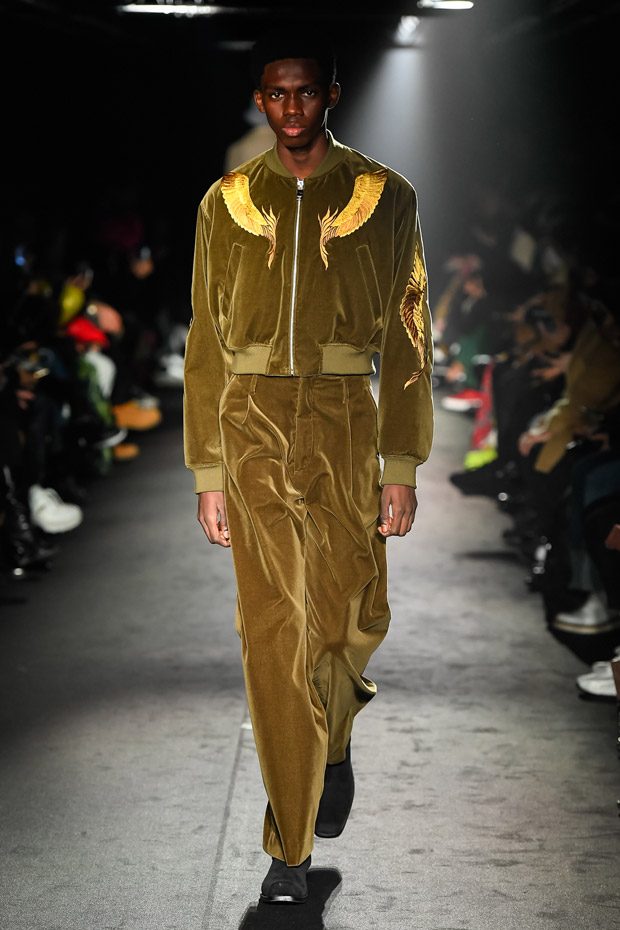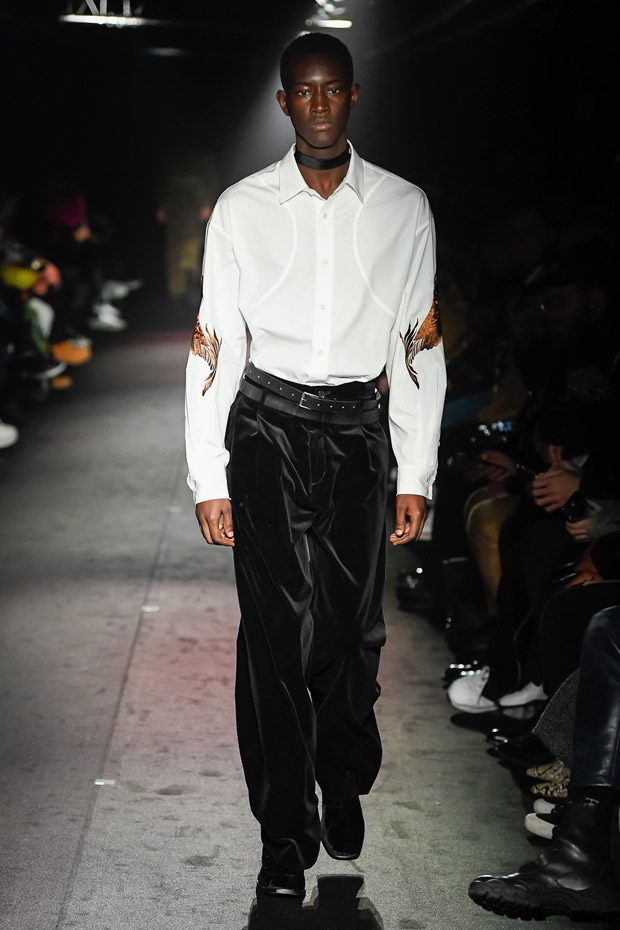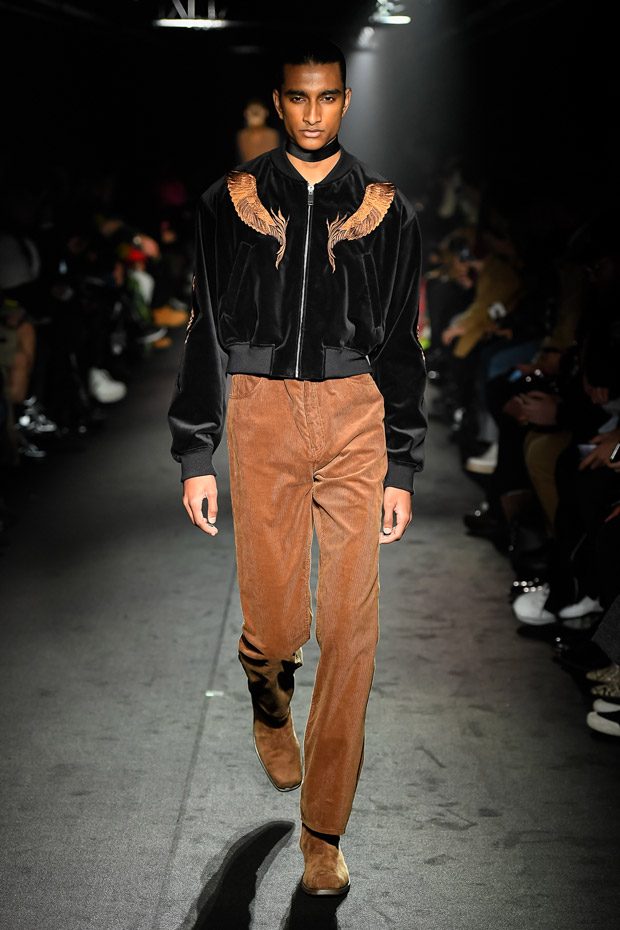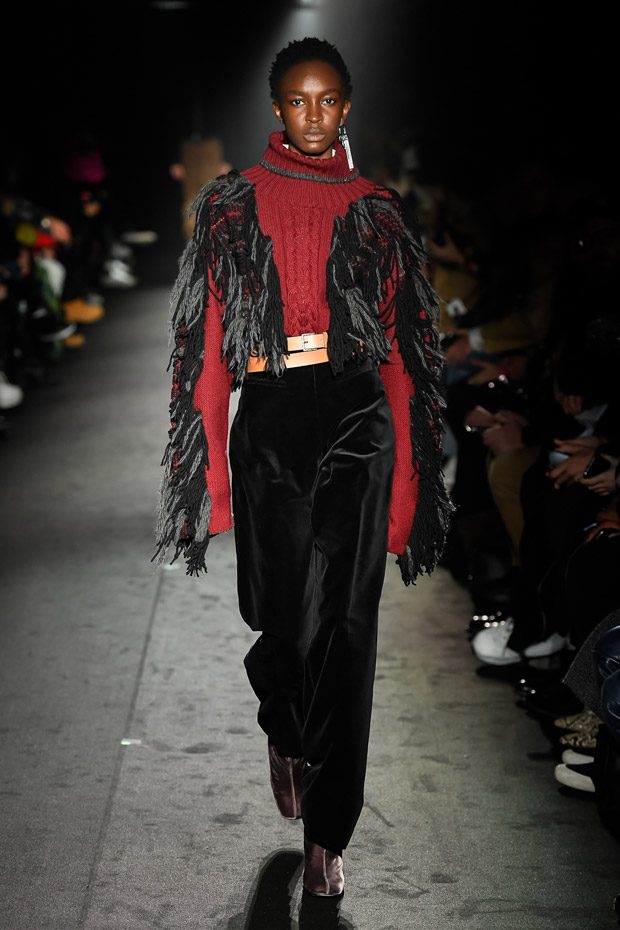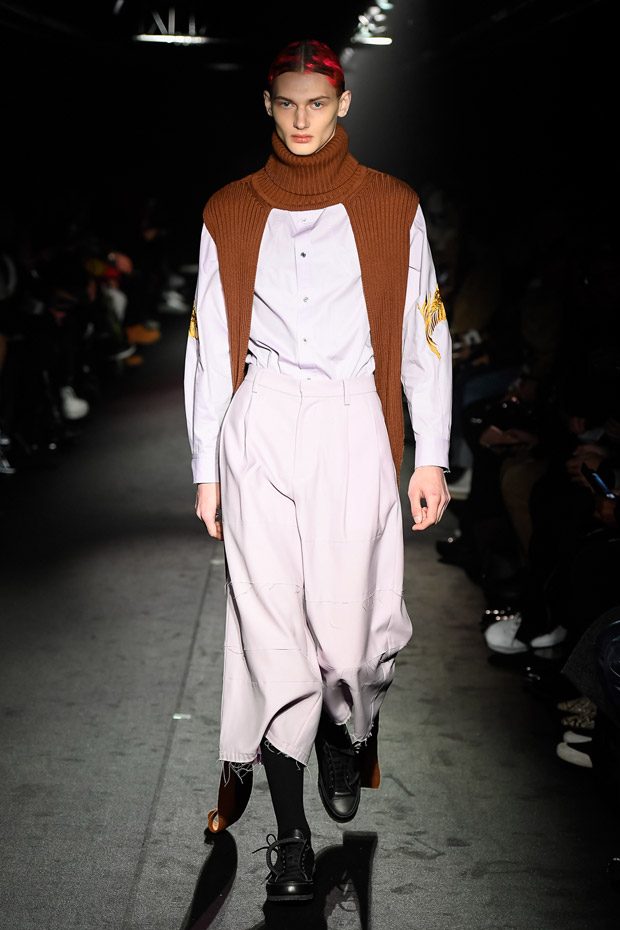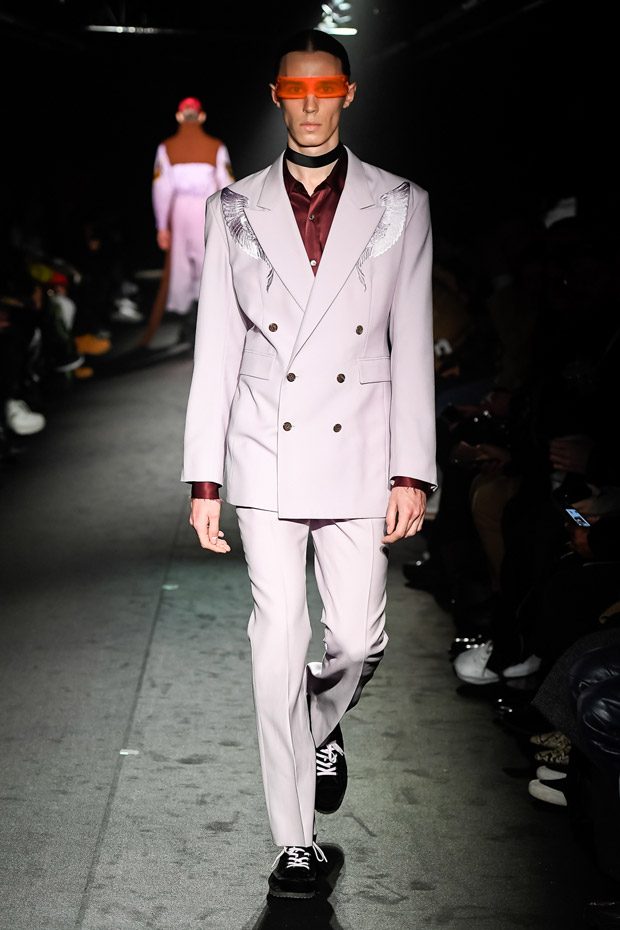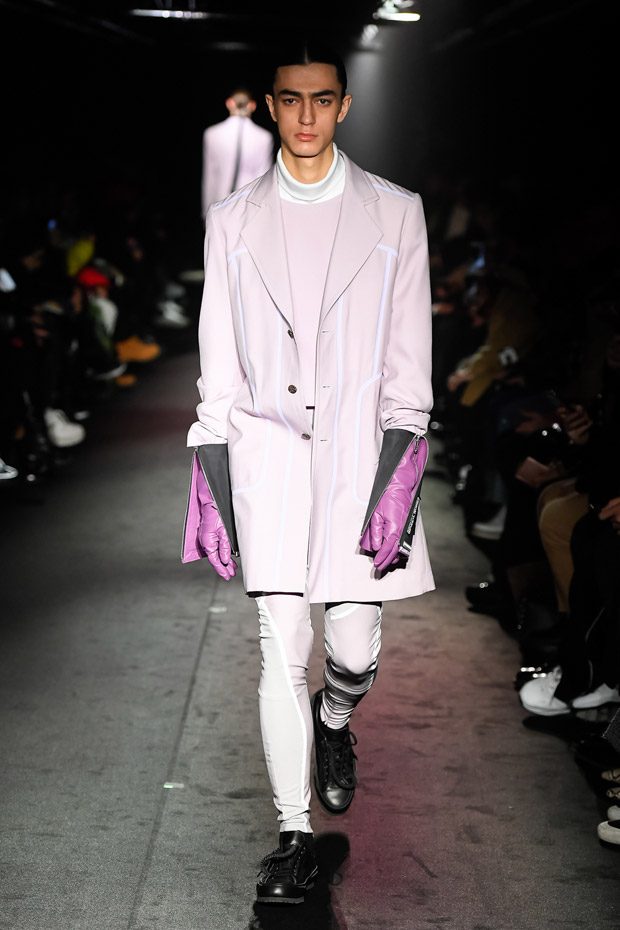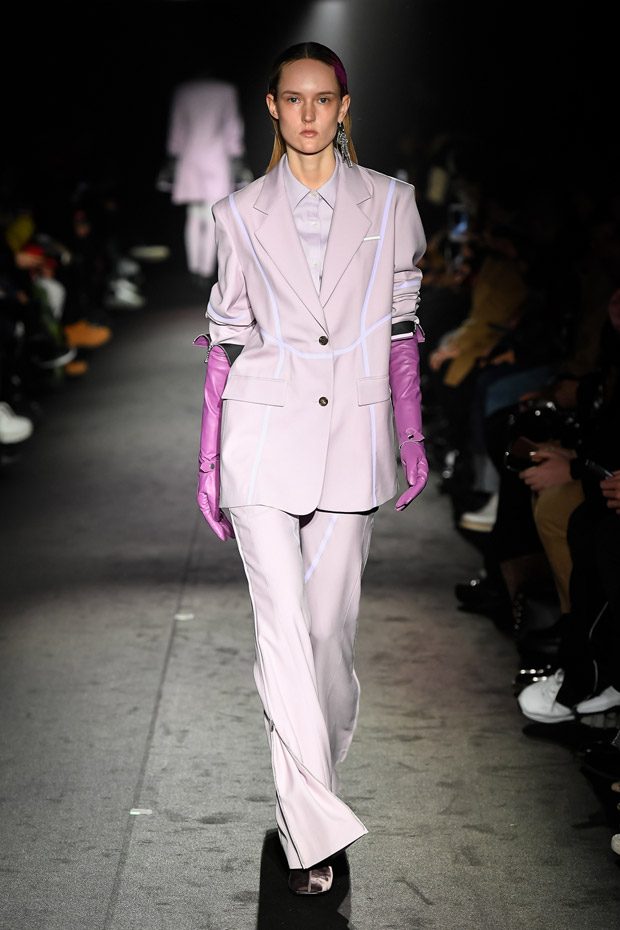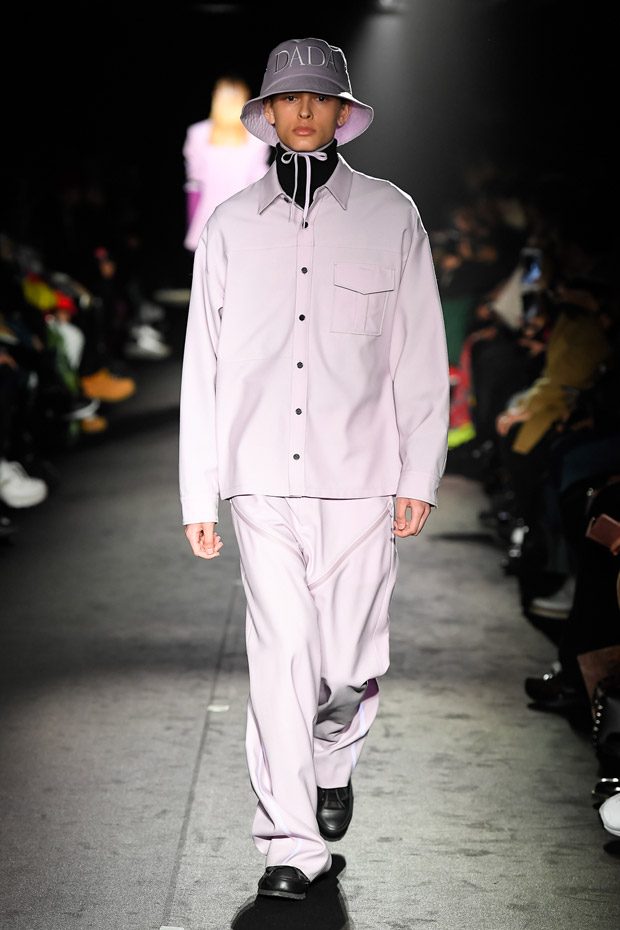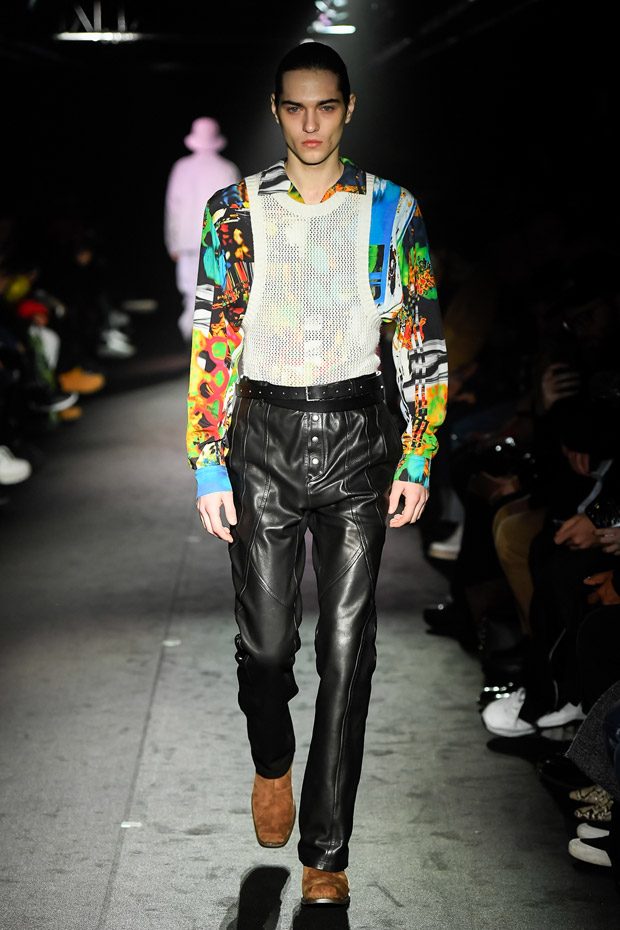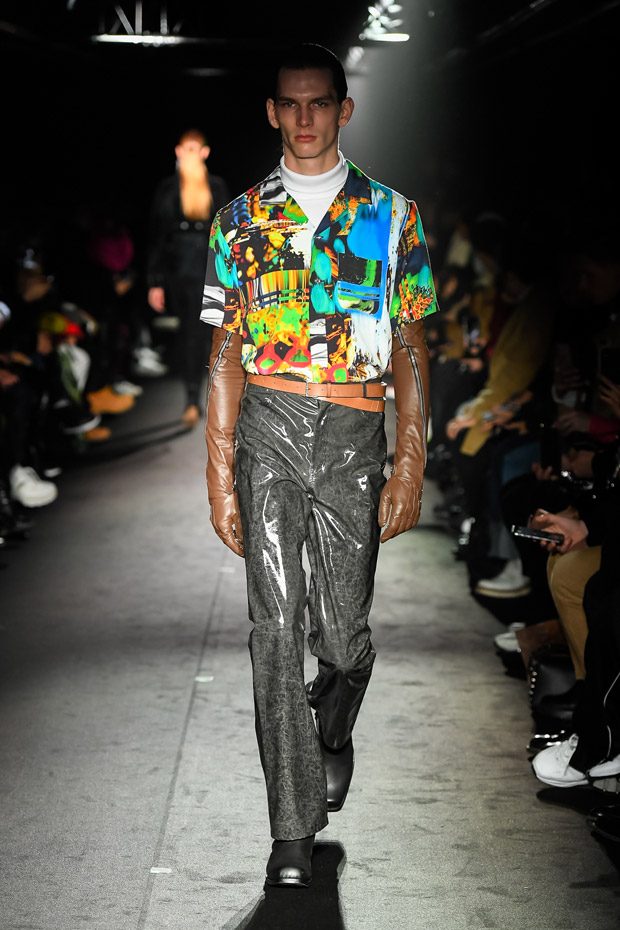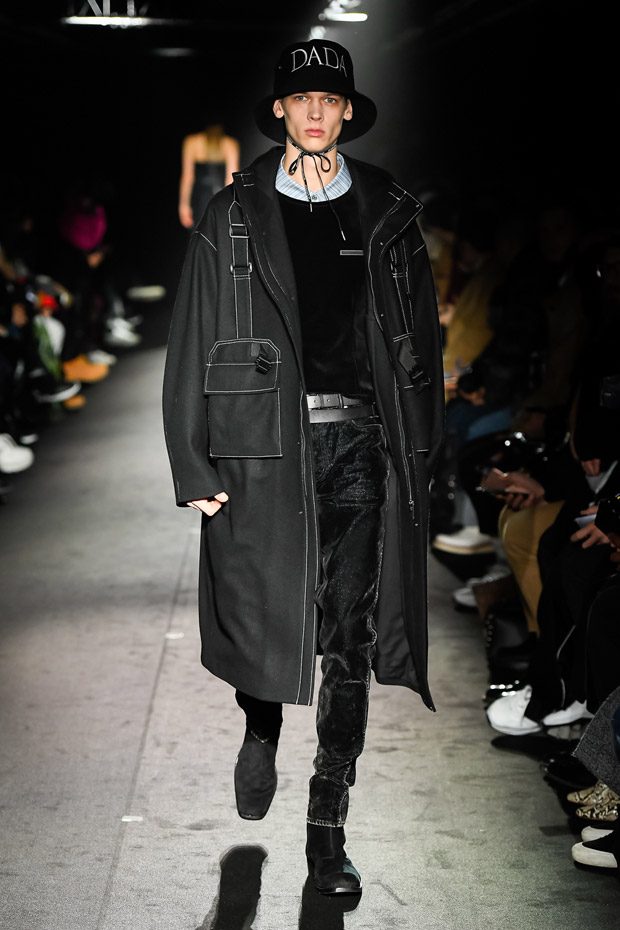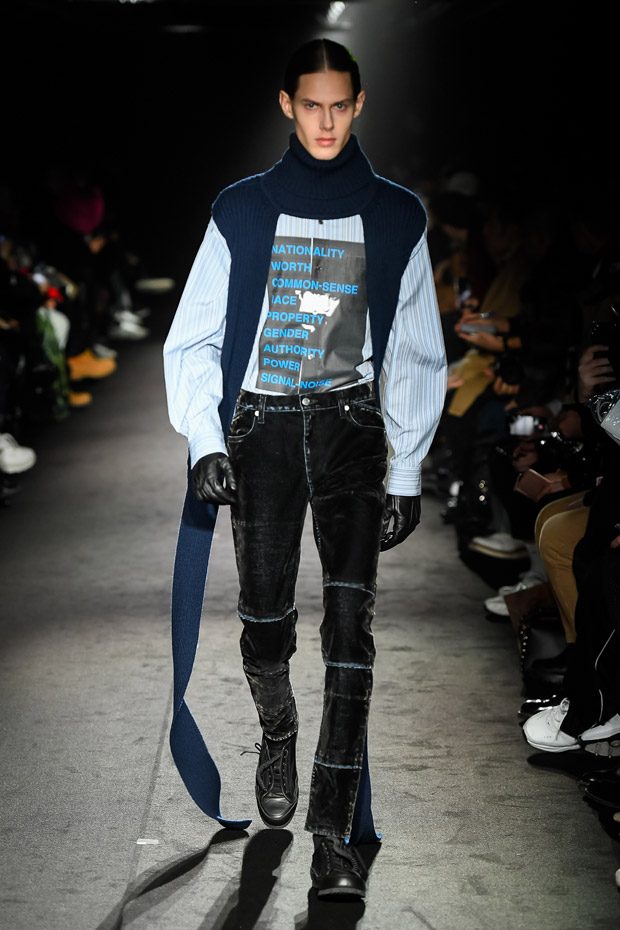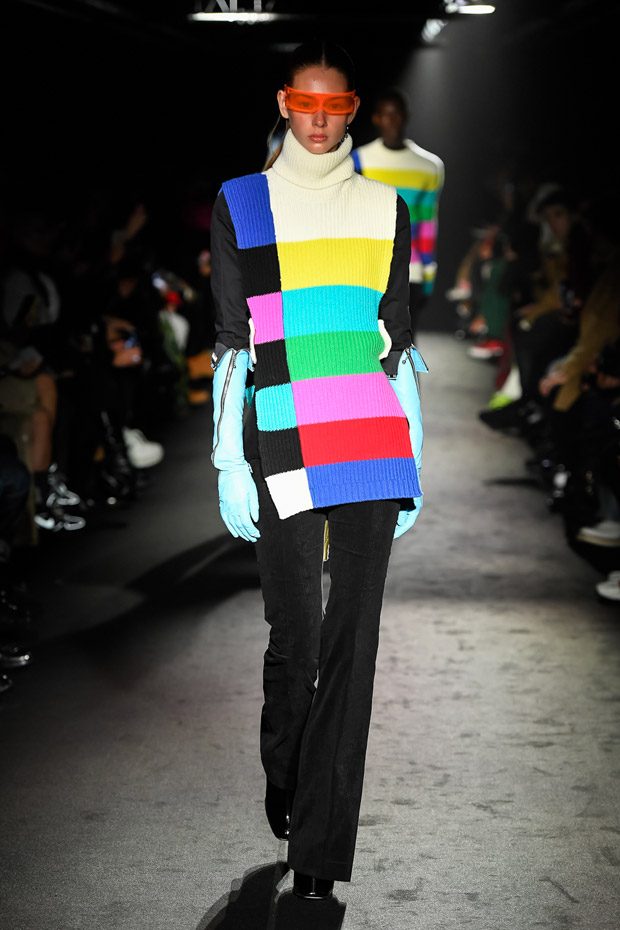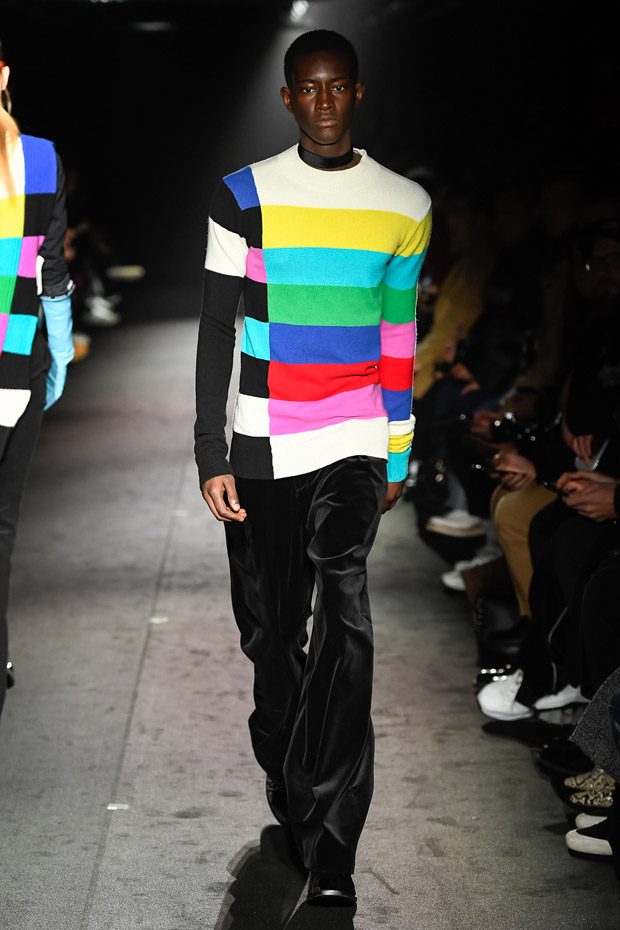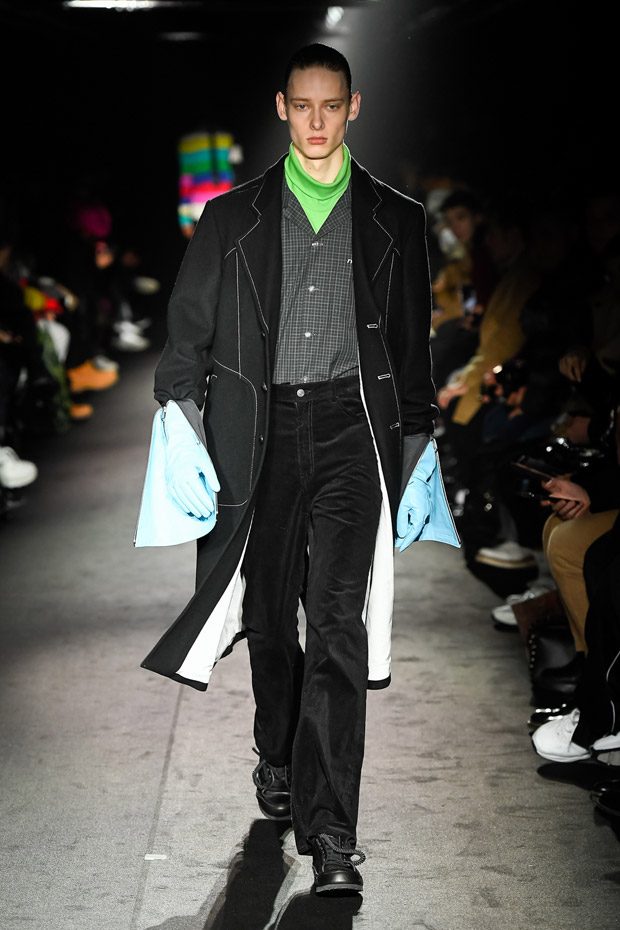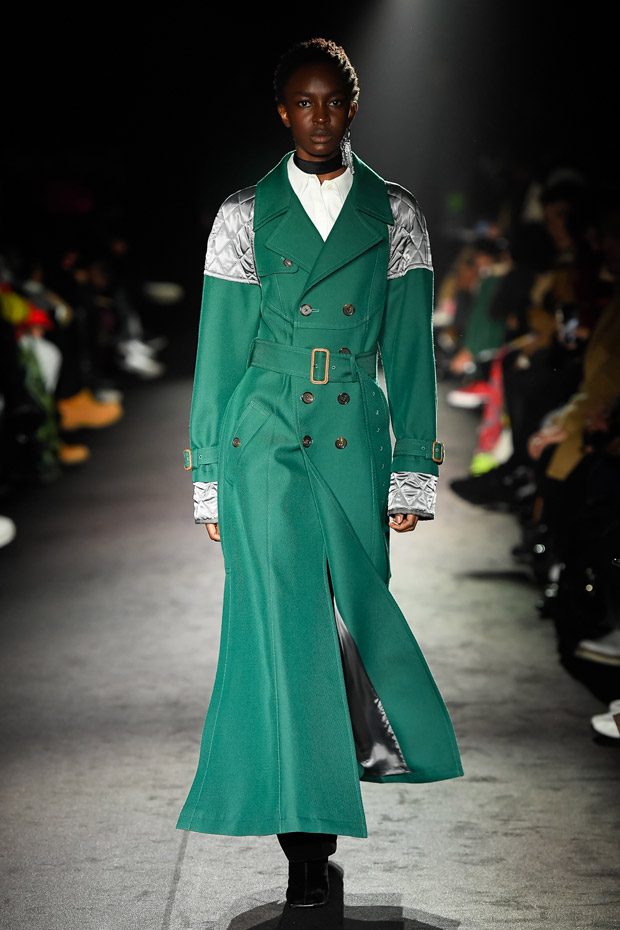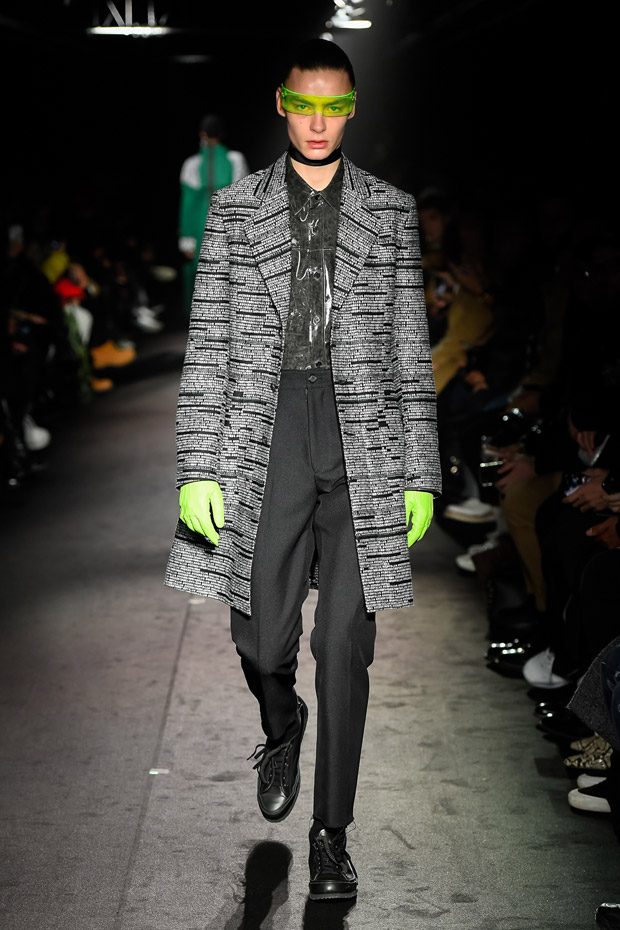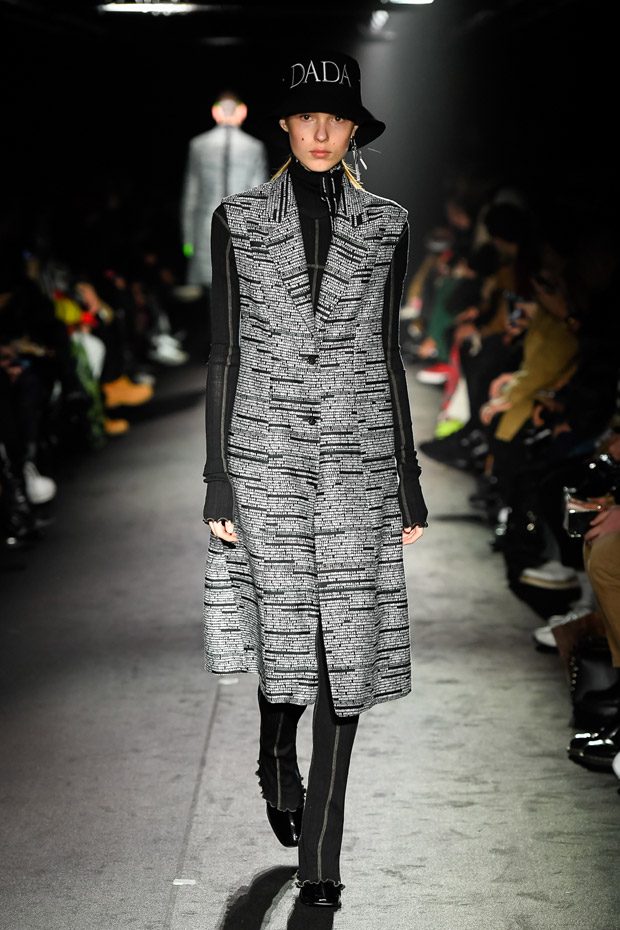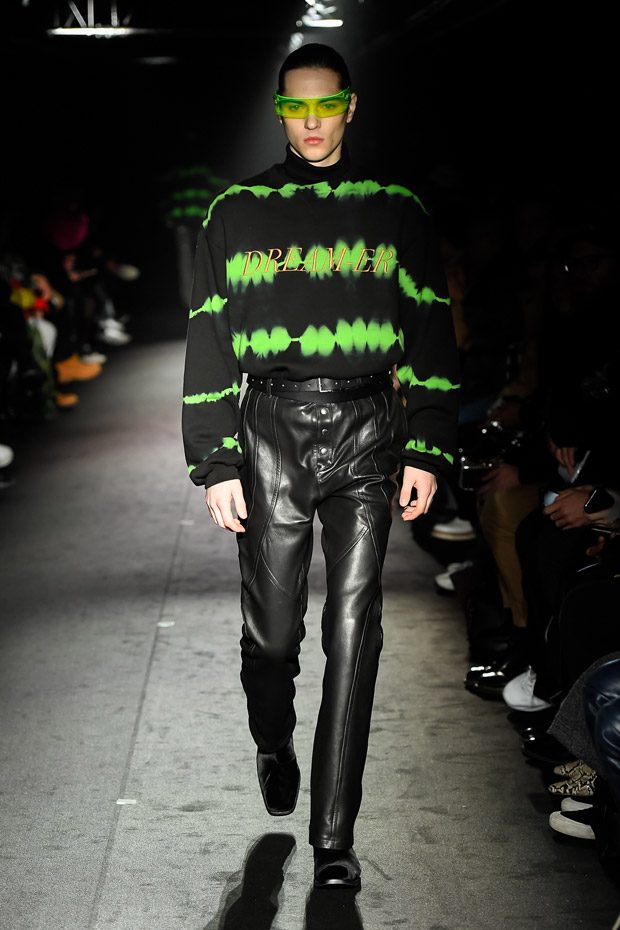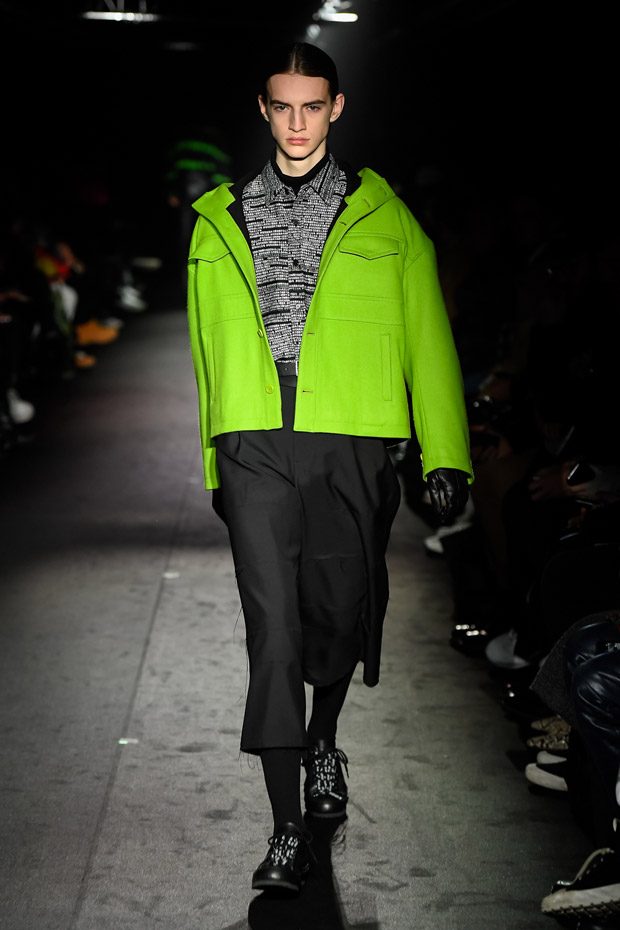 We love hearing from you, connect with us on Twitter, Instagram and Facebook.