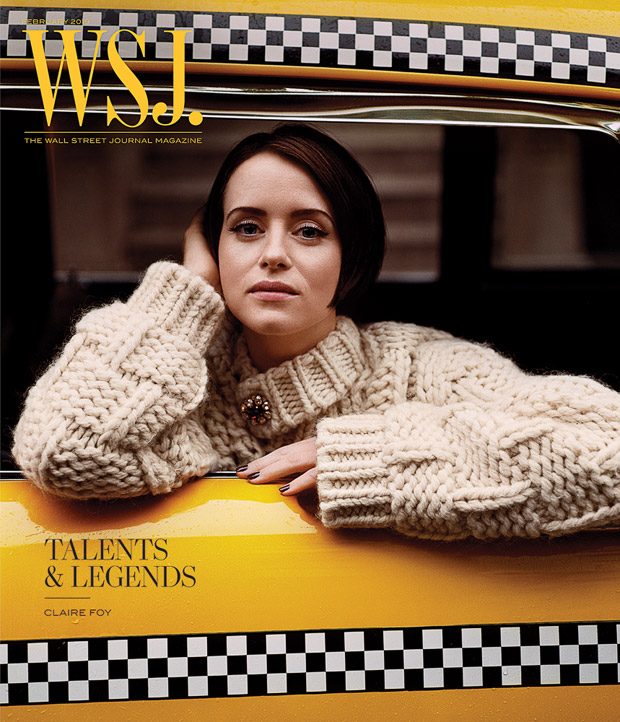 The Girl in the Spider's Web star Claire Foy takes the cover story of WSJ. Magazine's February 2019 Talents & Legends edition captured by fashion photographer Alasdair McLellan. In charge of styling was Francesca Burns, who for the session selected looks from top brands such as Calvin Klein 205W39NYC, Chanel, Sonia Rykiel, Prada, Dolce & Gabbana, Celine by Hedi Slimane. Beauty is work of hair stylist Orlando Pita, makeup artist Jeanine Lobell, and manicurist Yuko Tsuchihashi. Prop styling by Nicholas des Jardins.
"The first AD [assistant director] would ask me if we could go an hour over. So then I am just like, 'What does everyone want to do? Do we want the overtime, or do we all want to go home because we have been working eight days straight?' Time is f—ing precious, and making a TV program is really important, but getting back in time for my daughter's bedtime is far more important to me" – Foy on prioritizing her daughter even in the beginning her of her career.
For more images + story continue bellow: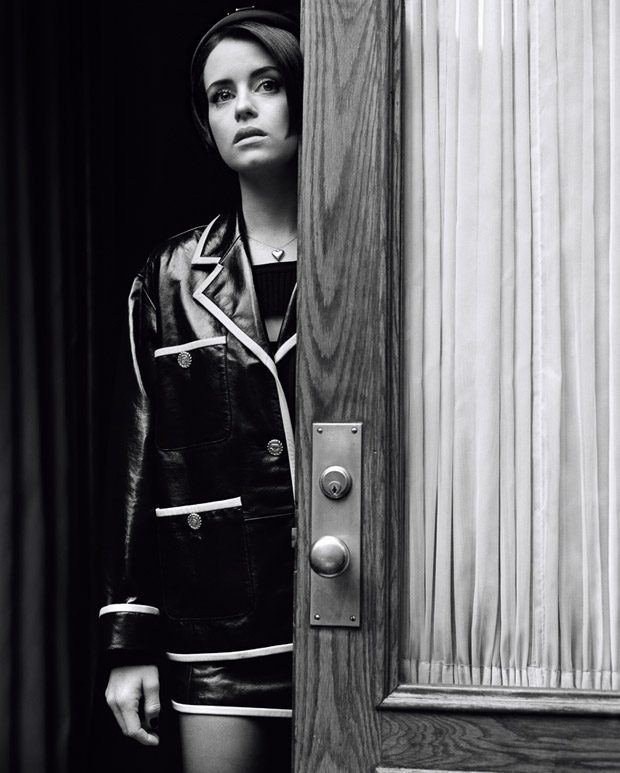 Foy on taking time off to be with her 3-year old daughter Ivy Rose:
"I am very confident in saying I deserve a rest," she says.
"It's lovely, completely self-indulgent. I only have a year left with her. I just can't bear it," Foy says. "There is a quote, and I am not sure if I am remembering it right…. 'Having the option of doing the extraordinary makes the ordinary more extraordinary.' That makes sense to me."
"I just didn't get life until I was 32. Now I am just awake," she says. "It is that thing that you suddenly have your eyes opened to the way you are living your life, who you are, the healthy way you are supposed to."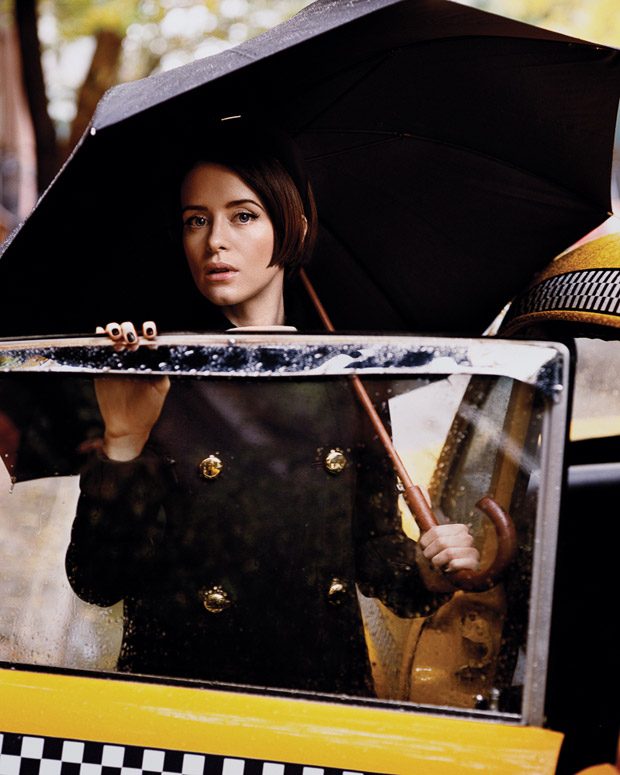 Foy on how she would like to make Ivy Rose's upbringing different from her own:
"Holidays. We never had enough money to travel. [It doesn't have to be] fancy, just swimming in a pool, a time that is happy and [about] exploring."
Foy on her time at school:
"Feeling stupid is not a nice thing. I wasn't really good at anything. I was relatively good at home economics, at making cakes, and I was quite sporty," she says. "But I had juvenile arthritis from the ages of 12 to 15, so I was on crutches." Her nights were spent in agony ("[The arthritis] was extremely painful," she says); her days were spent sitting in classrooms unable to understand math; and she started to experience the debilitating anxiety that is still with her. "Anxiety was part of my life at that age, but I didn't realize that was what it was until my mid-20s," Foy says.
"It's not as bad as it was, but that's through a lot of work, doing things that I never thought I would do," she says. She has had therapy, and for the past year she has been using a meditation app called Calm. Her problem, she says, is too much thinking, chewing over the same problem. "I know that I need to catch myself early in a process of overthinking. It's always about questioning myself. Even though I have had a thought a million times…it will always be something I need to think about another million times that day. It will be like, 'Shall I go for a walk today?' or [about] massive life decisions."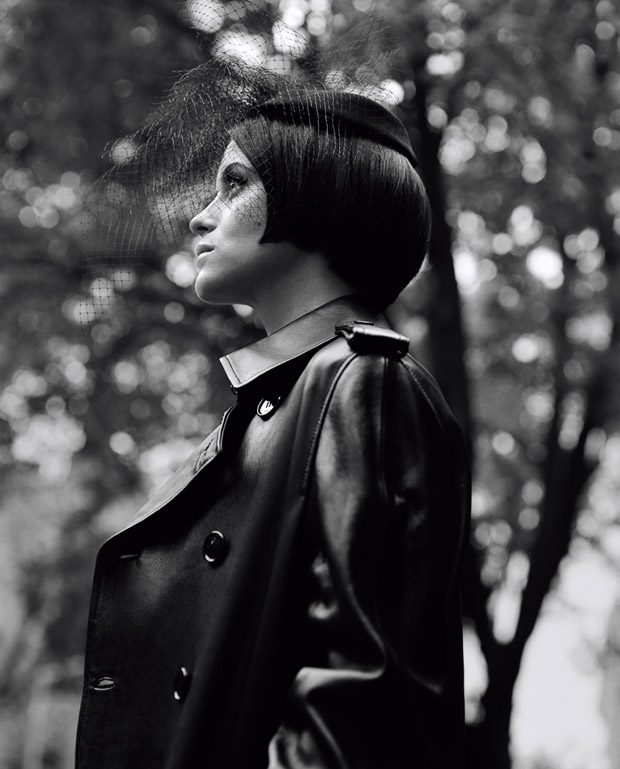 Foy on The Crown pay gap controversy:
"I was being paid less than Matt," Foy says.  "It was a short, sharp initiation into people wanting you to have an opinion about something you're involved in. You want to make sure you are saying something beneficial for a huge number of people, something that is not reductive and that you believe in, but you don't really know enough about."
The production company issued an apology,
and there were reports in
the U.K. press suggesting
that Foy was back paid
$250,000, which she has
said were false. "People
have decided all sorts of
numbers that are not right, but I don't think it's helpful to go into that. I don't think I need to. It is not important to anyone else," "Especially in the last three years, with how my career has changed, how much more I am on show, I still don't know how to deal with it," she says.
Matt Smith (who plays Prince Philip on The Crown):
"We were suddenly thrust into this discussion that none of us knew anything about," says Smith. "But we had a sense of unity, and I fully support Claire." "Claire is interested in good things and good people," says Smith. "She is f—ing brilliant; she is compelling, beguiling, interesting, irreverent. If she could hear me now she would be sticking two fingers up at me. The only challenge is trying to get her out."
photo Alasdair McLellan for WSJ. Magazine
WSJ. Magazine's February Talents & Legends issue, on newsstands Saturday, January 19th, 2019 – – www.wsj.com