Designer James Long presented Iceberg's Fall Winter 2019.20 Collection, that explores different sides of Snow White and Evil Queen, on Friday February 22nd, during the ongoing Milan Fashion Week.
"Basket weave jacquards in Royal blue distort garden flowers and logos in texture and shine on knitted cycling shorts and midi-pencils. A stripe shirt dips into the same graphic while a long dress, thigh split with balloon sleeves is tone on tone. An oversized bondage strapped men's coat with Dopey on the reverse raises smiles even when you are in Off-to-Work-We- Go mode.
White and cream softness in chiffon and brushed fluff Snow White knitwear are made tough with military inspired garter over-skirts and Artic white denim. Clear sunglasses and roomy padded coats for our pure as snow heroine are available for both men and women. But bite the apple and embrace your dark side. A new take on a pair from the archive ICEBERG bondage trousers with matching jackets cover punkish brushed sweaters and studded crystal strips (based on the guitar strap of PJ Harvey) light up luxurious tricadi tailoring. White shirts have louche rock star studded collars.
The glitzy neon glow of gems and crystals give a Douglas Leigh LED cityscape over black bodysuits, full length dresses and trousers. The evil Queen, hand drawn and knitted sneers at her reflection in the Linda Farrow for ICEBERG Magic Mirror sunglasses. High shine plasticised chiffon become Siouxsie tight trousers, boots and the shoulders of jackets where knit has been fused with fabric in a process called agugliatura or needling.Chaotic yet soft styling with pink oversized cardigan dresses and diaphanous fabrics are layered over sporty bodysuits and shorts. While in a puce DB jacket with matching trousers and chiffon shirt you don't have to wait for your fairy tale ending: you've become your very own Prince."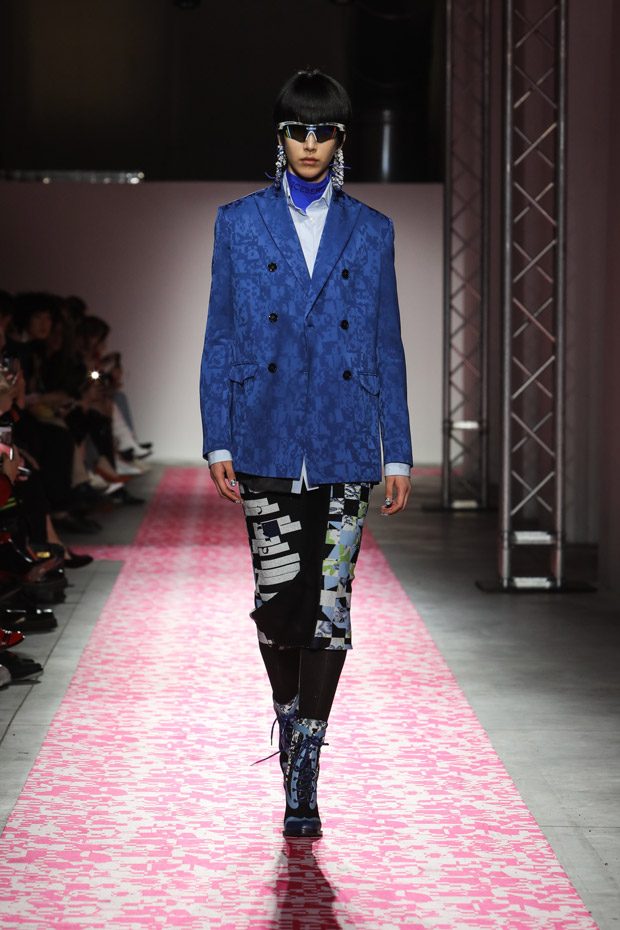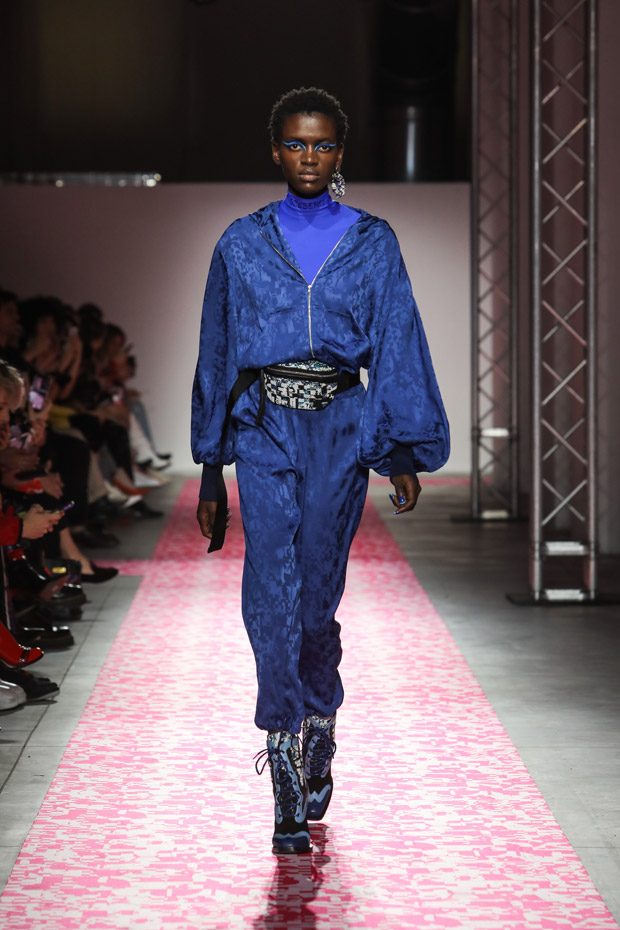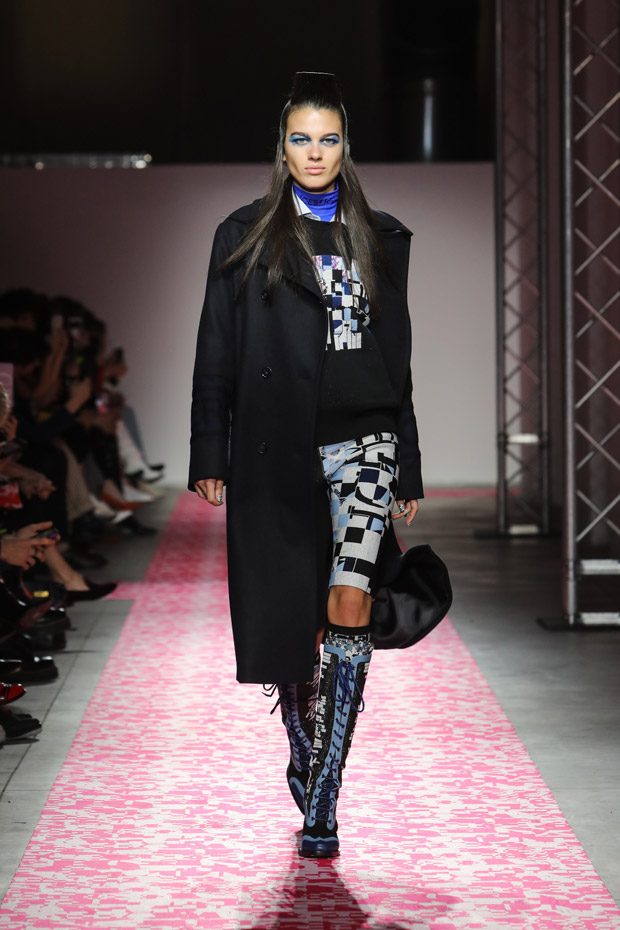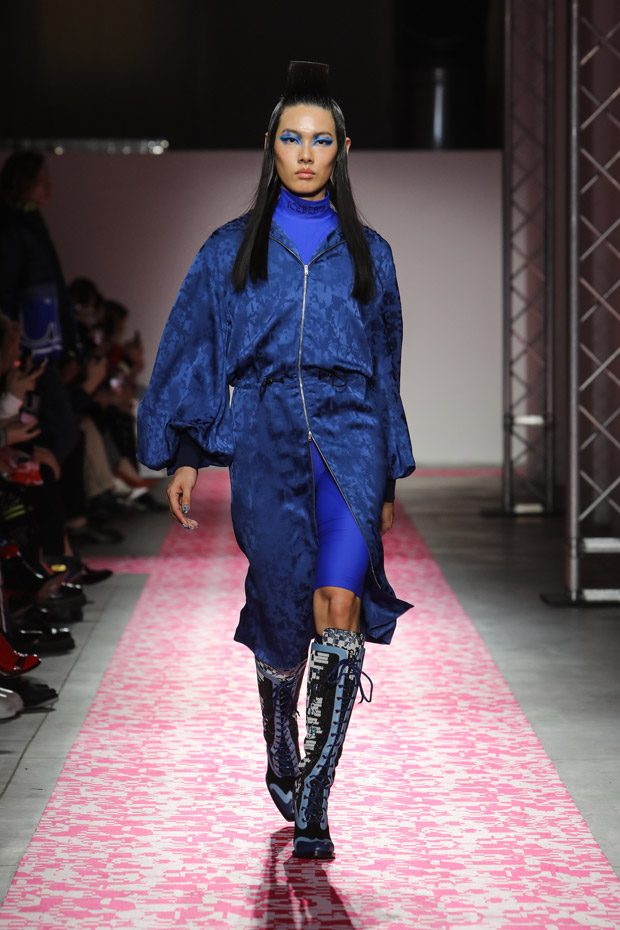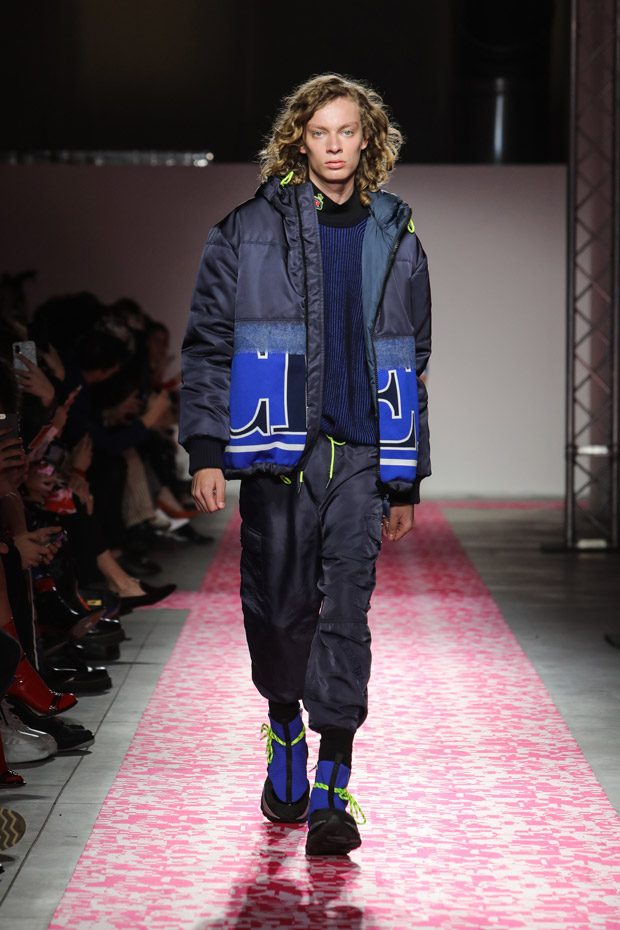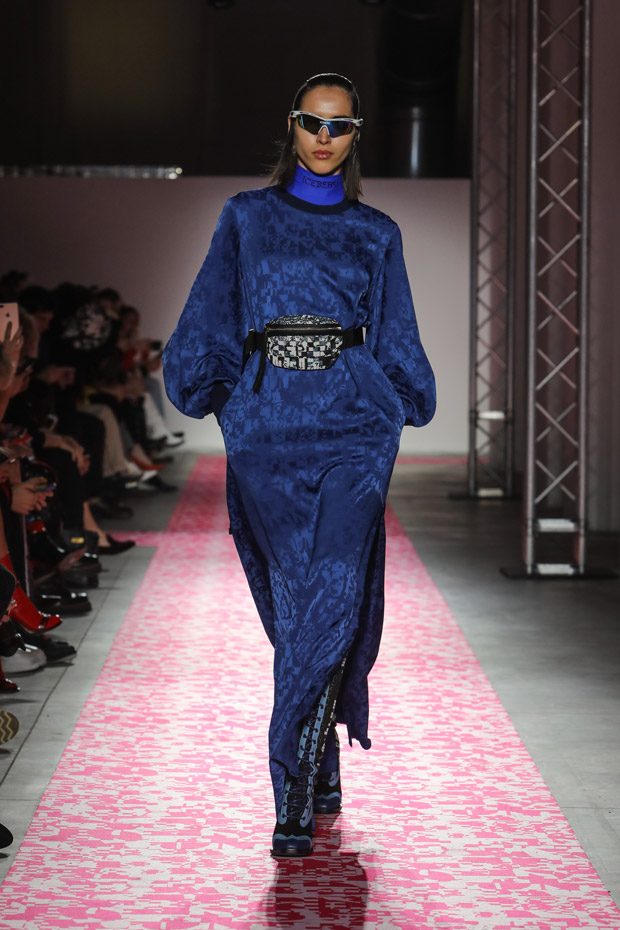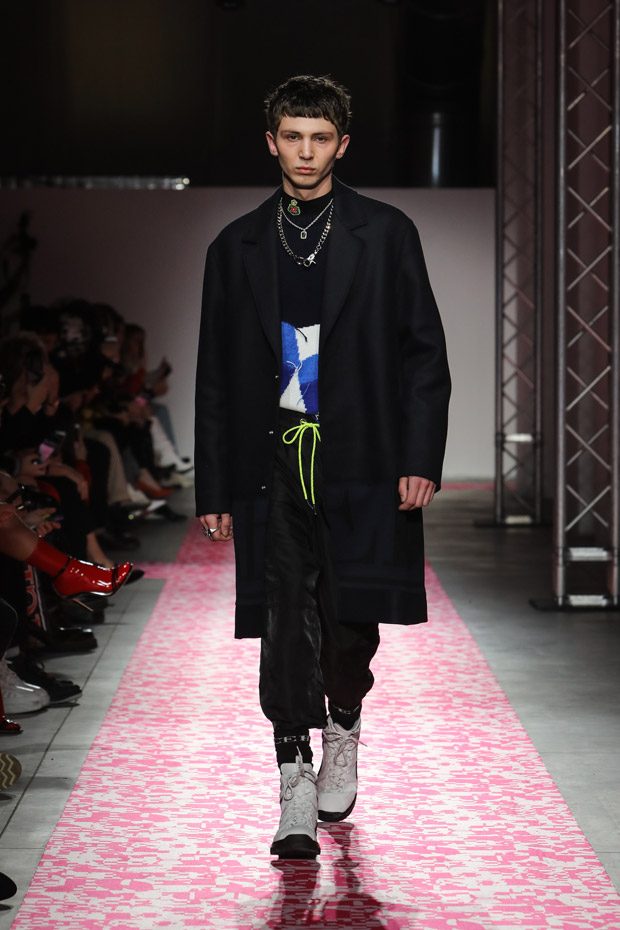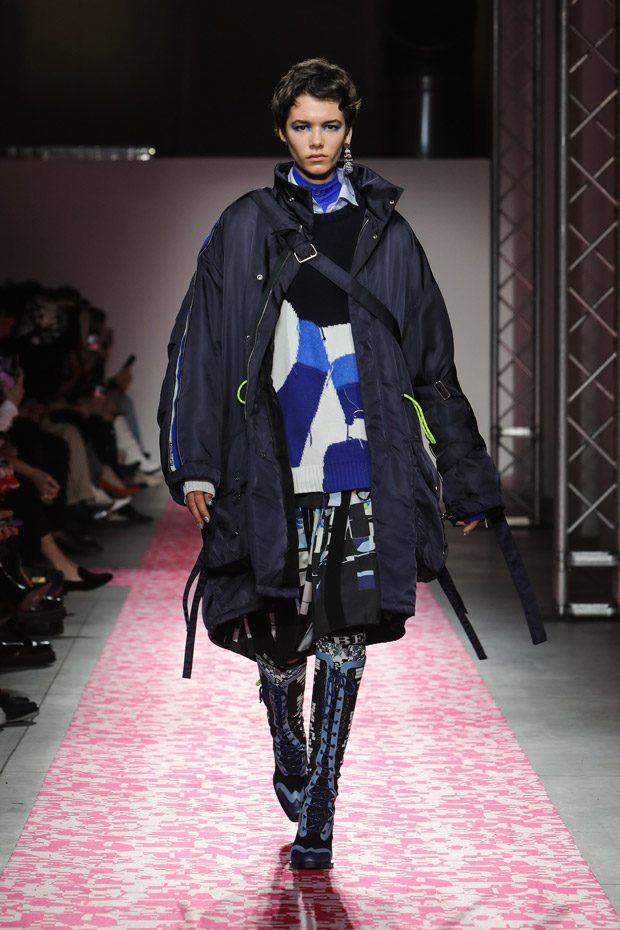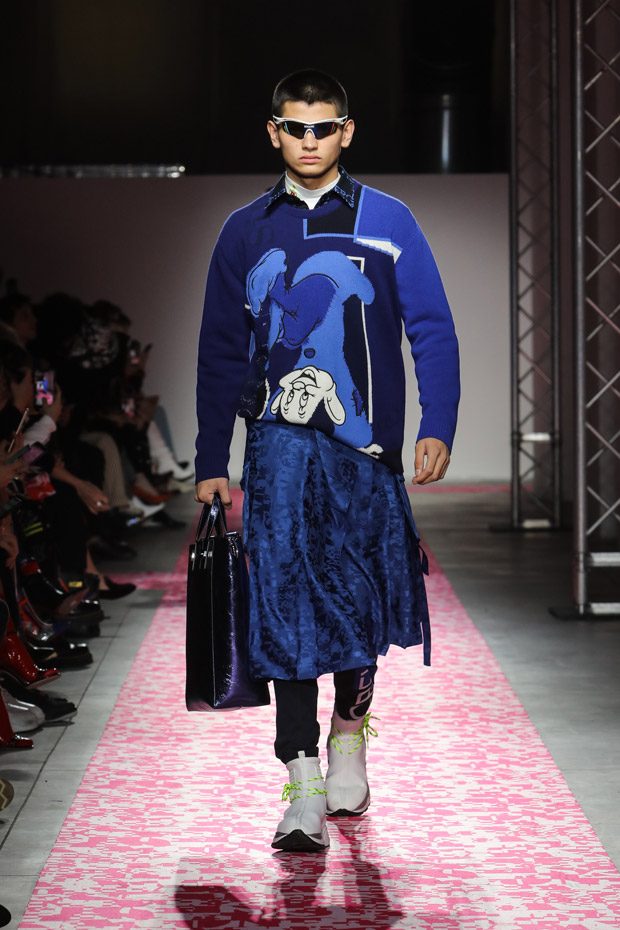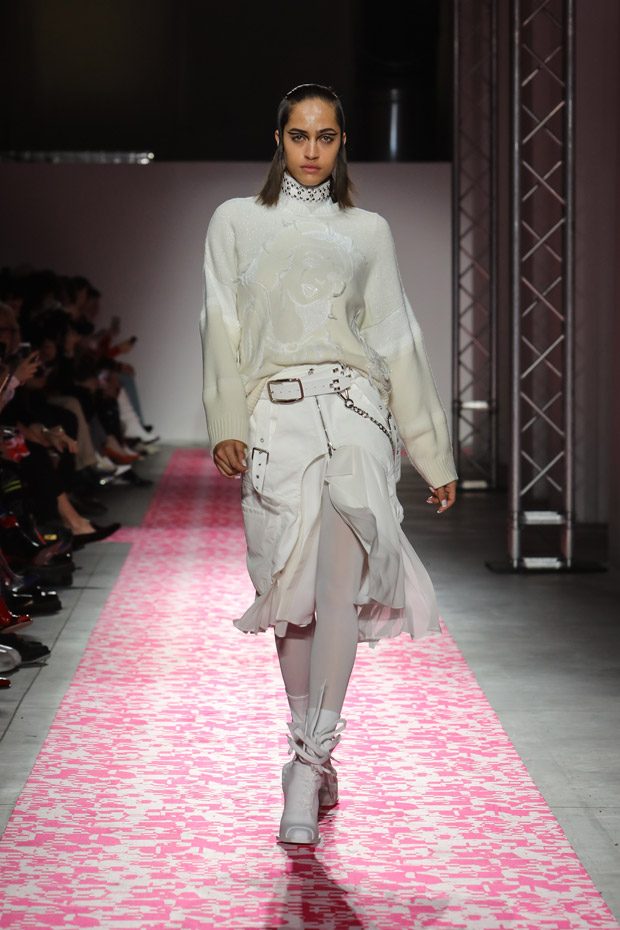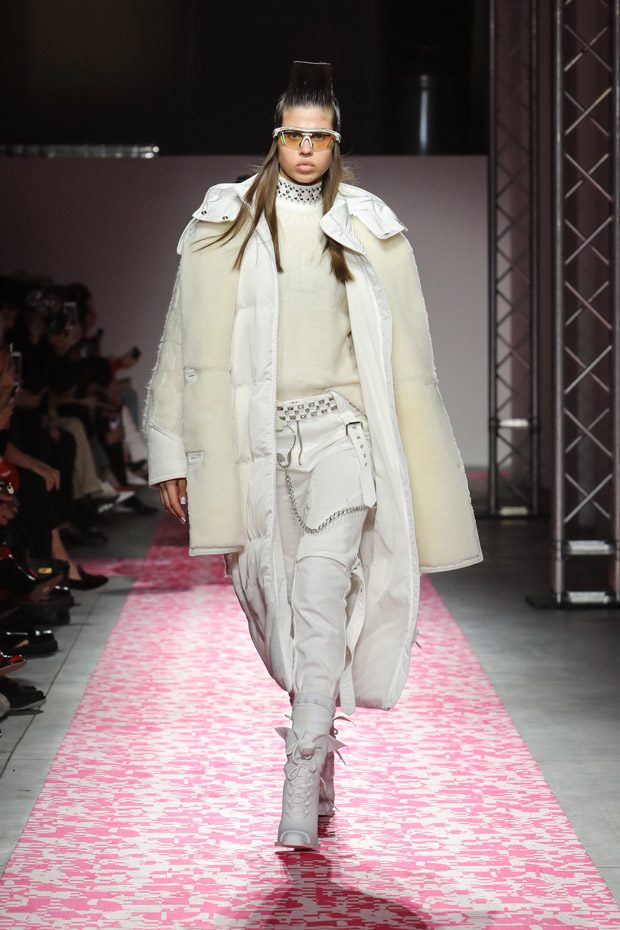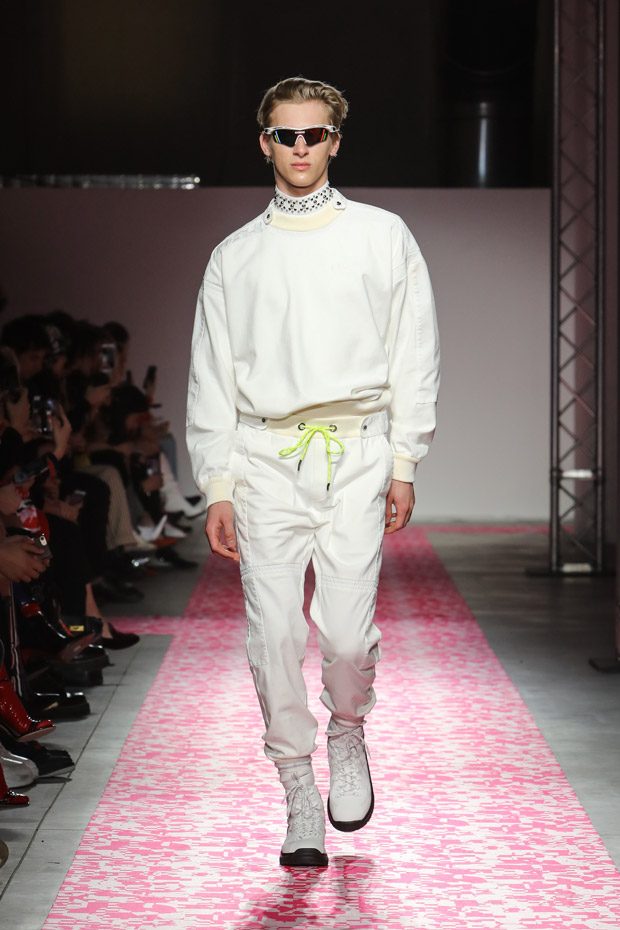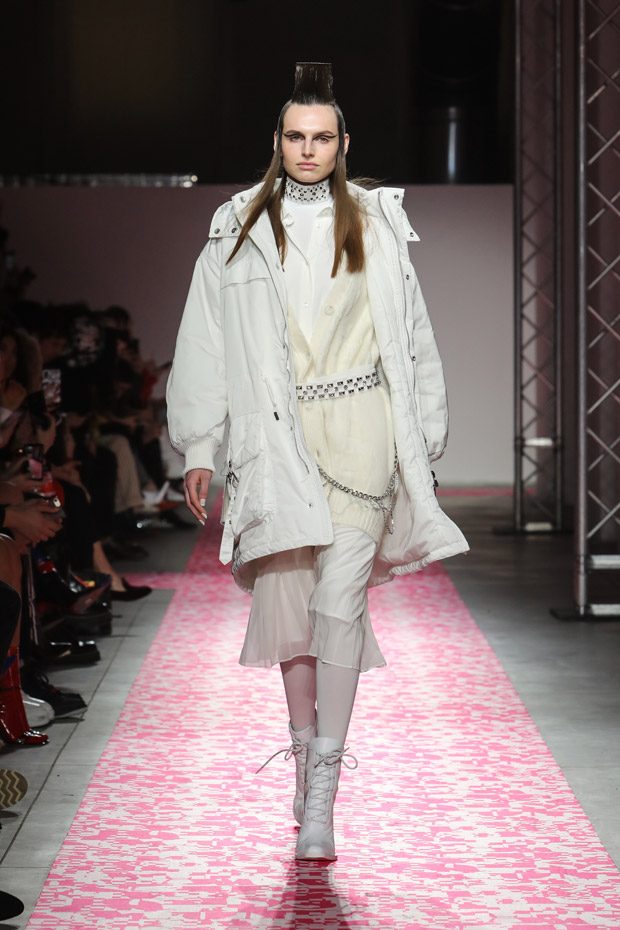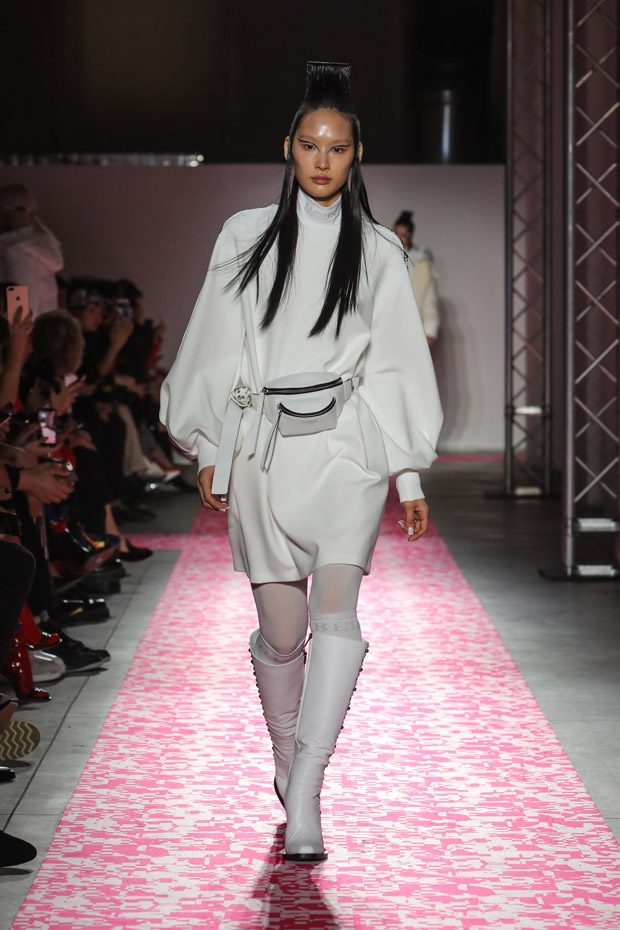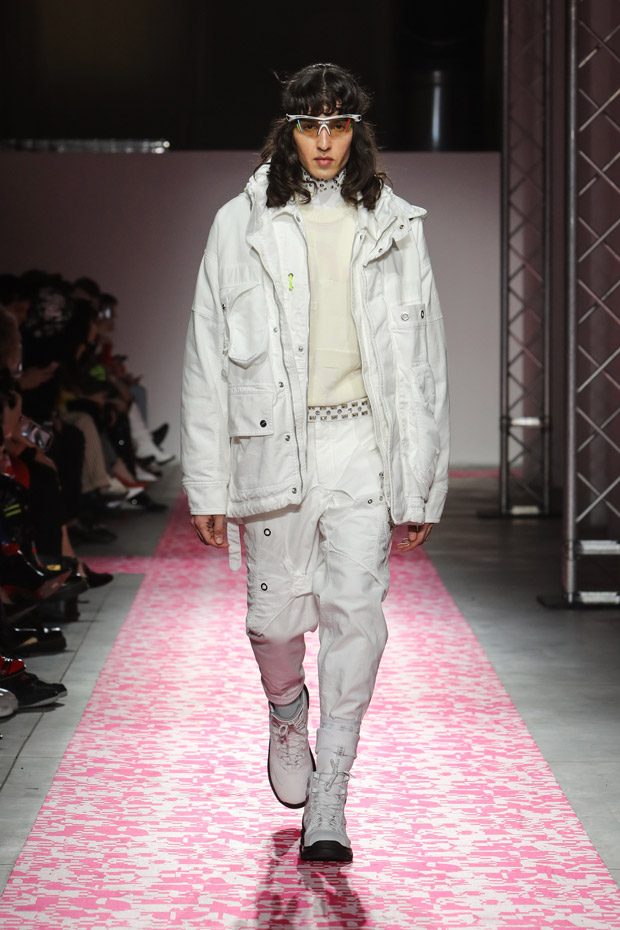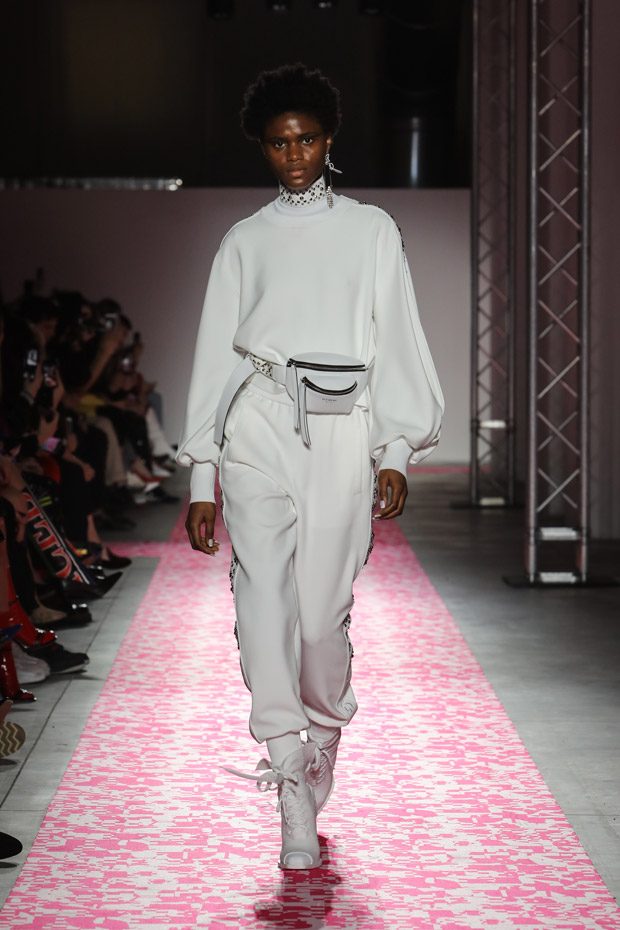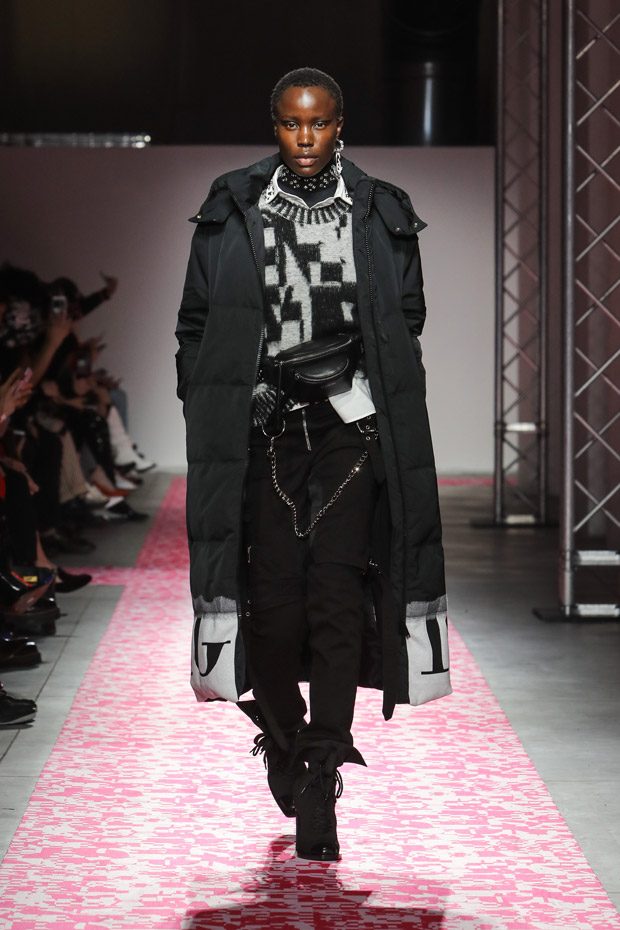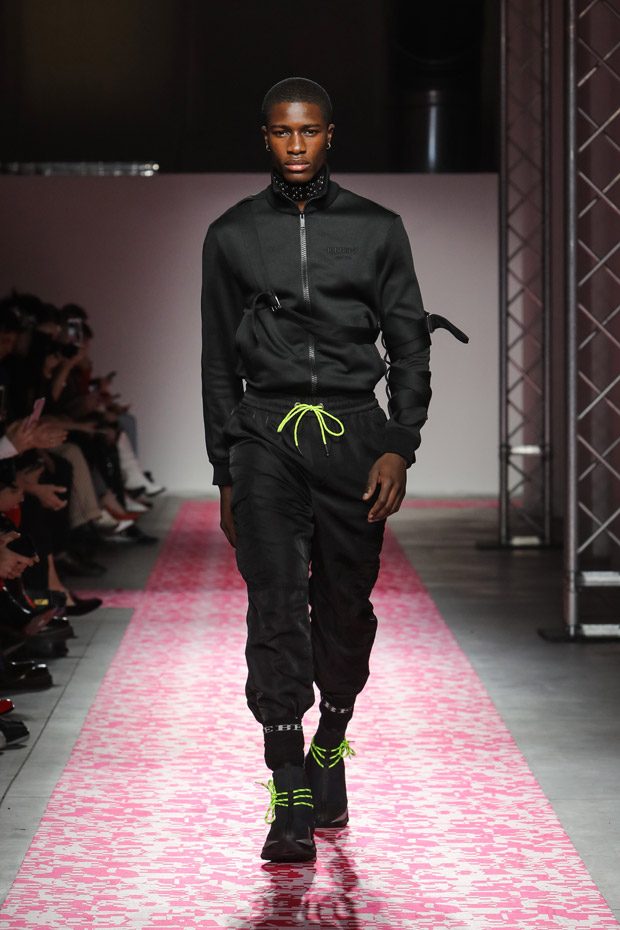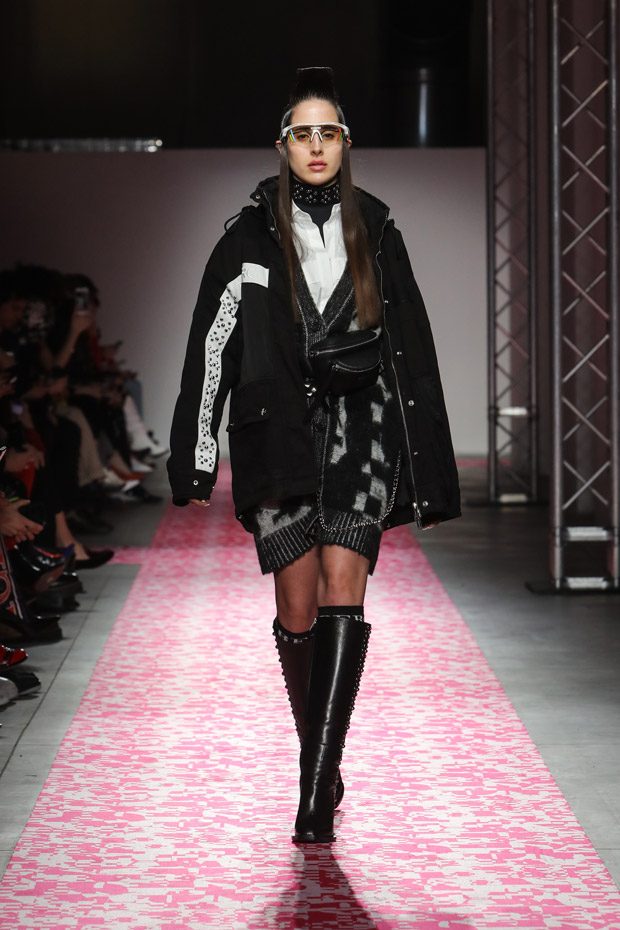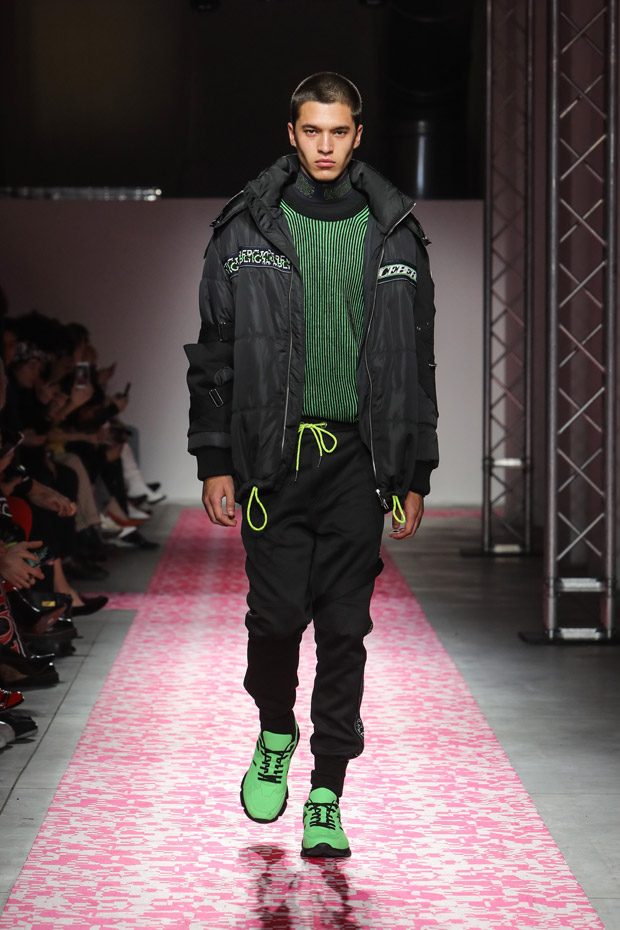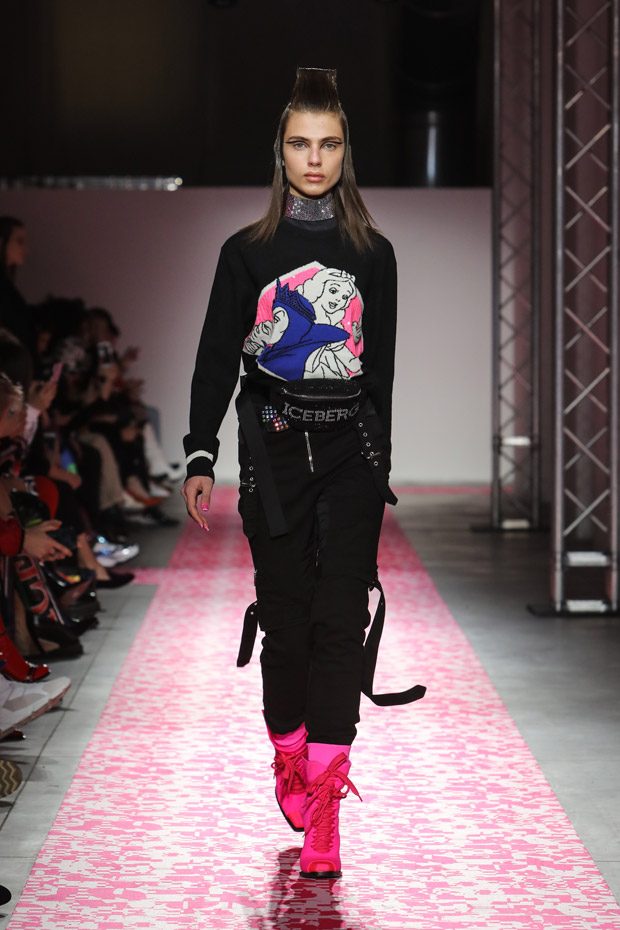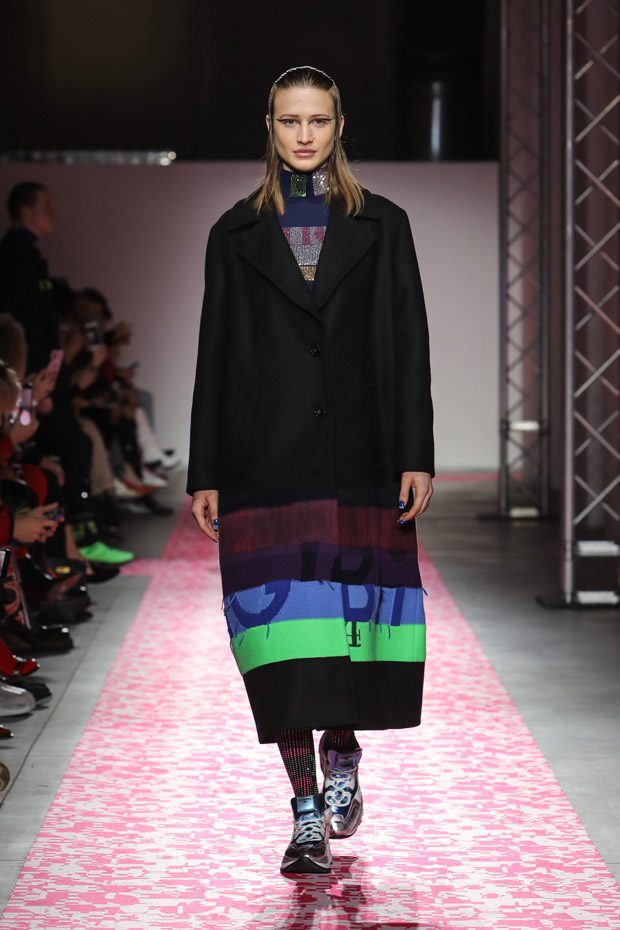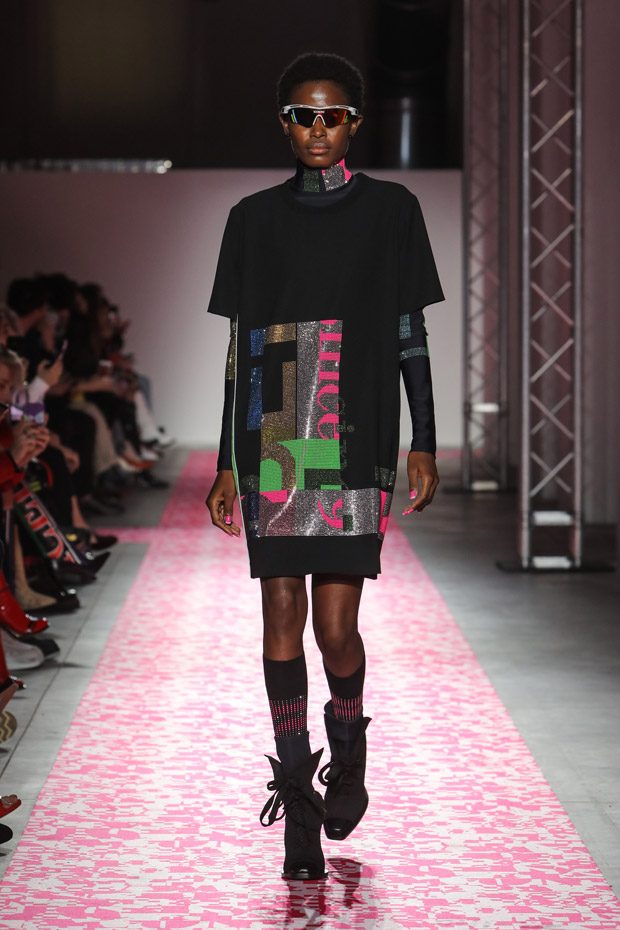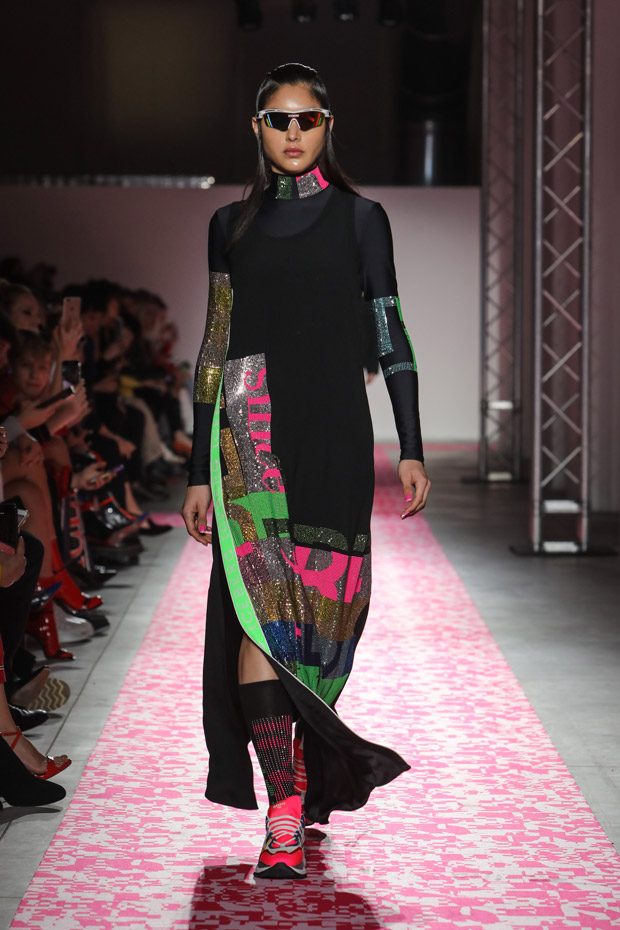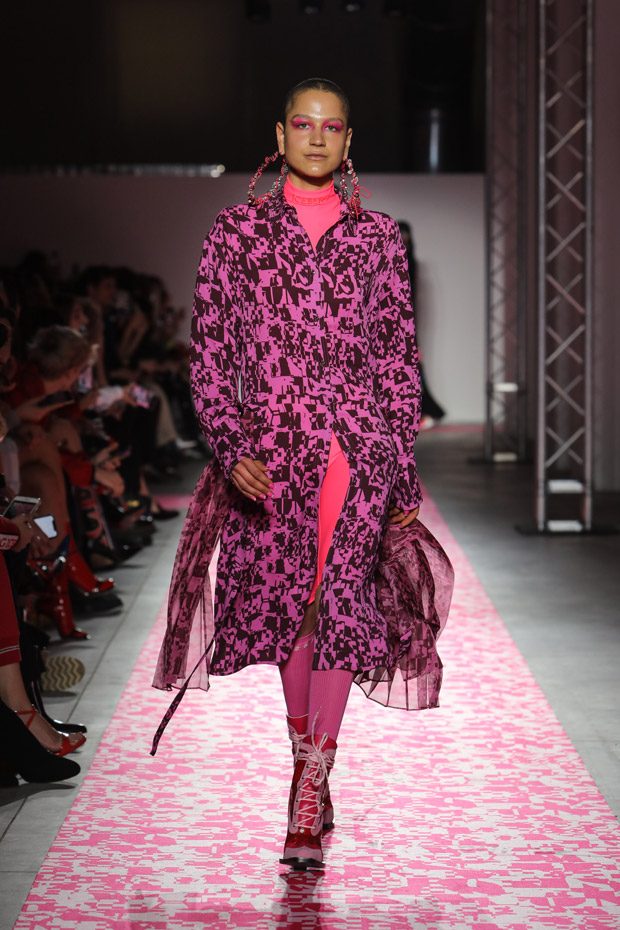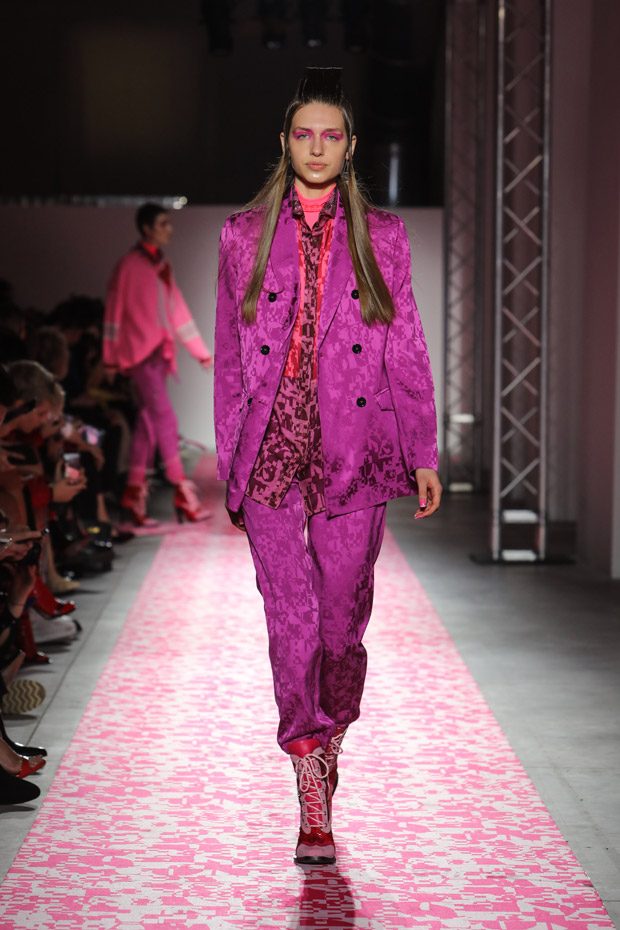 We love hearing from you, connect with us on Twitter, Instagram and Facebook.