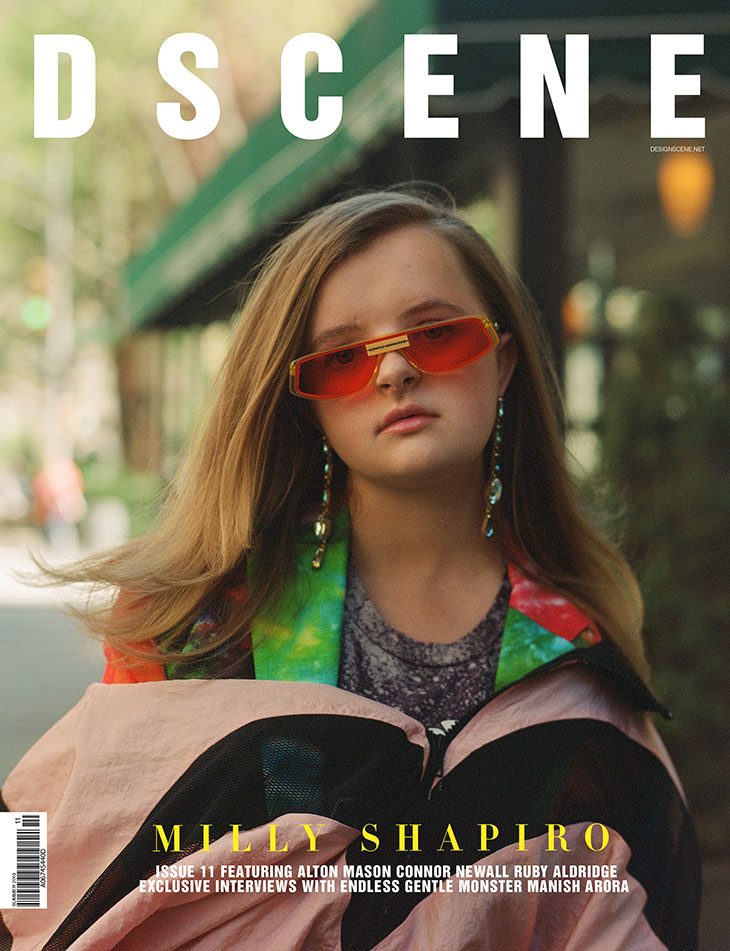 American actress and singer MILLY SHAPIRO takes the cover story of our DSCENE Magazine's 11th edition captured by fashion photographer EMILY SOTO. In charge of styling was RACHEL GILMAN, with beauty by Makeup Artist AYAMI NISHIMURA, Hair Stylist EVANIE FRAUSTO and Manicurist YURI OSUKA.
For the cover Milly is wearing a R13 blazer, Laurence & Chico pink and black jacket M Missoni bike shorts, Gentle Monster sunglasses, and Roxanne Assoulin earrings.
DSCENE 011 IS OUT ON JULY 1ST, PRE-ORDER YOUR COPY HERE.
Photographer EMILY SOTO – www.emilysoto.com
Stylist RACHEL GILMAN – rachelgilman.com
Talent MILLY SHAPIRO – @millyshapiro
Makeup Artist AYAMI NISHIMURA
Hair Stylist EVANIE FRAUSTO
Manicurist YURI OSUKA
Production AREA 1202
Fashion Assistant JUAN ZENON
Special thank you Albright Fashion Library