Puma and Karl Lagerfeld teamed up for the second time, after their first successful collaboration in Fall 2018, this time PUMA X KARL LAGERFELD collection introduces a contemporary sportswear for both men and women. The collection was inspired by Puma's archive pieces, and reimagined by Karl Lagerfeld design team, it features footwear, apparel and accessories.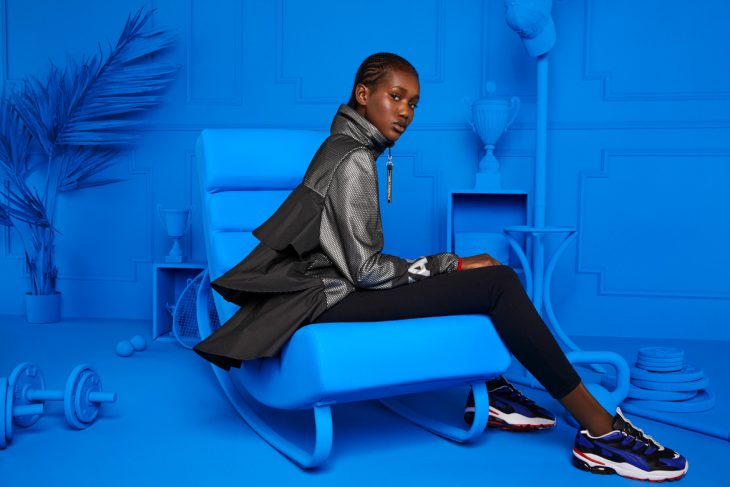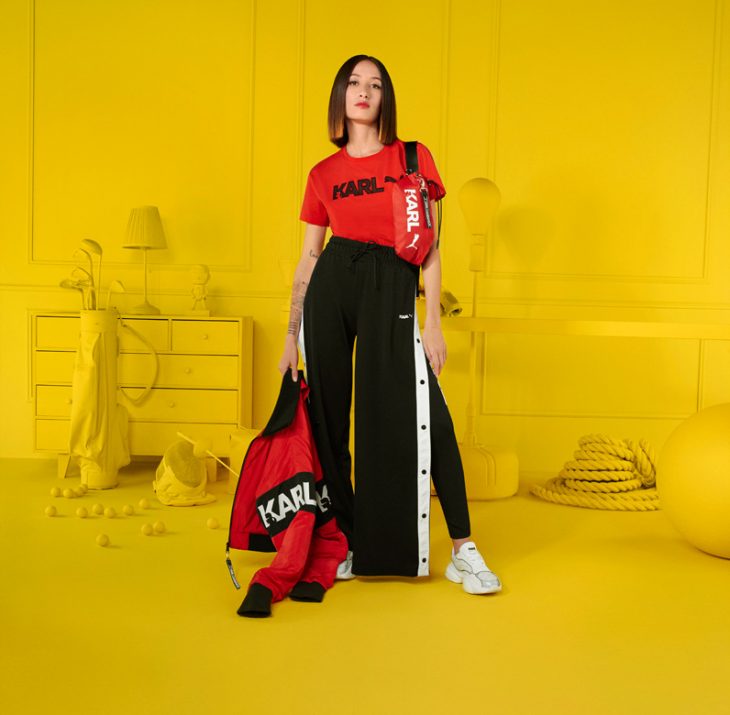 "The latest joint collection of PUMA X KARL LAGERFELD merges timeless classics with a modern, luxury edge while interpreting PUMA's hailed heritage. The PUMA X KARL LAGERFELD collection offers must-haves for Women as well as Men and introduces as focal point PUMA's legendary formstrip in a new, and unique interpretation. Through discovering new cuts, technical details and high-quality fabrics, the PUMA X KARL LAGERFELD collection is complementing the contemporary sportswear look with an aesthetic twist.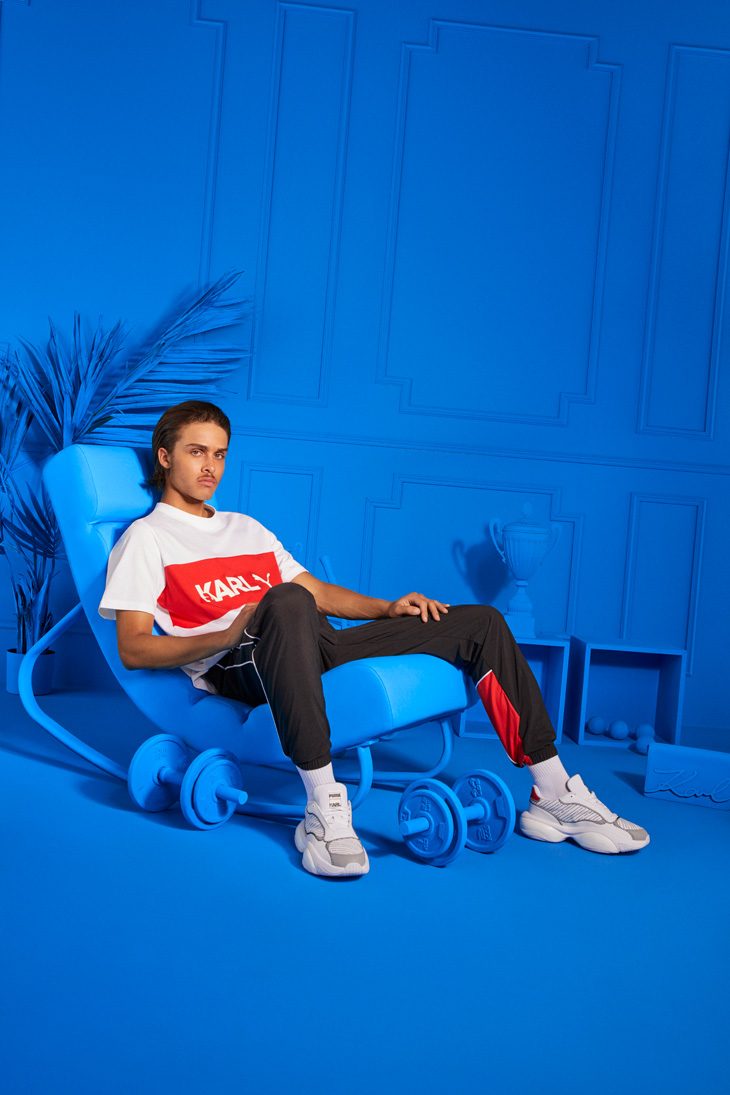 While staying true to the classic PUMA ROMA silhouette, the PUMA X KARL LAGERFELD collection features an all-black upper with contrasting white laces and the midsole with a striking "KARL LAGERFELD" graphic in black. The fashionable black pants offer a wide leg with drawcord waistband and a decorative white stripe on the side with contrast press buttons. Accomplish the stylish total look with the PUMA X KARL LAGERFELD cropped XTC half zip top in black including comfortable batwing sleeves with elastic cuffs. Bold, redcoloured branding and the unique interpretation of the formstrip on striking white adorn the sporty statement piece."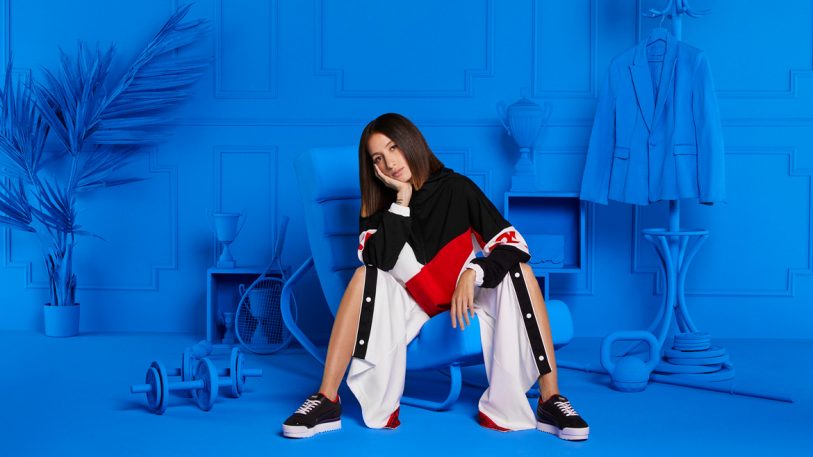 PUMA X KARL LAGERFELD pre-launches on PUMA.com as well as on KARL.com on October 10, and drops afterwards at PUMA and KARL LAGERFELD stores as well as at select retailers on October 12.
Courtesy of © KARL LAGERFELD