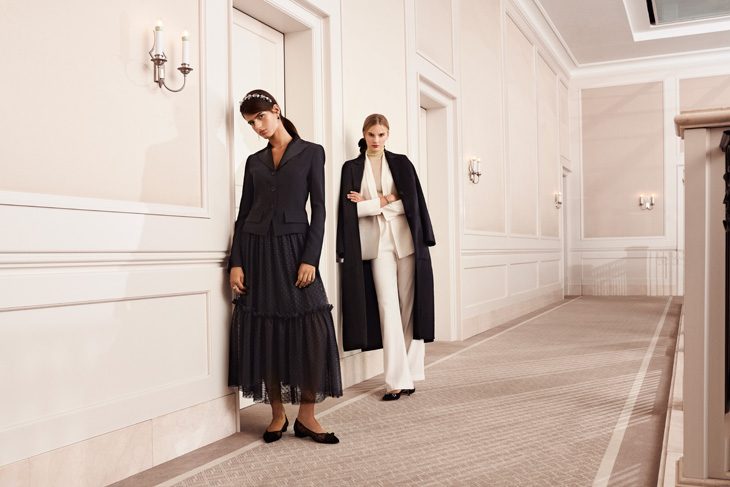 Exciting news from German traditional brand RIANI! Shortly before festive season kicks off, the latest "Plaza" collection features a bunch of highly desirable pieces for our favourite time of the year. Being significant for this line is the creative mix and match of masculine cuts and an ultra-feminine colour favourite, fire red. Combined with simply sophisticated, glamorous fabrics, such as tulle or satin, these precious pieces are the perfect addition to celebrate your holidays in style. Sophisticated. sensual. smooth.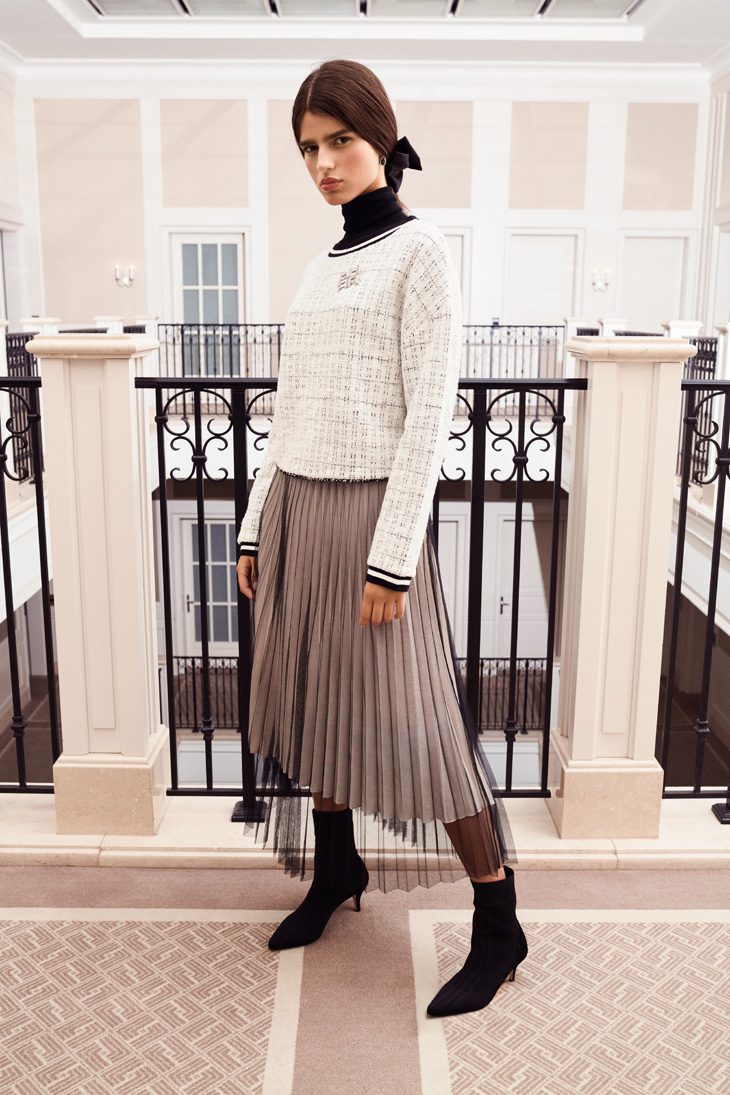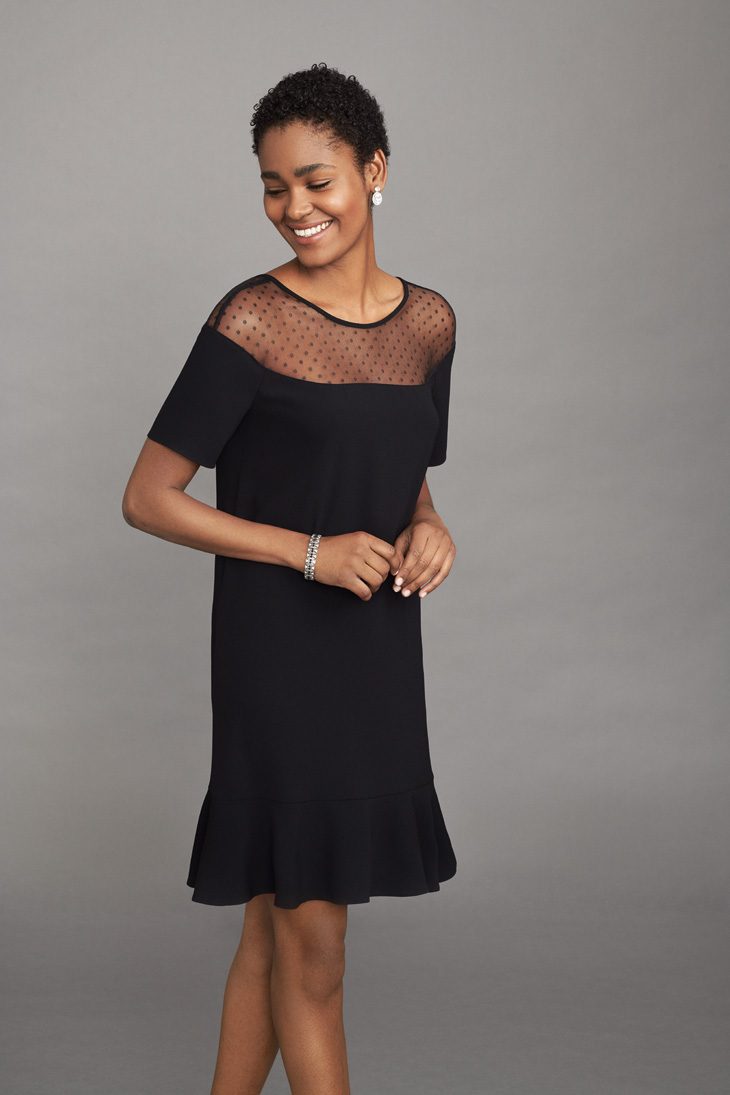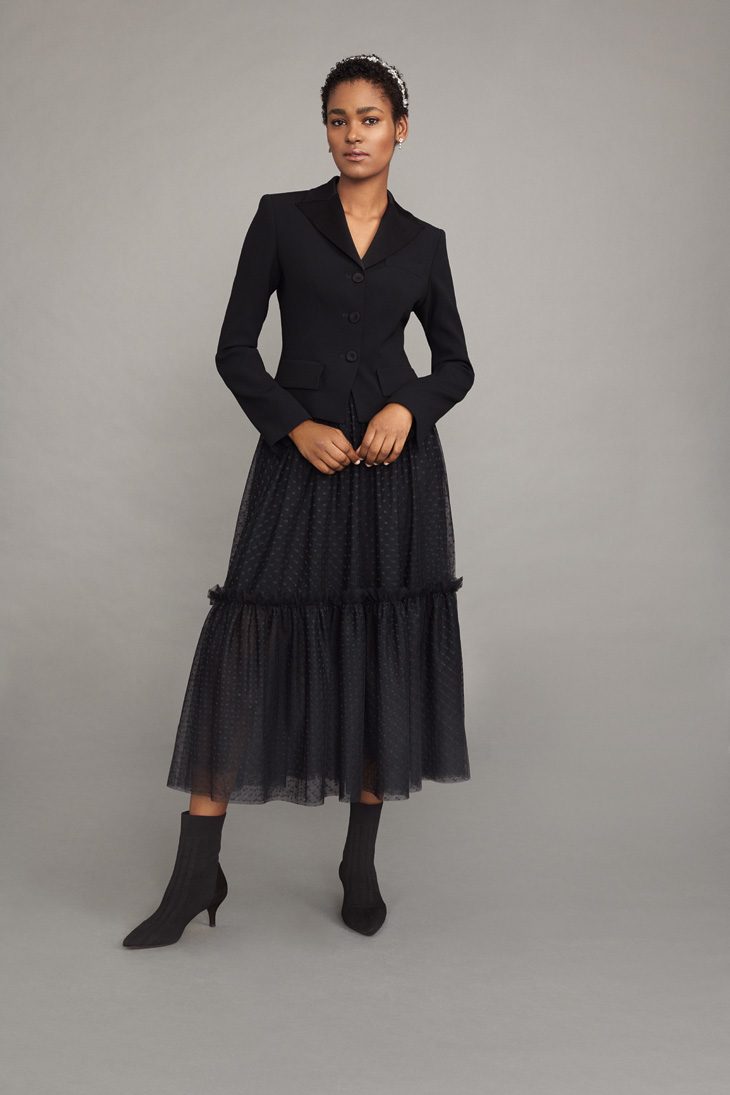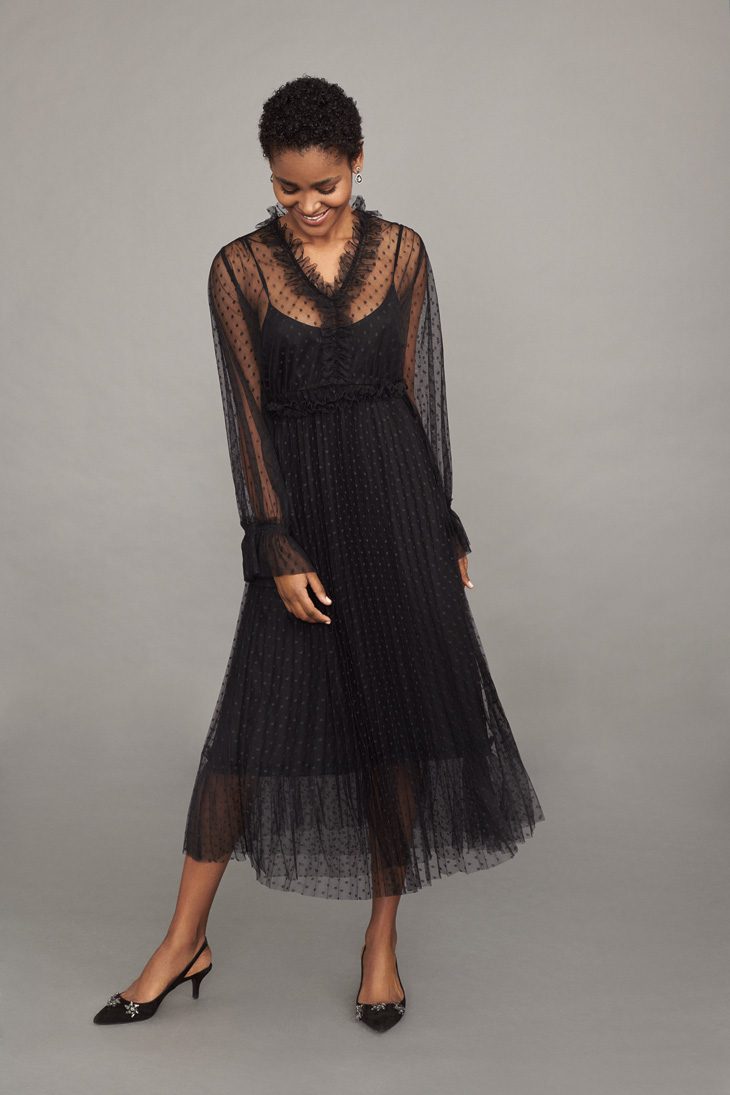 Some highlights of this collection are endlessly elegant tulle skirts, pleated skirts in midi length, shimmering knitwear fabrics, to name only a few. What else must not be missing? Timeless suits in classy hues that are the perfect pick for any occasion! In addition to these classics, turtleneck sweaters are shown. You may even inject these looks into your business wardrobe when holidays are over.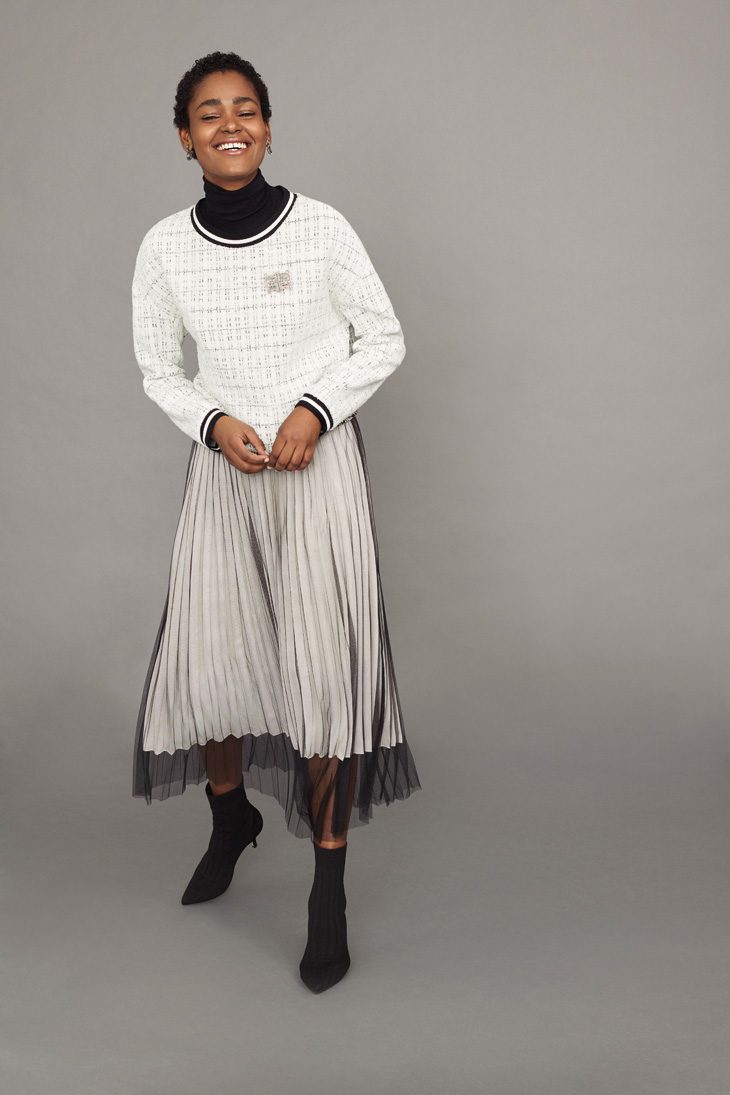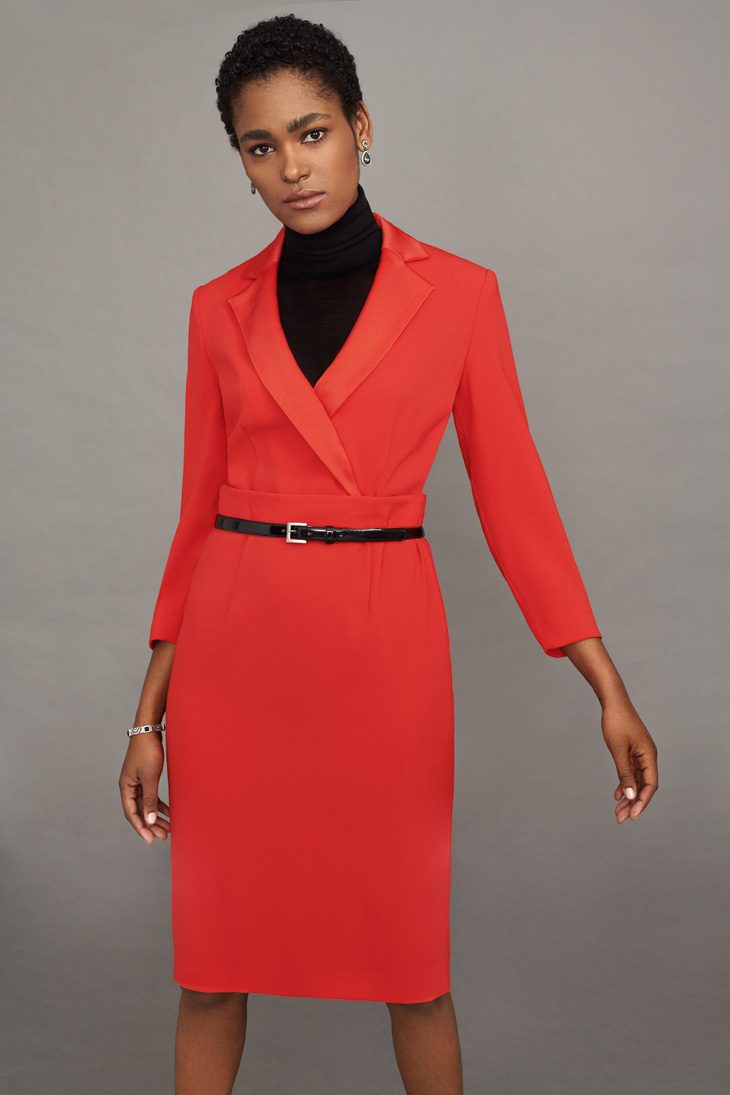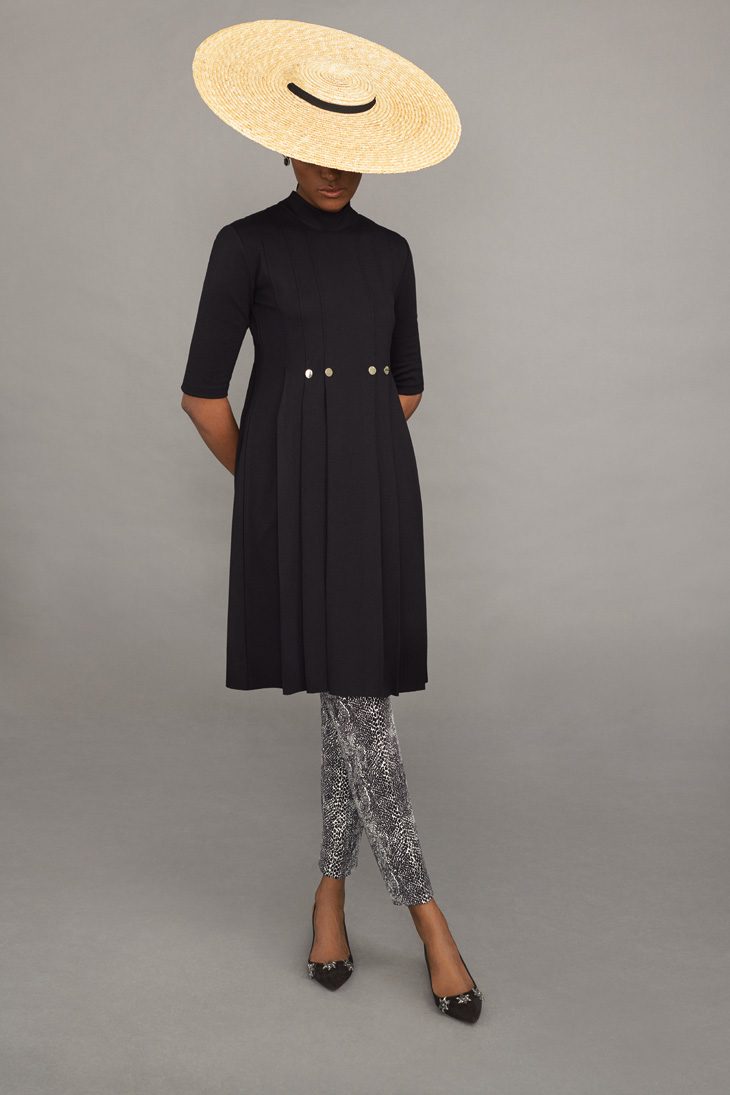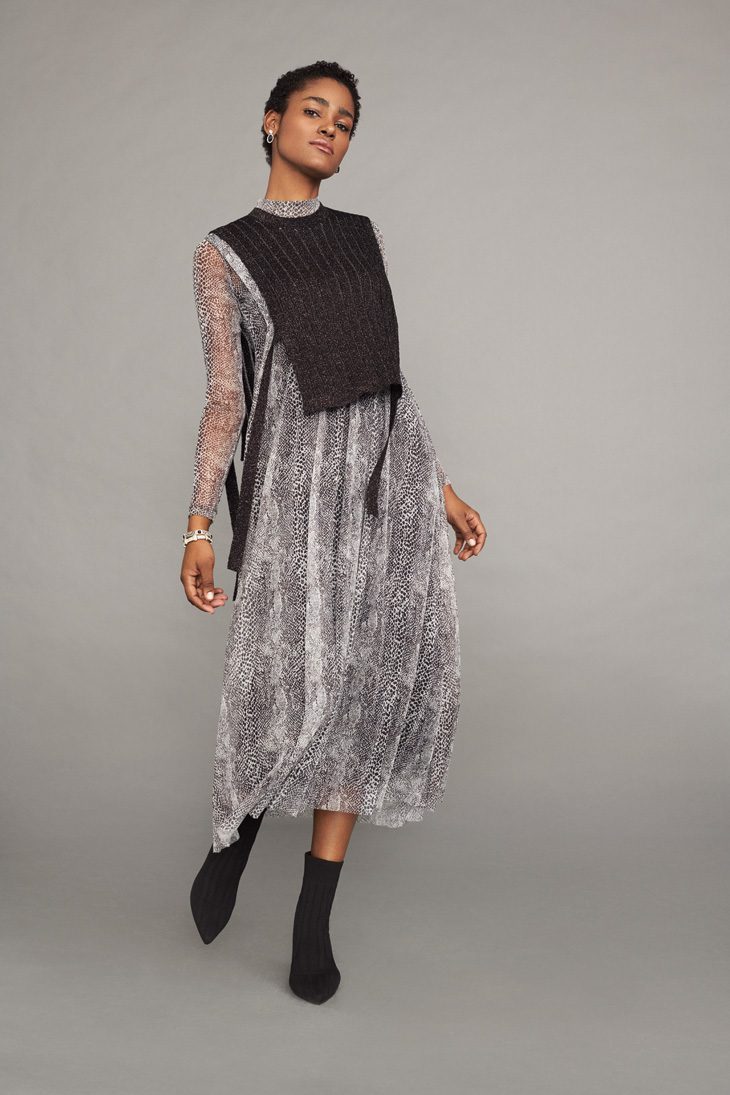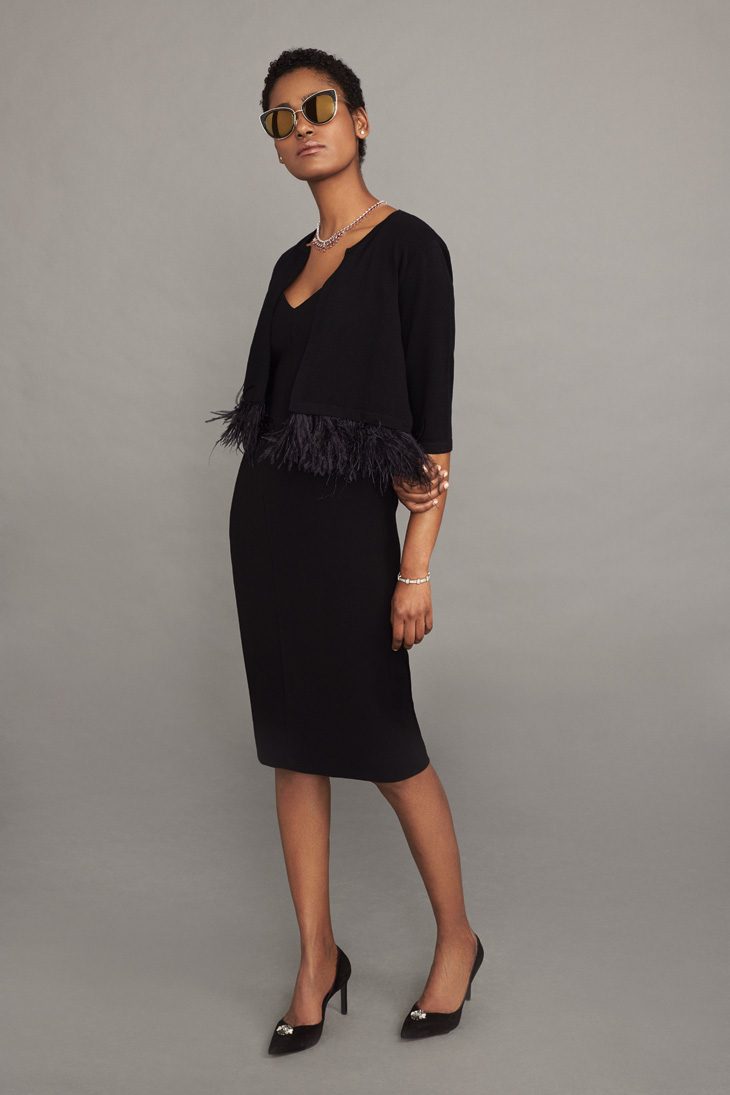 One of the Must-have pieces of this line is a fire red Spencer jacket. It can be paired with many festive wardrobe essentials of this line, such as a black tulle skirt or a black slim-fit trousers. Elegant ballerinas with mesh optics round off these lavish looks. Simply sophisticated!
Moreover some festive favourites must not be missing, for instance dresses in various lengths and cuts (ranging from etui- to maxi dresses), sweaters in metallic optics, comfortable coats (such as a transitional- or a knitted coat), comfortable cardigans and culottes. A shimmering sweater vest makes every look stand out from the crowd.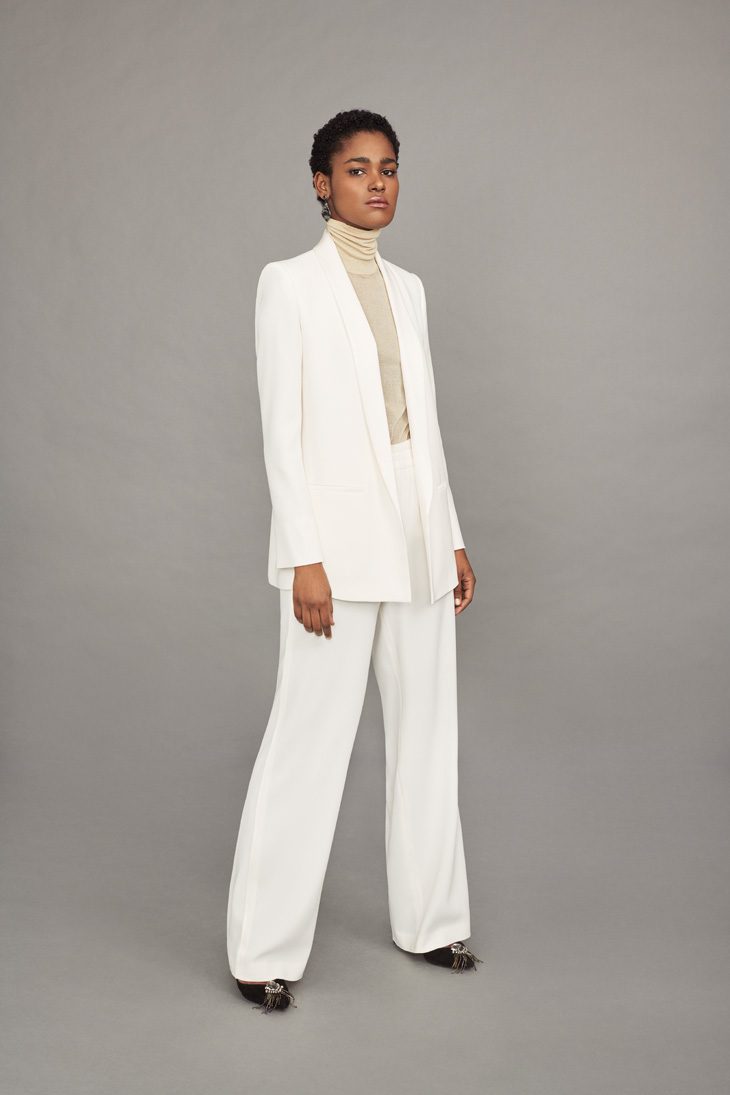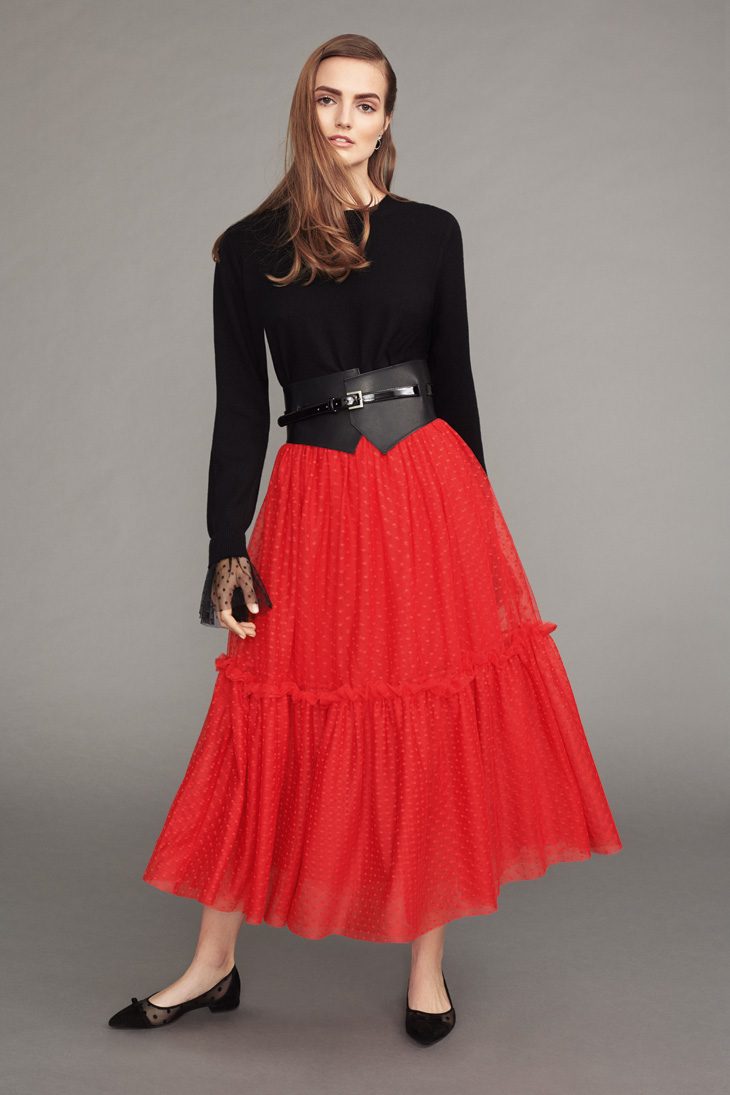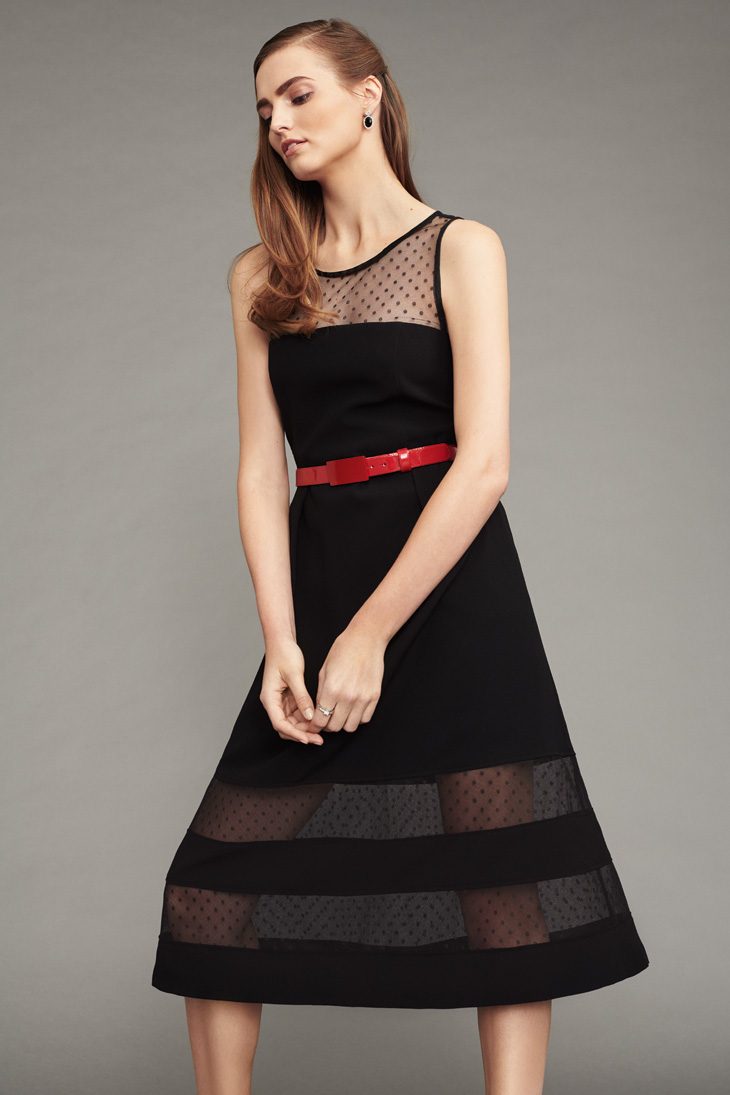 When it comes to the colour choice, the colour palette stays very clear: as we mentioned before, fire red plays a central role and is used repeatedly. Furthermore a plenty of classy tones are often applied, for example diamond black, sheer white, night blue, beige and dove grey. Many outfits stay tonal, sometimes two or three tones are harmoniously united.
The woman who wears these creations neither screams for attention, nor does she have to prove her status. She just knows who she is and what she wants in life: A simply sophisticated wardrobe that is suitable for any occasion, especially for the festive one that is now around the corner.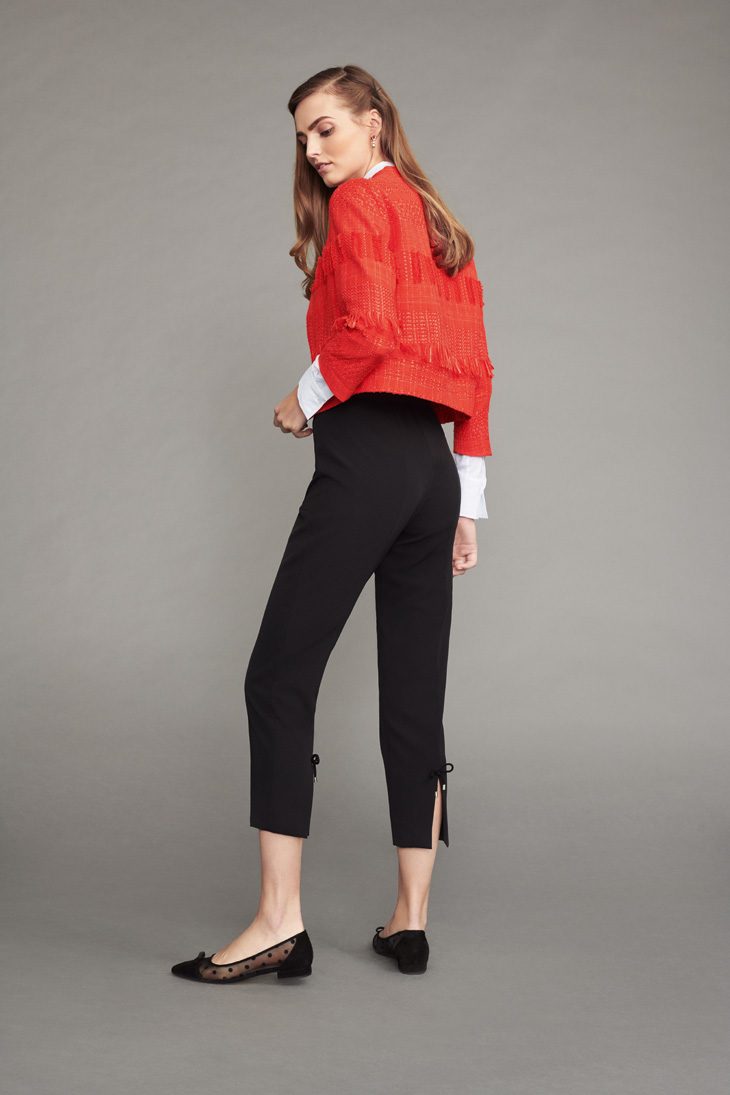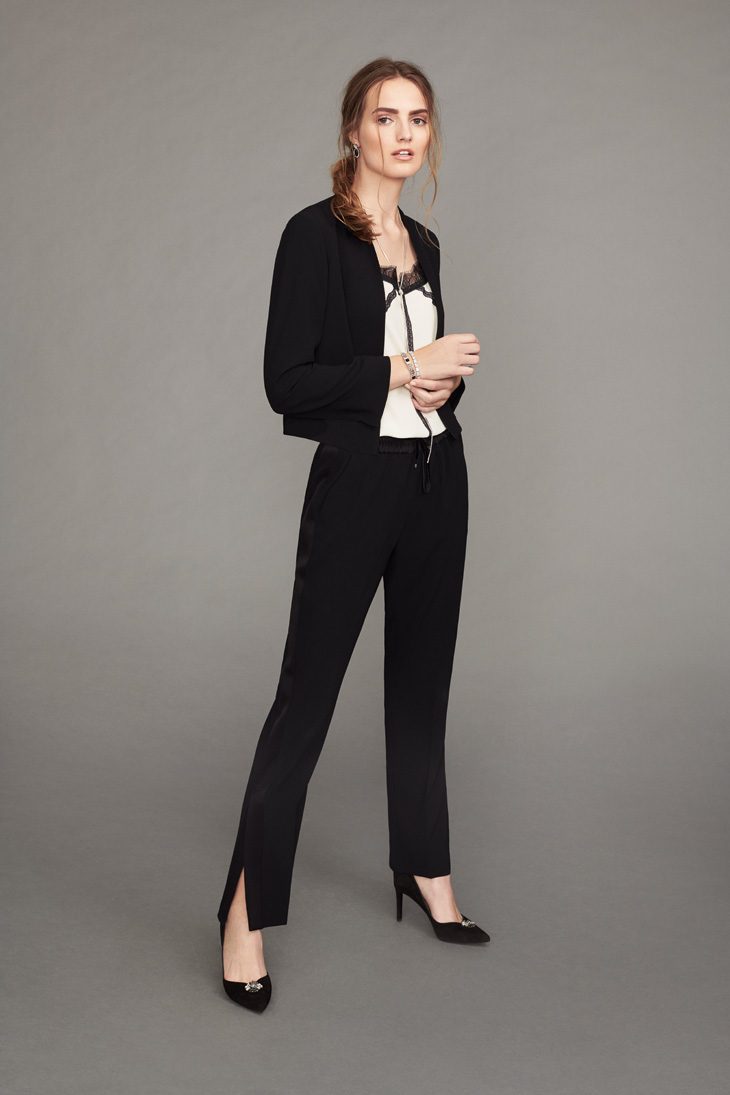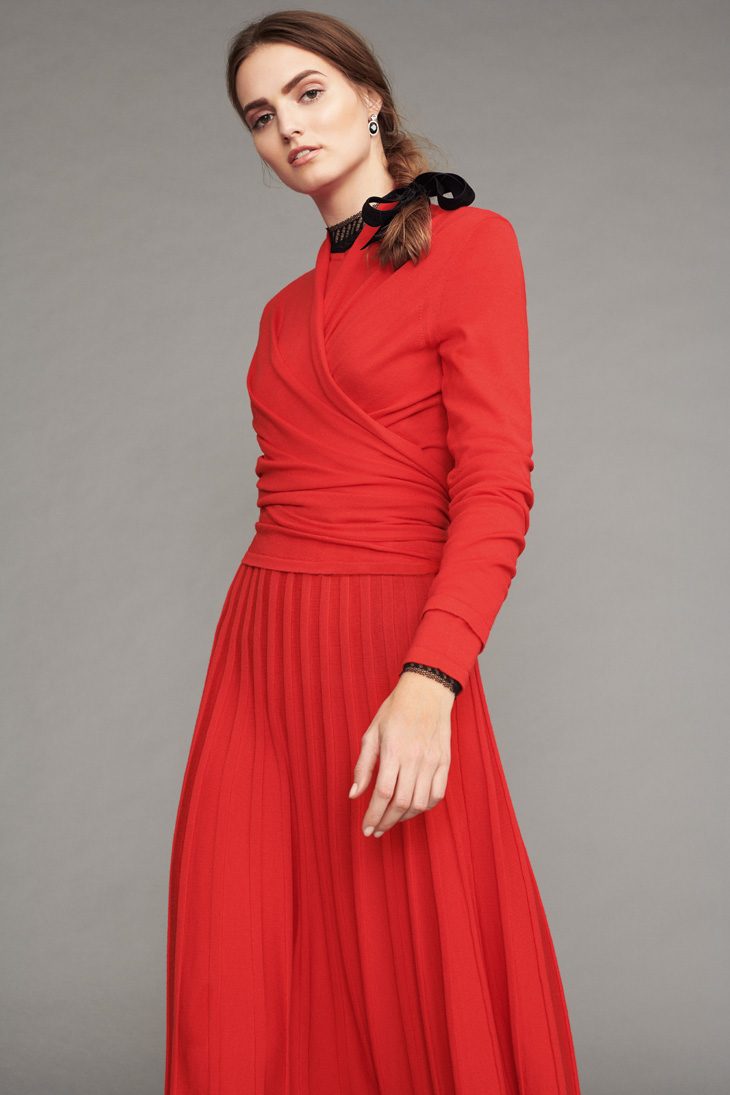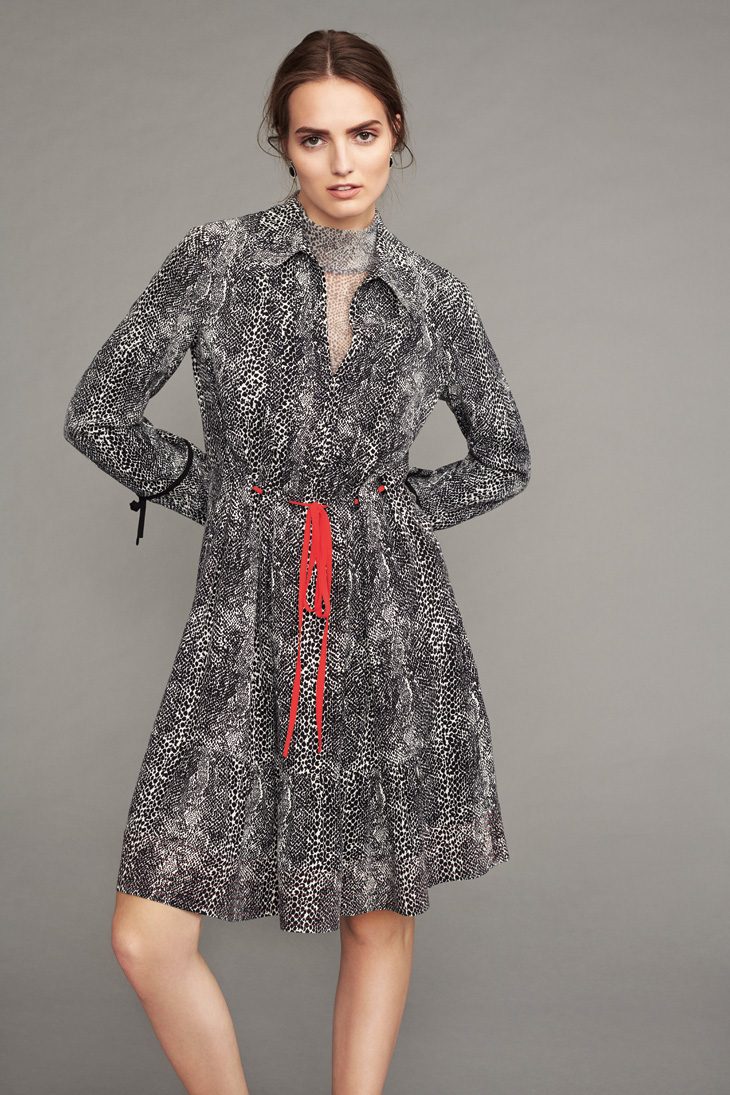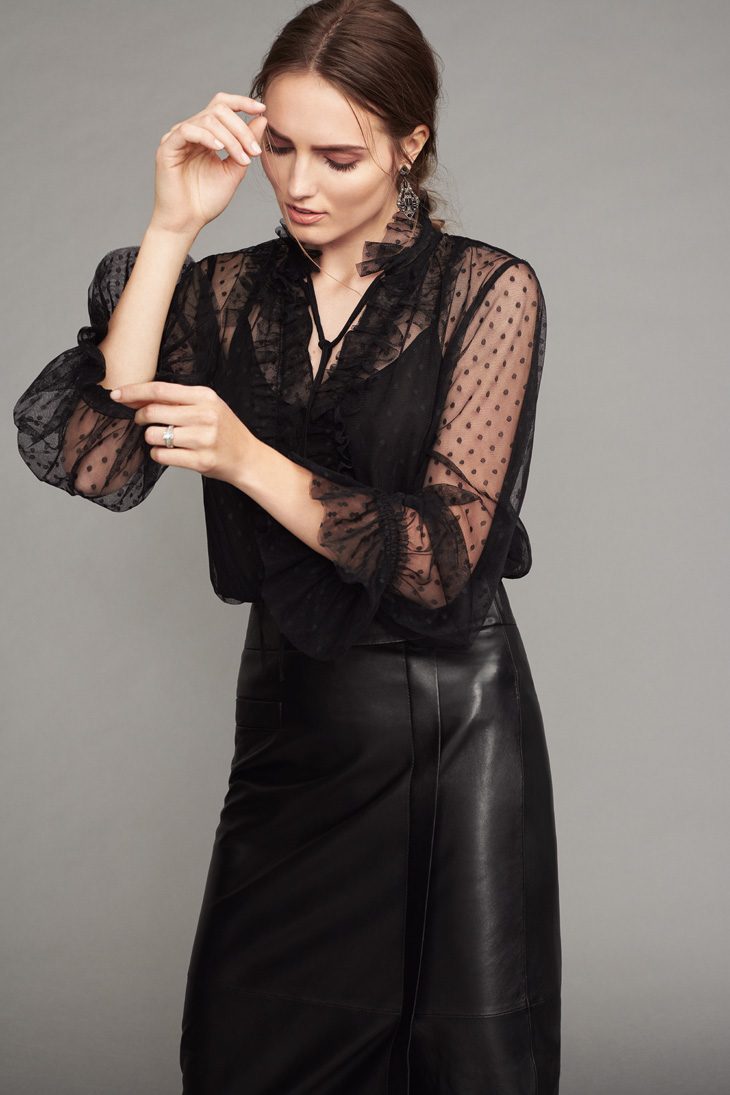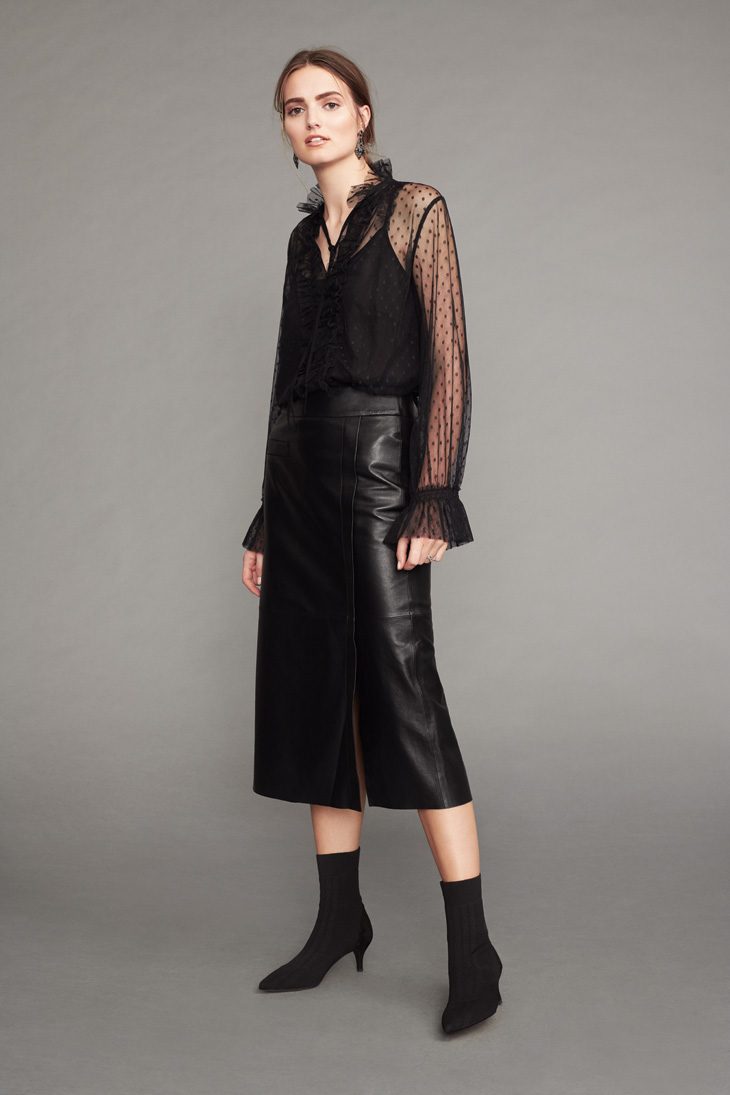 Pictures courtesy of © RIANI
Review by Sussan Zeck for D'SCENE Magazine