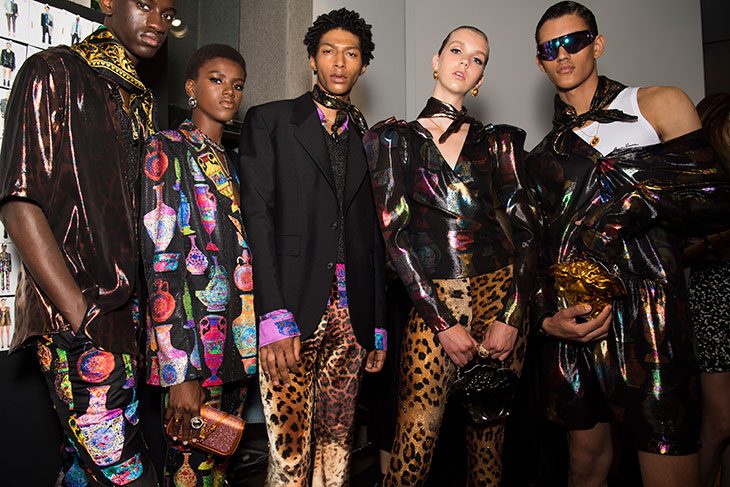 Celebrating the personality and fluidity of the House's designs, Versace has announce that the house will show its womenswear and menswear collections together for the first time. Beginning with the Fall Winter 2020 Collection, the brand will be showcasing a combined show during Women's Fashion Week.

The decision to merge shows comes at a time when Versace's collections are becoming more intertwined with the cross pollination of ideas and themes informing both the men's and women's designs. In order to present a cohesive vision, Chief Creative Officer Donatella Versace will create ensembles for both categories and present a showcase that appeals to all followers of the House.
Today, we live in a society in which we are all talking to one another and influencing the way we look at things. This has happened to me as well and this is why I felt the need to concentrate my creative focus, and design a collection with one point of view, one vision, one world of Versace. It's not just about inclusivity and diversity, it's about being equal, also on the runway. – said Donatella Versace
Versace's first combined show will take place in February 2020 as part of Milan Fashion Week.